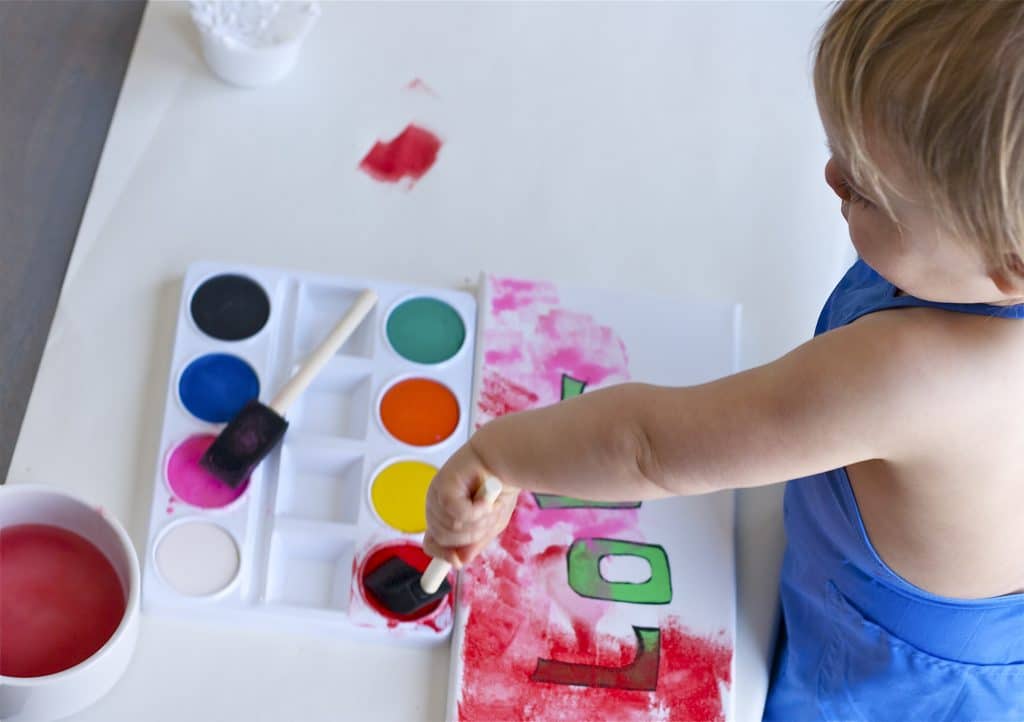 Full disclosure: Wyatt was only really interested in doing this Toddler LOVE craft for about five seconds. He's one-and-a-half, so I get it. It's a good thing this only takes about ten minutes to make! Even though we are a few months away from crafting being something he may really love, I still wanted to forge ahead and give him a chance to get messy.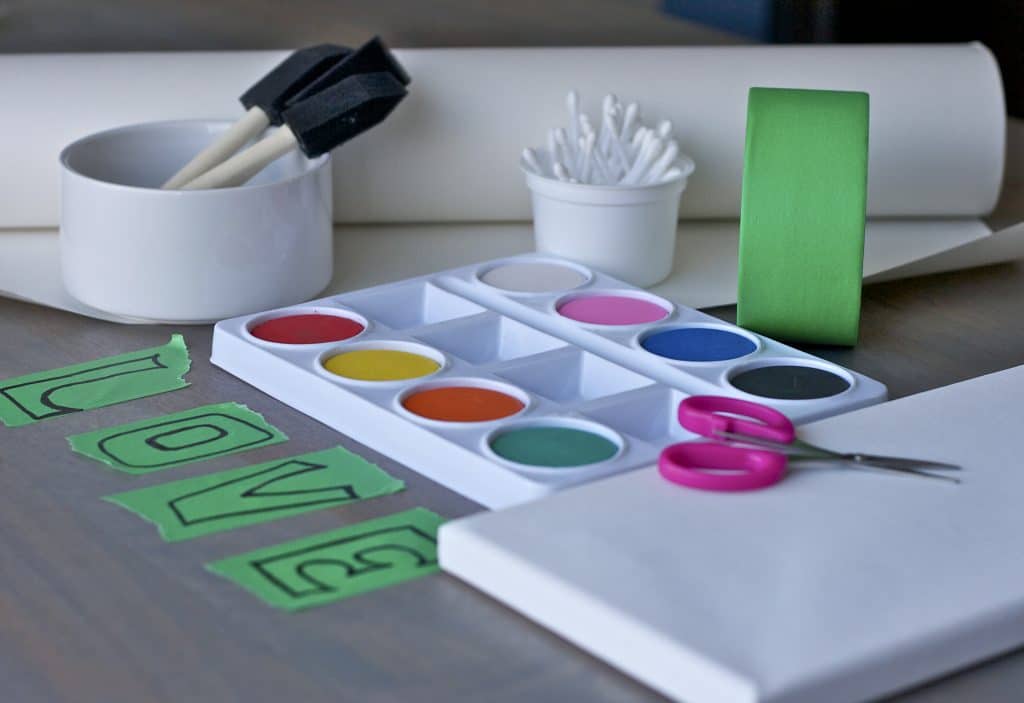 Total cost: Approximately $25
Time Investment: Less than an hour, including cleanup and potential meltdowns.
You Will Need:
small white canvas – The Dollar Store
tempra paint pucks – The Dollar Store
a few foam brushes
a bowl of water
plastic tablecloth or paper roll – to protect your table – I buy plastic table cloths from The Dollar Store for all of my crafting. The roll of paper is from Ikea.
black Sharpie
scissors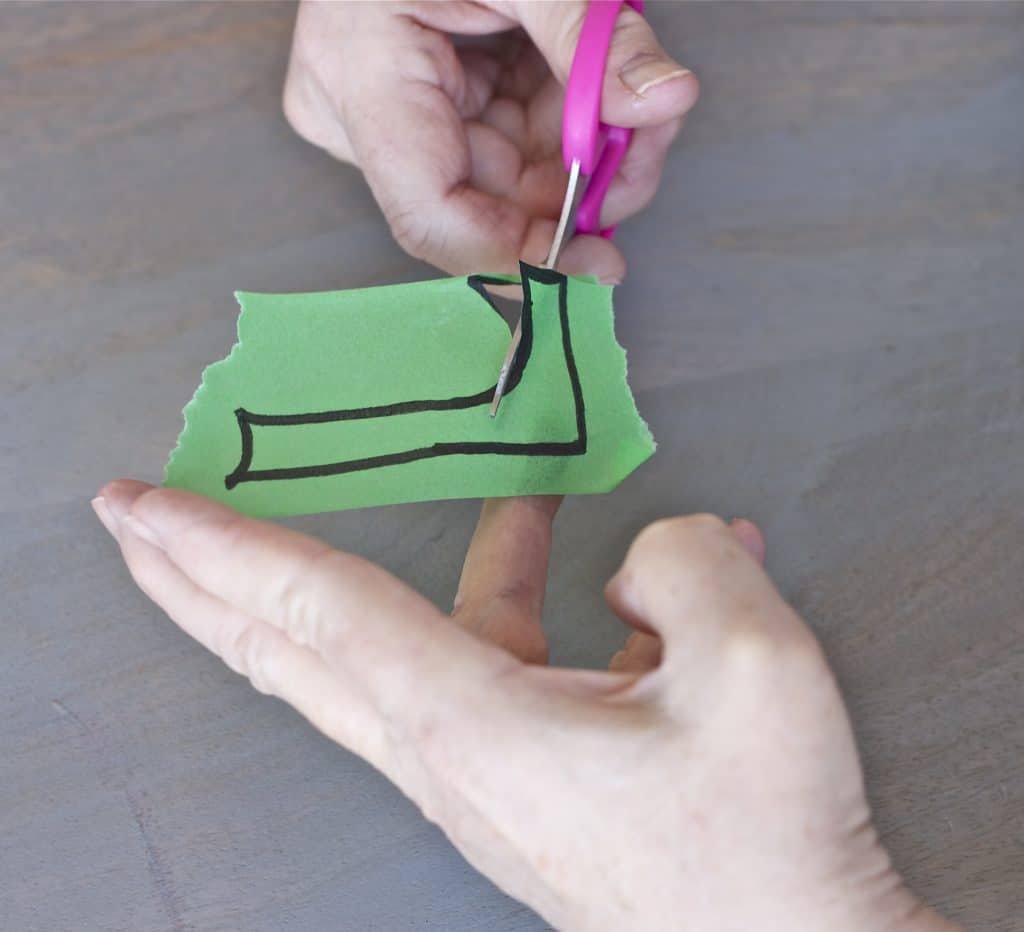 Stencil out your letters on squares of painter's tape. Cut out the letters and place them on the canvas ahead of time, perhaps when your little one is napping, so it's all set to go.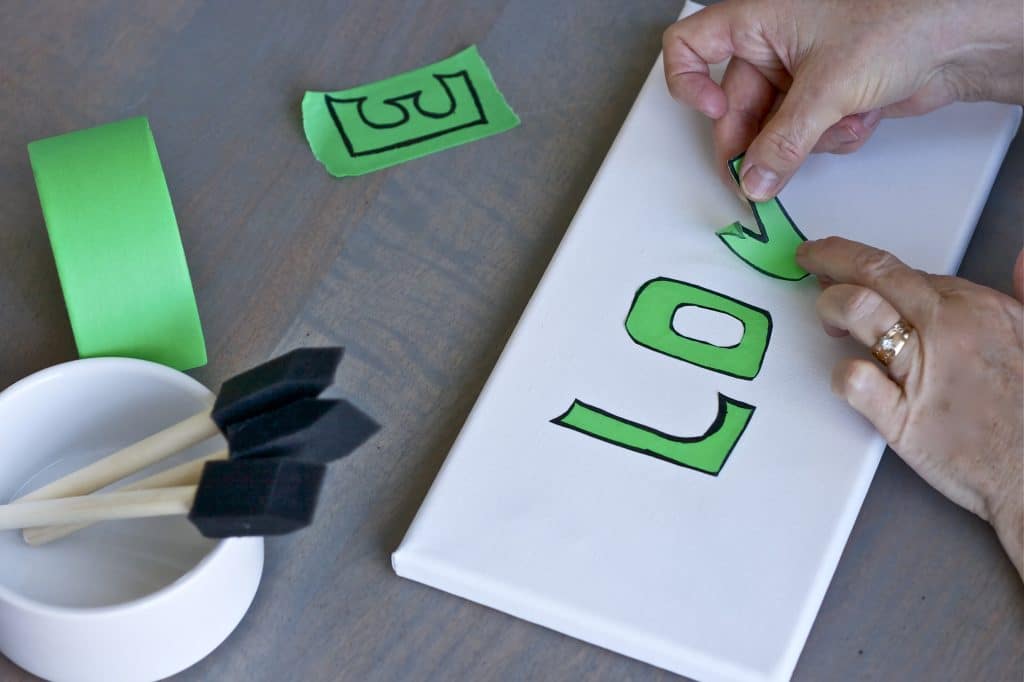 Lay out your supplies and the bowl of water and let your babe go to town. Water-paint-canvas-repeat. This craft allows your little one to be free and limitless. Let them pick whatever colour they are drawn to, and put the brush where ever they want on the canvas. (Wyatt tried to eat the paint, so perhaps keep an eye out for that!)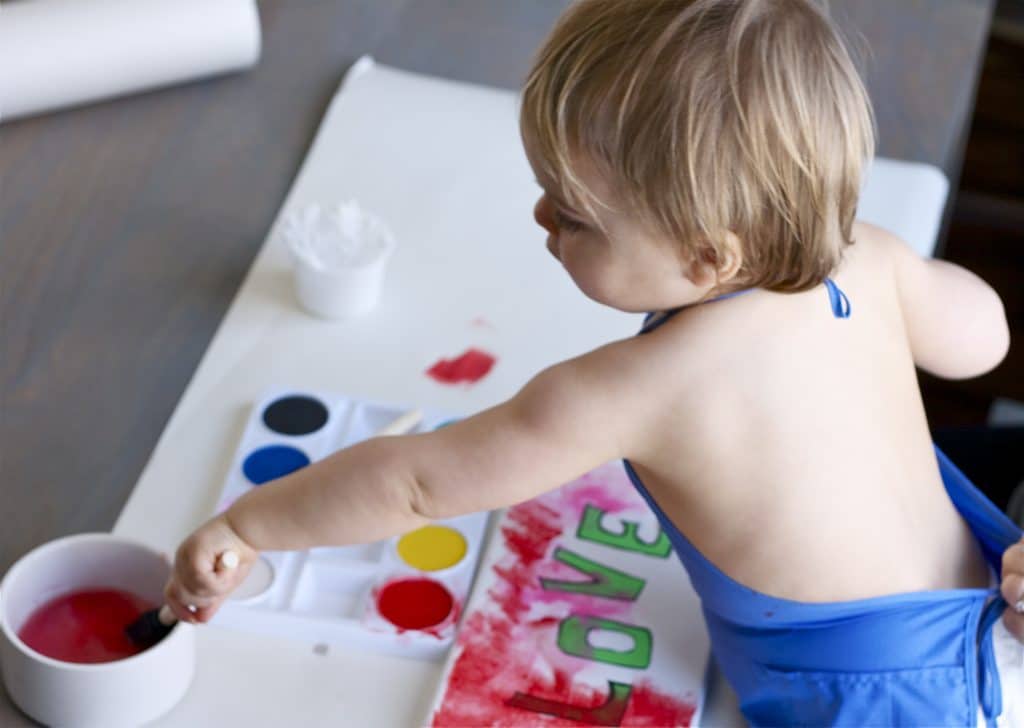 Let your LOVE craft project dry for a few hours. Then, remove the painter's tape.
This makes a perfect gift for Daddy or Mommy or Grandma and Grandpa. Watch them turn into a puddle when they realize it's one of a kind!
It's also a cute piece you could put up in your little one's bedroom or playroom.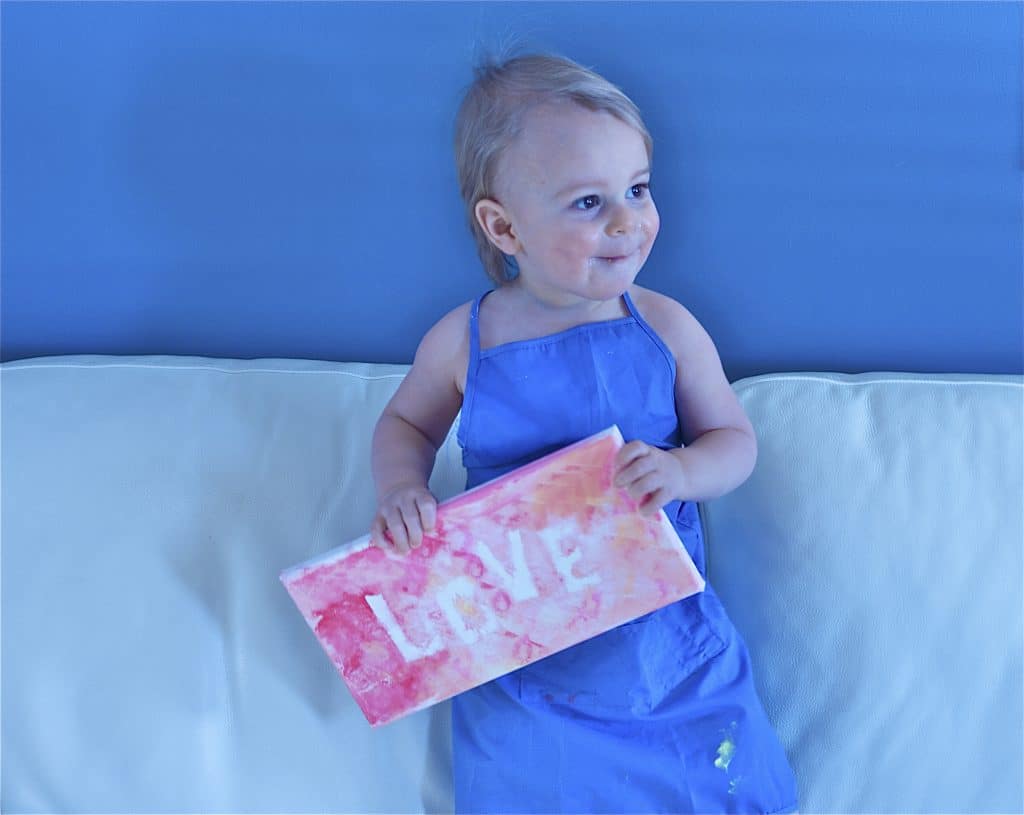 What crafts do you love to do with your toddler?
xx
Kari