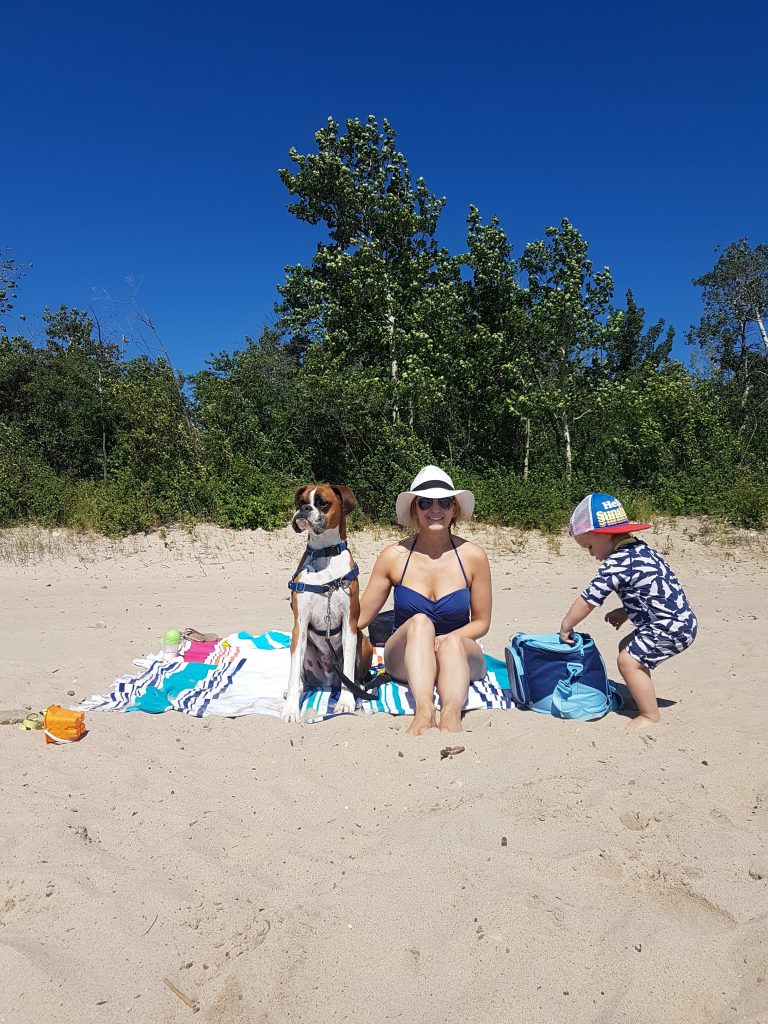 I love my life. I'll turn 36 later this month, and I can honestly say I'd never want to go back to my 20s or even my early 30s. I love getting older, but I'm not so much a fan of looking older. Now more than ever before, I'm focused on my personal health, the health of my family, and being the best I can be (eating well, exercising, getting to bed earlier, and the list goes on). I truly believe the health of your skin comes from the inside out. If I'm eating poorly, not drinking enough water, not getting enough rest, or drinking too much wine, I wear it on my face. So, my #1 tip for getting that glow is happiness, health and nutrition. However, the benefits of modern technology and the advances in skin care can't be ignored.
I recently tried Sublime Skin Contouring at Lipstick Empire LaserSpa. I have high standards when it comes to who's working on my face (we all should)! The kindness and positive energy of the staff is so wonderful. I immediately felt at ease and right at home. Sublime is typically three treatments over a three-month time frame. They use a laser light to stimulate the creation of new collagen. Basically, it feels like a mini face lift without actually getting one. Bonus: there's no downtime! After one treatment, my face looked brighter and tighter, my fine lines weren't as noticeable, and I felt like my cheekbones were more plump.
I'm excited to share this experience. My friends at Lipstick Empire have generously offered a Sublime Skin Contouring package to one reader of kariskelton.com!
What's included:
Three Sublime Skin Contouring treatments (Value: over $1200)
To Enter:
Follow me on Twitter and Instagram.
Follow Lipstick Empire on Instagram.
For one bonus entry, leave a comment on this post.
Contest deadline is Monday, July 10. Winner announced on this same post, Thursday, July 13, 2017! Good luck, loves!
Update July 11th: Contest closed. Thanks for entering! The winner will be announced on this same post on Thursday, July 13, 2017!
Update July 13th: Congratulations to our winner, Marta Caufield!! Thanks to everyone else for entering!
xx