I've tried and tested out a few different recipes for pumpkin squares over the years but I always come back to this one.  It's the best!
You'll Need:
1 cup all-purpose flour
1/2 cup instant oats
1/2 cup butter
3/4 cup Wholesome Organic Cane Sugar
1 12 oz can evaporated milk
2 Large Eggs
2 1/4 tsp pumpkin pie spice
For the topping:
1/2 cup chopped pecans
1/4 cup organic brown sugar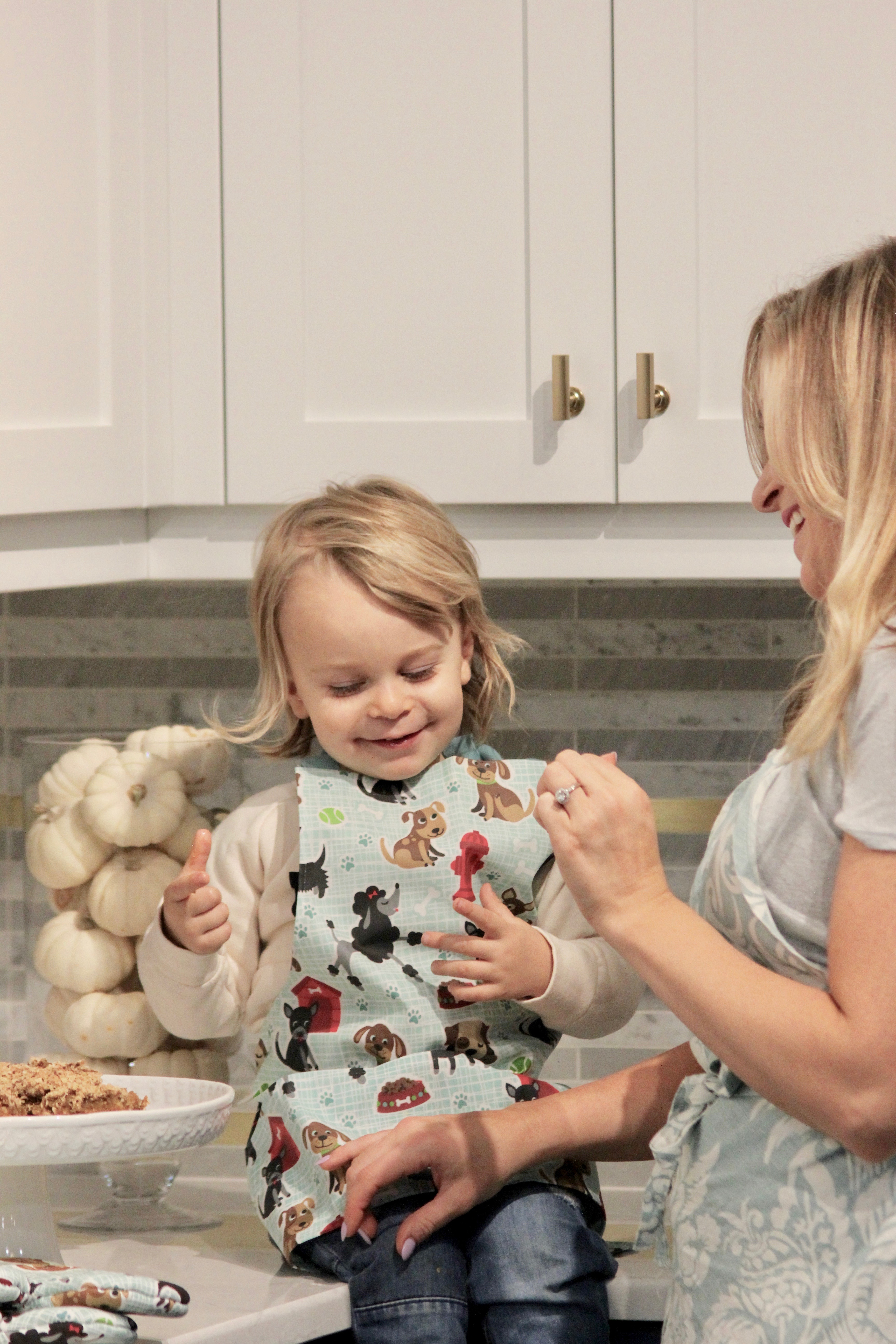 Directions:
Preheat your oven to 350 F.
First, combine flour, oats, brown sugar and butter in a mixer. Mix for a few minutes, until everything is crumbly.
Press the mixture into the base of an ungreased 13×9-inch baking pan. Bake for 15 minutes.
While your crust is baking, combine cane sugar, can of pumpkin, evaporated milk, eggs, and pumpkin pie spice in your mixer and beat for about two minutes at medium speed.
Once the crust is finished baking, pour your mixture on top and return to the oven to bake for another 20 minutes.
Meantime, chop your pecans and combine with 1/4 cup of brown sugar. Sprinkle the pecan topping over the filling and return to the oven to bake for another 20-25 minutes.
Finally, cool and then cut into bars.
We like to enjoy ours with vanilla ice cream and whipped cream. I hope you love them as much as we do!
Pin this to your fall treats and desserts boards and don't forget to follow me on Pinterest!

Other Posts You'll Love:
Bison + Bacon Birthday Cake for Dogs
xx