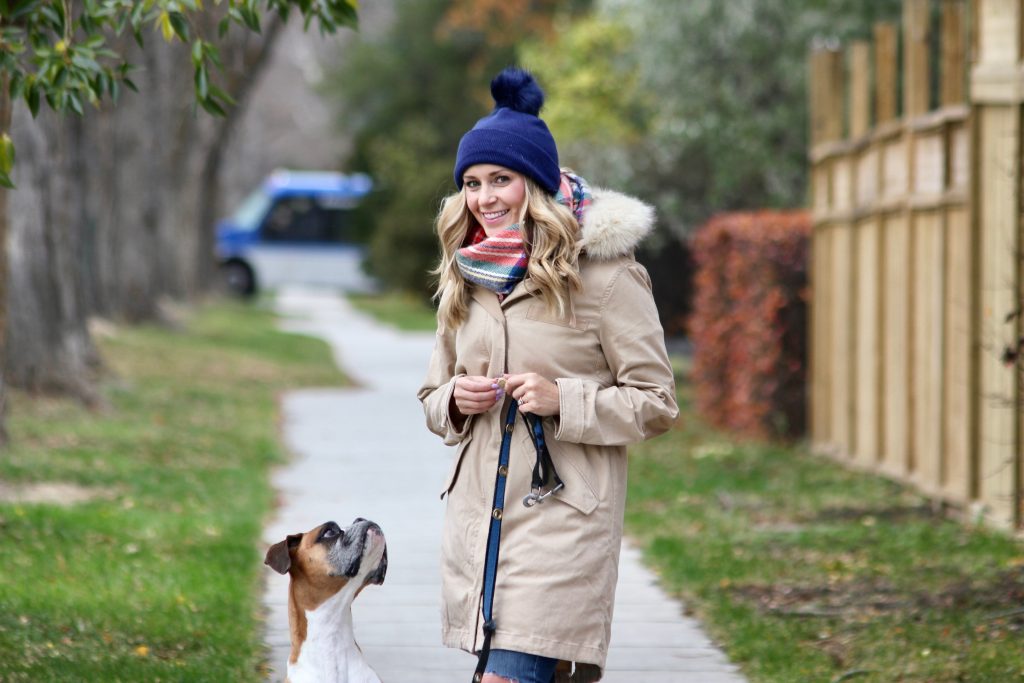 Boy oh boy, do I ever love this boy.
Most of the walks Moses and I take together include Wyatt in his stroller, but every once in a while, it's just the two of us. I love putting on my favourite quilted parka, grabbing Mo's leash, and heading out for some fresh air together. I treasure alone time with him. A chance to really connect and look into those beautiful brown eyes looking for some sort of sign that he's happy. (We assume that's the case, but sometimes I wish he could talk!)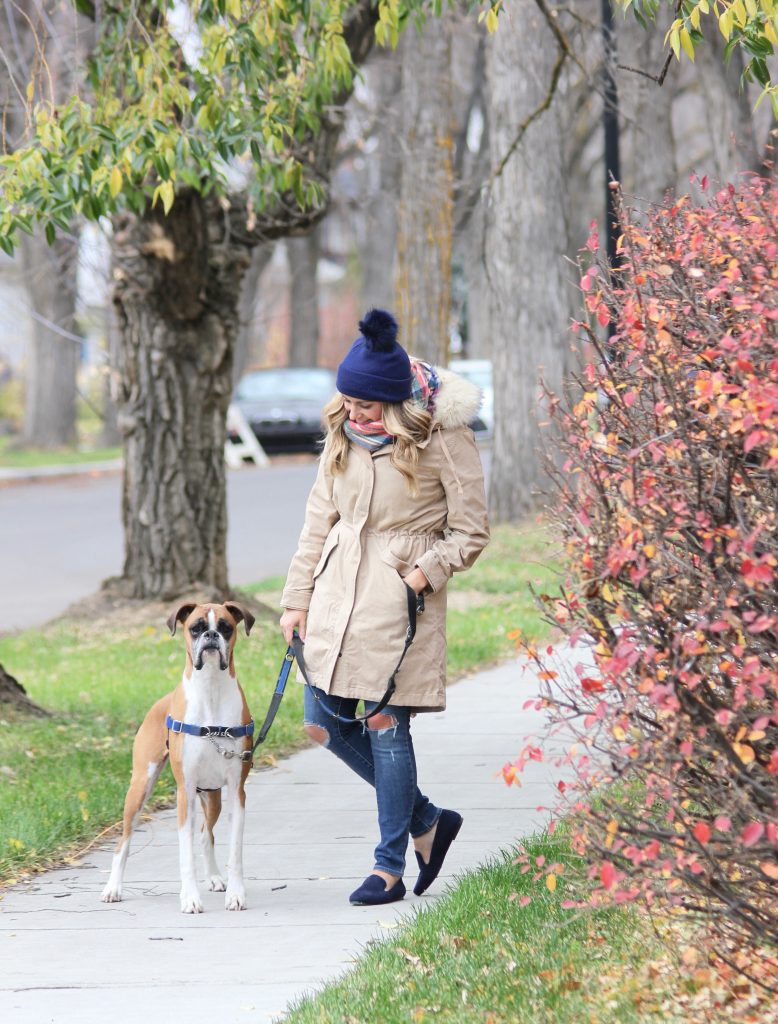 I feel like dogs really "get it". I remember when I was pregnant with Wyatt, I was having a chat with Moses about the baby soon to arrive. I was telling him things were going to change, but our love for him would stay the same. He was looking at me like he understood what I was saying, and then he rested his head on my belly. The tears came as I just sat there watching the rise and fall of his gorgeous furry head on my big bump, housing our baby-to-be. It was a very special moment.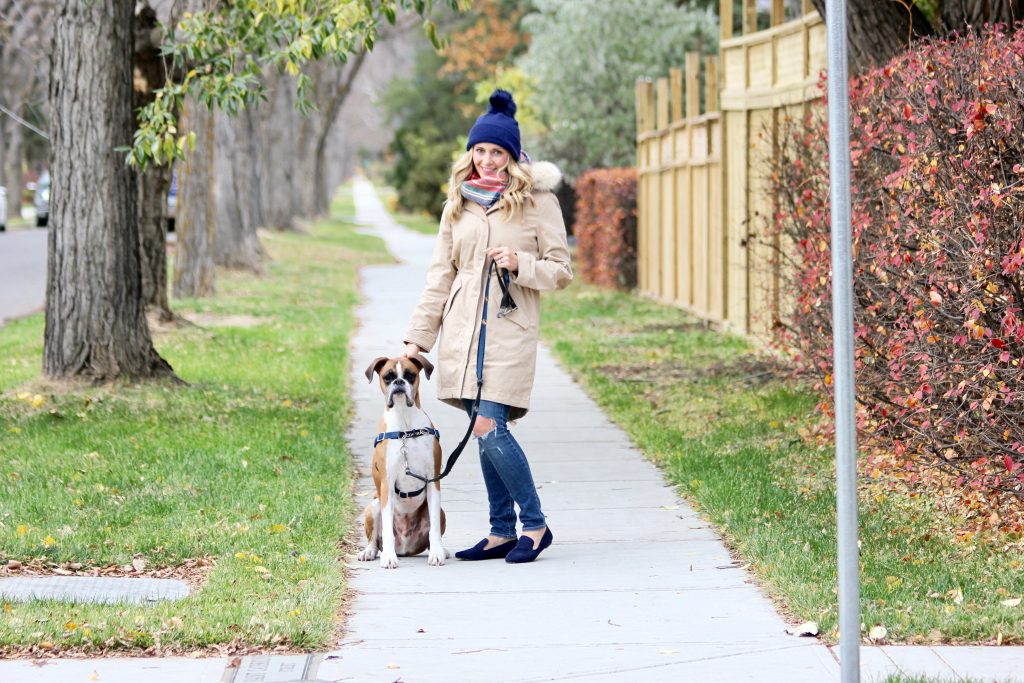 One of the reasons we chose a Boxer is because they're typically really great with kids. That has definitely proven to be the case for us. One night, I was working in my office with the baby monitor beside me (Wyatt was just over a year old), when Moses suddenly ran up to Wyatt's room and started scratching at the door. Keeping in mind what I had heard over the years about the amazing intuition of animals, I opened the door to see what was going on. Wyatt popped his head up and looked at me like "Mom, why are you bothering me?", followed by me looking at Moses thinking, 'Dude, what the heck?" It wasn't until the next morning when I opened the door to get Wyatt that I noticed he had vomited everywhere (I'll spare you the details). Moses knew Wyatt wasn't well, and he had been warning us. Extra treats that day!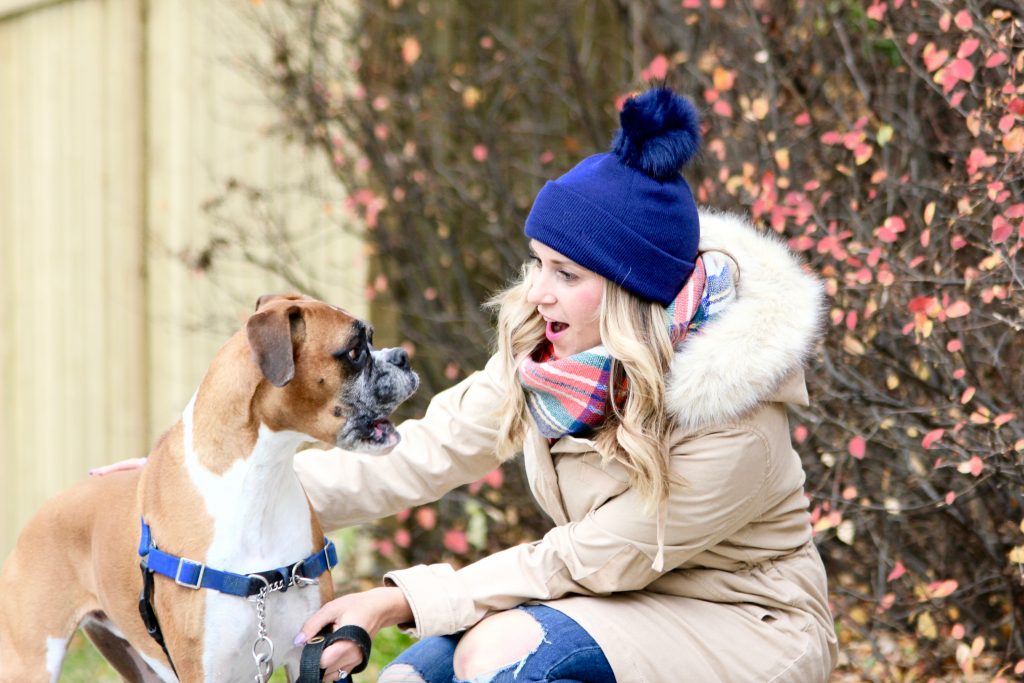 Do you believe in animal intuition? I would love to hear your stories in the comments section below!
Parka | Jeans | Loafers (on sale!) | Pom Toque | Blanket Scarf
xx