These Rose Gold Eggnog Cookies are my absolute favourite cookies to make for Christmas!  I normally top them with cinnamon, but if there's a way to incorporate pink or rose gold, you know I will find it! Here's how I did it!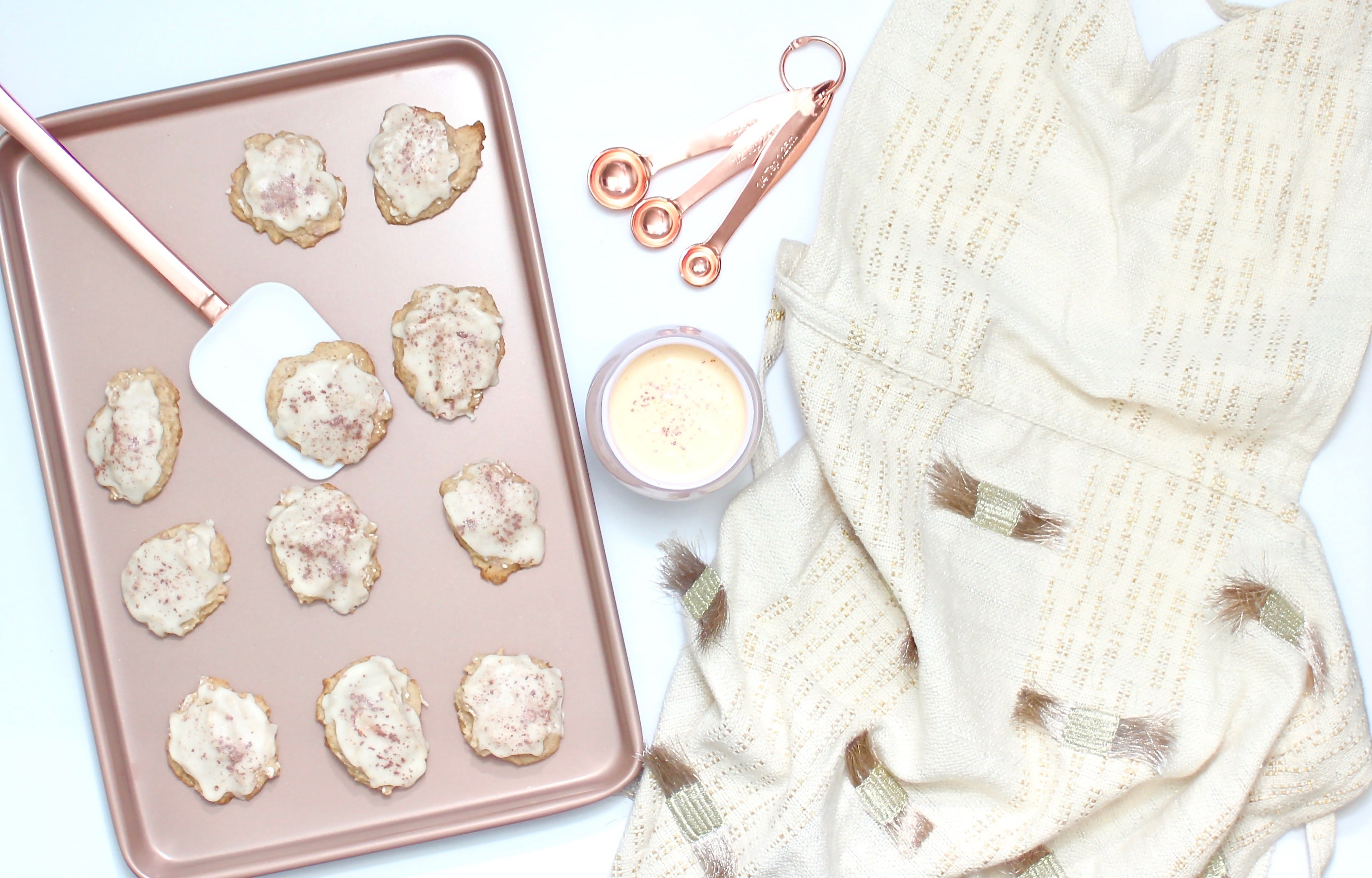 Pink Baking Sheet (HomeSense) Similar here | Spatula (similar) | Measuring Spoons | Anthropologie Apron (sold out)
This apron is so cute and I love this one too!
Rose Gold EggNog Cookies
Makes: 24 cookies
Time Investment: One hour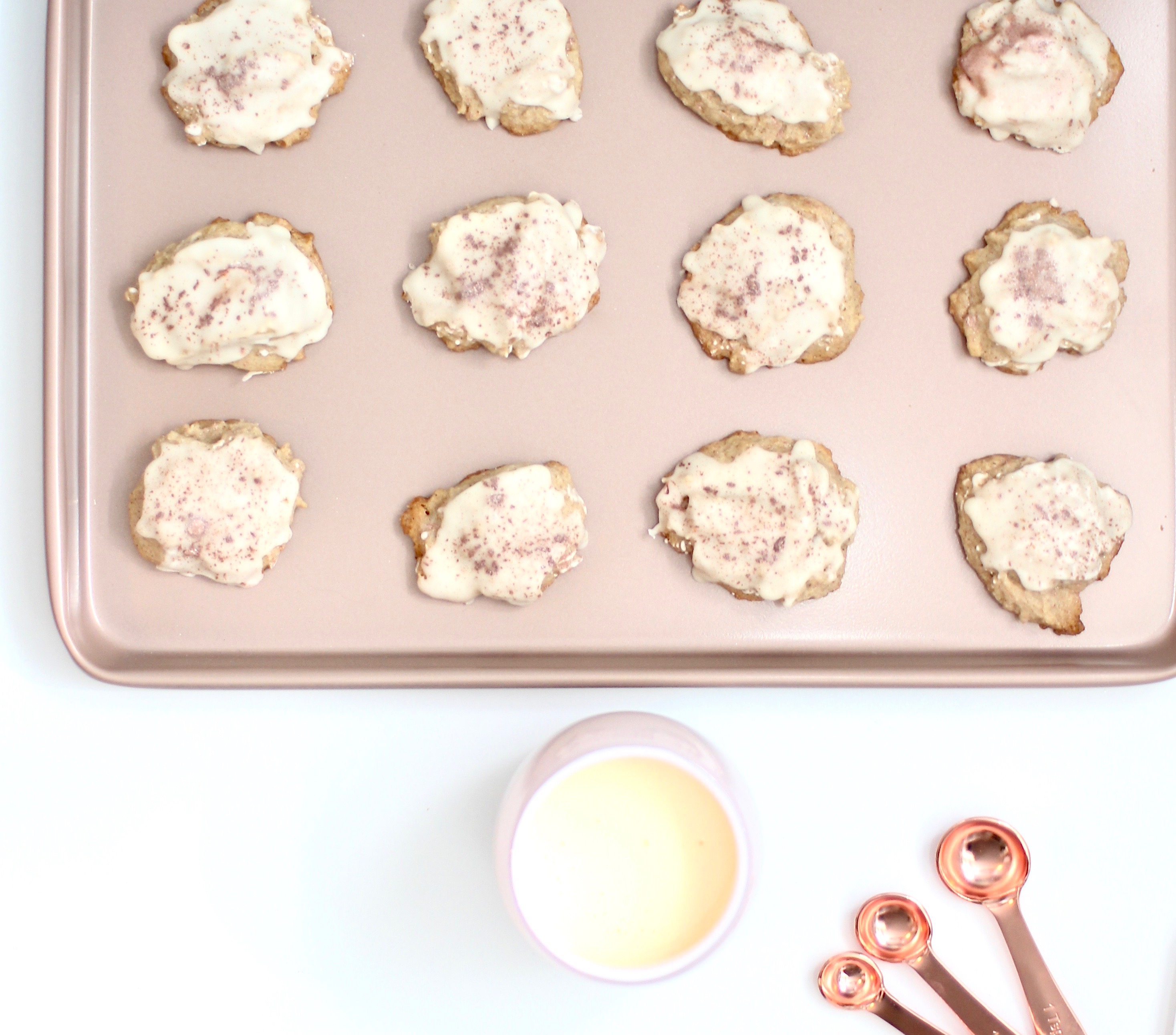 You'll Need:
Cookies:
1 1/4 cups white sugar
3/4 cup butter softened
1/2 cup eggnog
1 teaspoon vanilla extract
2 egg yolks
1 teaspoon ground nutmeg
2 1/4 cups all-purpose flour
1 teaspoon baking powder
1/2 teaspoon ground cinnamon
stretchy pants to consume more dough and cookies and wine while making them
Eggnog Glaze:
1 1/2 cup powdered sugar
3 Tbsp eggnog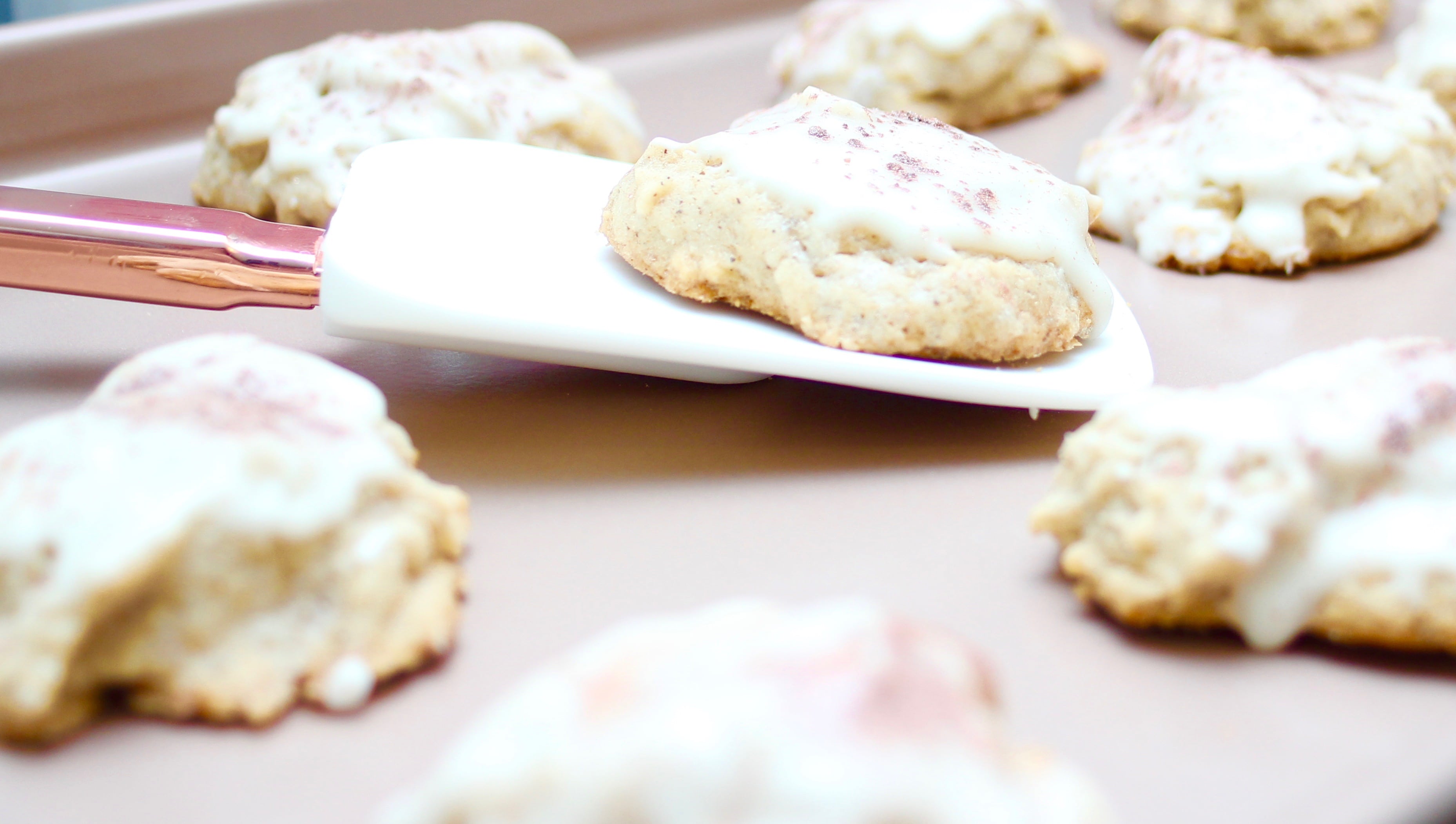 Directions:
Preheat oven to 300 degrees F
Combine flour, baking powder, cinnamon and nutmeg.
Cream sugar and butter until light.
Add eggnog, vanilla, and egg yolks; beat at medium speed until smooth.
Add flour mixture and beat at low speed until just combined. Do not overmix.
Drop by teaspoonfuls onto ungreased cookie sheet 1 inch apart.
Sprinkle lightly with nutmeg. Bake 20-25 minutes until bottoms turn light brown.
While cookies are in the oven, make the eggnog glaze by whisking together the powdered sugar with the three tbsp of eggnog. I sometimes make the icing the night before.
Let cookies cool for five minutes, glaze and sprinkle with Bronze Pearl Dust. It says 'bronze' but the colour really is the perfect rose gold! Place in the fridge for 15 minutes to harden the icing a bit.
Store in the fridge or freezer.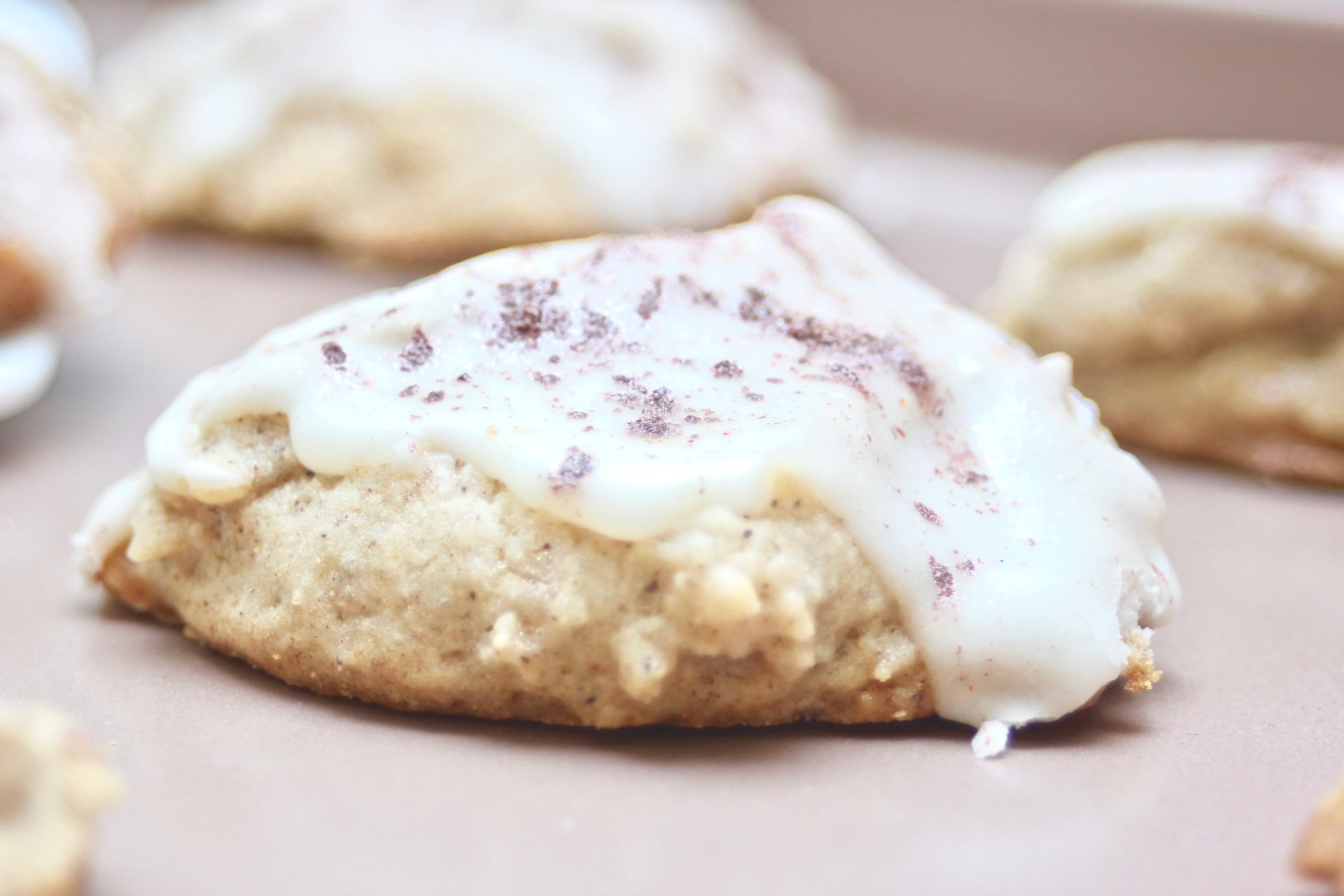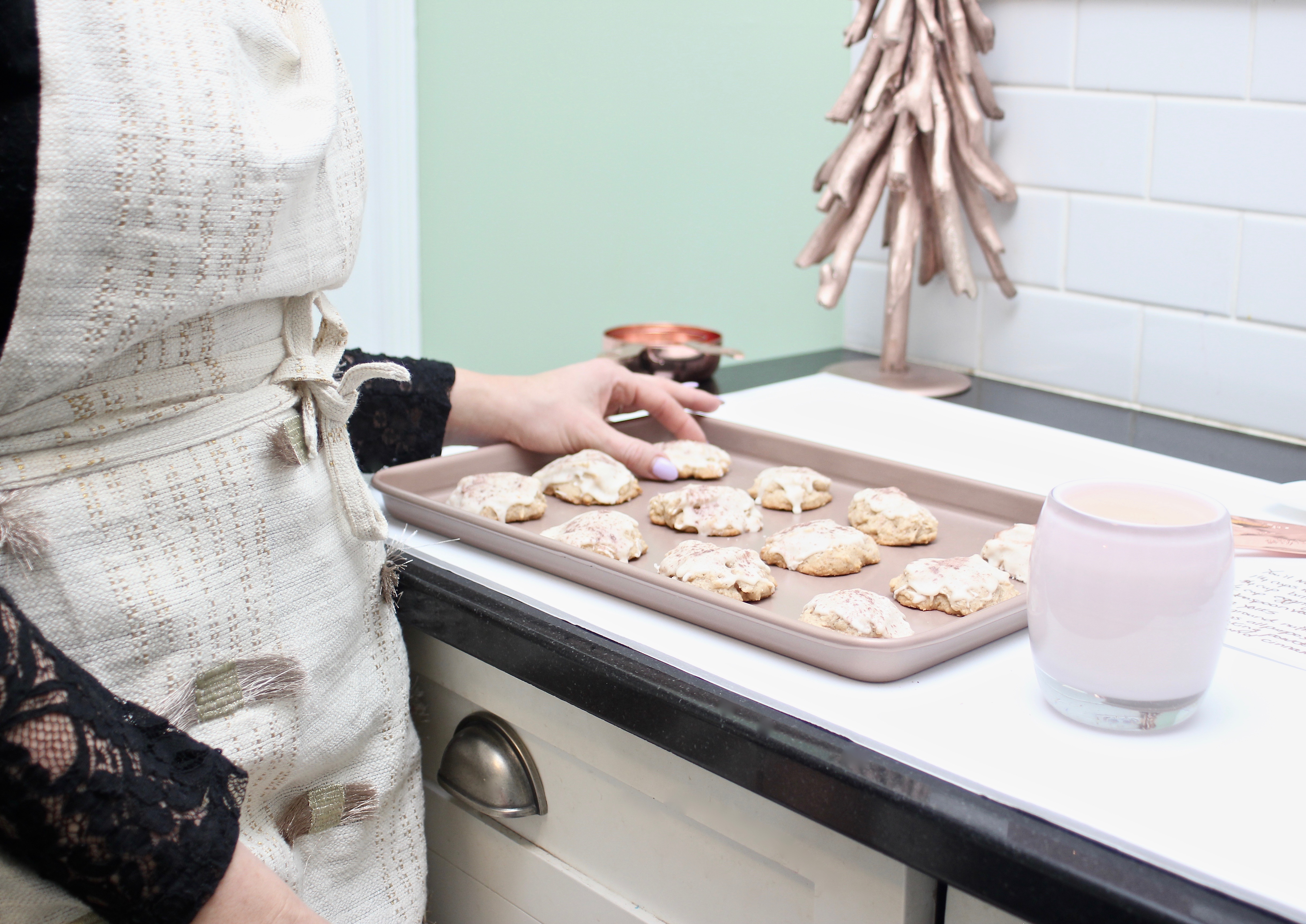 Don't forget to pin this to your cookie and Christmas baking boards!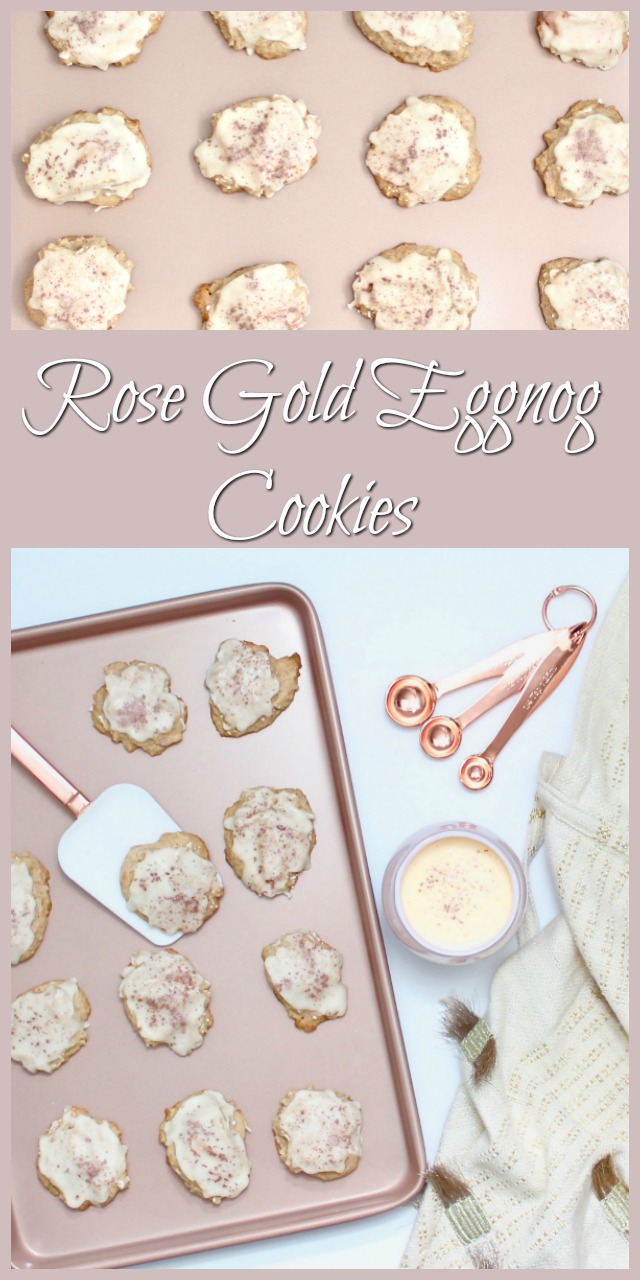 Other Posts You'll Like:
How to Survive (and Actually Enjoy) Your Family Photo Shoot
Pretty Polka Dot Floral Wrap DIY
xx