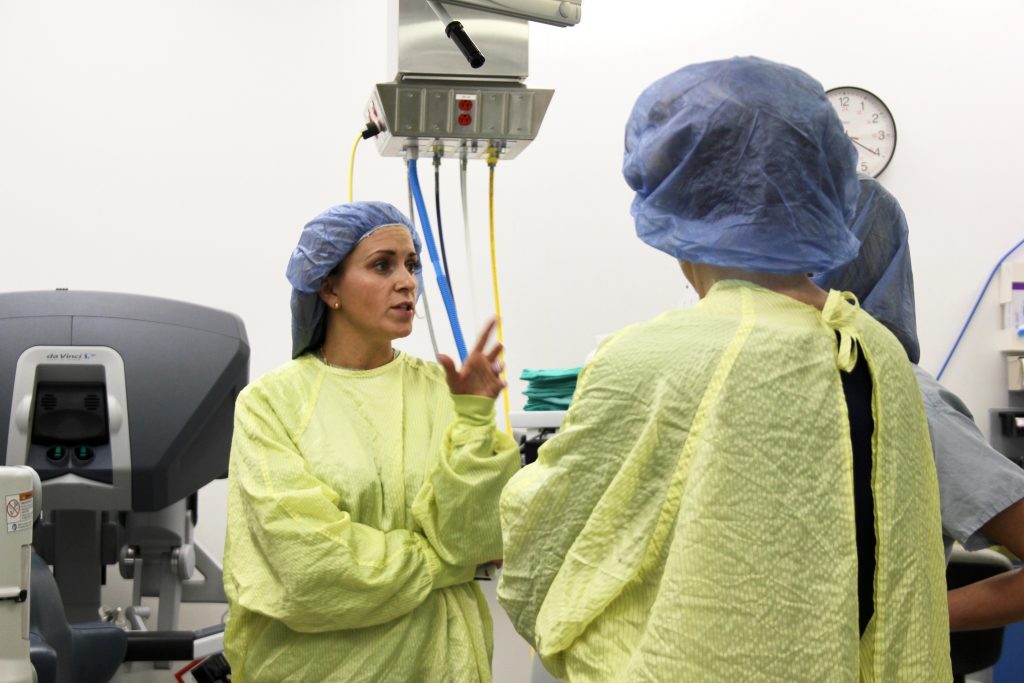 I'm paying attention to my well-being now more than ever before.  As I age, I'm motivated to not only keep my body and mind in tip-top shape, but also to better educate myself about women's health. So, when the opportunity came to go behind-the-scenes at the Lois Hole Hospital to check out a robot used in surgeries on women with gynecological cancers, I jumped at the chance.
The hospital welcomed the da Vinci Robotic Surgical System a few years ago, thanks to donors who covered the $3.5 million cost. It's is the only robot of its kind in Alberta entirely dedicated to women's health (we don't have to share this one with the boys – they have their own). Meaning, if you're diagnosed with cancer below-the-waist, you're likely to get in for surgery sooner rather than later, and we all know how important it is to battle cancer as early as possible.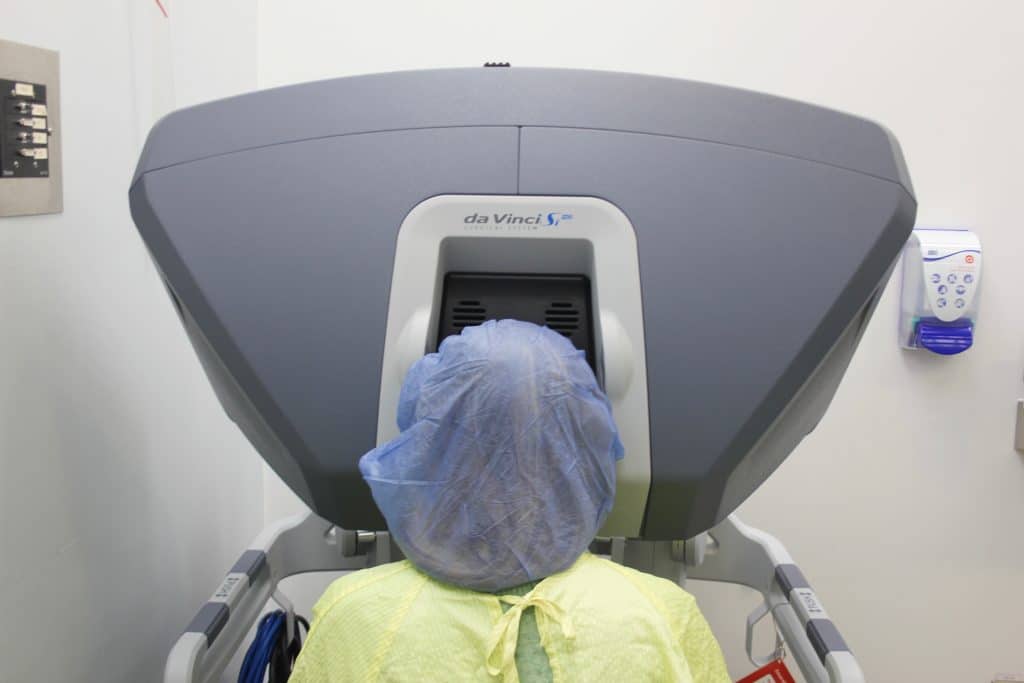 The da Vinci provides the surgeon behind its controls with enhanced vision, dexterity, and control. The robot's able to access the cancer making a series of tiny incisions. Thanks to minuscule "hands", the robot's precision translates into shorter hospital stays, decreased susceptibility to infection and scarring, and quicker recovery time (most patients go home the same day as their surgery!).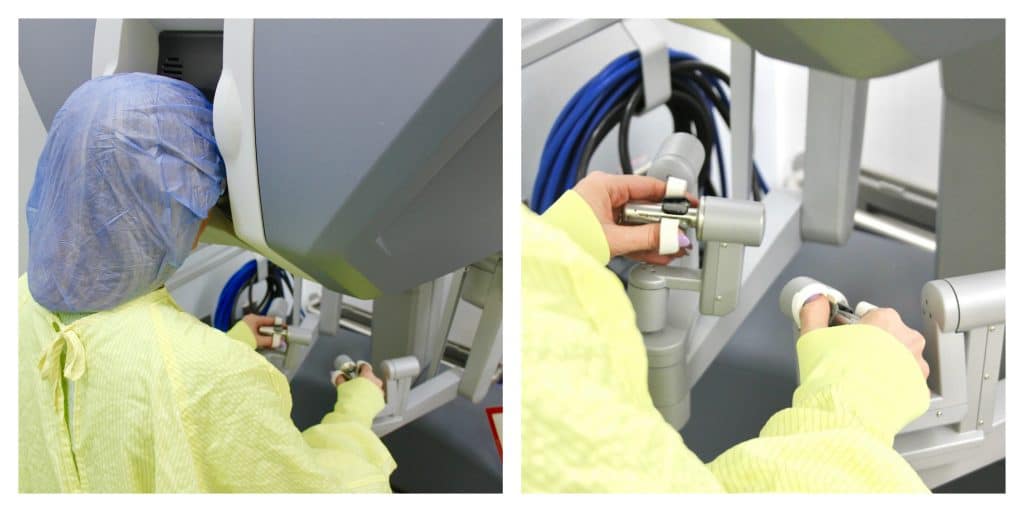 One of the da Vinci benefits that really resonated with me relates to women wanting to have babies post-surgery. In most cases, the chances of a successful pregnancy drastically improve thanks to the minimally-invasive nature of the procedures.

The da Vinci's also popular with surgeons because they're able to sit at the robot's controls, as opposed to standing hunched over their patient for several hours while performing laparoscopic surgery. (A little less wear and tear on their bodies.) Also, having this equipment in Edmonton, we're able to attract some of the best doctors in the world to work here.
I especially care about this asset because I'm a woman, I love my girlfriends, and I want the women in my life around forever. The fact that we have the da Vinci in Edmonton makes me proud. I'm grateful to live where we do, where technology and medical advances like this are utilized on a daily basis.
For more information about the da Vinci, click here. To read up on the Edmonton Health City initiative, click here.
Thank you to Edmonton Health City for sponsoring this post. As always, opinions and thoughts are all mine.
xx