These Nectarine Basil Margaritas are the perfect combo of sweetness and salt!
Made with fresh basil, lemon, Honey Syrup, and beautiful nectarines, it's such a refreshing summertime treat!
Nectarine + Basil Margaritas
I've been on a bit of a nectarine kick lately. (Simple + Delicious Nectarine Salad With Prosusitto). Something about this delicious fruit is nostalgic for me. It brings me back to summer road trips to B.C when I was little, stopping at roadside fruit stands for the "cream of the crop" cherries and nectarines, popping them in the cooler, and hitting the beach! There's nothing quite like a beautiful sunny day, sitting with your butt in the sand and a nectarine in hand. I remember the juice running down our arms, already covered in Hawaiian Tropic sunscreen. Remember that smell? Remember those days?!
You can play with the amounts in this margarita recipe, depending on how much kick you like. If you're looking for a little more oompf, add an extra bit of tequila and a 1/2 ounce more of triple sec. For a mocktail for you or your kids, just mix the puree with a splash of coconut water.
Don't forget to join me every Friday around noon MST on my IGTV for 'Cocktails + Clothes' where I whip up a new cocktail and showcase a fun new outfit each week.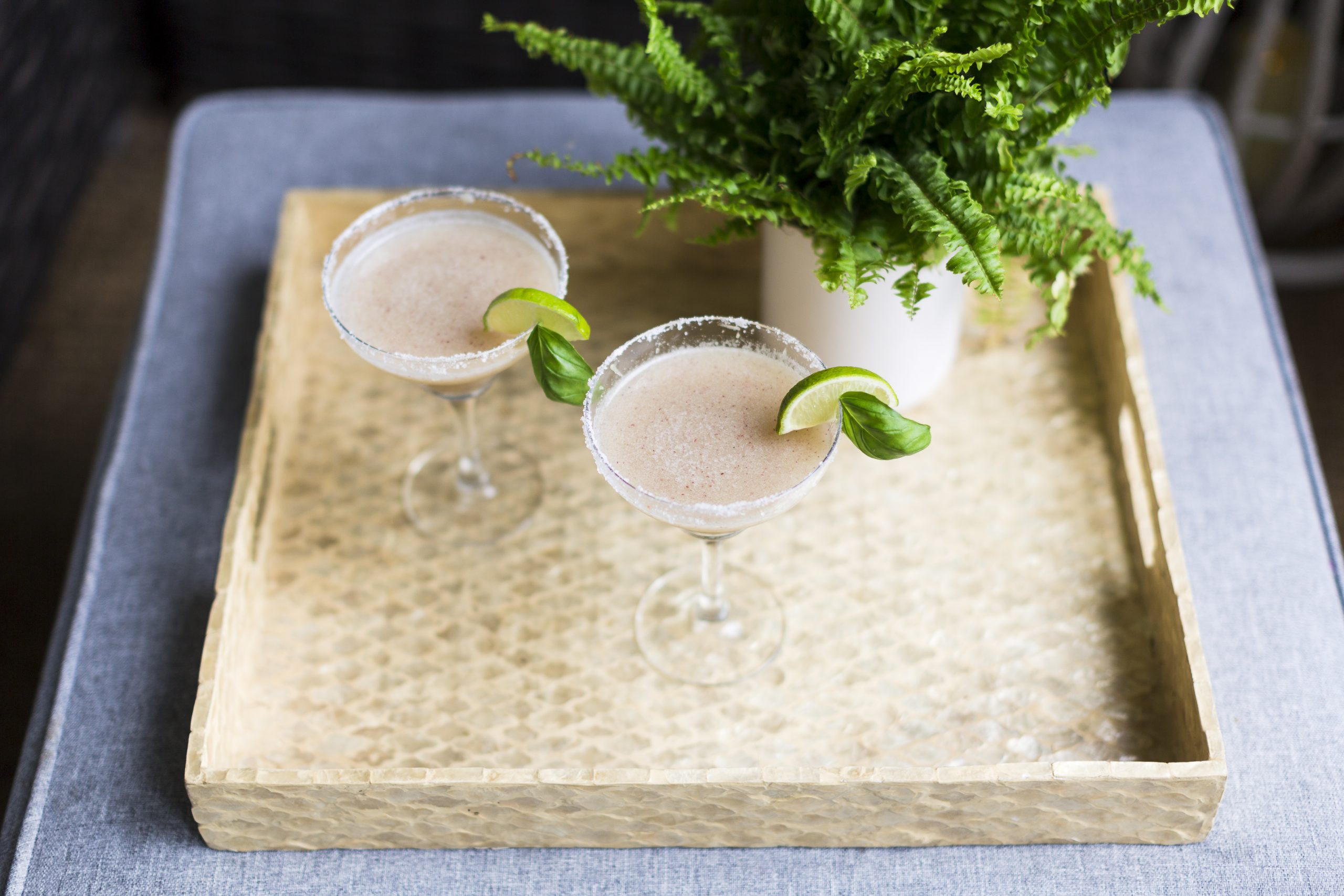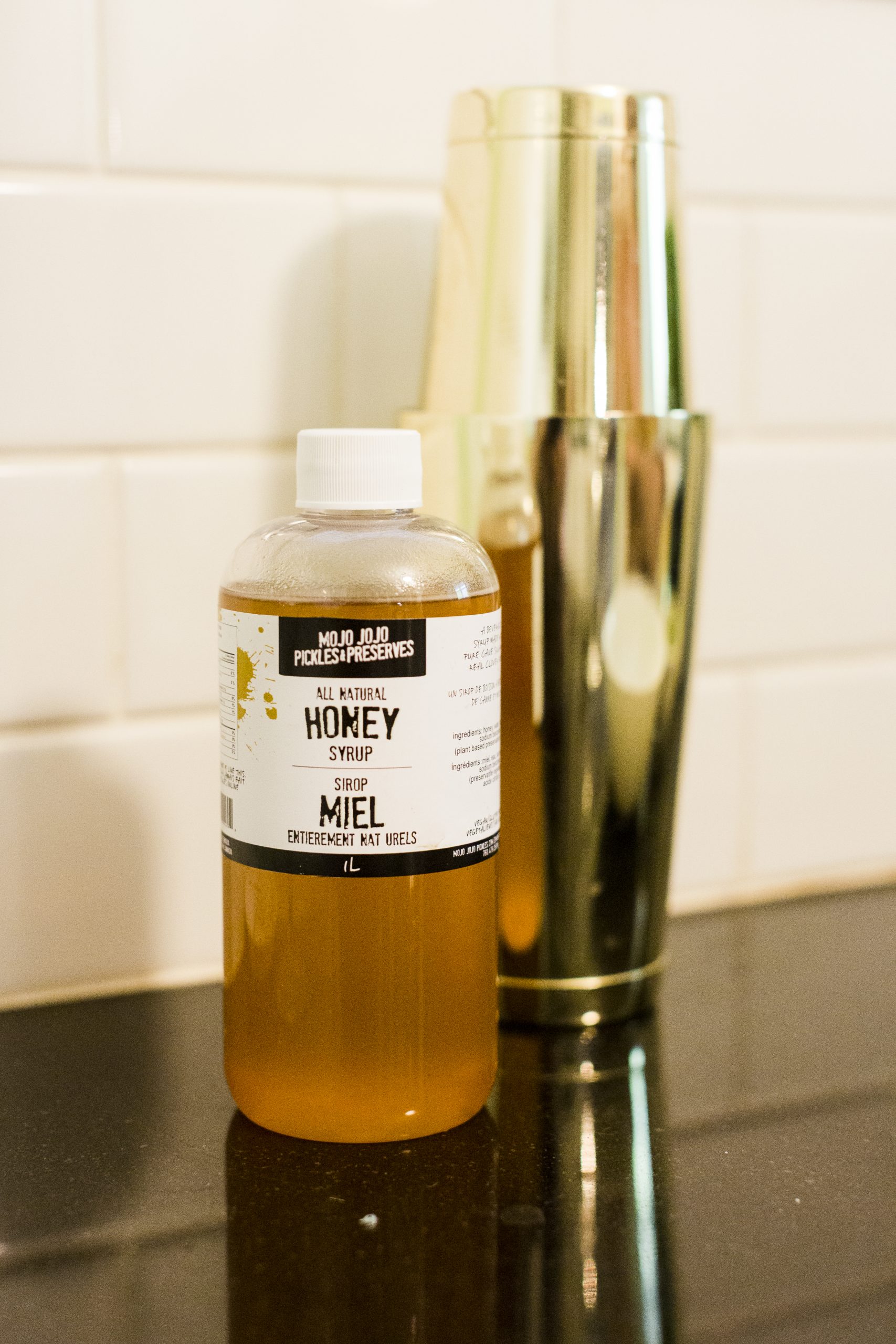 You'll Need:
Pink Himalayan sea salt
Three TBSP of Honey syrup
4 Nectarines (ripe)
2 lemons
2 limes
Small bunch of basil
4 ounces of tequila
1 ounce of triple sec
blender
cocktail shaker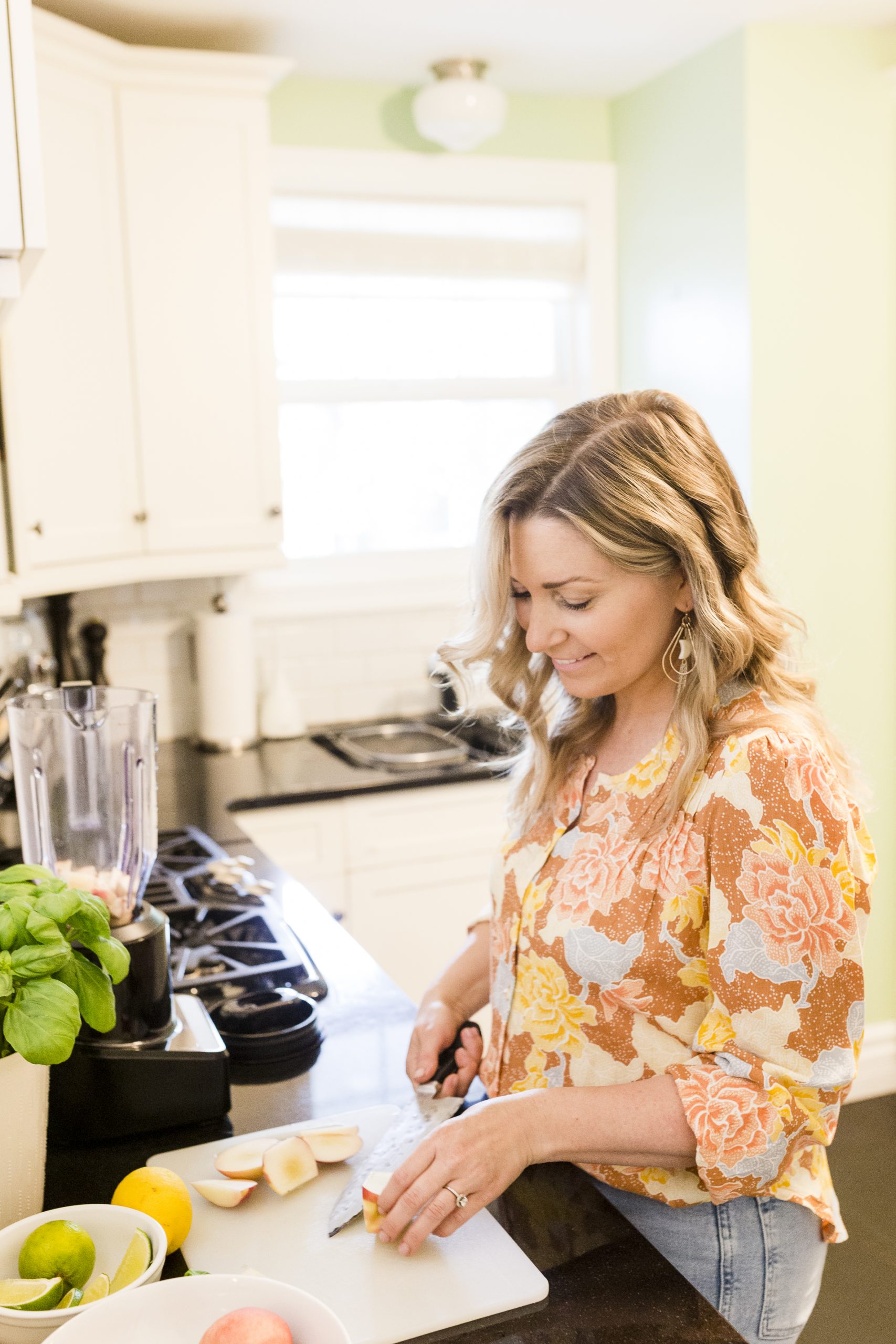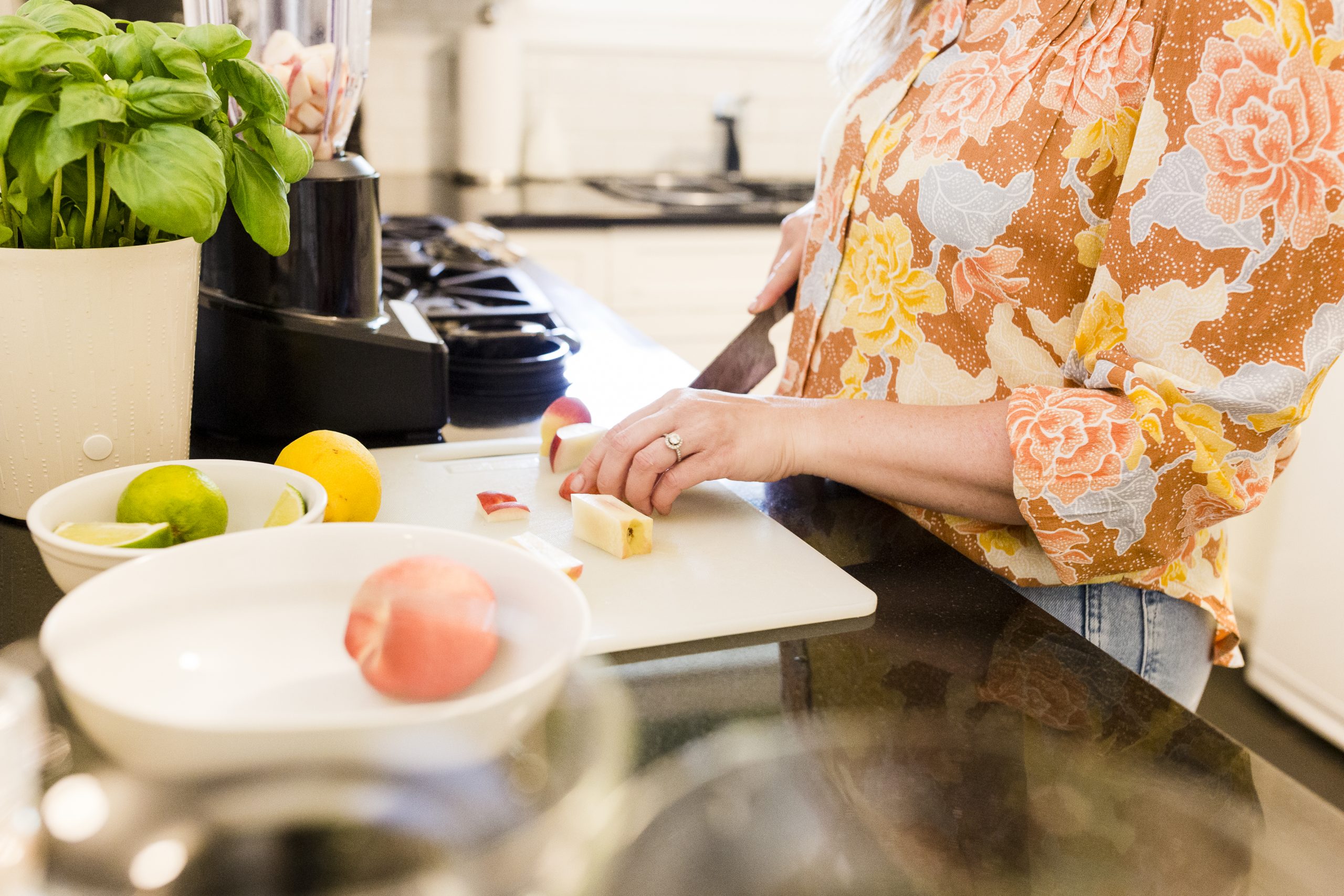 Directions:
Chop up nectarines into small pieces
Trim and break up your basil
Juice your lemons
Toss nectarines, basil, lemon juice and Honey Syrup into your blender and puree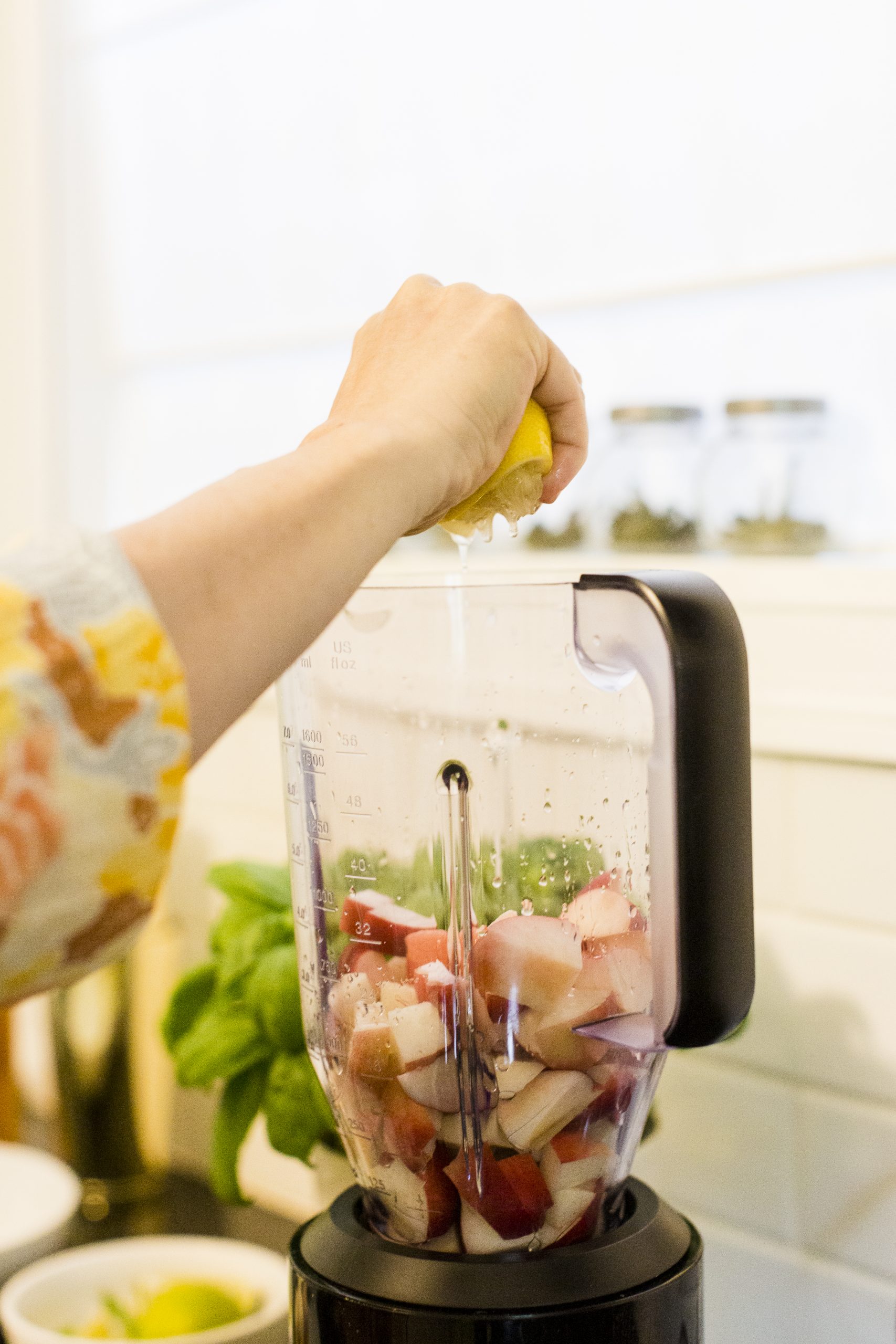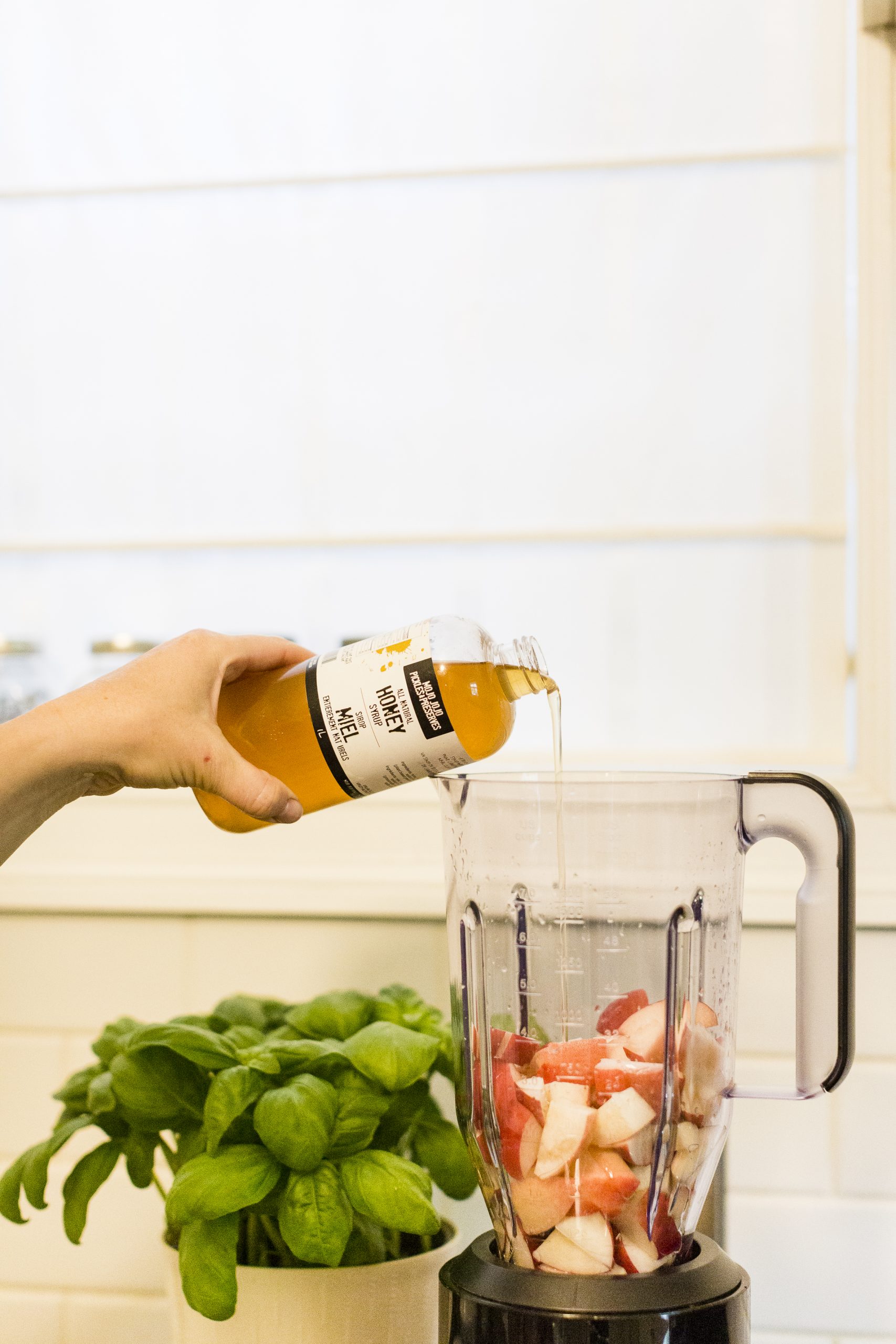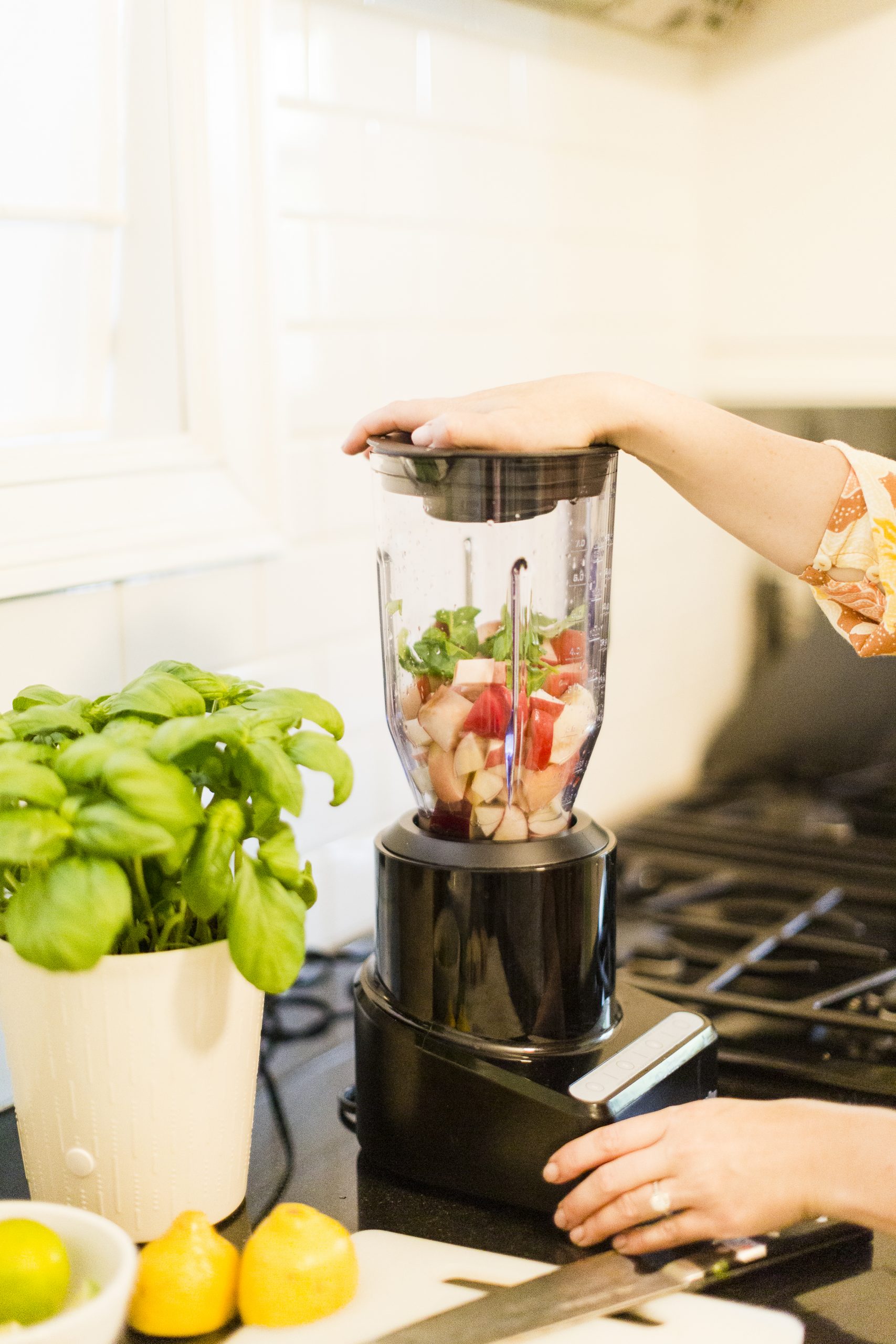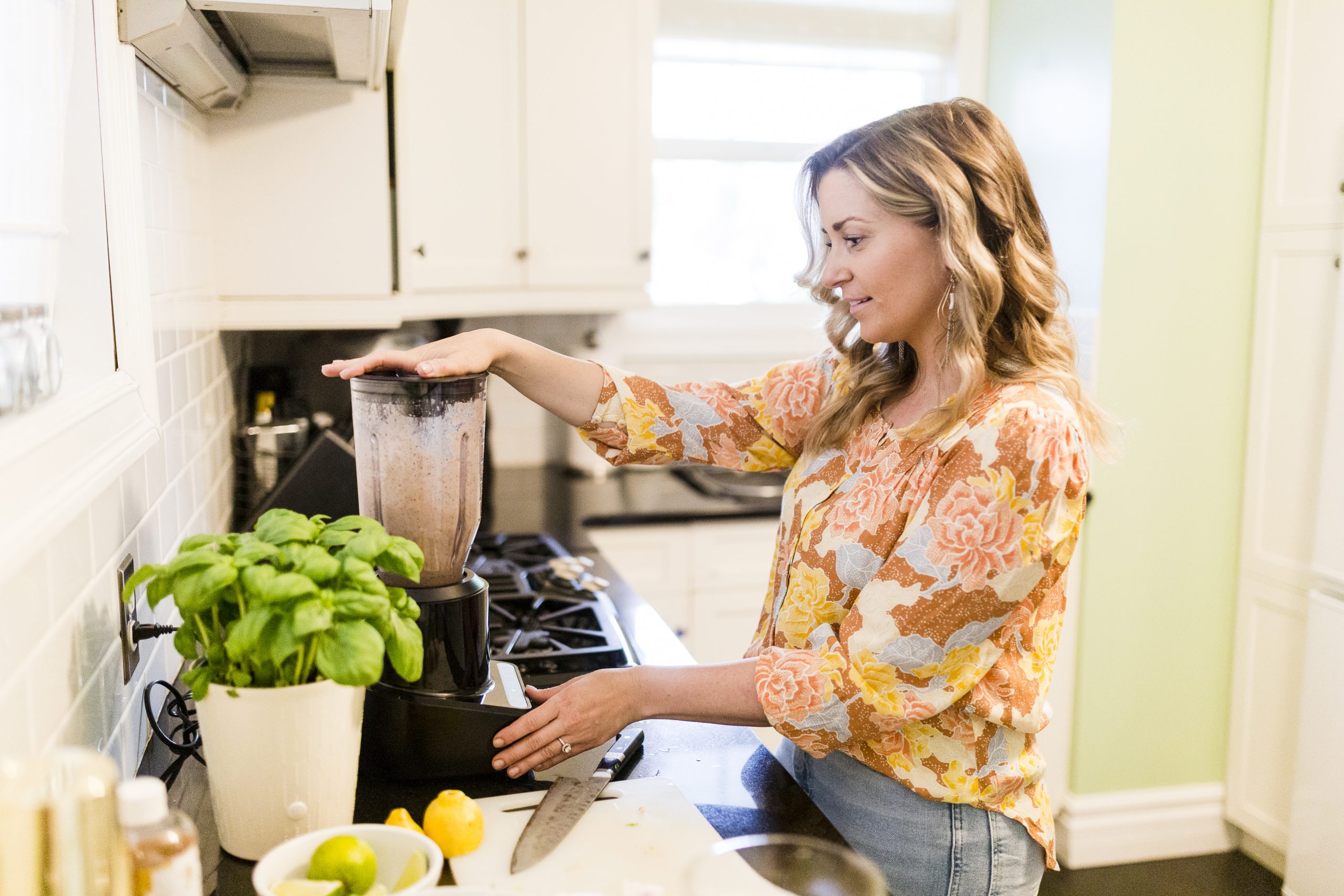 This will make enough puree for four margaritas, so you can pop what's remaining in the fridge until you're ready for another round. I like to make the puree ahead of time, so when cocktail hour hits, the process is simplified!
Final Steps
Rim your margarita glasses with Himalayan Sea Salt
Add ice to your cocktail shaker
Pour in four ounces of tequila and one ounce of triple sec
Juice one lime and toss in
Pour in one cup of your nectarine basil puree
shake for 20-30 seconds and pour into your marg glass
*This recipe makes two drinks.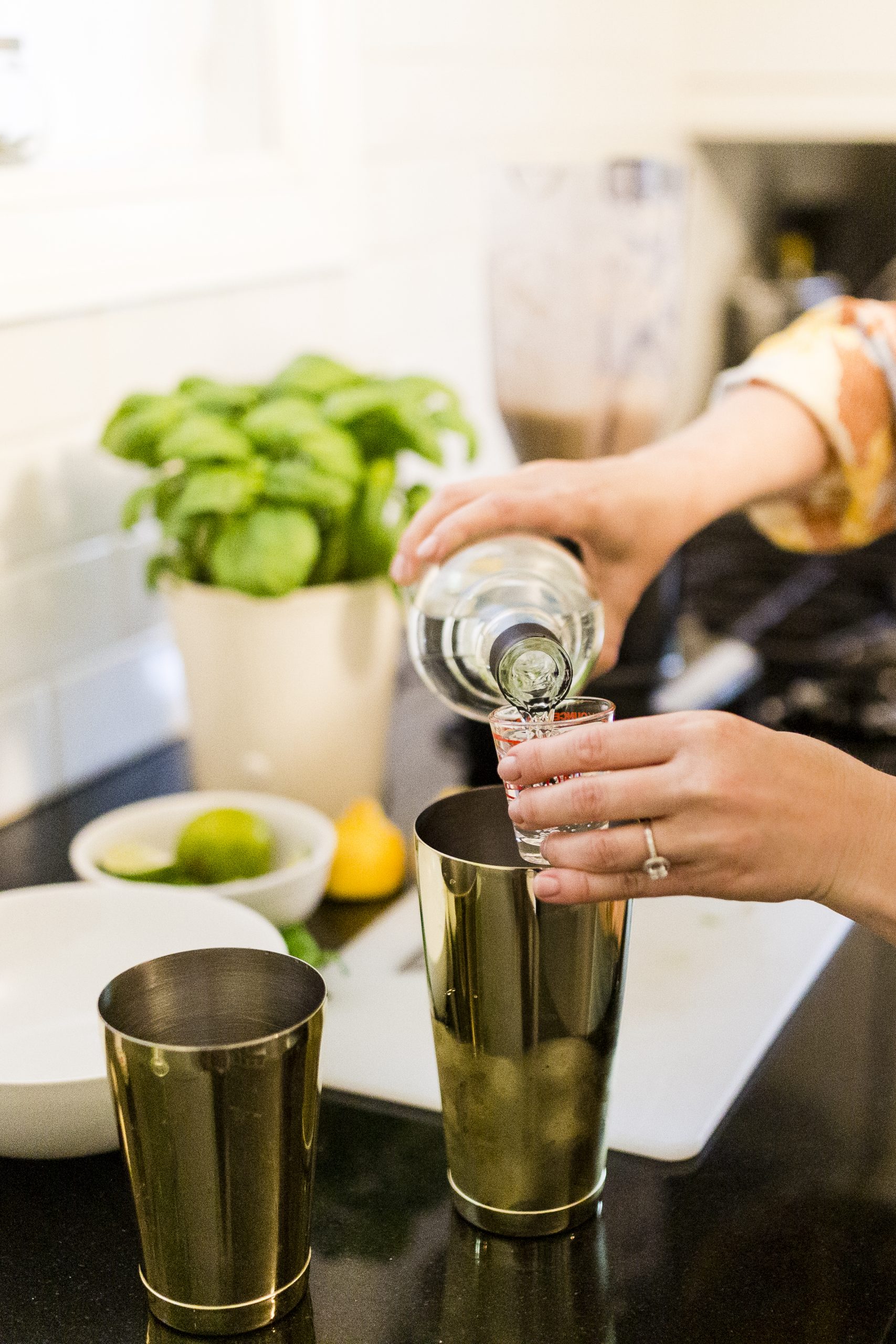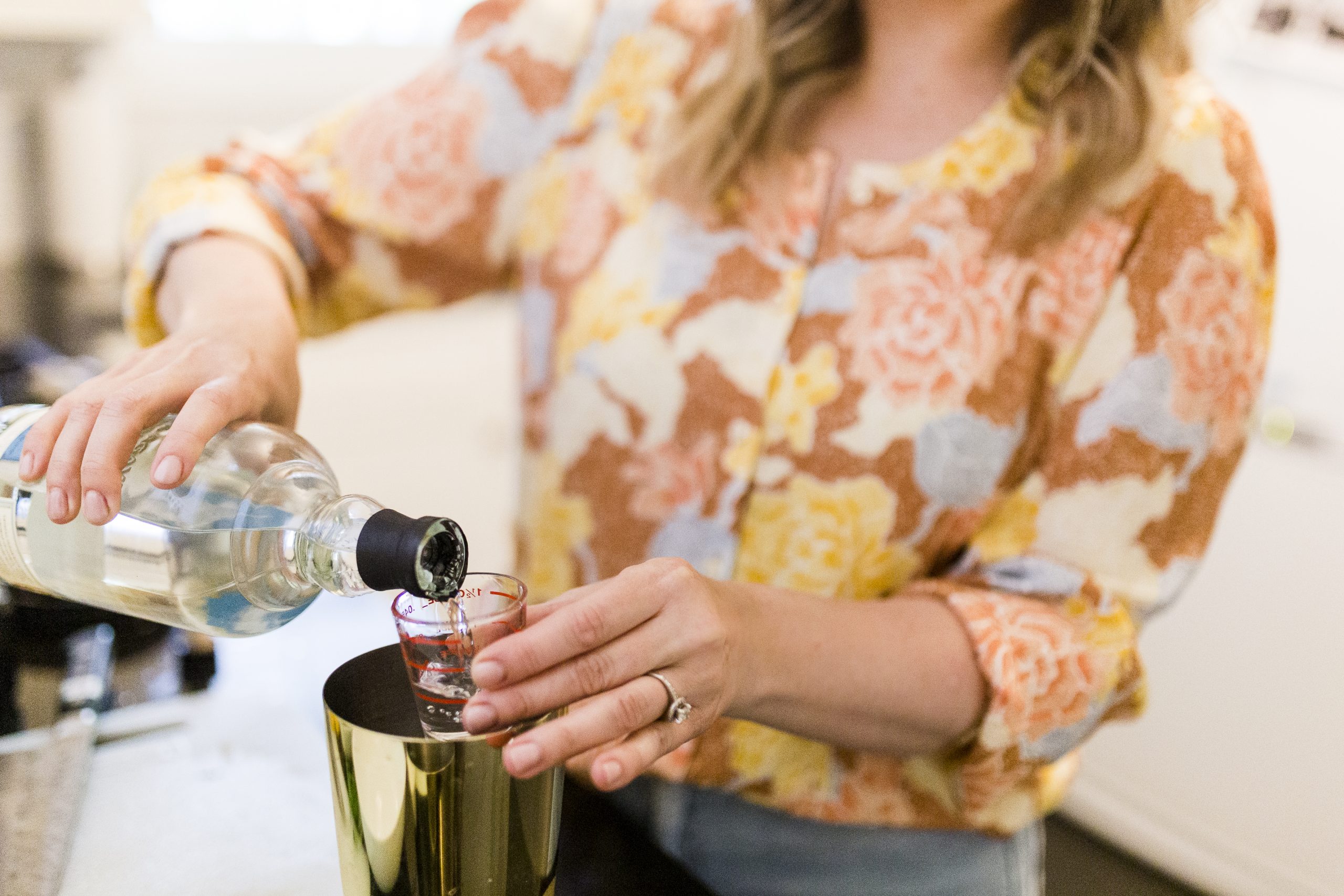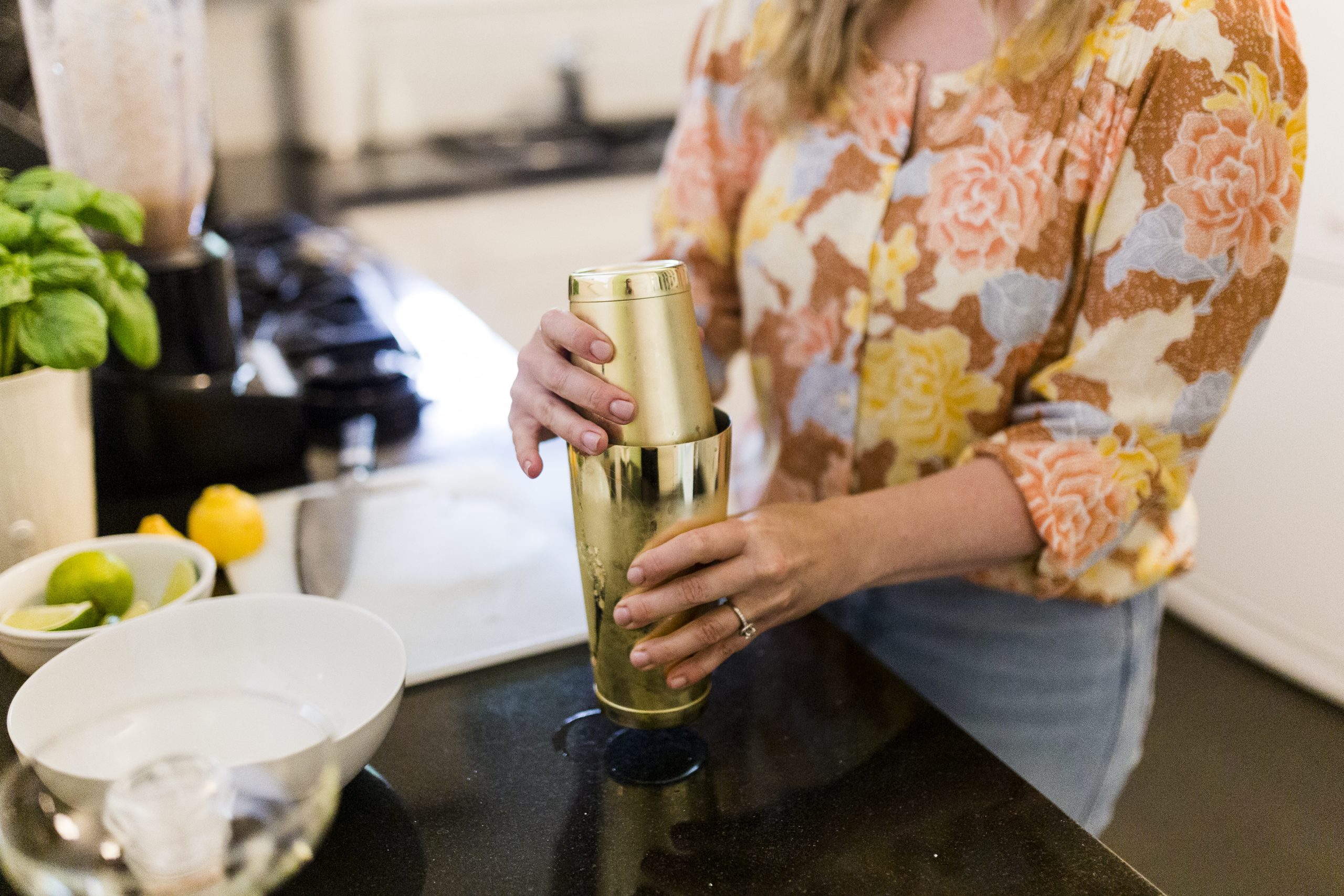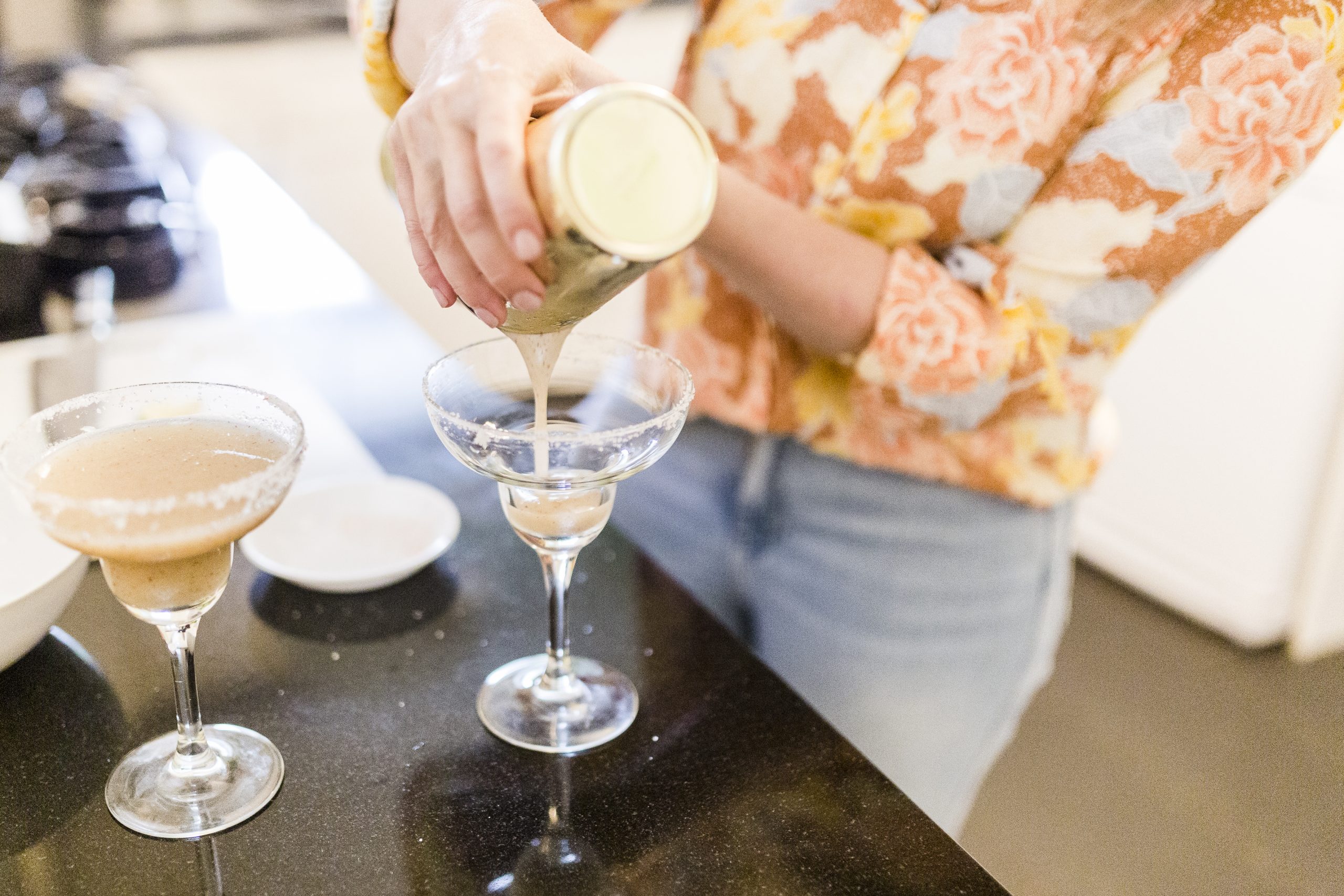 Garnish with a lime wedge and basil leaf, and get ready to enjoy a relaxing afternoon on your patio!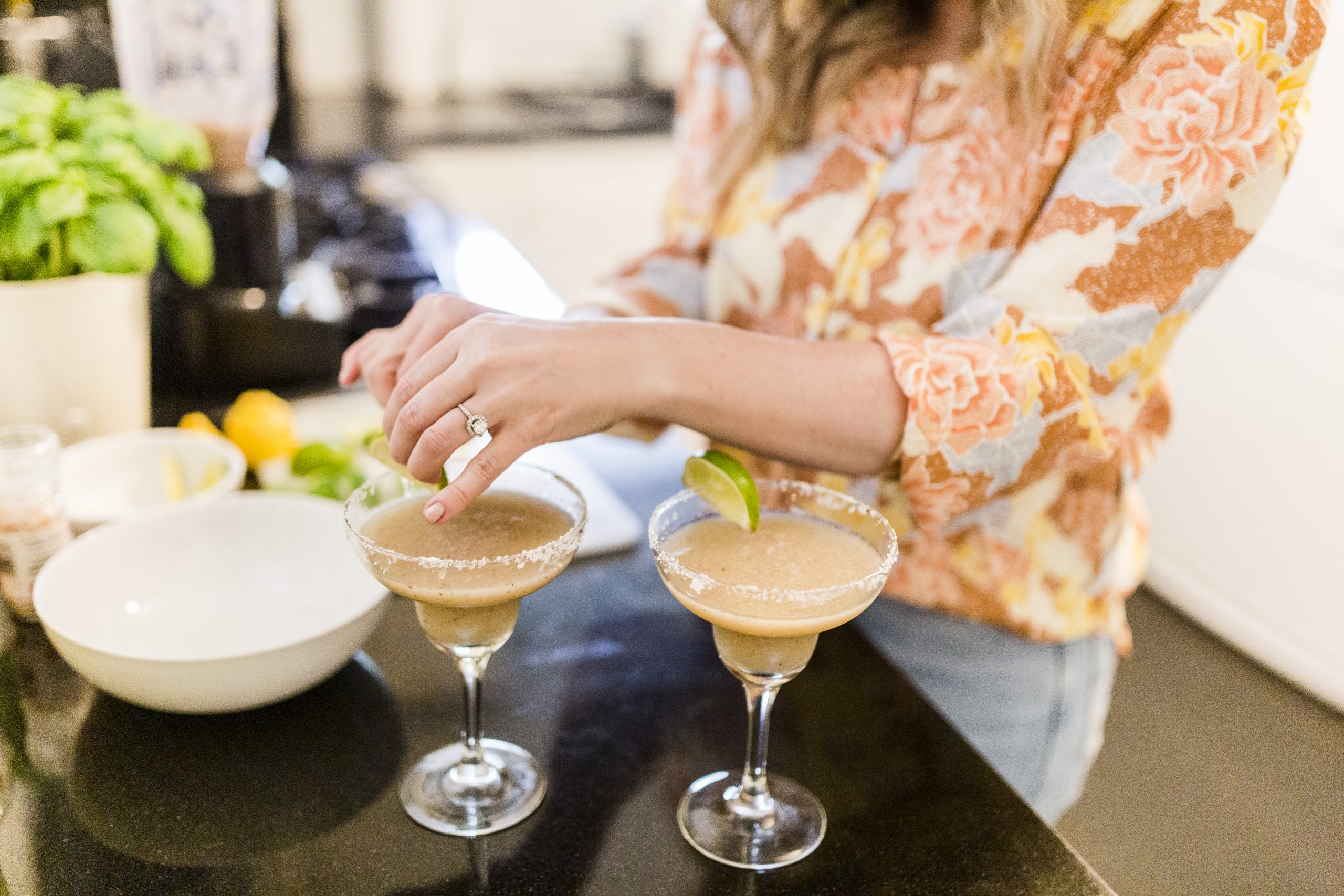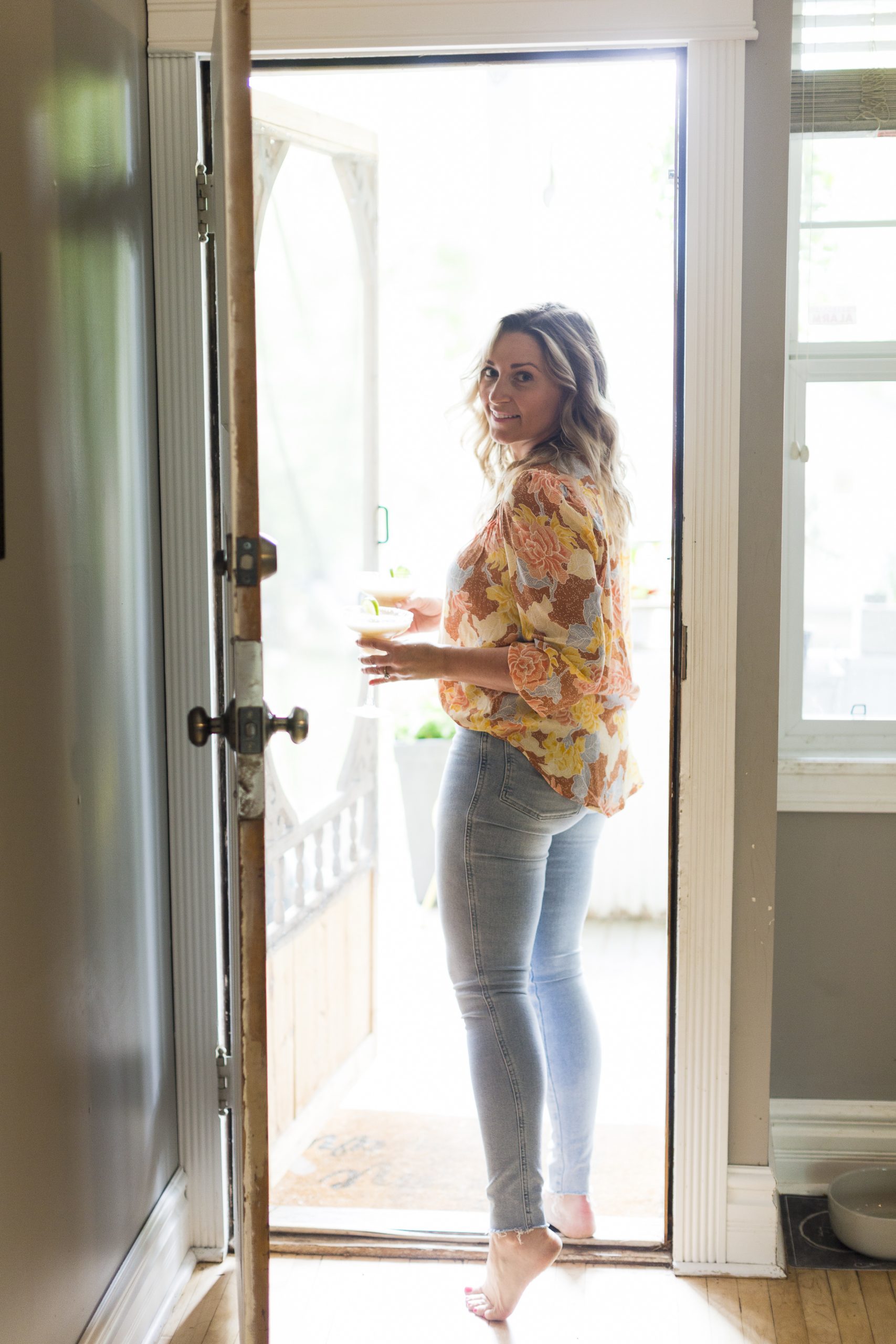 Outfit details:
Blouse | High Rise Jeggings | Earrings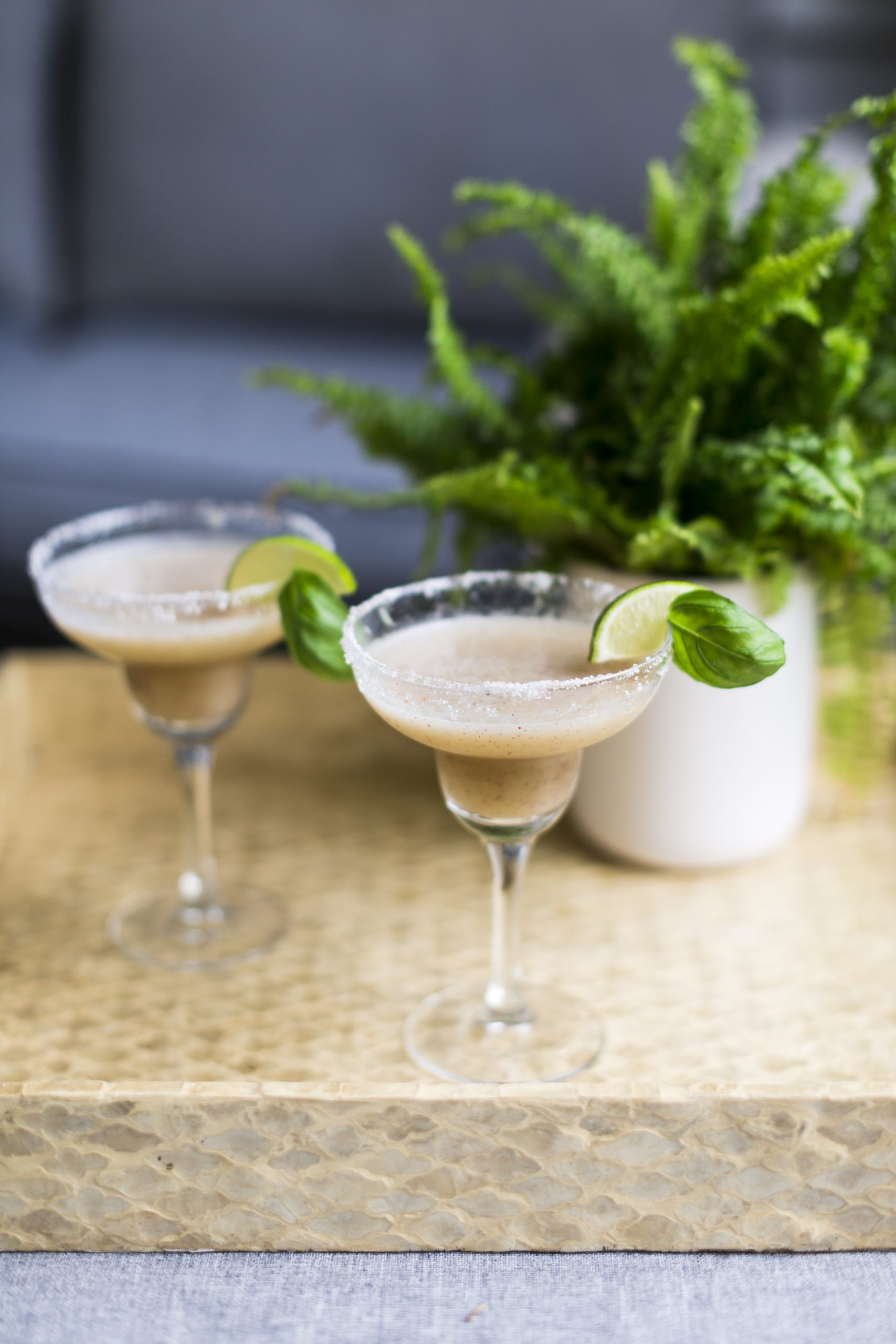 I would love to see your finished product! Be sure to tag me on Facebook, Twitter, and Instagram.
Pin this to your Summer Cocktails and Fun Drinks boards and follow me on Pinterest here!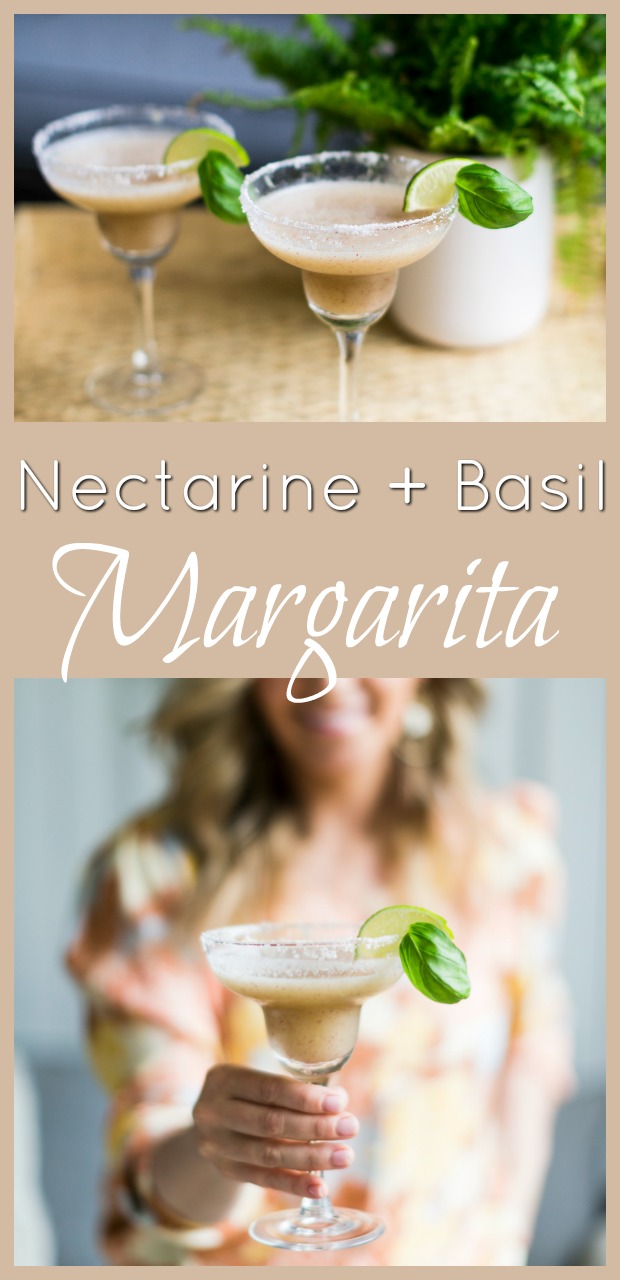 Other Posts You'll Love:
Most Delicious Wild Turkey Cocktail
Nectarine Salad With Proscuitto
xx