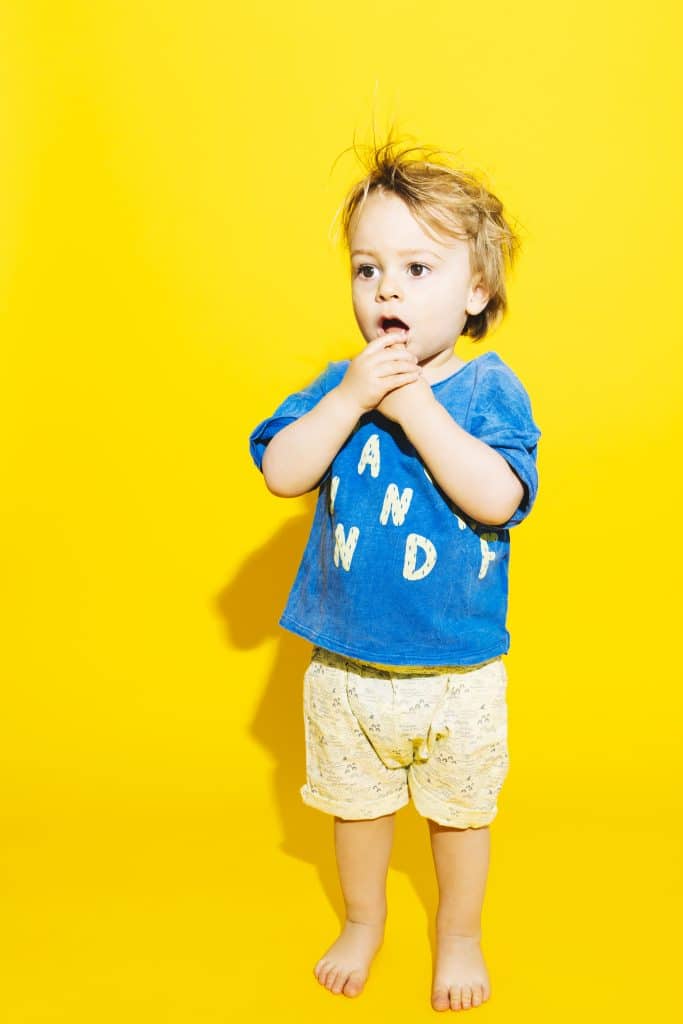 I'm so looking forward to this summer with Wyatt. He's at such a fun age (almost two!) and very active, so we have big plans to be on the go. We get asked all the time when we're going to have more kids. To be honest, we're excited (and terrified) at the thought of it, but we're in no rush. This summer, I'm looking forward to being with just Wyatt, because it may be one of the only summers in Ryan and my life where that's the case.
Here's what's on our schedule:
A weekend getaway to Slave Lake, Alberta
A big backyard BBQ to celebrate Canada Day
Bike rides through Edmonton's River Valley
Edmonton Folk Music Festival
Family Reunion Camping Adventure
Sylvan Lake beach days
Kinsmen Pool
Celebrating Wyatt's birthday, my birthday, and our Moses' birthday!
Picnic at Elk Island Park
A visit to Papa & Dee Dee's (Grandpa and Grandma's) farm
All this, plus working on our garden (watch for an upcoming post on that), trips to get ice cream, and my favourite – doing absolutely nothing. I've actually left blocks of time open on our calendar to just…be. To have no plans, and be totally spontaneous or totally lazy. Does anyone else do this? I'm a big believer it's important to schedule down time.
Now that our plans have been made and we have a pretty good idea how summer is shaping up, our summer wardrobes are starting to take shape. I really wanted to get Wyatt items with a lot of freedom of movement for playing at the park, cool tanks for patio lunches, and of course stylin' hats (It's sort of our thing). Here's what we found…
Harem Bermuda Surf Shorts | Sun Surf Sand Shirt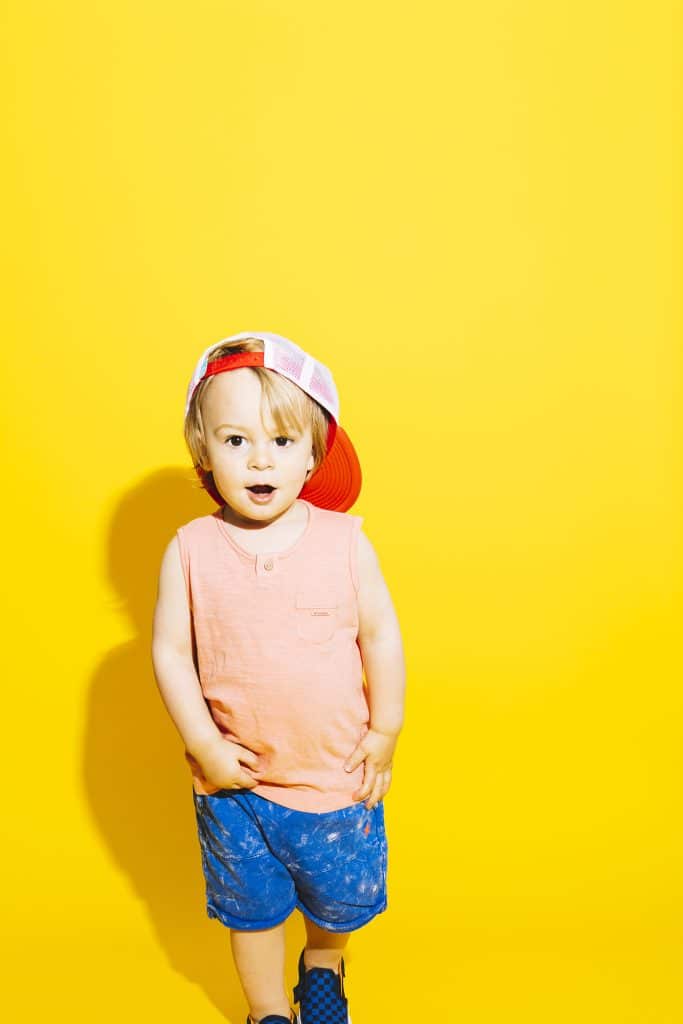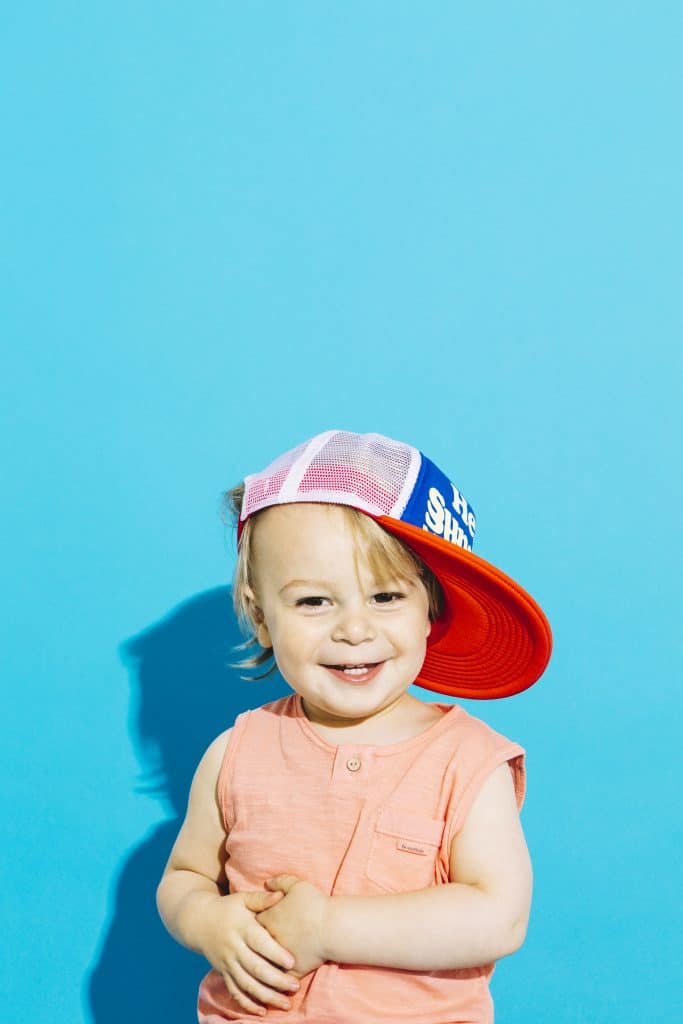 Faded Bermuda Shorts | Orange Tank | Blue Checkered Vans | Prefresh Hello Sunshine Hat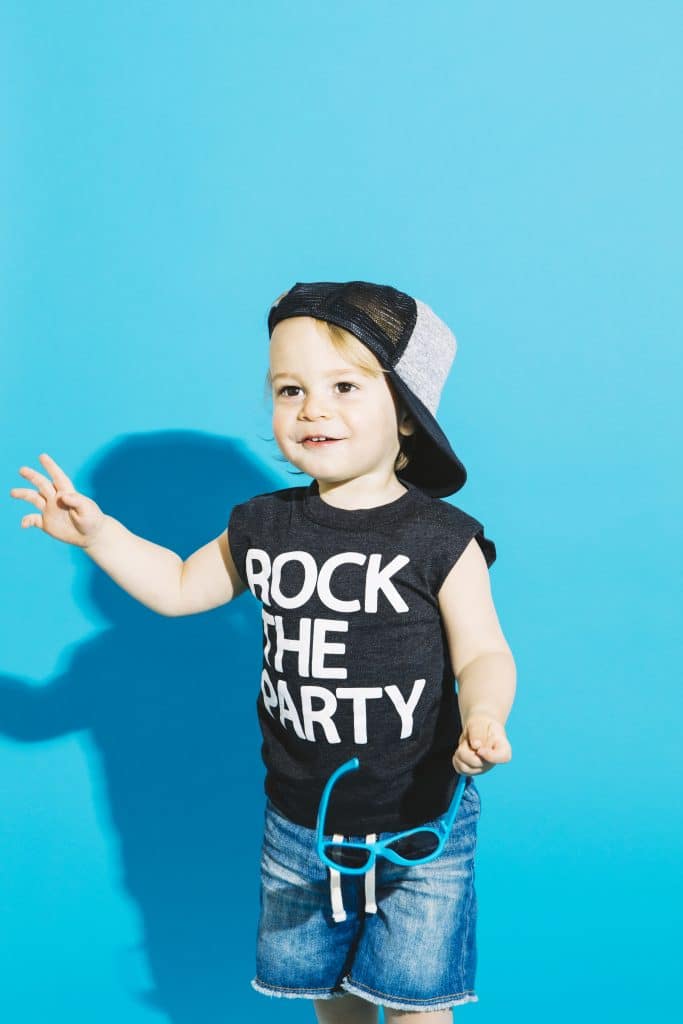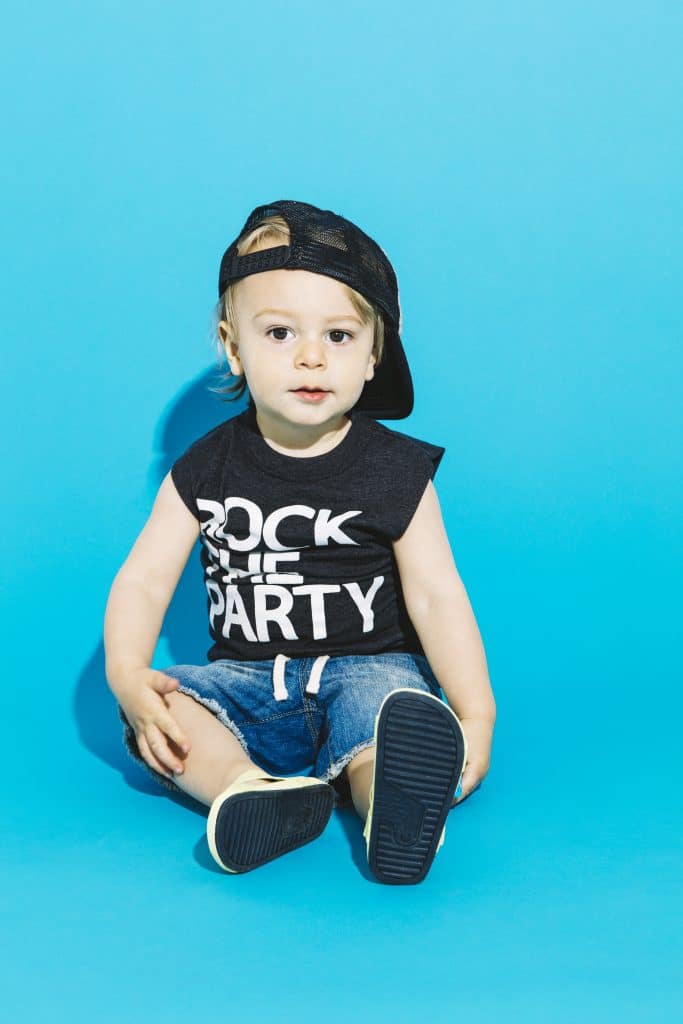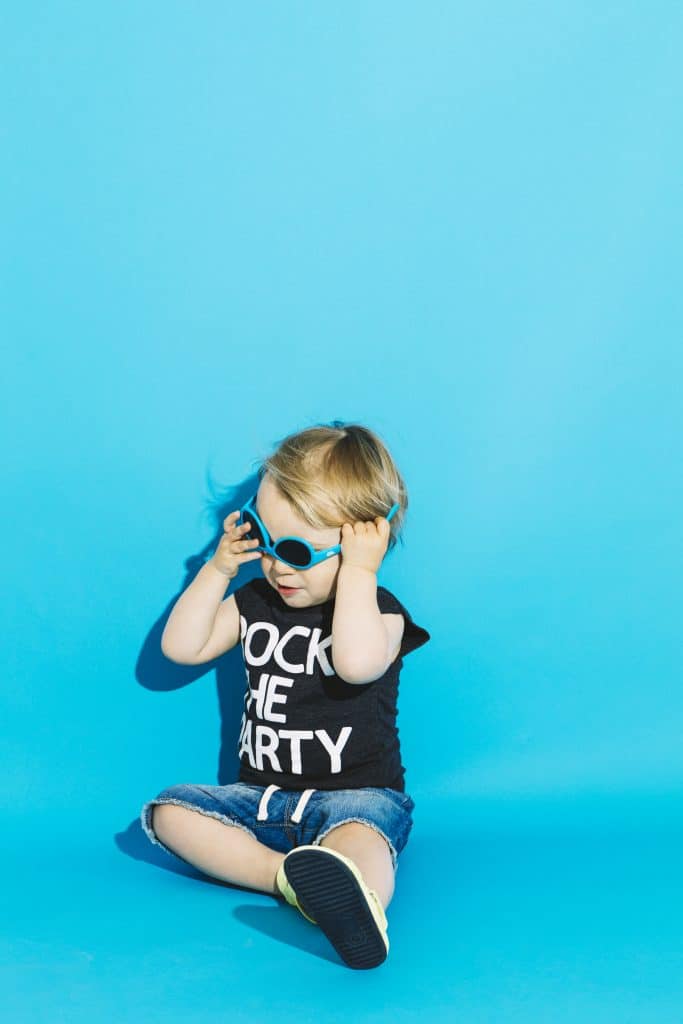 'Rock the Party' Muscle Tank | Neon Sandals | Denim Cut-Offs (on sale) | Babiators Sunglasses | Trucker Hat
Photos: Daniel Wood
What are you most looking forward to doing with your kids this summer?
xx