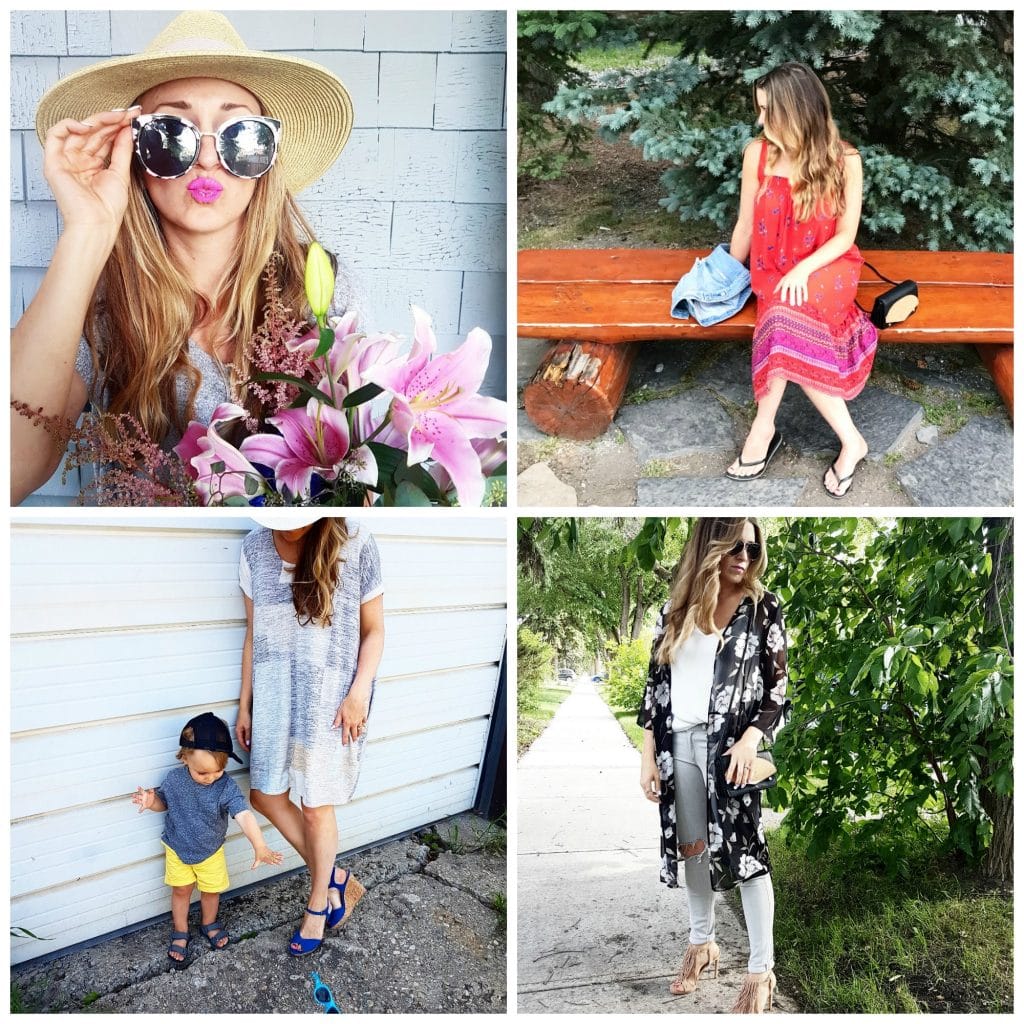 Happy Wednesday, friends! I can't believe we're already a few weeks into summer. We've been adventuring on the road lately (to Lesser Slave Lake, backcountry hiking in Kananaskis to continue celebrating Ryan's 40th birthday (blog post coming soon), plus Ryan's family reunion camping trip next week). After that, I'm looking forward to staying put and sipping cocktails on our back deck!
I wanted to share a few outfits I've featured on my Instagram lately, with links to where you'll find each piece. Through summer, I'm typically in dresses everyday, all day! I find it's the easiest way to quickly look cute with minimal effort.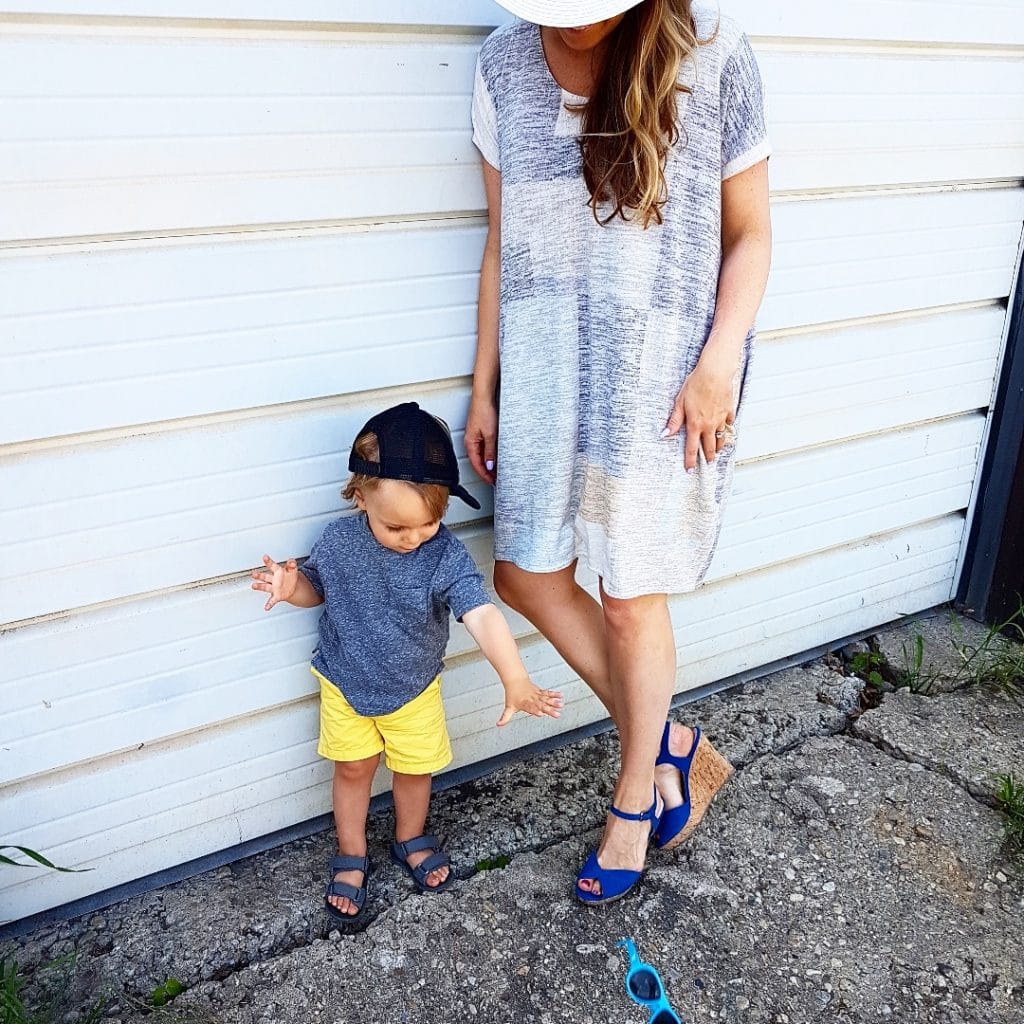 My Dress (on sale!) | My Shoes (similar) | Wyatt's Shorts (similar) | Wyatt's Hat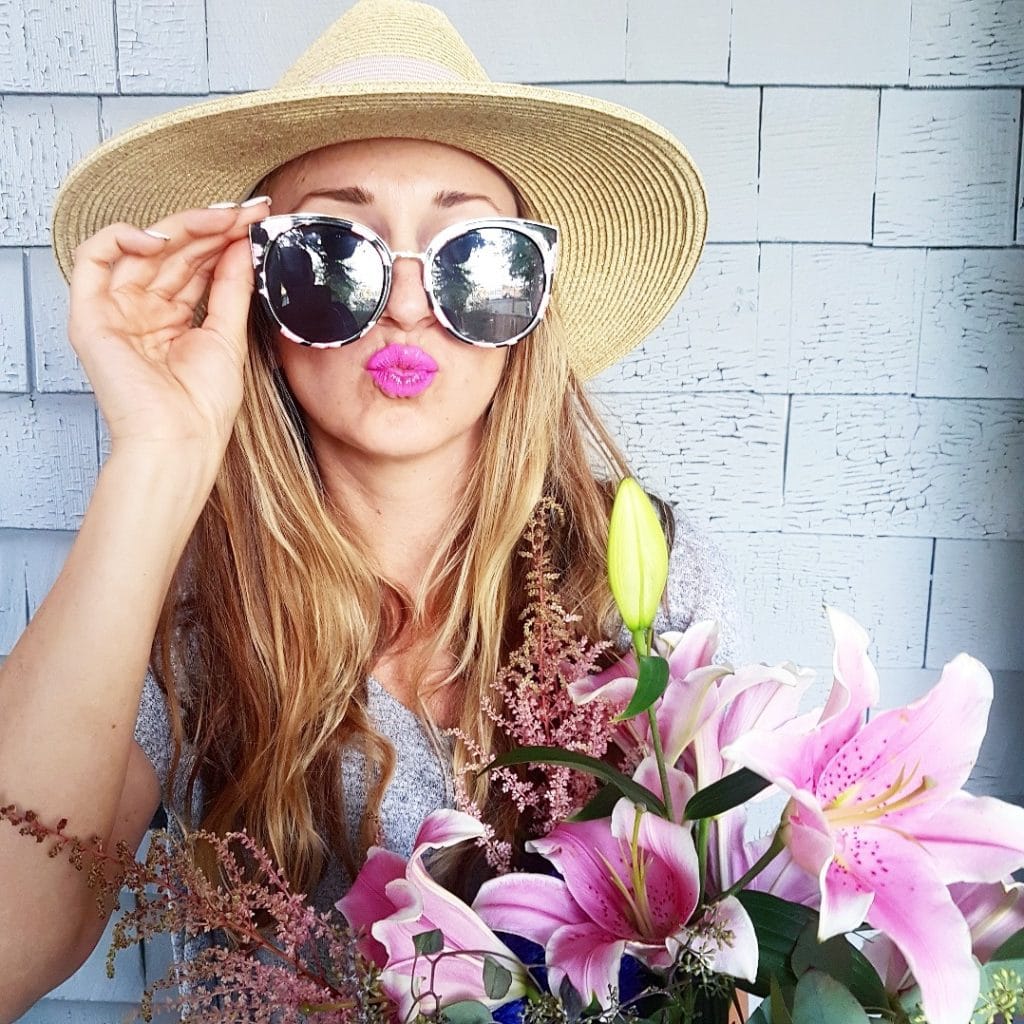 Hat | Sunglasses (similar) | Dress (on sale!)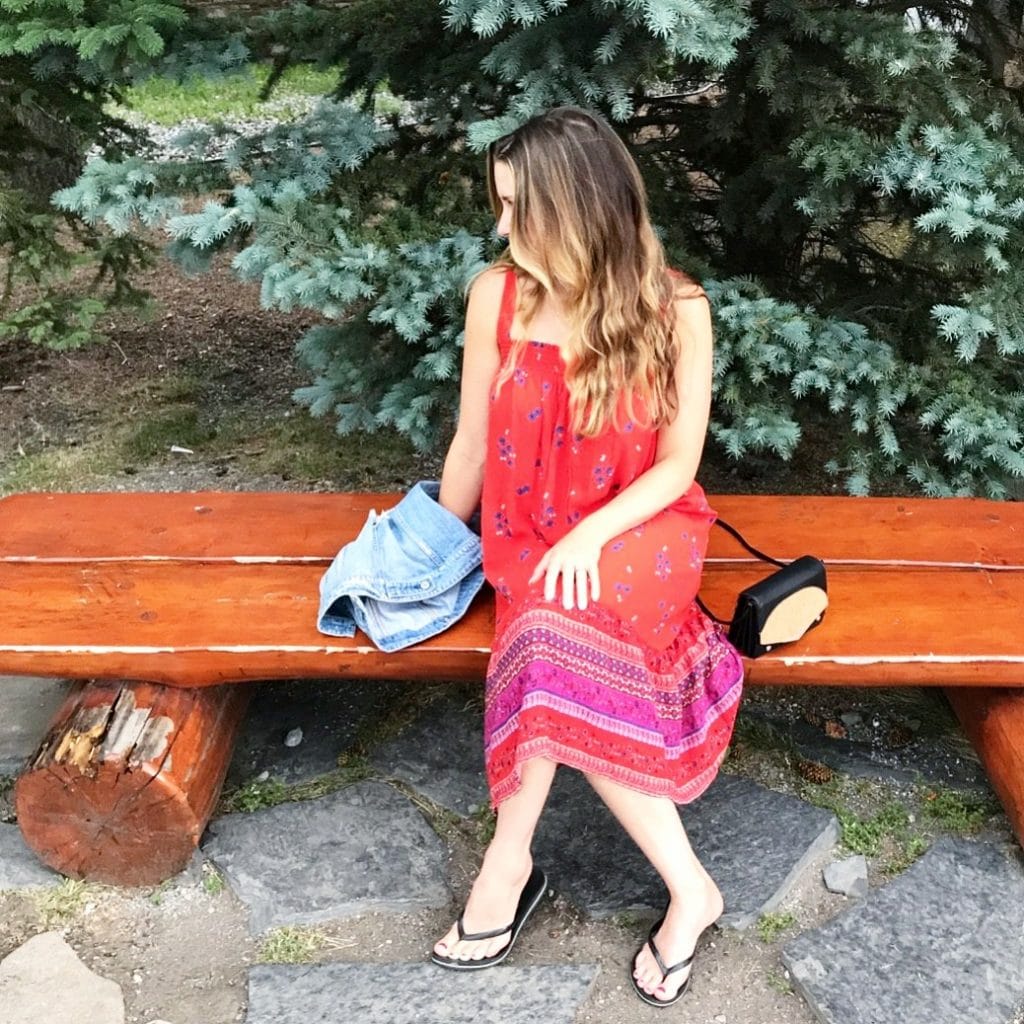 Dress (On sale! Also comes in white and black) | Bag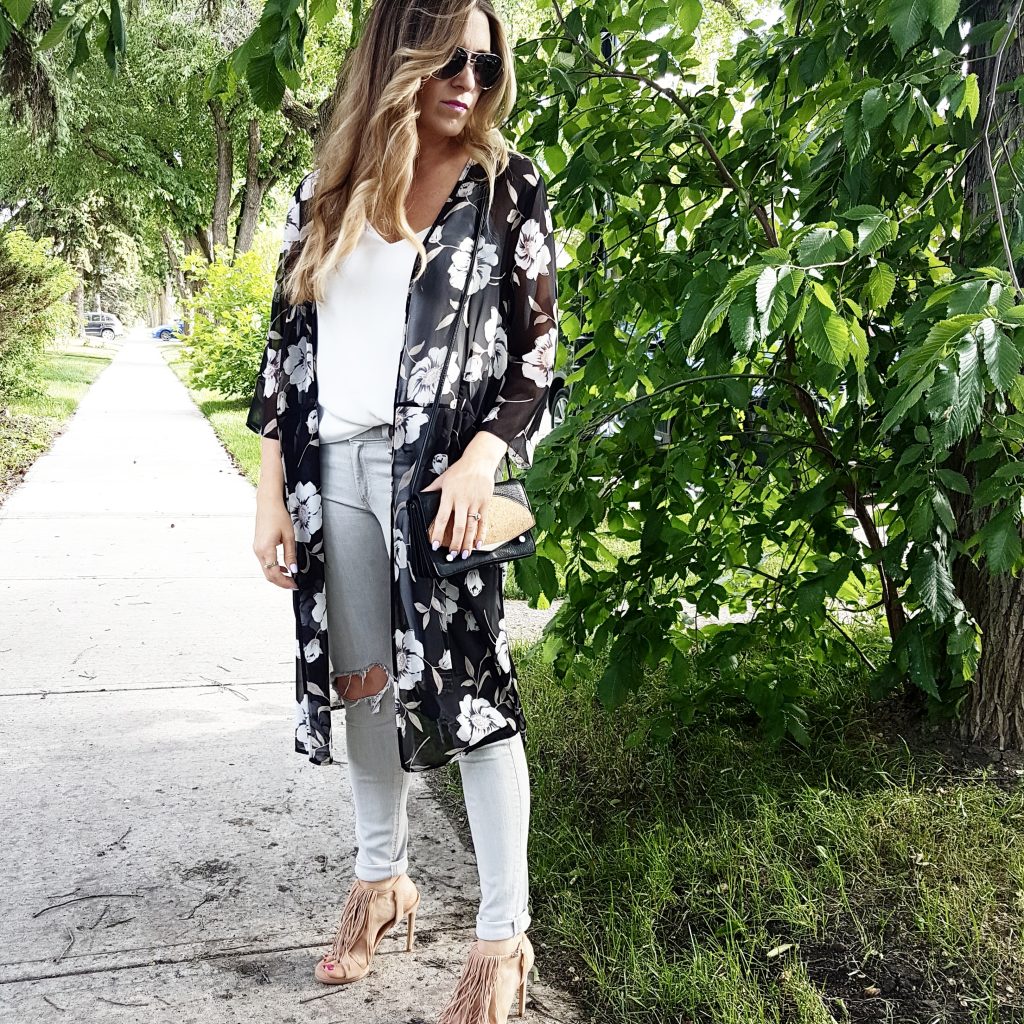 Kimono (similar) | Jeans | Shoes (on sale!) | Bag| Camisole (on sale!)
I'm getting set to do some mega sale shopping soon! (Summer and Boxing Day are the two times a year I stock up because the deals are too insane to pass up.) Watch for more details and links to outfits in the coming weeks…
Have an awesome day!
xx