Where we love to shop for jammies and why, tips for getting the most wear out of your toddler's pjs,
and ten pairs we absolutely adore.
Adorable Toddler Boy Pajamas
There's nothing quite like sliding into a fresh pair of cozy pjs…am I right? In the winter months, we basically live in ours, and I'm totally okay with that! Right from the beginning of my motherhood journey, I was aiming to find brands that make beautiful, safe, "good for you" jammies that were top quality but not a million dollars. I will admit, we've invested in some baby and toddler PJs, but it's always been worth the money. Every. Single. Time. It's a good place to invest, because your little ones spend a lot of time in their PJs!
Tips for Making Toddlers PJs Last
No eating in them! Snacks are fine, but we've ruined so many pairs due to big supper stains.
When your favourite PJs do sustain a stain, be sure to treat them with stain remover before popping them in the wash.
Wash PJs in warm water, dry for 10 minutes, and then hang to dry.
Buy good quality! (Trust me – worth it.)
Rotate often. Buy six of seven pairs, and keep switching so there's less wear and tear.
Pick the right detergent. We use this lavender scented one because it's chemical-free and smells great!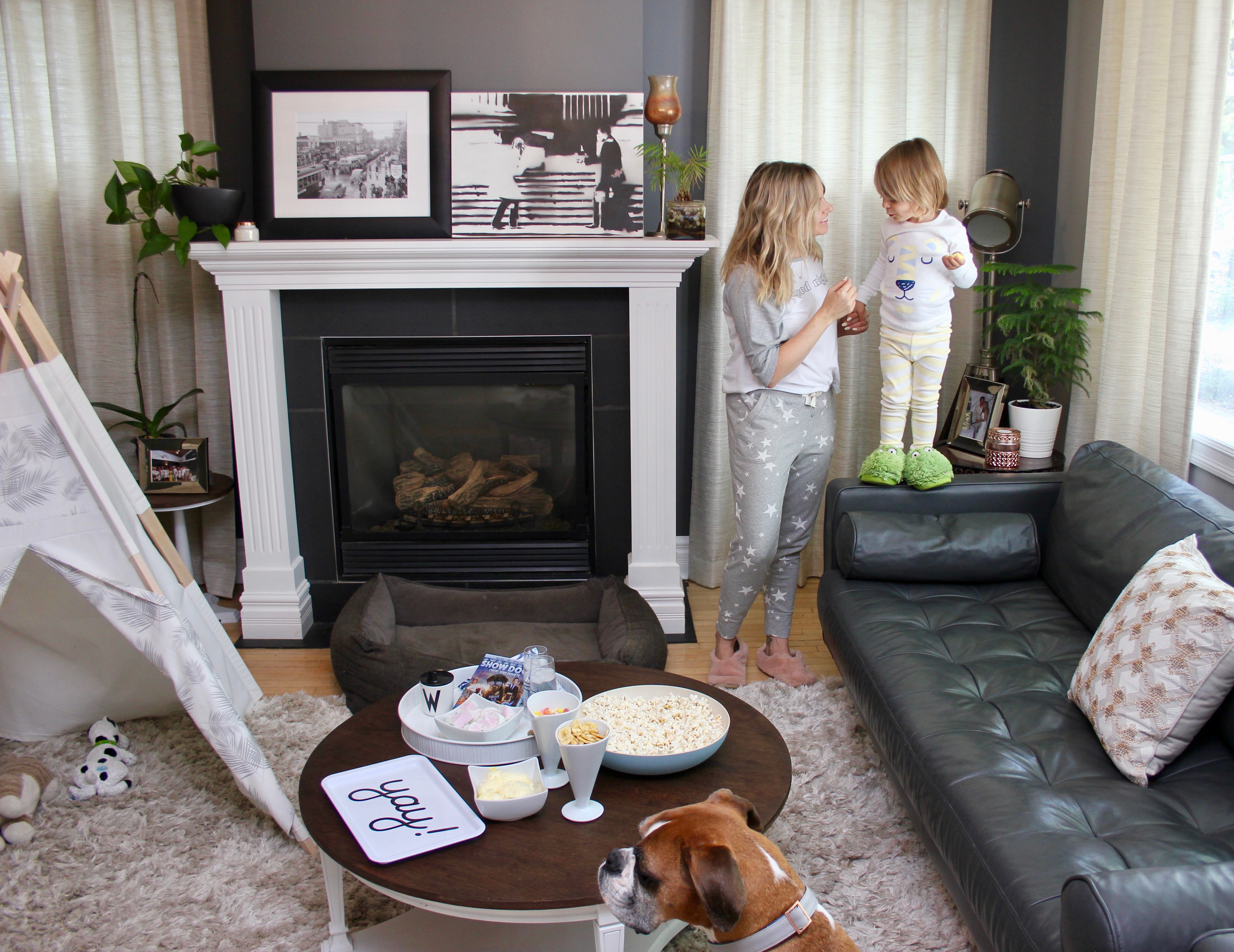 On Wyatt: Frog Slippers | Tiger Organic PJs (sold out) but these cloud ones are cute
On Me: Star Joggers | Good Night Sleep Shirt | Slippers (similar)
Tableware: 'W' Letter Sippy Cup | 'Yay!' Tray
Decor: Playtent (custom order) | Couch | Coffee Table (antique refinished by Enliven Refinishing)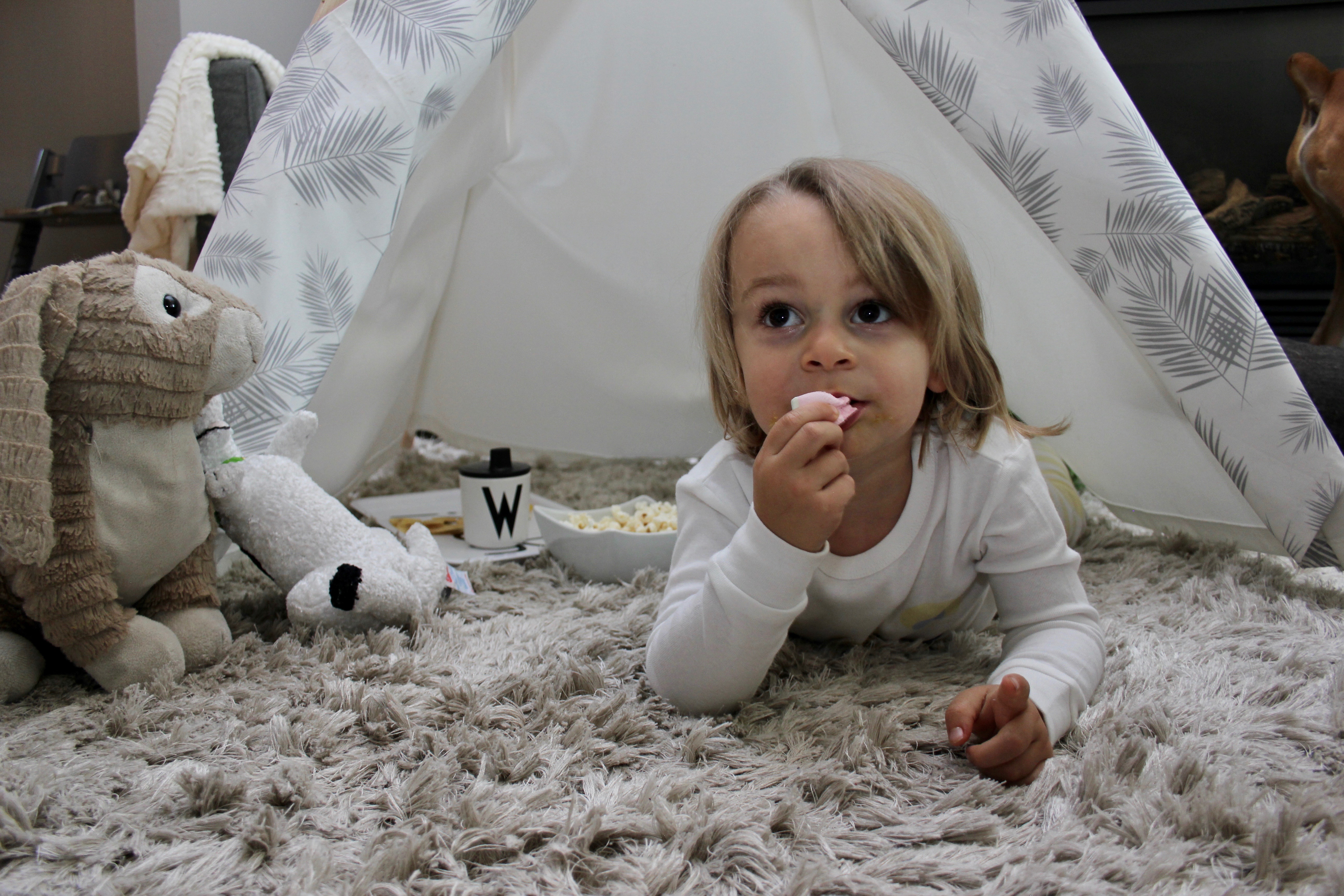 Where We Shop For Toddler Pajamas + Why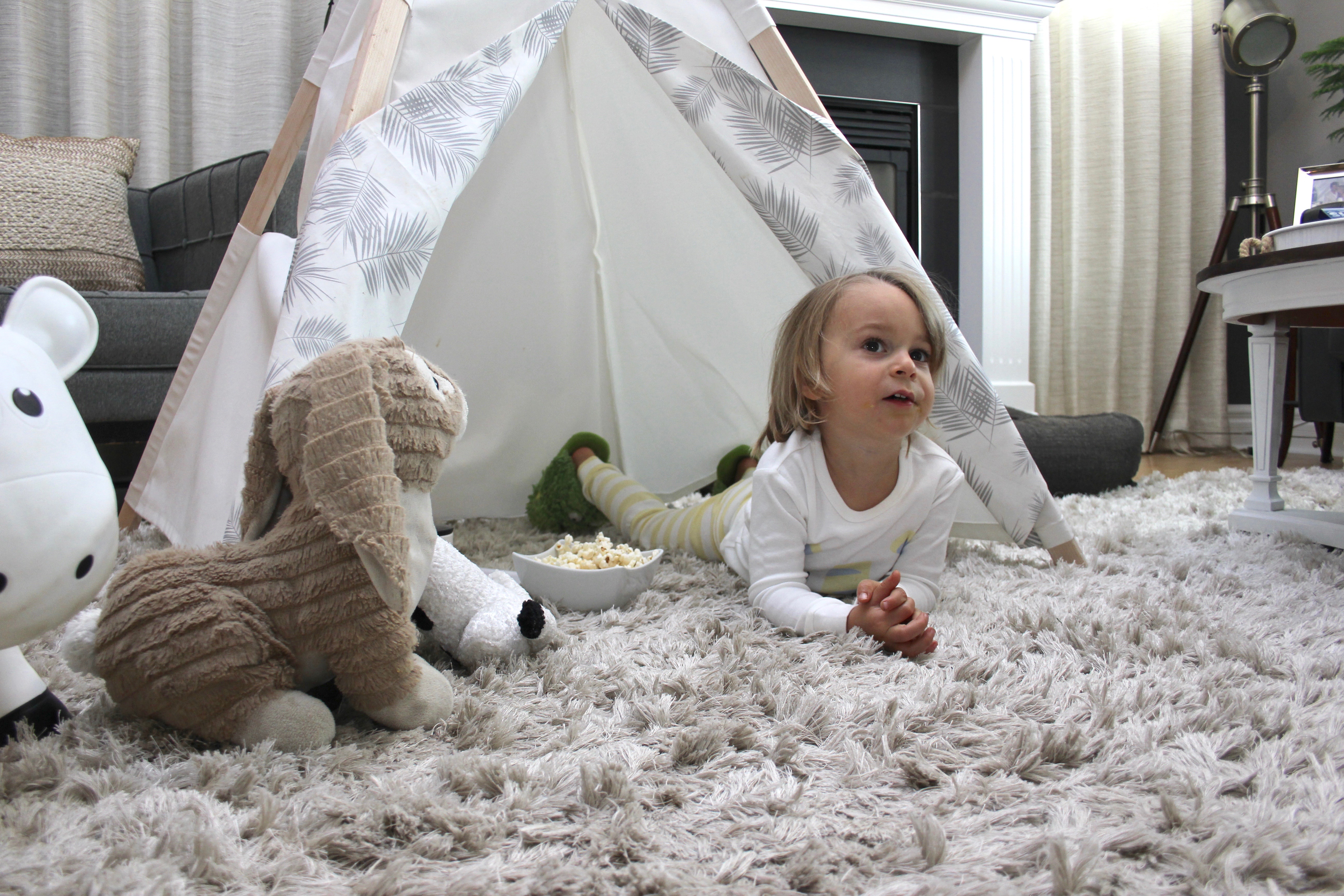 More Places We Shop

Adorable Toddler Boy Pajamas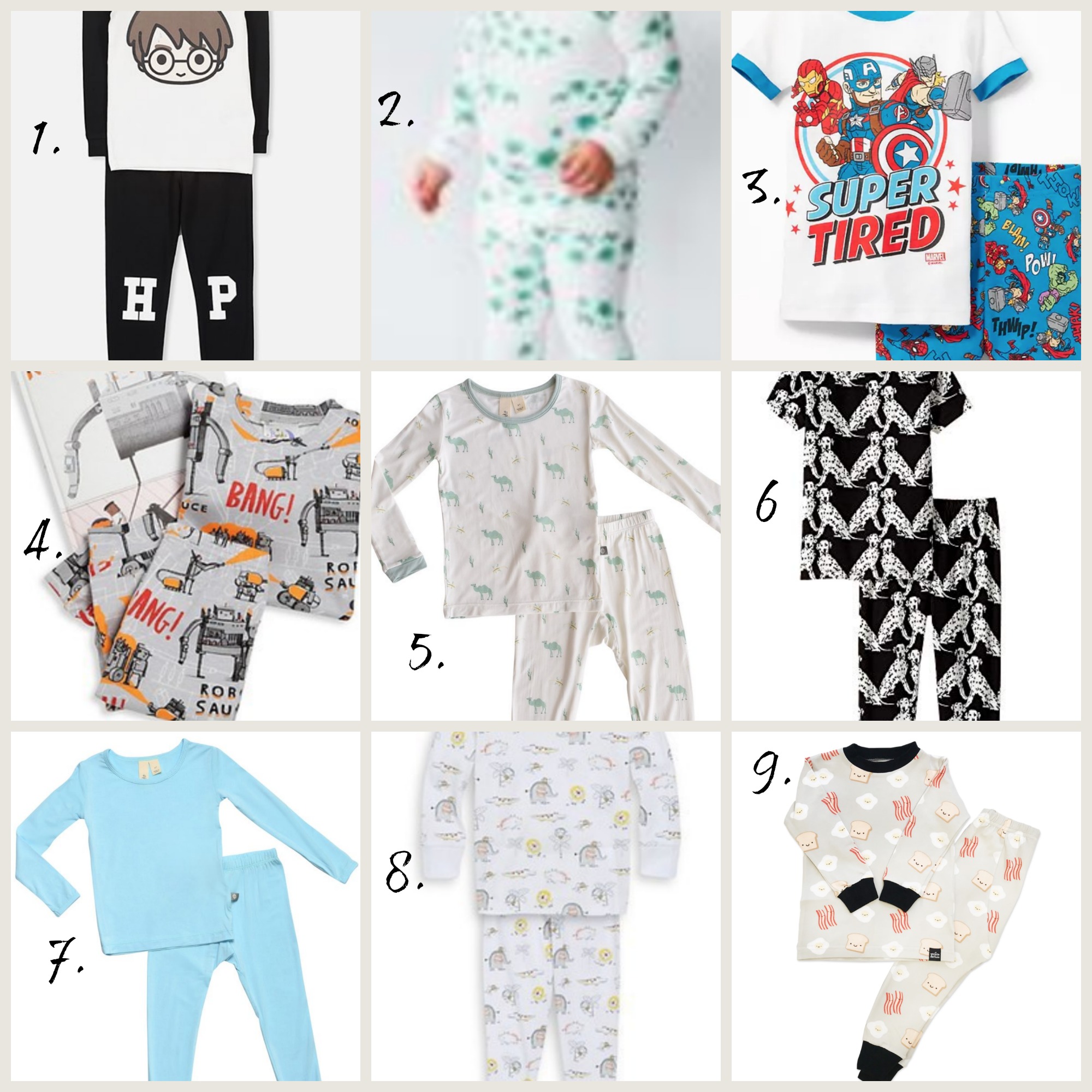 1. Harry Potter Sleep Set | 2. Organic Bamboo Turtle PJs  | 3. Super Tired Short Set | 4. Robosauce with Book Set  5. All Natural Bamboo Desert Two-Piece | 6. 101 Dalmatians | 7. All Natural Bamboo Blue Two-Piece  | 8. Jungle Jamboree Set | 9. Breakfast Pajama Set
Pin this to your KID STYLE and FAVOURITE KID STUFF Boards and don't forget to follow me on Pinterest! 

Other Posts You'll Love:
Quality Family Time: Introducing Movie Nights
How To Throw An Awesome Truck Birthday Party
Five Fun + Simple Outdoor Adventures For Toddlers
xx