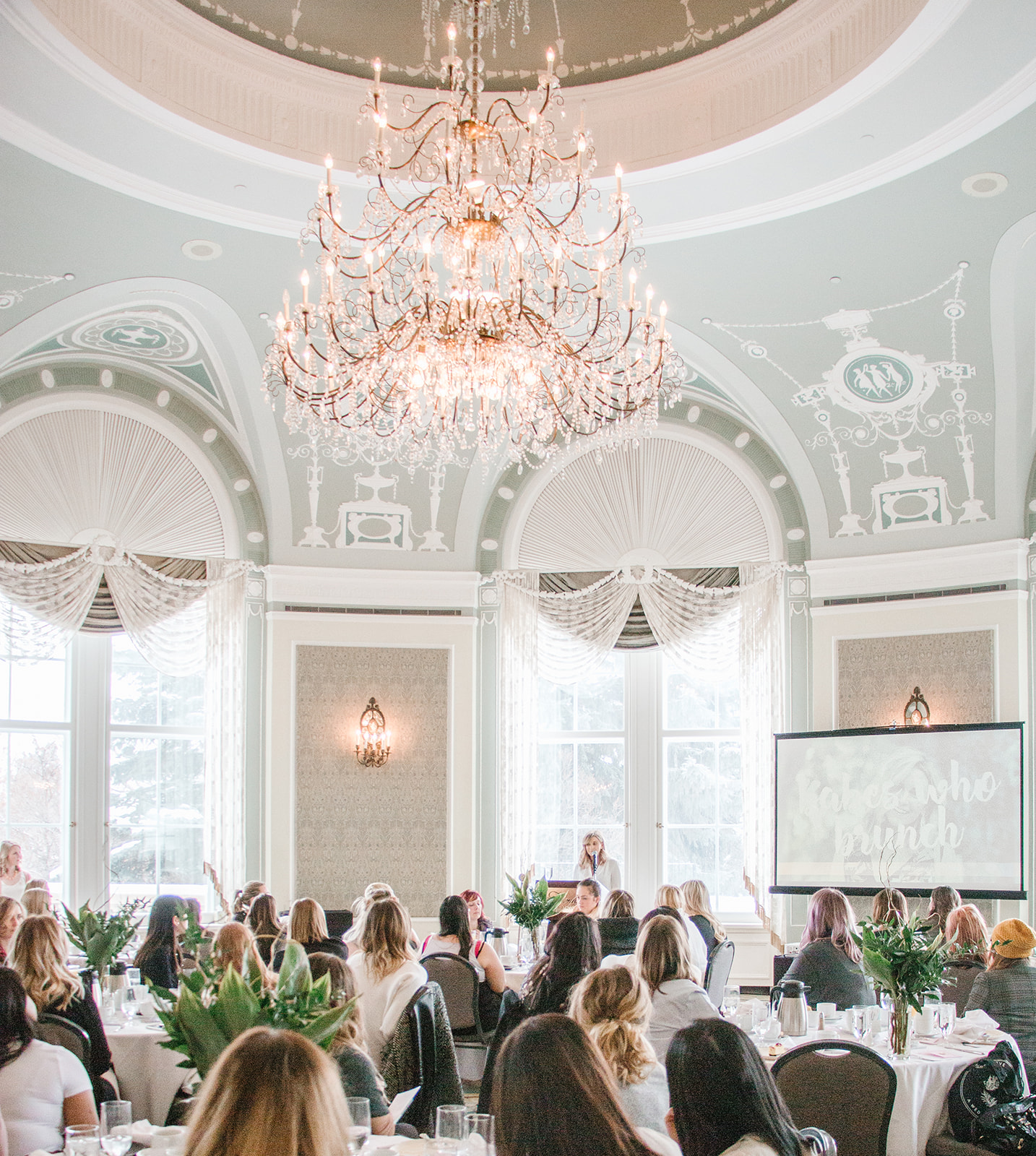 There's a shift happening in our world with women. More than ever before, females are speaking their minds, telling their stories, and supporting one another. The power of the Me Too Movement and Times Up has been a huge contributing factor, along with national discussions on gender equality, and cities placing more of a focus on the quality of life of women, etc.
Moments where women huddle around the coffee machine at work, talking trash about a female co-worker, seem less frequent. Competition instead of helping each other out is so ten years ago, and getting ahead at any cost is no longer socially acceptable. I'm not saying these things don't happen anymore, but they seem to be less frequent. We've realized our secret weapon – "When women support each other, incredible things happen." Ladies, we're better together!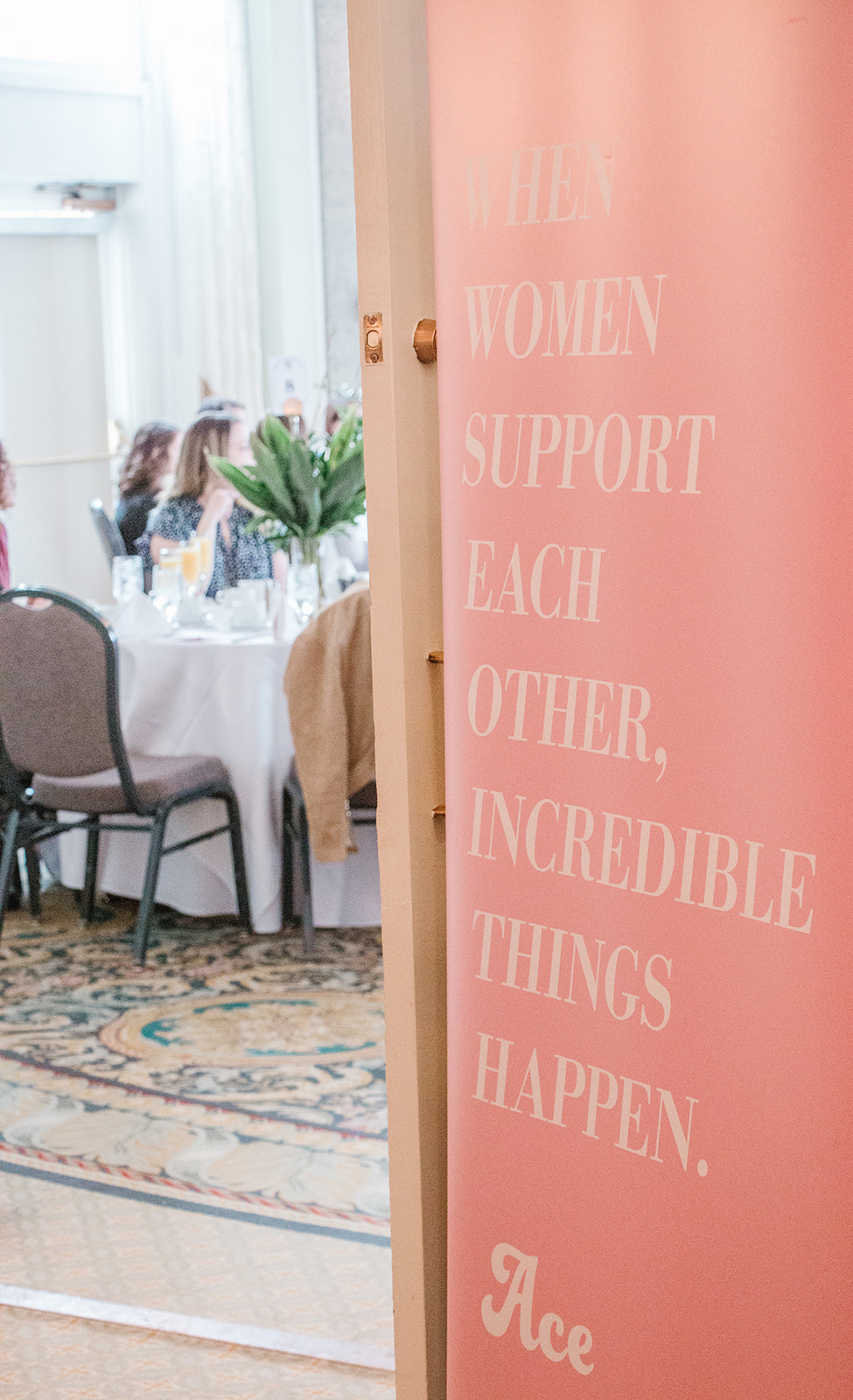 On the eve of International Women's Day, it's a time to reflect. I see women supporting women everywhere! These days, female blogger and content creators are more likely to cheer each other on and share each other's work, local lady boutique owners are the first to congratulate the competition down the road for a business win, and in general, women from different industries are coming together to collaborate and help promote one another.
This shift made me even more excited to speak at The Ace Class' February Babes Who Brunch event. It was pretty cool to have a chance to be in a room with 82 go-getter women, all wanting to learn from one another. I jumped at the chance!
What is Ace?
The number one goal of ACE is to create a world where women can thrive together. Sign me up! Ace stands for Activate, Cultivate, Empower (read more on the mission here). They do this by offering memberships, online courses, a podcast, conferences, and other events to women across Canada. ACE currently operates in Edmonton, Calgary, Saskatoon, Toronto, Vancouver, and Winnipeg.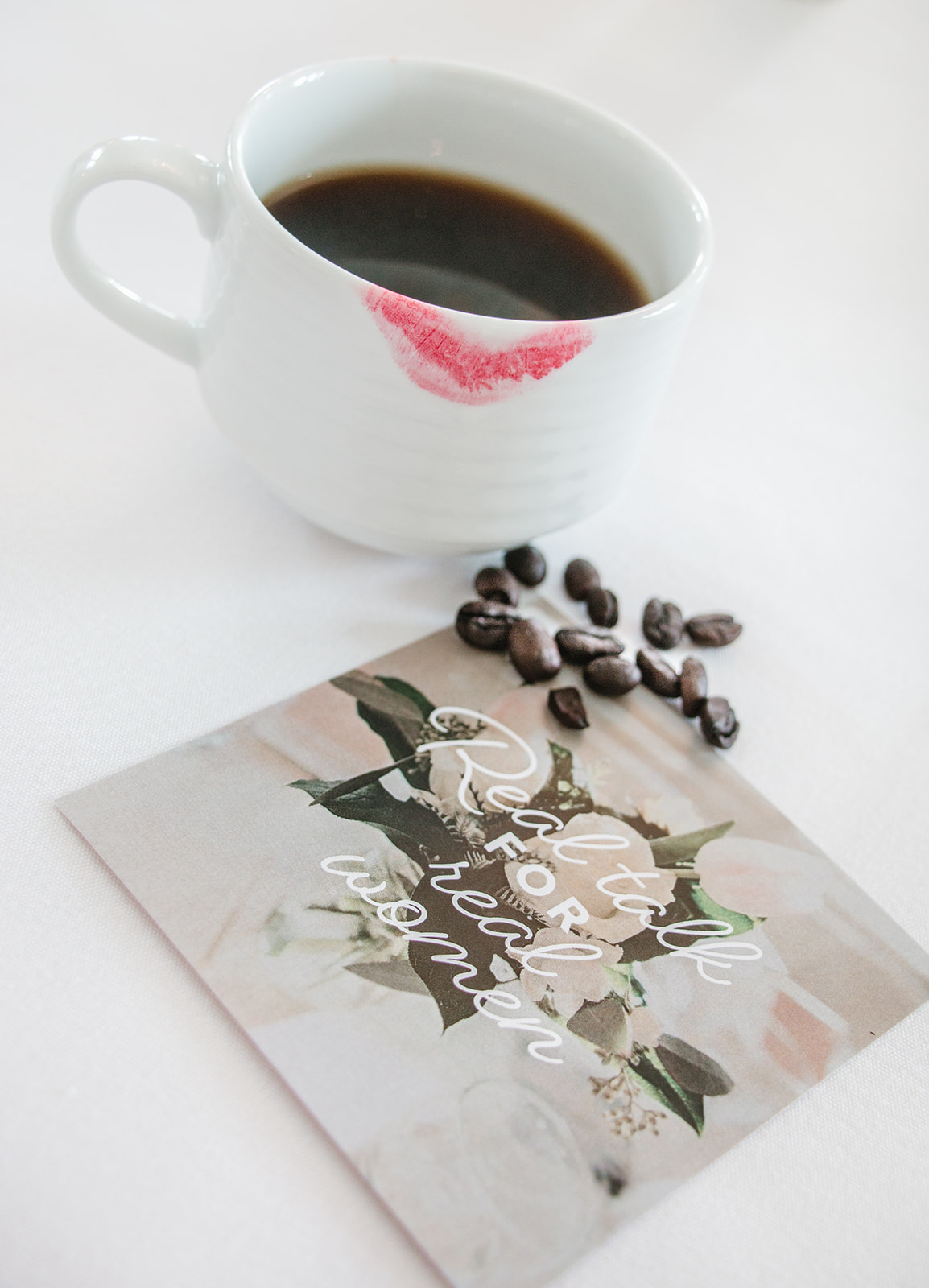 Babes Who Brunch
Ace puts on once-a-month Babes Who Brunch events held simultaneously across all host cities (how cool is that?!). This isn't your average networking event (thank goodness for that). Everyone in the room keeps it real, and is pretty laid back in their approach to getting to know each other. You feel as though you're out for brunch with girlfriends! Your ticket includes a two-course brunch, coffee, swag bag, and the keynote speaker. The Babes Who Brunch I spoke at was held in the Fairmont Hotel Macdonald's stunning Empire Ballroom. We dined on buttermilk waffle bennys with confit duck, brown butter hollandaise, free range eggs and arugula while cheersing mimosas and swapping stories of our passions. It was fun to get a little fancy before noon on a Saturday!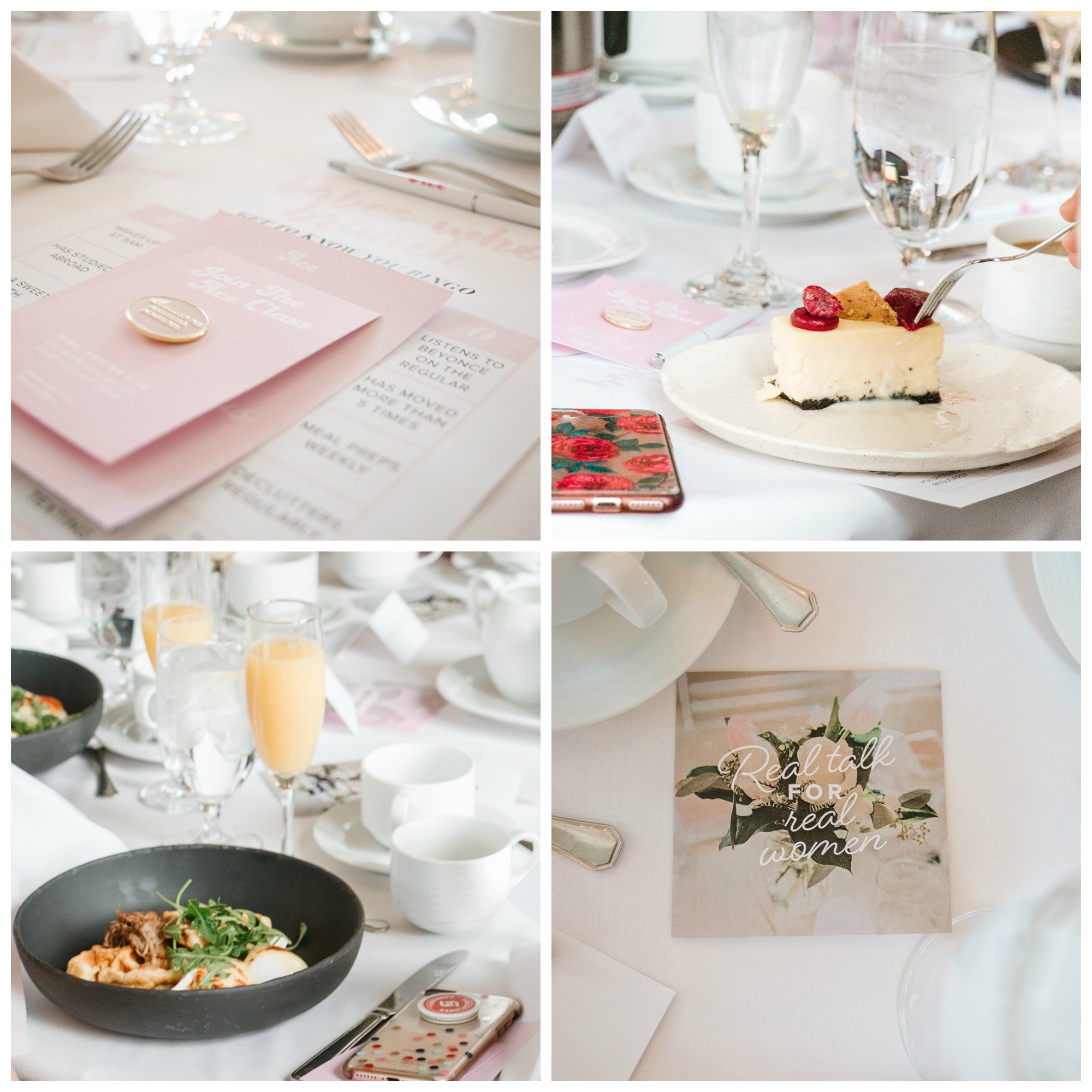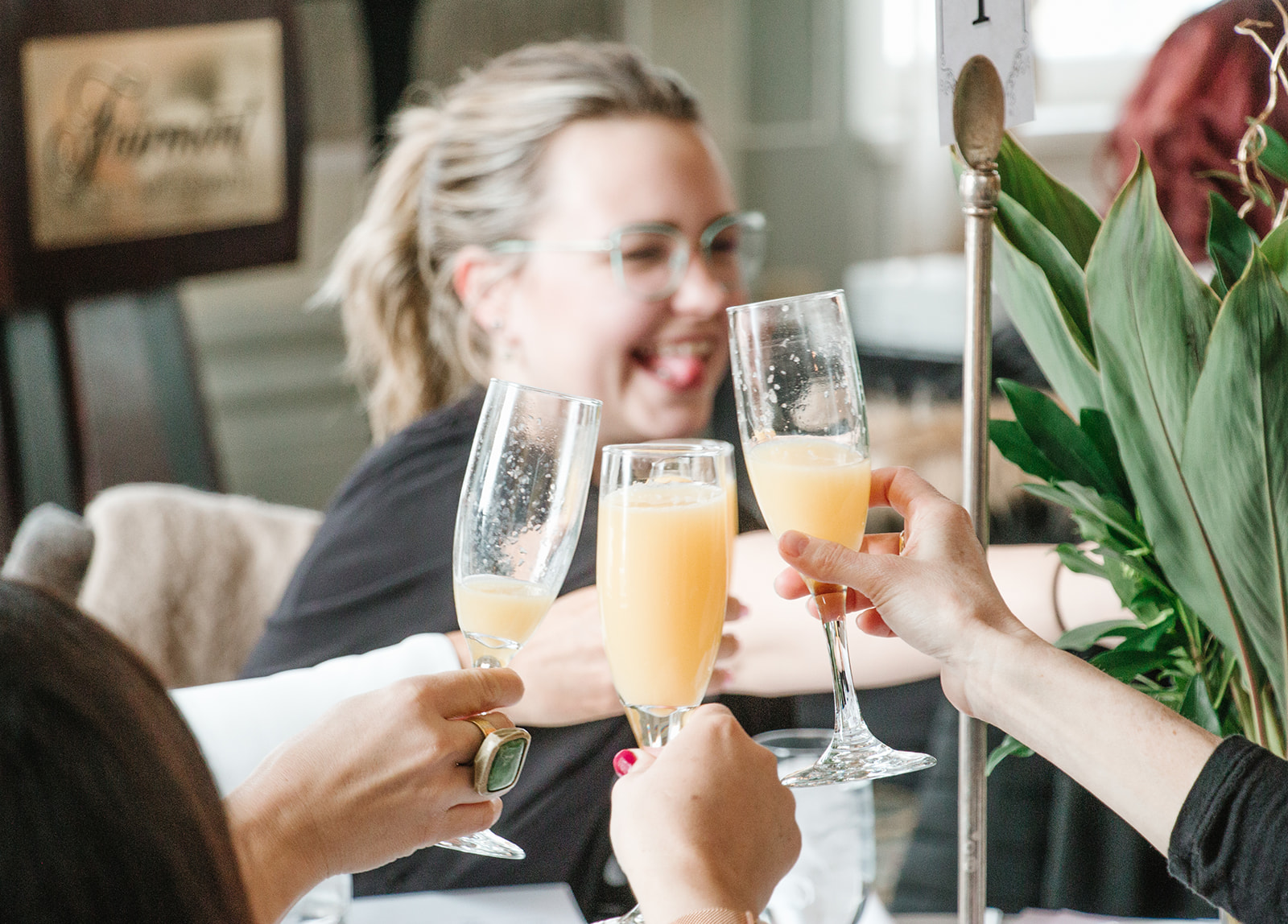 Kassandra Harvey (@tallwhitelatte on Insta) runs the Edmonton chapter (although she just announced she's moving on. Her replacement hasn't been announced quite yet). Kassie is an incredibly kind, super-motivated local woman-about-town. Get to know her here!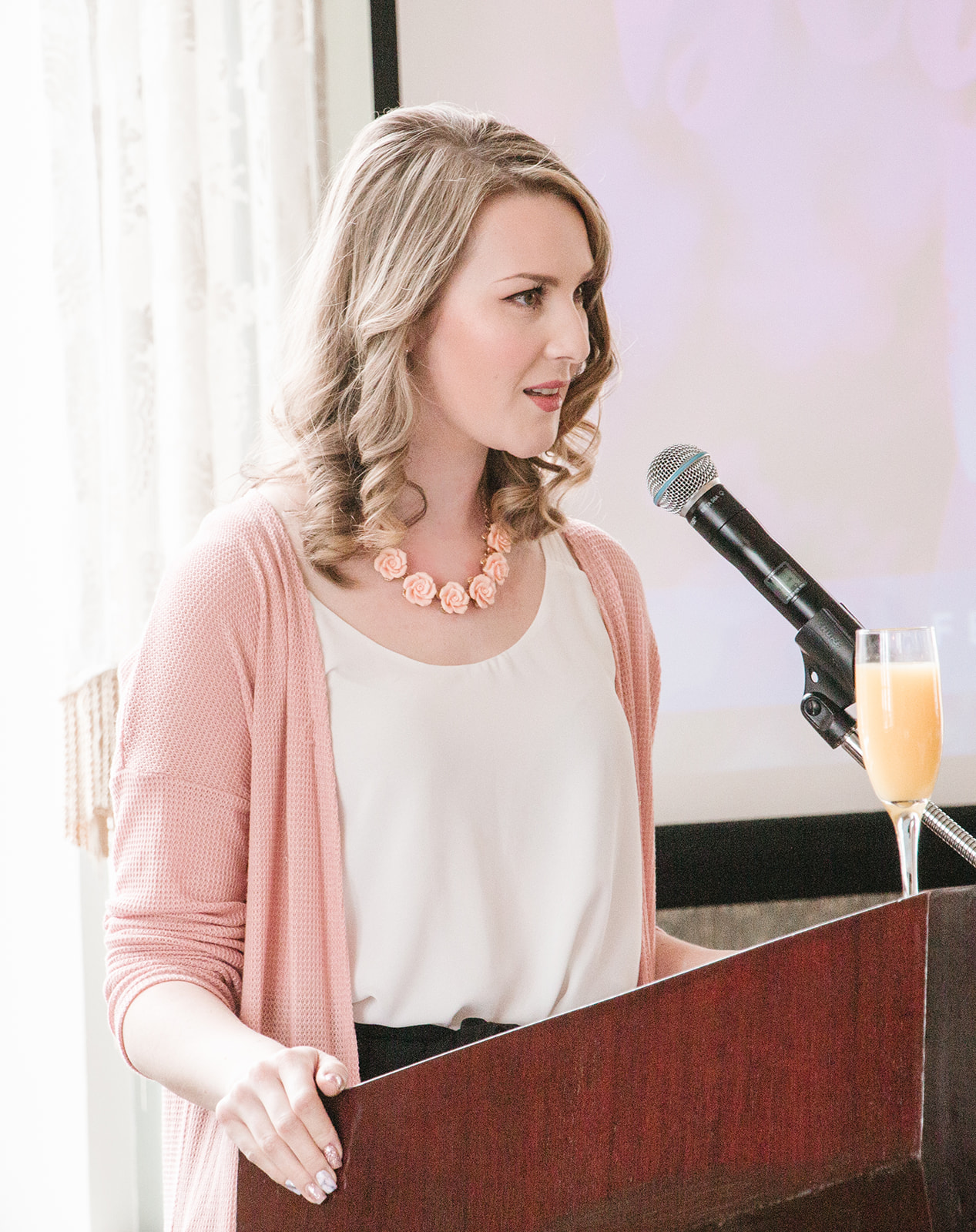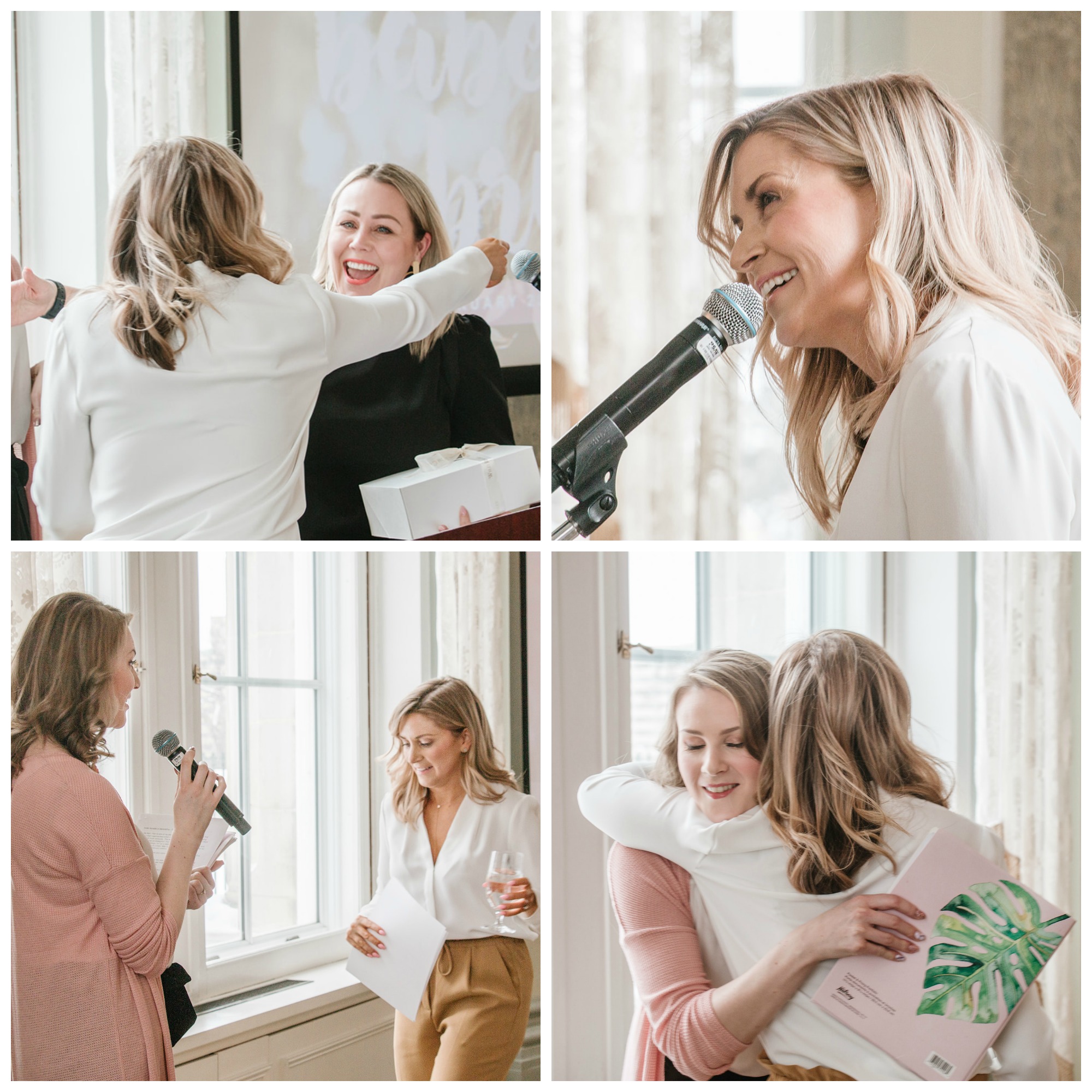 Leading up to the event, I had a phone meeting with Kassie, and asked what exactly she was hoping from me as a keynote. She told me every speaker shares what brought them to where they are today, what they've learned along the way, and what makes them the best they can be. That's what you can expect from future speakers when you attend. I also shared a few of my tried, tested, and true mompreneur tips which you can find right here!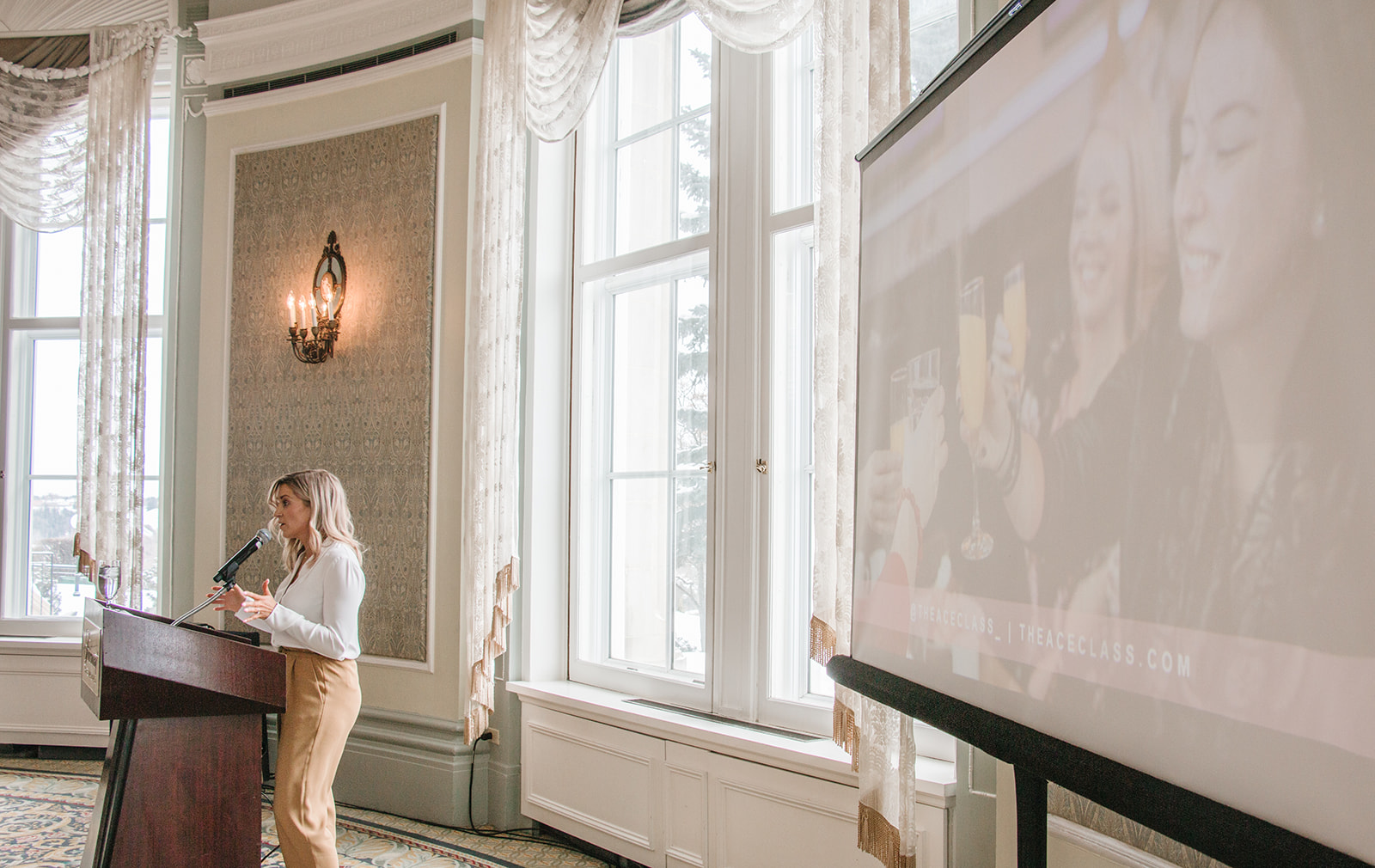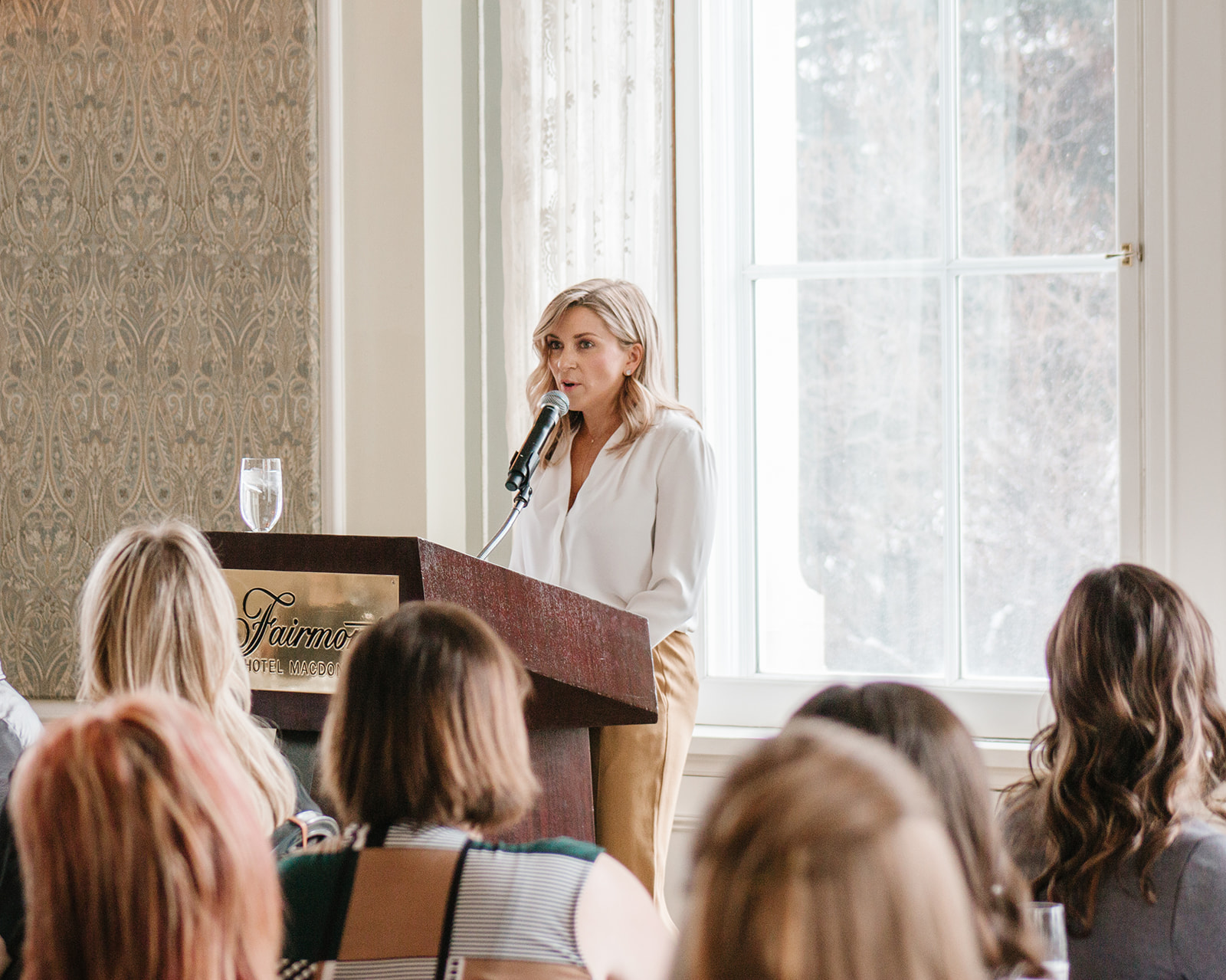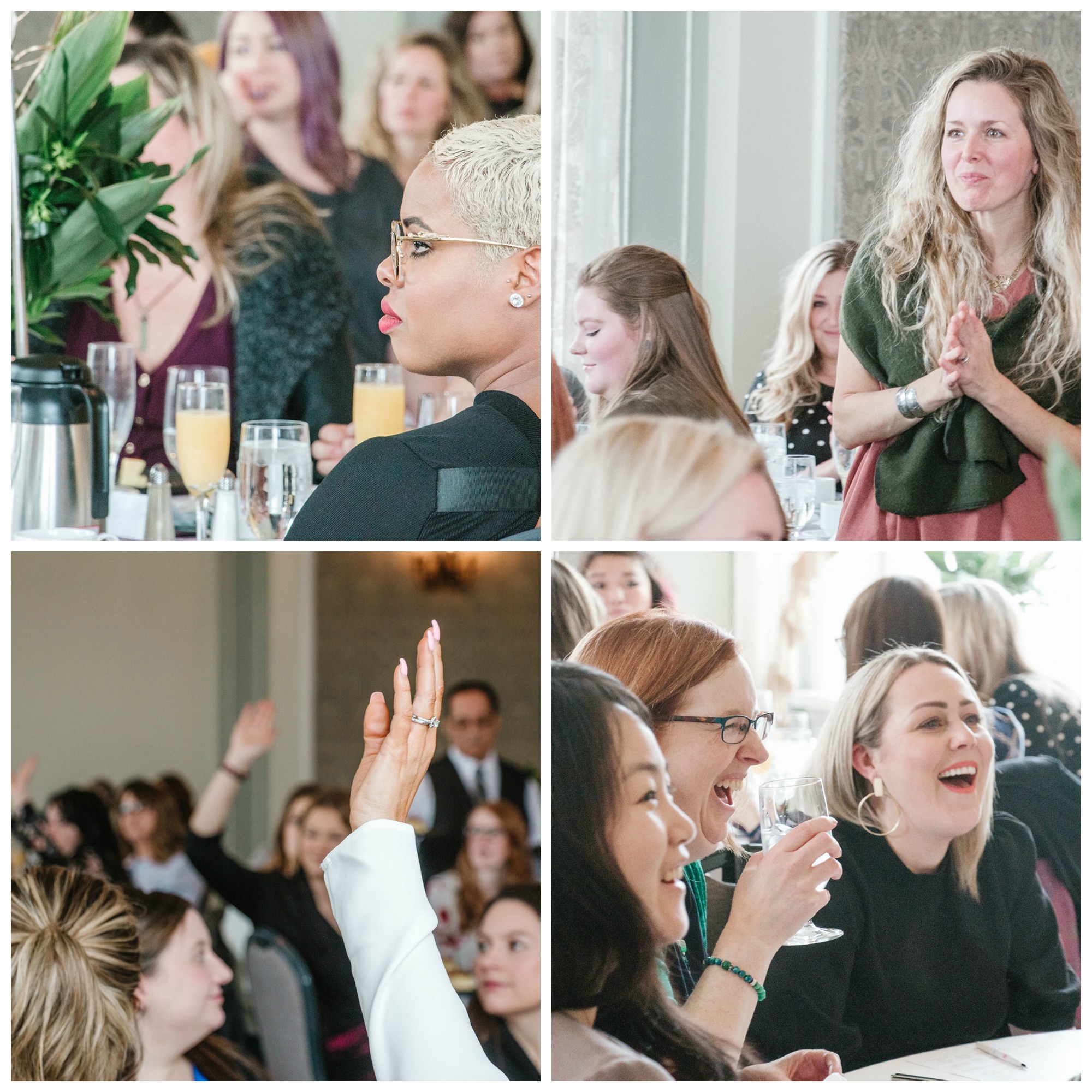 Who Should Attend Babes Who Brunch?
Stay-at-home moms, business owners, 9-5 er's, those relaunching their career – anyone! This event is a fit for any curious, motivated, passionate woman. The keynote speakers all have different journeys from different lines of work. Perhaps you're hoping to connect with someone in a specific industry, and that's great, but don't rule out learning from others that you may not have initially thought you could have. I truly believe we can all elevate one another by sharing our ideas and experiences.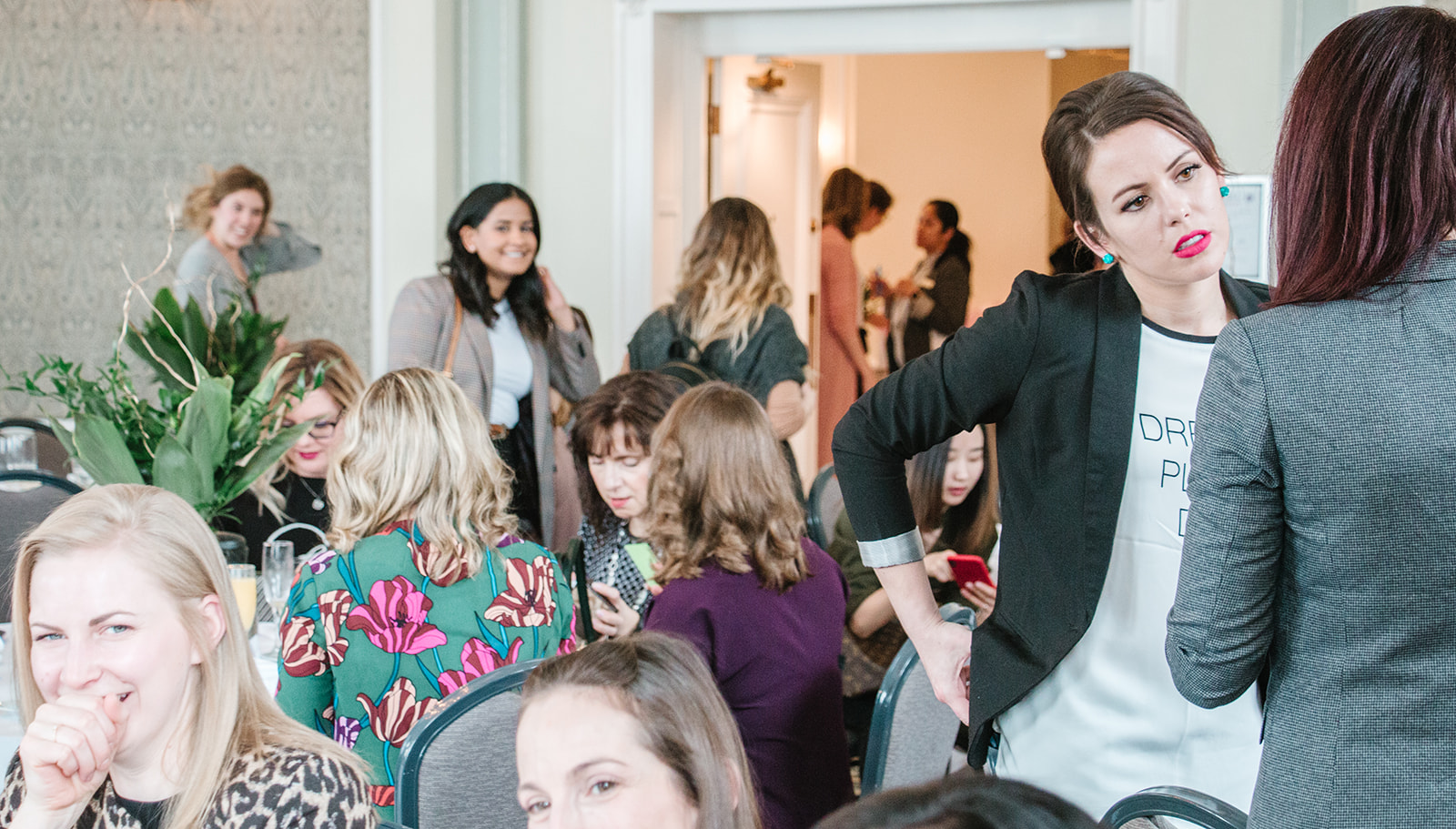 All photos: Ash Marie Photography
The next Babes Who Brunch event is next Saturday, March 16 featuring Lipstick Empire Laser Spa Owner and Operator, Justine Martinson. Get tickets here!
Know of any other events focused on women supporting women? Fill me in! 
xx