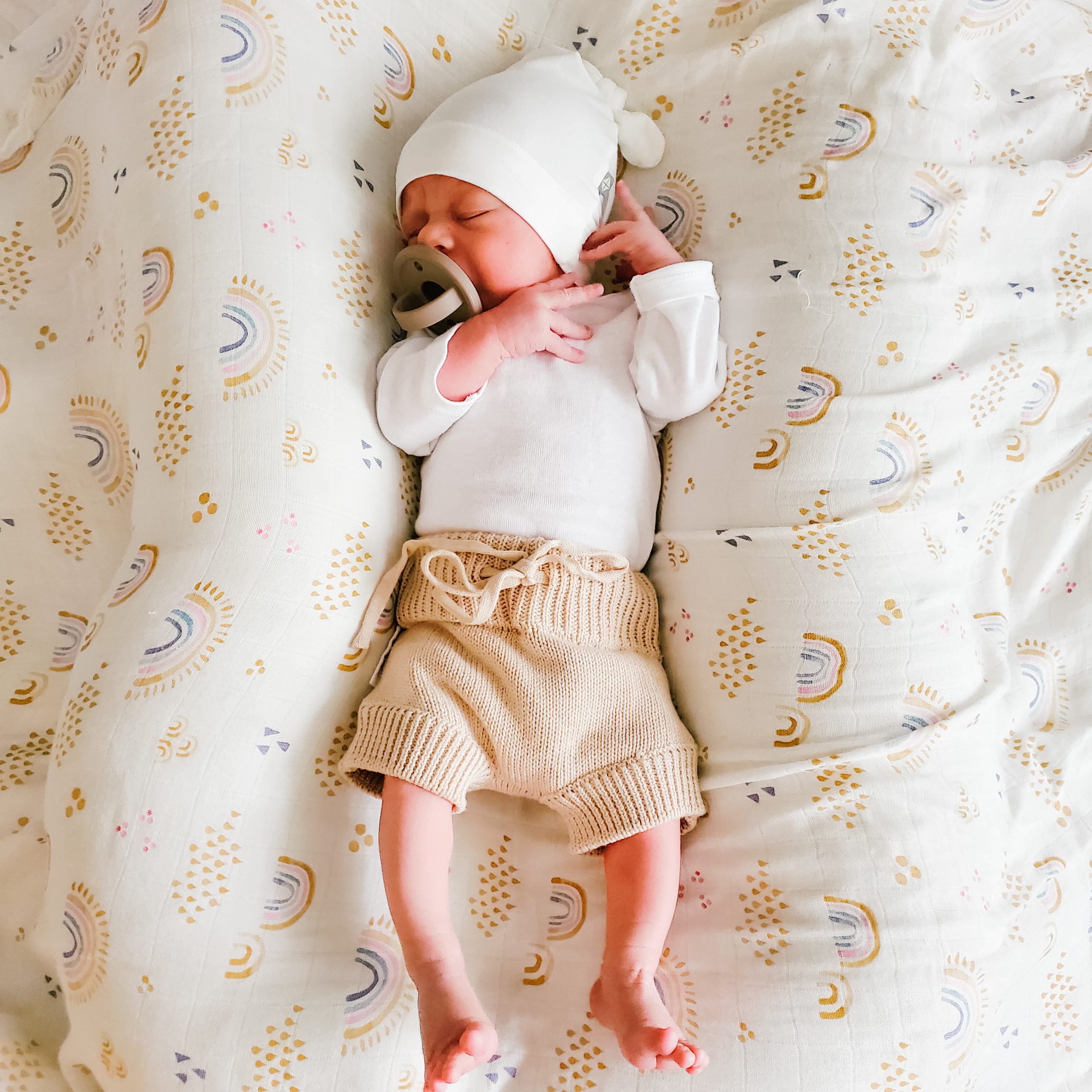 Hello! It's so nice to connect with you on here again! I cannot believe it's been almost two weeks since our sweet Noah arrived. If you missed our baby announcement – you can check it out here. 
In celebration of Noah's arrival, I've teamed up with three of my favourite Canadian-based shops for an Instagram Baby Shower! Watch for three separate giveaways from today (Wednesday, June 15) until Friday, June 17, 2022 over on my Instagram feed.
We're kicking things off today with a $250 online gift card to Nest in the City which carries the most beautiful mama and baby stuff! You'll find my favourites from the shop below but be sure to tour their whole site because it's all amazing!
I'm certain it doesn't get much cuter than these knit bloomers and matching tee. Shop here.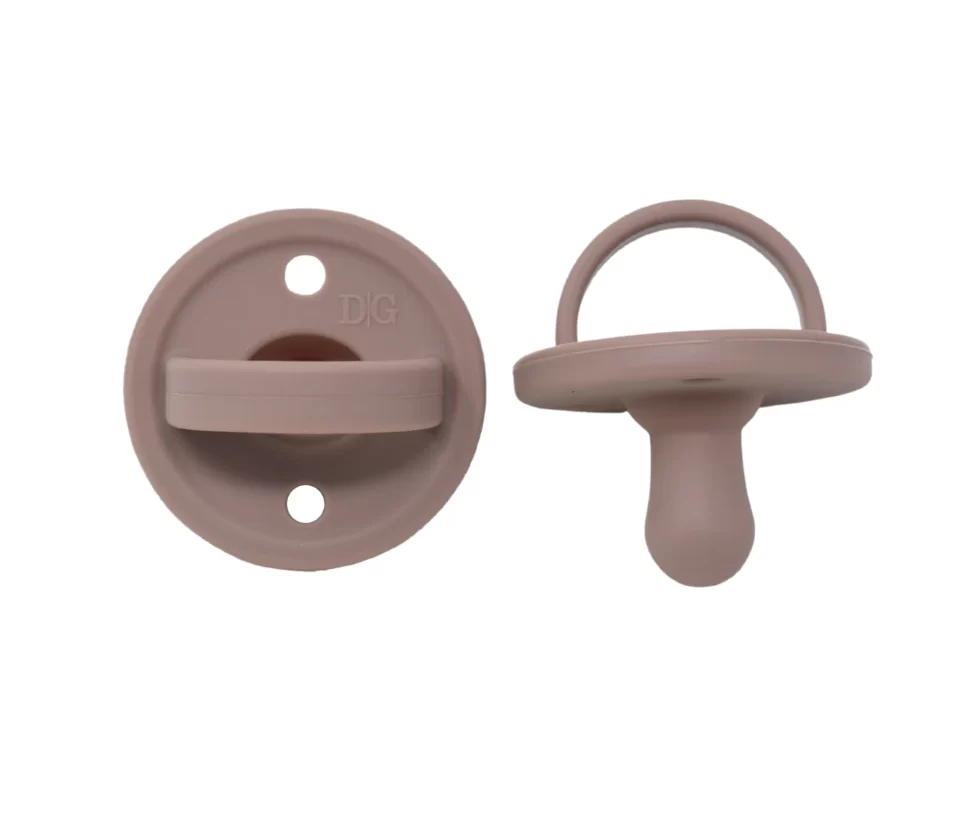 These soothers are such great colours and (so far) the only ones our sweet Noah will take. Shop here.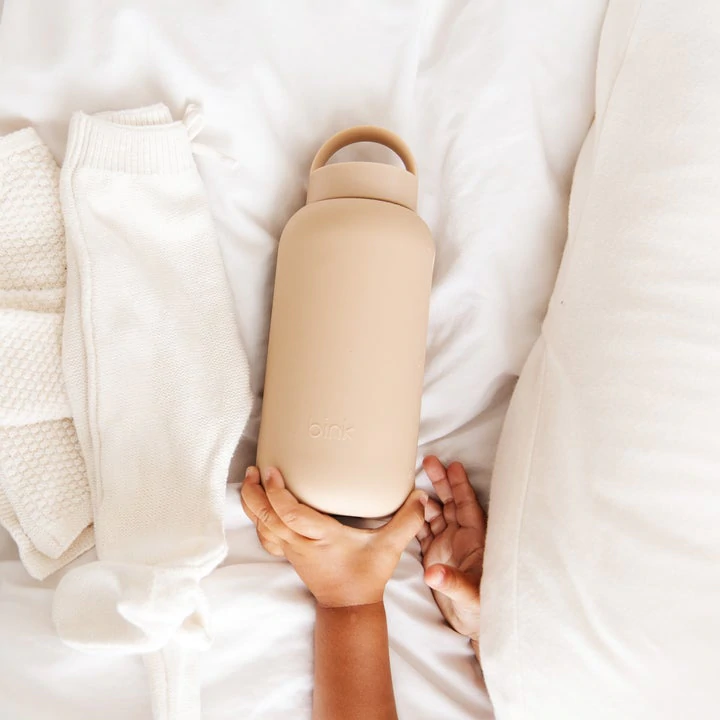 This Mama Bottle was a staple during my pregnancy and now in postpartum (nursing makes ya extra thirsty!). It has a gauge on the side to remind you how much you should be drinking. Shop The Mama Bottle here. 
These stackable neutral-coloured mini crates are an adorable addition to your babe's closet. I'm using ours for the teeny tiny baby socks and booties. Shop them here.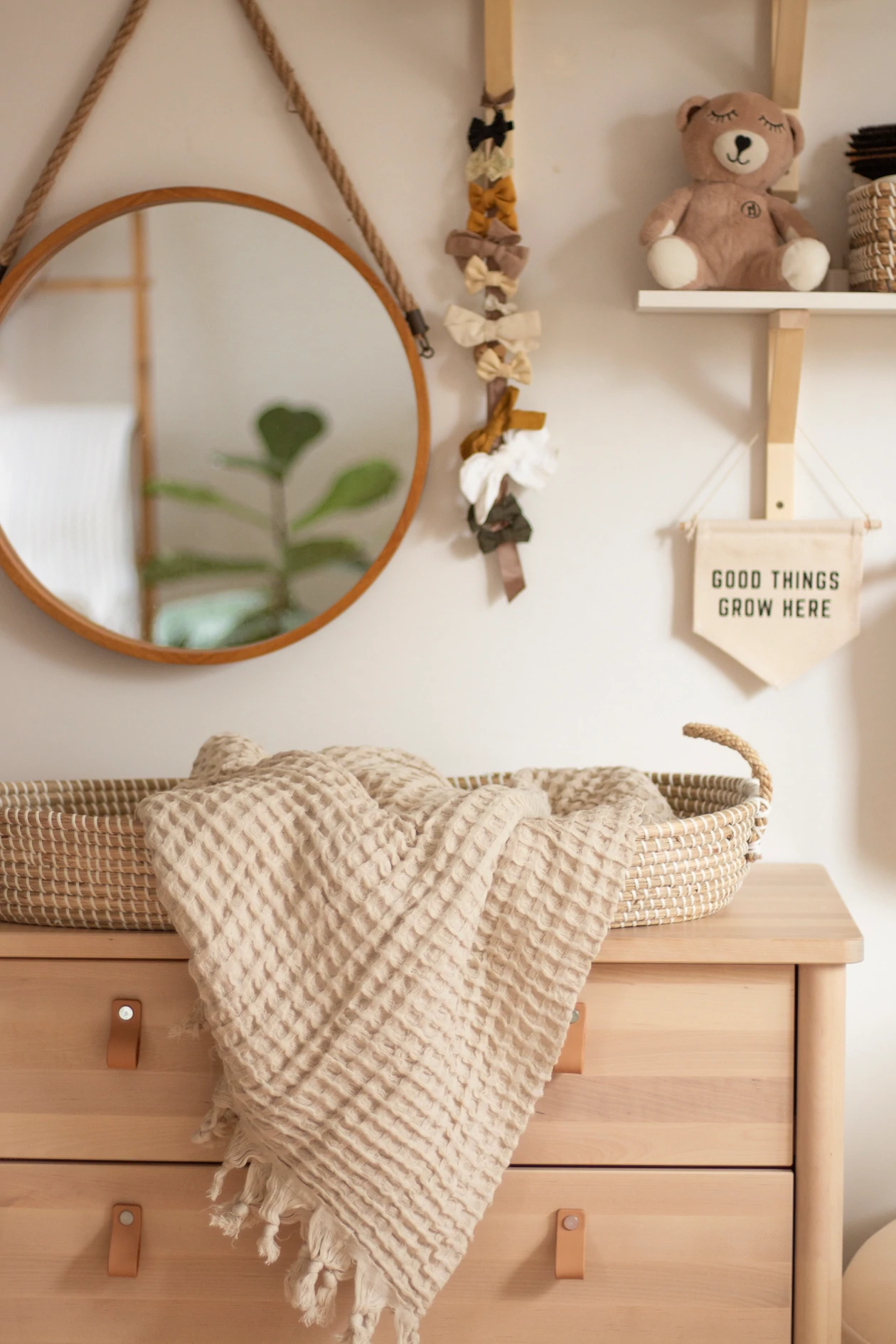 This gorgeous waffle blanket is the most amazing quality. I have a pink one in our room and plan on getting this cream one for Noah's nursery. A great gift idea too! Shop here.
Head on over to my Instagram feed to enter to win a $250 Nest in the City online gift card giveaway!
Thank you to Nest in the City for partnering on this post. As always, thoughts and opinions are all mine!
xx