Hands-down the best Canadian outerwear for kids! Great quality, stylish, and snuggly warm.
Read up on this amazing brand, and use my discount code to shop!
Best Canadian Outerwear For Kids
The desire to keep our little guy snuggly warm in the cold comes from the deepest depths of my soul. I mean… I'm being a bit dramatic, but I know you can relate. When our little ones are sick, we do everything we can to take the aches away. When they're sad, it's heart-crushing. When they're cold, we want to wrap them up and snuggle them forever!
I was so happy to discover Deux Par Deux, a kids line out of Montreal. Their outerwear handles the job of keeping kids snuggly warm (in addition to our cuddles, of course). As far as quality goes, the coats look and feel like they're $500, but they're actually just a fraction of that.

Winter Bomber Puffer Jacket | Jeans | Shoes | Hat
Use the code INSTAKARISKEL10 for 10% off your order (site-wide) AND free shipping!
Jacket Details
In addition to the Black Winter Bomber Puffer Jacket, we also picked up the metallic rainbow version, which is bursting with personality and fun! (I scored it in the girl's section of the website. We often pop over to 'the other side' to find bright and colourful pieces for our son.)
Both jackets have a poly shell with polar fleece lining, a detachable faux fur hood, faux down filling, water-repellent finish, and cool trim and accents. Wyatt is wearing a size four and he's four (so, true to size).
Wyatt's Tee
Bless the person who designed these reversible sequined shirts! If you're not familiar, the logos are made of sequins, and when you rub your hand in one direction the logo changes to something entirely different! Wyatt's Batman/Superman tee is sold out, but H&M has tons of cool options, including this one. This shirt kept Wyatt occupied for 20 minutes while we were out for dinner the other night. Perfect!
My Outfit
I invested in this jacket seven years ago, and it's still in great shape. As far as long black puffers go – I love this one and this one. My jeans are a high-waisted straight leg Old Navy special. Shop my snake-inspired boots here.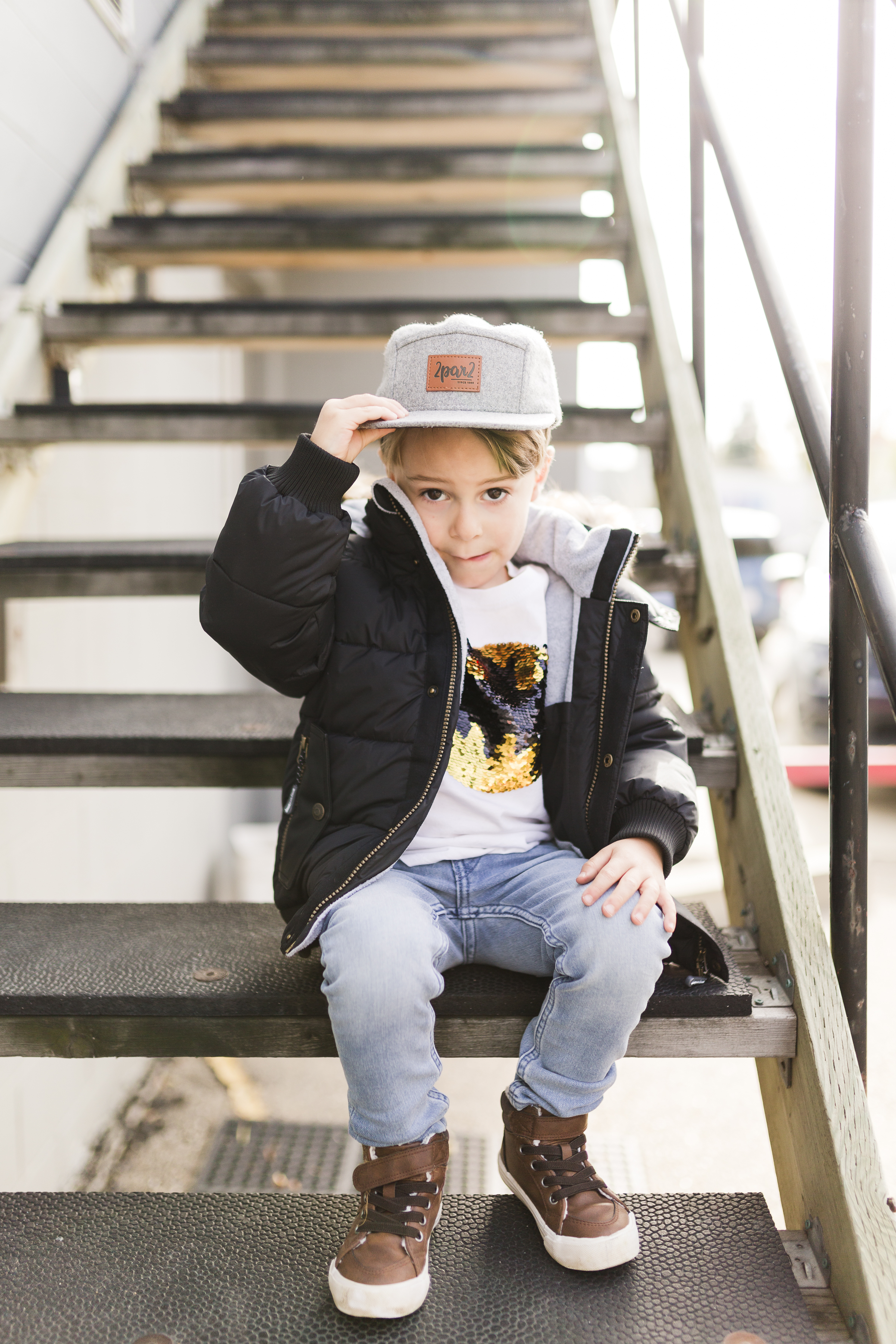 photos: Dallas Curow Photography
Pin this to your Toddler Style and Awesome Canadian Brands boards and follow me on Pinterest here!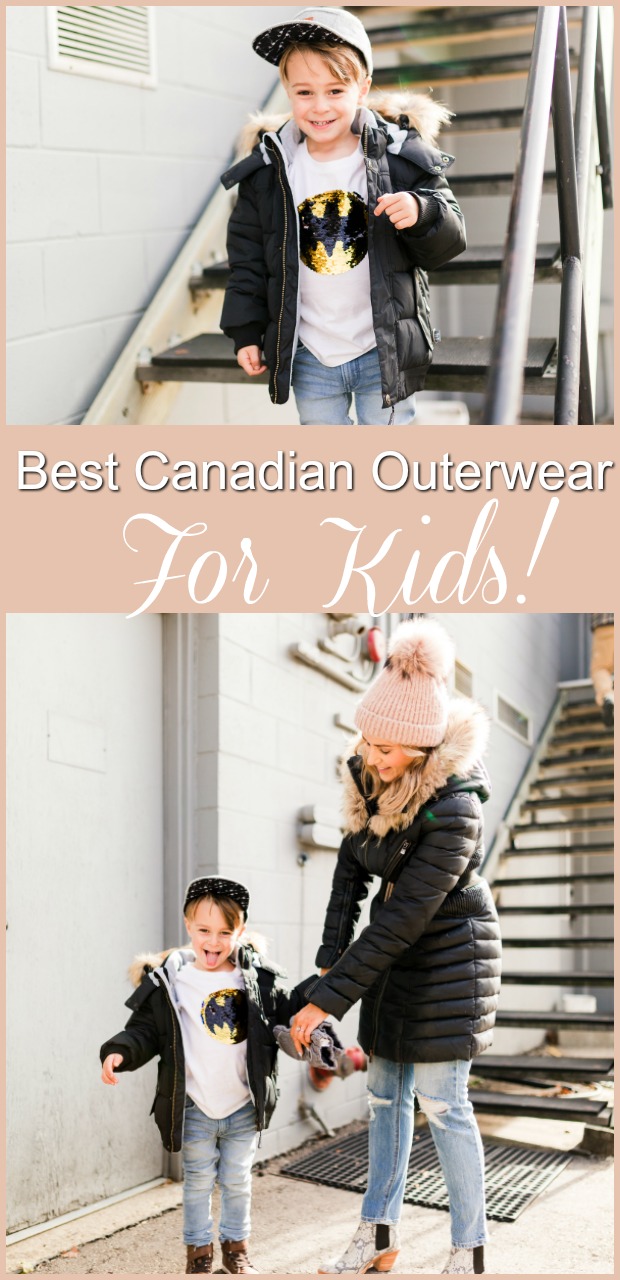 Other Posts You'll Love:
Why Stay-At-Home Parents Need Daycare Too
xx