Stylish, stands up in deep cold, and all from Canadian shops: here's some of the best winter gear for kids!
Plus a few discount codes to shop!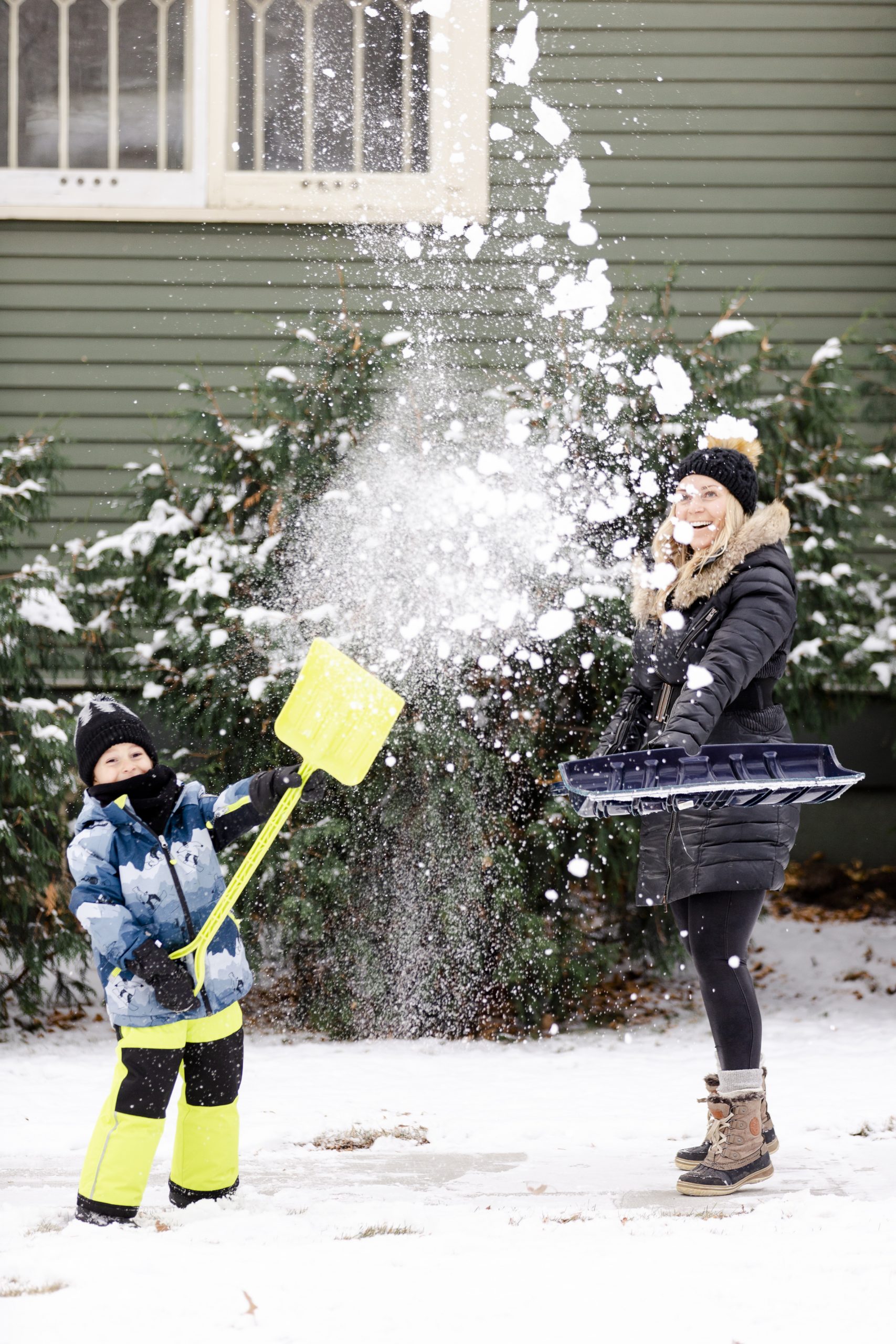 If I could place an order for the perfect winter weather, it would be exactly what we've seen this past week. A massive dump of nice, big, fluffy snow capping every inch of the city – with mild temperatures to boot! Truly perfect in my mind.
Our little guy Wyatt is obsessed with shovelling, so we spent quite a bit of time outside doing exactly that! He rocked his new snowsuit from Deux par Deux which, if you've followed me for a while, you know how much we adore this Canadian company. They make the best quality snowsuits for kids that aren't astronomically priced. In this post, I'm sharing links to shop Wyatt's snowsuit, as well as our picks for winter boots, layers, and mittens.
Wyatt's Snowsuit
Wyatt had his first snowboard lesson last winter, and absolutely loved it! So, the decision for this year's jacket print of choice was easy. This set comes with the coolest lime coloured snow pants and matching neckwarmer. The snowsuit is insulated for warmth in temps down to -30 °C (or -22 °F), and features a poly shell with TEFLON coating for water, dirt, and stain resistance. The jacket has a detachable hood with removable faux fur trim and a polar fleece lining.
Use the code INSTAKARISKEL10 for 10% off your order (site-wide) AND free shipping!
Boots
Shout-out to two local shops where we live in Edmonton who have the best (and coolest selection) of winter footwear for kids. Both have online shops for those of you who are out-of-towners.
Head Shoulders Knees and Toes has an impressive selection of top-quality boots for kids. Use the code 'Supersale' for 20% off! Shop here.
Lil' Rascalz
These guys always bring in unexpected stylish options, like these Chamonix Boots. Shop here.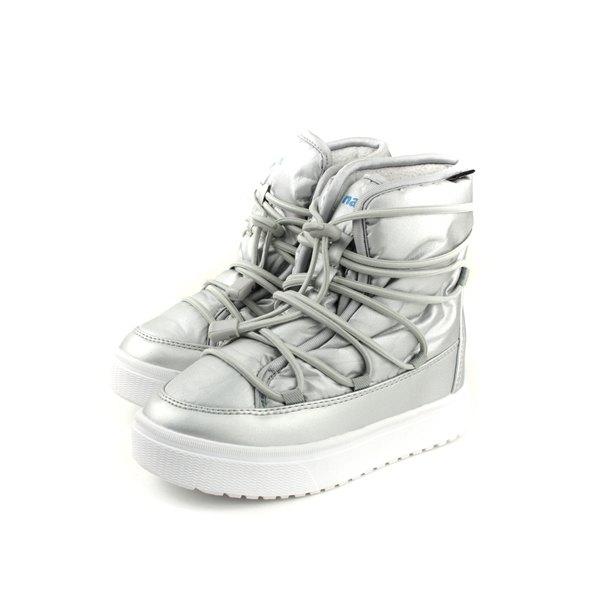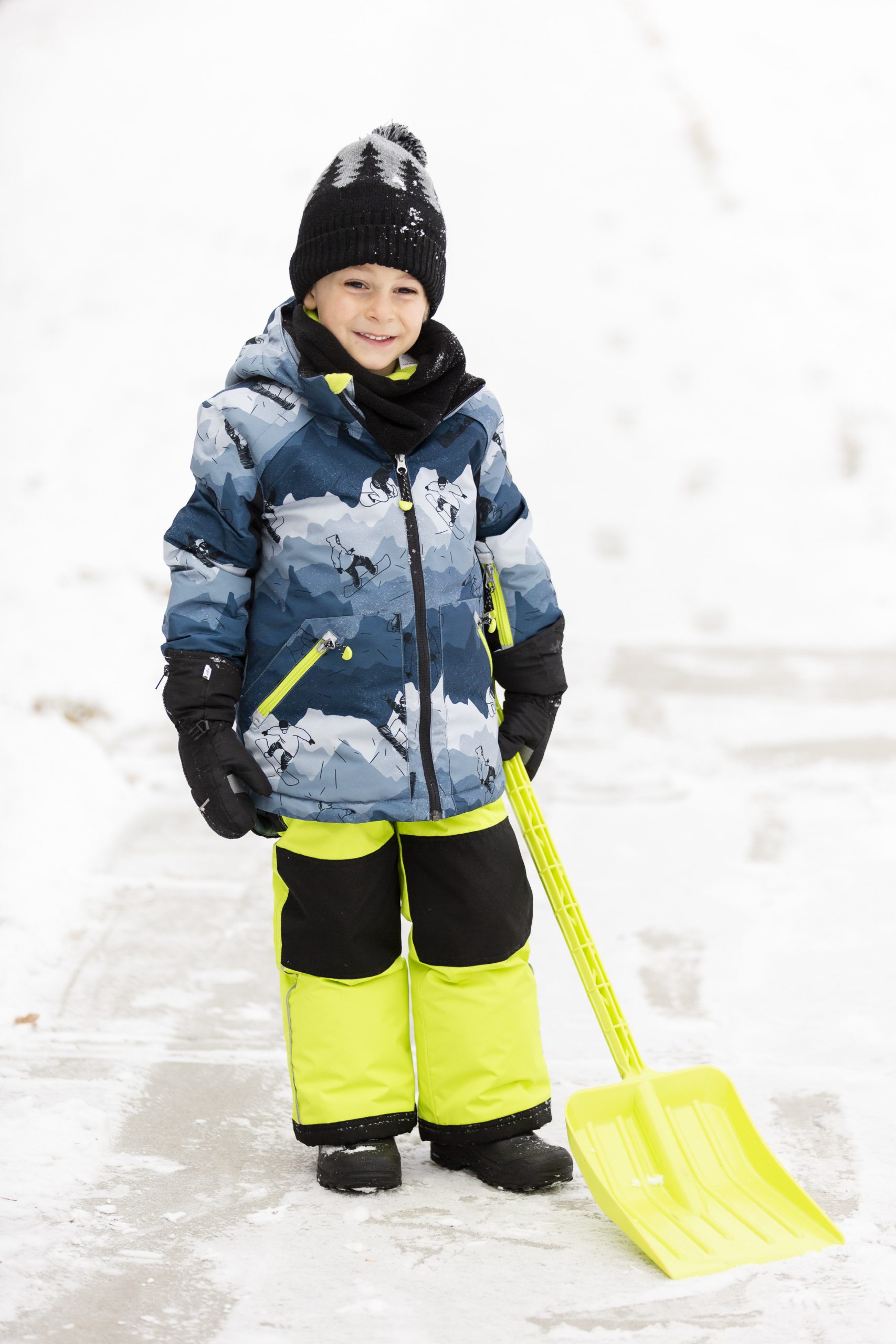 Underlayers
Wyatt is in hockey and snowboarding lessons again this season, so we wanted to invest in really great underlayers for his gear and snowsuit. Simply Merino is a Canadian company that has been recommended to me by a few people. I love what they stand for (read all about that here). Base layer offerings come in a bunch of neutral colours and are 100% Merino wool. Shop here.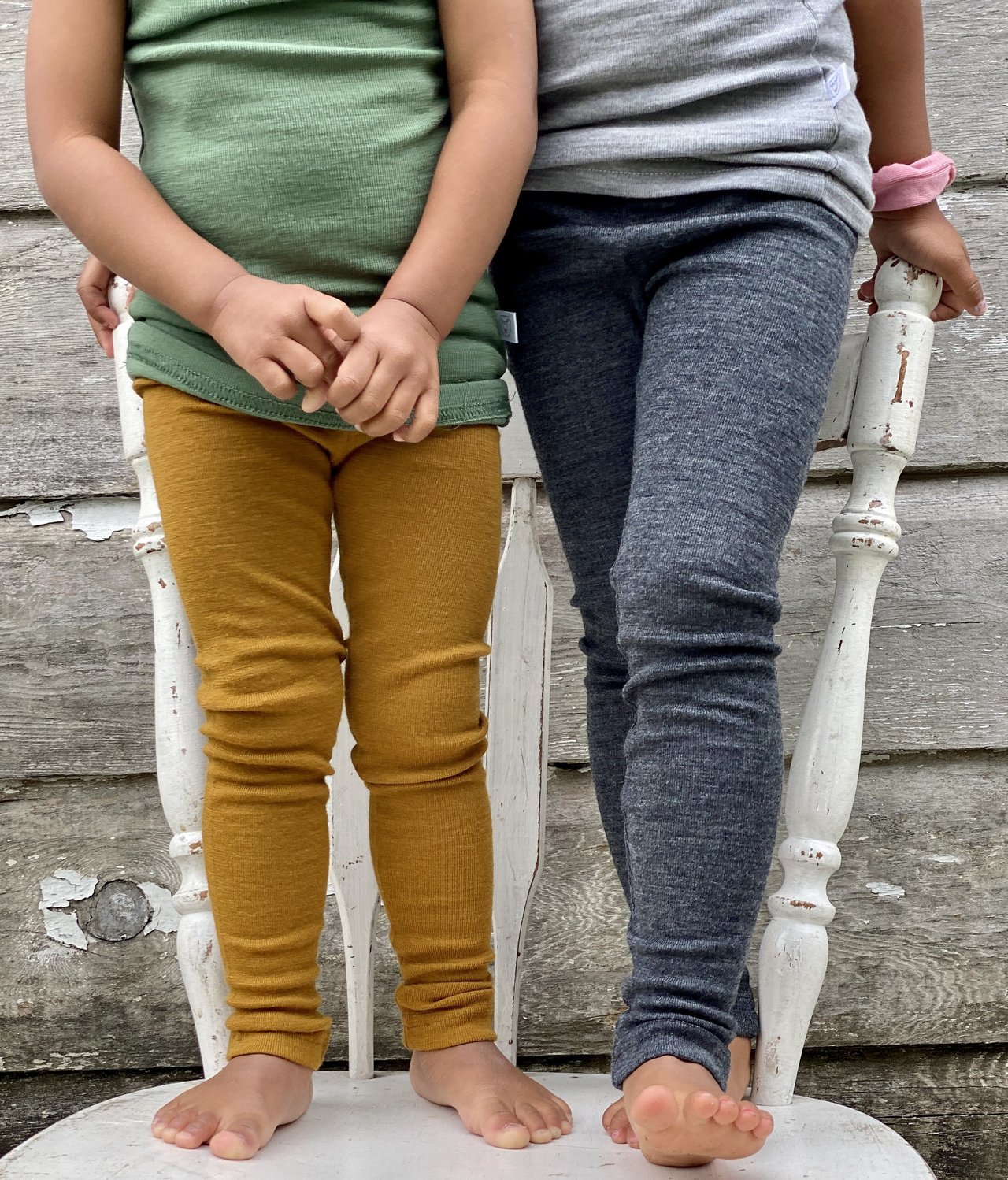 Mitts
We've always loved Kombi's mitts for kids. This Canadian company has the cutest styles, and offers a full-zip option making it super easy for kids to get their mitts on: shop here.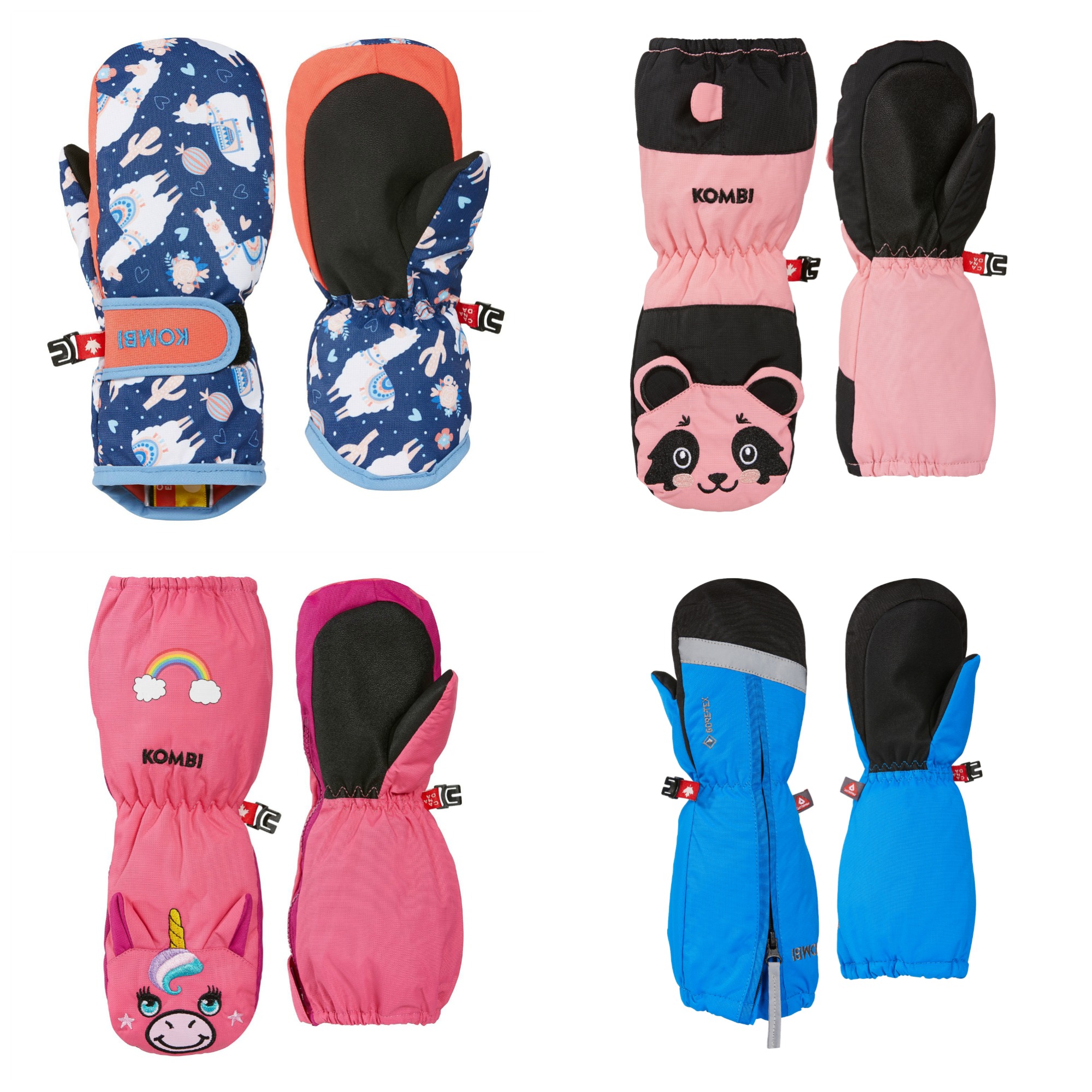 photos: (minus product shots) Dallas Curow
Pin this to your Kids Winter Gear and Clothes For Winter boards. Follow me on Pinterest here!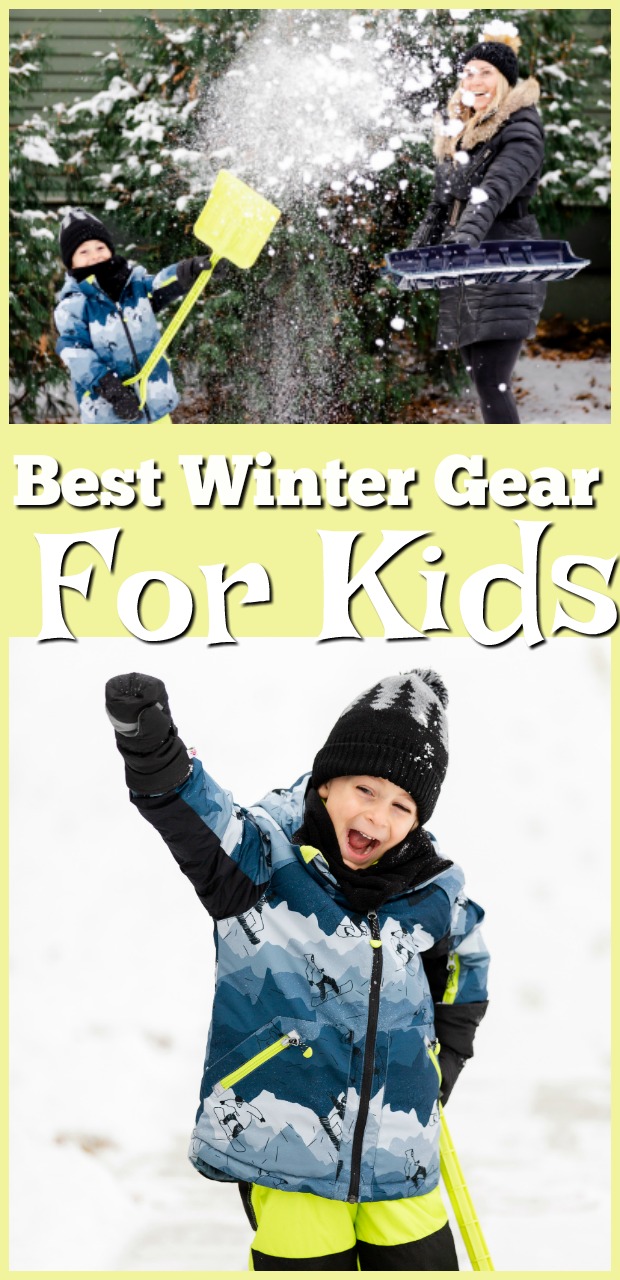 Other Posts You'll Love:
Hand Painted Tie-Dye Sweatsuits 
Pretty Gold + White Christmas Coffee Cart
The Best Way To Do a Toy Purge
xx