Everyone should have at least one bomber jacket in their closet. Here's why we love them so much,
a few ideas on how to style, and several links to shop the best ones for ladies and kids!
How to Rock Bomber Jackets
The bomber jacket trend is still alive and well. It's been around for a long time, really took off about three years ago, and I don't think it's going anywhere anytime soon. I'm ok with that. I love this look! There are many different variations, making the bomber jacket still one of the most popular outerwear pieces. Here's why we love it so much, along with a few we absolutely adore for both ladies and kids.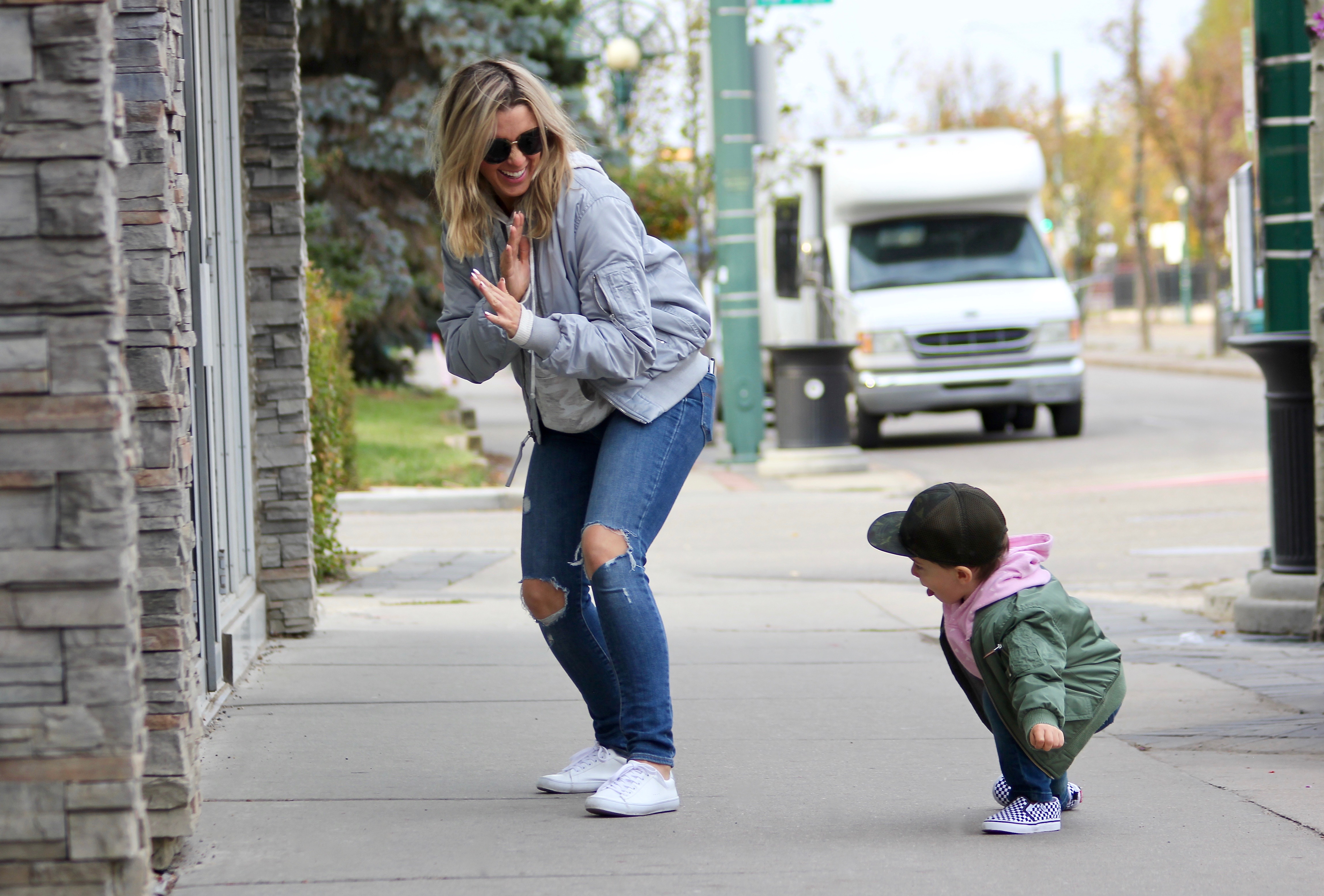 Why It's Great For Women:
It's edgy, playful, and young, yet polished and pulled together.
It's lightweight so it can be layered, making it versatile from season to season.
The cinched waist makes the bomber jacket flattering on many different body types.
It's easy to dress up or down, making it acceptable for pretty much any plan you have.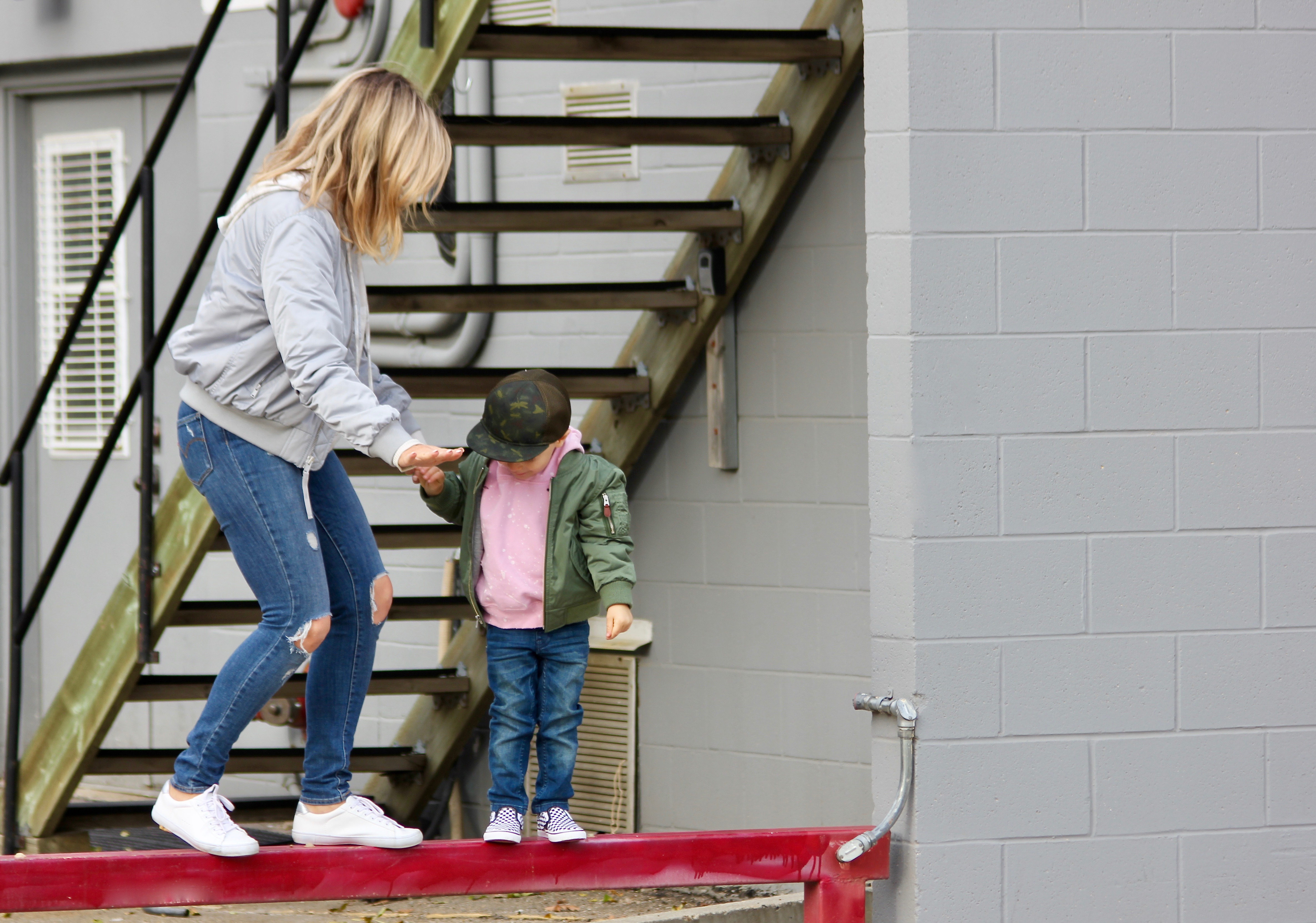 Ladies: Tips for Wearing A Bomber Jacket:
The bomber jacket is designed to rest at the right spot, providing shape, and accentuating your waistline. It should graze the top or your pants. Or, if you're wearing it with a slim-fitting dress, opt for a bulky "boyfriend style," which rests mid-butt.
Make sure you have room. Don't be swimming in your bomber jacket! You want enough space to layer pieces underneath.
Style with ankle cut jeans, a cropped hoodie, and cute runners for running errands.
Pair with boyfriend jeans, a bodysuit, and heels.
Wear with a floral dress for a mix of edgy and feminine.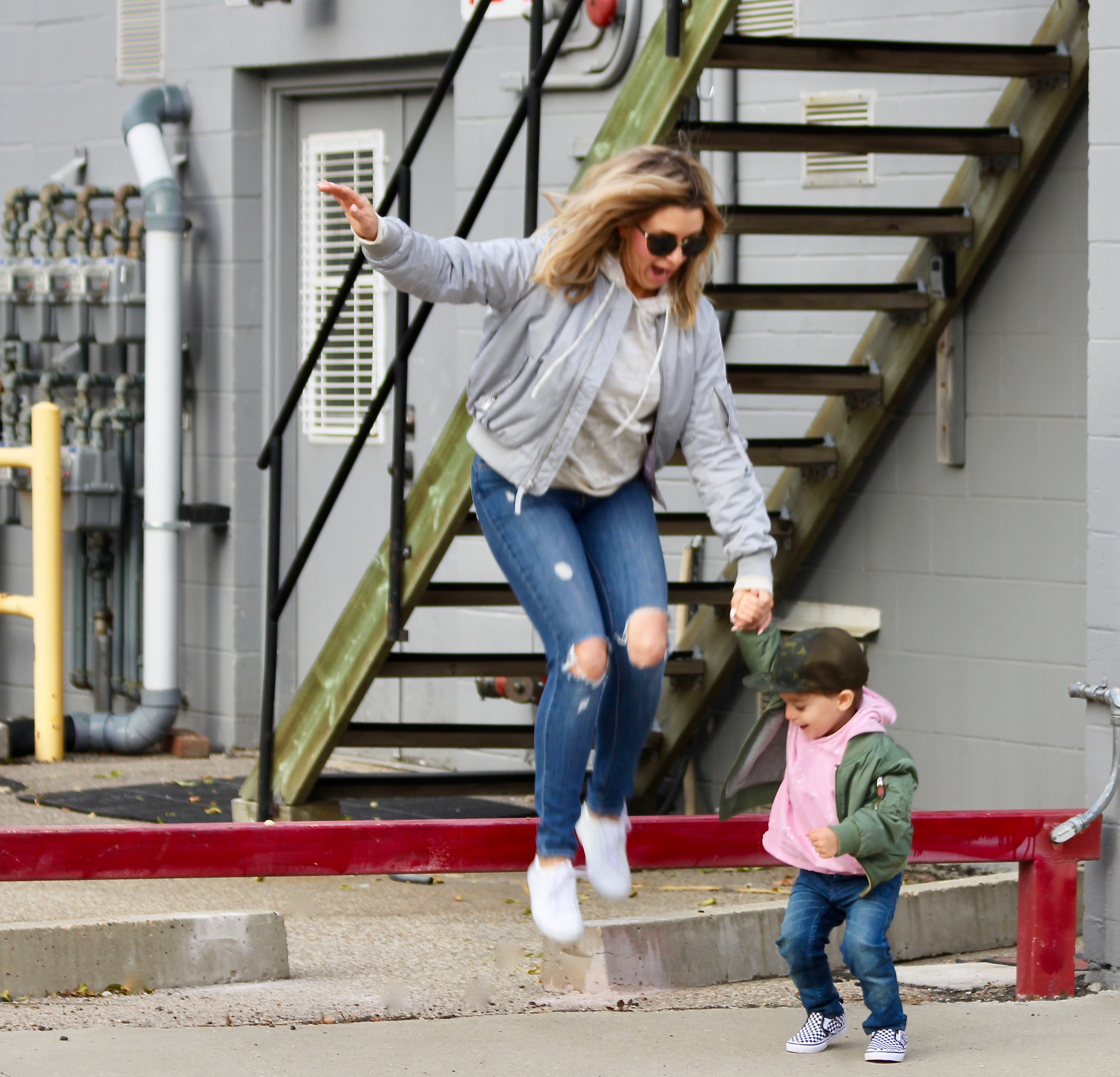 On Me: Grey Bomber Jacket | White Kicks | High-waisted jeans | Softspun Camo Pullover | Bvlgari Shades (similar)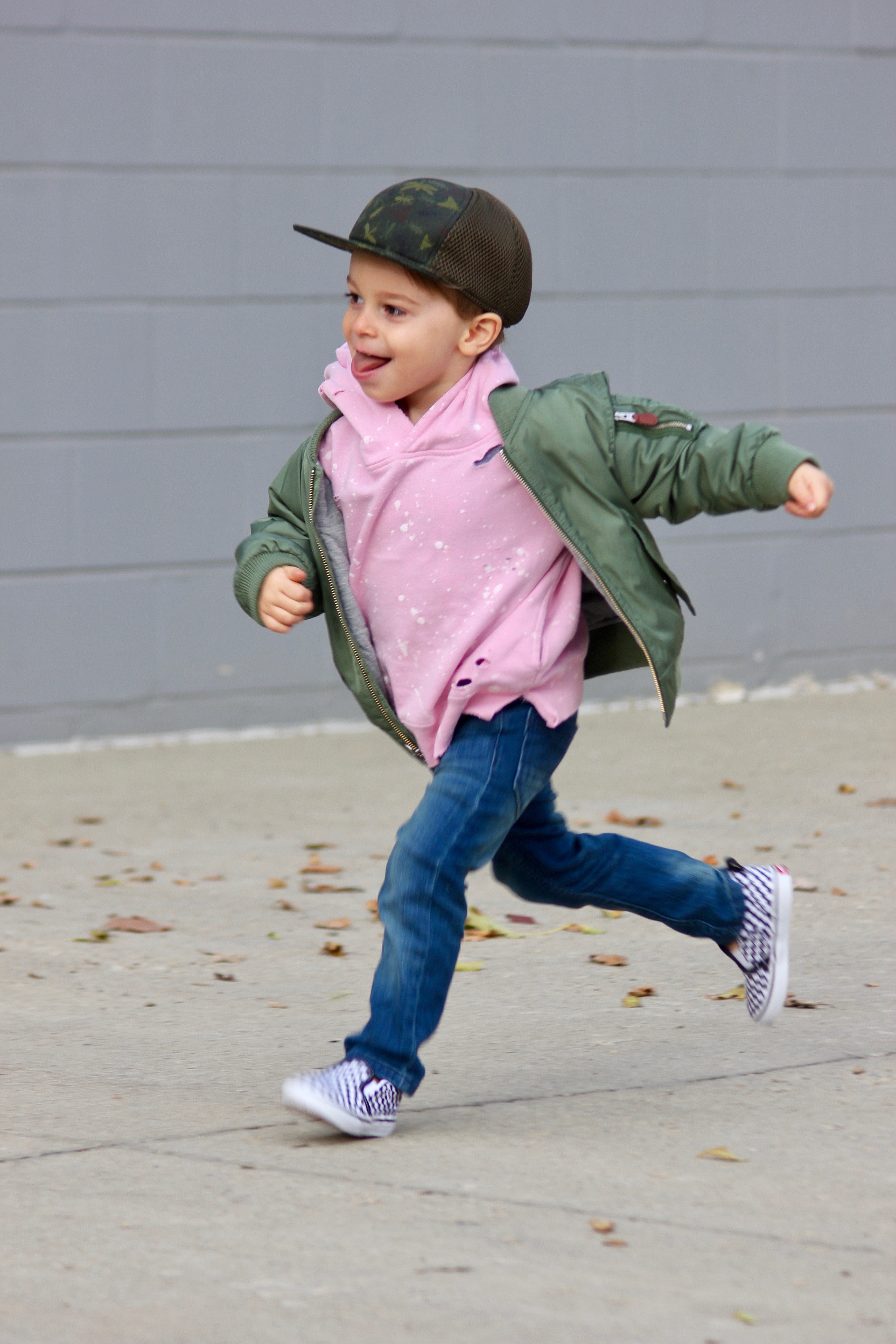 Why Bomber Jackets Are Great For Kids:
They're on trend and absolutely adorable.
They're easy to match with mom and/or dad! I mean, who doesn't want to match?
They're thin enough to wear in a car seat without having to peel back a bulky winter coat. (*Disclaimer: check with your doctor or car seat specialist to ensure your child's jacket is acceptable to be worn while in the seat.)
They allow for a lot of movement during (perpetual) play time.
They're breathable and comfy.
Most are zippered, so your little one can take it off themselves (although let's be honest, they'll probably still ask you to do it!).

On Wyatt: Green Bomber | Pink Hoodie | Slim Fit Jeans | Slip-on Sneaker | Camo Hat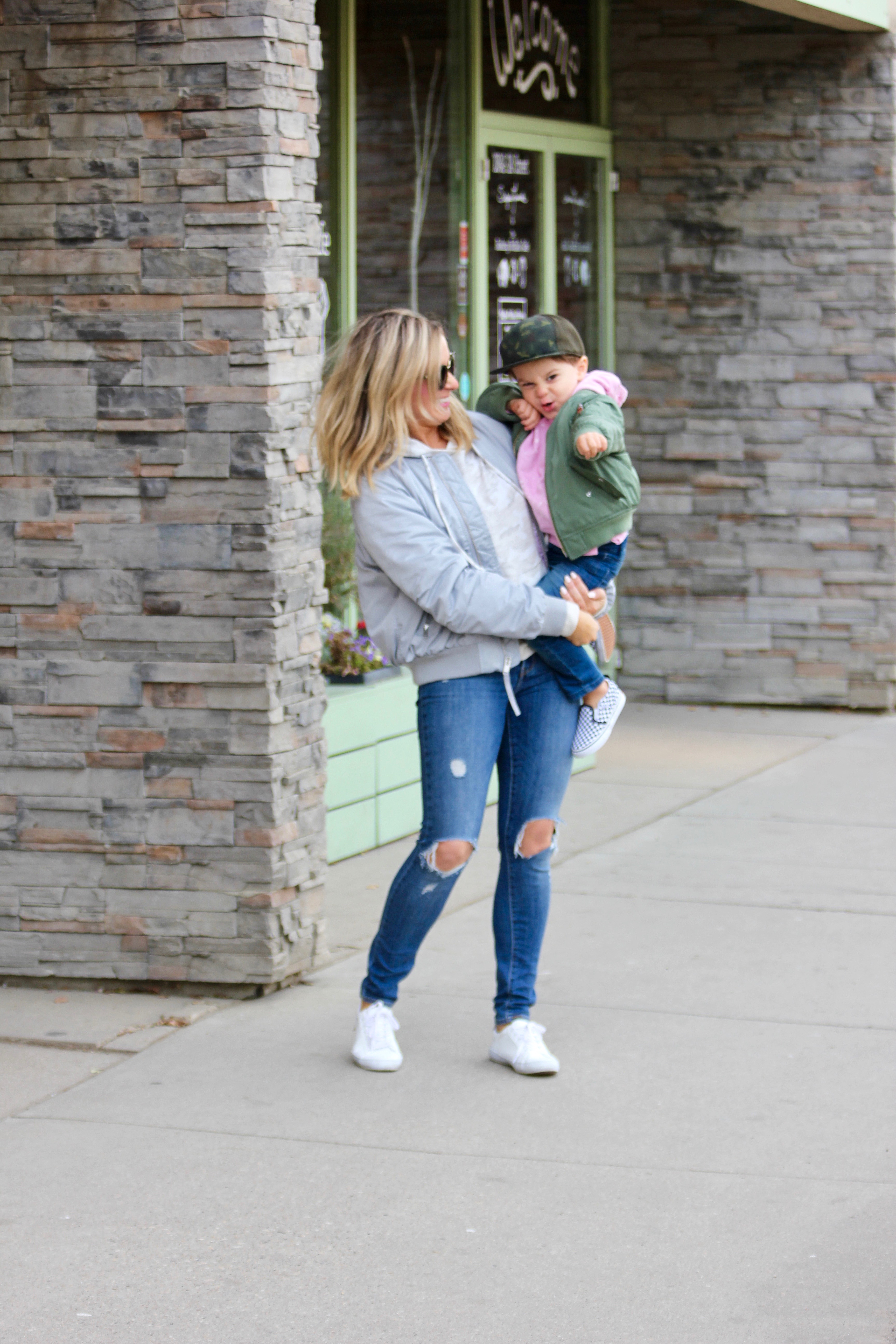 Other Bomber Jackets I Love for Ladies: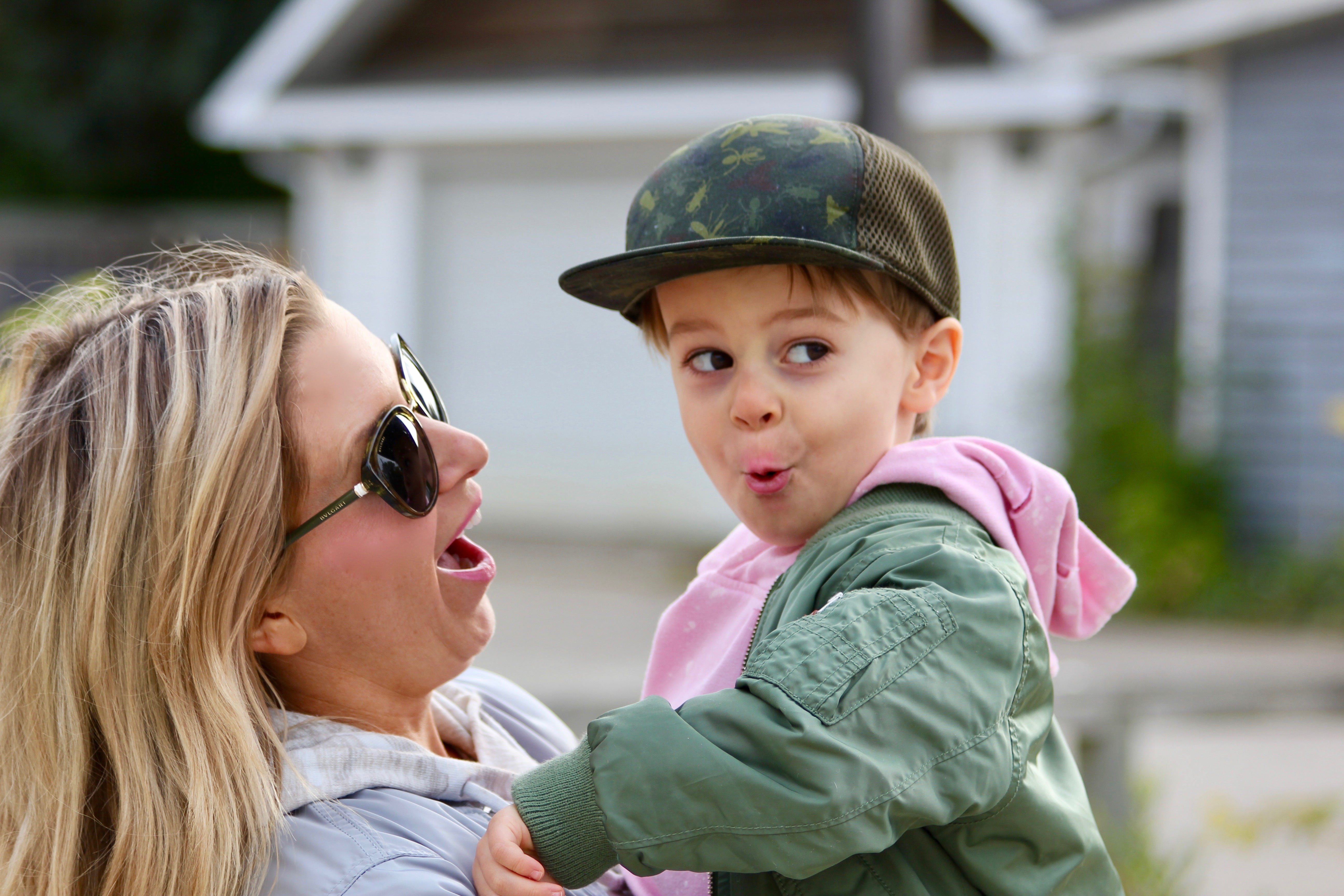 More Bomber Jackets I Love For Boys + Girls: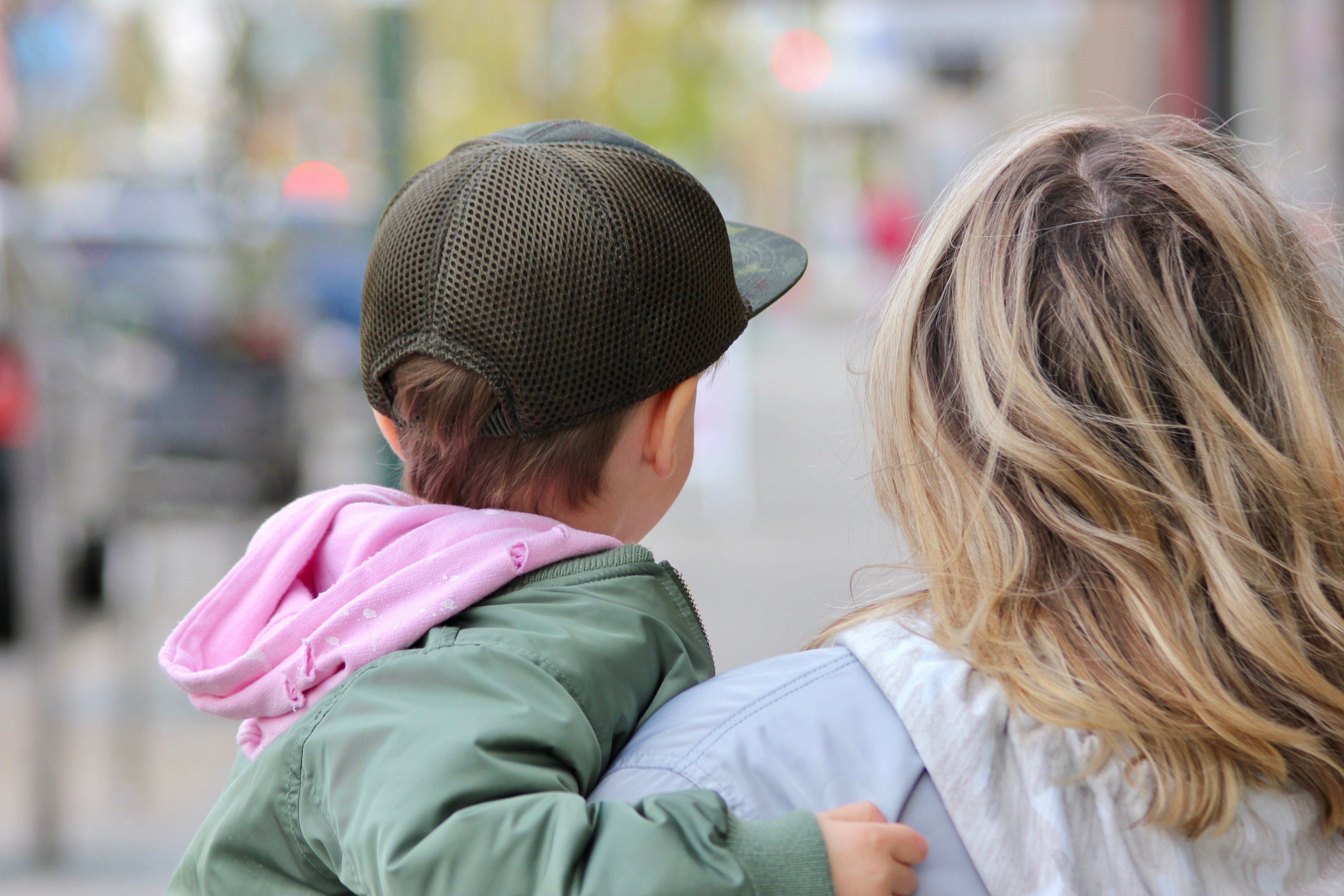 Don't forget to post this to your Fall Style and Kid Style boards and follow me on Pinterest!
Other Posts You'll Like:
The Plaid Coat to Buy This Fall
The Most Adorable Toddler Boy Pajamas
Quality Family Time: Introducing Movie Nights
xx