You can create these five wash mitt monster puppets for around $35 and only 30 minutes of your time. Let the make-believe begin!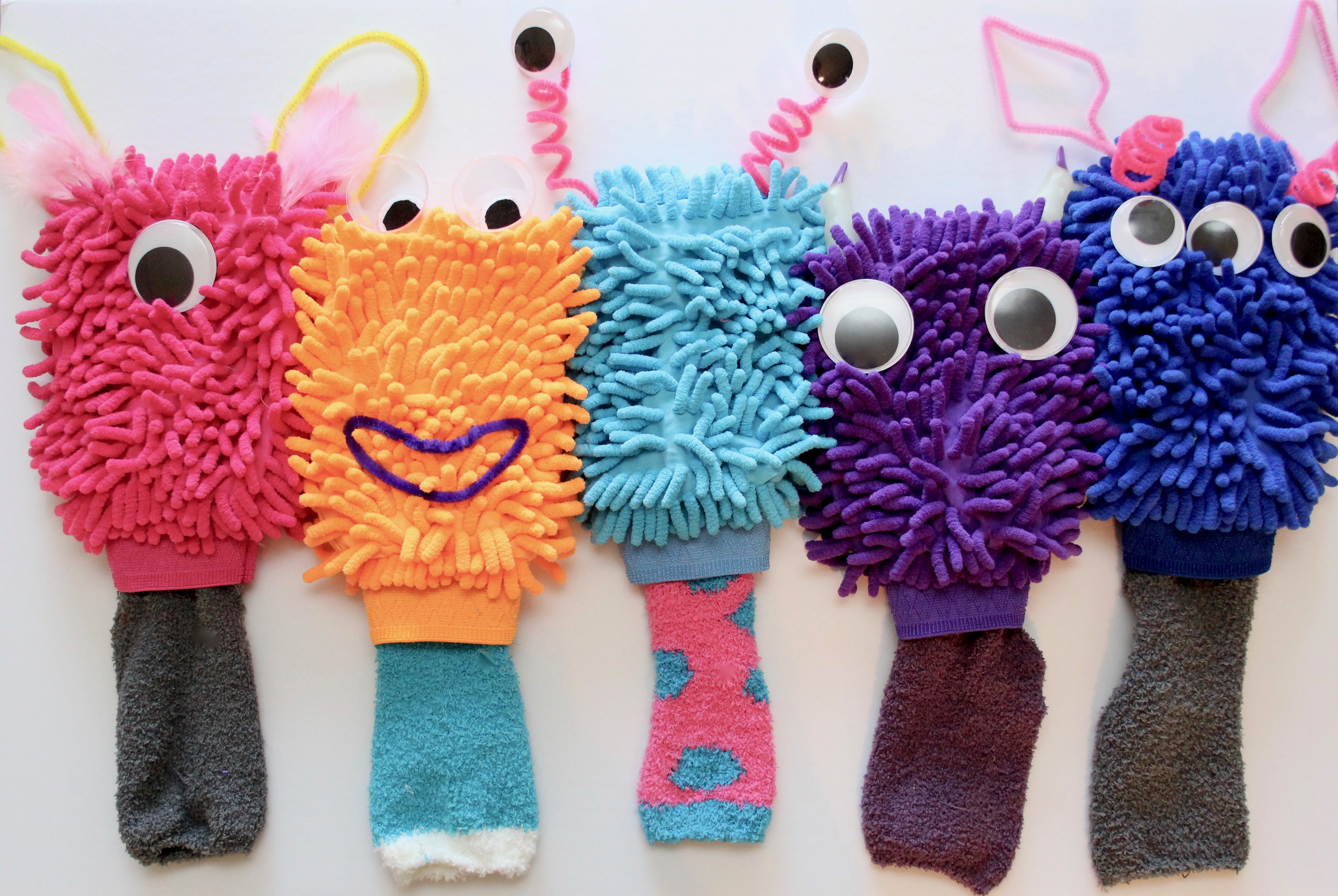 Car Wash Mitt Monster Puppets
There's nothing I love more than watching our little guy Wyatt play "pretend". Seeing that creative side come out only makes me want to nurture it more. He's really into monsters right now (I usually let what he's vibing direct what we create). These monster puppets are simply made with car wash mitts, fuzzy socks, googly eyes, and whatever fun accessories you want to add!
Total Cost: $35 for five puppets.
Time Investment: 30 minutes (max).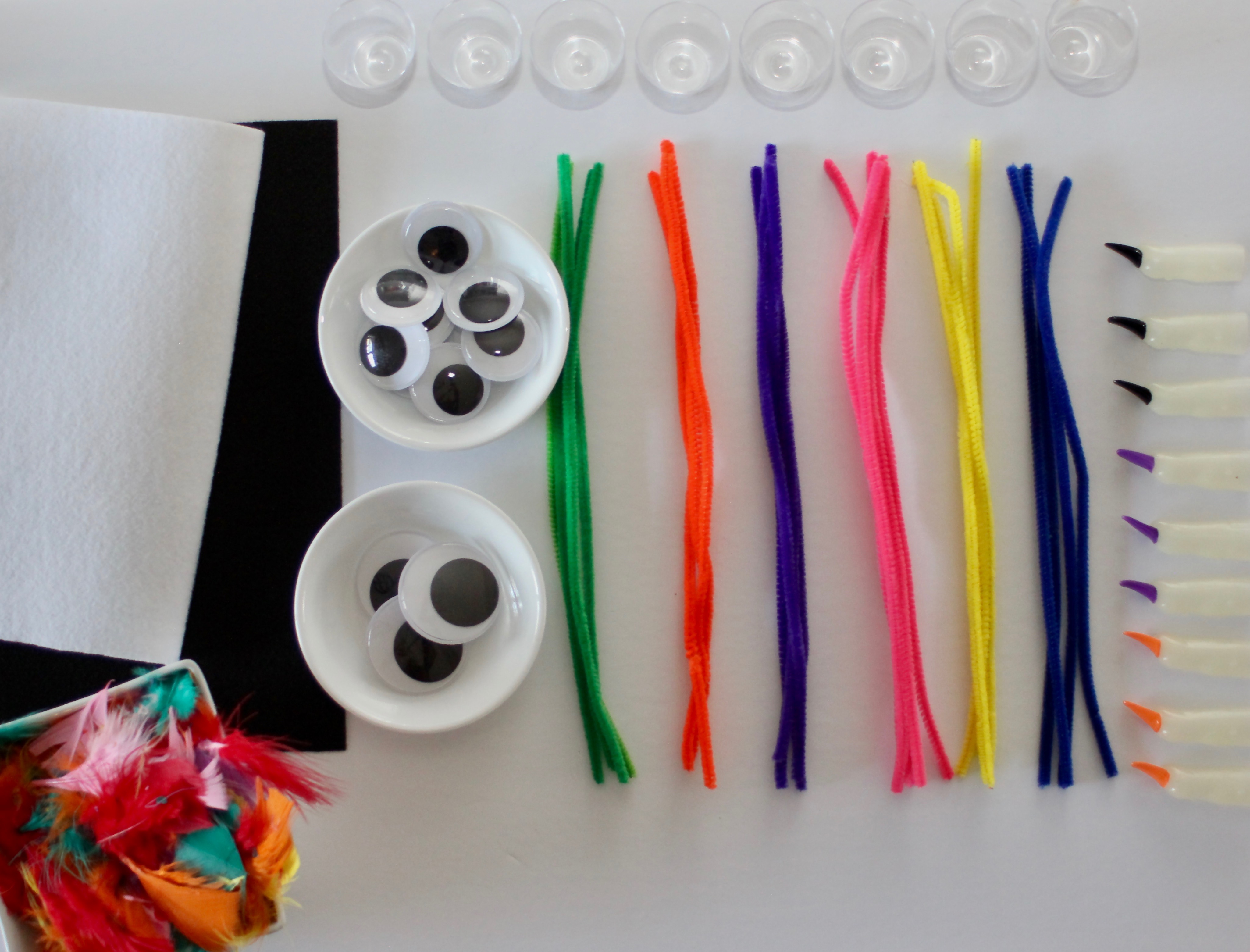 Supplies
One pack of microfiber chenille car wash mitts. You can get these at The Dollar Store but these ones from Amazon are a bit bigger and offer more colour options.
Five Pairs of Fuzzy Socks: $1.25 each at The Dollar Store. They aren't necessary, but they do give you more arm coverage (and I feel really add to the overall look of the puppet).
Plastic shot glasses (for a different type of googly eye).
Different-sized googly eyes
Pipe cleaners
Feathers
Toy fingers (I found mine in the Halloween section at Michaels)
White felt
Black felt
Tools:
Pen
Scissors
Glue gun
Plastic drop sheet
Directions:
First, lay out your plastic drop sheet. I use these for any crafting we do. One sheet at $1.25 usually lasts about four craft sessions (depending on the craft). We don't have a playroom or craft room, so I just throw this over our dining room table. Grab all of your materials, plug in your glue gun, and get going!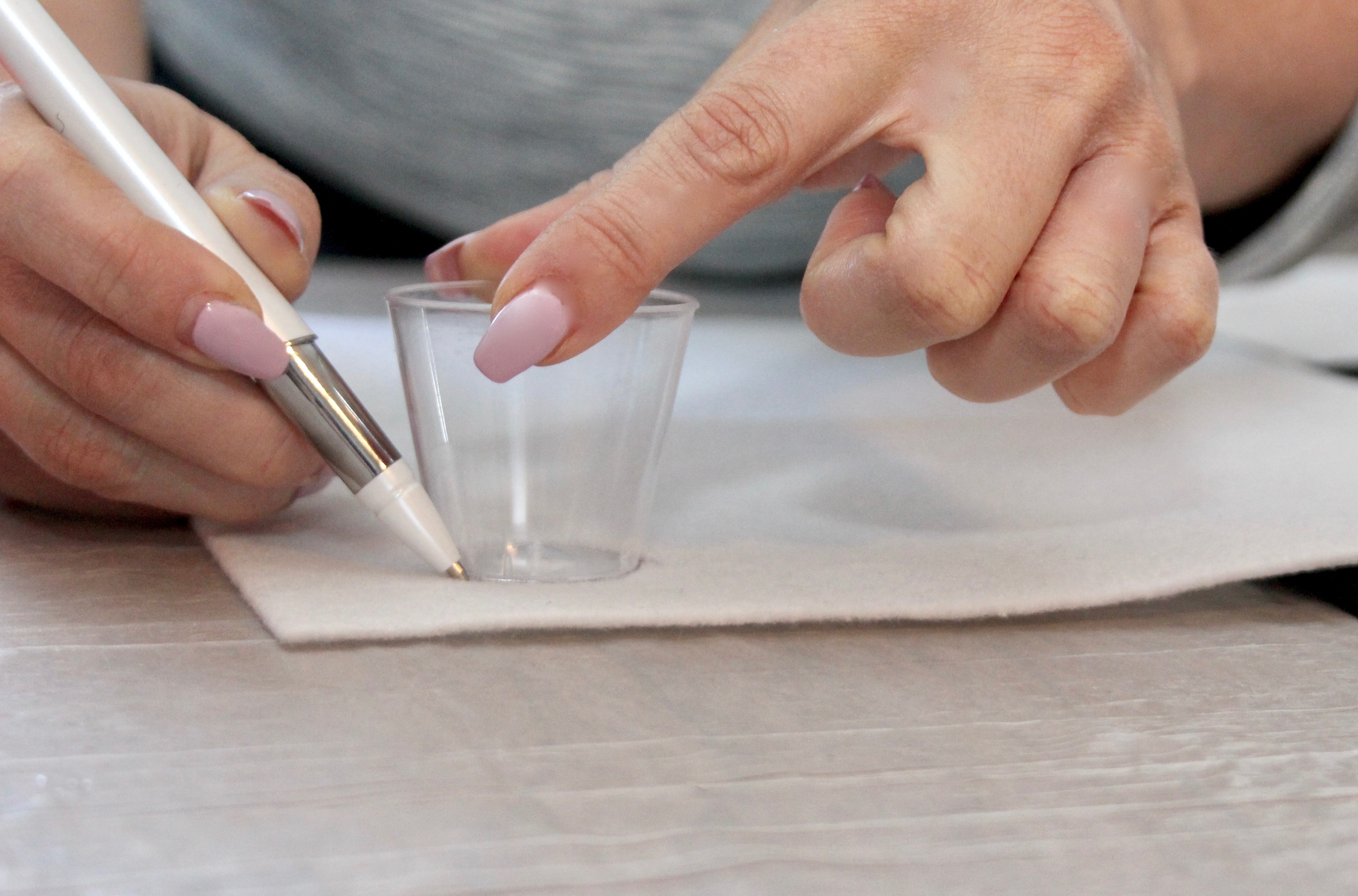 For one of the monsters, I decided to make a different, more unique type of googly eye with tiny plastic shot glasses I snagged at Party City. Take the bottom of the shot glass to trace and cut out a white felt circle, and then cut out a black felt circle freehand. Use your glue gun to glue both pieces together, and then to the inside of the shot glass. Finally, glue the shot glass to the top of the mitt. (You can also check out the cool thing we used to create the eyes on this Robot Nightstand.)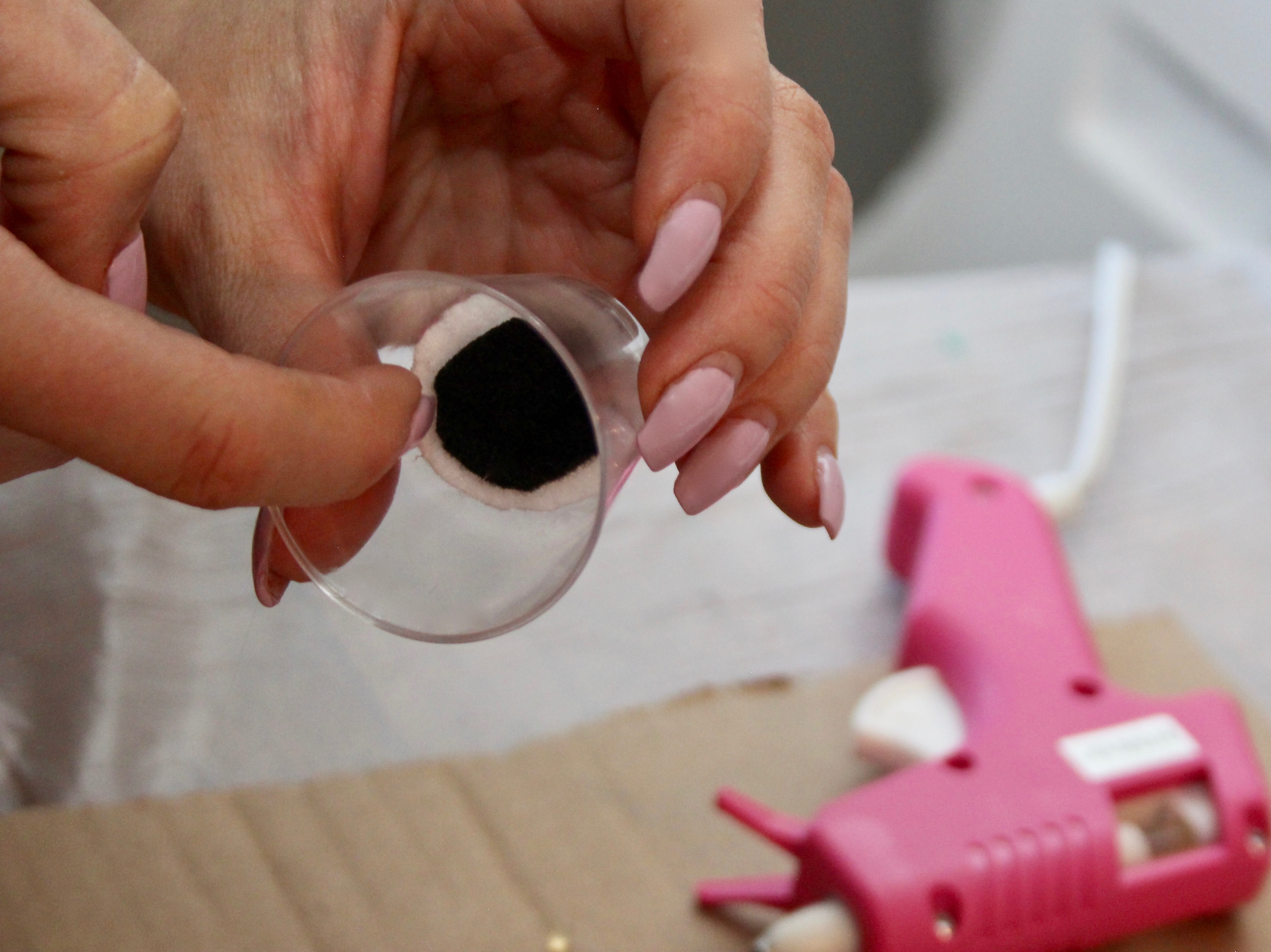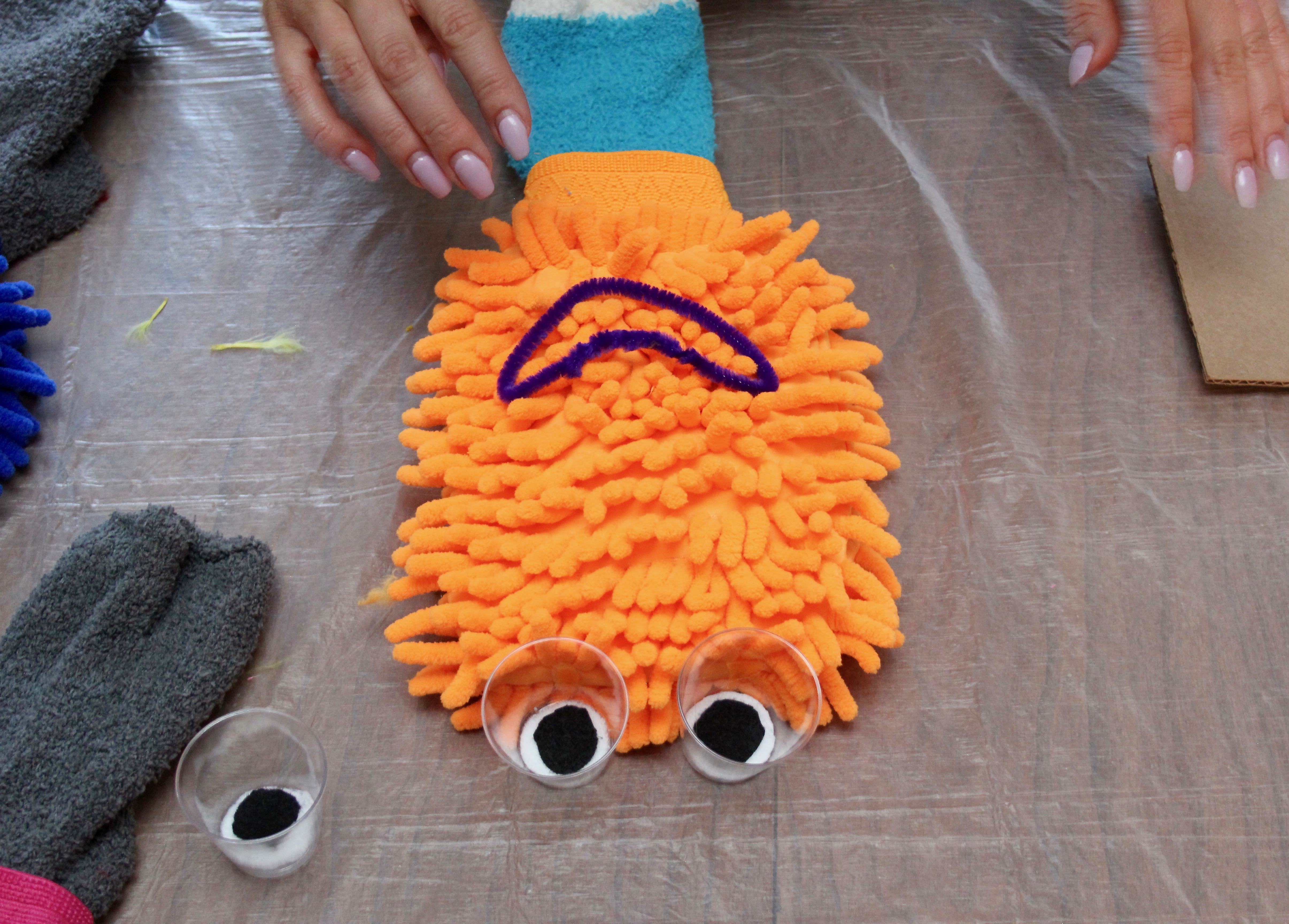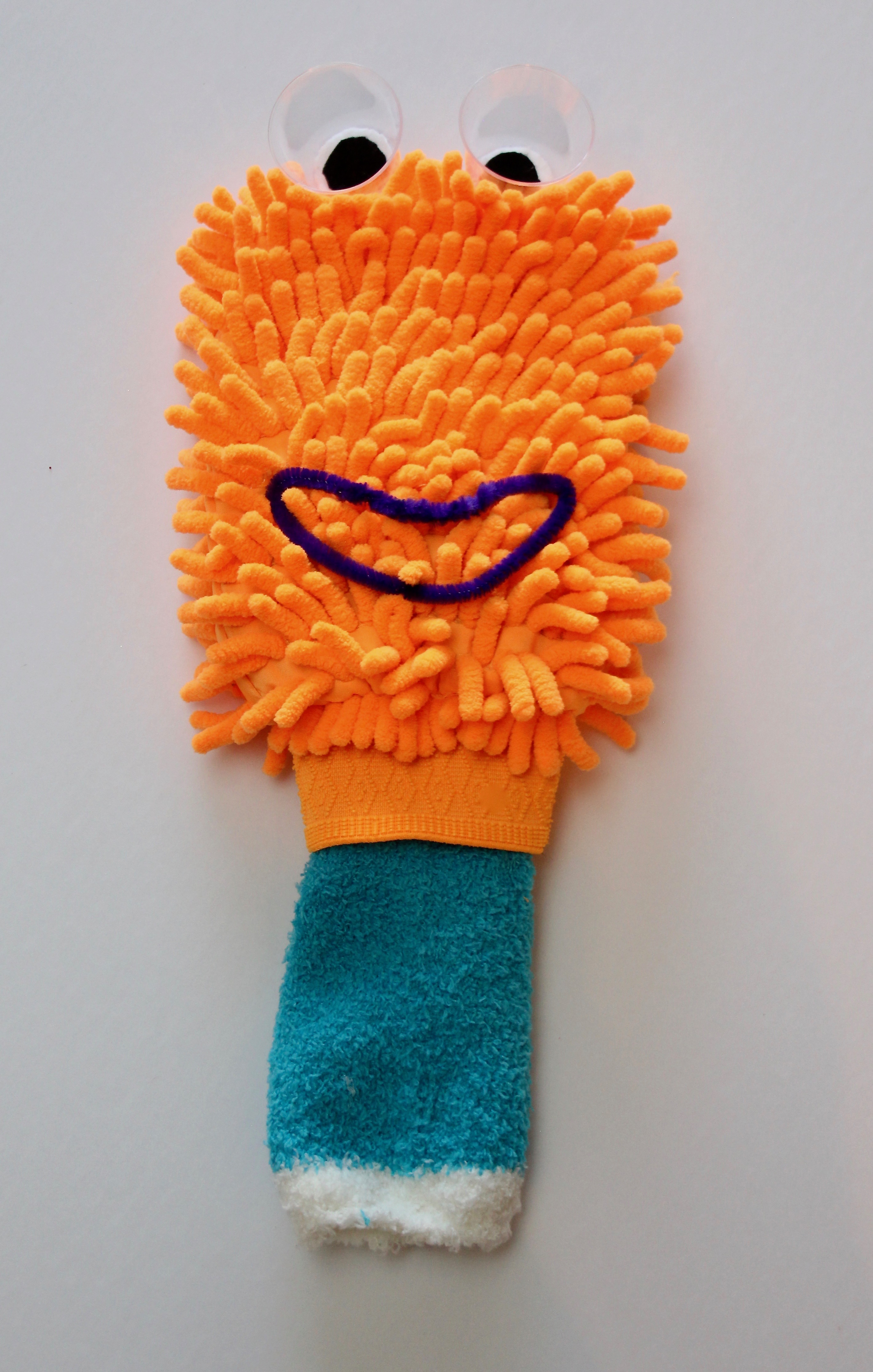 From there, it's really up to you how you want to decorate each one of your monsters. I used pipe cleaners, feathers, and toy fingers I found in the Halloween section at Michaels.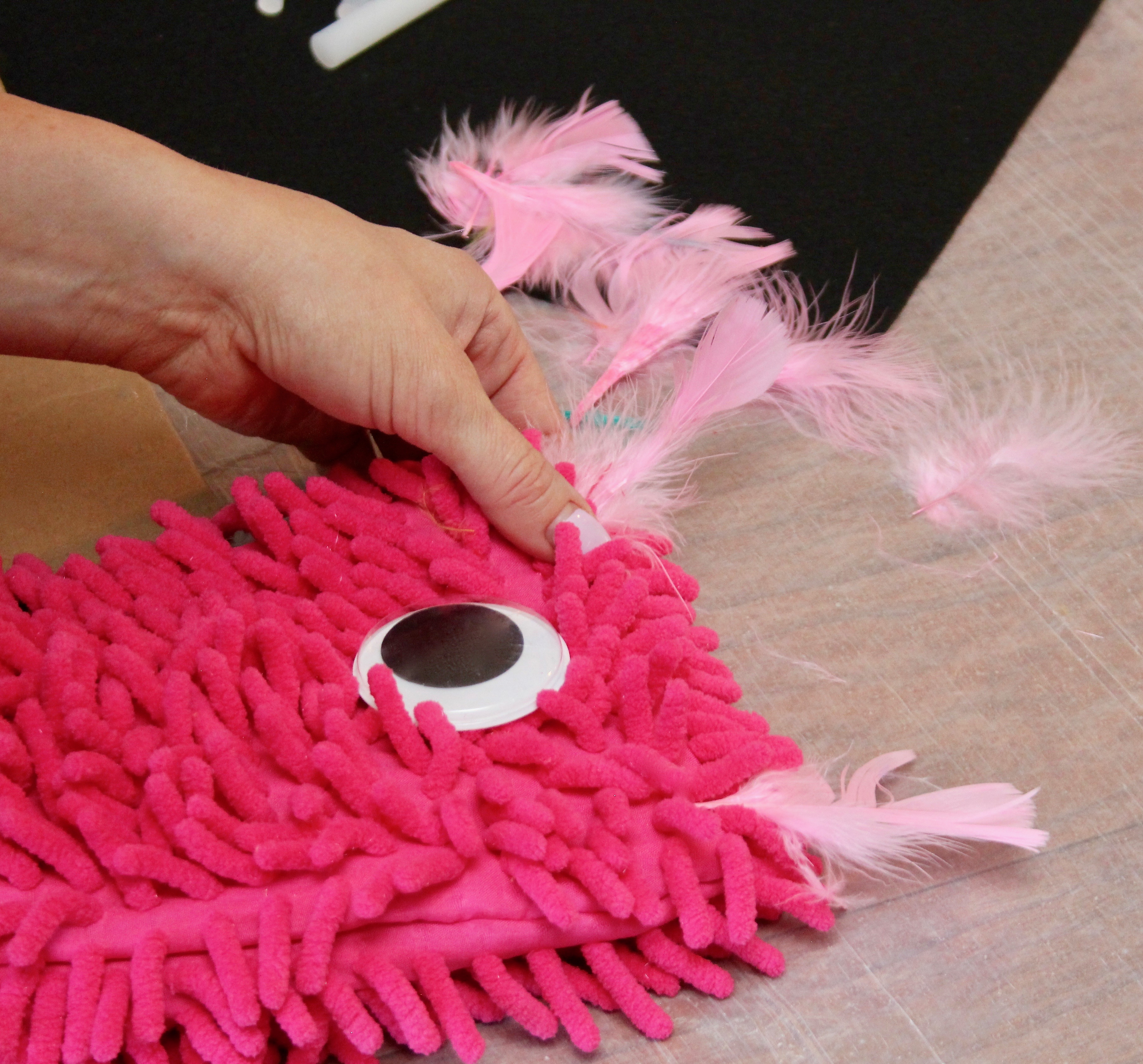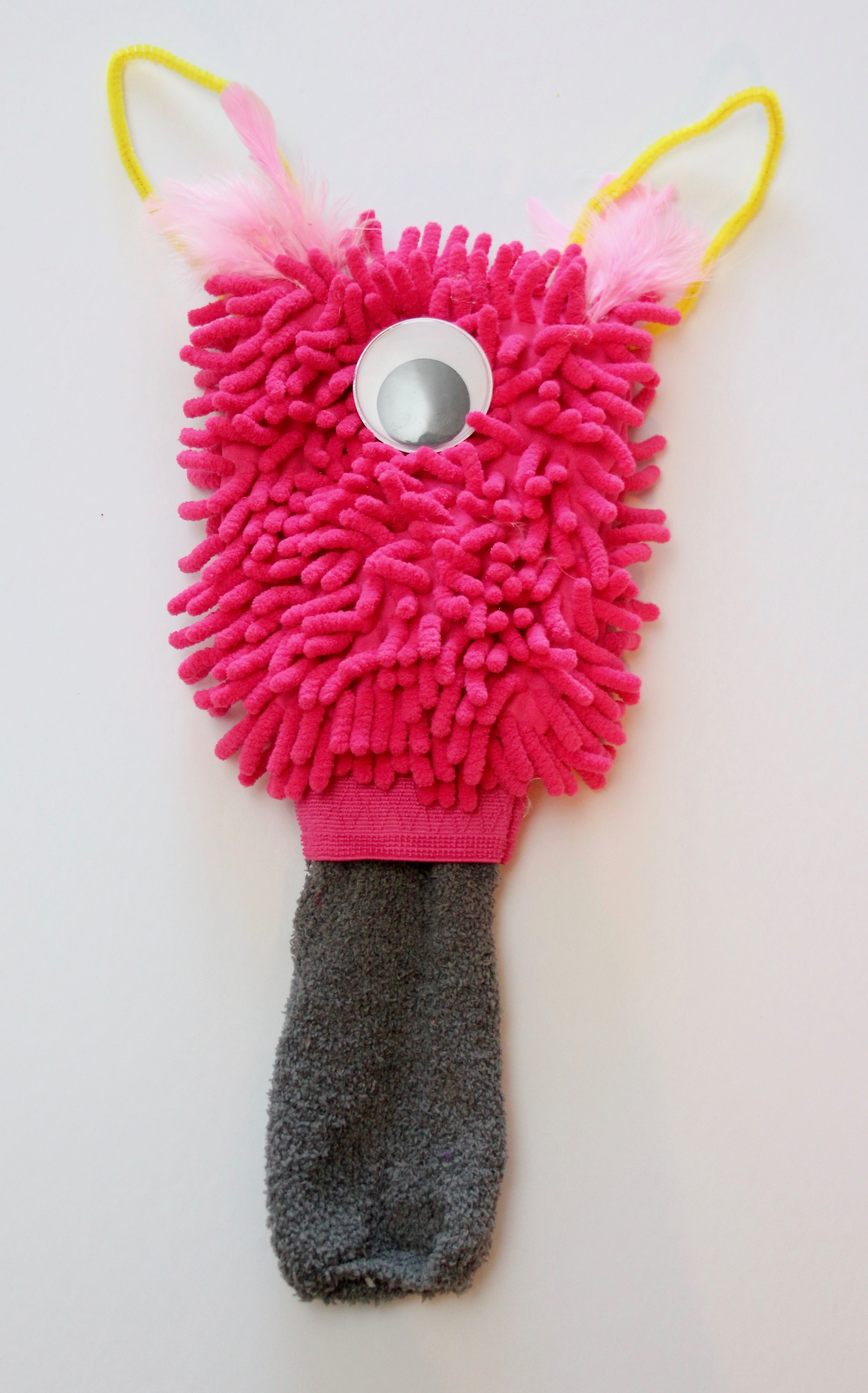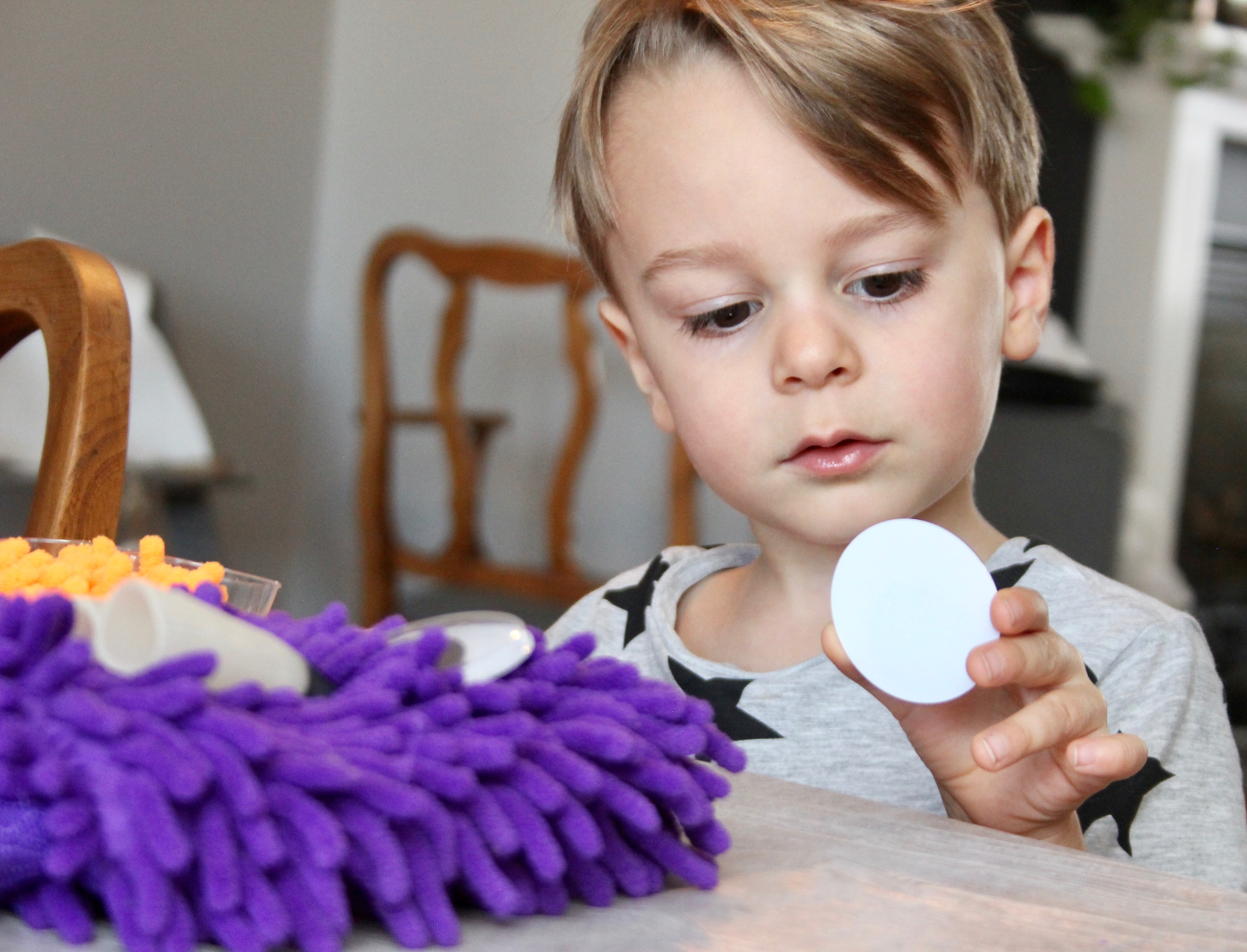 Once we were finished decorating, I let the mitts cure for about 15 minutes before we started our puppet show. We're still thinking up names for each one of our puppets. It's all part of the fun!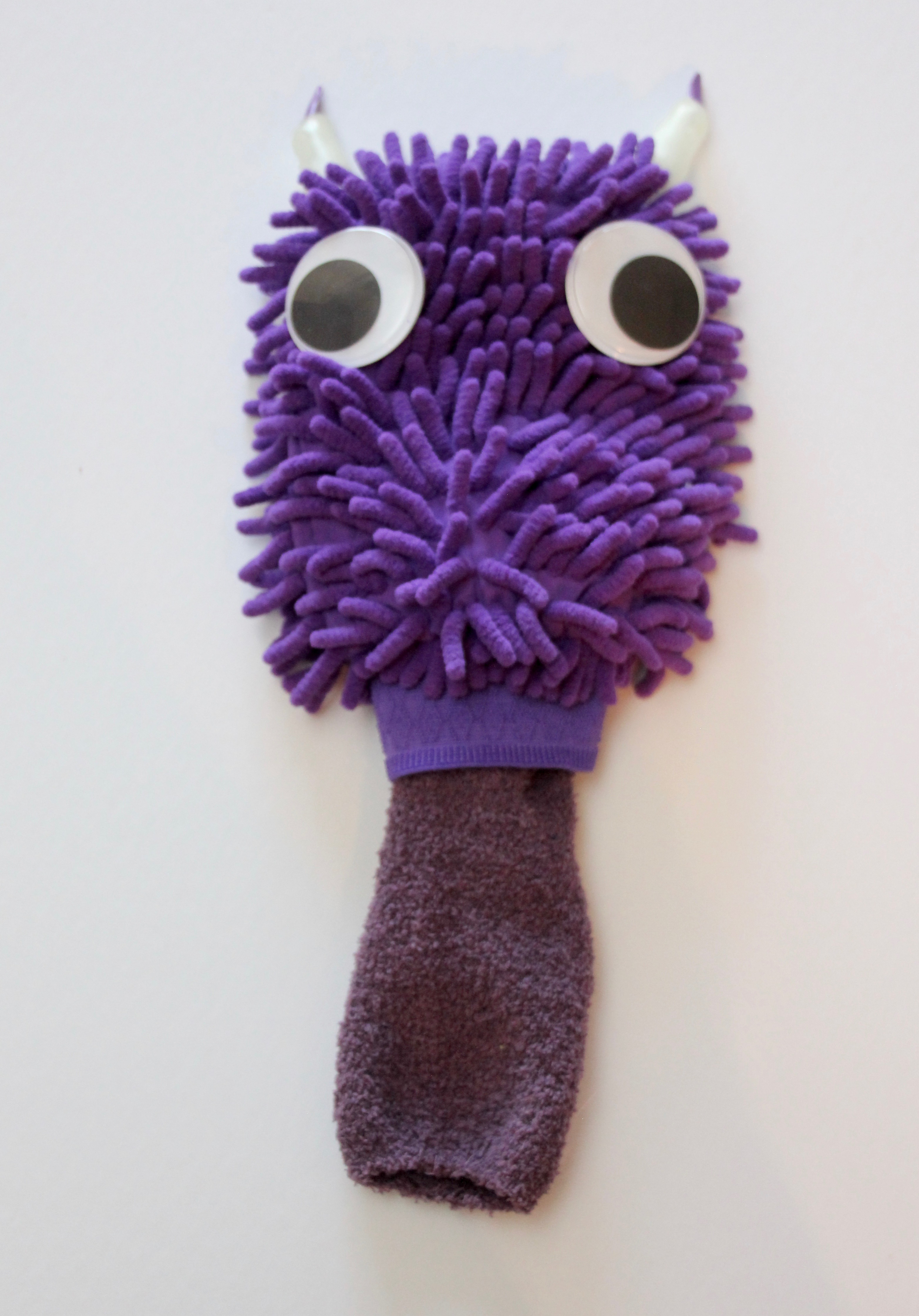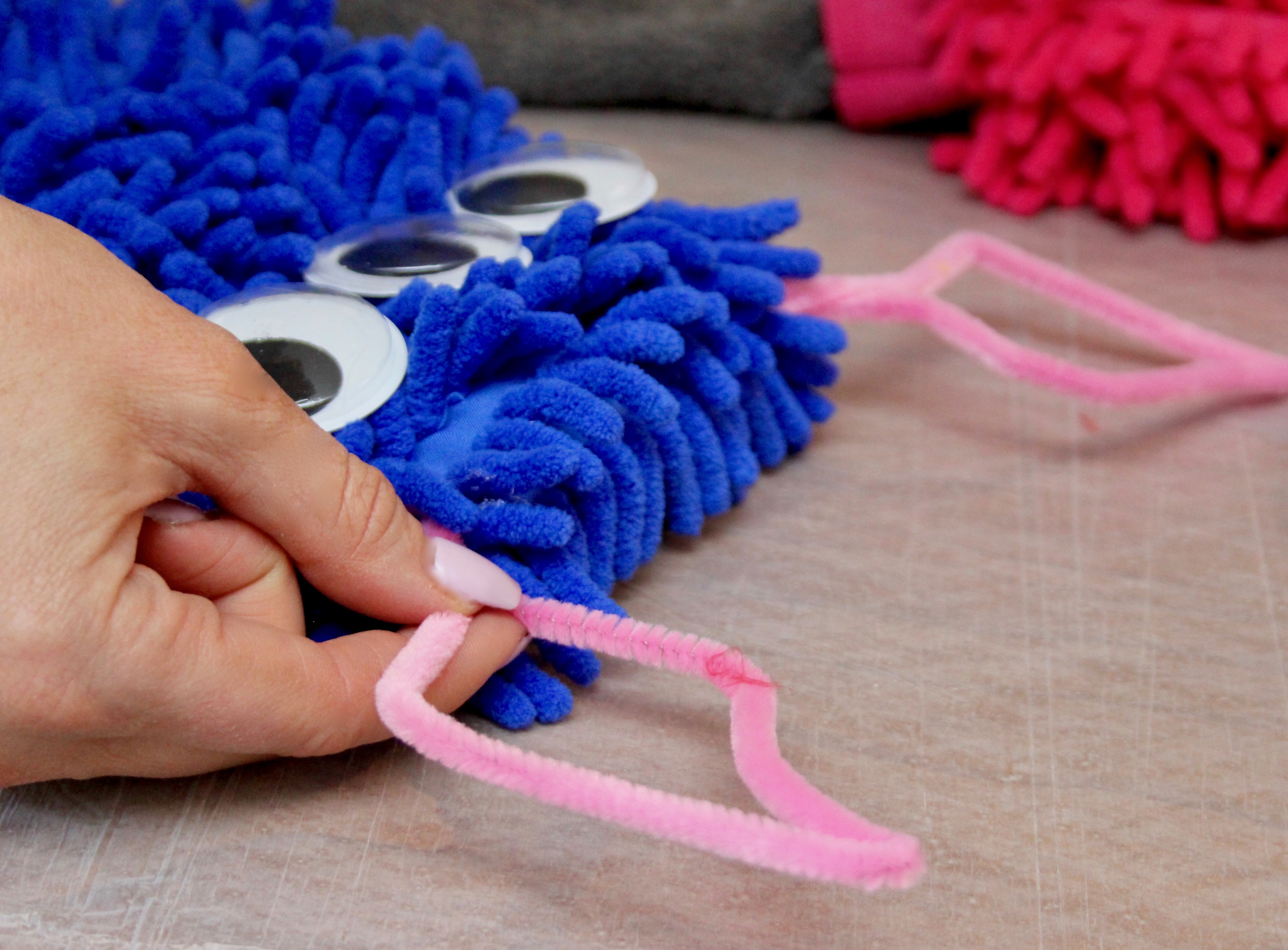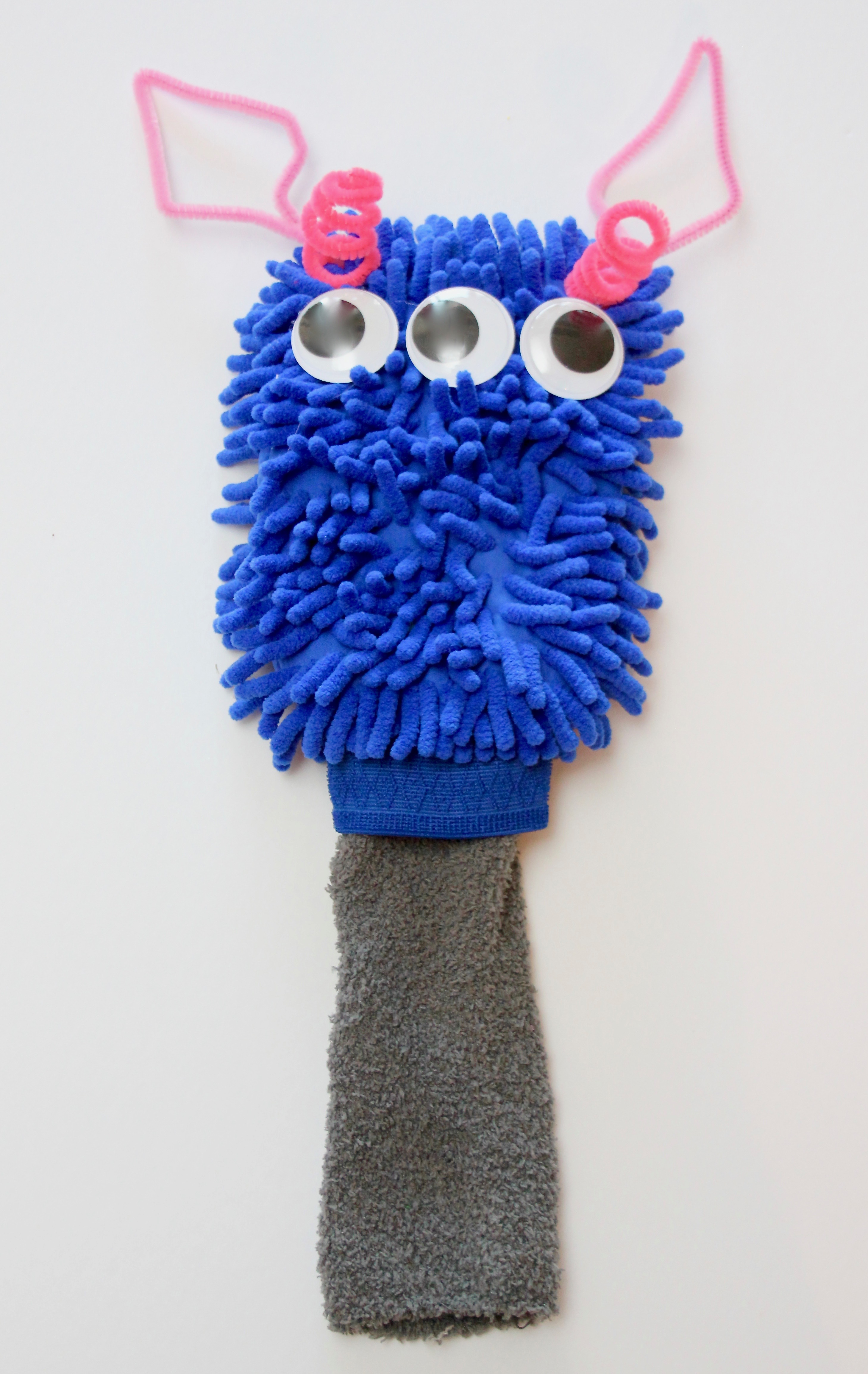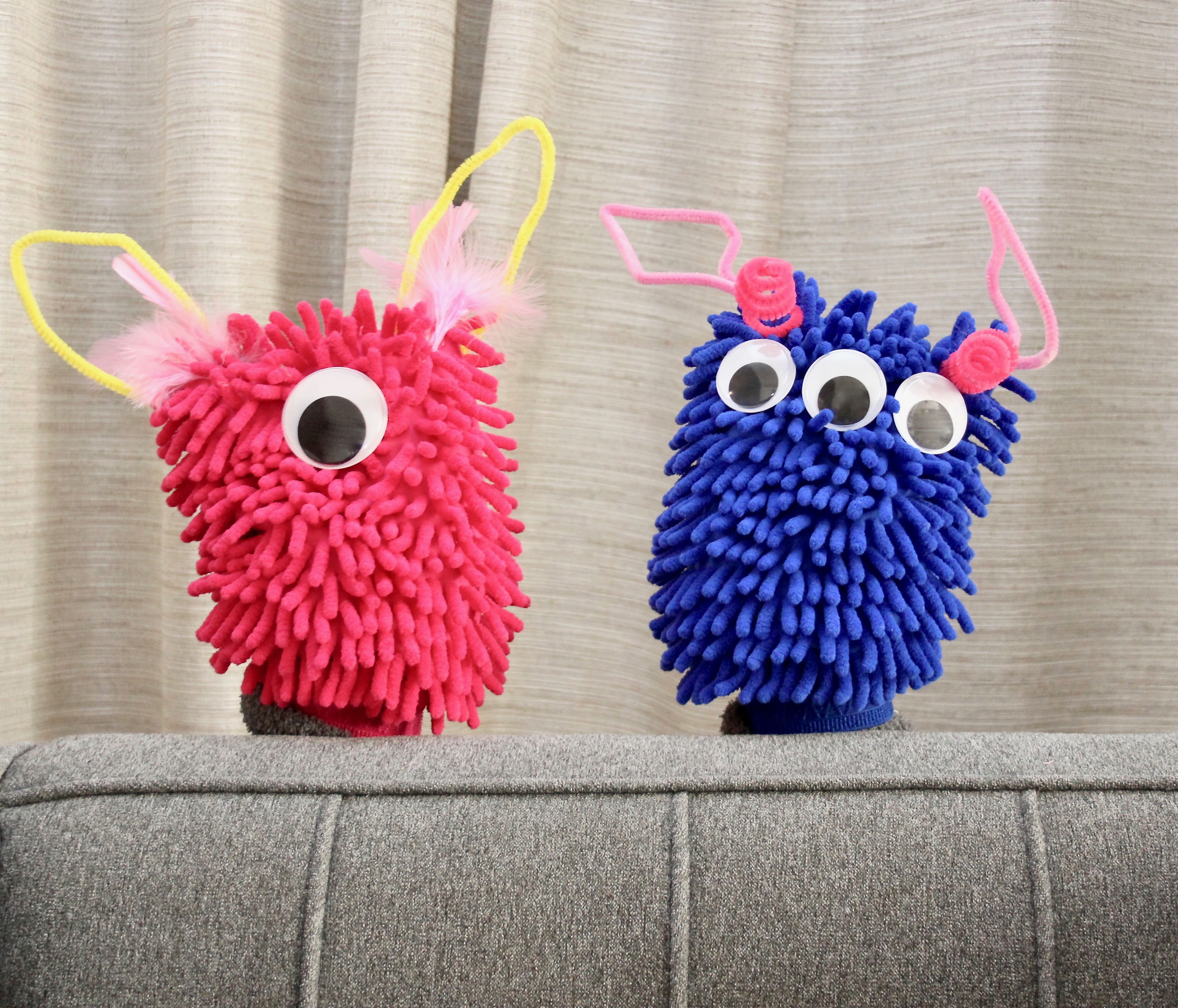 Don't forget to pin this to your Halloween Crafts and DIY Toys boards. Follow me on Pinterest here.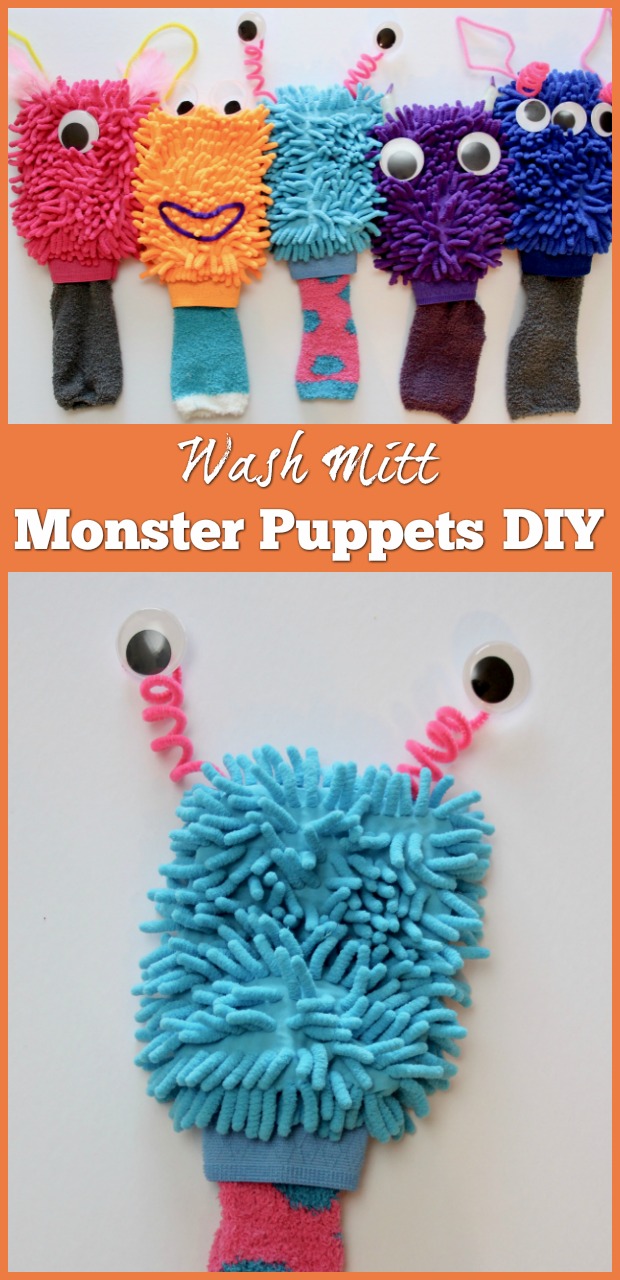 Other Posts You'll Like:
Five Simple Ways You Can Create a Joyful Home
Pretty Polka Dot Floral Wrap DIY
xx