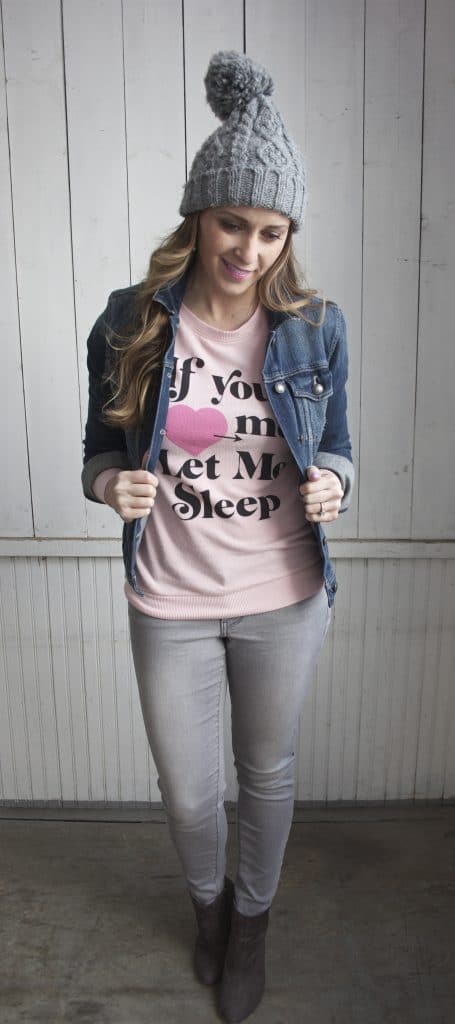 Your Valentine's Day style doesn't have to be red hearts and kissy lips. I'm all about adding a subtle hint of holiday to a basic, fashionable look.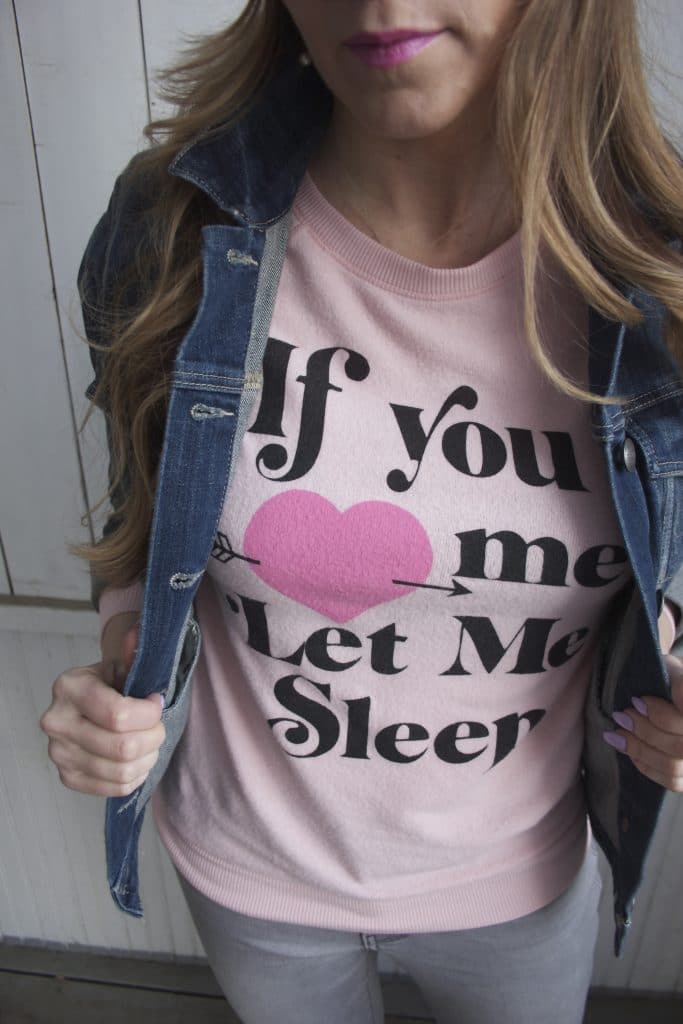 I have a slight obsession with super soft sweatshirts. This one from Miss Boss is so comfy I just want to curl up inside it and take a nap.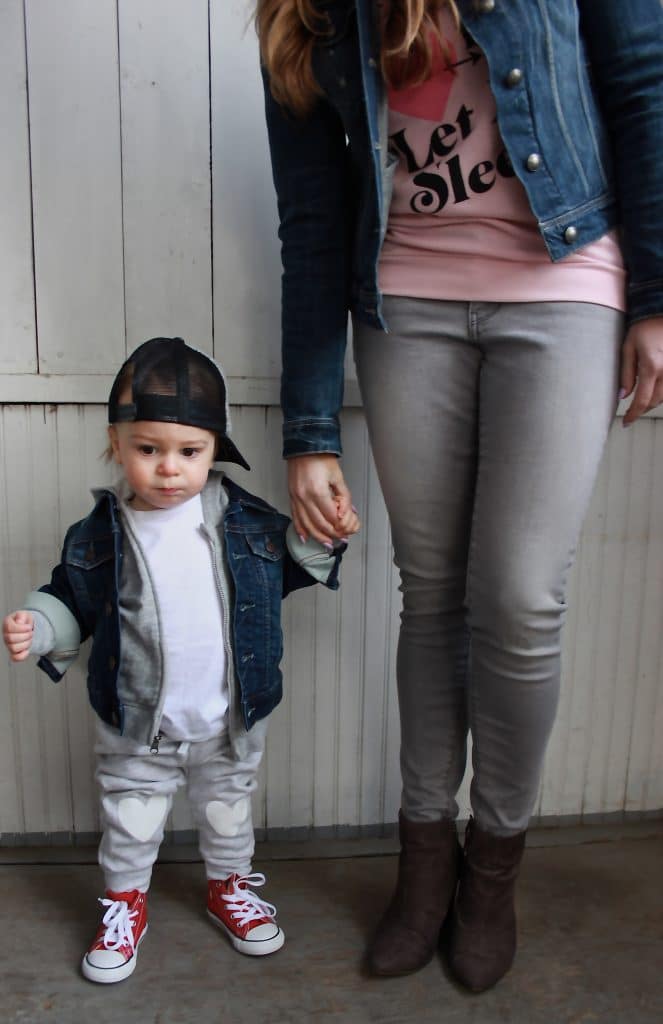 Sweatshirts aren't just for wearing around the house. Pair with jeans, boots and a cute toque, and you're all set to get your Valentine's Day errands done!
Details of Wyatt's outfit here.
If you want to get dolled up for V-Day, here's another great look to inspire your Valentine's style.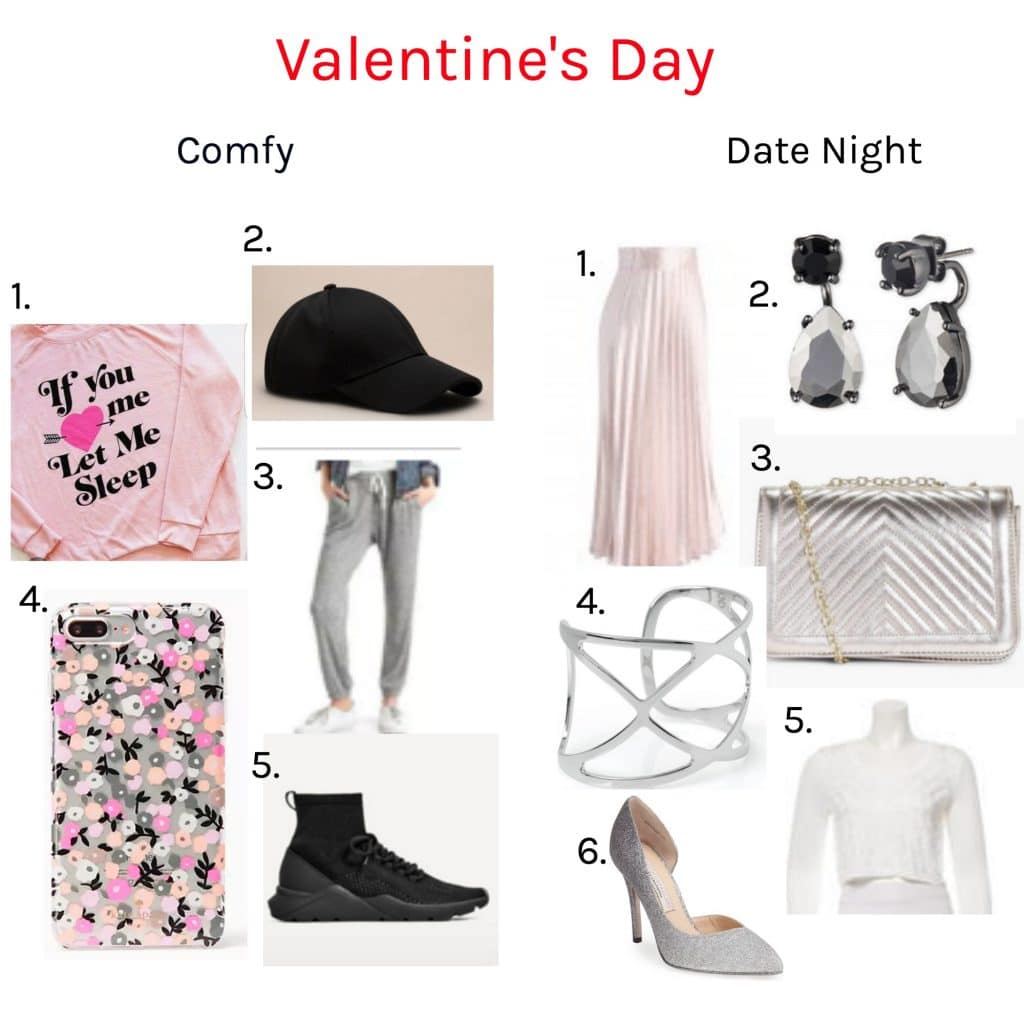 Comfy: 1. Junk Food Sweatshirt | 2. Black Ball Cap | 3. Grey Joggers | 4. Floral Phone Case               5. Black Sock Sneakers 
Date Night: 1. White Crop Sweater | 2. Metallic Pleated Skirt | 3. Pewter Pump | 4. Metallic Cross Body | 5. Teardrop Earrings | 6. Bracelet
xx