Create a wardrobe and space you'll love! This closet detox plan will leave you feeling lighter, refreshed, and inspired!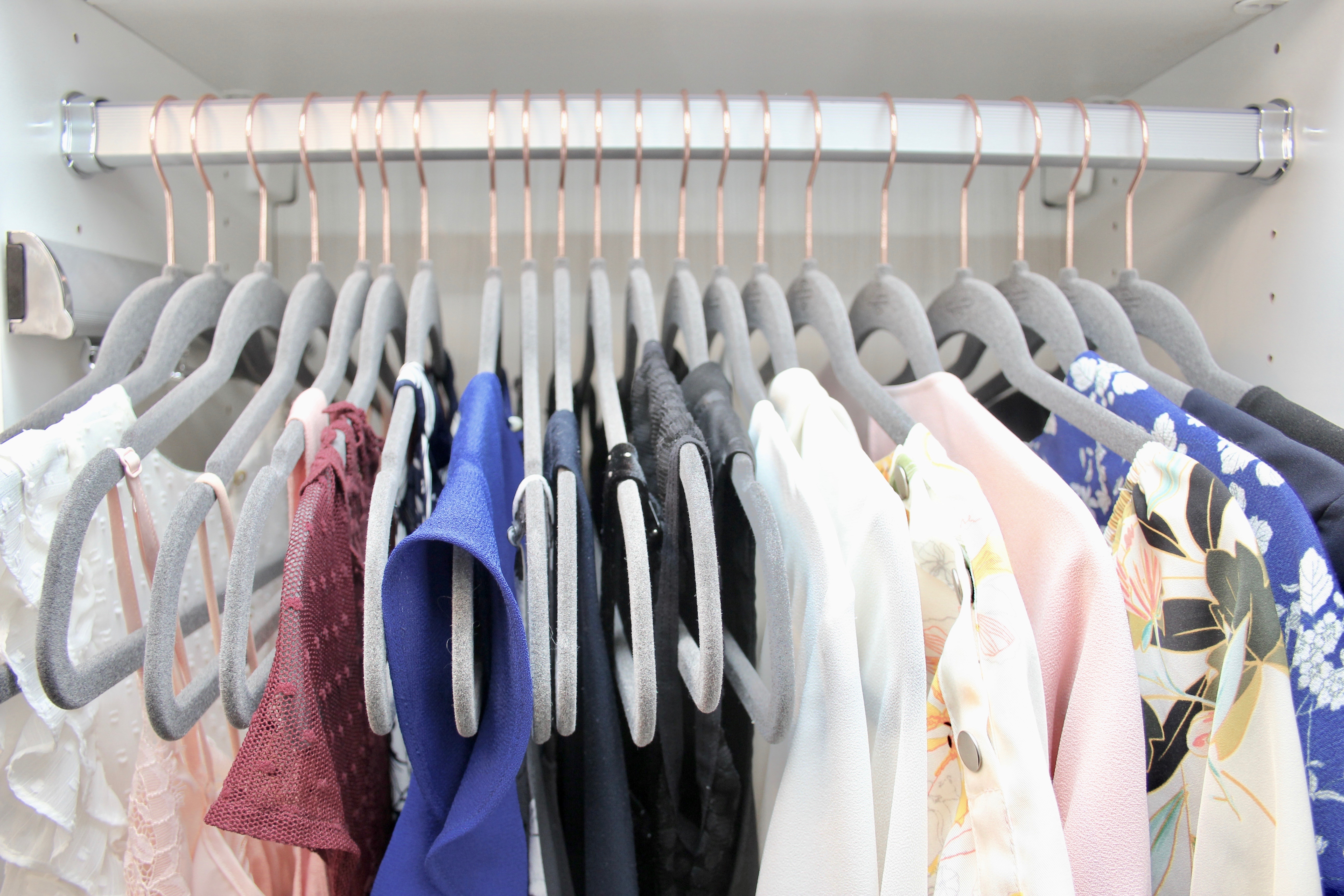 Early in the new year is a perfect time for a closet detox. Before my California Closets Dream Closet was constructed, I did a massive purge of my stuff. I wanted my space to be somewhere I enjoyed spending time; somewhere I loved getting ready. At the time, my closet was so cluttered and jammed with stuff, I found it difficult to even put an outfit together. So, I let friends come over and go "shopping," I donated pieces to Suit Yourself and Goodwill, and I took a few higher-end pieces to consignment (everything from clothes, shoes, jewelry, and accessories). All in, I ended up getting rid of 266 items. It felt so good!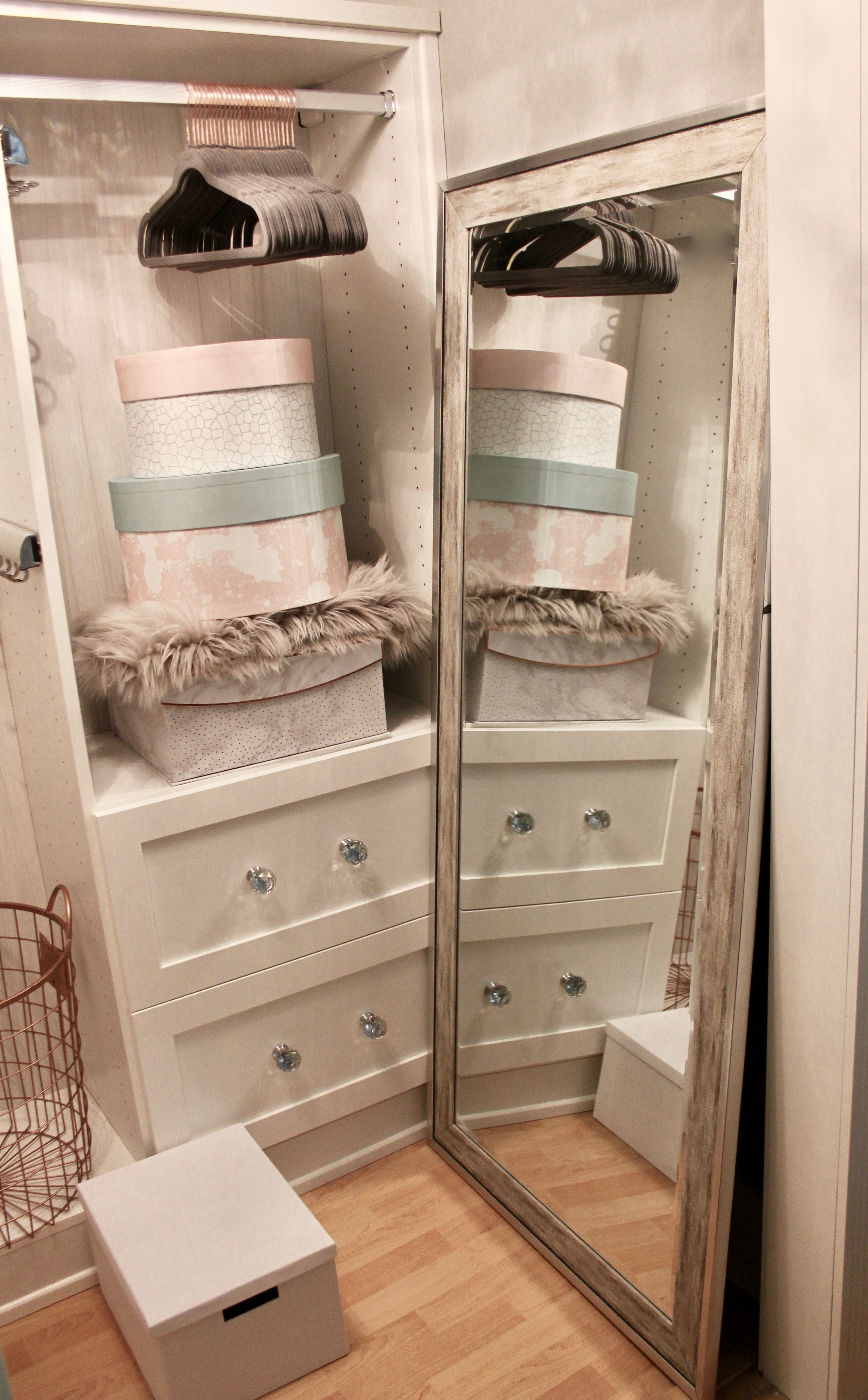 Now, don't kid yourself: a legitimate wardrobe purge is a massive undertaking, so set aside a weekend to get it done. Don't just dive in and hope for the best. A proper plan of attack means less time spent on your project and more time having fun in your cute outfit!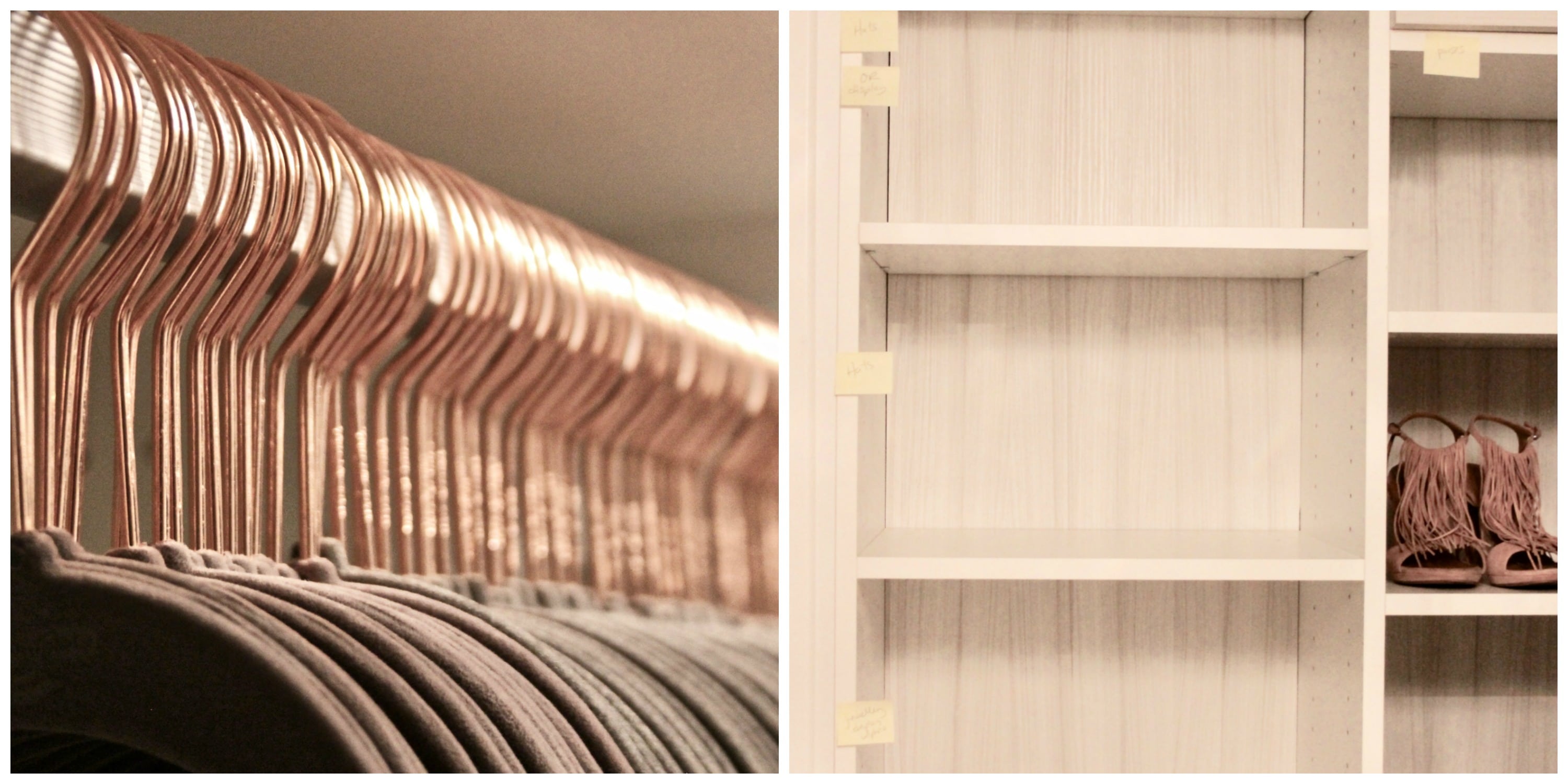 How To Do A Closet Detox
Create Piles: It helps to examine your wardrobe piece by piece. Separate items into piles: Keep, Sell, Donate, Consign, Repair, and Trash. Next, decide which pile to toss your clothes onto. Ask yourself, "When did I last wear this?" "Is this even in style anymore?" Most importantly, "How does this make me feel when I wear it?" If that sweater you think you love so much has been on the bench for the past year or longer, consider ditching it. You should feel happy and fabulous in the clothes you're wearing!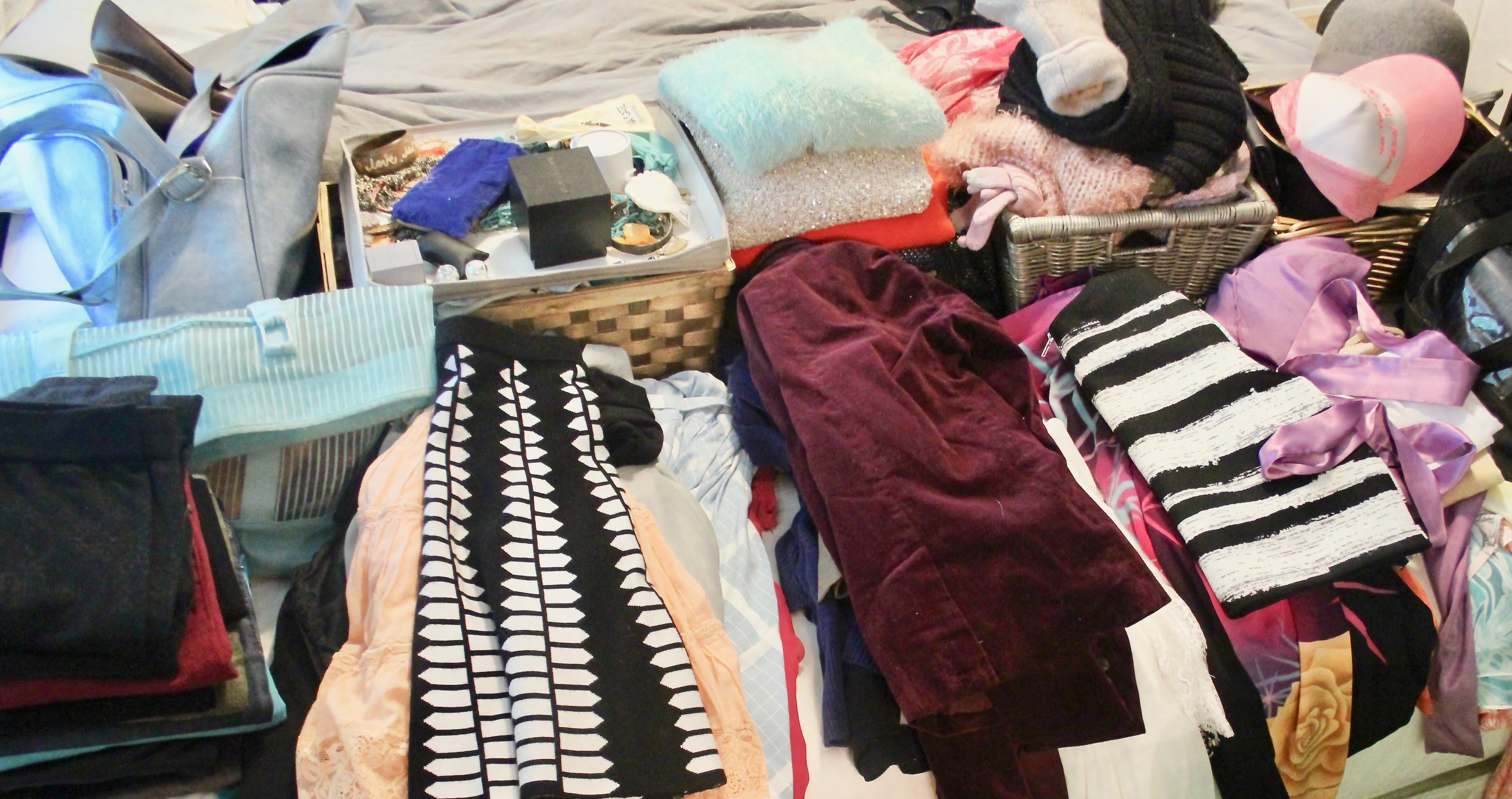 Plan
Make sure your revamped wardrobe is going to reflect your day-to-day. Take a look at your schedule, and decide which items you absolutely need to dress yourself. When I did my closet detox, I was dealing with a mishmash wardrobe of both my former and current life. Most of the items I had didn't fit my reality of running KariSkelton.com and being a full-time parent. Plan out your wardrobe/closet keeping in mind what sort of lifestyle you lead, and which activities you're involved with. Are you going to be down on the floor playing with your kids, going to meetings, walking the dog, running errands, or all of the above? Take into consideration any trips you have coming up, or date nights you'll need outfits for. While you're purging, make notes as you go along. If you have a dress you love and want to keep, determine which items you may be missing to complete the look, and make a note of it.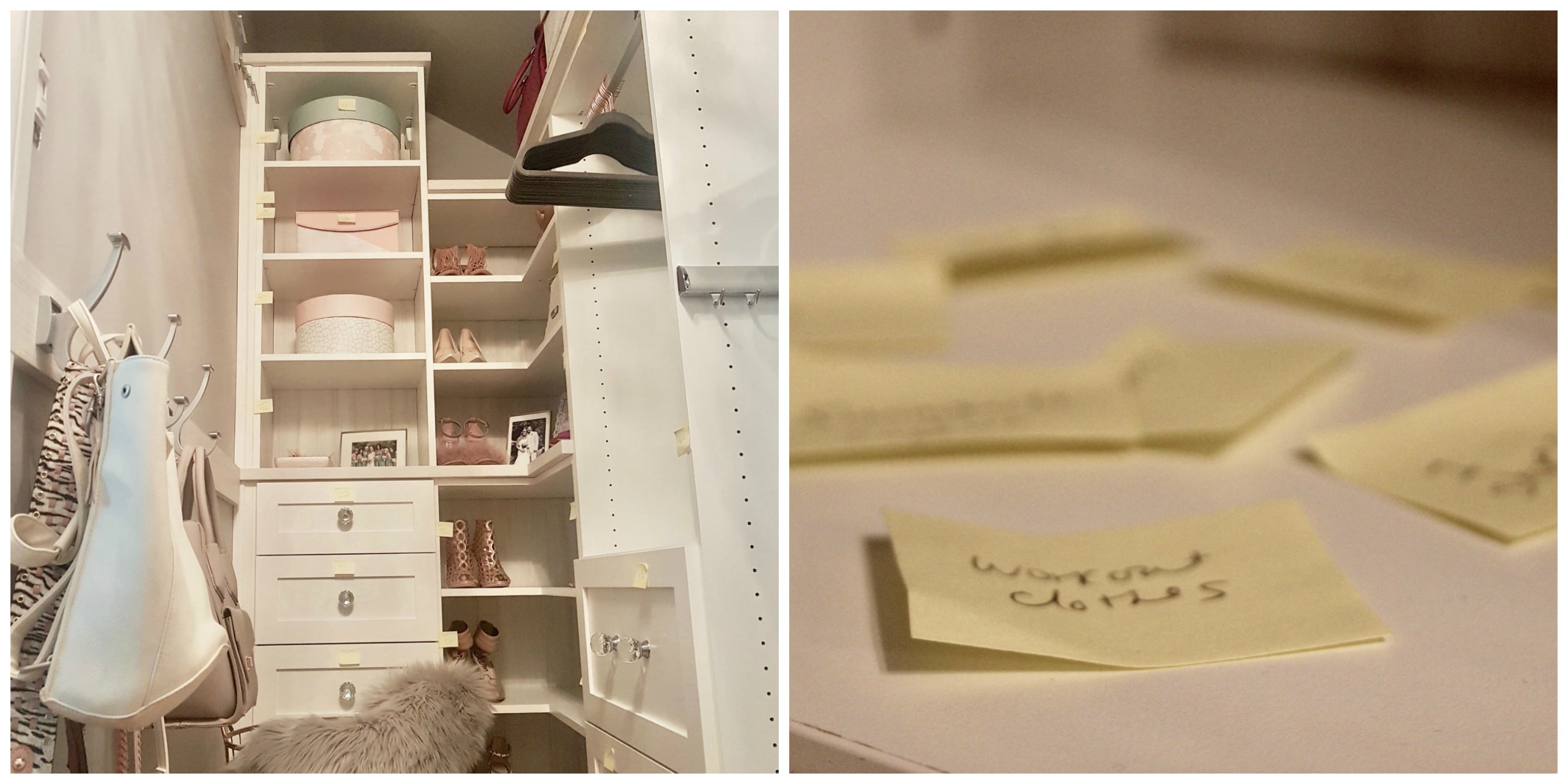 Clean & Fix
Take a look at the condition of your items. Do you think they're worth getting fixed? If an item is looking shabby but you feel it's still worthy of being in your wardrobe, consider buying a new one (or something similar). Steer clear of wearing something that is pilled, faded, or stretched just because you have a sentimental attachment to it. Get out your iron and steamer, a small pair of scissors, and a pill remover. As you're putting the clothes back in the closet, do a once over and get them prepped and perfect to hang to ensure they are set to go for the next time you're going to wear them. Separate items that need professional help such as hemming, dry cleaning, etc. Use this opportunity to clean all the purses, shoes, and jewelry you're keeping.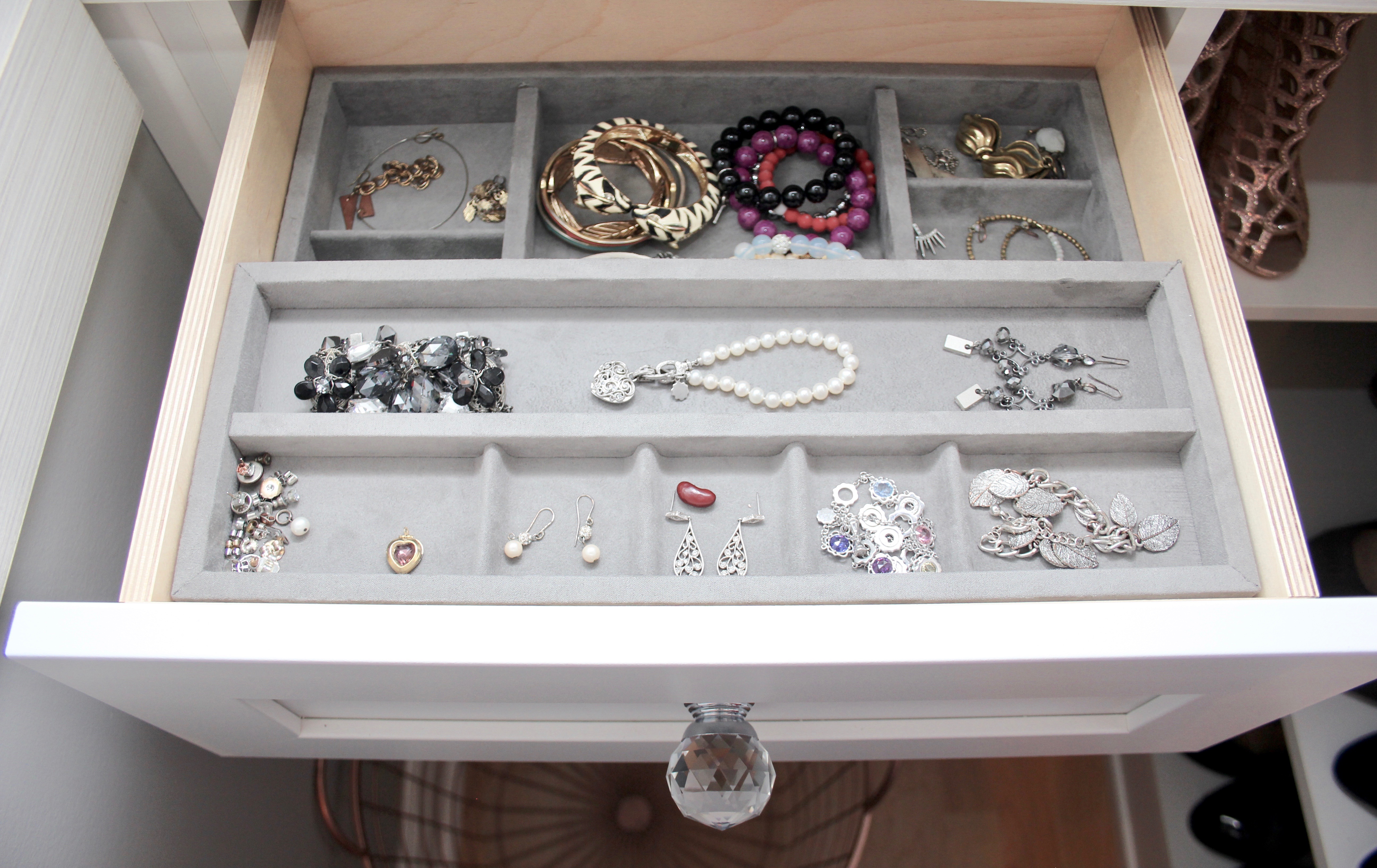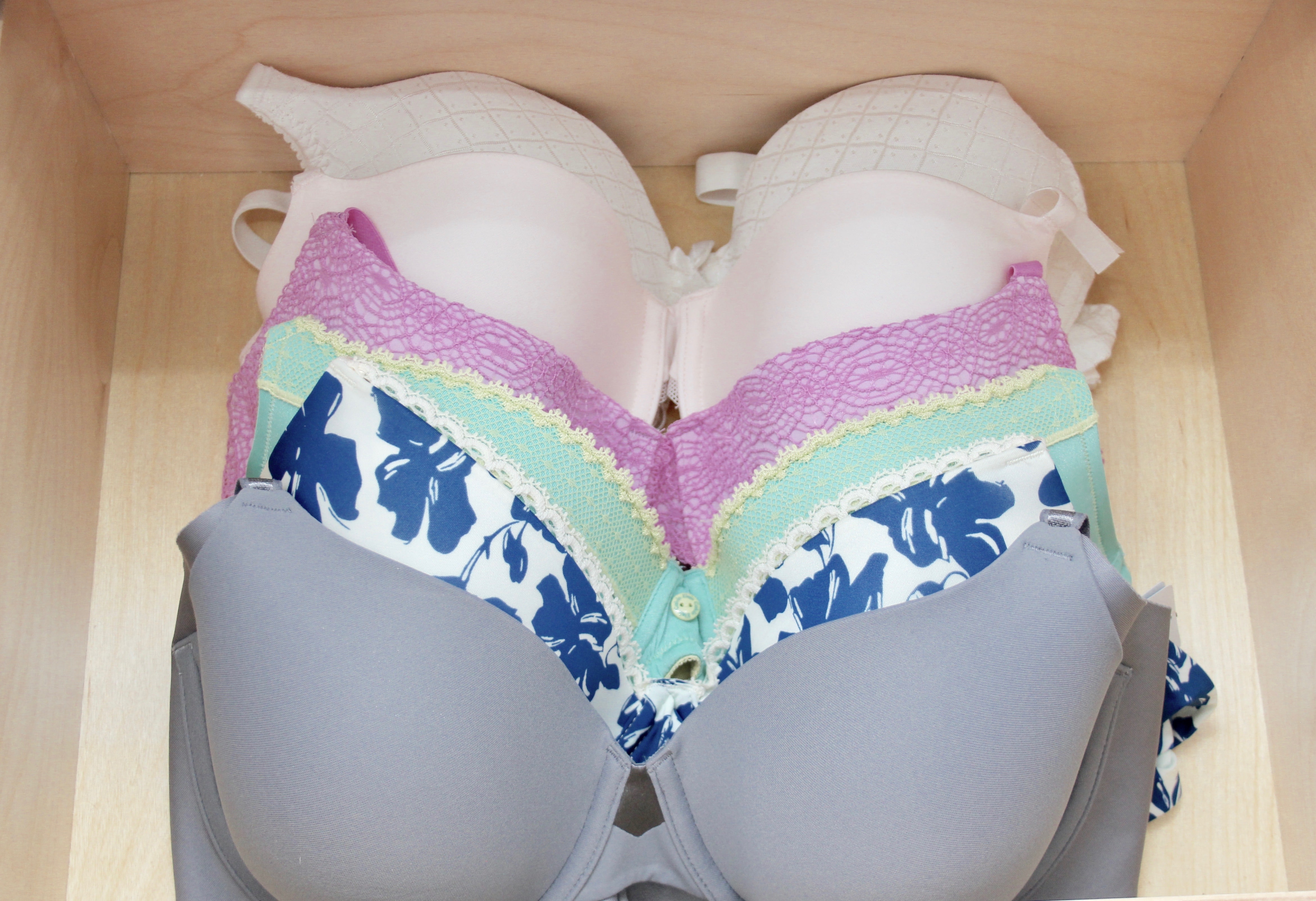 Take Photos Of Outfits
Take the time to put several outfits together, and snap photos to have on hand later when you're late and struggling with outfit inspiration. Pull the pieces and make sure to try everything on. Store the photos in an "outfits" album on your phone, or print them off and tack them up in your closet.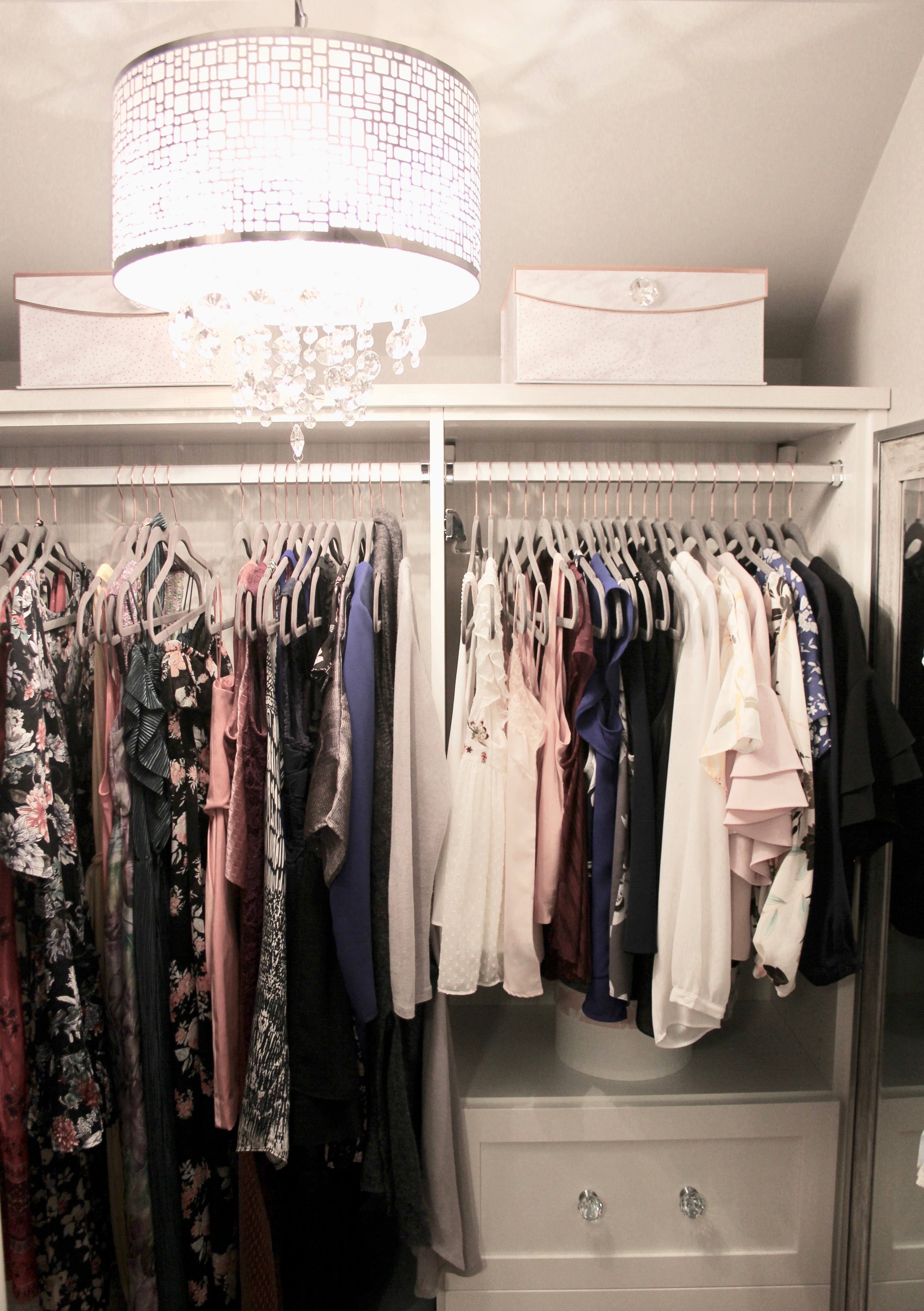 Additional Tips
Aim to do a closet detox twice a year. I usually do one big one in the spring and a mini one in the fall.
Look for simple, inexpensive ways to beautify your space. Stylish boxes and pretty hangers are key. Read up on all the fine details of my Dream Closet here.
Tailoring your clothes is everything. I can't stress this enough – I've transformed pieces I was about to throw out! It's always worth investing in a good tailor.
Pack away the maternity and transition clothes. Truth be told, I had one wardrobe for when I was pregnant, and an entirely different one post-pregnancy (mamas – you know what I'm talking about!). Store all those items you may use again under your bed or in a spare room in vacuum sealed bags.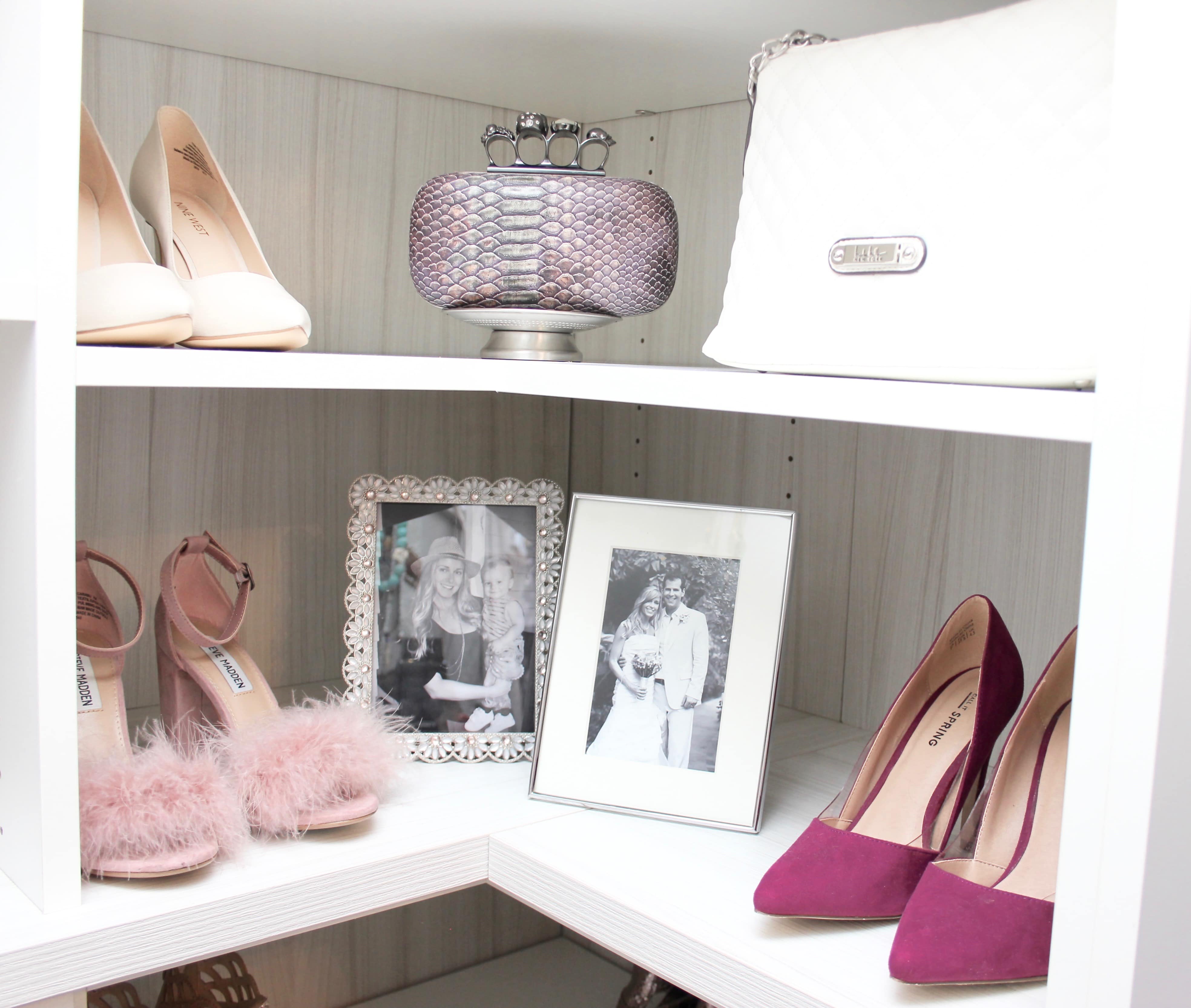 Don't forget to pin this to your outfit and organization board and follow me on Pinterest here. 
Thank you to California Closets for sponsoring this post. As always, my thoughts are my own.
xx