Long-lasting custom pumpkins, festive movies + books, and mantle ideas! Here's how we're prepping for Halloween!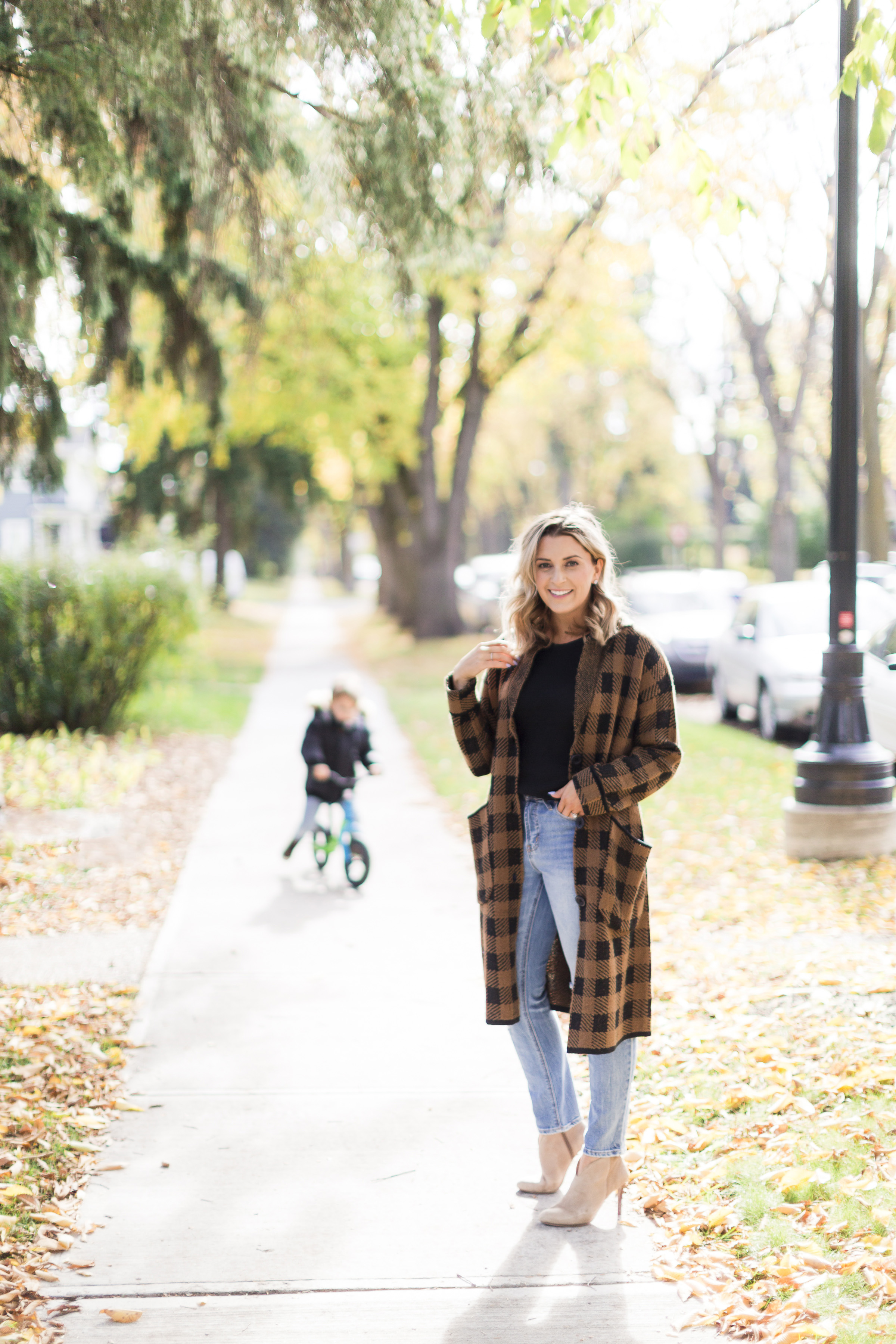 It's quite possible I love Halloween as much as Christmas. At the very least, it's really close! LOL! Getting costumes ready, decorating, watching scary movies, I eat it all up AND it's even more fun with kids! Here's how we're getting set for this spooky holiday!
Long-Lasting Custom Pumpkins
We've invested in these amazing pumpkins designed by Expert Pumpkin Carver Natasha Guindon. She carves custom designs (even your business logo!) into synthetic pumpkins that last forever. Check out her other designs here. Does this mean we're not carving any pumpkins? No! However, we will carve fewer this year. I love roasting up the pumpkin seeds and the nostalgia of carving but something about the waste afterwards has never sat well with me. This is a nice compromise!!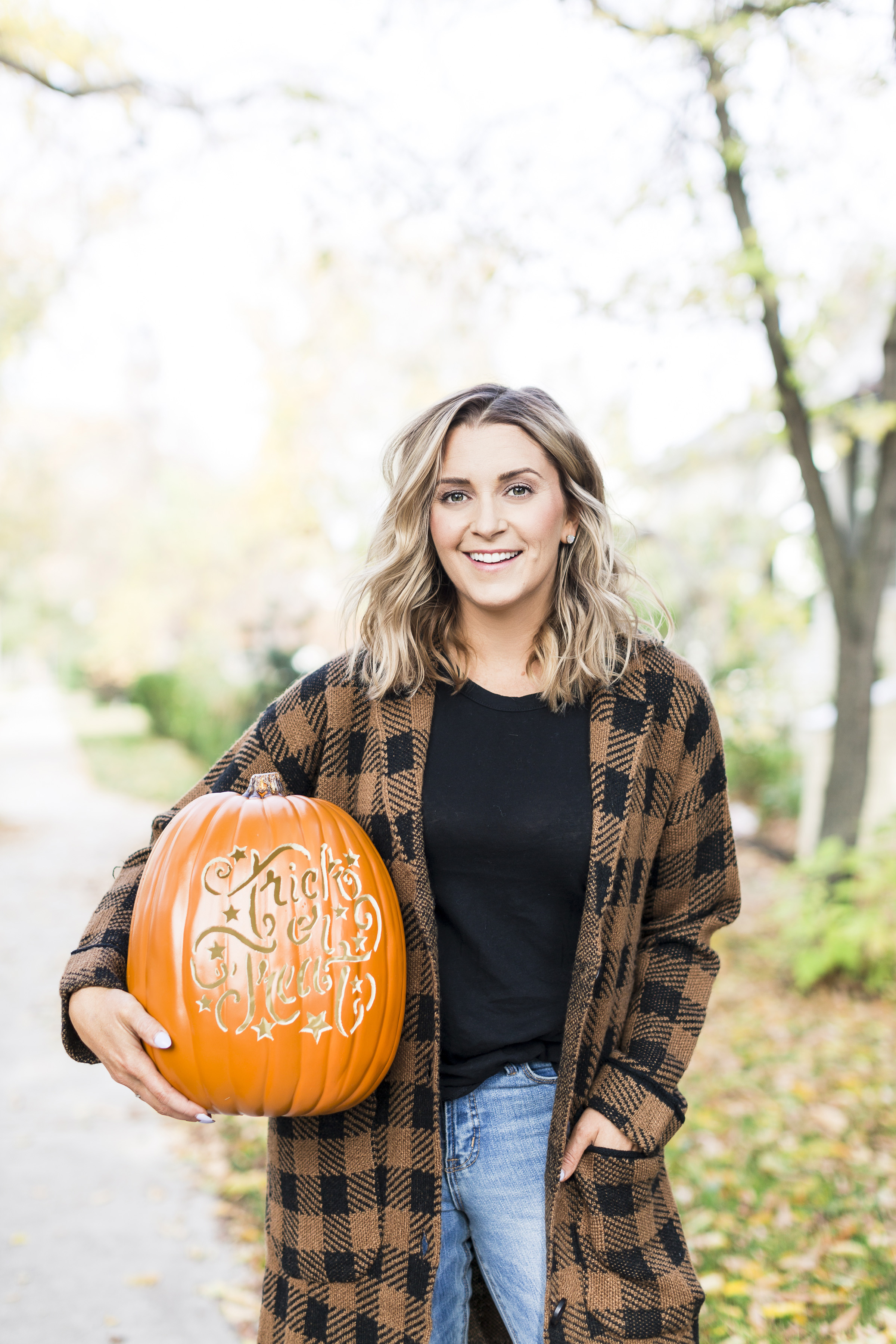 We're also jumping right on the bat trend. I've incorporated these sticky bats into our mantle. Make sure to use two stickys per bat so they stay secure. Stay tuned for the finished product soon on my Instagram. I've found inspiration for Halloween decorating from my blogger buddy Amanda Campbell of The Ginger Home. Check out how she accomplished this spider decor!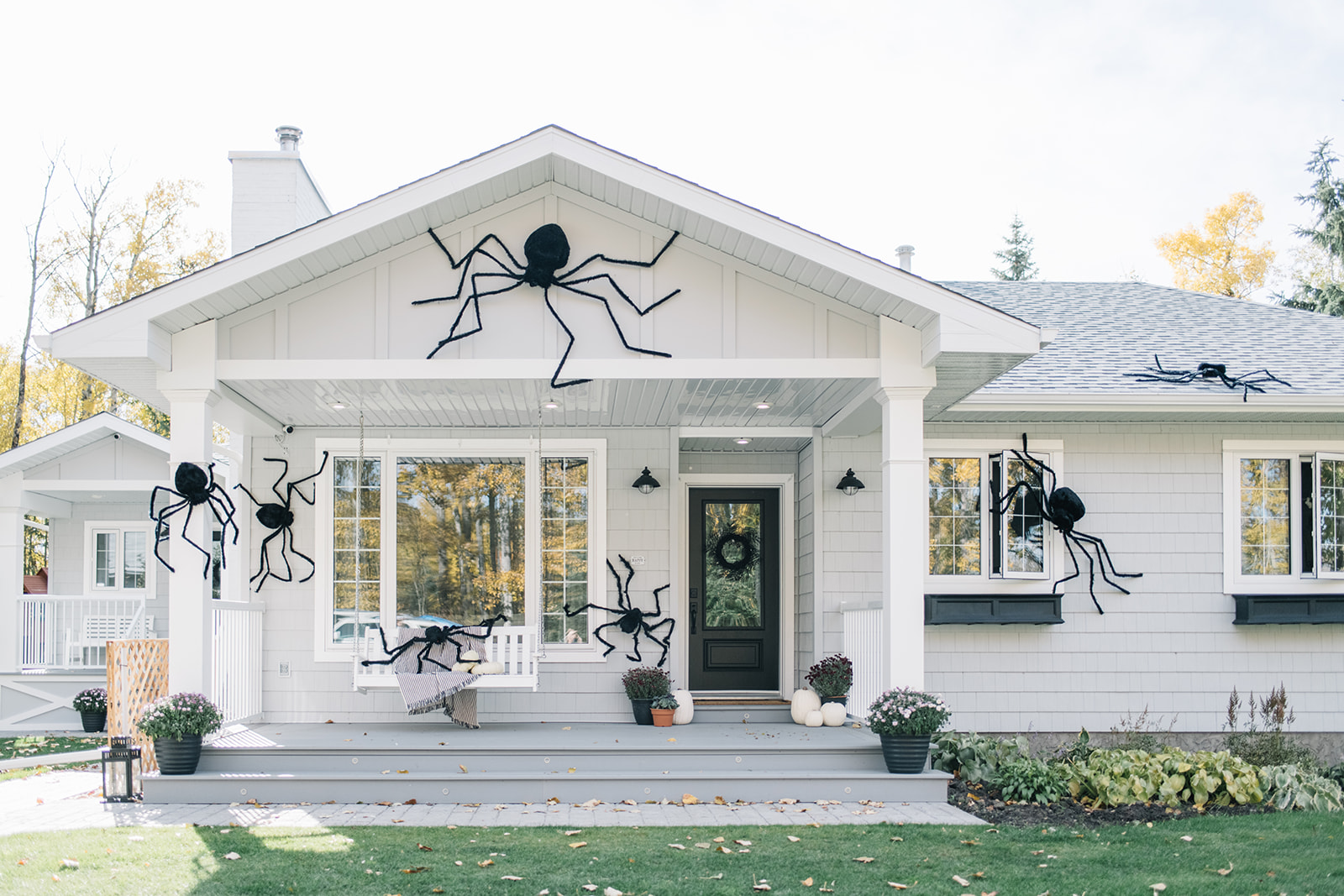 Kid-Friendly Halloween Movies
We're about to launch into the Halloween movie marathon! Here are a few toddler-friendly movies to check out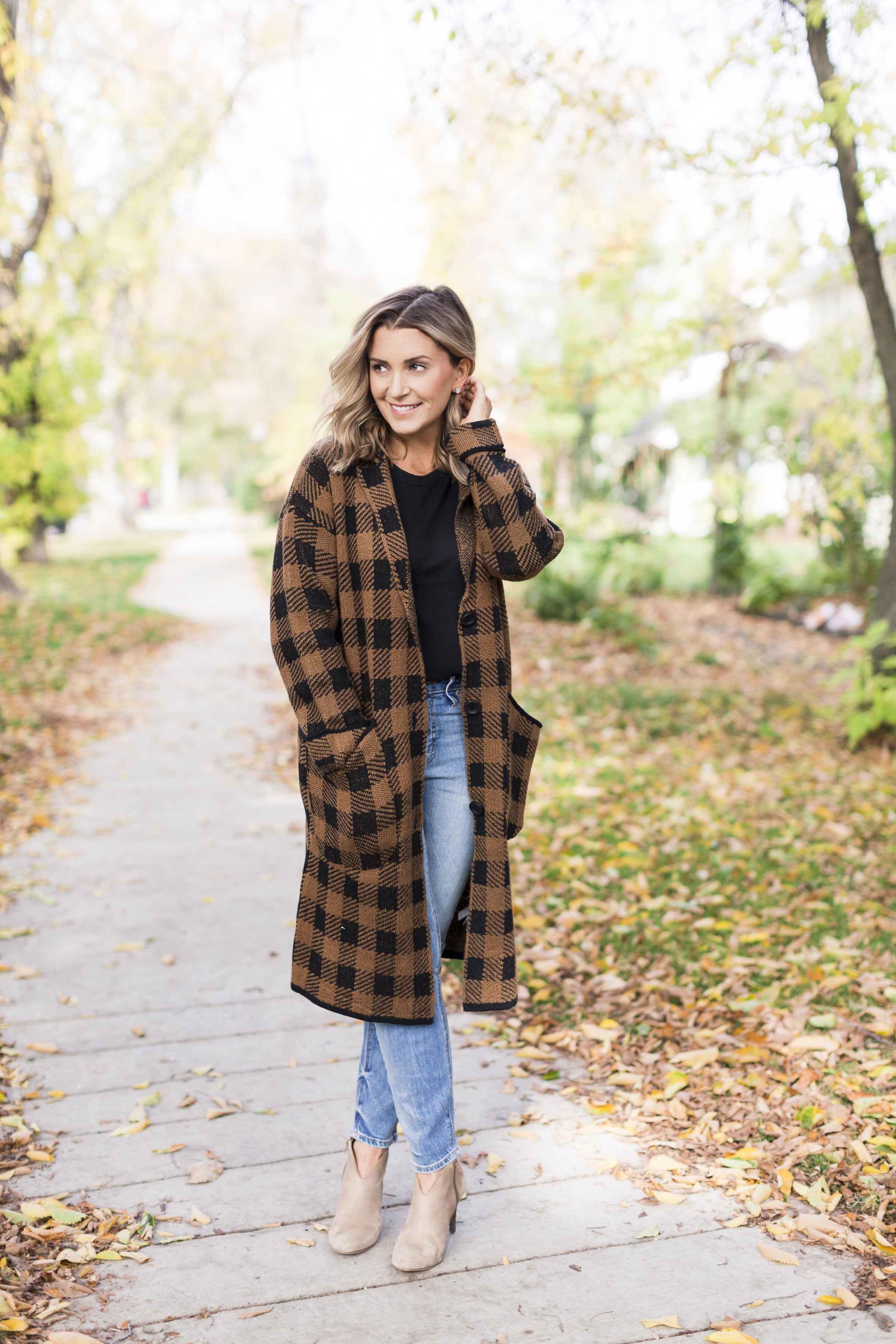 Buffalo Plaid Cardigan (if sizes run out – call Elle's Closet Boutique directly. Contact information is here).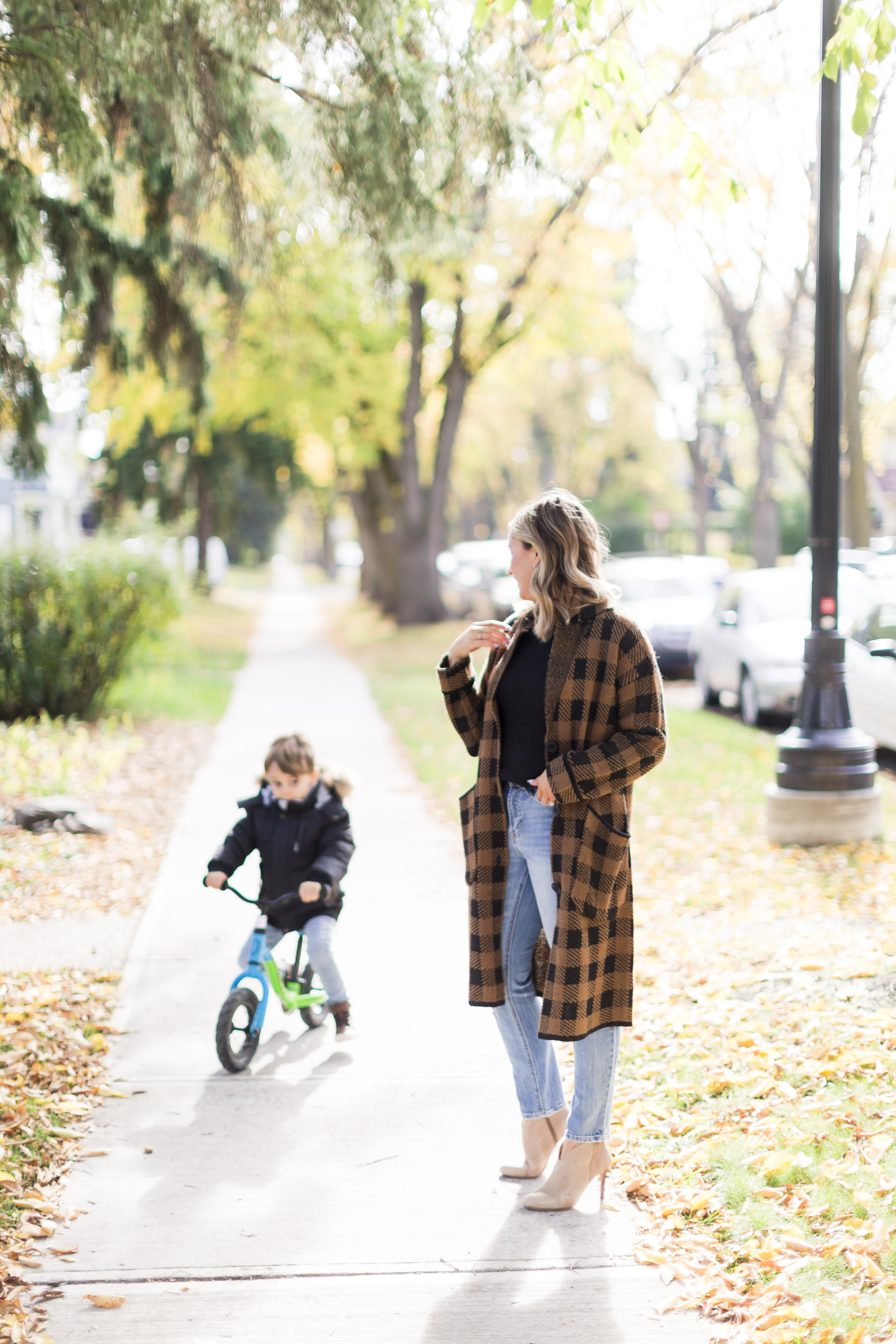 Our Fave Halloween Kids Books
The Teeny Tiny Ghost and The Monster 
How to Make Friends With A Ghost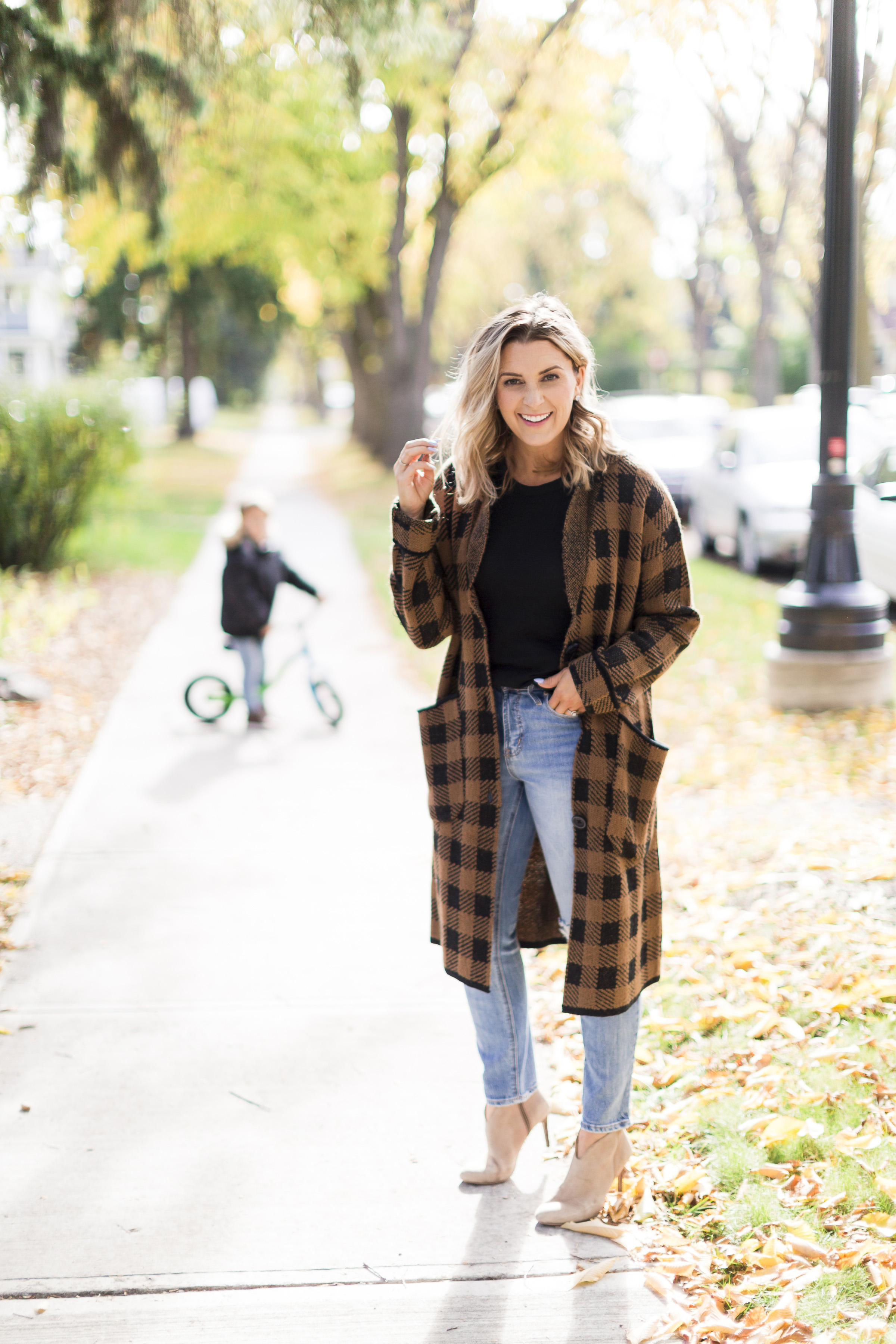 High-waisted straight-legged jeans | Boots (sold out)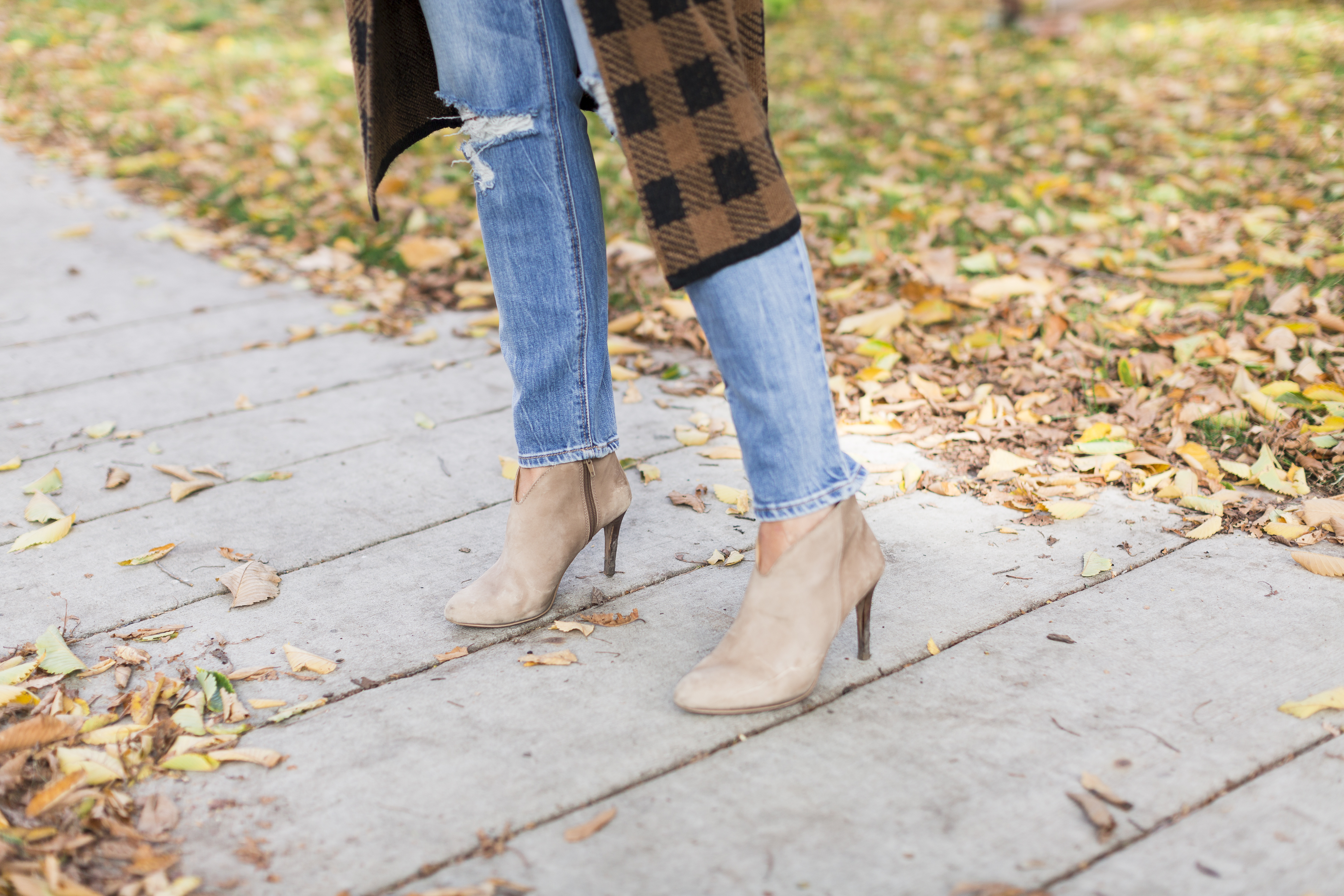 Other than that, we have a few Halloween parties to go to but I'm most excited to go trick-or-treating with Wyatt and to hand out candy! Share with us in the comments below what you're up to this Halloween season!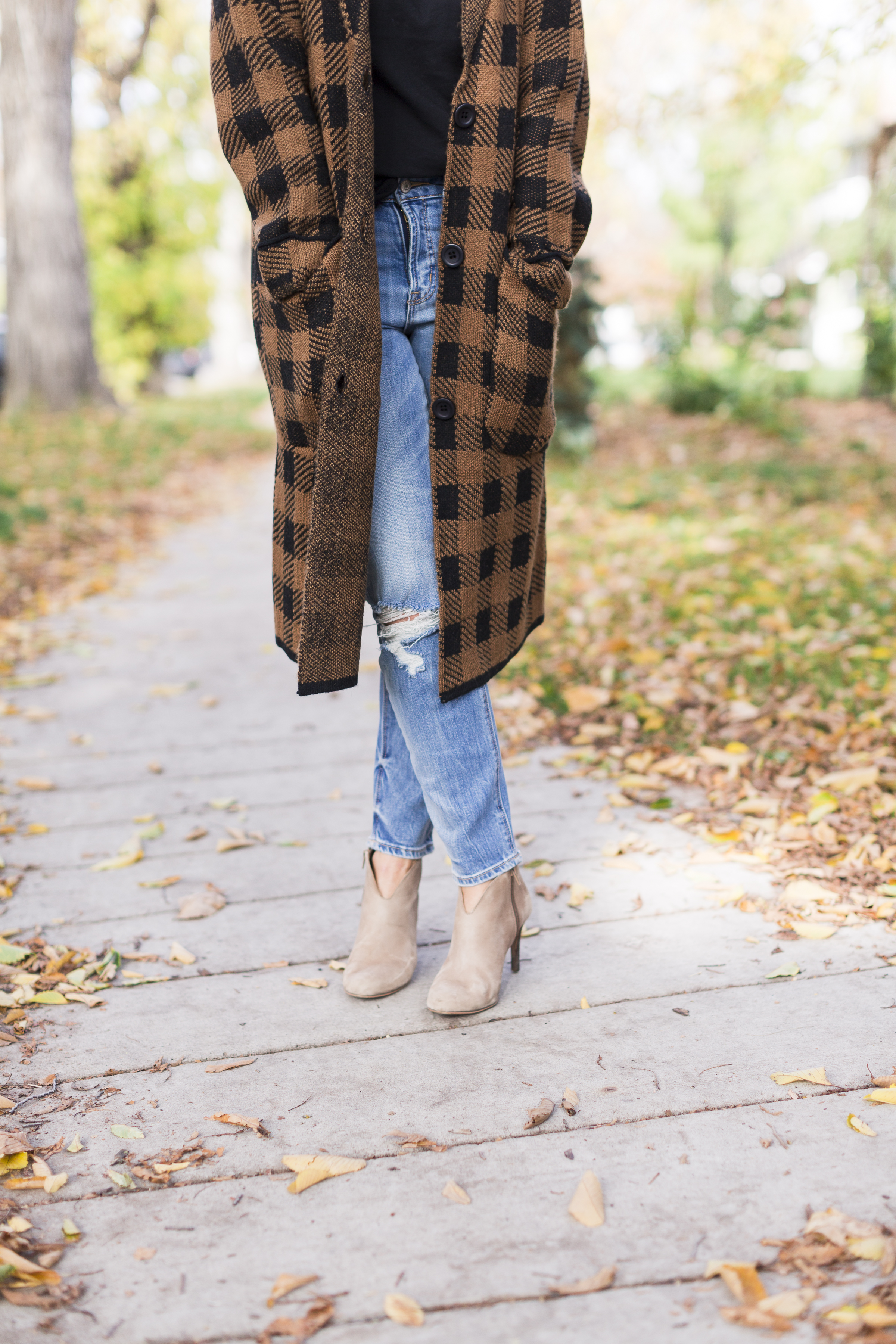 Photos: Dallas Curow Photography
Don't forget to Pin this to your Fall Style and Halloween Decor boards and follow me on Pinterest here.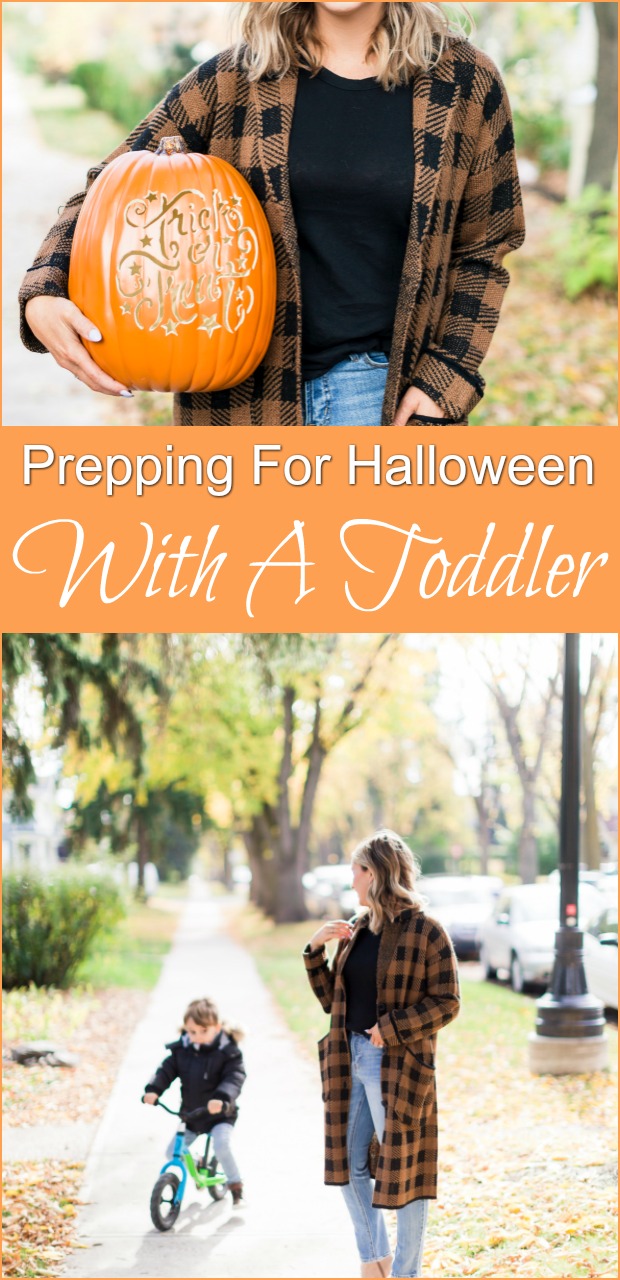 Other Posts You'll Like
xx