These DIY Snowflake Stamps are super simple to make, and will add that something extra to your winter-themed crafts!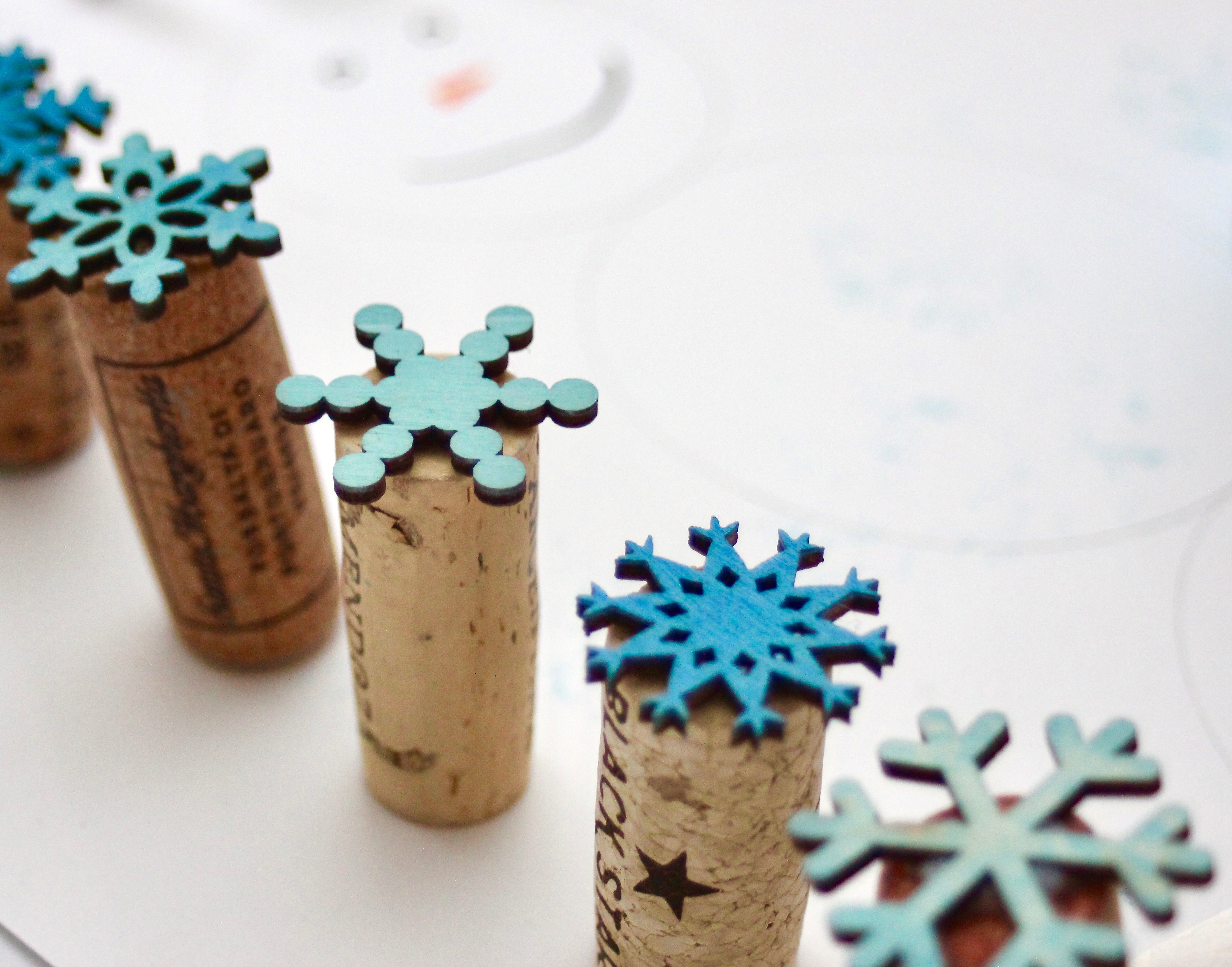 DIY Snowflake Stamps
Total Cost: Anywhere from $2 – $20, depending on what you have at home and where you buy your supplies.
Time Investment: Five minutes
You'll Need:
Wooden snowflake embellishments – I bought these off Amazon but you can often find them at The Dollar Store.
Wine corks – I had extras around the house, but if you're not a wine drinker, you can buy them here.
Glue gun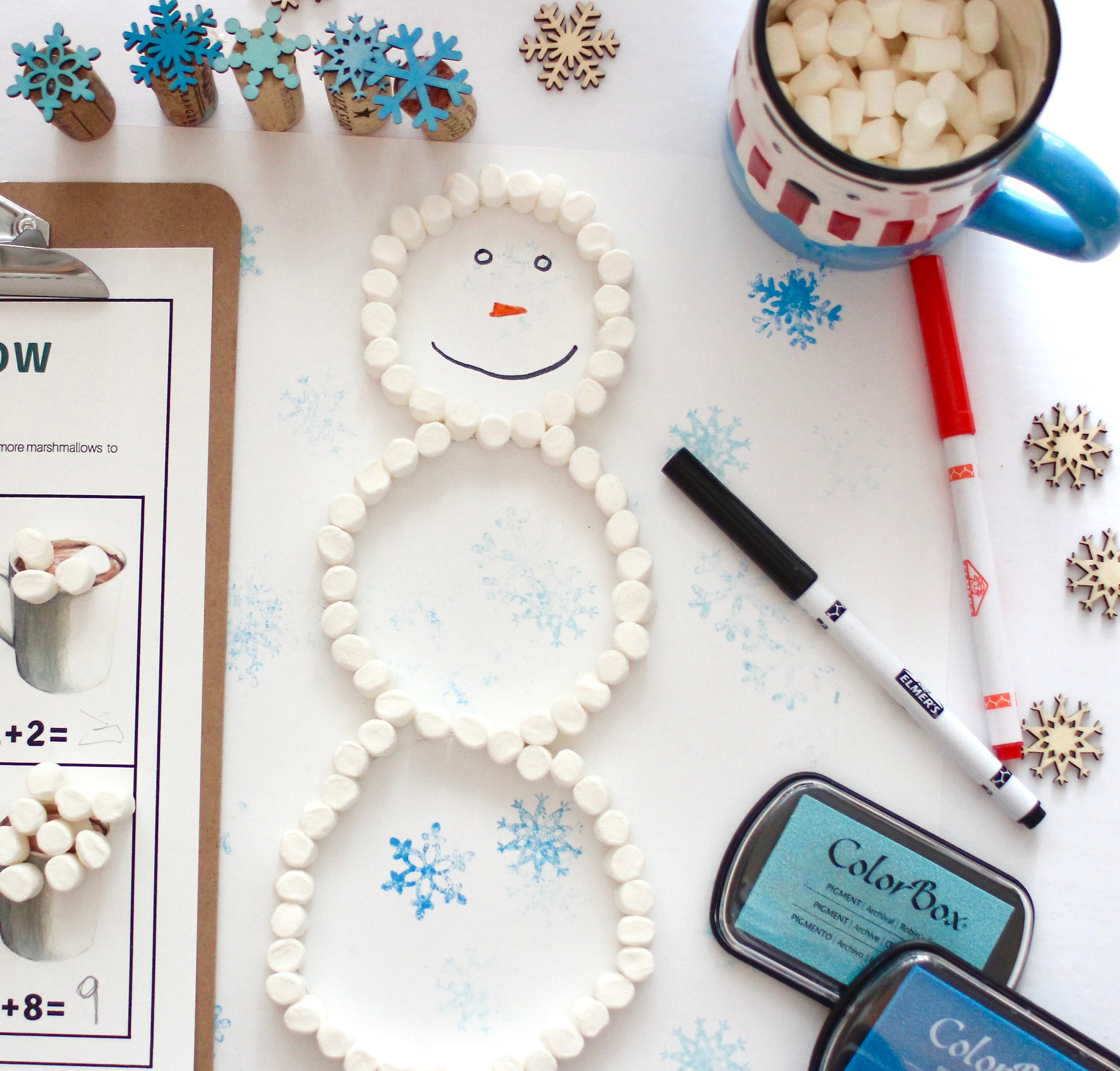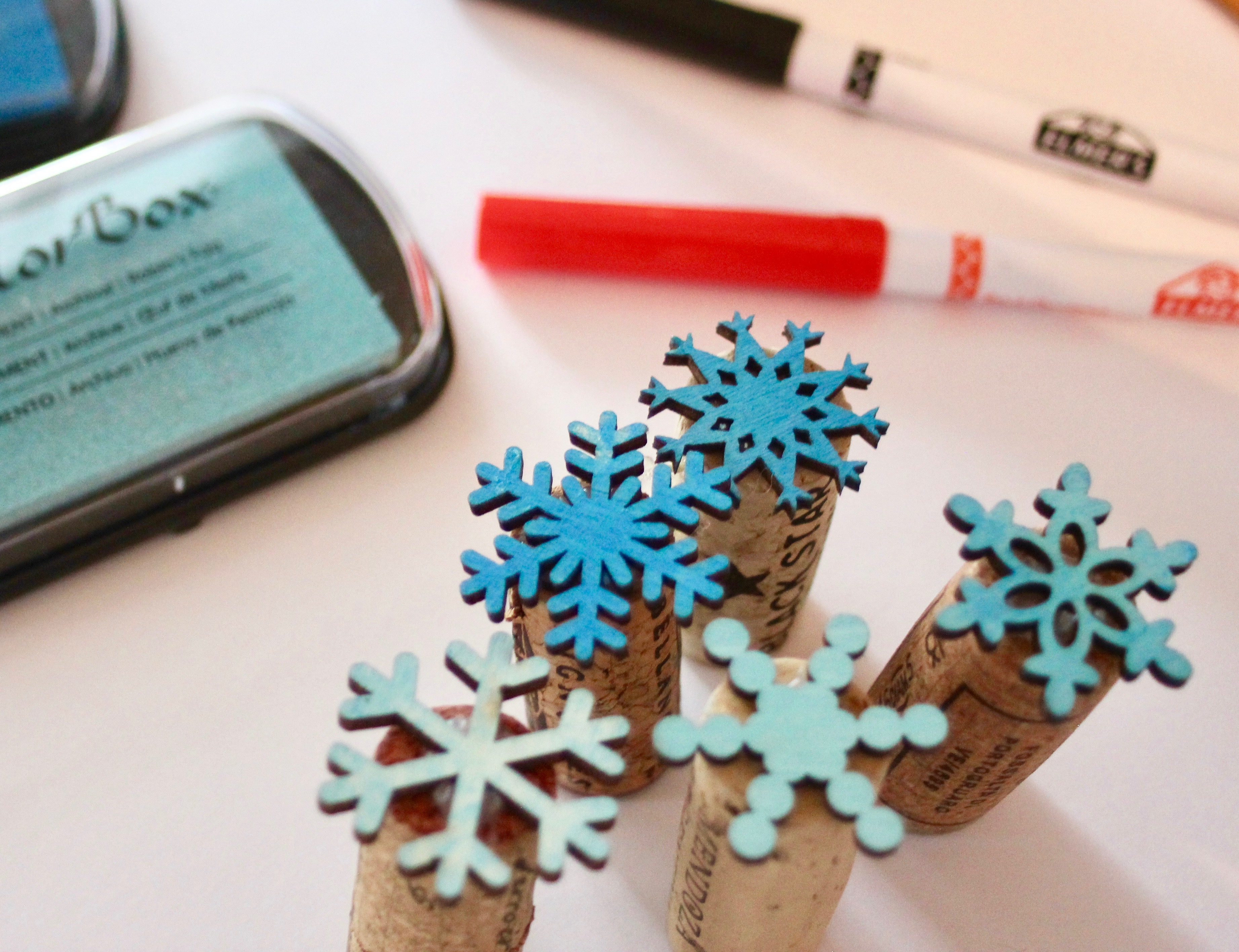 Directions:
Glue each snowflake to a wine cork. Be careful to press right in the centre of the cork to ensure it's secure, and so the ends of the snowflakes don't bust. Let them set for half an hour or so, and then they're ready to use! Make sure to press them firmly into the ink pads and onto the paper to ensure full coverage.
We used them for this Easy + Adorable Snowman Craft!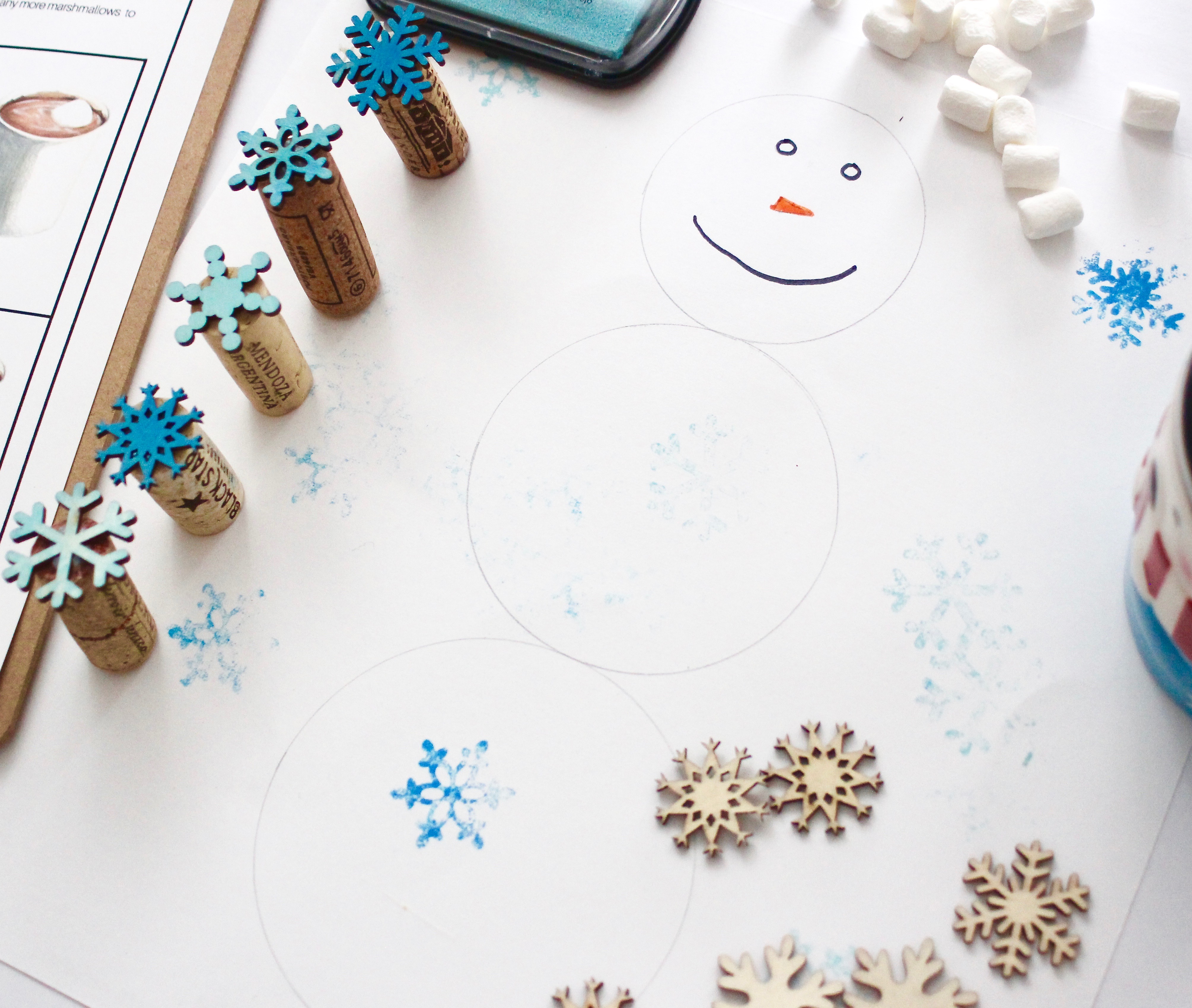 Don't forget to pin this to your DIY Crafts and Kid's Activities boards and follow me on Pinterest here!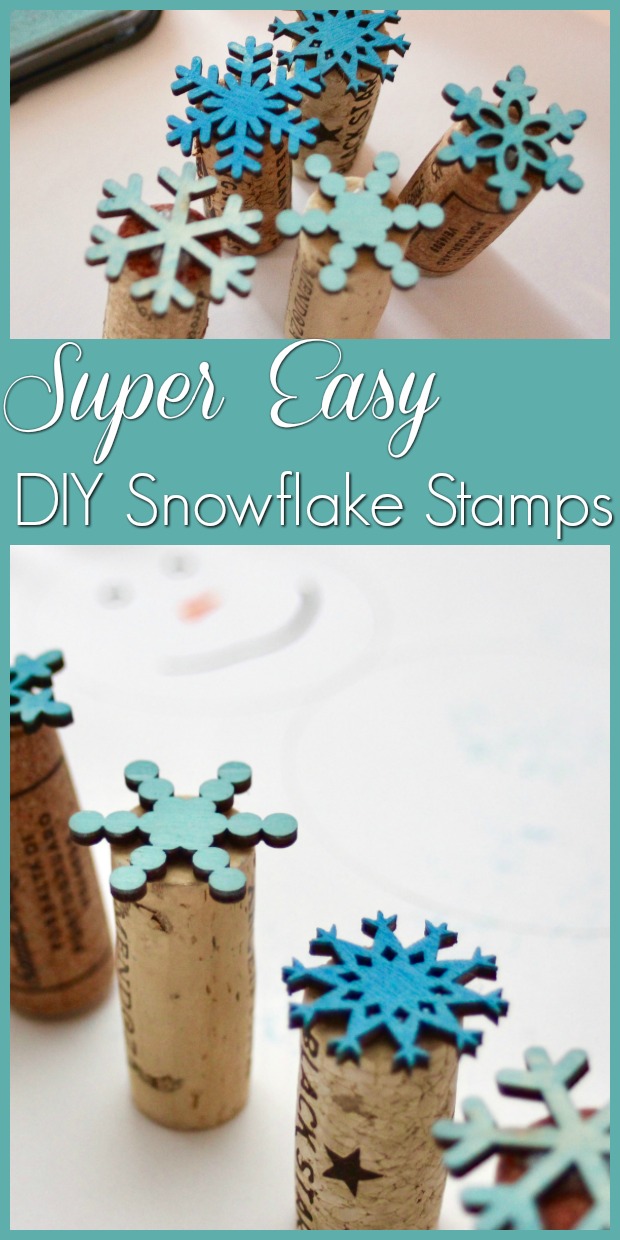 Other Posts You'll Like:
Pretty Polka Dot Floral Wrap DIY
How To Throw An Awesome Truck Birthday
xx