Grab a red sharpie and whip up this super simple Valentine's Tic Tac Toe for your kid to play or to hand out to their friends!

You're going to love how easy this is! When it comes to our Valentines, we like to gift things that friends can use or play with (last year it was Super Awesome Superhero Valentines)! My mom gifted a similar Valentine's Tic Tac Toe to Wyatt last year and it was so nice to have something we could continue using and enjoy instead of tossing in the recycling. We decided to make these for Wyatt's friends this year. If you're wanting to save a bit on cost, consider making the game pieces out of card stock instead of buying embellishments. You could do heart shapes all on one page, laminate, and cut them out.
Materials you'll need are listed below!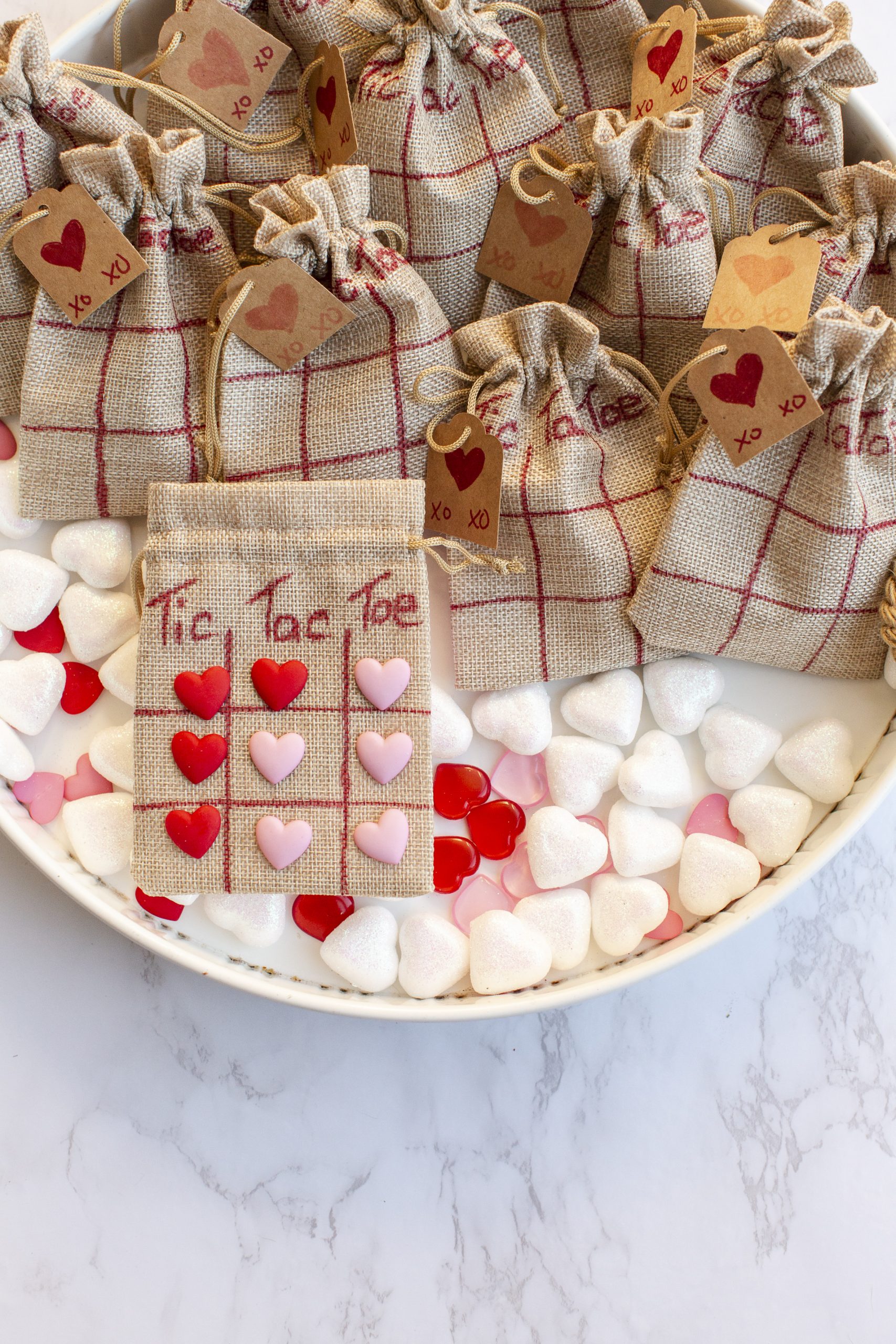 You'll Need:
heart embellishments (the ones pictured are from Michaels but you can also get mini plastic hearts at The Dollarstore)
red sharpie
Valentine's Day tags
Directions:
Grab your red Sharpie (and pink if you want to mix it up), and put a piece of cardboard or cardstock in the bag to prevent leaking through the linen.
Draw your lines and 'Tic Tac Toe' title on the bag. Let the ink dry for 15-20 minutes.
Toss your embellishments in the bag and tie it up.
Pop on a cute Valentine's Day tag and done!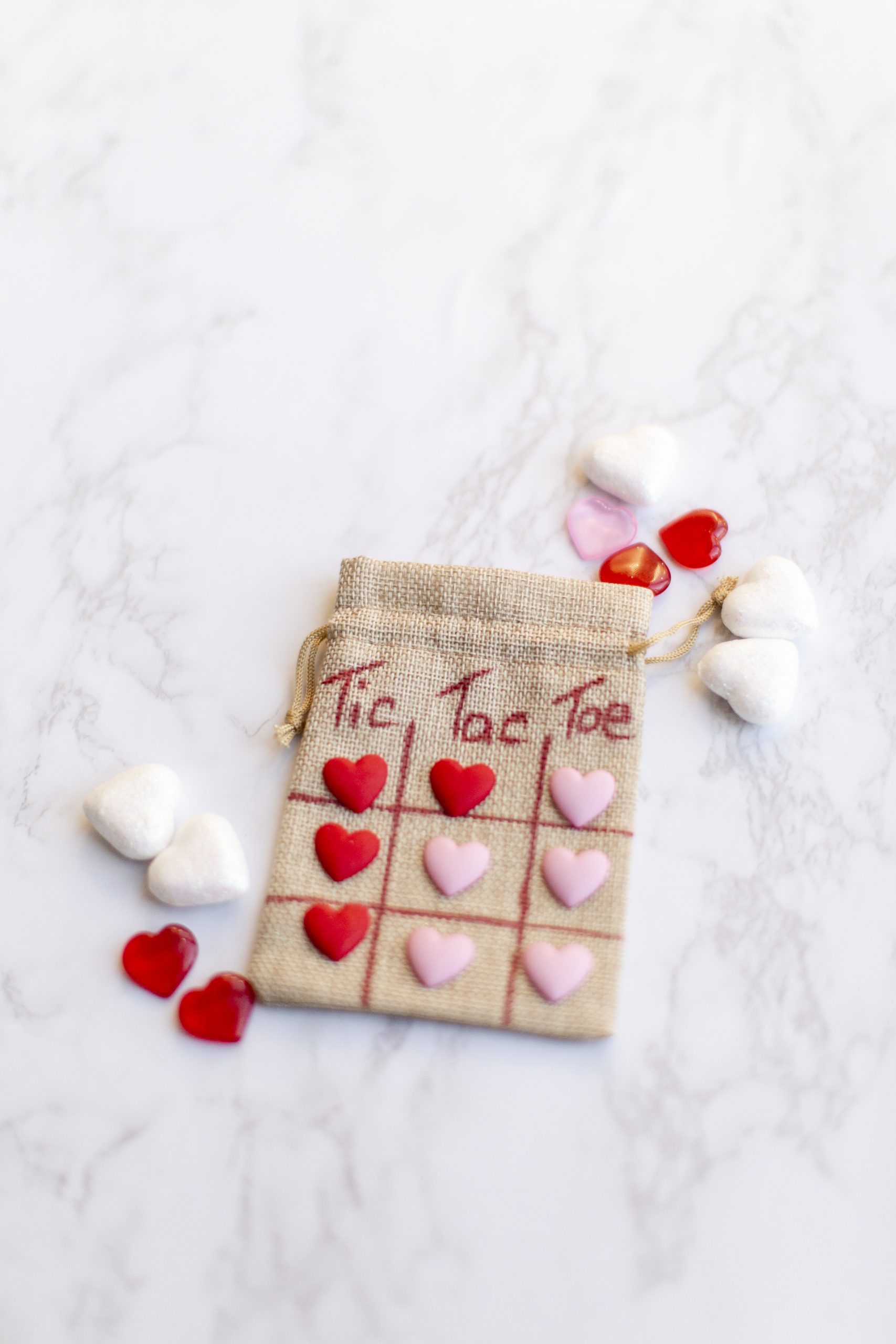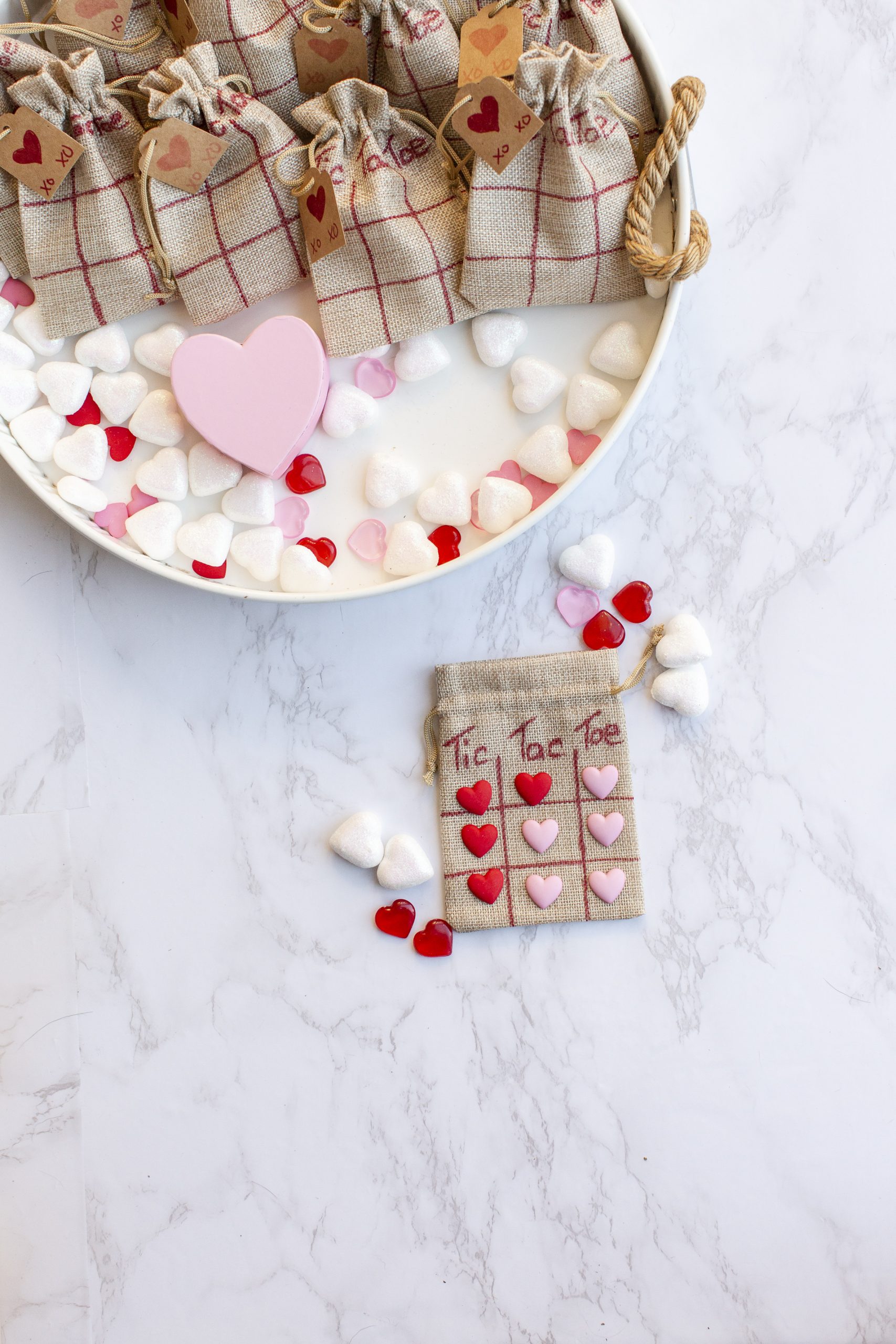 Pin this to your Kids Valentine's Ideas board. Follow me on Pinterest here!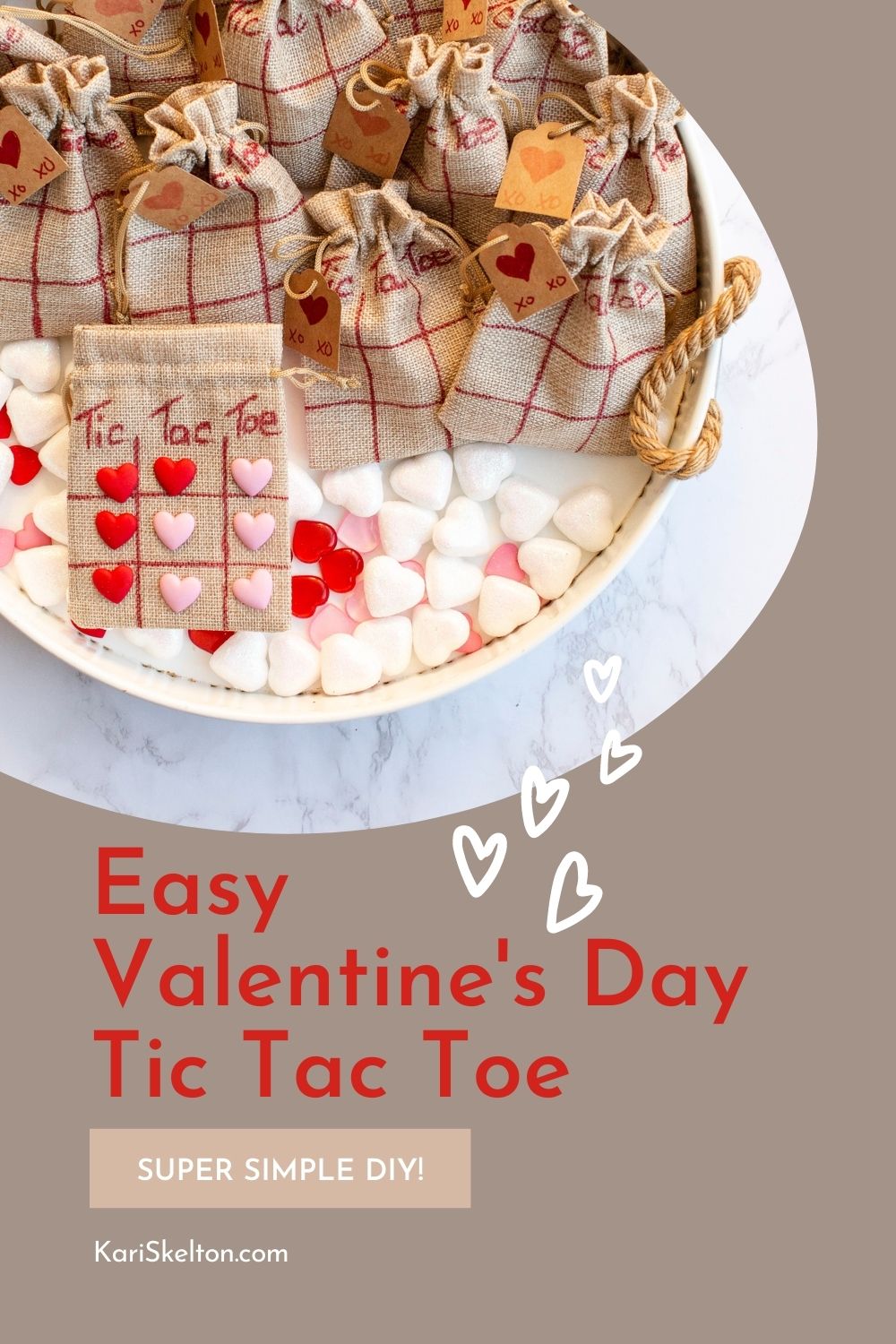 Other Posts You'll Love
Simple 'Love' Craft For Toddlers
How To Help Your Kid Through Daylight Savings Time
xx