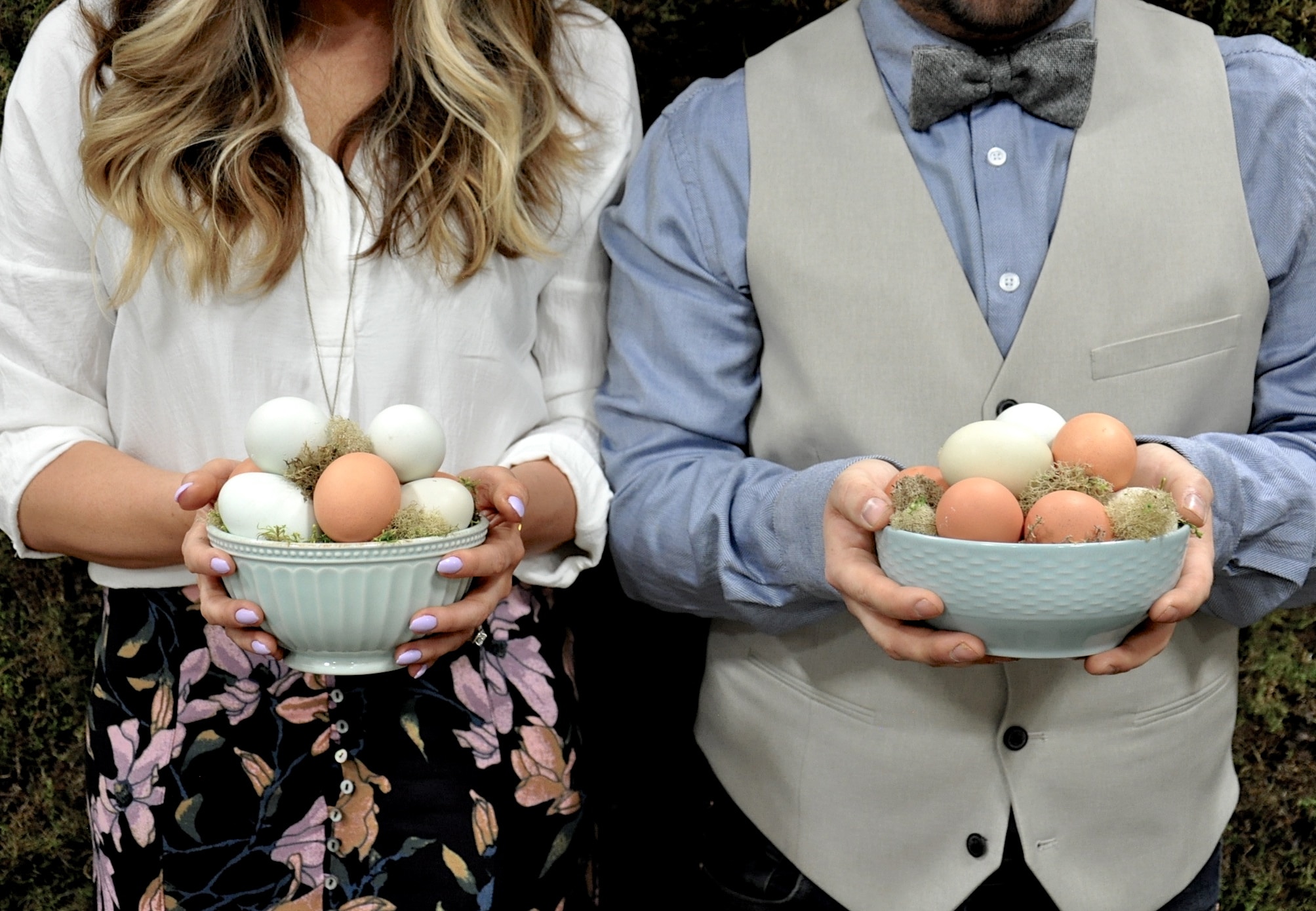 My favourite projects are the ones with little effort that look like you may have spent hours! This Easter brunch tablescape is just that. I teamed up with my friend, Edmonton Designer and Florist Cory Christopher to create a beautiful, yet simple table for Easter brunch. You could pull this together fairly quickly (if you're like me and leave everything until the last minute). We also dressed a fun Toddler Table too!
Easter Brunch Tablescape
Start off with a natural paper roll. I love how unique and beautifully simple this is. You can buy the natural option here or here or go with white instead! Bonus: if your wreck your table runner – just rip off another piece!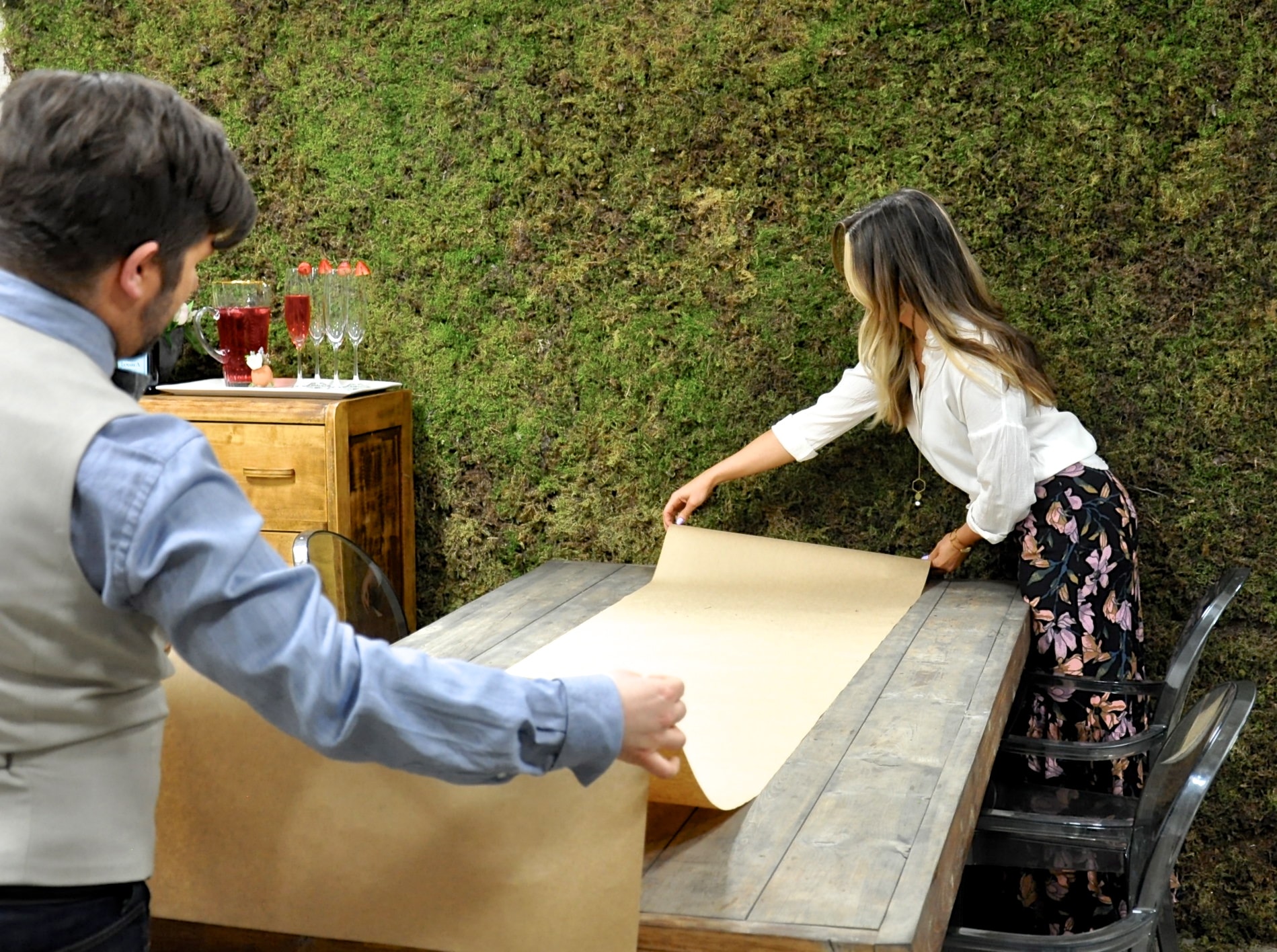 Tableware
Set out your items and get creating! I love the mix of glassware Cory chose for our table. The gold goblets really add something different. I love these too.
To avoid over-spending, try to use what you already have. I don't mind spending a few dollars to purchase new cloth napkins in whichever theme colour I'm going with. Superstore and Homesense are my go-to places for these types of purchases. The styles are great, and usually, the price is too.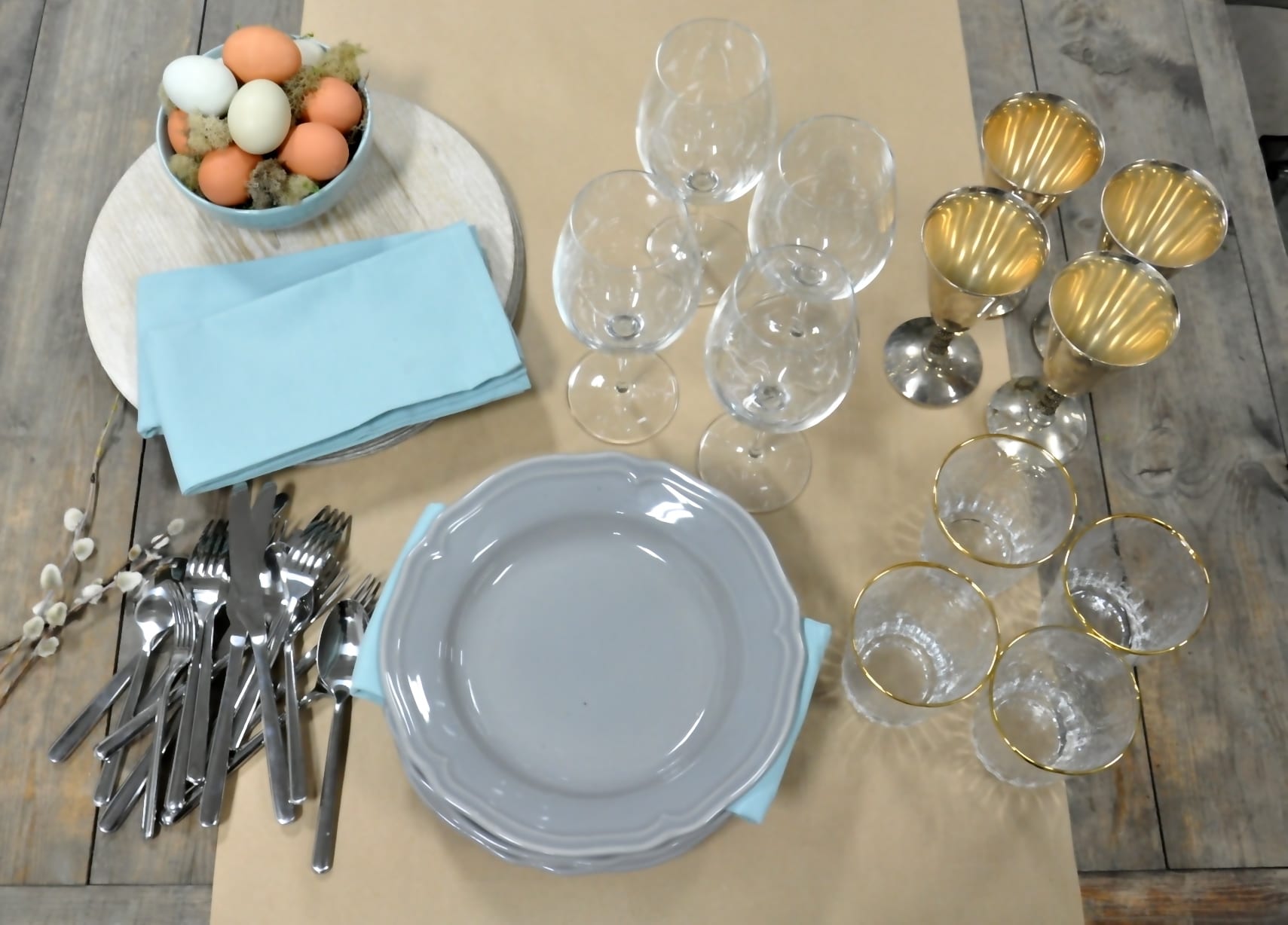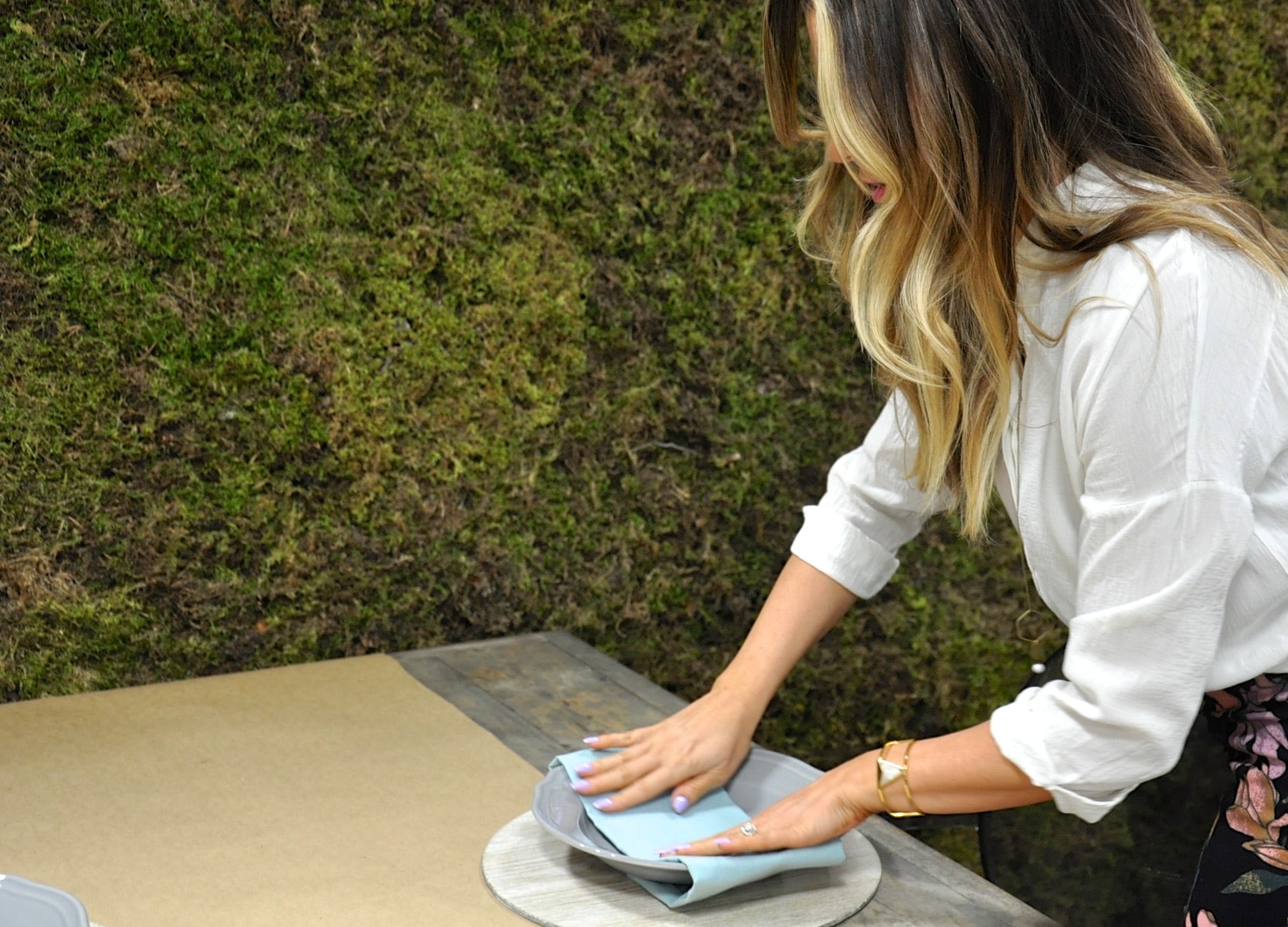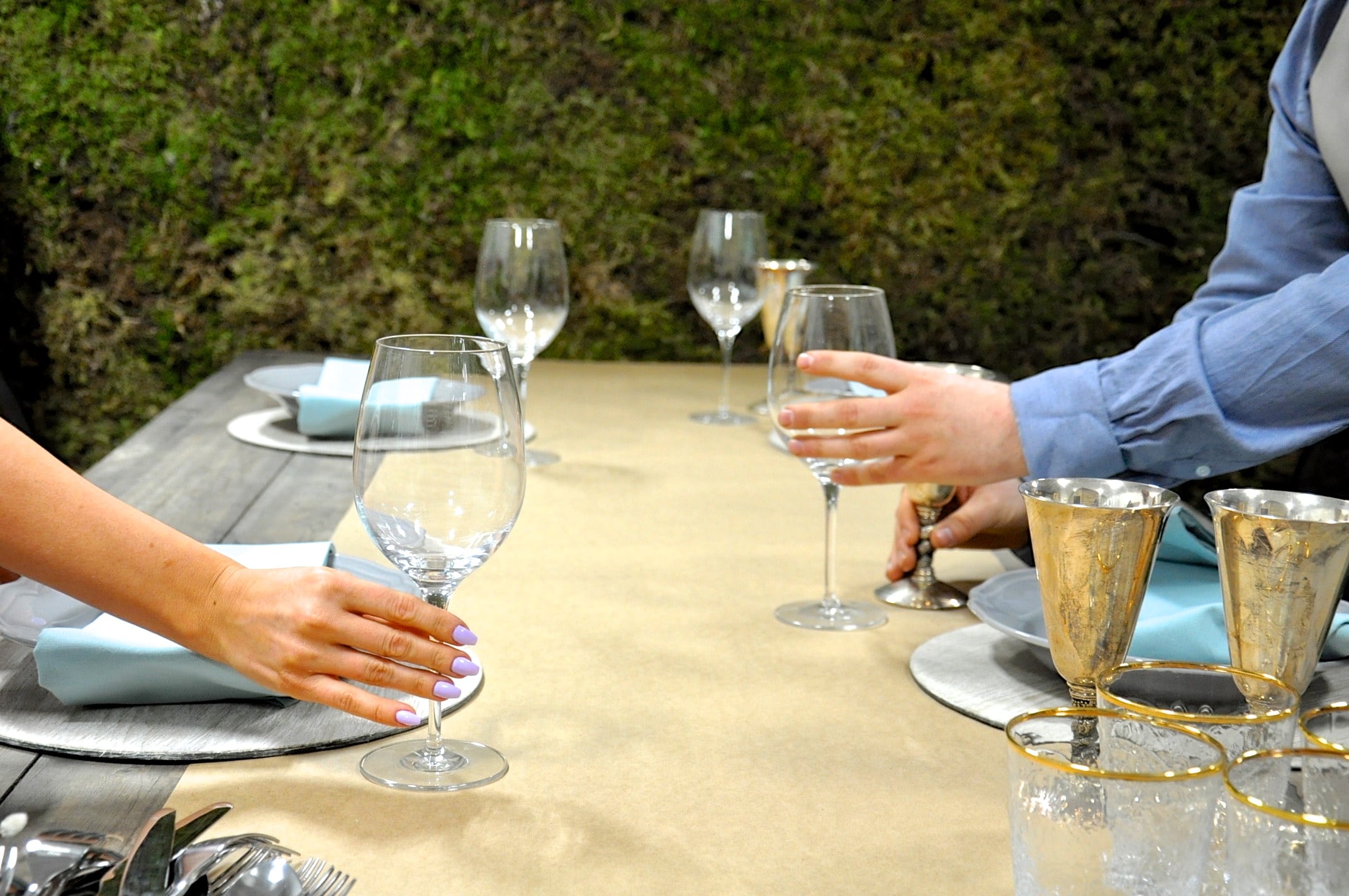 I love the Pussy Willows over each setting. They provide such an earthy, outdoorsy feel without being too over-the-top.
Real Blue Eggs
These gorgeous eggs are from Boissonneault Family Farms north of Edmonton. We wanted real blue eggs for a few reasons – it was less work than dying eggs, and it kept with our "all-natural" theme. The best part is after you're done using eggs as decor for your table you can throw them in the frying pan! Our little guy Wyatt has been loving them for breakfast this week. You'll notice we didn't limit our eggs to "real" ones, either. No Easter Brunch table is complete without a bowl or two of Mini Eggs!
Floral
The final (and in my opinion, most important) part of the Easter Brunch tablescape is flowers. This is where you really see your table really come to life. What better way to accentuate that springtime vibe than with fresh flowers.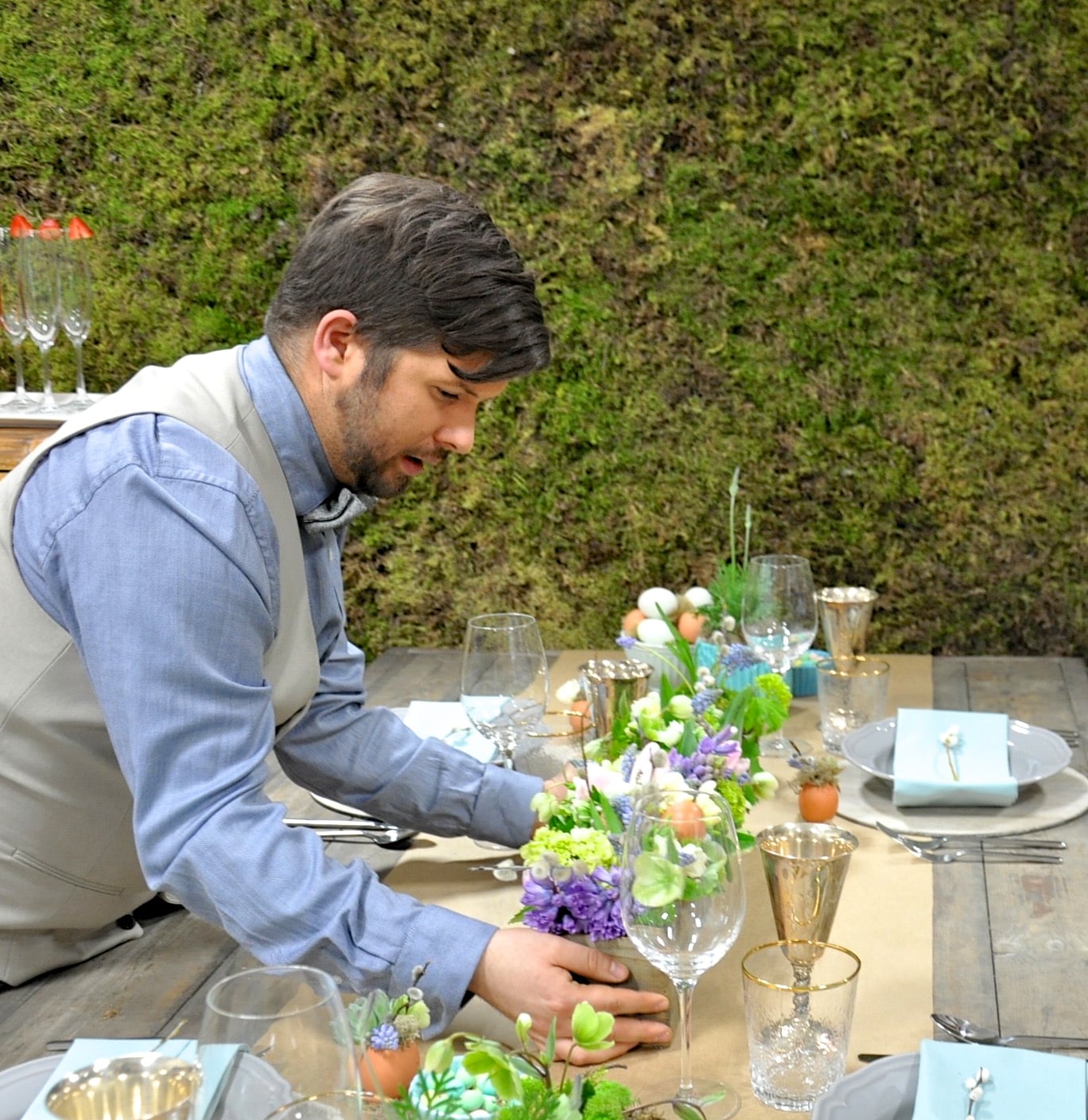 Cory created this stunning 'Easter Surprise' arrangement with beautiful blooms in a long wooden box.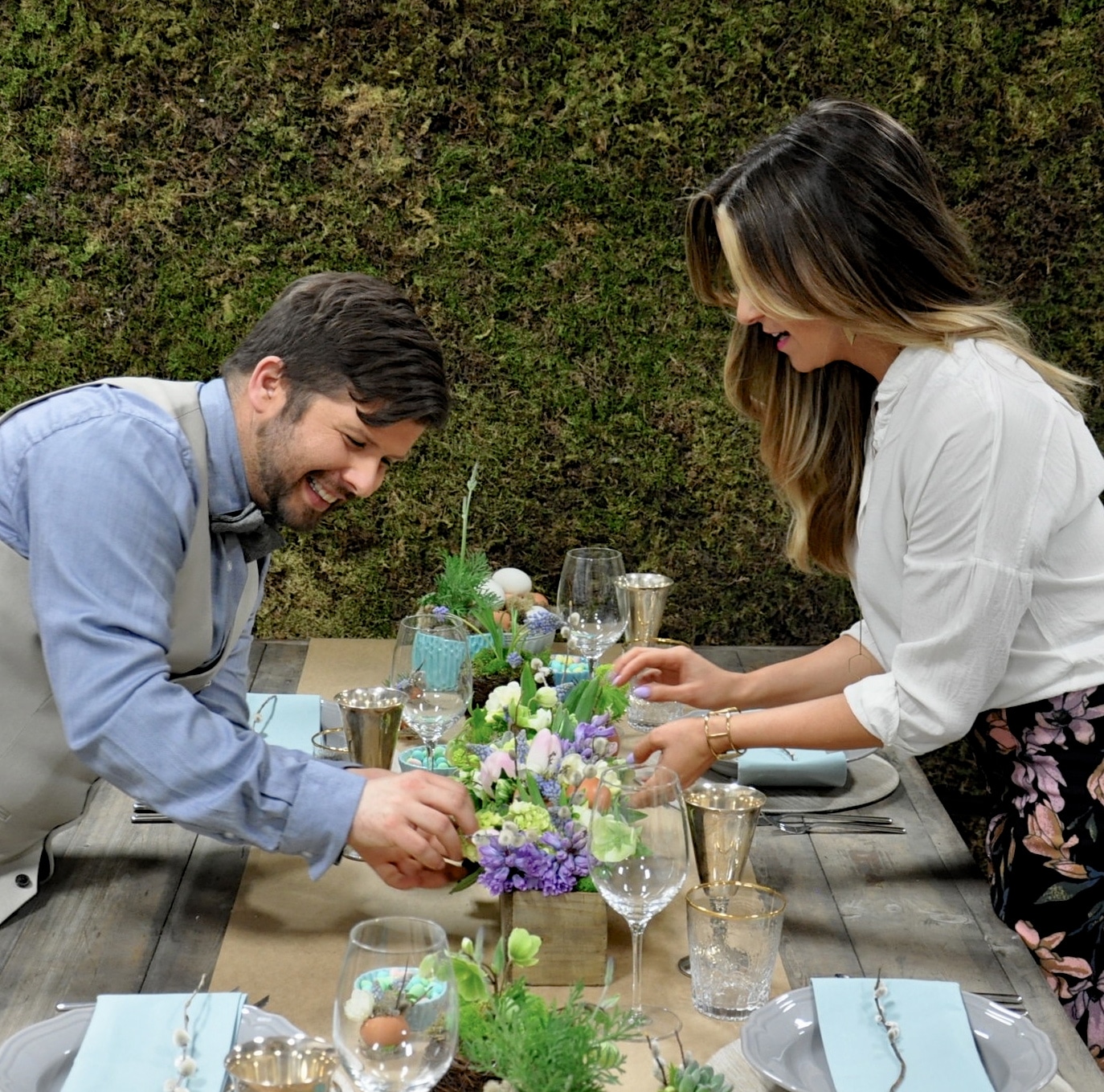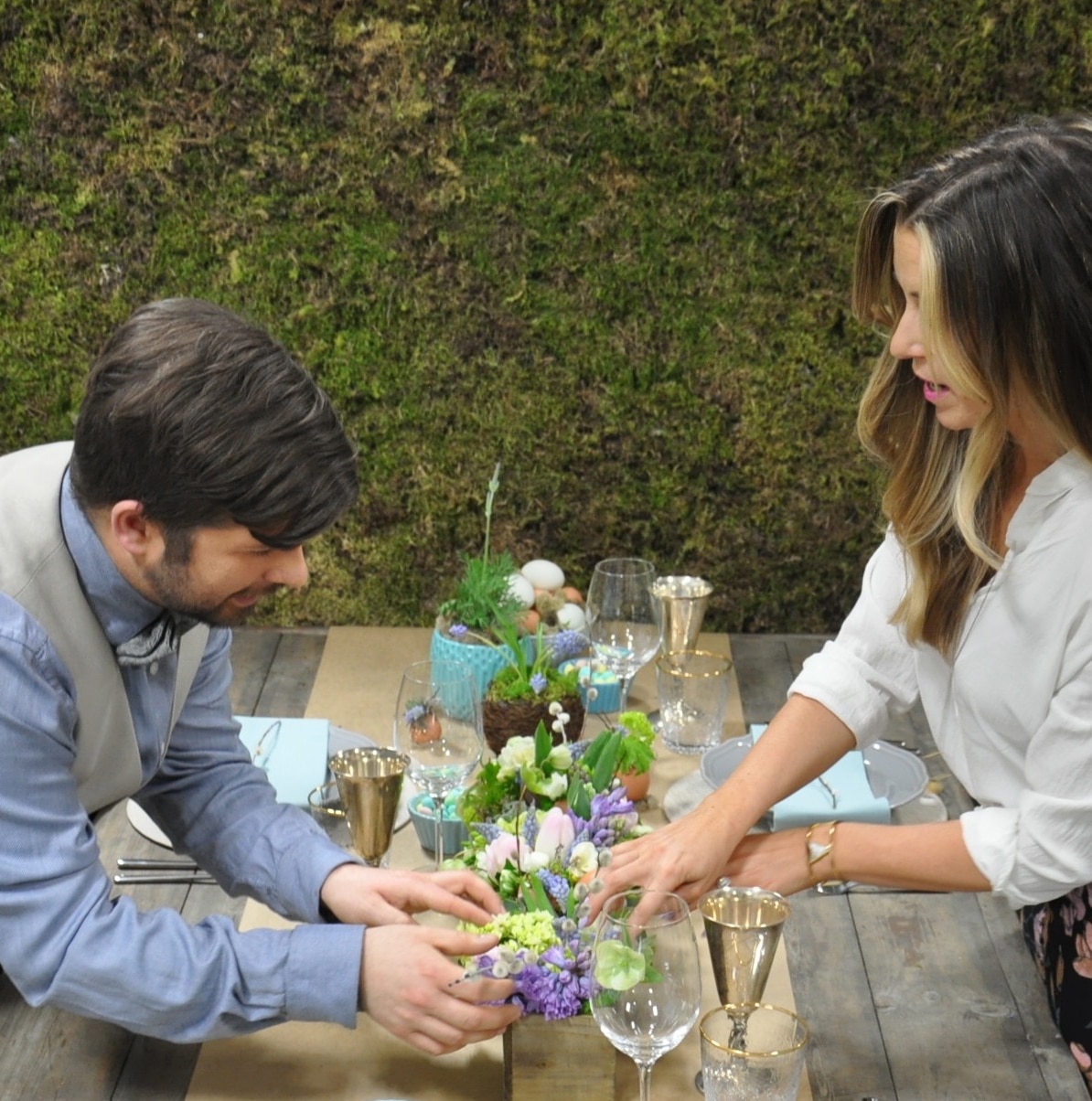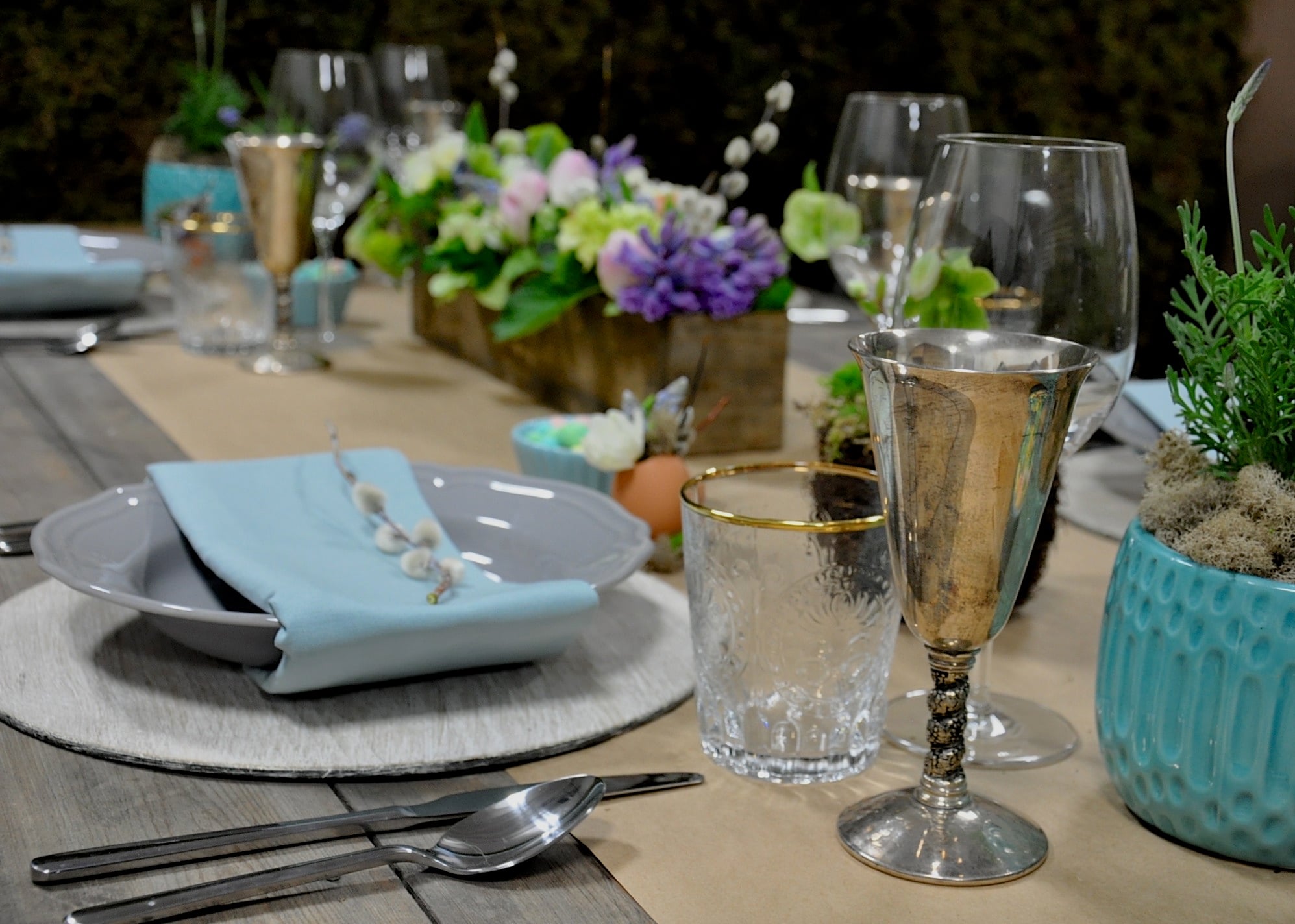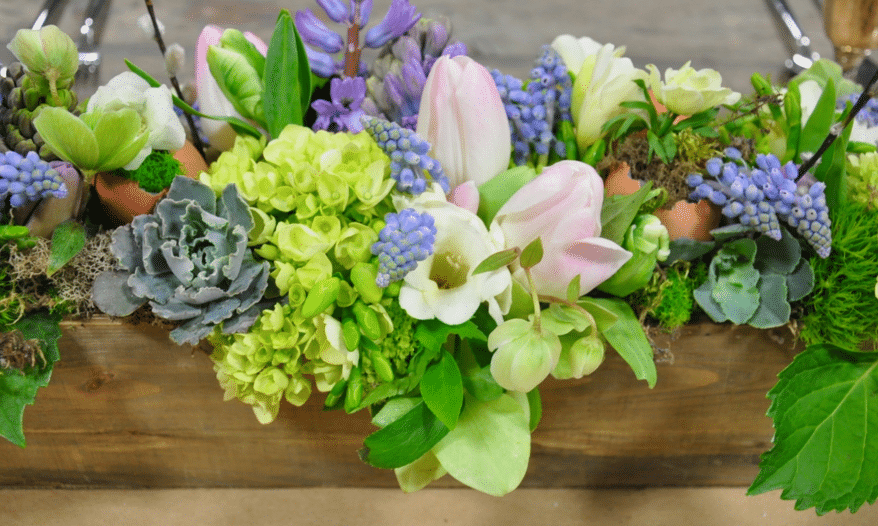 If you're making favours for your guests, it's important to incorporate them into the design of the table. Cory whipped up these adorable Egg Place Cards filled with pussy willows, succulents, and blooms for a very thoughtful take-home gift.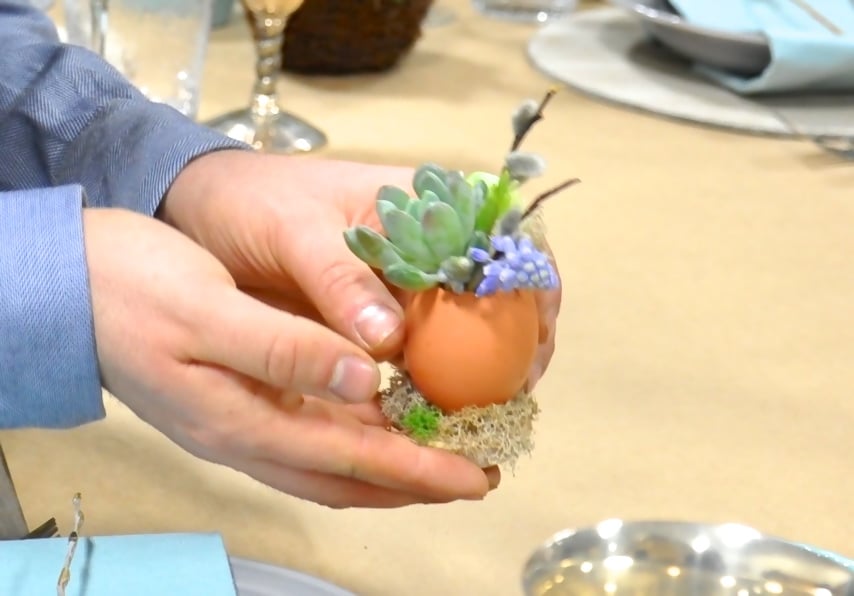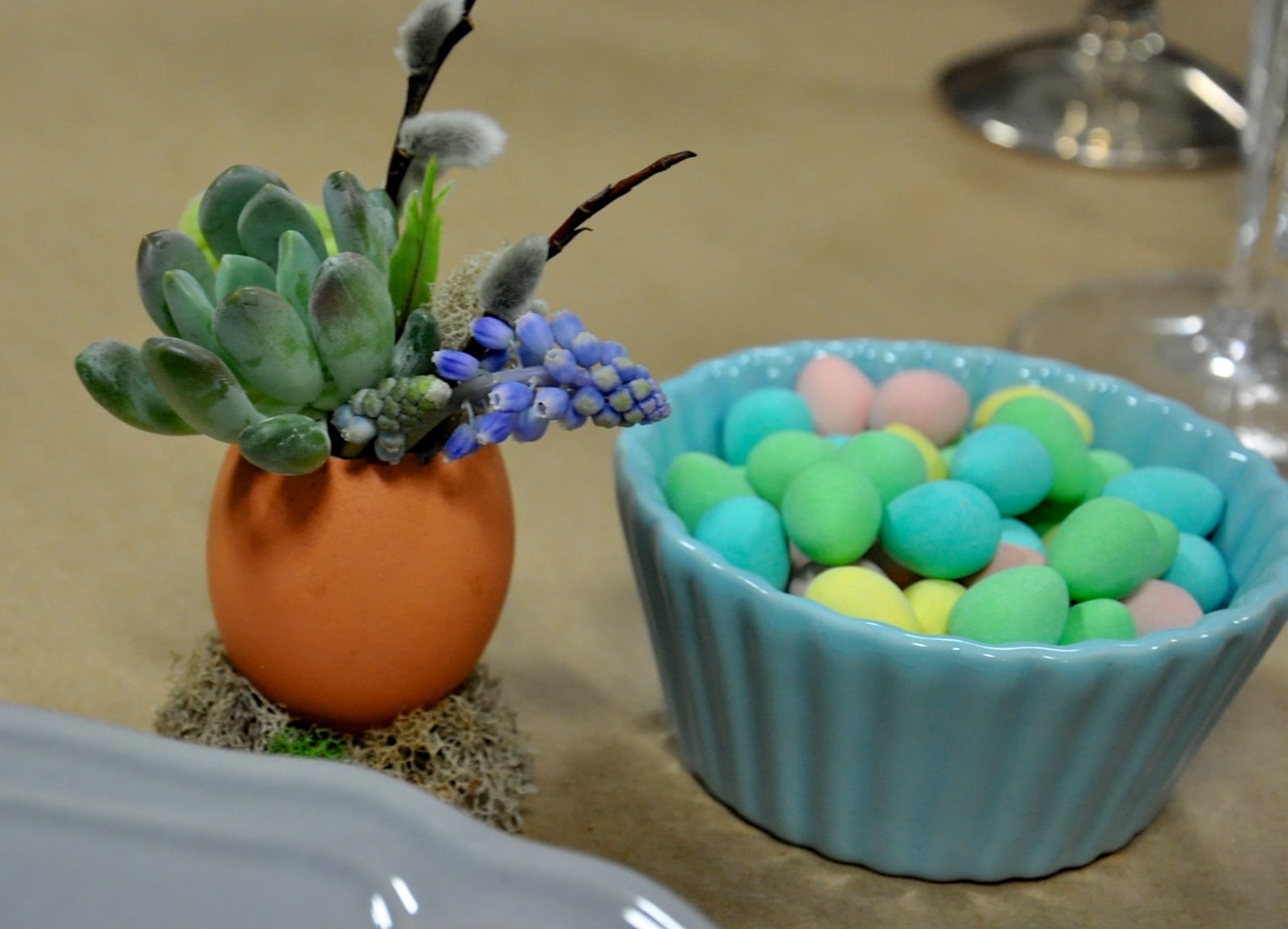 For expert advice on designing your Easter brunch table, check out Cory's blog here.
All photos: Katie Samycia- In-House Photographer, Cory Christopher
Don't forget to pin this to your Easter Tablescape and Easter Decor boards and follow me on Pinterest here! 
Other Posts You'll Love:
Mom + Me Easter Brunch Outfits
xx