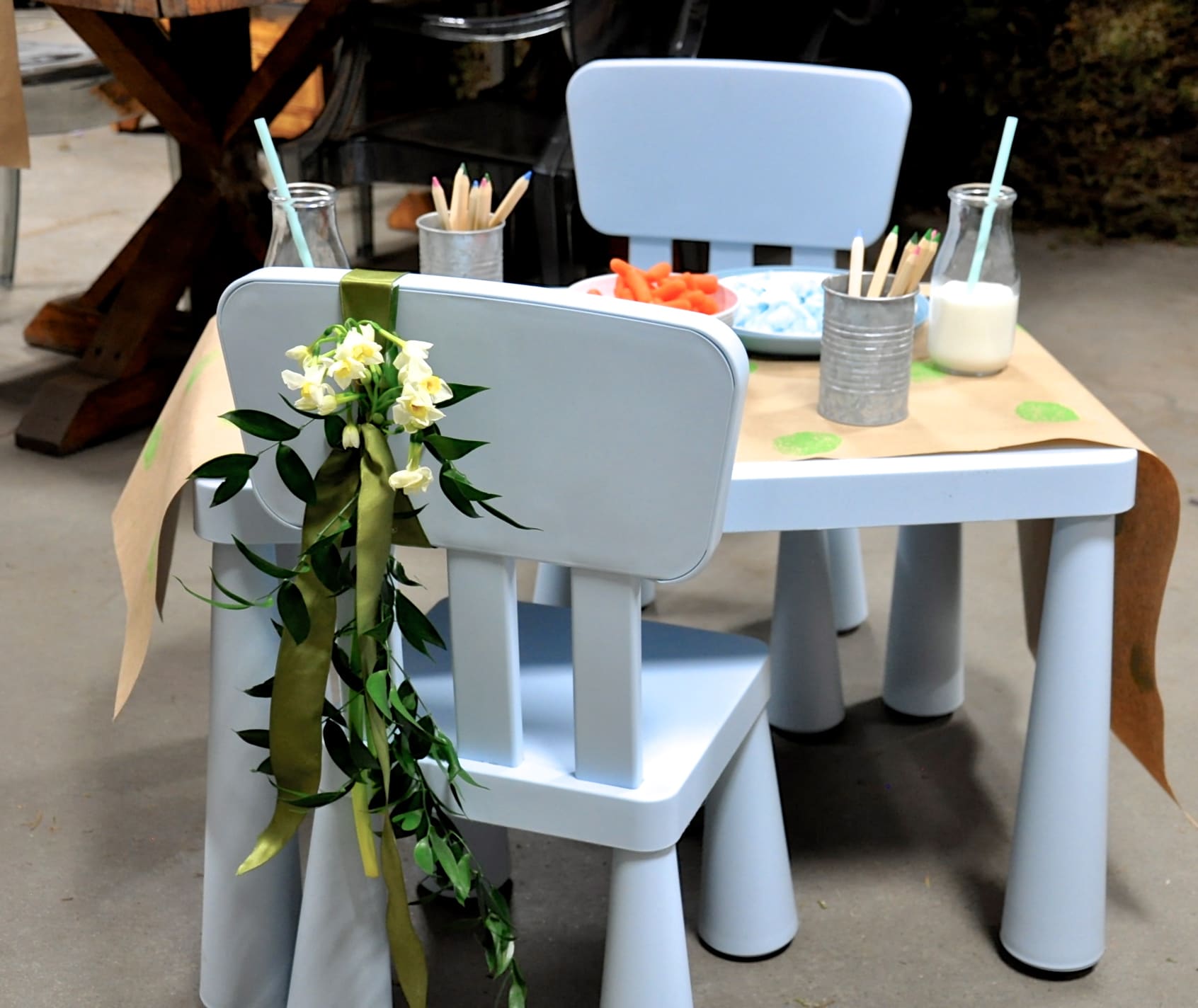 Remember how fun it was to sit at the 'kids table' at big family dinners? I have such great memories of that! The designated Easter Brunch Toddler Table can be just as pretty as the Grown-up table (perhaps with fewer breakables).
My friend, Edmonton Designer and Florist, Cory Christopher and I put together an Easter Brunch Tablescape and wanted to compliment it with a nice spot for the kids to sit too. You can keep that beautiful, cohesive feel going, even if the kids mess it up soon after.
Easter Brunch Toddler Table
We wanted to play off the grown-up table and keep the same vibe but have a bit more fun! So, we kept with the same natural, paper roll table runner but just decorated with eggs which were sponge painted on. This adorable blue table and chairs are from Ikea. The pastel blue is perfect for Easter and also comes in baby pink and light green.
Tableware
We wanted to have nice tableware for the kids too, but obviously not too nice in case it got broken. The white plastic plates and bowl for the carrots are from The Dollar Store. The toddler-approved flatware, blue straws and the coloured pencils are from Ikea. The tins for the coloured pencils are from Michaels.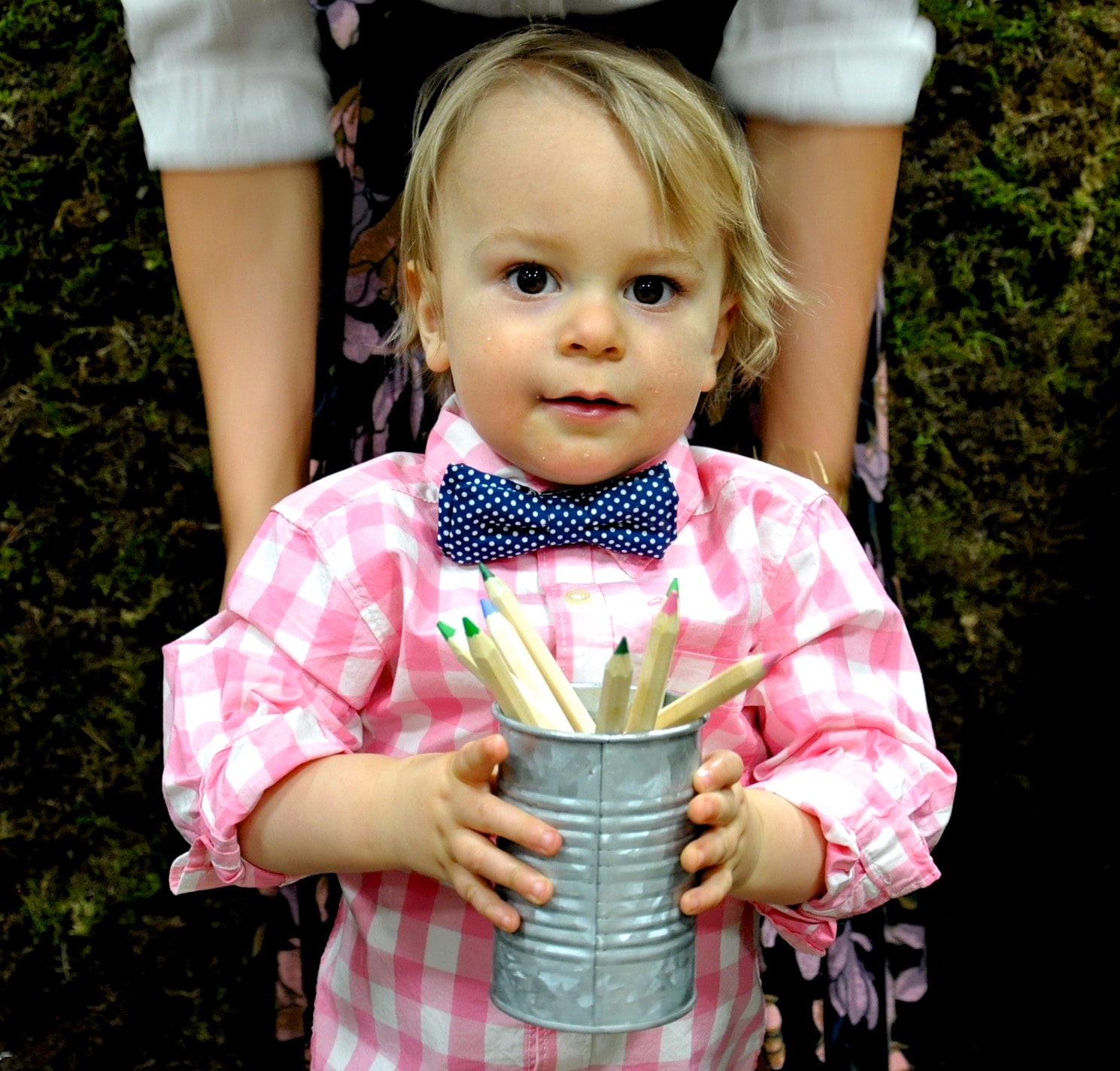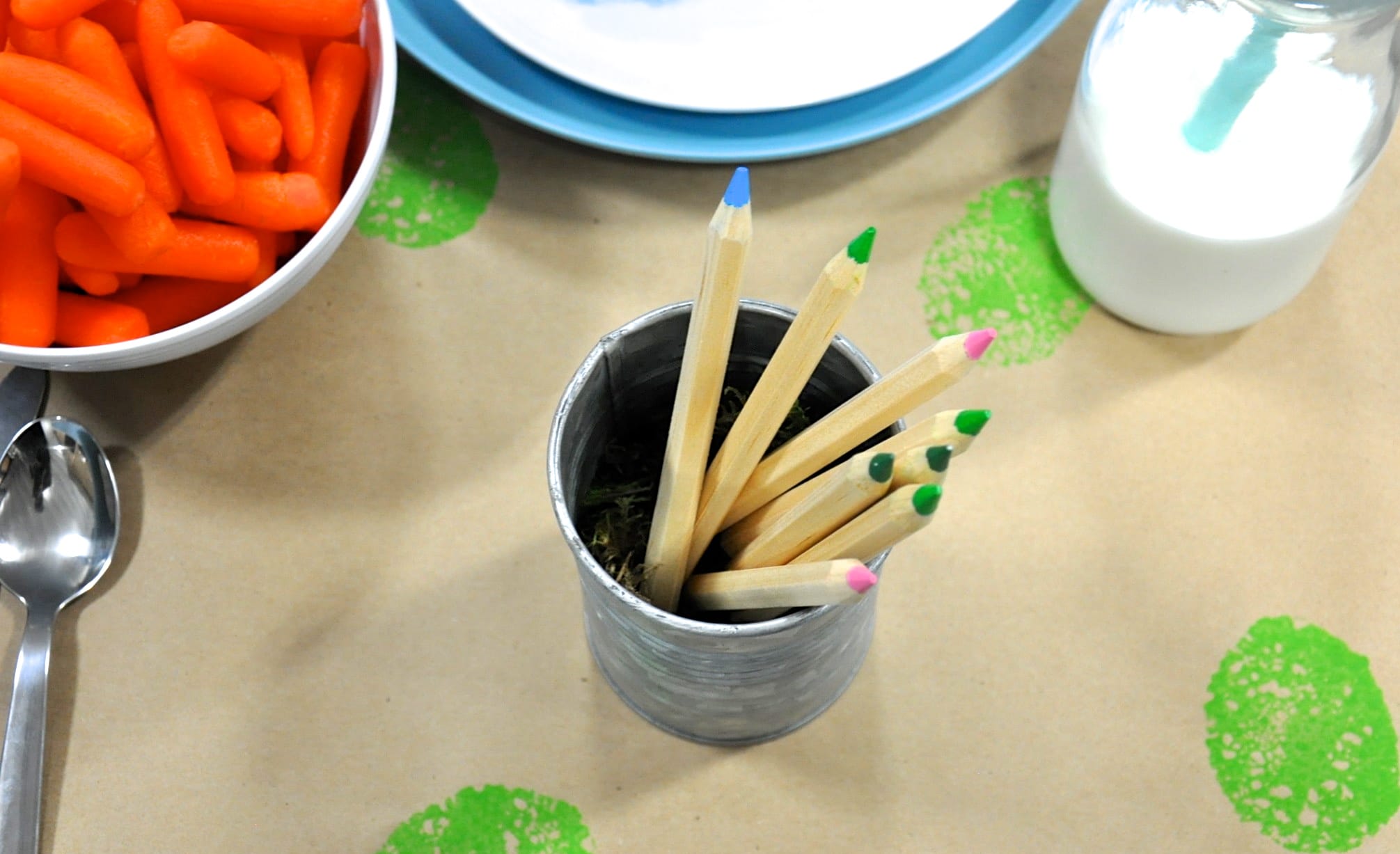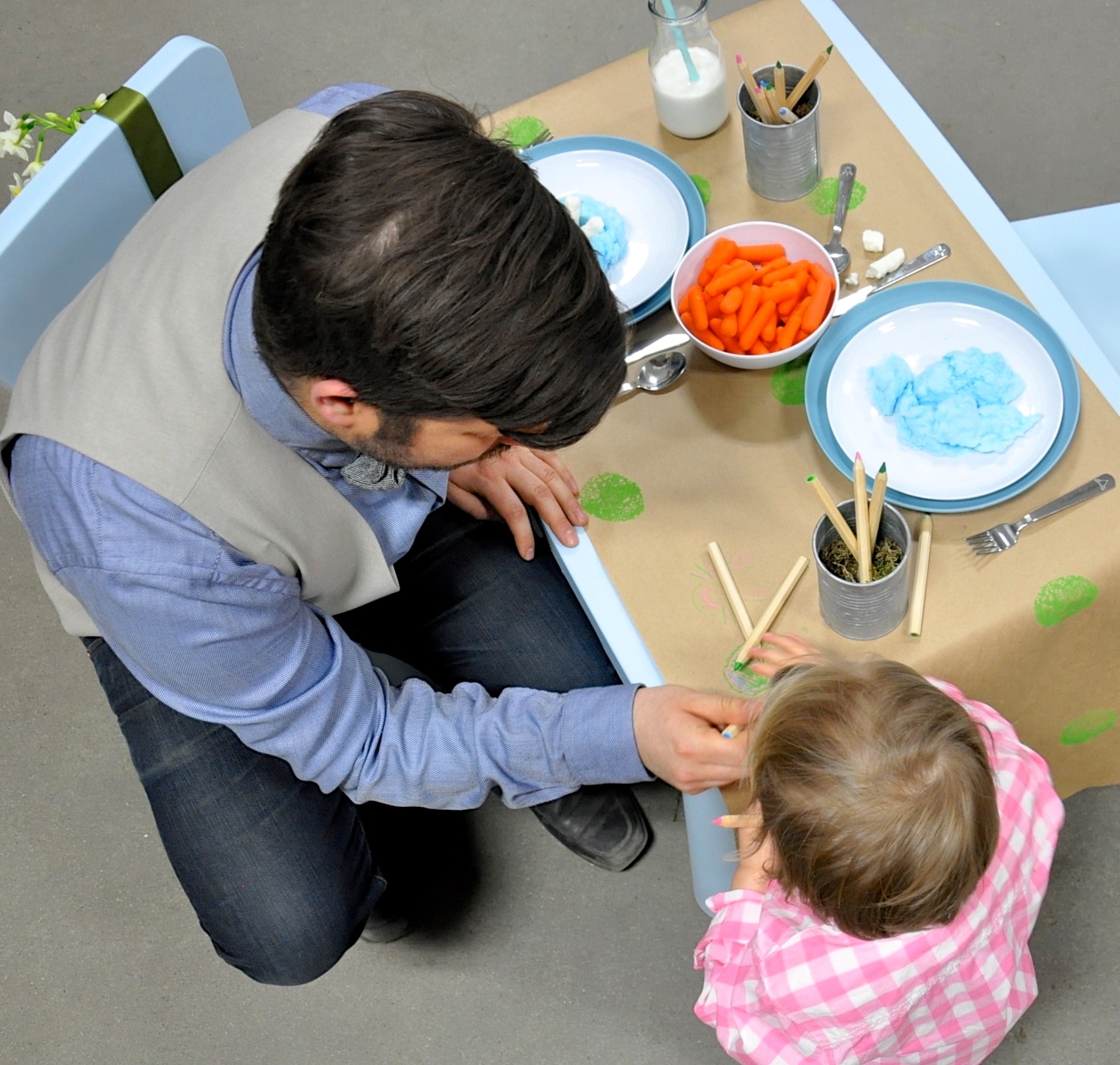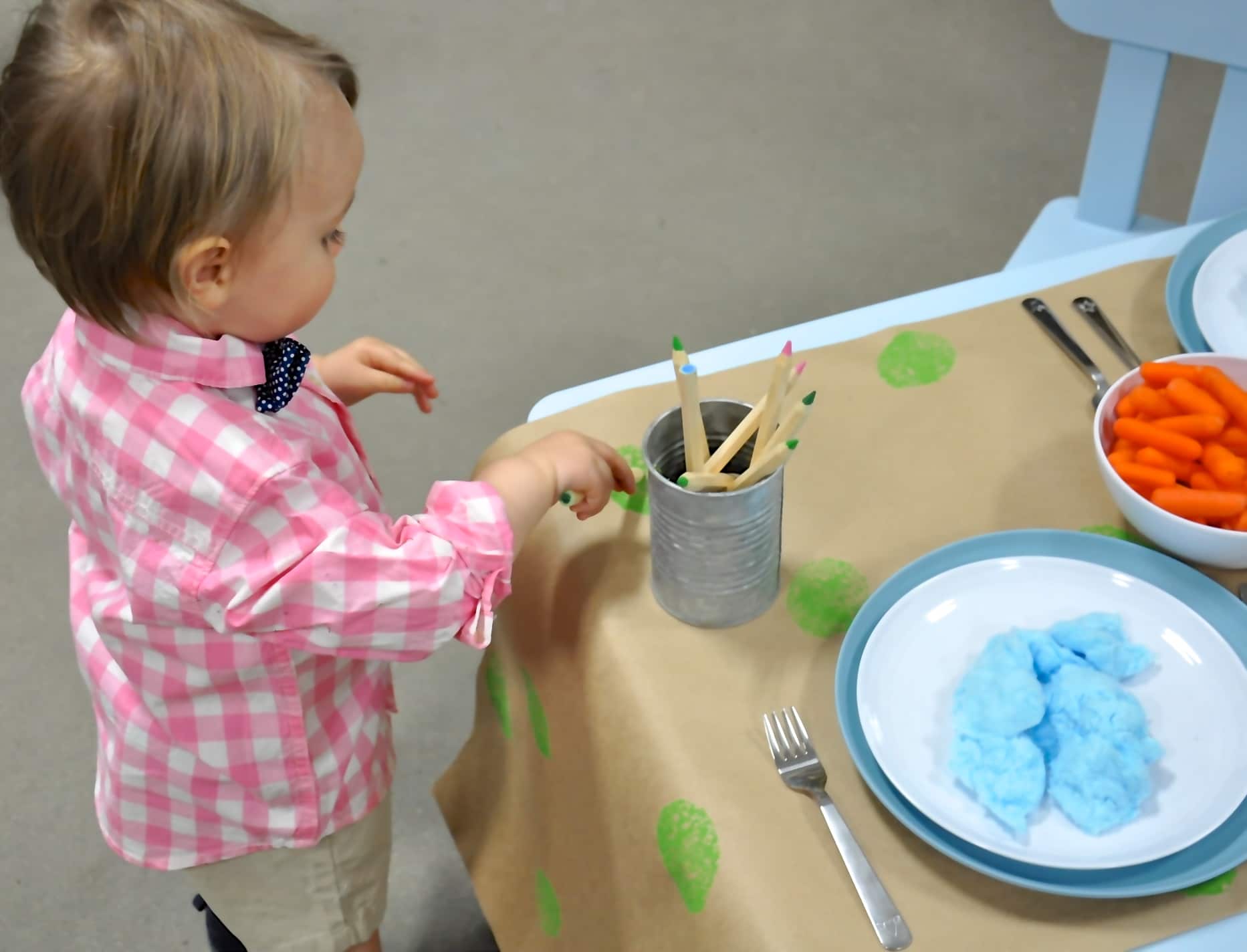 Fresh Floral
Cory dressed the kid chairs with blooms and greens. Again, playing off our Grown-Up Table to tie everything together.
Table Treats
We made sure there was a nice balance of treats and healthy snacks on our toddler table. We made a nest out of blue cotton candy filled with white marshmallow bunnies from The Dollar Store.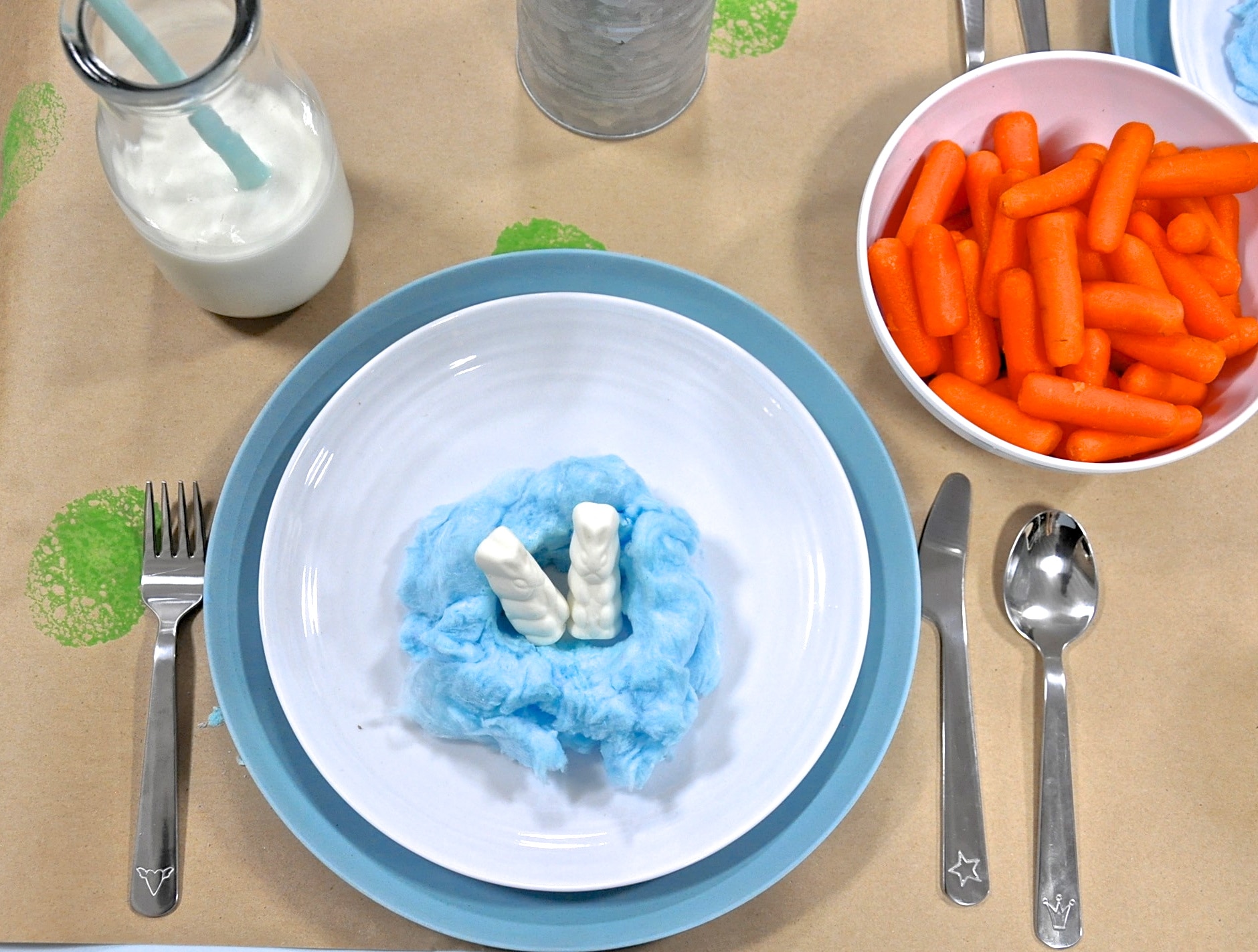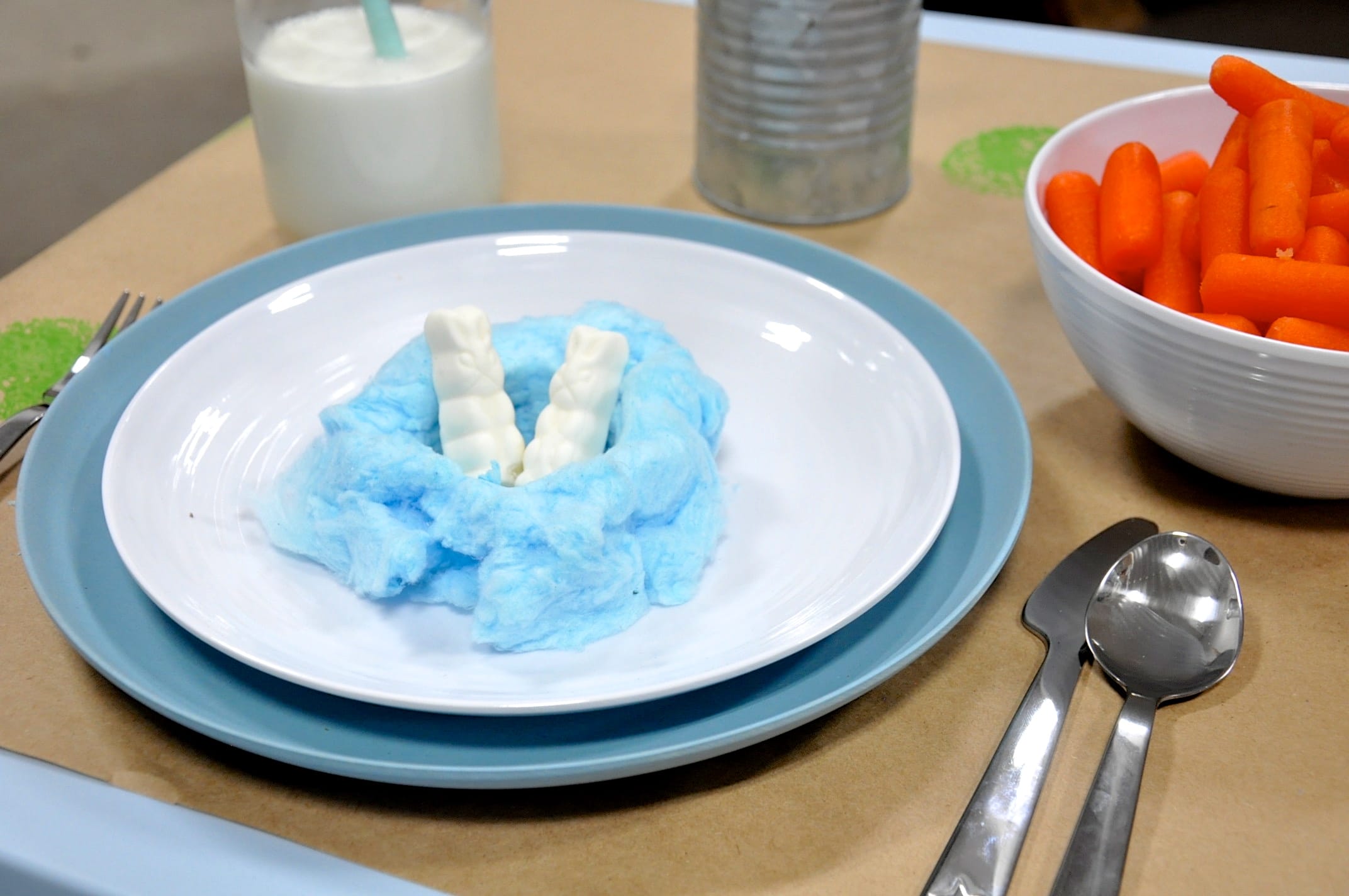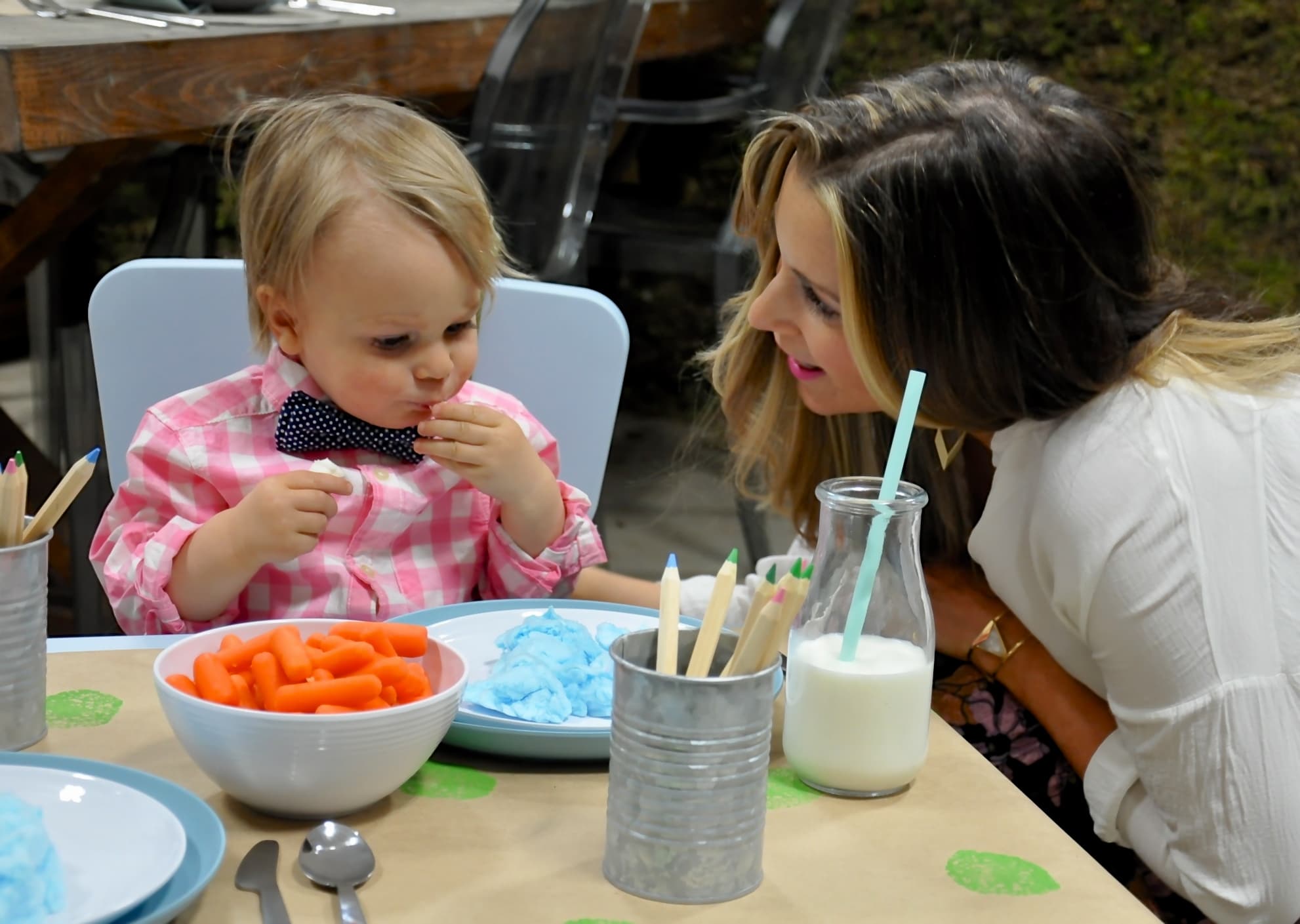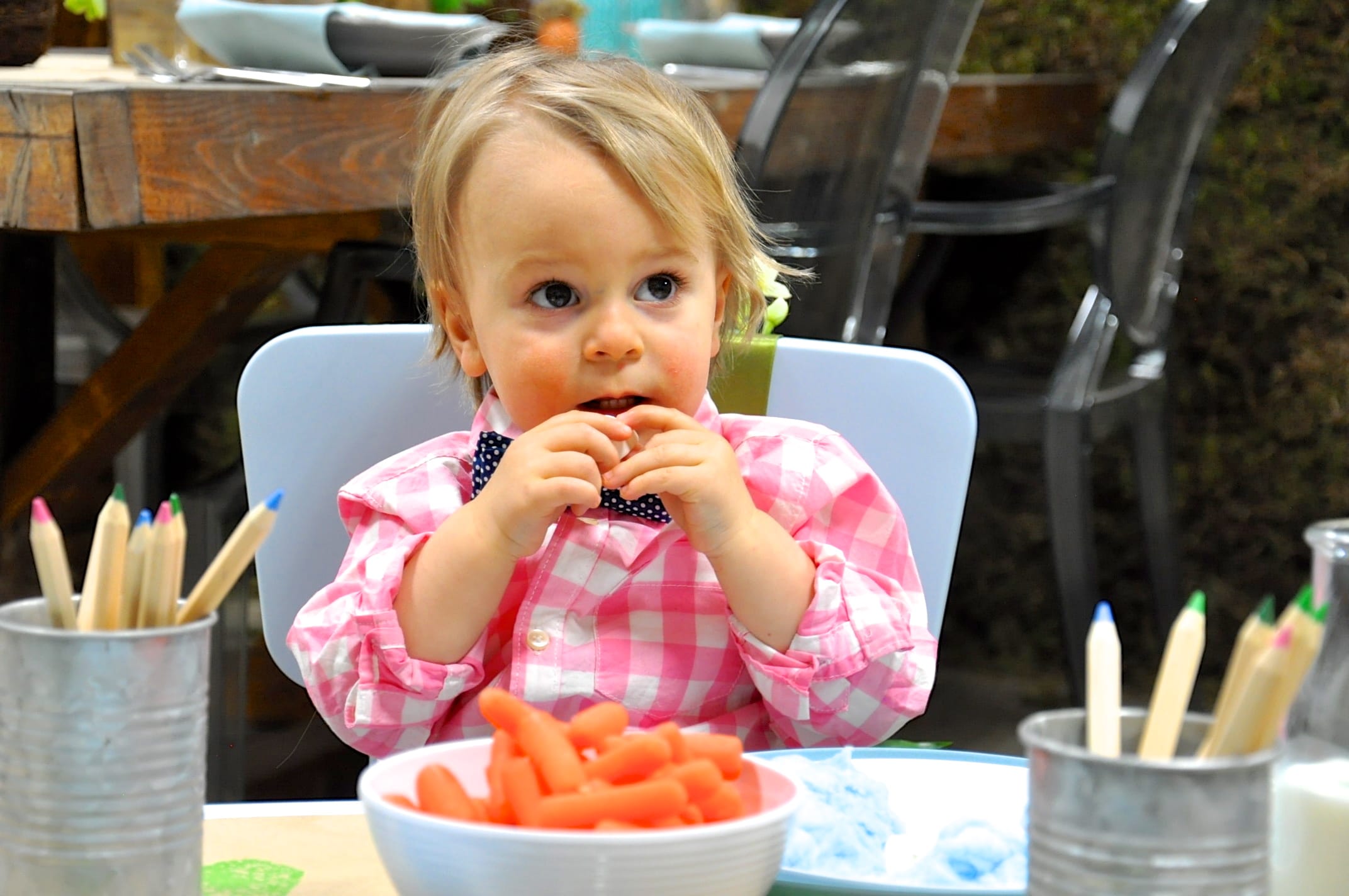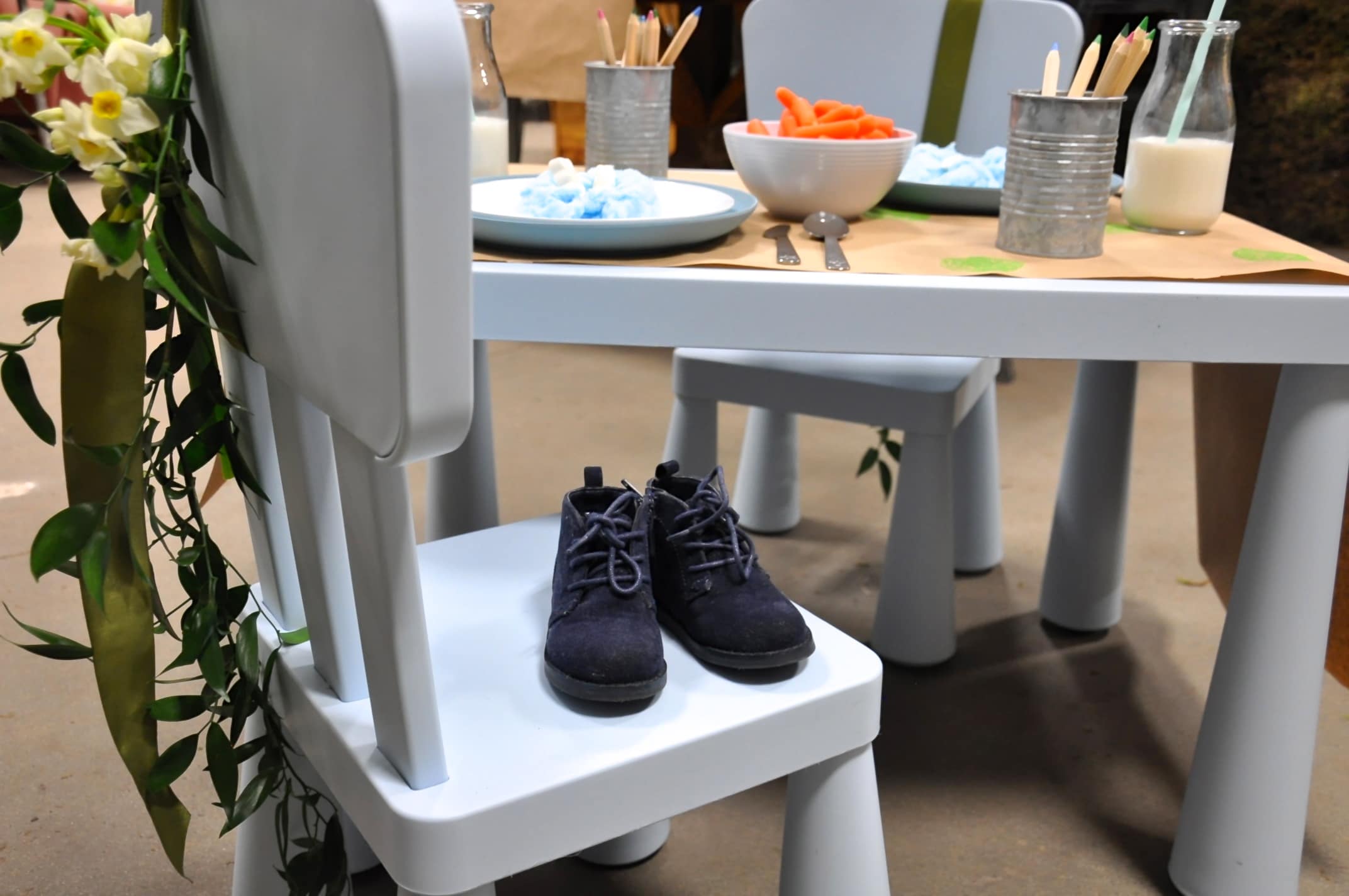 The whole toddler table, including the table and chairs, was under $100. Bonus: you can use most of this stuff again. Don't you just love celebrating the holidays with your kids? It makes things that much more special. Here's to creating many more beautiful memories! Happy Easter!
Check out our Grown-Up Table – here
For more advice on Easter brunch tablescape – check out Cory's blog!
All photos: Katie Samycia- In-House Photographer, Cory Christopher 
xx