Gold chocolate bunnies, chargers from the gardening section, and the cutest way to do a cotton tail with your napkin. Here's how to style this  easy cottontail Easter tablescape!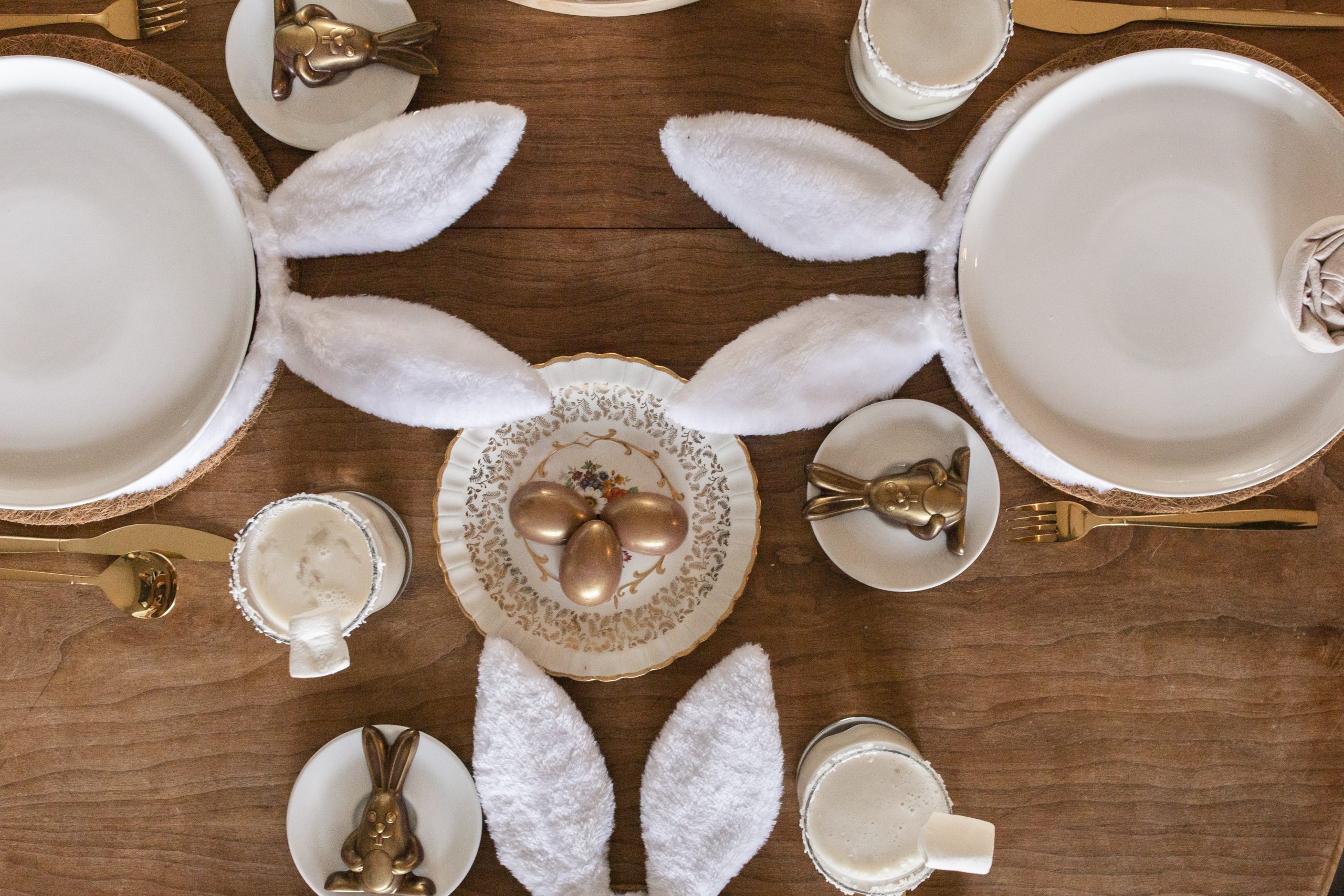 Even though your house may not be filled with loved ones this Easter, you can still make things special for your own little cohort. Sure, this year may not be as elaborate but you can still have some festive fun in small ways.
I styled this easy cottontail Easter tablescape for three (just three humans at our place) using gold, cream, and white items – most of which I already had around the house and a few new inexpensive finds! Here's everything you'll need to make it happen.
Chargers
One of my favourite holiday styling tips is to always scroll the other aisles and look for things in the shape of an item you're on the hunt for. These natural flower pot liners from the gardening section of Dollarama are perfect for this Cottontail Easter tablescape. $2 for three and you can actually use them in your flower pots afterwards! HELLO!
Round White Plates
I love white plates for this to really bring home the 'Cottontail' theme but pastel plates would look super cute too! If you're keeping costs low, you can pick up round white plates at Dollarama.
Bunny Ears
You can find bunny ear headbands so many places and what's kinda fun about this idea is you can just take them off the plate and wear them during the meal! If you're into taking this up a notch, be sure to check out this super pretty Bunny Ear DIY from Amanda Escoe.
Bunny Tail Napkin
Fold your cloth napkin lengthwise a few times and then simply roll it up and secure it with an elastic. Boom! Bunny tail.
Gold Chocolate Bunnies
Jacek Chocolate always has the most adorable Easter lineup! This year chocolate bunnies in gold and rose gold, as well as gold eggs, little frogs, and more! Check them out here. 
Cottontail Drink
Whether you're adding in some booze or keeping it a mocktail, just rim a glass with flaked coconut and a large white marshmallow. For riming, I use honey or agave and just put a small slit in the mallow so it stays on the glass. This mocktail consists of your milk of choice shaken with ice and poured in a small rocks glass. If you're looking for a little Easter buzz you could add Baileys, Coconut Rum, or Vanilla Vodka.
Gold Flatware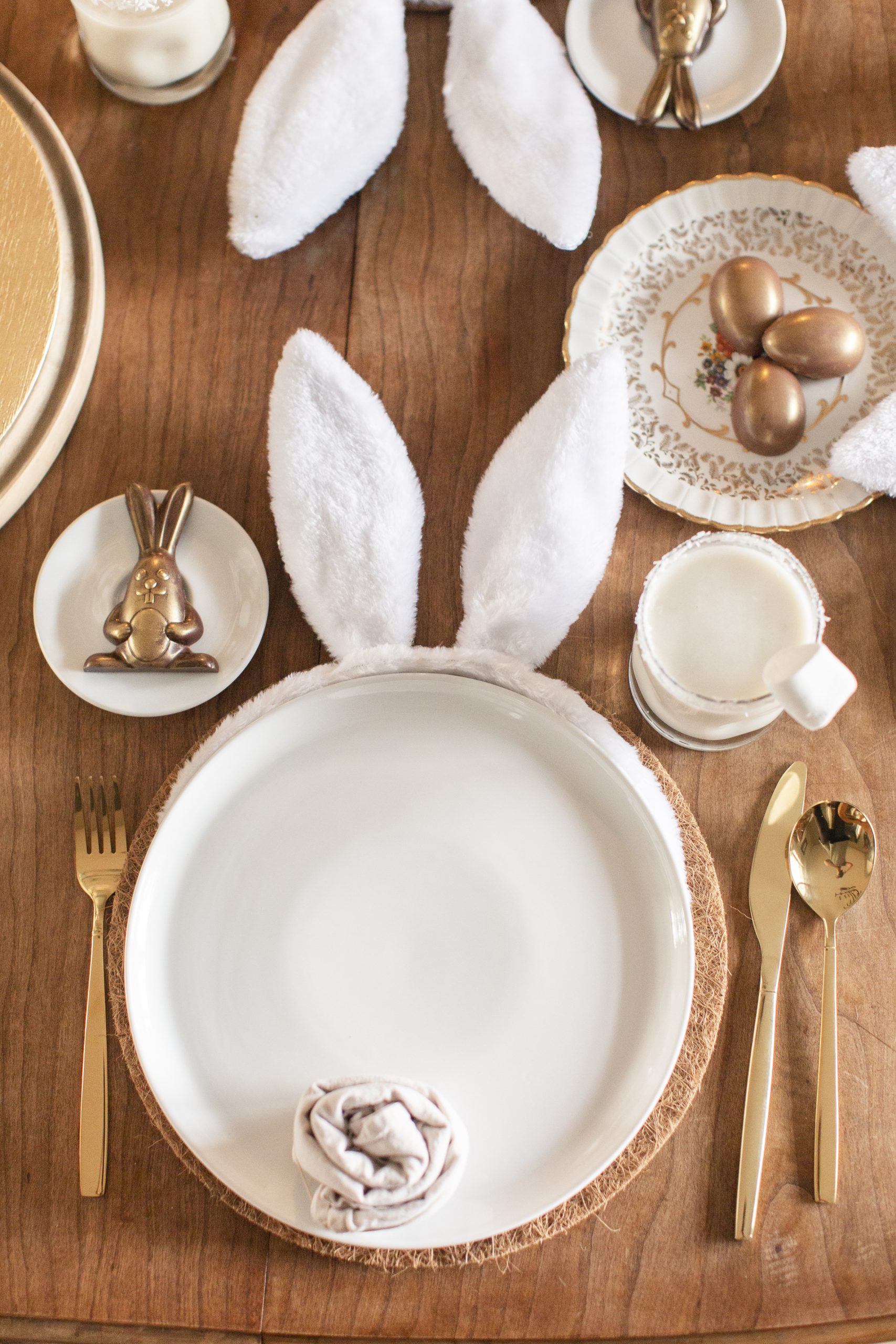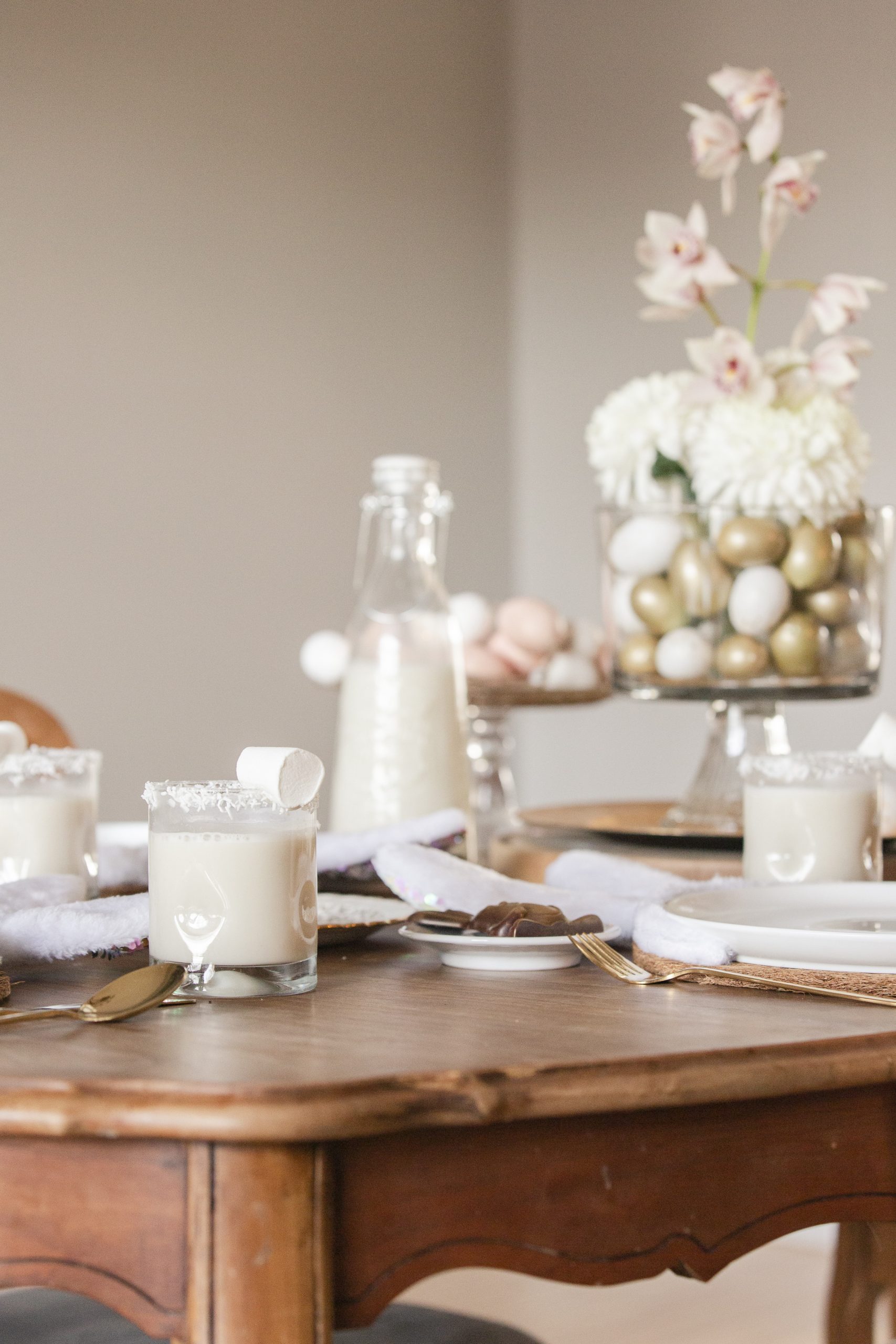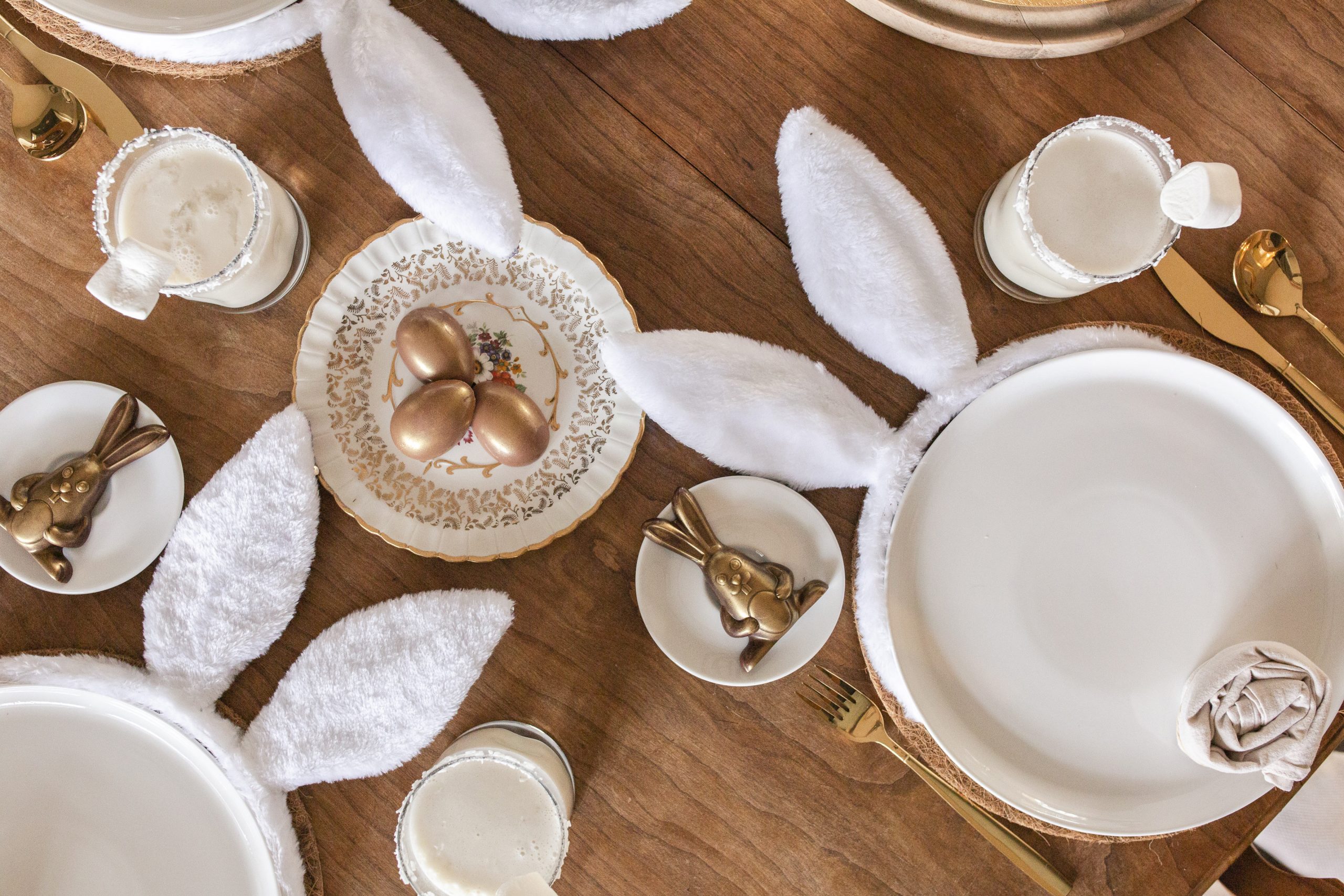 photos: Dallas Curow
I would love to see your Easter tablescape! Be sure to tag me on Facebook, Twitter, and Instagram.
Pin this to your Easter Tablescape Ideas board and follow me on Pinterest here!
Other Posts You'll Love:
xx