A light, fluffy, decadent treat! The best part? It's SUPER simple to whip up.
Just three ingredients in this Easy Crispy Crunch Cake!
Easy Crispy Crunch Cake
I was destined to make this cake. No, for real. My mother-in-law made Crispy Crunch Cake for my husband (and each of his siblings) growing up, for both their birthdays and special family occasions. I wanted to master the recipe, to keep with tradition! Now that I've mastered it, I wanted to share the recipe with those of you that don't have a copy of the Jespersen family cookbook Udderly Delicious (classic dairy farming humour on display)!
You'll Need:
Angel Food Cake mix (I use Duncan Hines)
Two cups of whipping cream (one 473 ml container)
Eight full-size Crispy Crunch bars (buy these in two packs of four, instead of individually – it's a bit less expensive)
Directions:
Bake the cake according to the package. While the cake is baking, I like to throw my mixing bowl and utensils in the freezer for at least 15 minutes. I like to leave the whipped cream in the fridge until right before I use it. (Cream whips better when it's cold and, as a result, will be more light and fluffy.)
While the cake is baking, crush your Crispy Crunch Bars. I put them all in a big Ziploc freezer bag, and smash the using a rolling pin.
Once the cake is out of the oven, flip it over (still in the pan), and rest it on a heat-safe bottle for an hour and a half. Then, use a butter knife to gently remove the cake from the pan.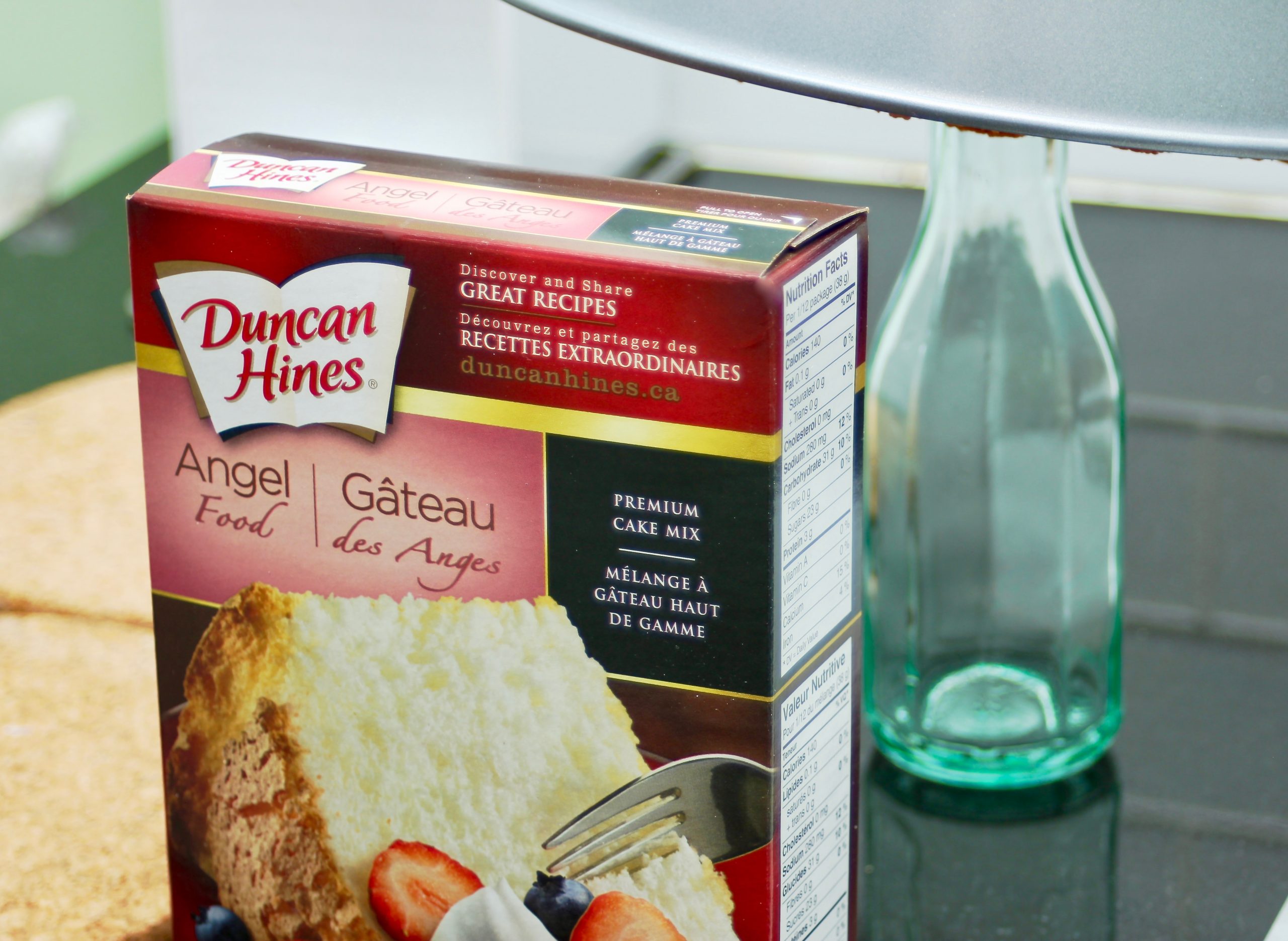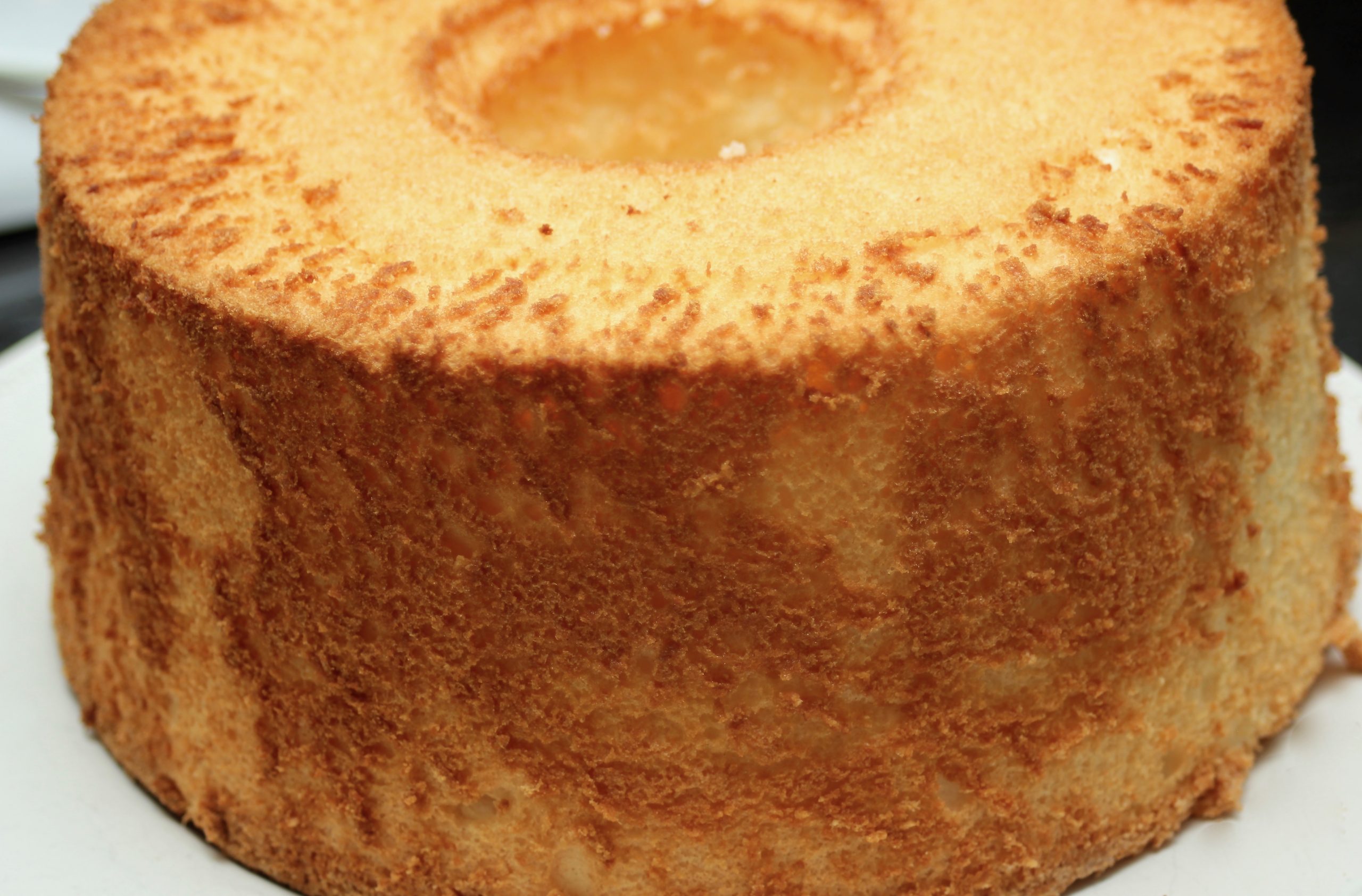 Once your cake is cooled, use a serrated knife to cut it horizontally into three equal pieces.
Whip your cream, and separate it into two servings. Gently fold half of the crushed Crispy Crunch bars into one serving of whipped cream. Use this portion to fill each layer of cake.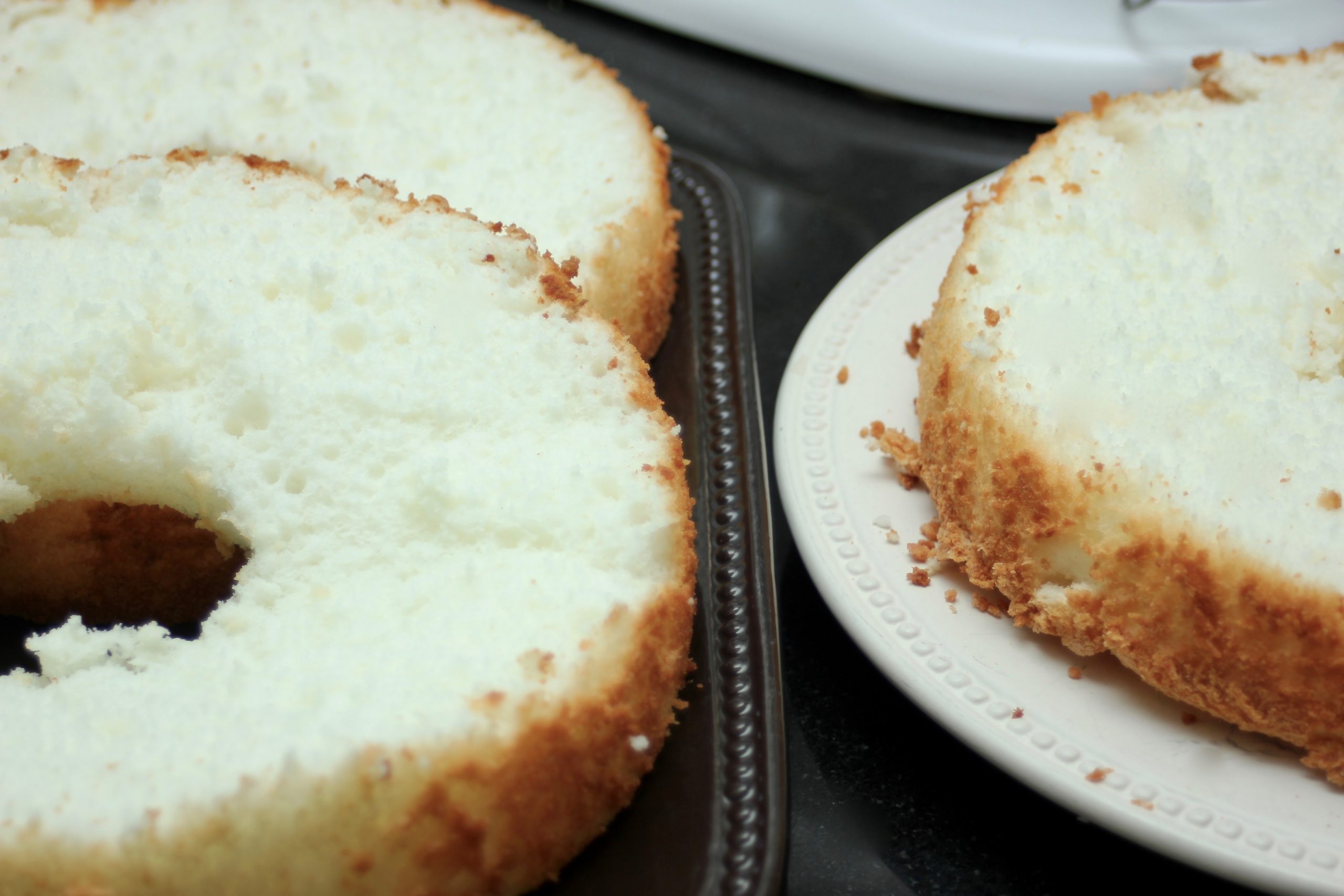 I like to ice my cake layers on a large cutting board, and then use an oversized spatula to transfer to a cake stand.
Spread the remaining whipped cream over the cake, covering it completely. Then, sprinkle the remaining Crispy Crunch mixture on top, tipping the stand as you sprinkle each side.
Serve right away with your favourite Vanilla Bean ice cream, or pop it into the fridge until you're ready to enjoy!Time Saver: You can make the cake and crush the chocolate the day before. Wrap each individual cake layer in separate saran wrap, and pop them into the fridge. Then, just whip the cream the day of serving.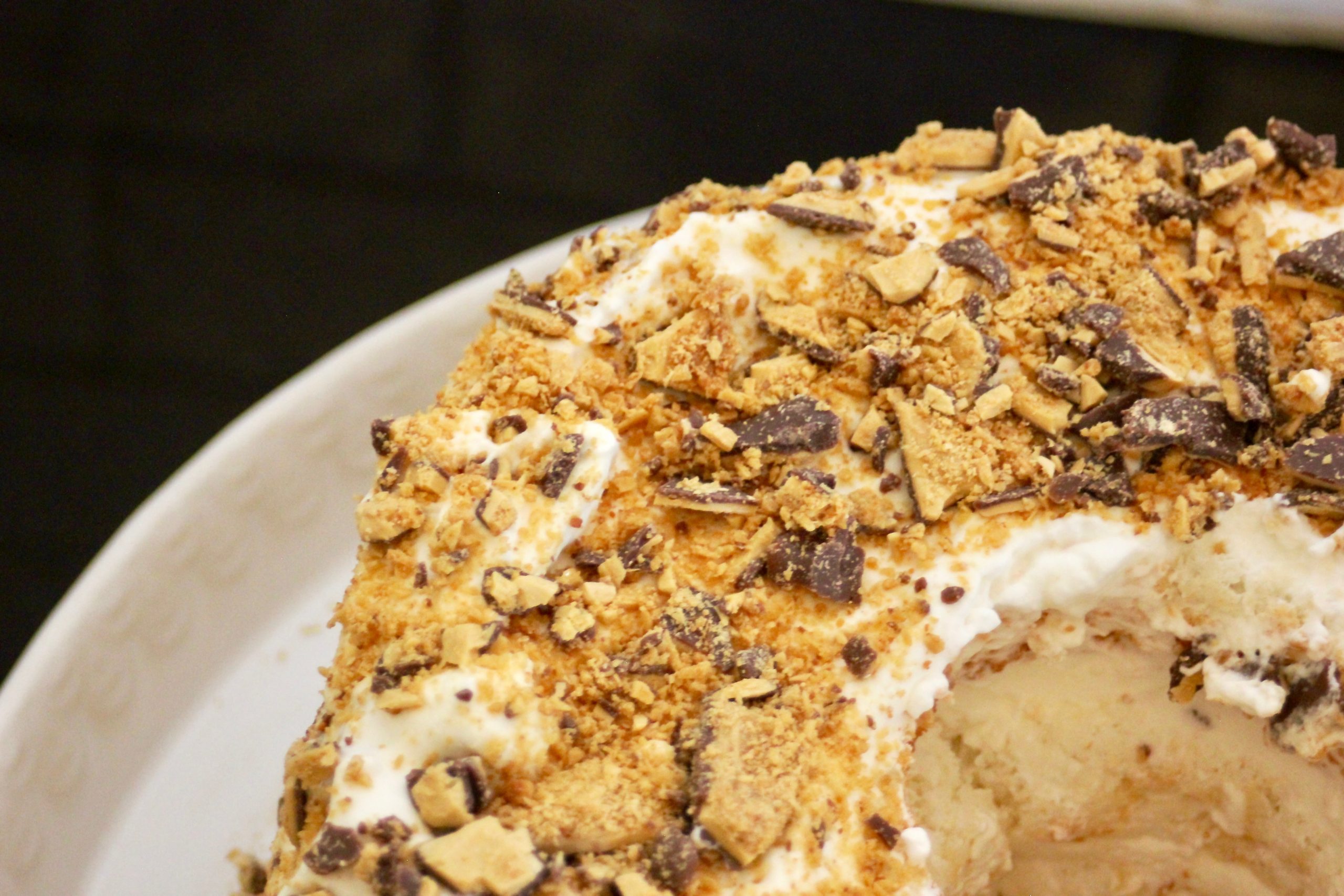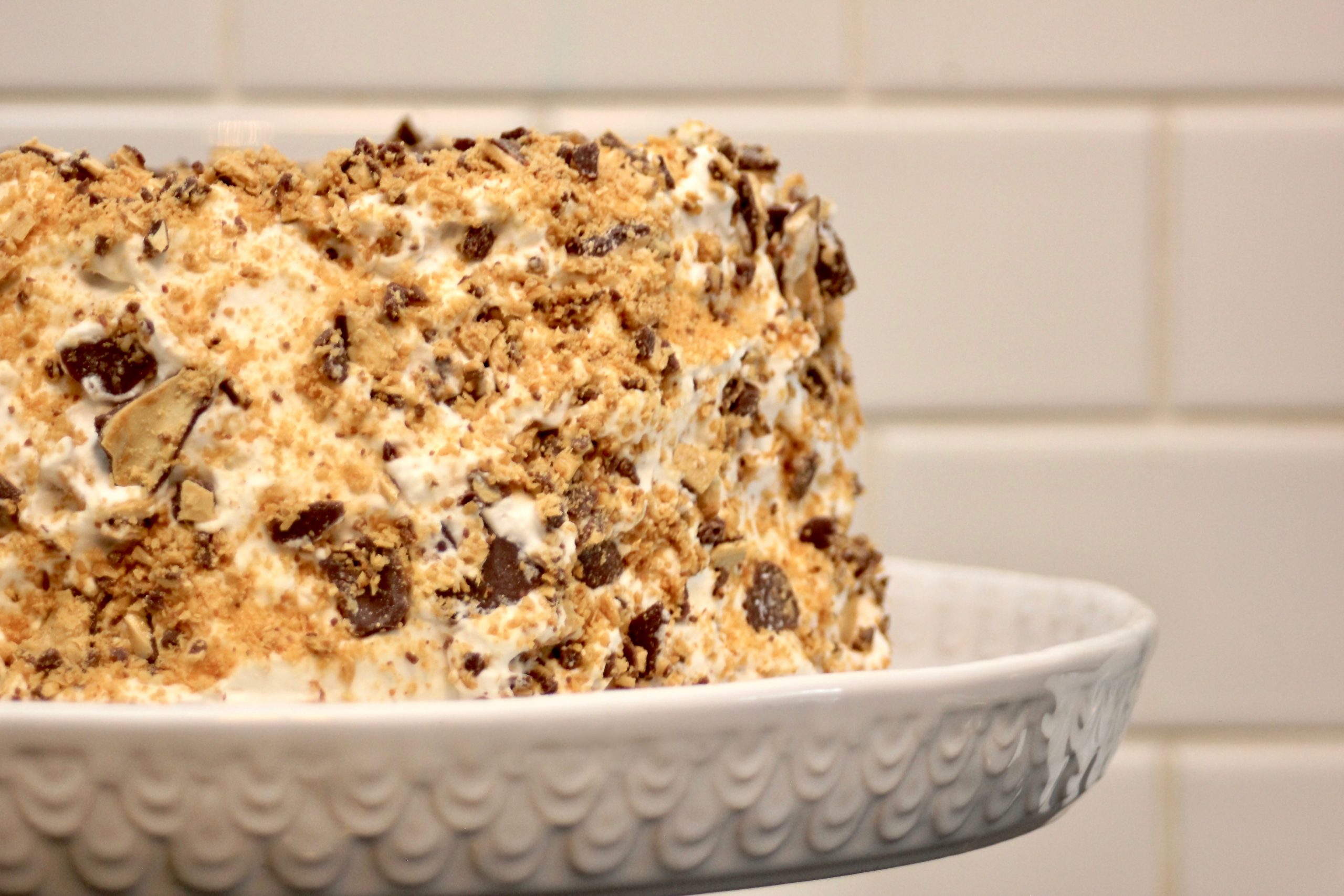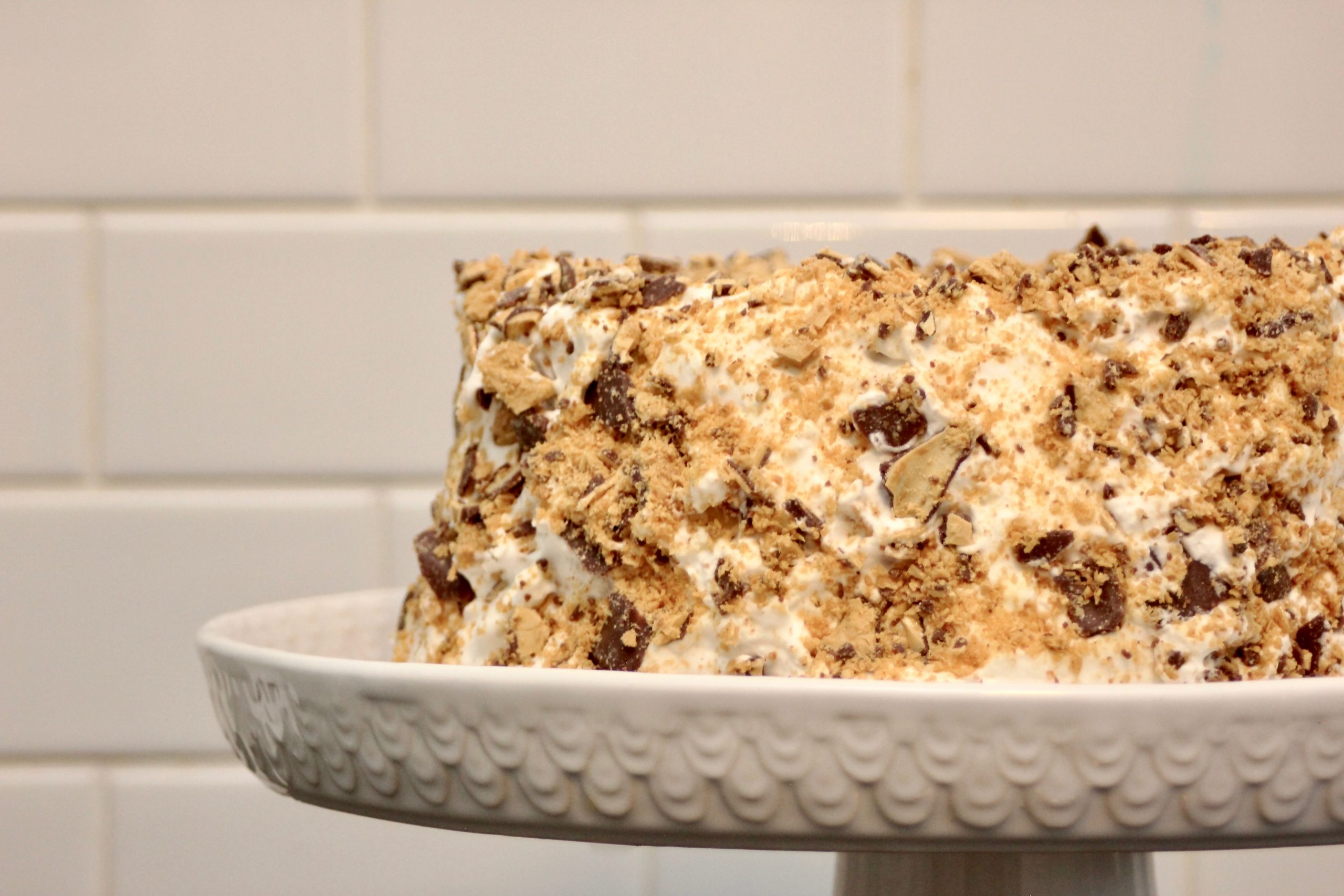 Don't forget to Pin this to your Yummy Cakes and Easy Desserts boards and follow me on Pinterest here!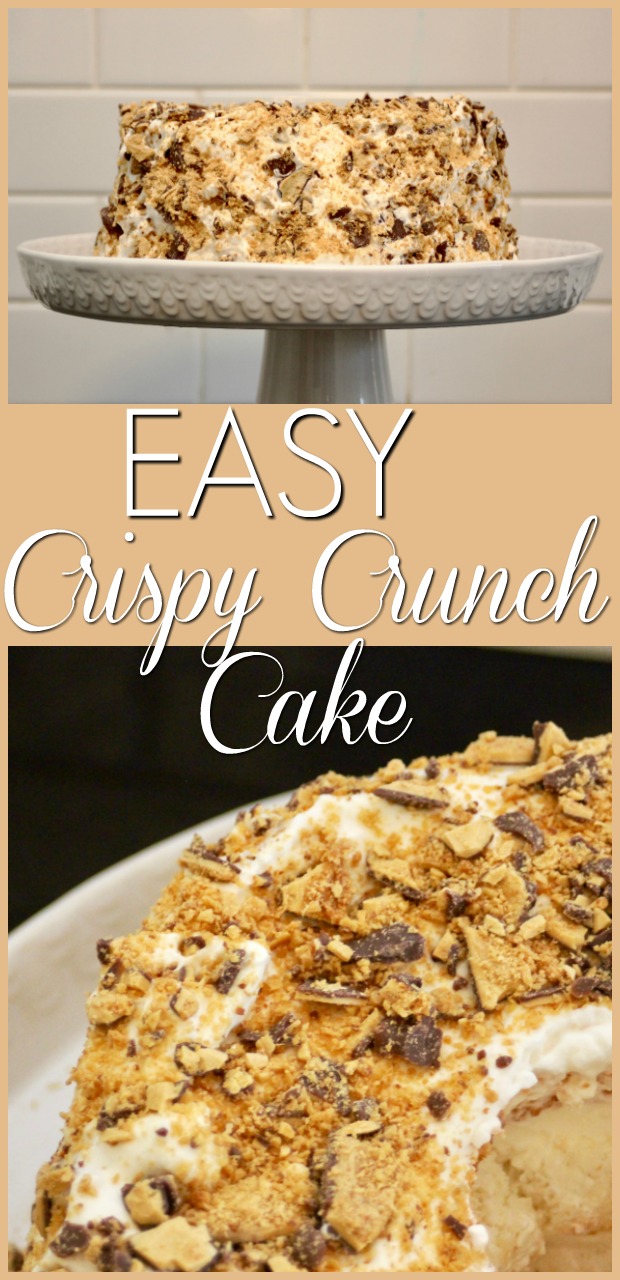 Other Posts You'll Love:
The Ultimate Breakfast Poutine
Refreshing Herb Garden Cocktails
xx