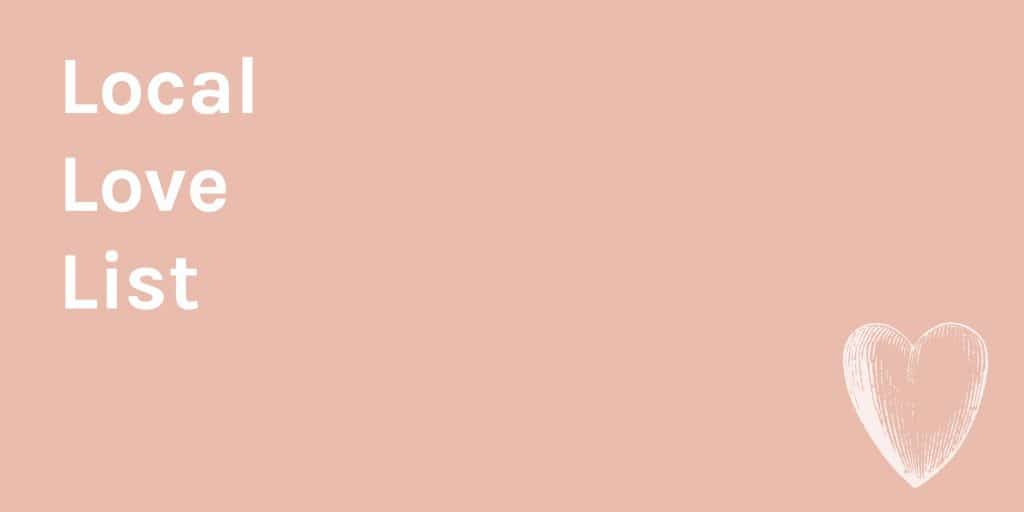 Restaurant Closed: They've only been opened a few months but Alta on Jasper Ave is now permanently closed. I'm so bummed we didn't get to check this out! Word is Owner and Chef Ben Staley wanted to give all the attention to The Alder Room, which he also owns and is next door to Alta.
Mountain Getaway: We had a fabulous family getaway in Jasper last weekend. We stayed at the magical Jasper Park Lodge. Did you know they have robes for toddlers?! It's too cute.
Moms Unite: I'm honoured to be part of a very special project with Pura Botanicals. The eco-beauty line from Edmonton featured four local moms on its Green Beauty Blog. We discuss motherhood, skin care rituals, and self-care. Read it here.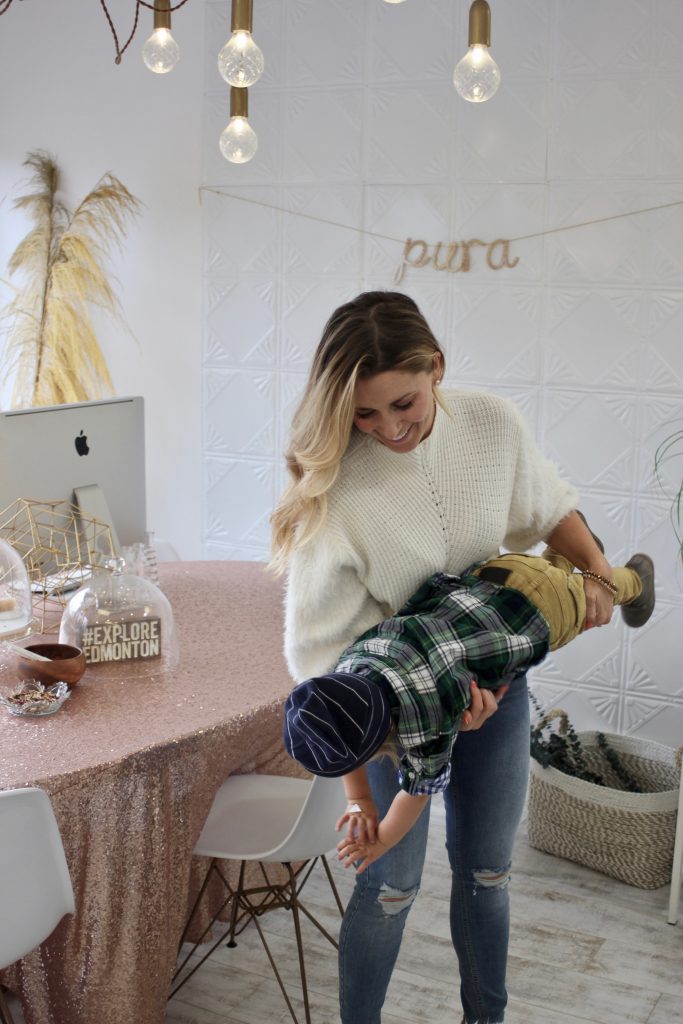 R.S.V.P: Congratulations to the team at R.S.V.P Design on the official opening of their new showroom on the south side. This week, we popped by the gorgeous new space at 4552 99th street. R.S.V.P brings together sustainable product lines in the home building and design industry. Read more here. 
FitSet: I've had conversations with friends about starting something like this. (I'm glad someone else did it and I can just enjoy the benefits.) FitSet is s multi-studio fitness pass that gives you access to a ton of workout facilities in the city for one fee. There are a few pricing options but I do the $149 a month unlimited. The catch is each studio has a per month limit of three or four classes. Still totally worth it, if you ask me. Look into it – here.
Baiju: We checked out Baiju on 104th this week. It's pretty spectacular. An impressive cocktail list, a dimly lit room with a sexy vibe, and the food is fantastic. They are now building another bar in Baijiu. (Yes, a separate bar within a bar.) It's called Little Hong Kong and should open in the next few months.
Sweater Workshop: Time to jazz up that old sweater. Creation Space is hosting a workshop on October 13 where you can bring in a tired sweater and learn the basics of needle felting to make it like new again. Did I mention there's wine? (There's wine.) Tickets and more details here.
Unpack and Play: I just heard about this through another mom friend. Unpack and Play is a FREE 12-week registered parent/child bonding program with crafts, singing, dancing, story time, etc. Full disclaimer: we have never been but it is on my radar. I love that first-timers are given priority to class spots. Check it out here.
Style for the Stollery: There's a fun fashion fundraiser coming up Sunday, October 29th. Get all the details on Style for the Stollery – here.
Wyatt's Room: Earlier this week on KariSkelton.com, we gave you a look into Wyatt's Earthy Vintage Nursery. I wanted to do this before there were any big changes to the space. (We know that big boy bed will come eventually!) I also had a great chat on my Instagram Story about the best time to switch your kid to a big kid bed and almost everyone said to wait as long as you can. We're definitely in no rush!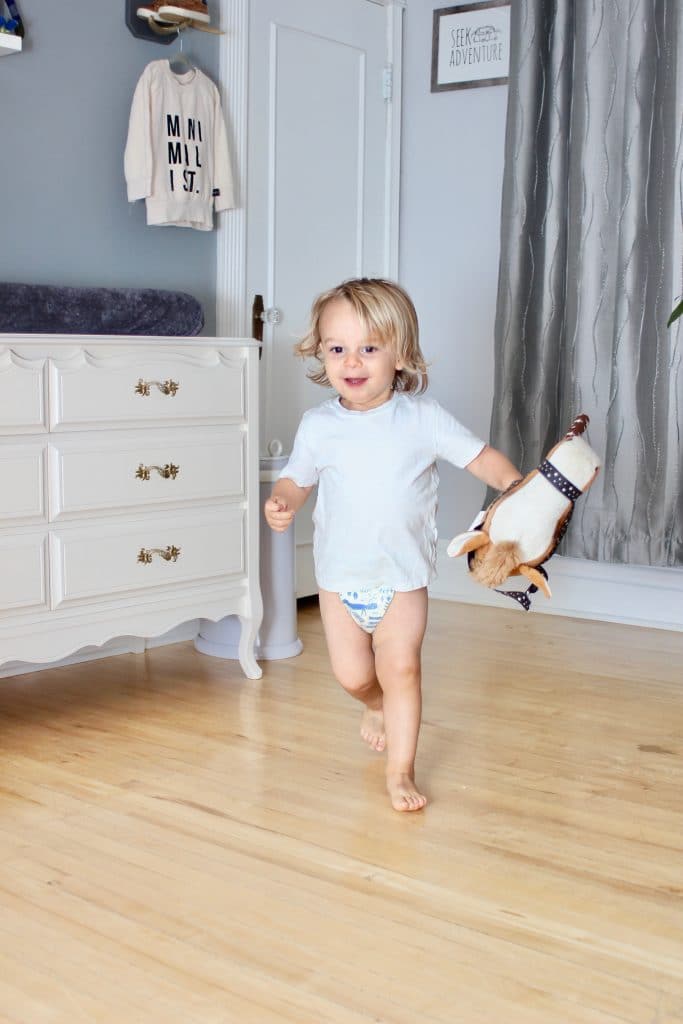 Check out last more Local Love – here.
Want to be featured on the Local Love List? Send your request to kari@kariskelton.com!
xx