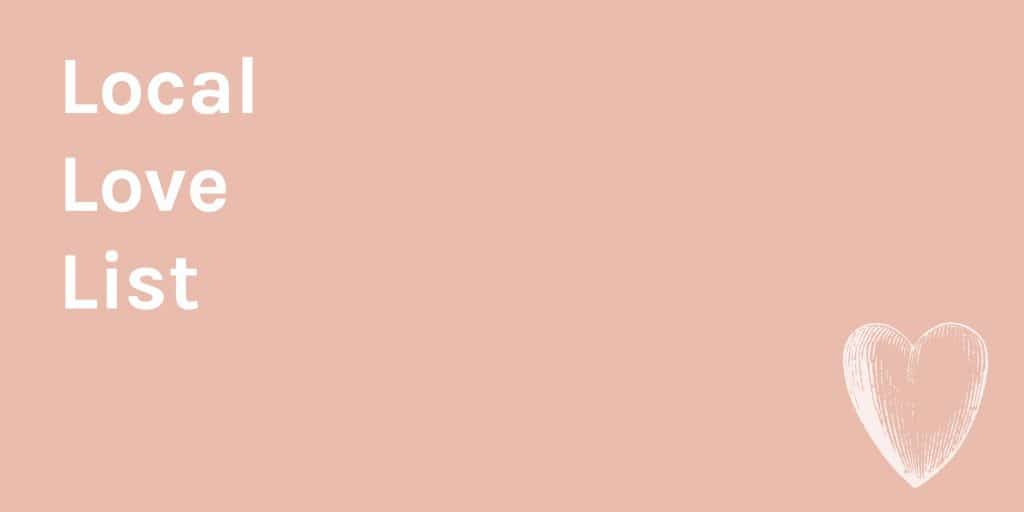 Corso 32: One of the best restaurants in our city is back open after closing for renovations over the past few weeks. I can't wait to see the new digs! If you've never dined at Corso 32, please stop what you're doing right now, make a reso here, and thank me later.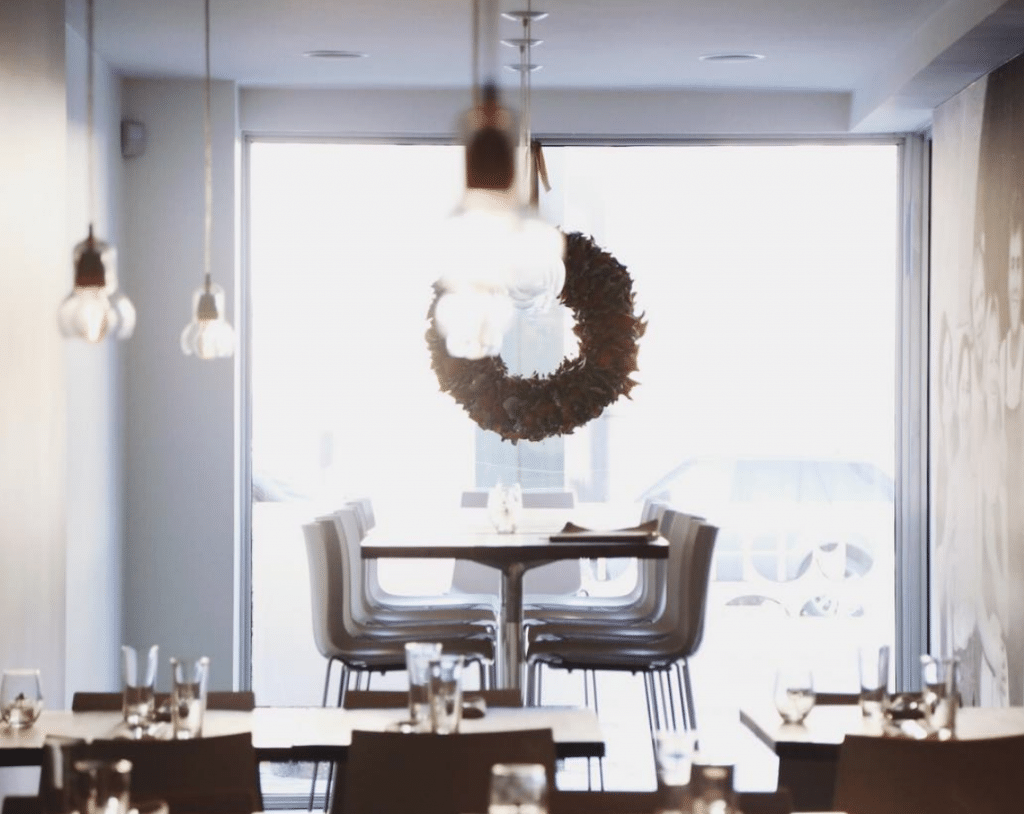 Unpack N' Play: Get in on this: a fabulous program that's free! Unpack N' Play runs for 12 weeks, three times a year, and consists of parent-child interactive activities like circle time, story time, crafts, playtime, dancing, singing, and more (I've heard it described as pre-pre-school). Registration for the next round opens on March 19 at 10 a.m. Priority is given to first-timers, single parents, and people new to Edmonton. It books up fast, so be on your game! More here. 
Justine Ma Workshops: Local designer and hand letterer Justine Ma has announced her brand new workshops!  There are two dates in March and two in April for water brush and contemporary calligraphy. She's an incredible talent in our city and one of the nicest people, so you're sure to have a fabulous time learning from the best of the best! Book in here.
Mini Egg Latte: The Tea Girl's Mini Egg Latte is back! Pop into this adorable tea shop just off 124th and gets yours! (Vegan options available.) #yum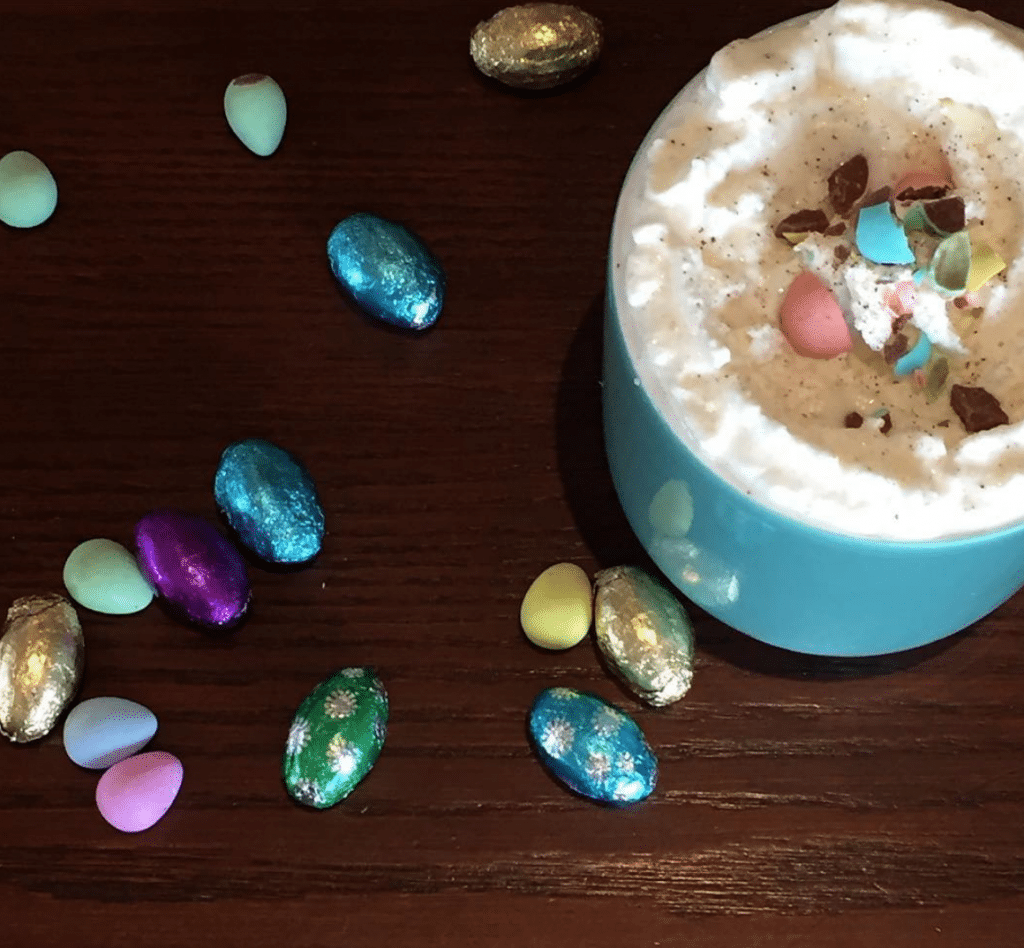 Inexpensive Dresses: We had a fabulous time hosting the Edmonton International Film Festival's Oscars Party last Sunday. A last-minute childcare cancellation meant Wyatt was able to join us. He had a blast, and even clapped when we were on stage. <3 My hunt for a dress for this evening inspired me to write a post about event outfits, and how you really don't have to spend a fortune to look fancy and fabulous! Check out these outfits I put together for you (including the one I wore).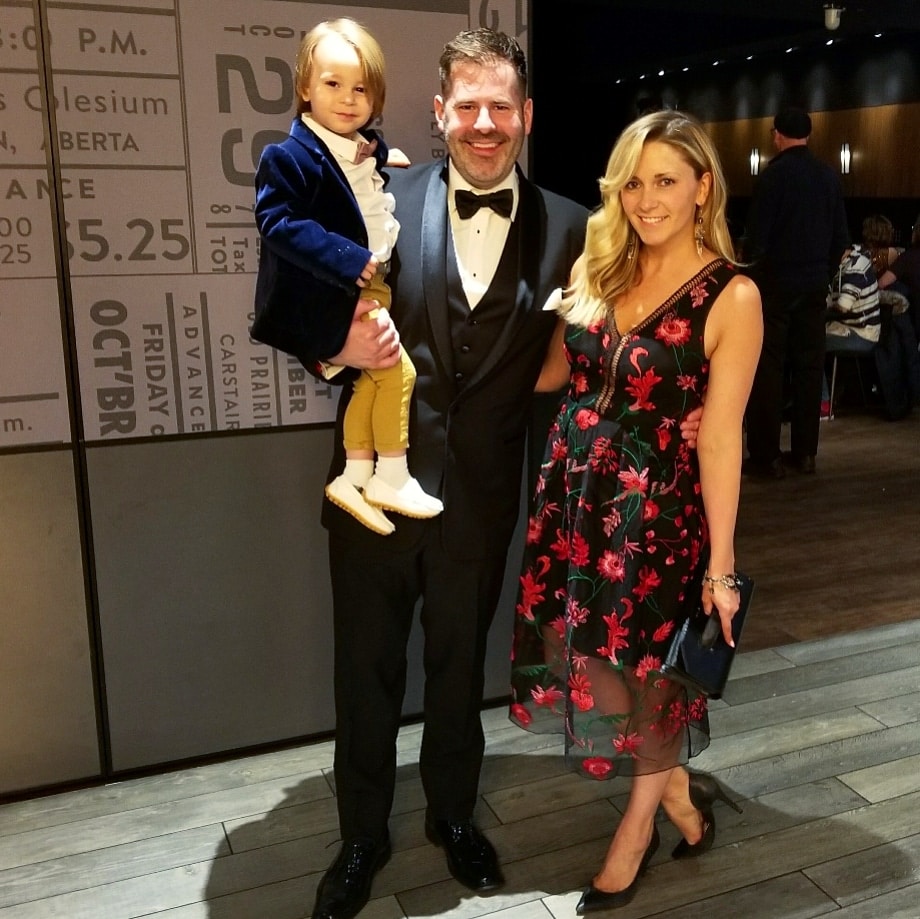 Ice Castles: You only have two more days to check out the Ice Castles at Hawrelak Park. It's totally worth seeing at least once. Even though it's going to be fairly warm this weekend, dress in layers! We were bundled to the nines but still got cold. You can always take breaks from the ice slide and go cuddle by the fire. Kids three and under are free. If you're bringing your baby, leave your stroller at home and use a sleigh instead (way easier to get around). Book tickets here.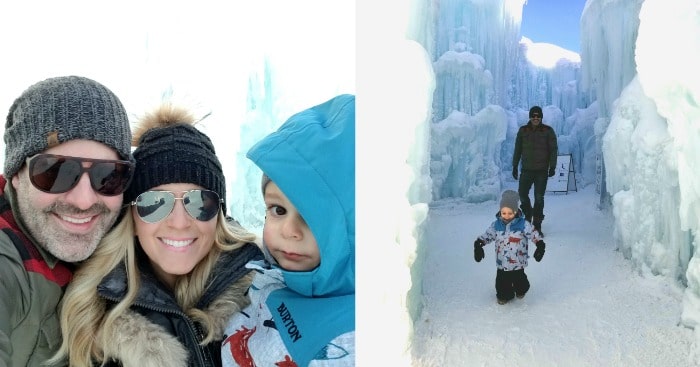 Downtown Dining Week:  A great opportunity this week to try some of the best dining spots in the city at a discounted rate! Downtown Dining Week kicks off today and runs until March 18.  Edmonton's top-notch chefs offer up delicious multi-course meals at special prices, allowing us to sample what our city has to offer when it comes to great food. A record 37 restaurants are participating this year. More here.
Refinery Party: You're going to want to get in on this swanky networking event. The Art Gallery of Alberta has another Refinery party coming up March 24. It's themed around the latest exhibit, and aims to connect people, art, and ideas. More here.
On the Move: Miss Boss, one of Edmonton's cutest clothing boutiques, is moving to a bigger space down the road. Renovations are underway at the new location beside Head, Shoulders, Knees, and Toes kid's store (12418 102 Ave). They'll still be open at their current place beside Shades of Grey on 124th Street until March 31. Congrats on the new venture! Can't wait to see the shop.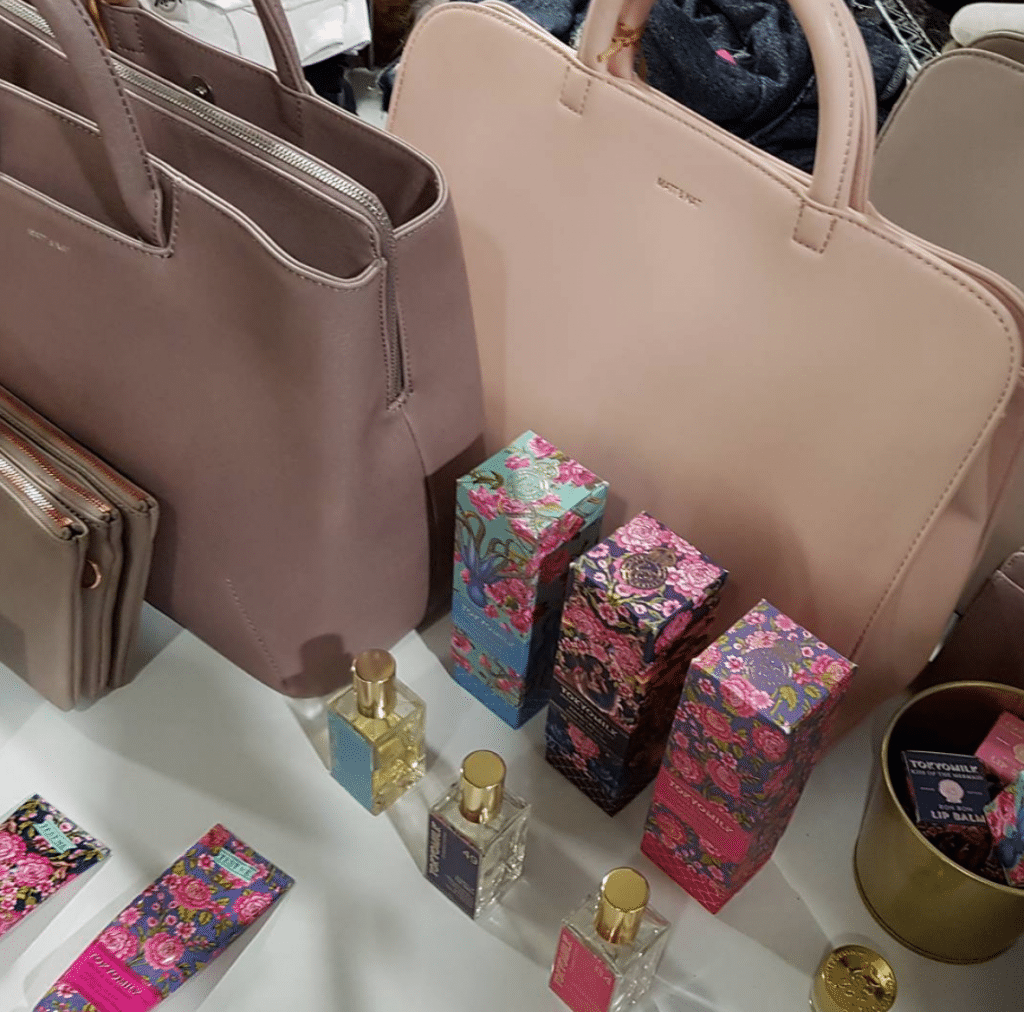 Chartier Market: Check a few things off your grocery list, support local, and have fun! A reminder that Chartier restaurant in Beaumont is hosting a boutique farmer's market next Monday, March 12 from 4-8pm, featuring several producers and farmers. Have drinks while you shop for fine meats and cheeses, fresh bread, locally made ice cream, and more. 100% of the proceeds from the bread bar will be given to a fund to send an eight-year-old girl named Janaya (just diagnosed with an inoperable cancerous brain tumour) to Mexico to swim with the dolphins as part of her bucket list.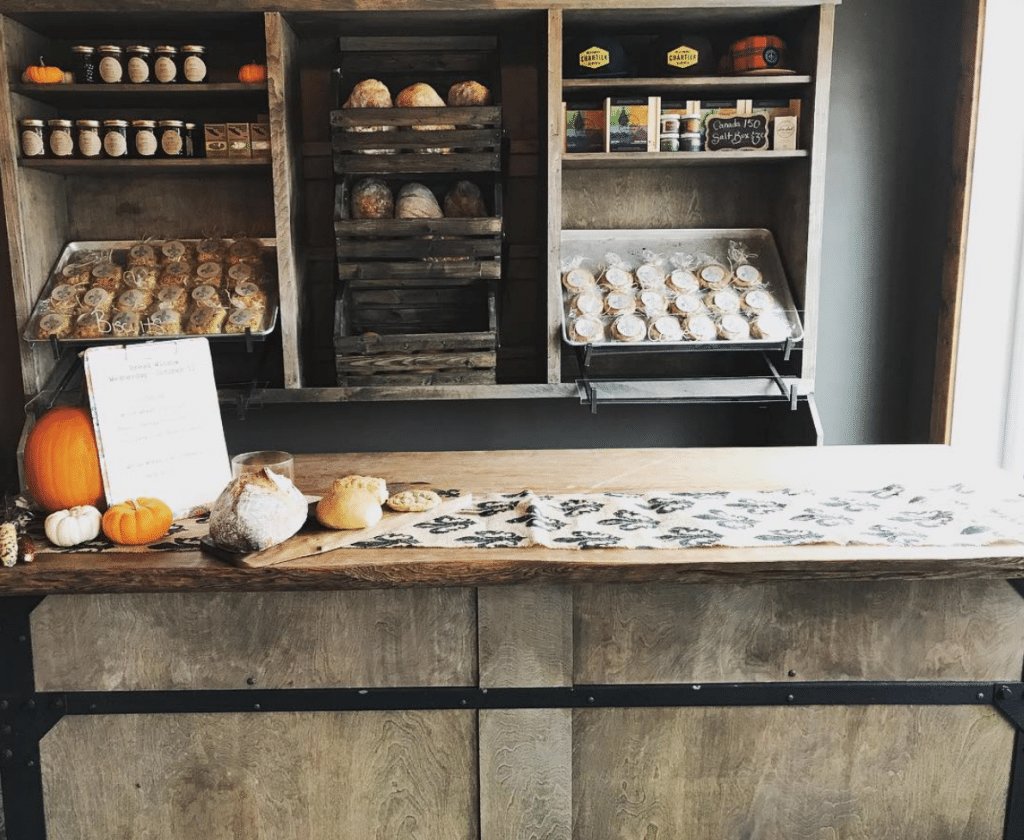 Know of any hidden gems, cool local product, or unique events happening in the Edmonton area? Email me: kari@kariskelton.com!
xx