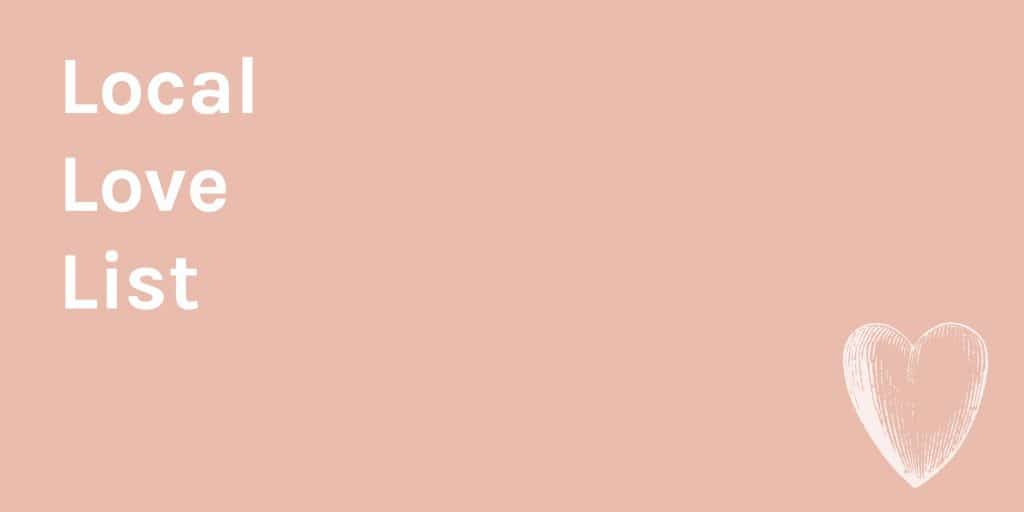 Wedding Event: I would be going to this if I was planning a wedding. In collaboration with Blush Magazine, The Local Love Pop Up dubs itself as "an alternative to the traditional bridal fairs." The magical marketplace will be set up at The Enjoy Centre this Sunday, September 24 from 11-4pm. You may want to stop in even if there's no wedding on your radar. Each ticket purchased is entered to win an all-inclusive trip for two to Riviera Nayarit, Mexico! Get tickets and more info here.
Poppy Barley Award: Congratulations to the crew at Poppy Barley who won Best Marketing and Brand Engagement at the 2017 Canada Post E-commerce Innovation Awards! They beat out big name brands like MEC and Best Buy, also nominated in the category. (Cheers to shopping local!) Also, on a more personal note, congratulations to Poppy Barley Co-Founders and sisters Kendall and Justine Barber who are both expecting (Kendall – due any day now and Justine a few months along)!
Help for Mexico: Many people in Edmonton are stepping up to give to the relief efforts in Mexico after this week's devastating earthquake. Rostizado is donating 10% of lunch sales during the month of September to Topos. Poppy Barley's shoes are manufactured in Leon, Mexico. They have donated to cruzrojadonaciones.org and they're encouraging everyone to do the same.
Best Latte in #Yeg: I had this discussion with friends the other day and I'm curious to hear your answer. Where can you get the best latte in the city? Wyatt and I popped by Credo on 124th last Friday for not one, but TWO delicious cookies, a greens juice for him, and a chai latte for me. It was pretty amazing. I also love the almond milk latte at Leva Cafe.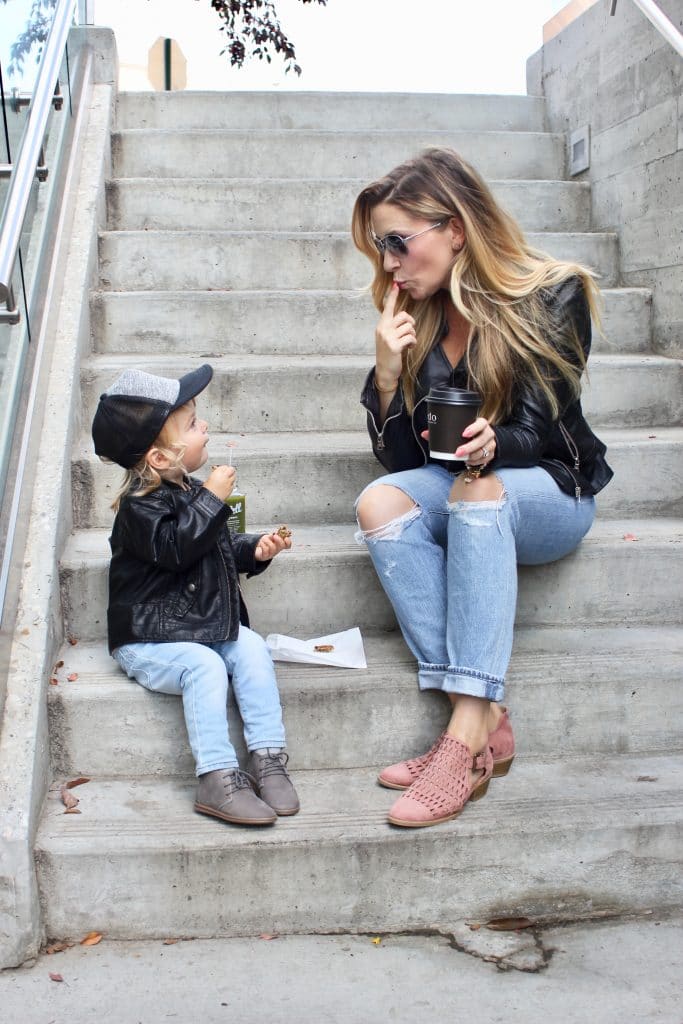 Comic & Entertainment Expo: Ryan and I went to the media sneak peek for the Edmonton Comic & Entertainment Expo the other night at The Almanac on Whyte. John Rhys Davies, who played Gimli in the Lord of the Rings Trilogy, was the guest speaker. The entire line-up of celebs for the Expo is insane. Check it out – here. The three-day pop culture convention goes this weekend (September 22-34) at the Edmonton Expo Centre.
Expo Winner: Congratulations to Scarlet Bjornson who has won a pair of three-day passes to the Edmonton Comic & Entertainment Expo from KariSkelton.com! Have fun! (You never know when I'll be giving away more fabulous things, so keep checking into my blog.)
New Workout I Love: I had a blast this summer gaining 10 pounds but now I'm trying to get back into shape so I can gain 10 more at Christmas. One of my new favourite workouts is SOAR Bounce at Barre Body Studio. It's the mini-trampoline workout from the 80's… but better. You should check it out!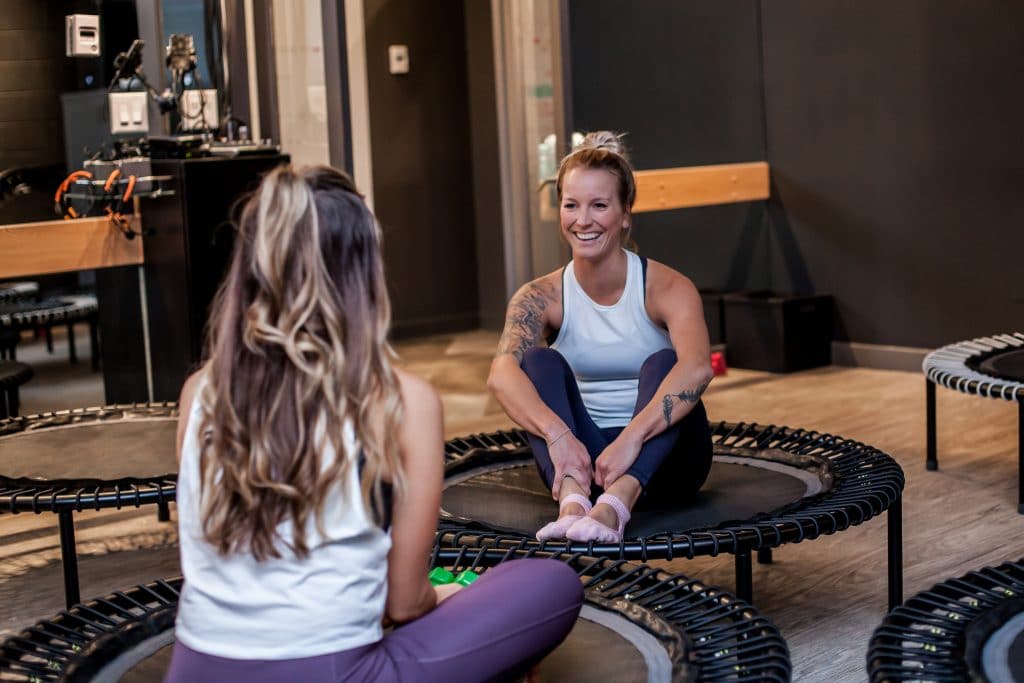 Thanksgiving Pizza: The only thing better than Thanksgiving dinner is Thanksgiving dinner on a pizza! Our friends at LovePizza are giving back with the "Lovesgiving Pizza". Mashed potato spread, fresh turkey, cranberry chutney, gravy, and stuffing with a brie cheese drizzle. One dollar from every "Lovesgiving Pizza" sold from today until October 7th (at both LovePizza locations), will go to the organization, SAIF (Stop Abuse in Families). More here.
Closet Details: You've seen the big reveal of my closet from California Closets but now I'm dishing on the details! Everything from rose gold hangers, a faux fur rug, a fabulous chandelier, and more! See photos and shop here. Also, congratulations to California Closets on the opening on their brand new showroom in St. Albert!
Quarters Carnival: The opening party for Impulse and Loop, as part of Edmonton Design Week, is on tomorrow (Saturday, September 23) from 7-11pm. Food trucks, vendors, entertainment, etc. It's free and kids are welcome. Impulse and Loop is basically interactive and illuminated pieces of art you can play on. The fine details are here.
Market Schedule: Now that we're officially into fall, there isn't a ton of time left to visit a local market outdoors. These are the final days for our city's most popular markets:
City Market on 104th: Runs Saturdays from 9-3pm. Final Day– October 7th (moves indoors, every Saturday, at City Hall for the winter).
Southwest Edmonton Farmers Market: Runs Wednesdays from 4-7:30pm. Final Day– October 4
Callingwood Farmer's Market: Runs every Wednesday 12-5 and Sunday 10-3. Final Days- October 4 and October 8th
124 Street Grand Market: Runs Thursdays 4-8pm. Final Day– October 5
Beverly Farmers Market: Runs Tuesday 4-8pm. Final Day– October 3
St. Albert Farmer's Market: Runs every Saturday 10-3pm. Final Day- October 7
Shop for a Cause: Sweet Jolie Boutique is putting on a fall fashion event in support of the Canadian Alopecia Areata Foundation. (This is an auto-immune disorder which results in hair loss.) The founder of the shop's daughter Kate (below) has been living with Alopecia for four years, so this is obviously a cause close to their hearts. The night out goes September 28 from 7-10pm at their shop (10914 105 Ave). Tickets are $50 with all proceeds to charity. Get yours here. If you can't make it to the event make sure to stop by sometime this month and do some shopping. A portion of sales in September will also be donated.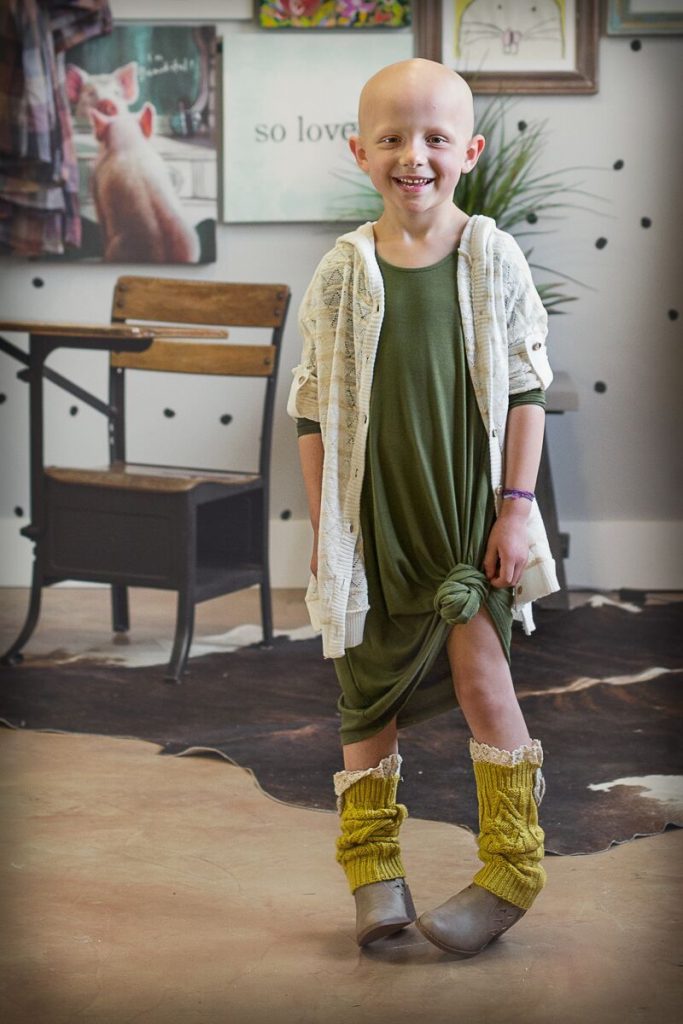 Please pass along any hidden gems or unique events you think would be a good fit for the Local Love List! Email kari@kariskelton.com.
xx