A master list of some amazing Edmonton area shops creating hand sanitizer and non-medical masks in the middle of the Corona Virus pandemic.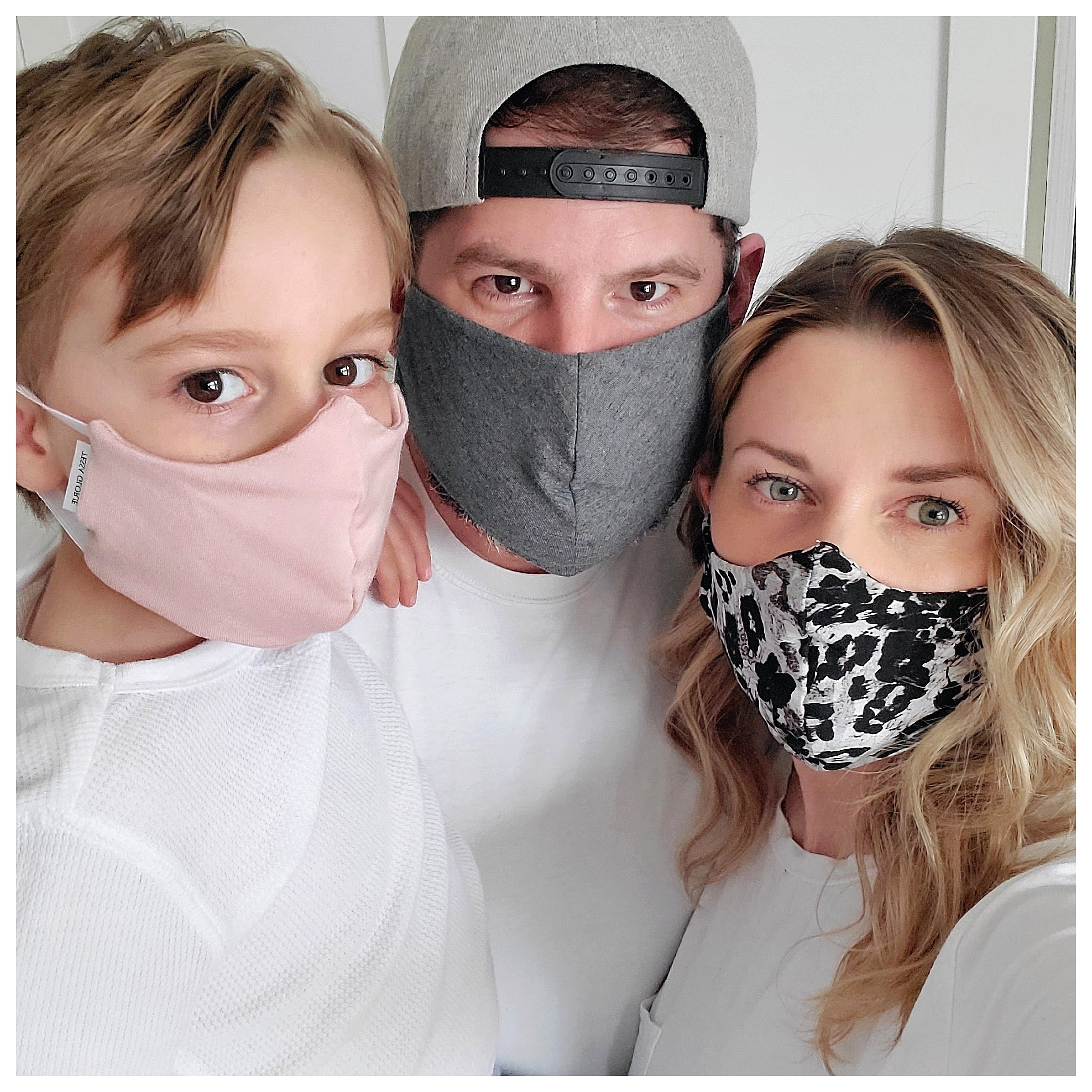 Hello, friends!  We hope you're all staying safe and healthy during this bizarre time in our world.
There are so many amazing creatives in the Edmonton area doing incredible things with their businesses right now! Shifting, adapting, and working their butts off to help others. I thought it would be helpful to have a single place to find links to access locally-made non-medical masks and hand sanitizer. I rounded up as many as I could find with tons of suggestions from you on Instagram (thank you for that!), but if I'm missed any- please reach out and let me know. Also- watch for a fresh Local Love List coming your way next Friday with updates on local hidden gems and cool product.
Homemade Mask Note
It's important to note non-medical masks shouldn't be a replacement for properly washing hands, and practiscing safe social distancing, etc. Here's some valuable information from the Alberta Health Services website:
Wearing a non-medical mask, such as a homemade cloth mask, has not been proven to protect the person wearing it. However, wearing a non-medical mask may be helpful in protecting others around you. This is because face coverings are another way to cover your mouth and nose to prevent respiratory droplets from contaminating other people or surfaces. Additionally, wearing a mask may stop you from touching your nose and mouth.
Read more from AHS on the proper rules to follow with homemade mask-wearing and care here.

Masks
Tessa Glorie:  Local scrunchie maker Tessa Glorie is now making gorgeous, stylish masks! Available for purchase at Jilly's Boutique. They come in Gold Leopard, Grey Leopard, Cheetah, Grey, and Blush. Call Jilly's at 780-452-2595 to order and do curbside pickup Mon-Fri 10-5 or Saturday 10-3.
Gather Textiles: Make your own! Purchase a mask-making kit here. Watch how to make it here.
UnBelts: Kids' and adult sizes, entirely ethical supply chain, strong community giving component. The site will be live early next week, but there's an early "I'm interested" waitlist. Go here to get on the waitlist.
JJ Wool Company: Cost is a donation to The Mustard Seed. Connect here.
Home Sewn: Selling through Instagram. Watch her feed for new releases.
Prairie Wilds: Masks for the whole family, ear savers, scrub caps, and hair buffs. For each one sold, one is donated. Shop here.
Holyrood Dry Cleaners: Call ahead to make your purchase or buy right in the shop. Drop-off will be available soon. More here.
Page The Cleaner: Order a mask here. They're working on replenishing stock and masks will be delivered.
Derks Formals: Alberta Strong, Canada Strong, and plain masks available here.
Cloud Cakes By Auntie Lou: Selling homemade mask from four different local makers at their storefront. 6861 170 Street. More info here.
Dot Boxed: FREE masks available today for front line workers or anyone who is immune-compromised.  Get them here.
Love Blush Creations: Donating to four different local charities. Get yours here.
Sumptuous Lollies: The makers of super pretty lollipops have added homemade masks to their store.100% cotton, double-layered in kids and adult sizes. Contact them through Instagram or Facebook.
Nicki Bittman: She's making and selling for $10 with half of the proceeds from each mask going to Zoe's Animal Rescue. Connect with her here.
House of Seven Collective: She's already donated 75 masks to Raw Artists of Canada for distribution to local organizations. Check out her stuff here! Porch pick-up and e-transfer.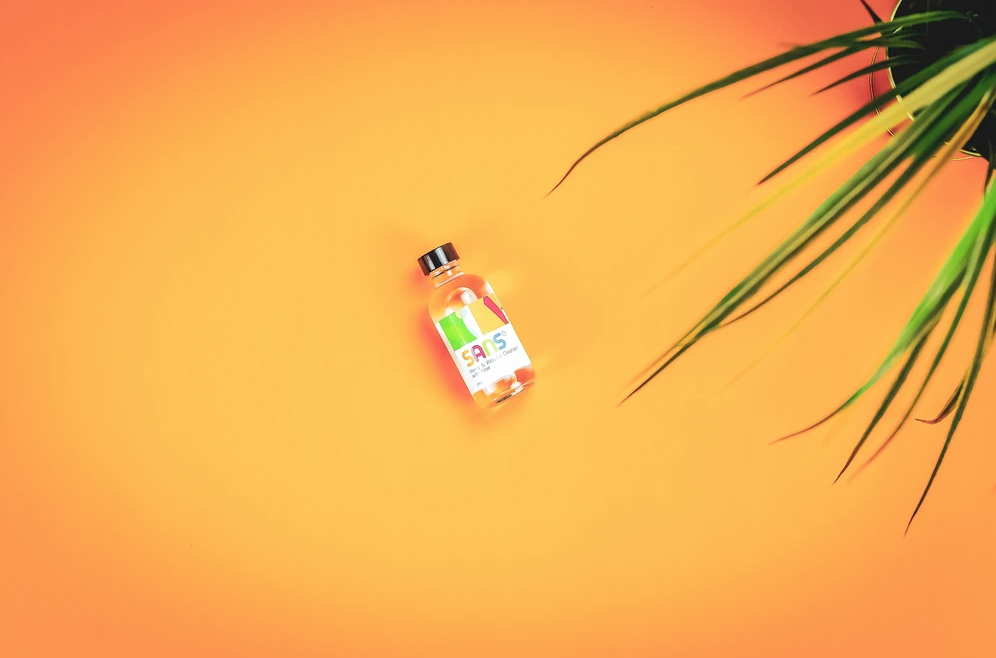 Locally-Made Hand Sanitizer
Neo Juicery: (above) Plant-based hand sanitizer made from Aloe leftover from the production of their digestive juice. Shop it here.
Sophia Lauren Candles: Making two-ounce spritzer style bottles. Ingredients include organic aloe, gel coconut oil, alcohol and fragrance oil. She sells out fast but is getting another shipment soon. Become a subscriber on her website to get shipment updates. Go here to shop. 
MD Distillery: 60 ml bottles available for free. Limit of one per person available for pick-up at their location (#100 – 20 Circle Drive, Saint Albert. Connect with them here.
Strathcona Spirits: They keep pumping it out! 🙂 It's available for curbside pickup whenever available. You can sign up for their newsletter here to find out when sold out stock will be replenished.
Essentials By Nature: Make your own! This local shop is providing kits for you to create your own hand sanitizer. Get yours here. You can also purchase their hand sanitizer gel here.
UofA: Professors in the Chemistry department at the University of Alberta whipped up over 200 litres of hand sanitizer, using the recipe provided by the world health organization. The first batch was for UofA employees but moving forward they will make it for those who need it first (first responders and front line workers).
Black Diamond Distillery: Working hard to keep up with orders! They offer online ordering for pickup or delivery. Check them out here.
Ocean Odyssey: Offering 70ml of ammonium-based sanitizer for $2. They'll donate $1.00 for every bottle sold to the Edmonton Food Bank. Connect with them here.
Hansen Distillery: This local shop made a small first batch and donated it to first responders. They're in the process of making more and will be announcing details soon! Check them out here.
Hydra Chem: A manufacturer of organic chemicals (based in Edmonton) is creating as well. Contact them directly through their website.
DaVinci Gelato: Their speciality is gelato (boozy or otherwise). They operate as a distillery so they starting producing 25,000 bottles every two weeks. The sanitizer follows the WHO formula.  It's available at Sobeys, Safeway & IGA in Edmonton and areas outside the city, including Spruce Grove and Stony Plain. Connect with them here. 
Hungry Birds Restaurant: They've teamed up with Sysco to provide WHO-approved hand sanitizer. Contact them here.
LeMarchand Dispensary: Making 100ml bottles in-house. Call them at 780-482-3322.
Red Cup Distillery: They've teamed up with Eveline Charles Salons and Spas to offer Health Canada-approved hand sanitizer. Their partnership came at the right time. They actually started the process months before Corona hit. Go here.
Please message me if you know of any I've missed! Stay safe, friends. Much love, from our family to yours!
xx