A recap of our stay at Emerald Lake Lodge, along with tips and a few things we'll be sure to bring with us next time!
Ten years!
We still can't believe how fast time has zipped by. Ten years ago, we were married at Playa Potrero, Costa Rica in front of 40+ family and friends. It was an amazing, week-long party that we'll never forget. We chose our special spot in part because neither of us had been to Costa Rica before.
When choosing where to celebrate our ten-year anniversary, we had the same idea in mind. We wanted to find somewhere we had both never been and had always wanted to visit. We had heard wonderful things about the Emerald Lake Lodge in Yoho, B.C, so we went for it!
The Lodge
Emerald Lake Lodge is about one kilometre west of the town of Field, B.C. It took us about two-and-a-half hours to get there from Calgary. When you turn off the Trans Canada Highway, you travel about five minutes on the winding, tree-lined Emerald Lake Road before turning into the overnight guest parking lot, located right next to the staff accommodations. You use the phone in the cabin in the parking lot to call the front desk for a shuttle, which will then bring you to the main lodge. Heading in, we had no idea what to expect. All we knew is the surroundings would be beautiful! It was dark when we arrived, so we didn't truly experience the magic until the next morning.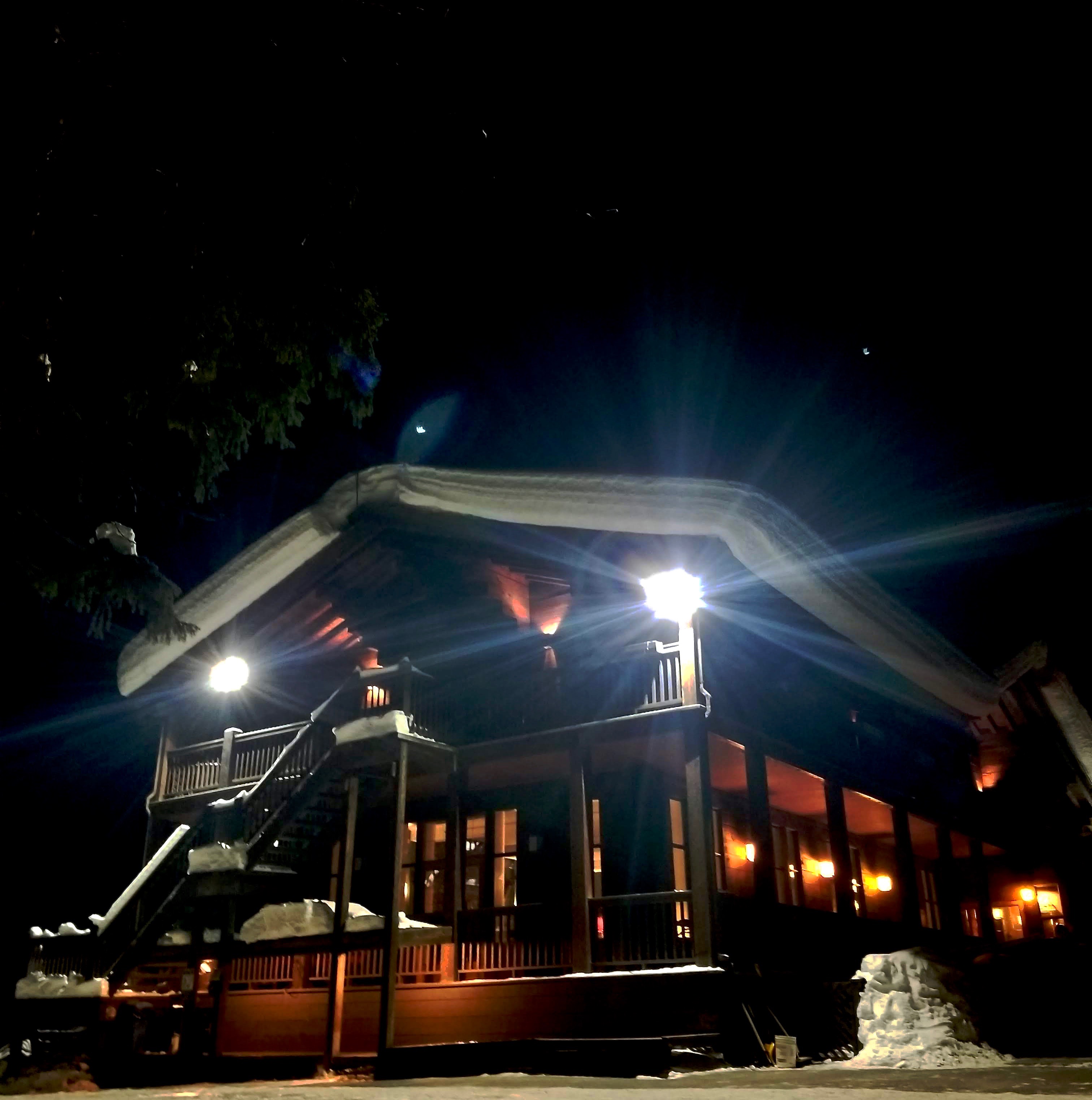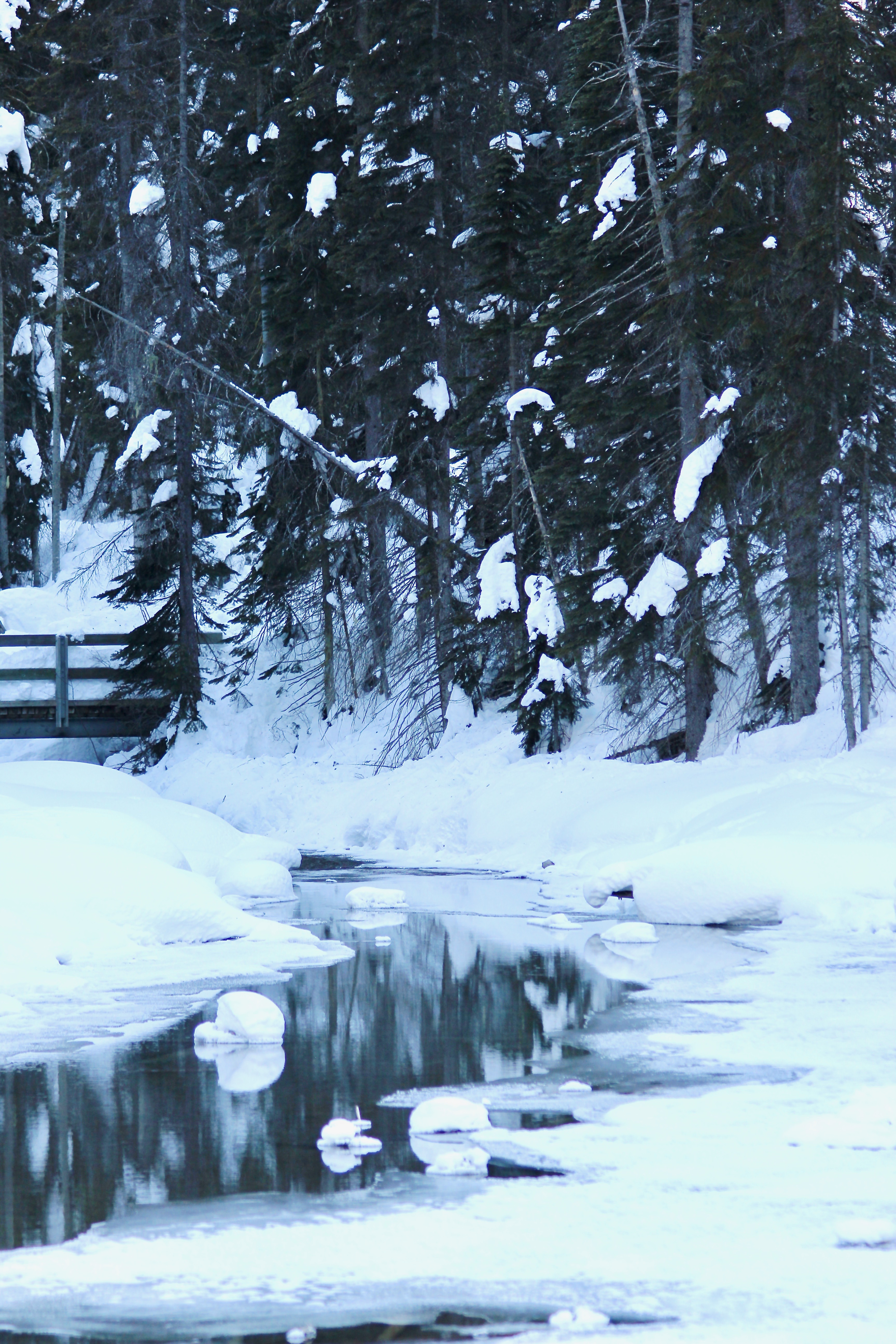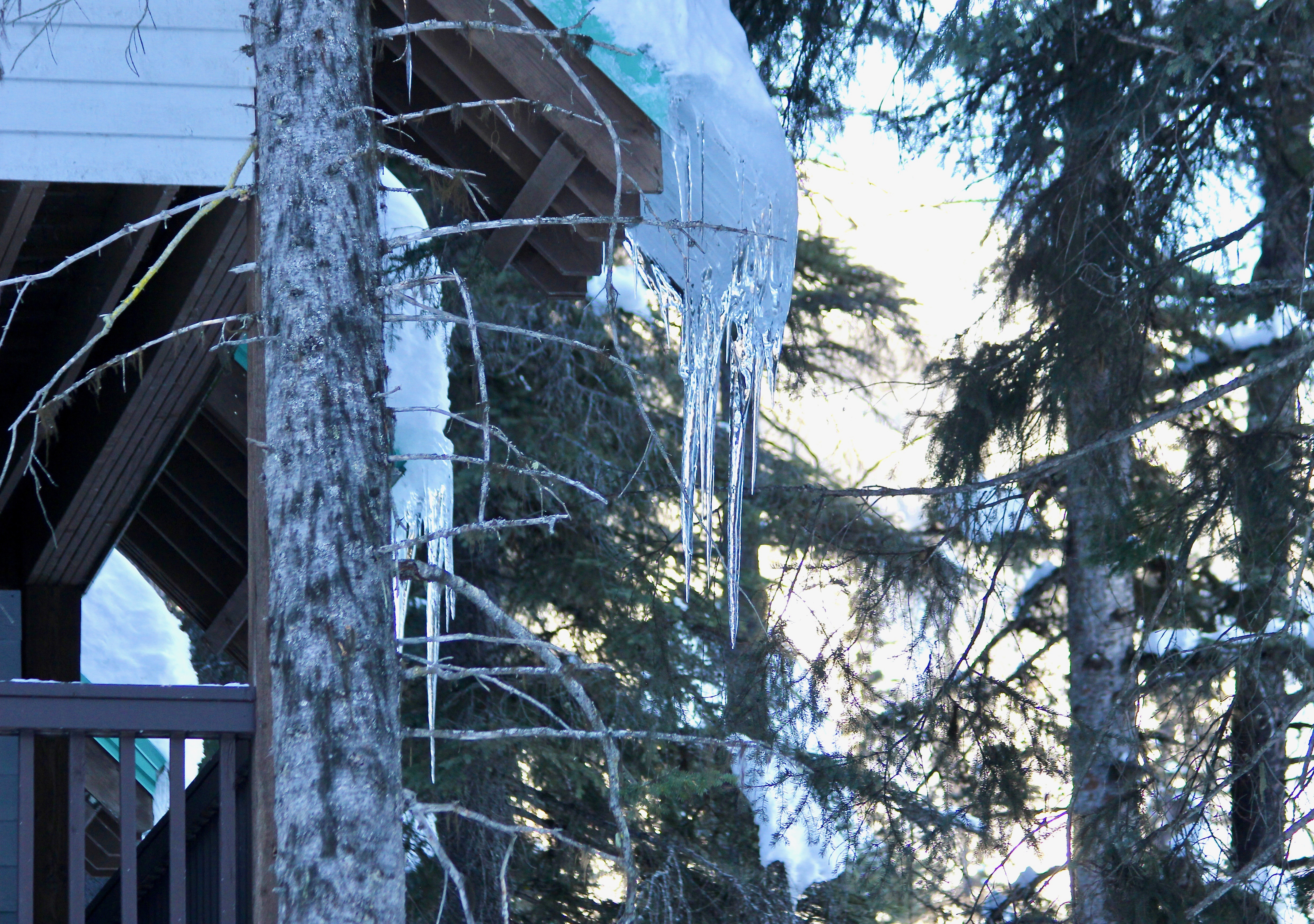 Mount Burgess Dining Room, Kicking Horse Lounge, a games room, and check-in are in one main lodge with 24 cabin-style buildings sprinkled throughout the 13-acre property. Cilantro on the Lake – another restaurant on site, was closed during our stay but is re-opening April 12.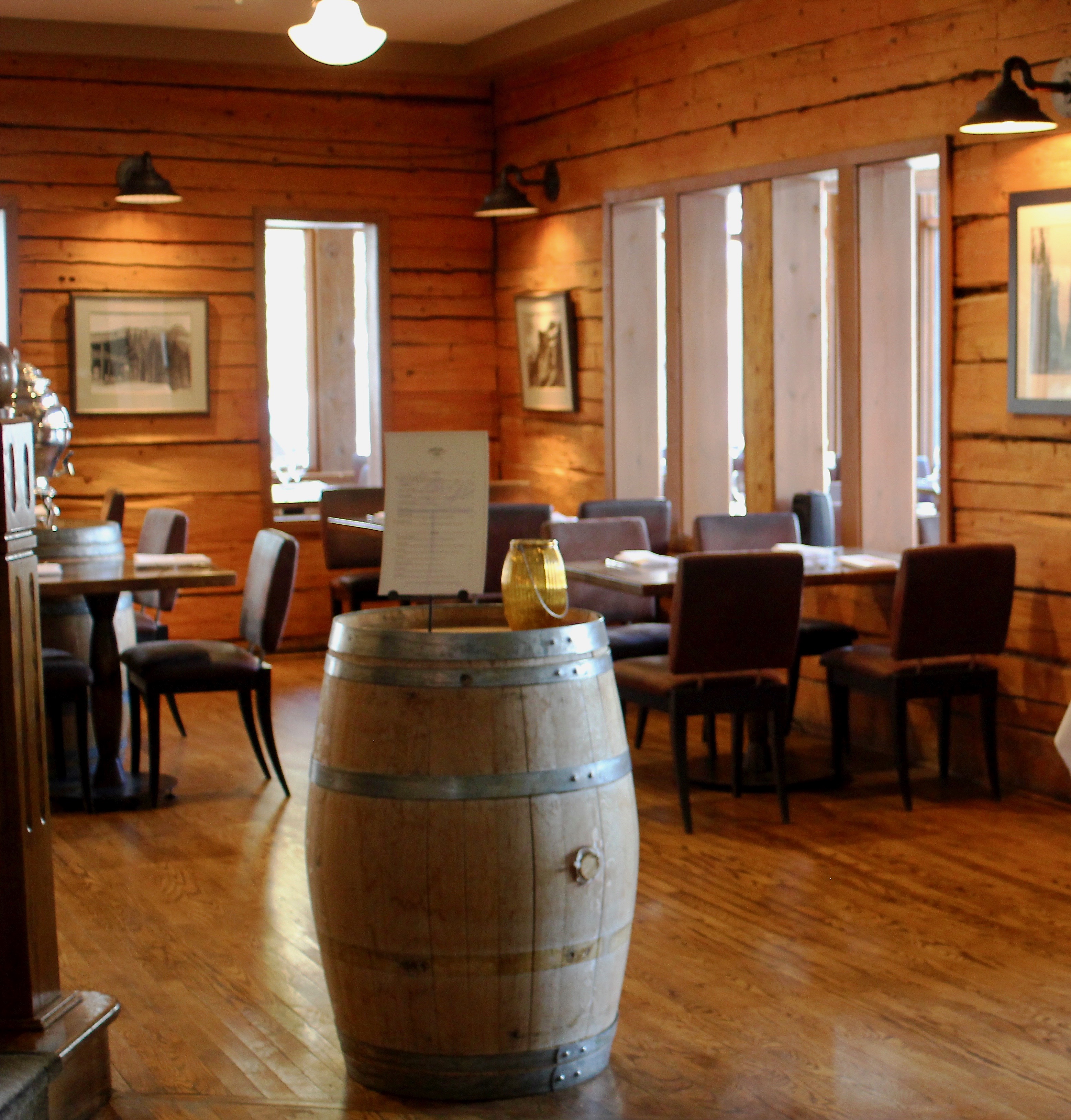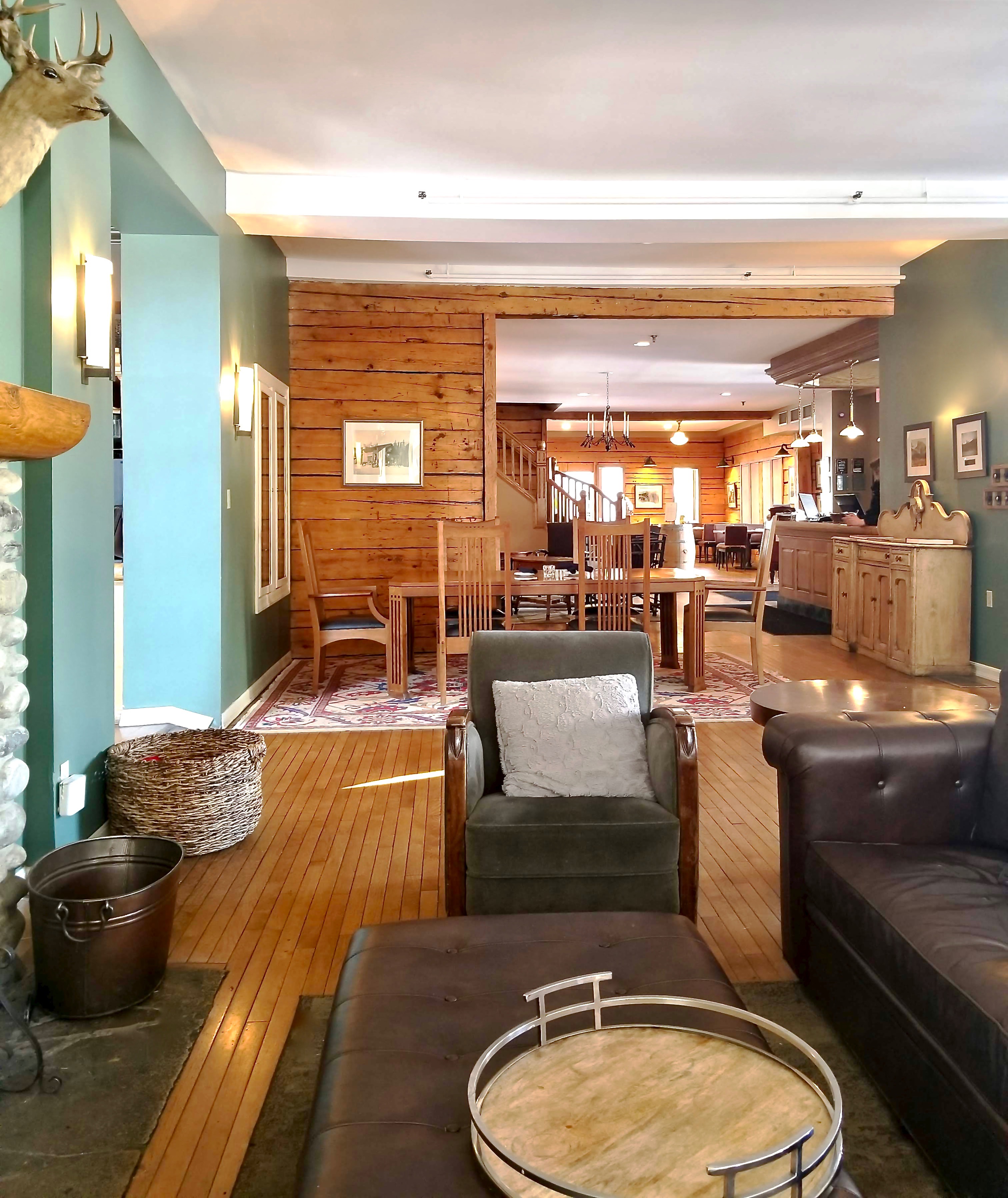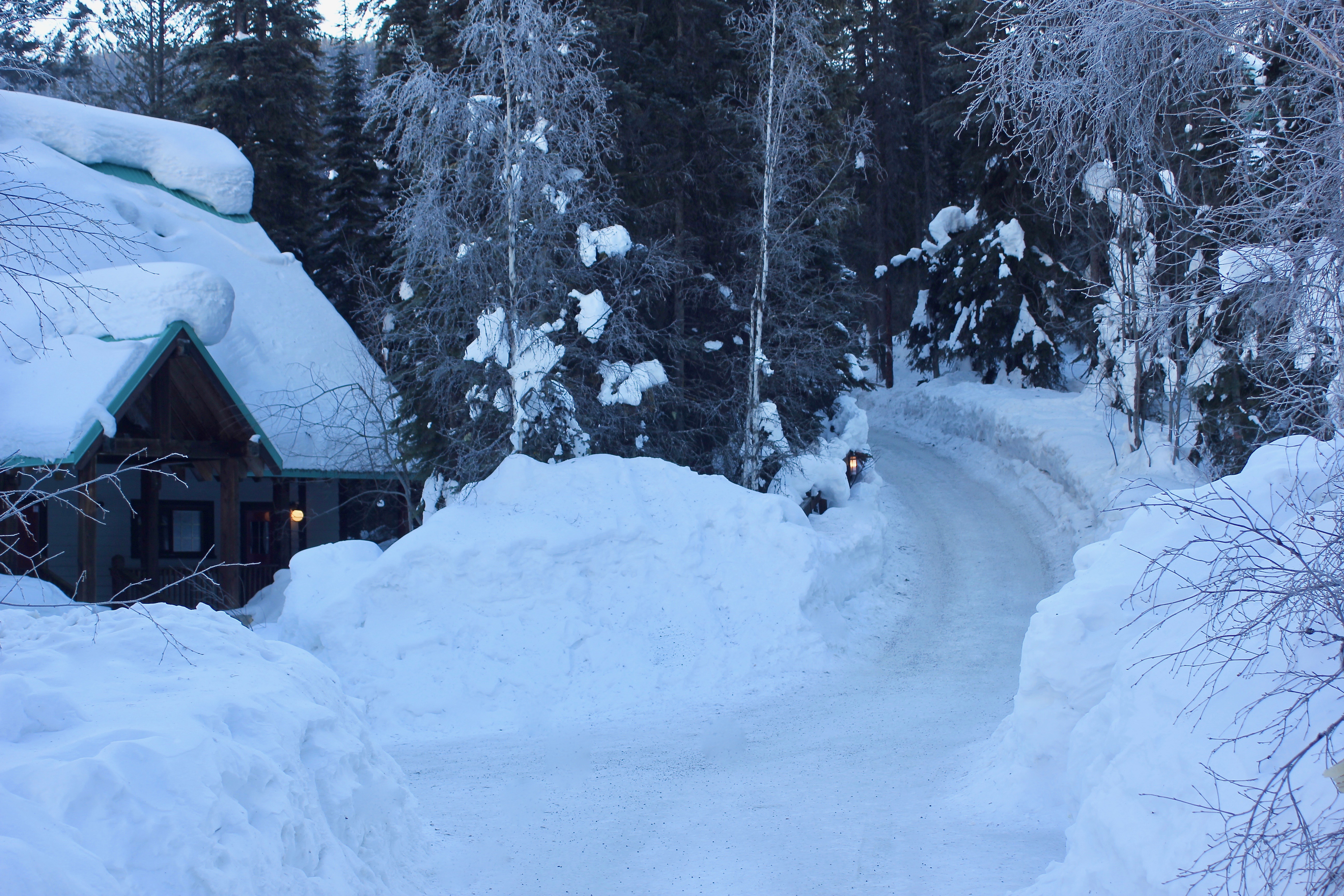 The sleepy little property is nestled in the forest, surrounded by walls of mountains, and a gorgeous lake. The Lodge never felt busy or crowded, even though it was booked up. It's a relatively small place but the offerings of nature are grandiose. We were there the first weekend of March so we lucked out with snow-capped cabins only adding to that cozy mountain getaway vibe.
The Cabins
Each room has its own private balcony and gorgeous, wood-burning fireplace. The ELL staff were diligent in making sure we were fully stocked with firewood. Our room was spacious with a couch, a table with four chairs, and a coffee maker. Nice and basic.
There are no TVs or WIFI in the rooms (only WIFI in the main lodge and the connection isn't great). We both had zero cell service the whole time we were there, which is nice on one hand, but on the other – not the best when you're parents away from your kid. I would love to see Emerald Lake Lodge upgrade their WIFI to the cabins. I totally appreciate the appeal of powering down, but it would have been great to cuddle up and watch a movie one night.
Activities
The lodge lines the shores of the absolutely stunning Emerald Lake which we cross-country skied on one afternoon. Ryan had never been before but I had a few times in high school, so I showed him the ropes (ha!). You can also rent snowshoes, and in the summer months – canoes! The surrounding area is a playground for the outdoor enthusiast with tons of hiking trails, ski hills, dog sledging, biking, and white water rafting.
You'll rent your equipment at The Boathouse Trading Co which is just across the bridge and operates as it's own business separate from the Lodge. They have a cute little gift shop with everything from mugs to moccasins and more.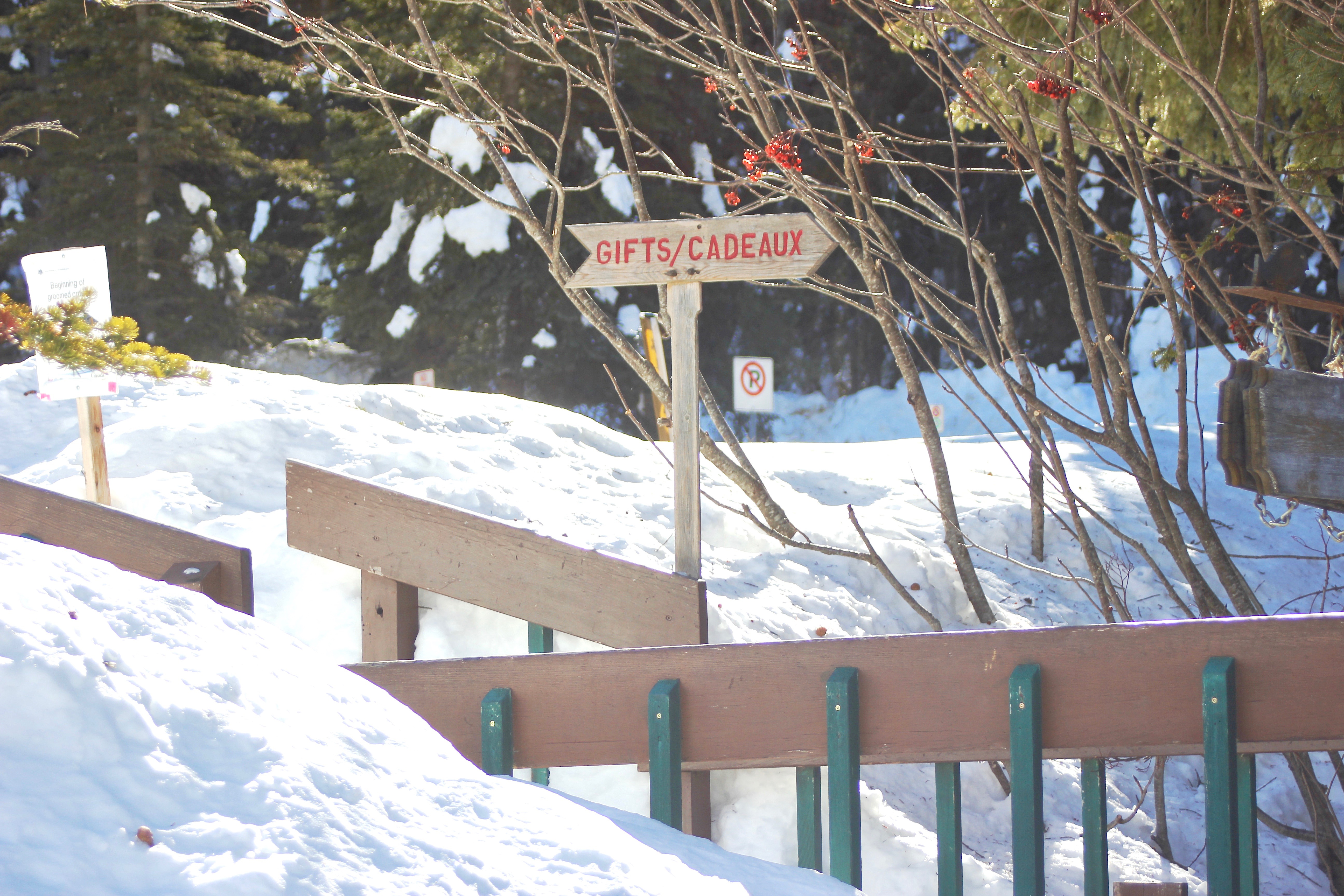 The day couldn't have been more stunning! Not a cloud in the perfectly blue sky, sun shining and warm temps.  We couldn't stop commenting on how beautiful the day was and how gorgeous the surroundings are. Just look at it!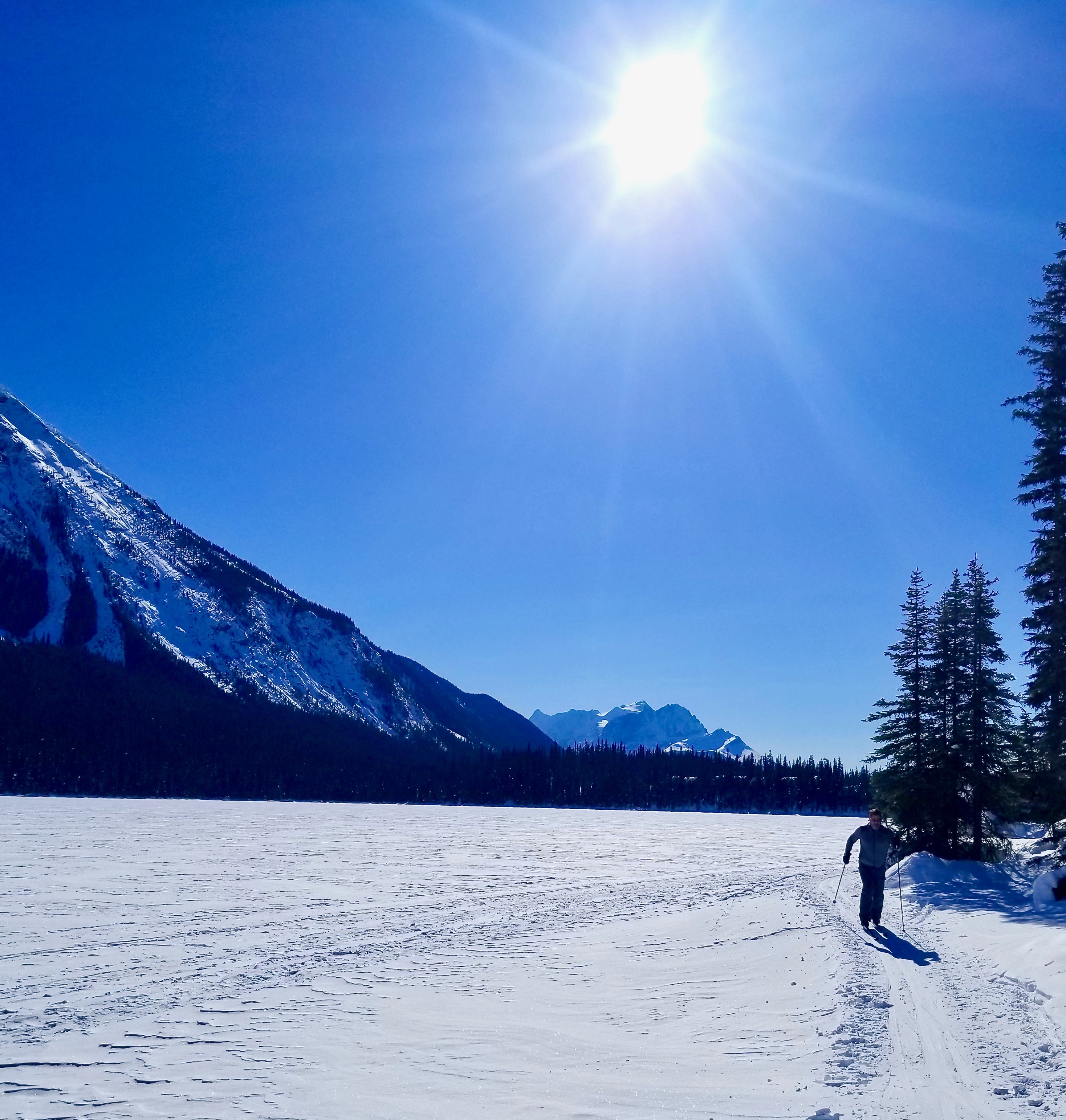 It appeared most of the guests staying at the lodge were couples. It really is the perfect place for a romantic getaway. We spent our days reading by the fireplace in our room, soaking in the hot tub, sipping mimosas in the lodge, and a bit of playing outside. Each night we went to the lodge for dinner and drinks followed by a late-night tub.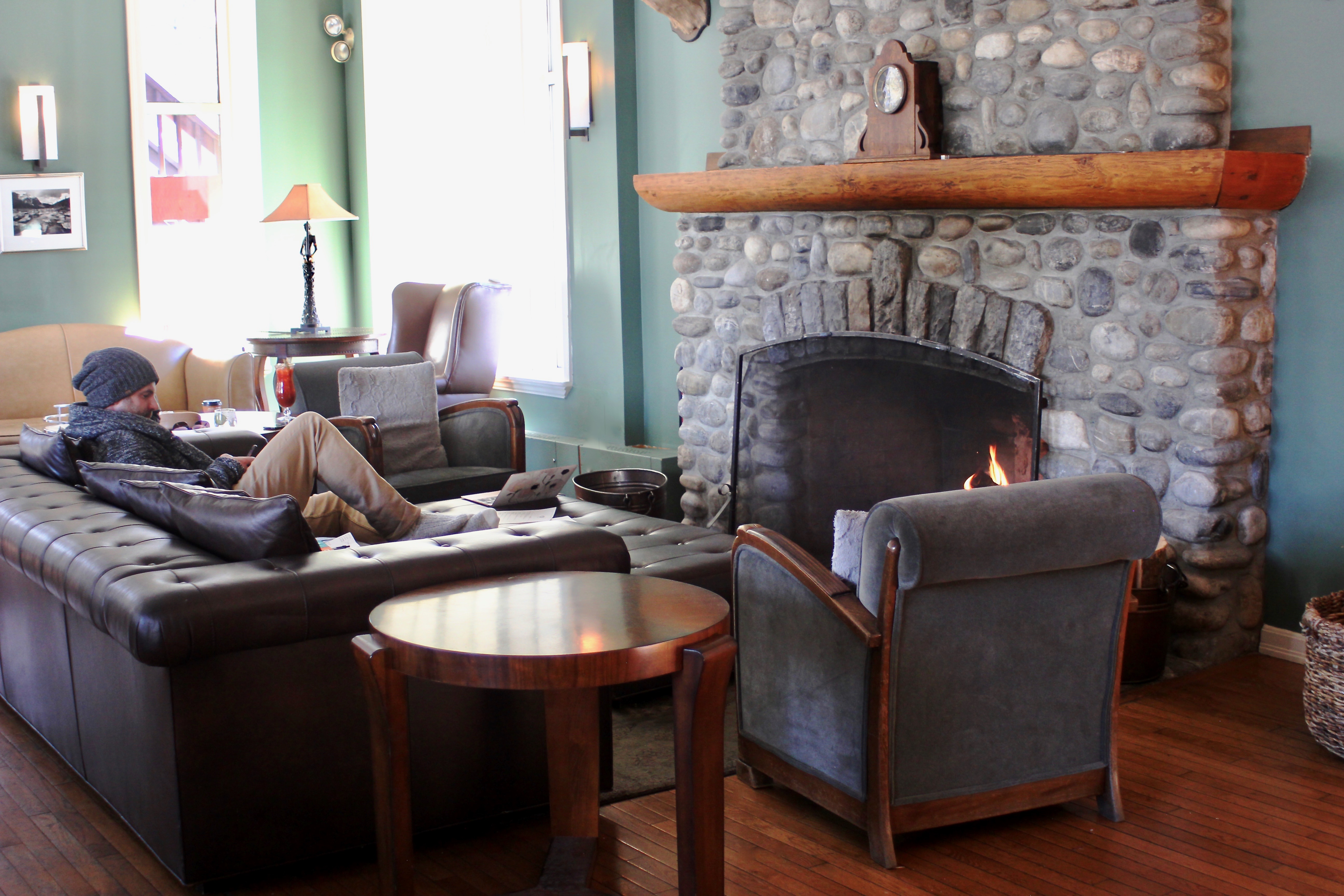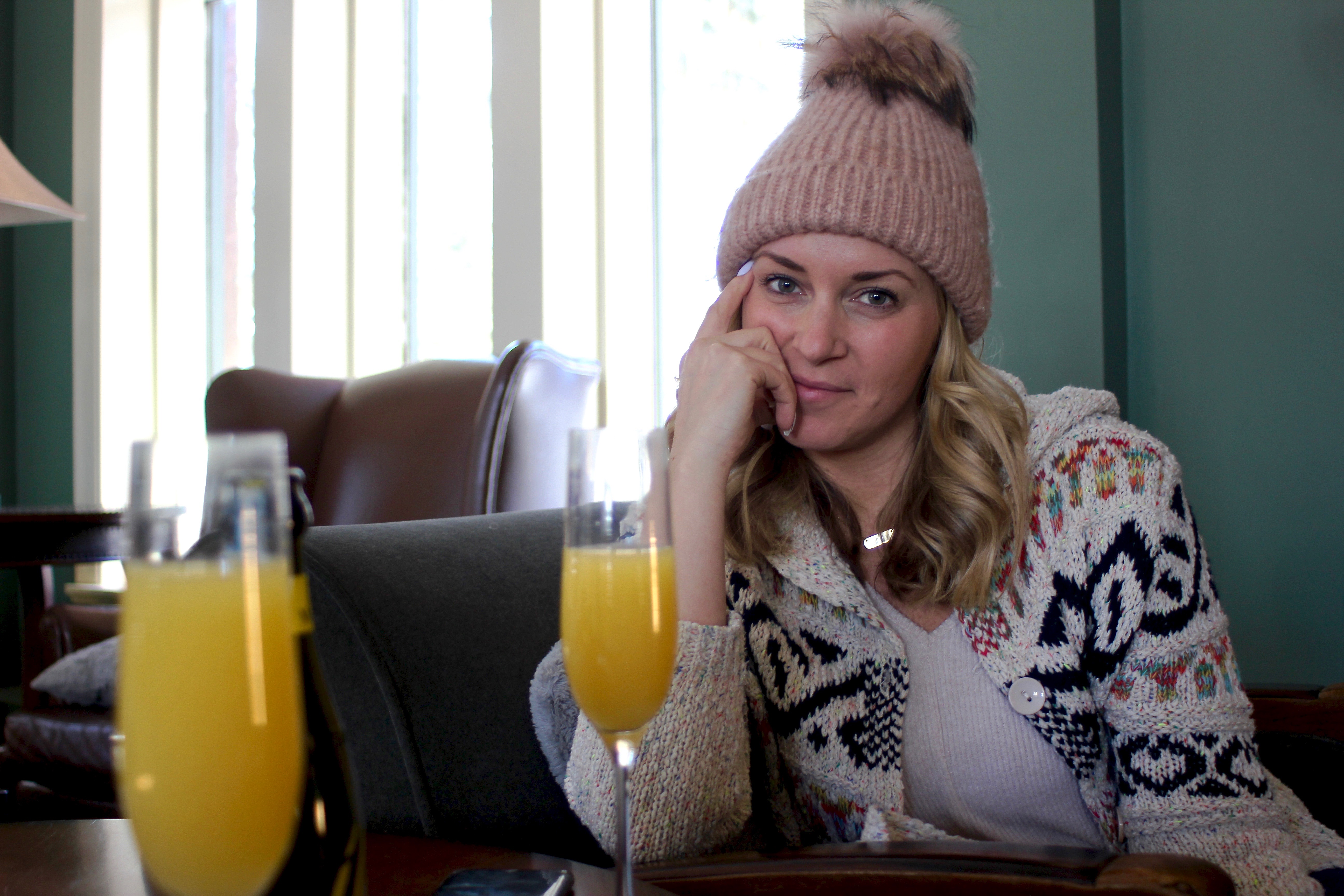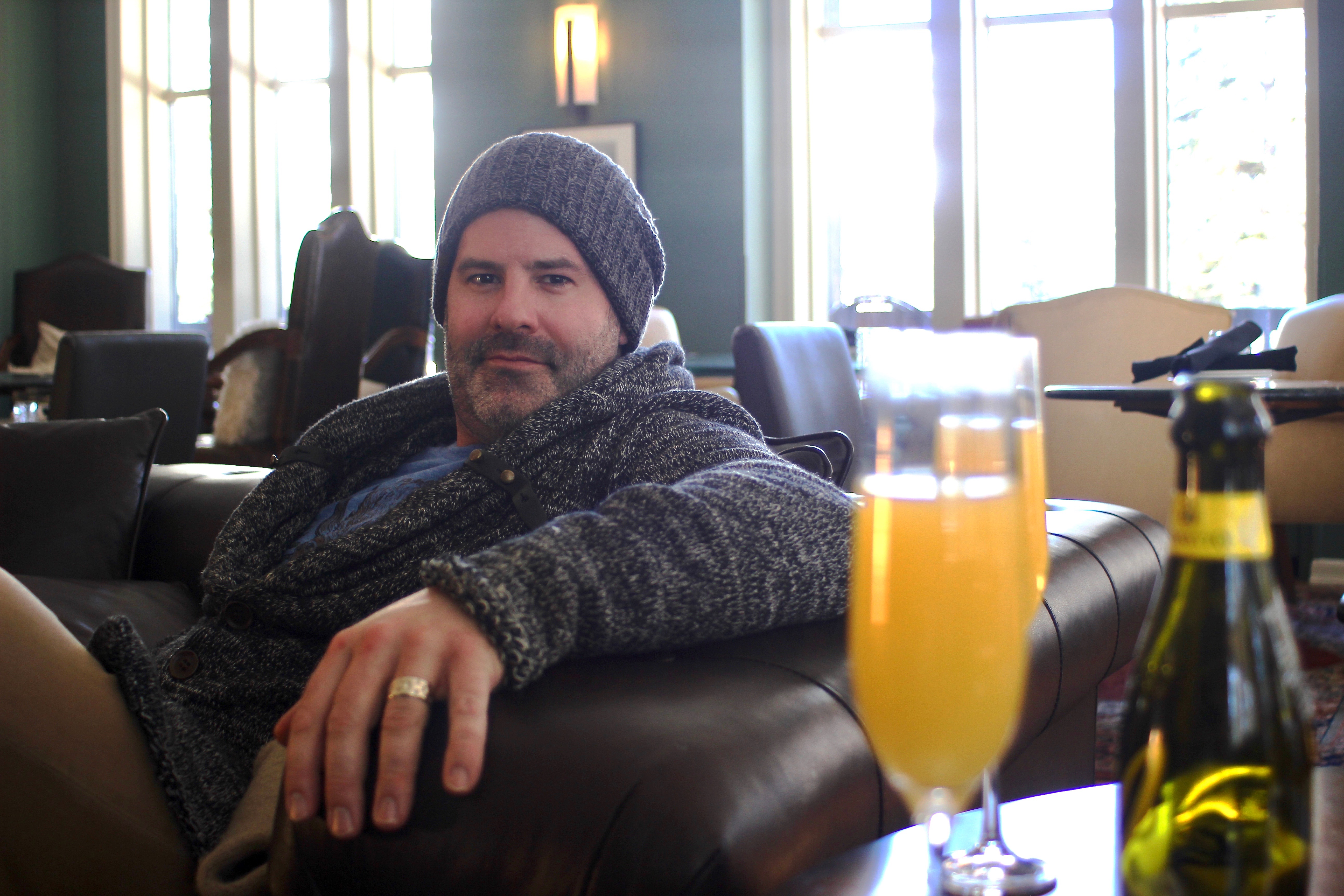 This was one of our most favourite trips together. There's something about escaping somewhere remote, just the two of you, with focus on nothing but each other, that is really beautiful and essential.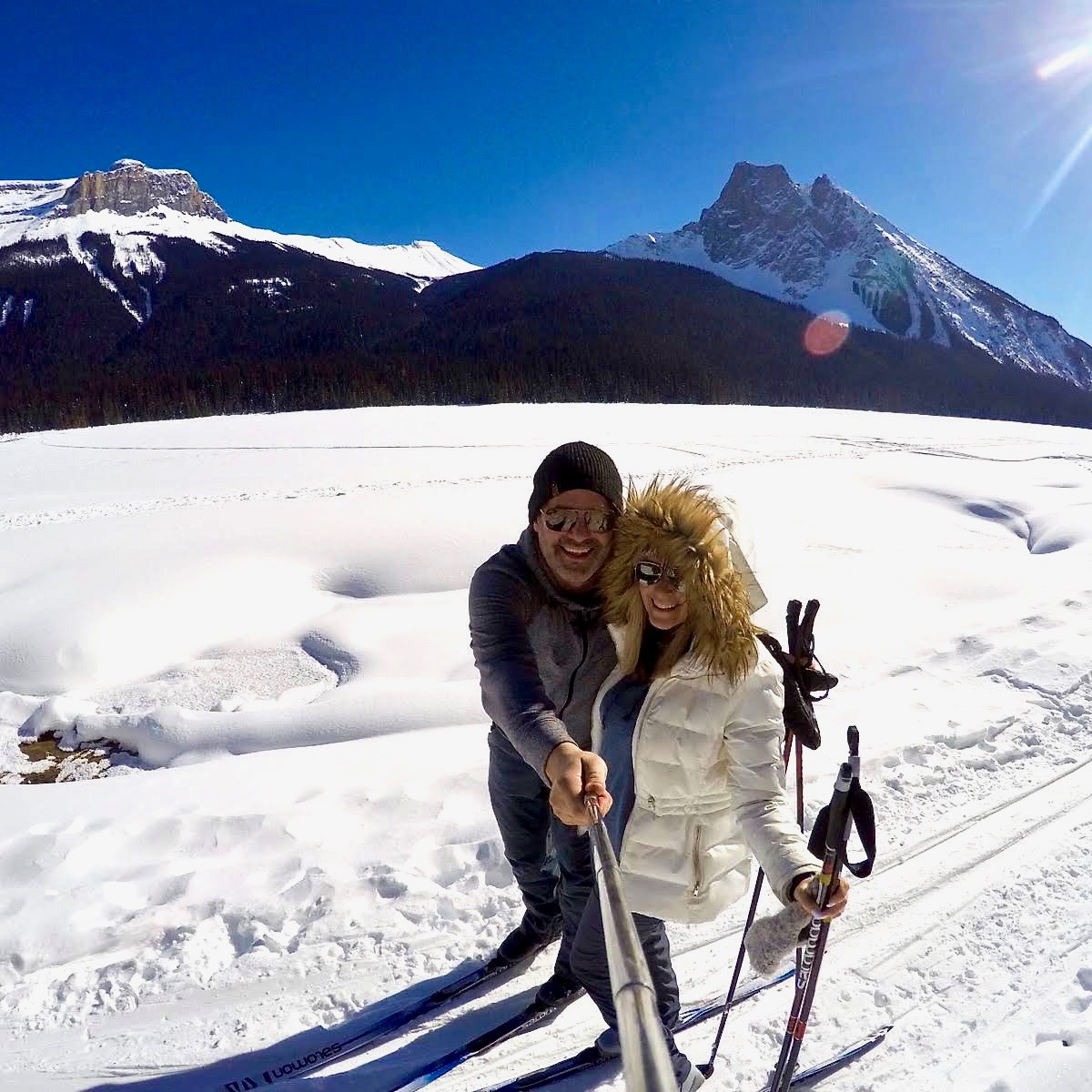 Tips For Your Stay
Bring books: I made the mistake of not bringing any books. I was planning on being on Pinterest the whole time! Ha! I didn't research well enough to know there was no WIFI in the rooms. Thankfully, Ryan loaned me this book by local author Carissa Halton, which I'm loving. I also just read this one and here's one I need to finish reading – great for female entrepreneurs.
Bring board games: Another fun thing to do while sipping wine by the fireplace in your room. We're big Monopoly lovers!
Pack food: There's no room service at Emerald Lake Lodge, so be sure to pack your own snacks. We brought bananas and cinnamon buns for the morning, chips and salsa, crackers, popcorn, and beer and wine, of course! Keep in mind most of the rooms don't have a fridge either, so we packed a cooler with ice. Next time we're going to bring our espresso machine from home, which we have done on other mountain lodge getaways. There's no need to mess with your morning coffee routine. 🙂
Avoid The Over-Pack: You really don't need a ton for this trip (unless you're planning a bunch of outdoor adventure). I brought one pair of jeans, a few tops, one pair of boots, one jacket, a bathing suit, jammies, and one pair of earrings. It was the smallest bag I've ever packed for a trip.
Don't forget to pin this to your Mountain Getaways and Travel boards and follow me on Pinterest here!
Other posts you'll like:
Six Essentials for Your Next Tropical Vacay
xx