Some local, some Canadian-made, and some build around experiences: feel free to steal my Father's Day gift ideas!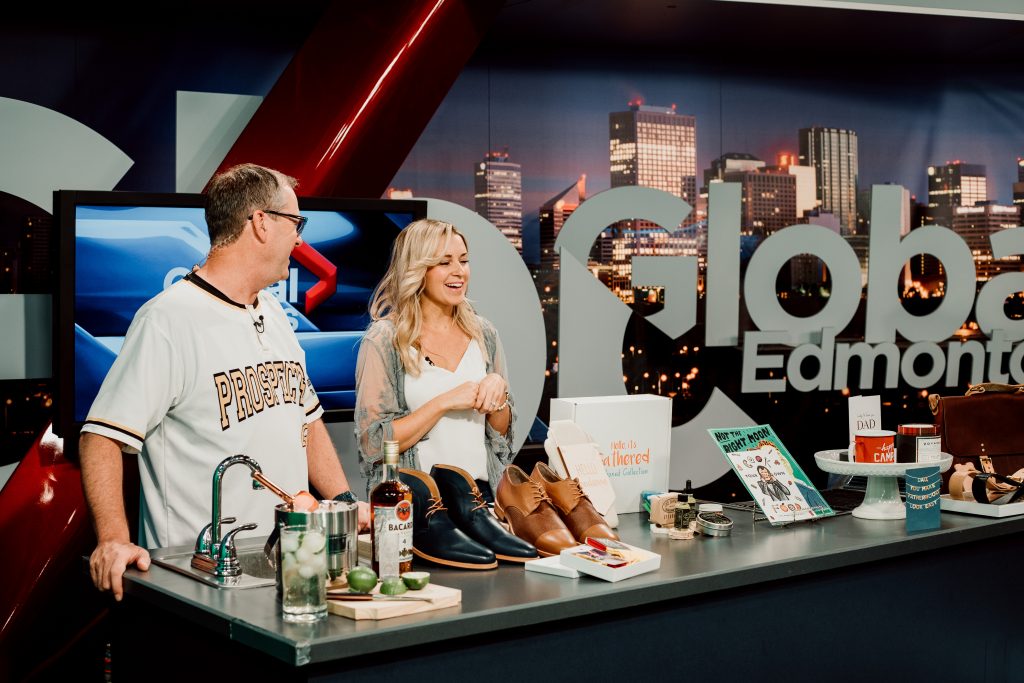 I can't believe we're less than a week away from Father's Day! I had the pleasure of popping in for a live segment on Global Edmonton this past Saturday, to showcase some of my favourite gift ideas for dad this year. I love building gifts around experiences, and that's what inspired me when deciding what I was going to showcase. You can watch the segment here and keep scrolling to shop all the stuff. (If Father's Day snuck up on you, and you don't have a game plan for the big day, feel free to steal these ideas!)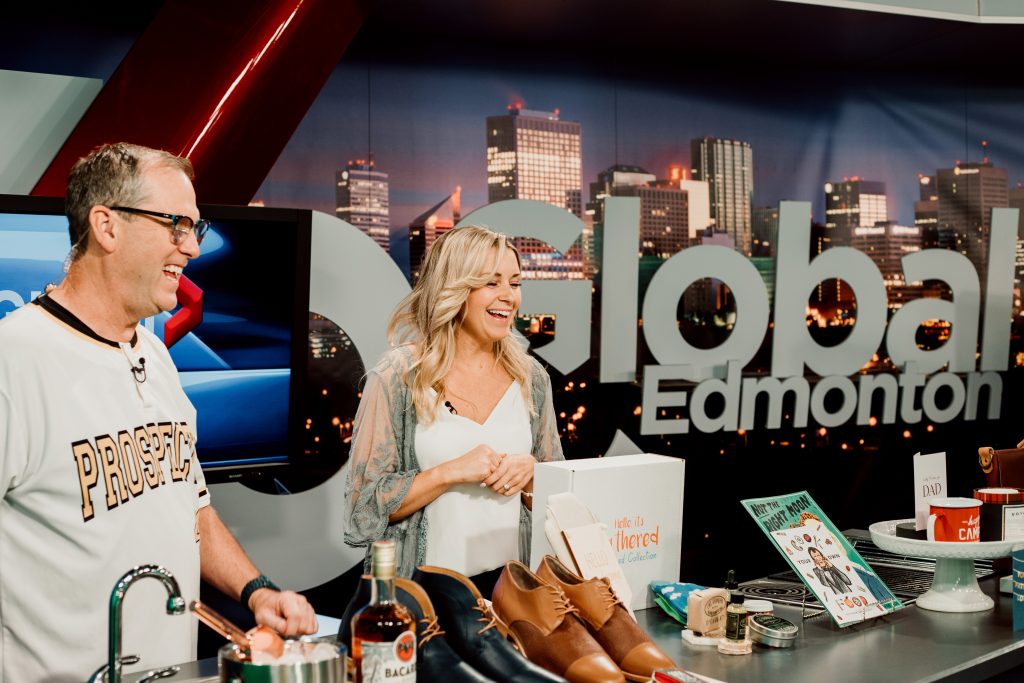 Father's Day Gifts
(in order of appearance on Global)
Gift Idea #1: Cocktail and a Chat
If your dad is impossible to buy for, partially because he's the guy who has everything, keep it simple: mix up some great cocktails, throw something on the BBQ, and have a good quality chat! Bacardi Anejo Cuatro is a great option. Featured in a new line of Bacardi premium rums, barrel aged for a minimum of four years, you'll pick up hints of vanilla, clove, honey, and banana. Keep it simple and mix with soda and a lime wedge. (Leave the rest of the bottle for dad, of course!)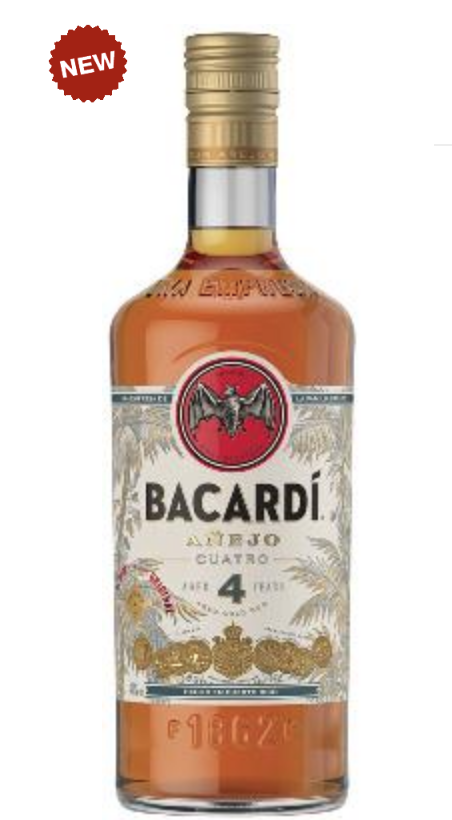 Gift Idea #2: Custom Shoes
Take your dad into Poppy Barley's flagship store in Southgate, where they'll measure his feet and craft custom shoes to fit. The Edmonton-designed shoes are an investment piece, so depending on your budget, perhaps you could split this gift with others in your family. Both my husband and I own Poppy Barley's, and they still look brand new several years after wearing them all the time. The quality is top-notch and the company prides itself on sustainable and ethical manufacturing practices, so you can feel even better about your purchase. Shop their men's line here. 
The Dad Box
If you're not able to see dad this Father's Day, this is the perfect gift to send! Gathered (a local box subscription company) is out with it's limited edition Dad Box, expertly curated with cool local products. The box is $85, but take 15% off site-wide when you use the code 'ks15' at checkout! Get your orders in now to ensure delivery for Father's Day. Also, take a spin through their monthly subscription boxes. There might be a few gift ideas in there too. Shop here.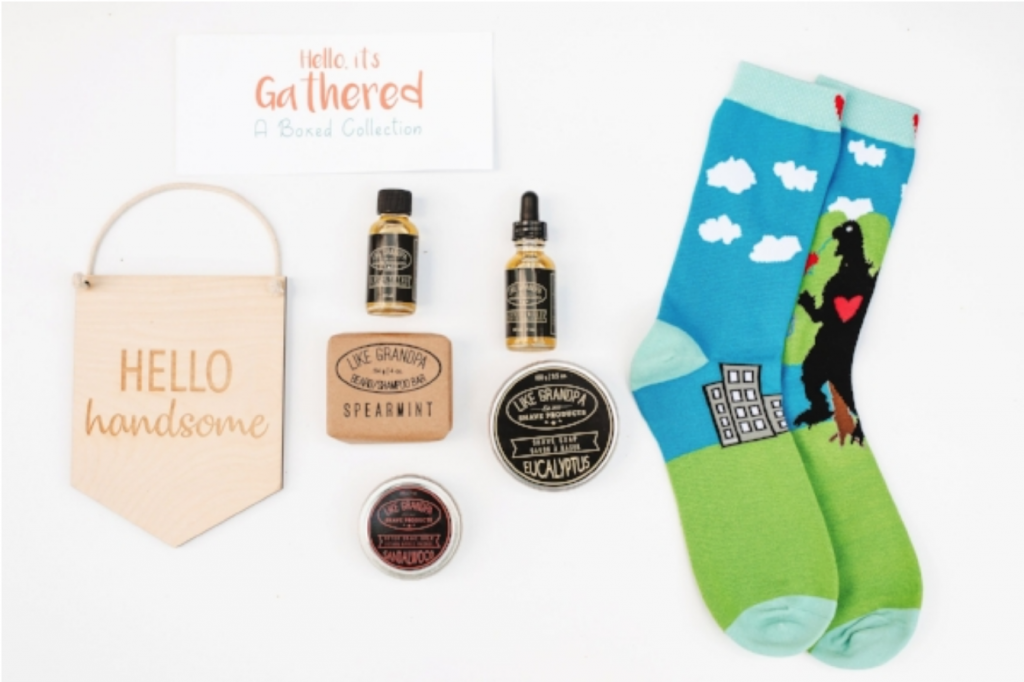 Fun Gifts
One of my favourite local boutiques (don't worry, you can shop them online too) Red Ribbon, has great quality, light-hearted gifts for dad. This is for the dad who has a sense of humour and really enjoys something outside of the box. From left to right.
Be sure to check out their hilarious cards (for any holiday of the year) online and in-store.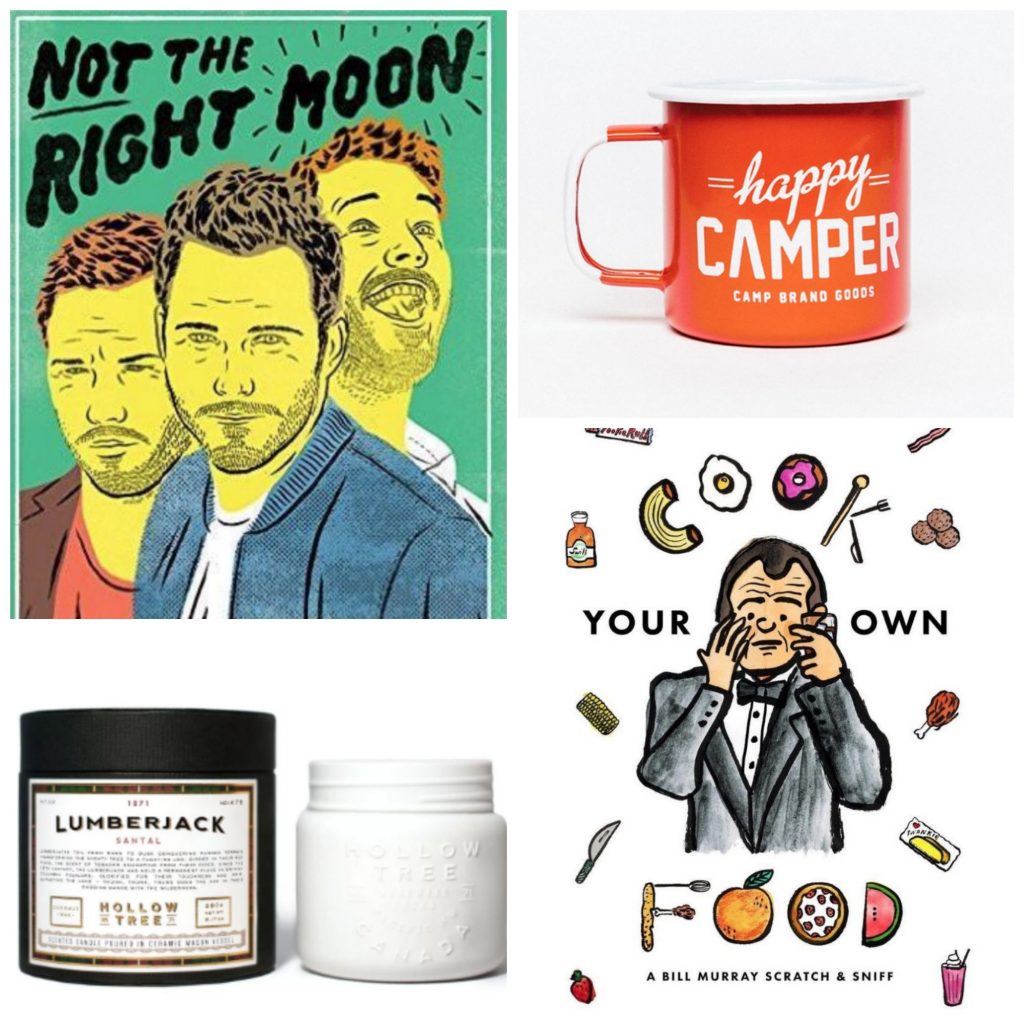 Leather Goods & Workshops
Clos General Leather just opened a new studio two blocks south of Whyte Ave (right beside Ace Coffee Roasters). The talented Kyle Closen creates beautifully-handcrafted leather belts, wallets, bags, and more. You can pick up a piece that's already done, order something custom, or sign you and dad up for a dude's night at one of Kyle's leather-making workshops. 'Beers & Belts'  or 'Whiskey & Wallets' is a 3-4 hour experience, creating your own leather belt (buckle included) or wallet. The workshops are $100-$150 per person with a maximum size of five people per class. The website is in waiting, so be sure to email him at closgeneral@gmail.com, or call 780-278-0131. You can also DM him on Instagram.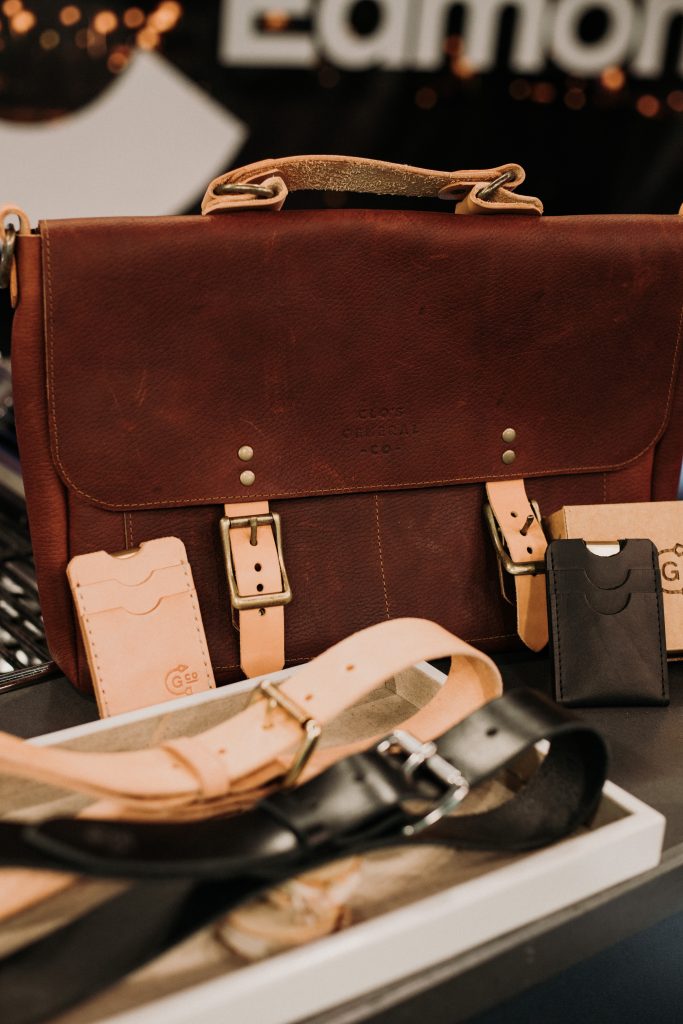 Father's Day Brunch
This actually didn't make it to air because we ran out of time, so I'm so glad I can mention it here! How much fun would it be to take dad out to learn something new together? Get Cooking Edmonton is hosting a Father's Day BBQ Brunch. You and dad can sip mimosas, learn how to cook, and enjoy a three-course brunch. Sign up here before it sells out.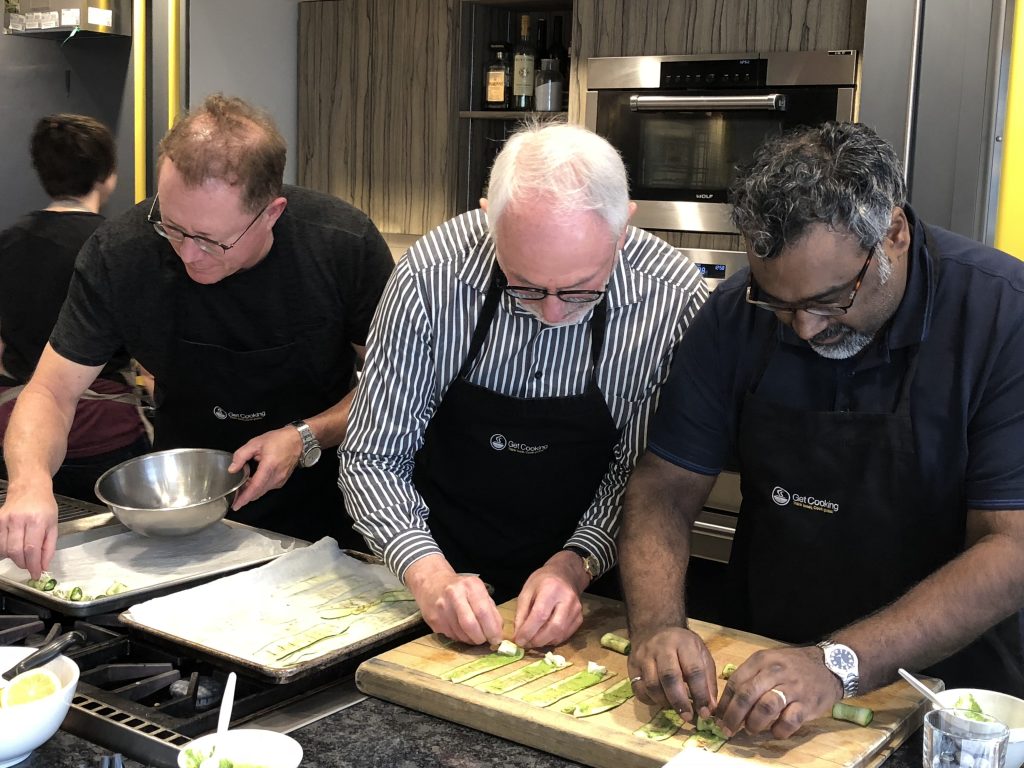 What I Wore
Here's the outfit I wore to host the segment. I love this kimono so much and these white pumps are on sale! Shop below.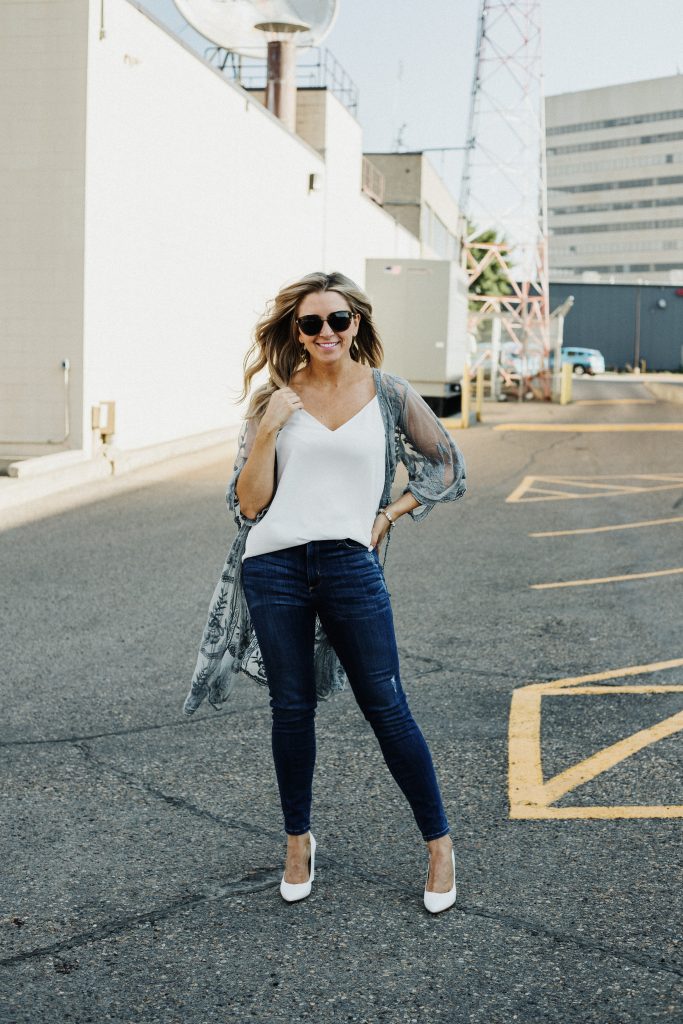 Just Black High-Rise Skinny Jeans | White Block Heel Pumps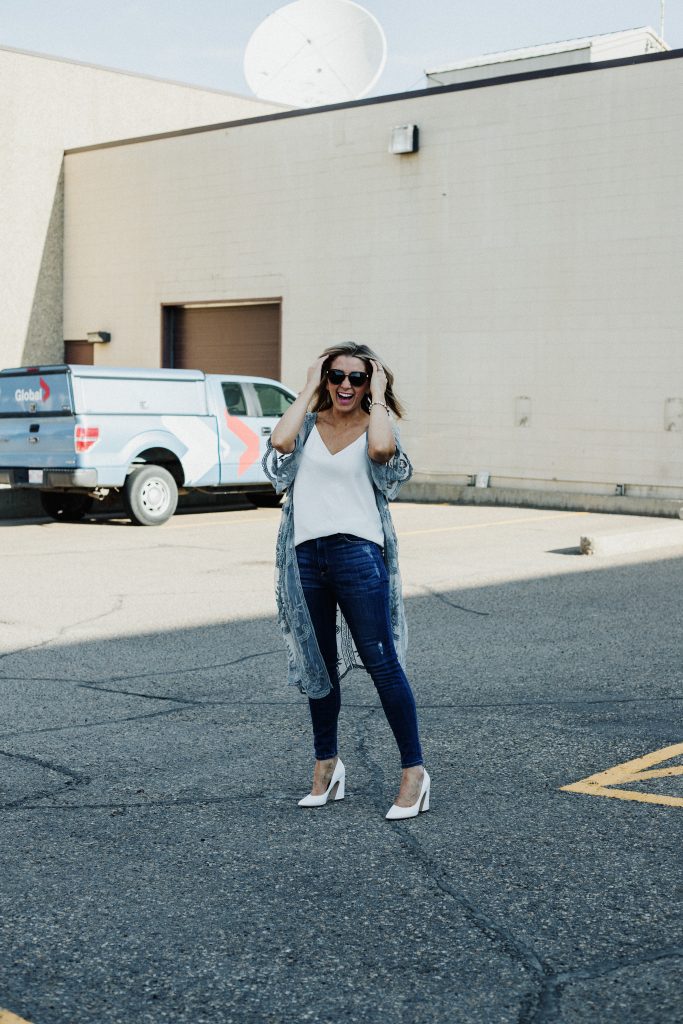 White Camisole | Sheer Lace Duster Kimono
All on-set photos: Hannah Hamilton Photography
Other Posts You'll Like:
xx