Pink vodka, rose gold water bottle, cozy slippers, delicious treat trays and more! Here's a few Galentine's porch drop-off gift ideas!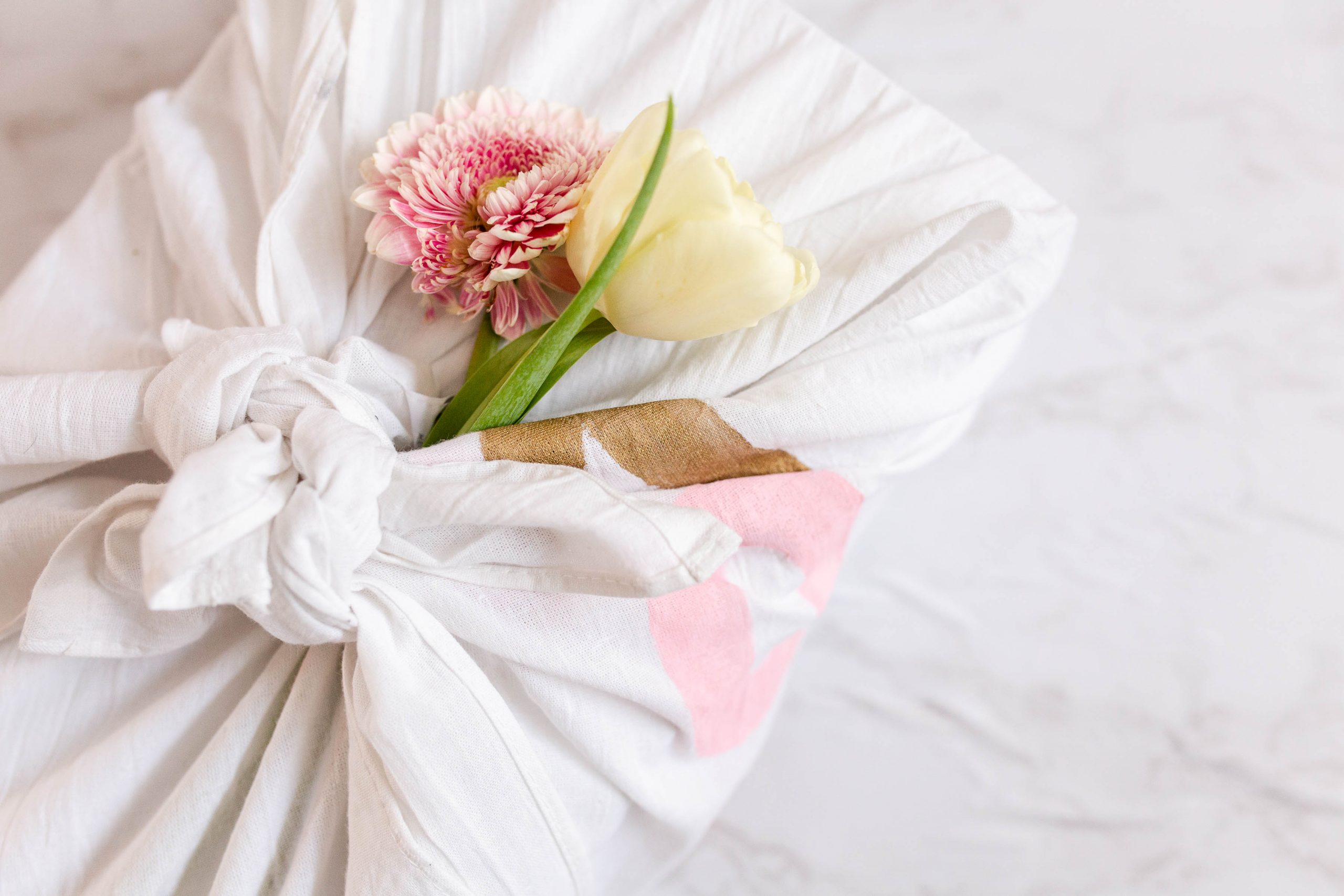 I'm a little obsessed with Valentine's Day. A chance to go overboard with my favourite colour (pink) in literally everything I do – it's a dream! LOL! Yes, we should express our love every other day of the year too but I like the idea of one dedicated day to take it to the next level.
If you don't already know, Galentine's Day is a day to celebrate your friendships! It sounds like the whole idea was started by Leslie Knope – a fictional character from Parks & Recreation (hilarious show if you've never seen it). Read up more on the history here.
Because we're living in this pandemic world, I've filled this post with some porch-drop off Galentine's gift ideas for you.
The Joy Package
Cultivate some joy with this thoughtful package aimed at a little self-care. Here's what's in it:
The Daily Joy Journal: simple daily gratitude prompts in this 90-day system aimed at aligning with your joy. Created by Joy Coach, Jillian Schecher.
Conscious Water Bottle + 'Joy' Flower Pack: a beautiful water bottle by Mala and Me to cultivate daily nourishment and connection with self.
Strawberry Milkshake Bathbomb: smells so delicious you could eat it! A heart-shaped bath bomb with a yummy aroma of sweet strawberries and creamy vanilla soft serve with hints of orange and peach.
The Petal Punch Cocktail Kit
Porch drop a cocktail kit then meet online for a cheers and catch-up! This specific kit is for my rosewater cocktail, Petal Punch (made with pink vodka)! If you're making several kits for a group meet, the cost-effective way to do it is to divide the product into mini glass bottles. I get mine on Amazon but you can typically find them at The Dollar Store. You could also use mason jars.
Here's what's in it:
The Valentine's Day Treat Tray
Whether it's homemade treats, store-bought, or a mix of both – what a nice surprise for a friend to open their front door to this! Include a little love note and maybe even organize an online meet-up to enjoy your trays together. You'll find these mini wood cutting boards at Dollarama and white gift boxes for transport at Uline or Amazon. These gold ones are an investment, but gorgeous (and they can use it afterwards)!
Everything you'll need to make this exact treat tray can be found right here. 
DIY Wrap
Wrap any of the kits above Furoshiki-style with beautiful cloth or linen flour sack towels and a few fresh florals. You can also customize them with my really easy hand-painted tea towels DIY here.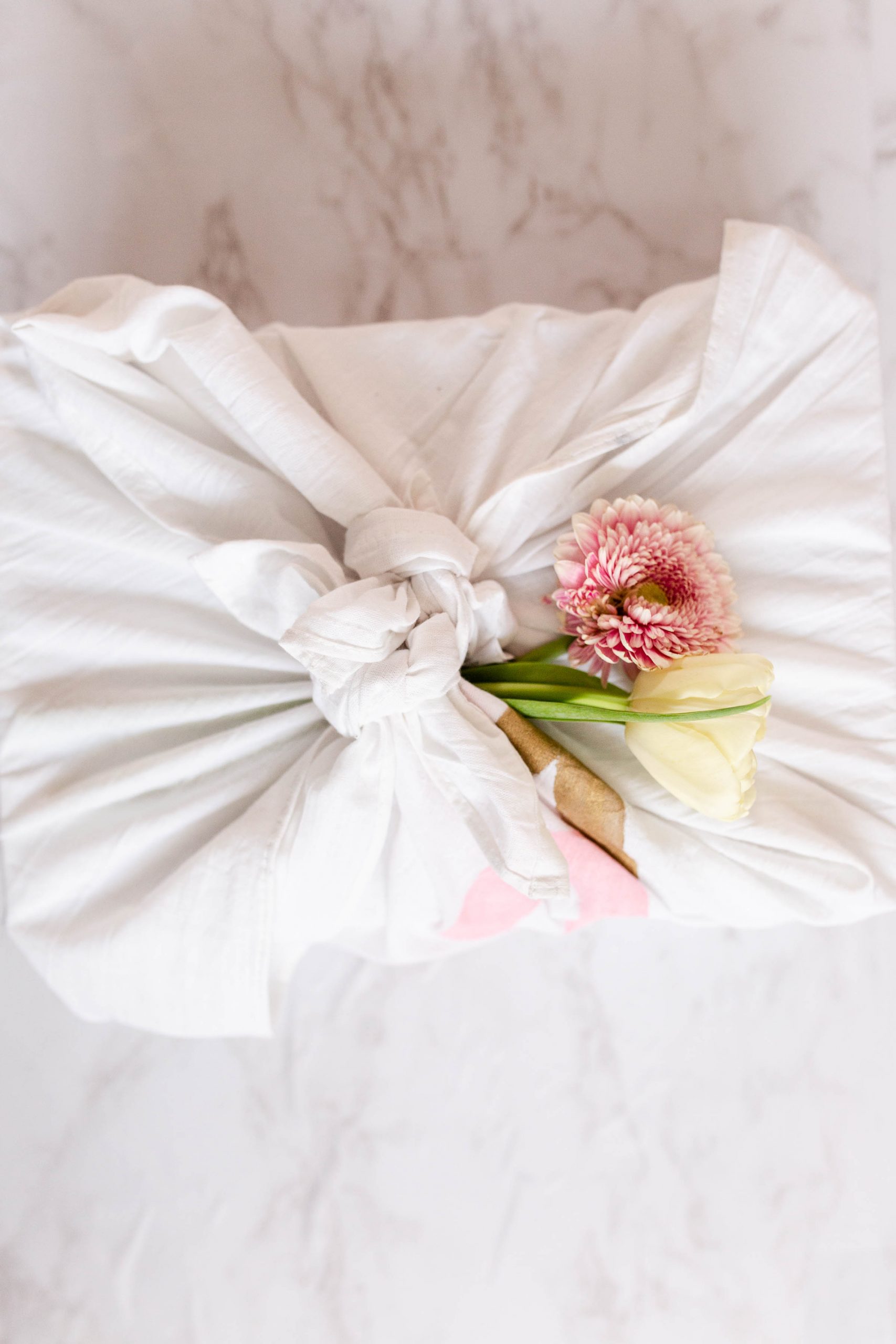 photos: Dallas Curow
A Few More Gift Ideas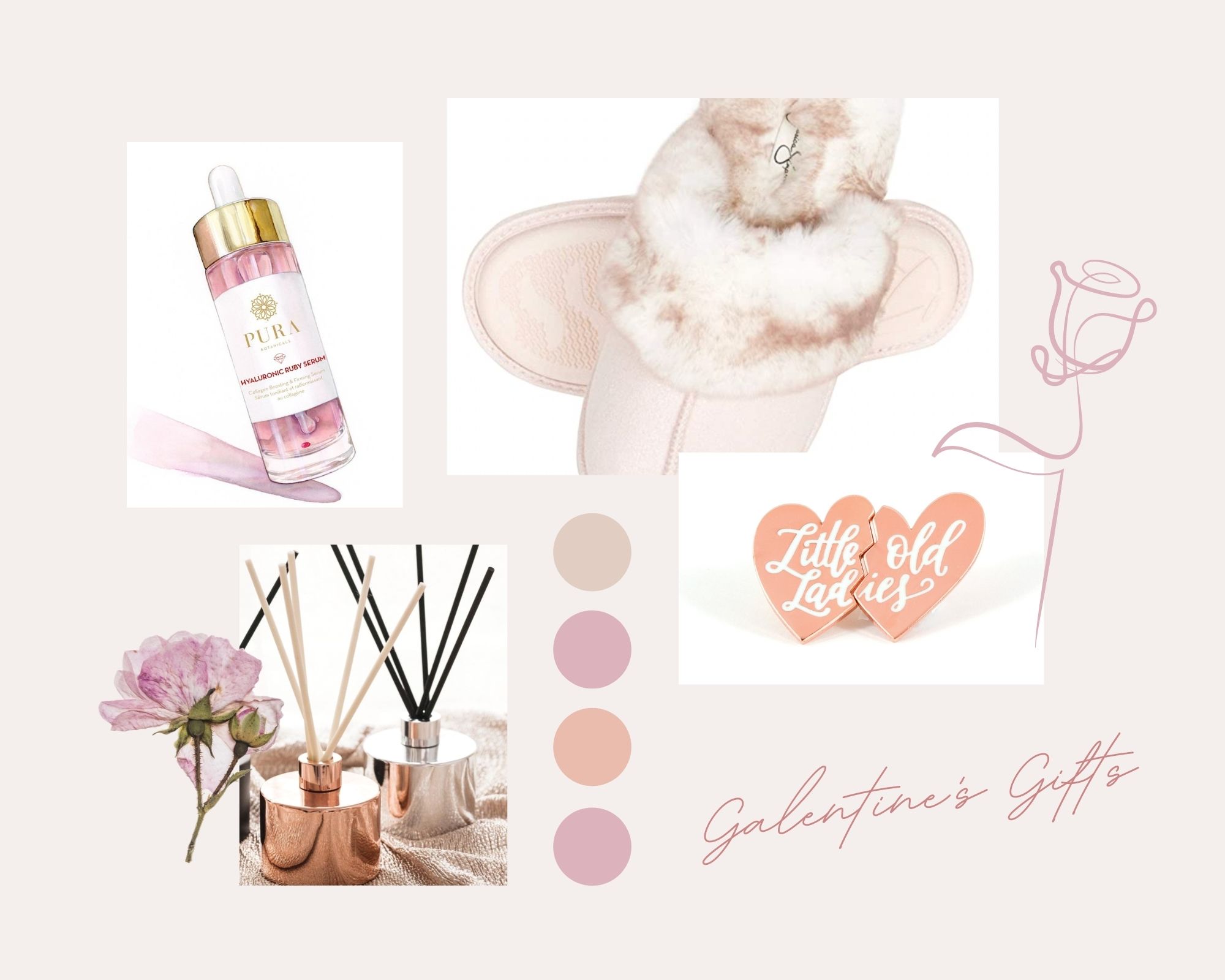 Pura Botanical's Hyaluronic Ruby Serum | Cozy Pink Slippers | Rose Gold Reed Diffuser | Little Old Ladies Pins 
Pin this to your Galentine's Gift Ideas board and follow me on Pinterest!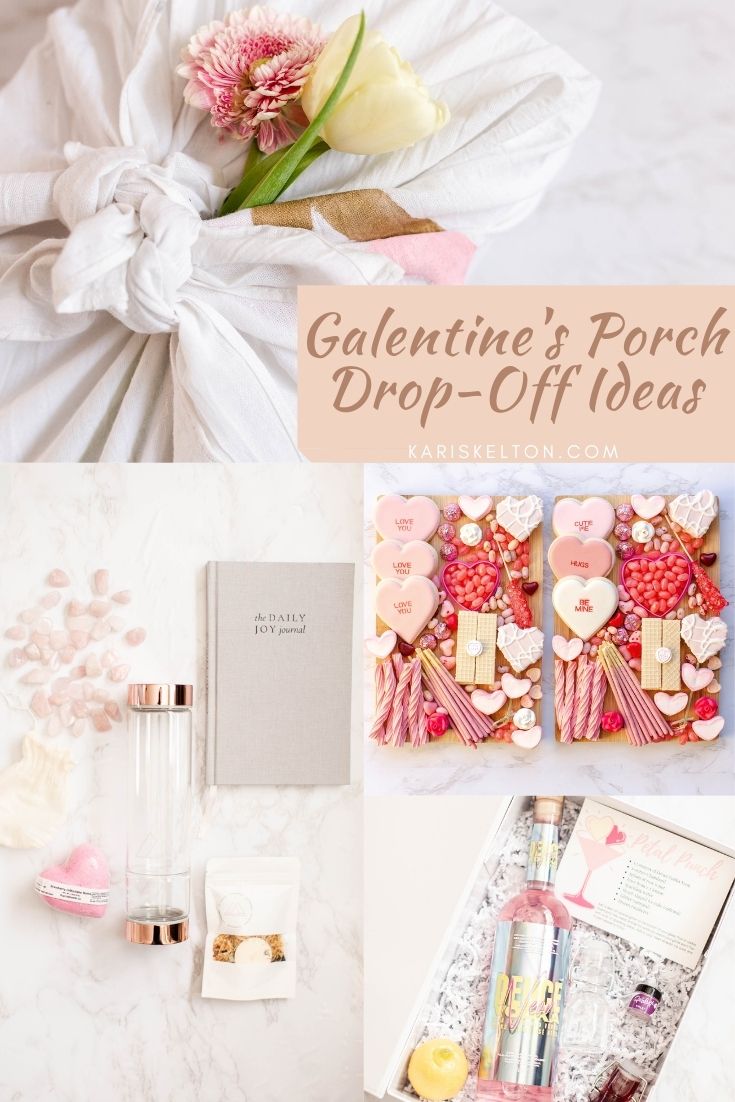 Other Posts You'll Love:
Petal Punch Valentine's Cocktail
xx