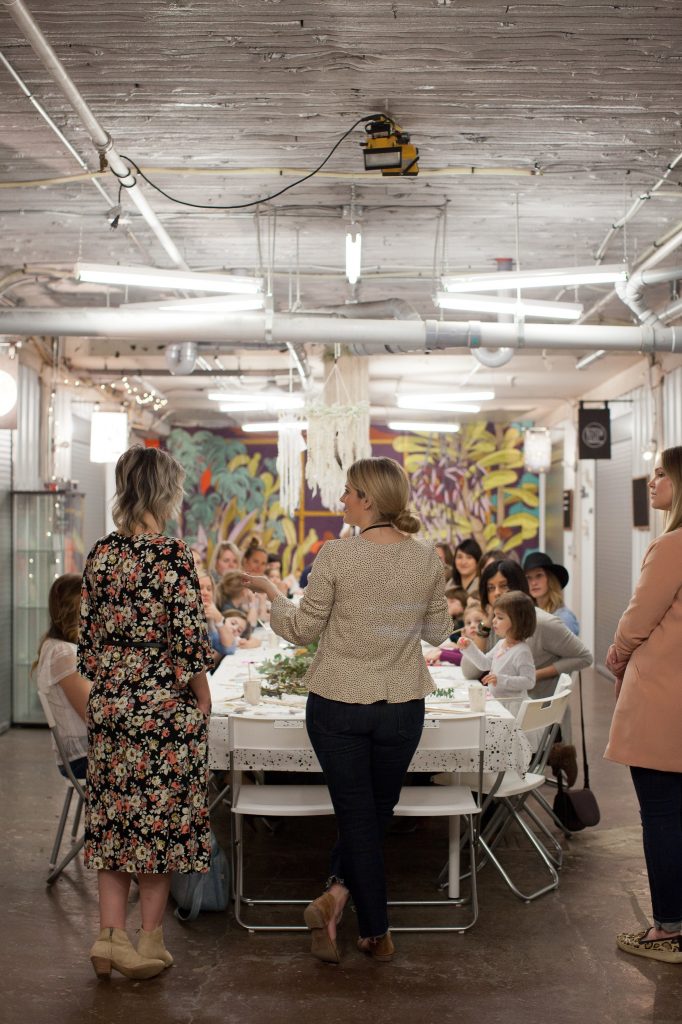 I'm so thrilled [GATHER] With The Skinny is in our city.
Honestly, eighteen months into being a mom, play dates haven't really been my thing. Frankly, I find them exhausting. Trying to focus on what the other parents are saying while making sure your kid doesn't bail or tear the place apart – it just hasn't been for me. I feel the connection I've expected comes up short in these types of meet-ups.
(I swear, I'm not a snob.)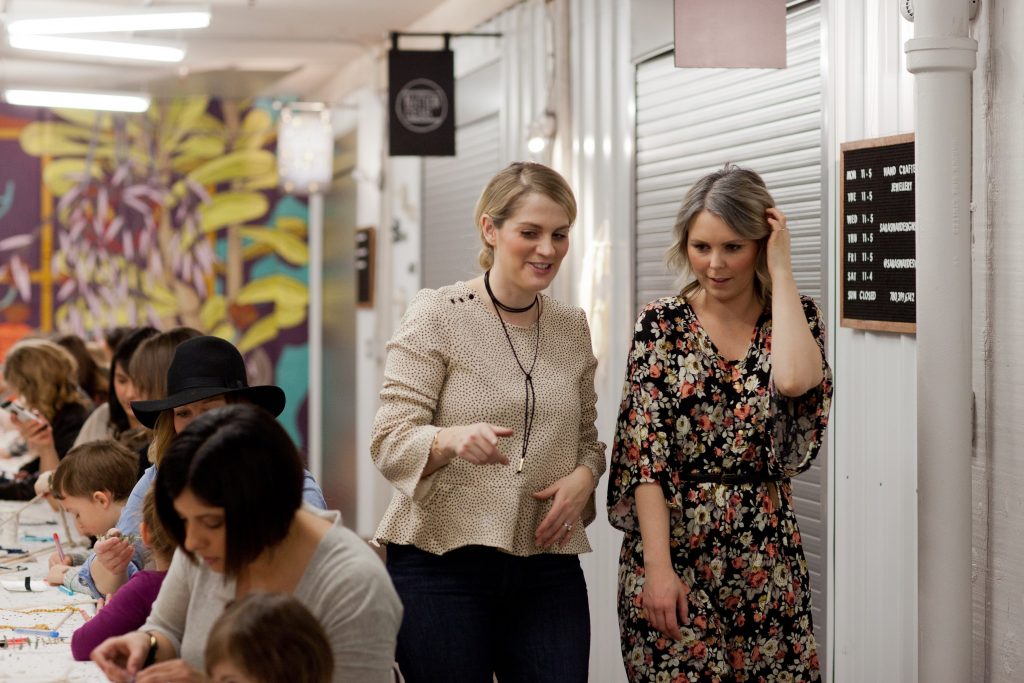 However, when I heard Erinn Trebaczkiewicz, Owner of Shop the Skinny, was starting a modern playdate concept, I was in. Based on Erinn's past performance, I knew anything she created would be more than well worth our time.
So, what happens at a [GATHER] With The Skinny event?
Parents meet other parents while kids meet other kids. There are beautiful refreshments and snacks. Both you and your child are either learning something new or creating something amazing.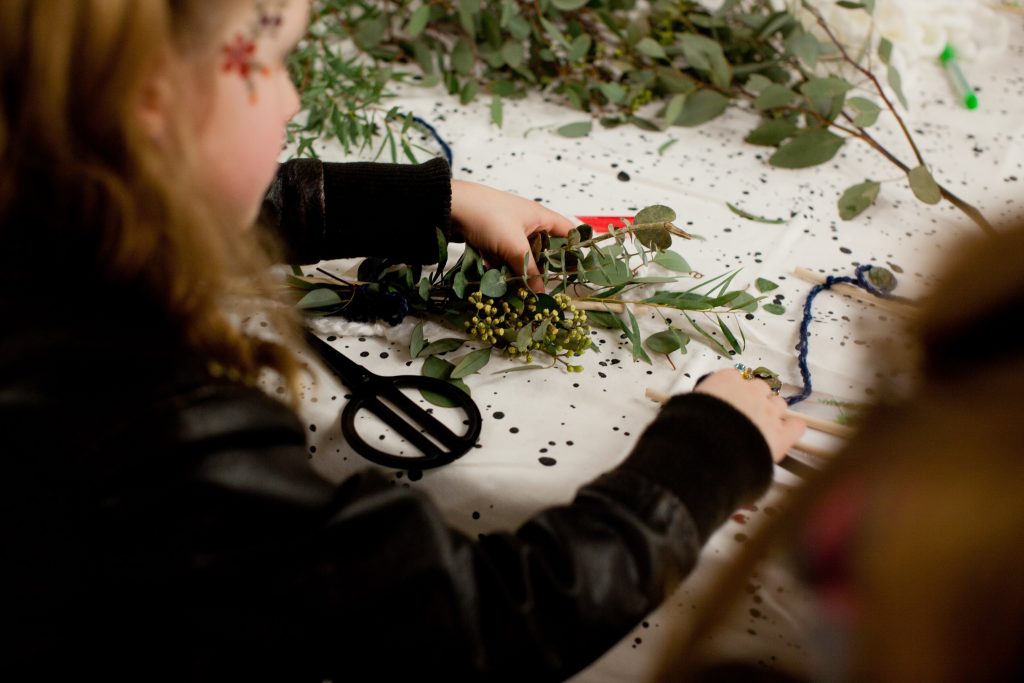 Here's what Erinn had to say about [GATHER] With the Skinny:
What is [GATHER]?
[GATHER] opens up the opportunity to forge the gap between connection and creativity with your child(ren). We want this to be a modern day play date of sorts, a true experience that is memorable for the kids as well as the big kids at heart.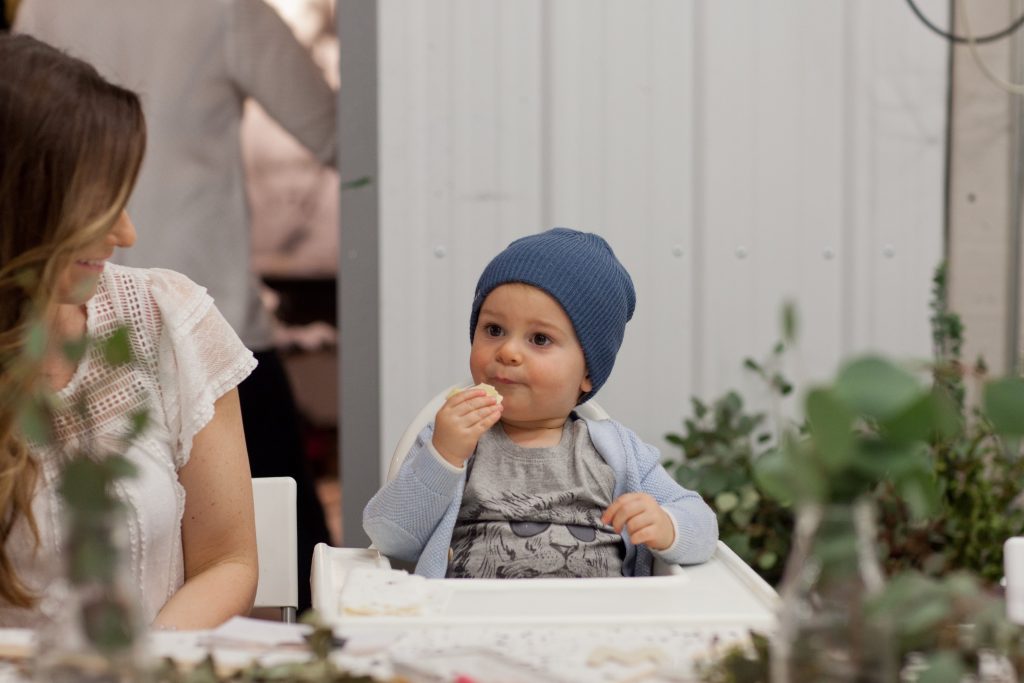 What made you want to start this in Edmonton?
We always knew The Skinny would be more than just a shop that sold great clothing for your kids. The goal was always to venture into being a lifestyle brand. Now that we have such an amazing and supportive community, it felt really natural to start filling in the gaps to provide something new, fresh and exciting in this city.

We believe families are really missing the opportunities to play, create and connect with their children and we hope to provide them the space to do that.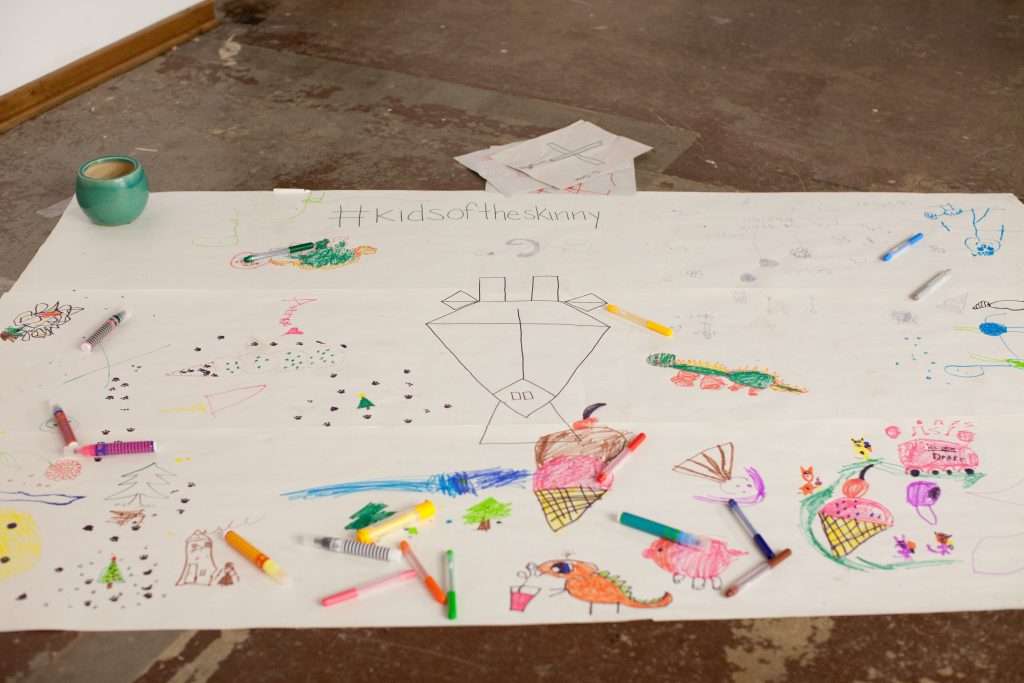 Erinn teamed up with creative engagement manager Chelsea Mulholland and community manager Diana Tidswell (who also runs one of my favourite blogs 204park.com) to form a creative powerhouse.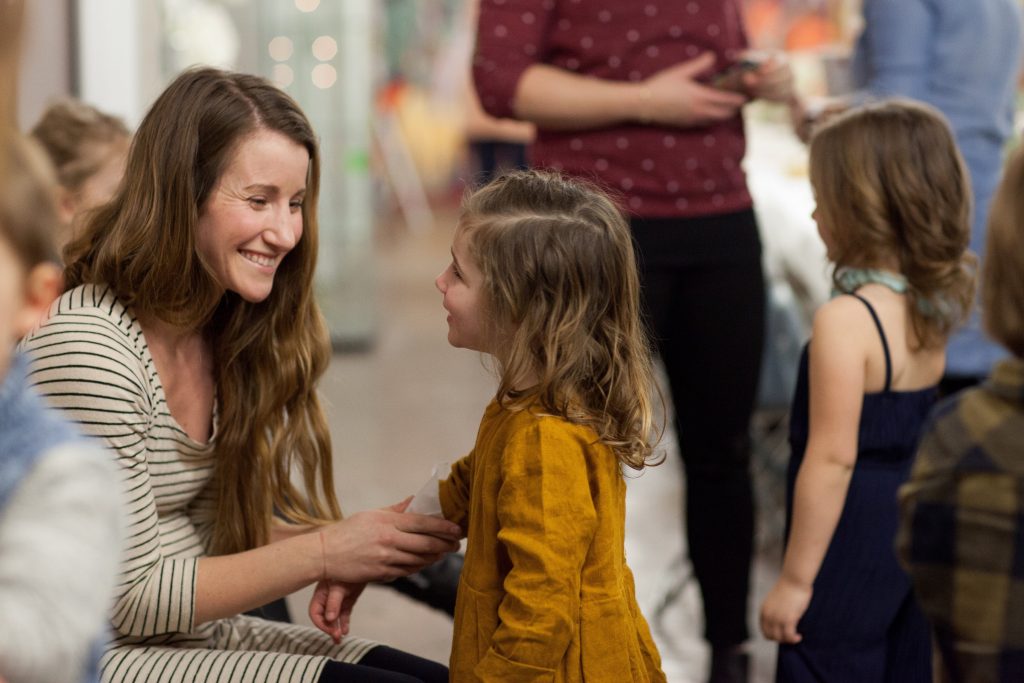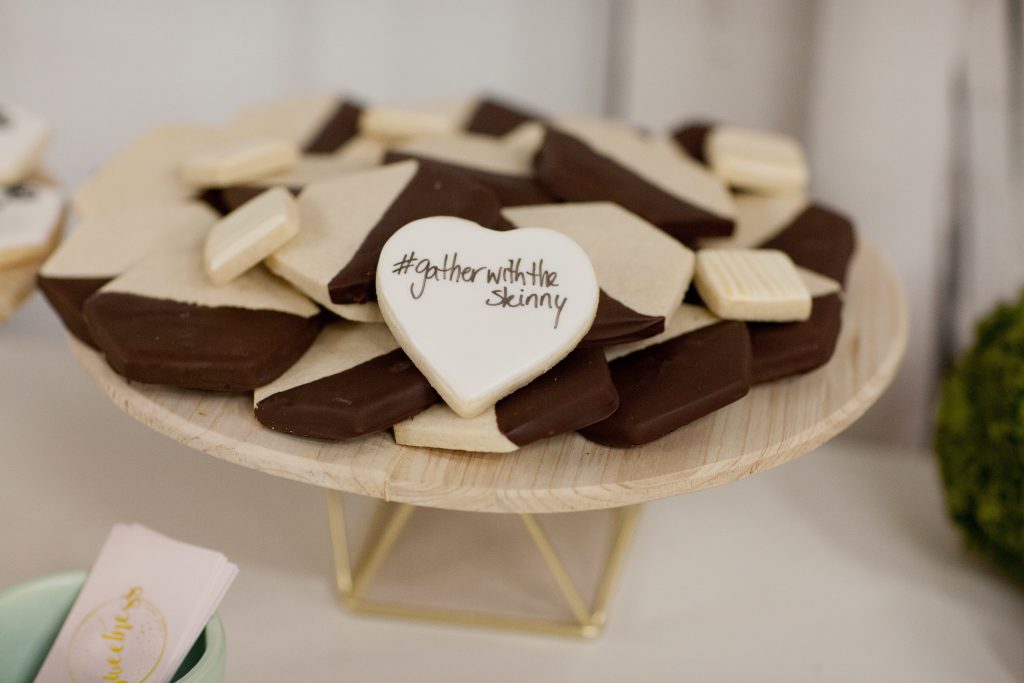 Wyatt and I made a big and little linear hanging.  The big one is up in our living room and the little one is on the door to his room.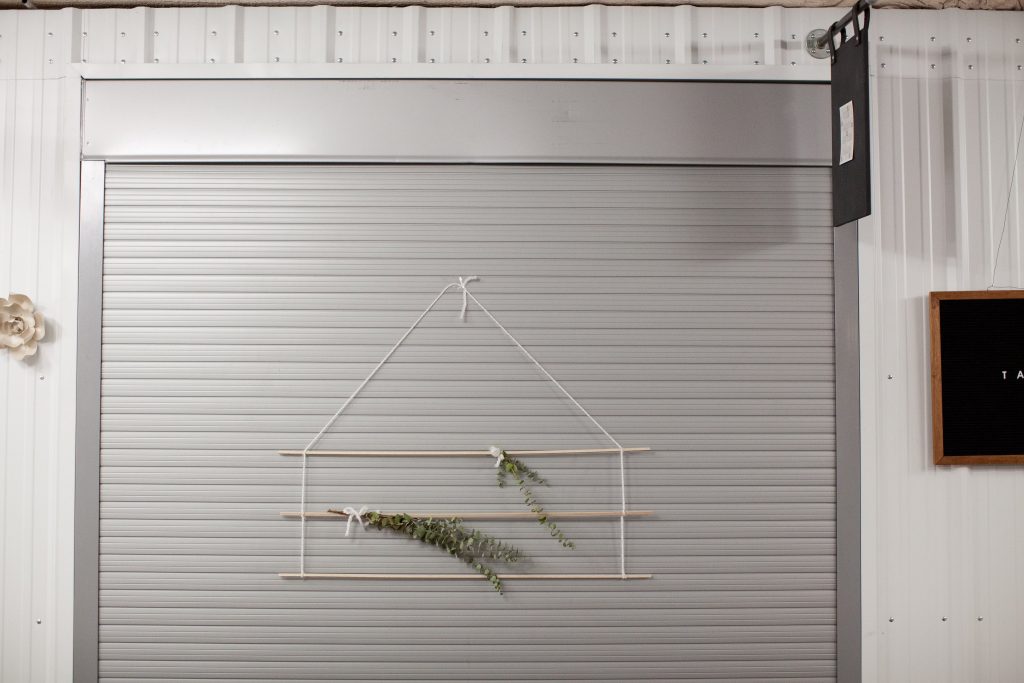 Our time was up before we knew it – we'd enjoyed such a wonderful time. If you're looking to spice up the time you spend with your kids, RSVP to the next [GATHER] event!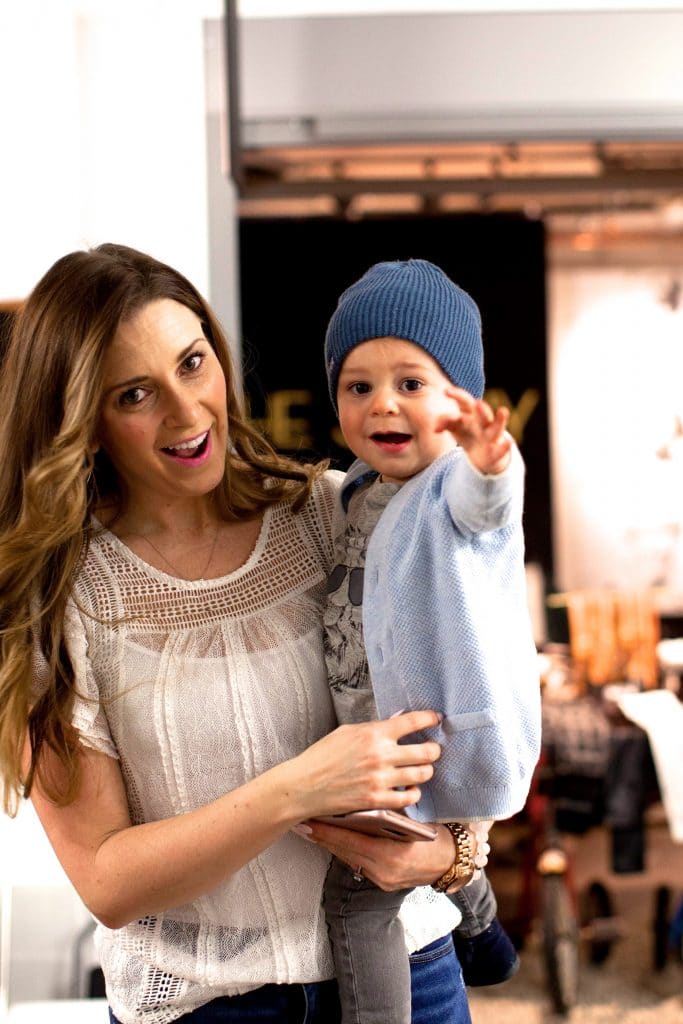 All photos: Bespoke Photography
xx