Tips for meal planning, grocery list-making, and grocery shopping time management.
Plus, a few items I bring with me to help keep me organized while I stroll the aisles!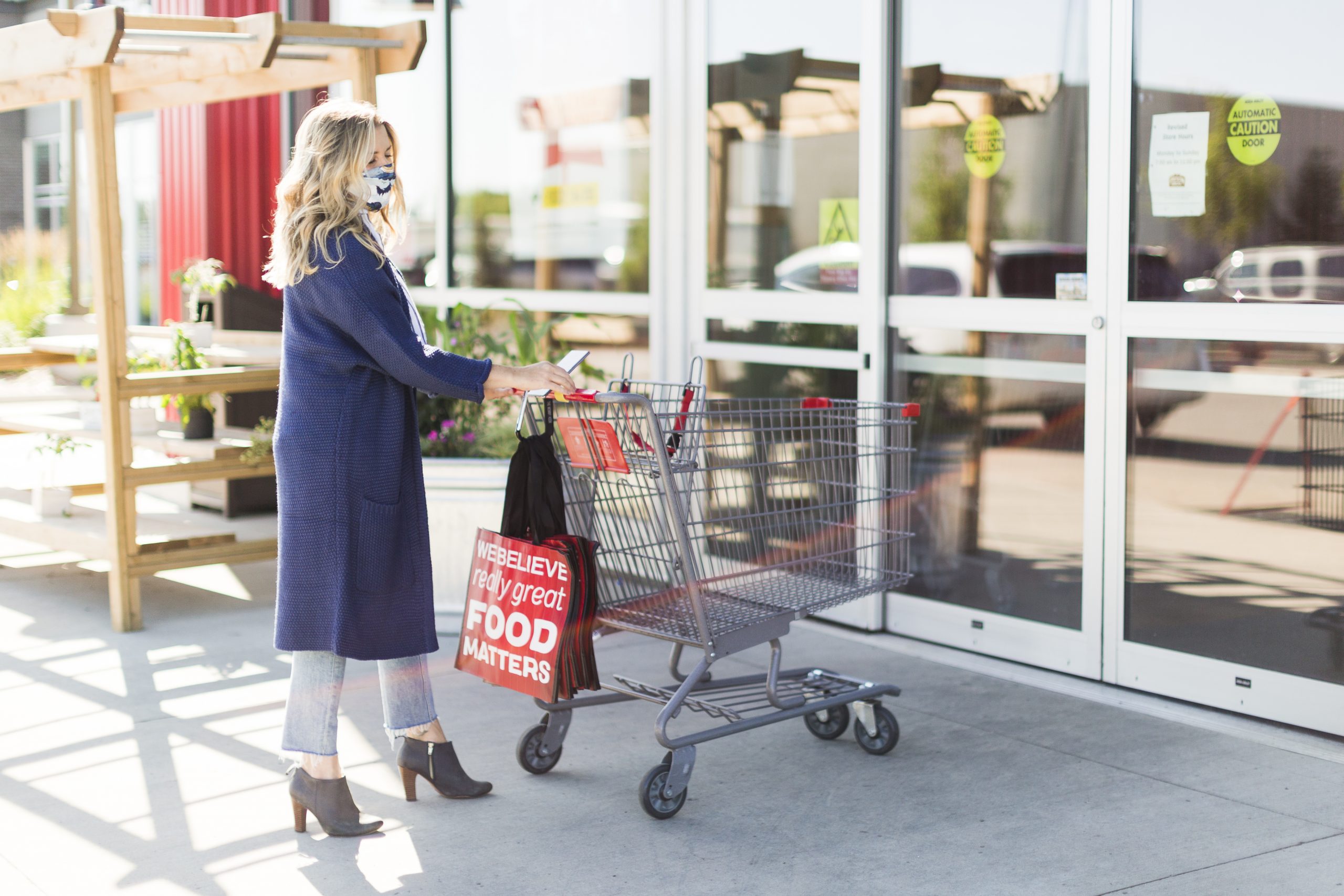 I absolutely LOVE to grocery shop! I know, you're either rolling your eyes at me or nodding in agreement. 🙂 Whether you love or loathe it, there's definitely a way to master the art of grocery shopping to make you more efficient and help you save money. The more organized we are before we hit the store, the better we can prevent unnecessary buying.
With back-to-school just around the corner (however that may look for you this year), we're all getting back to routine in some form. One way to ease the stress is proper grocery shopping time management. Hear me out! I know at least one of these tips will help you along the way. First up, though, a bit about the place we love to do our shopping!
Freson Bros.
We've been shopping at Freson Bros. for a couple of years now. I'm all about experience when it comes to my grocery shop. Call me high maintenance, but I love a store that's beautifully laid out and well-merchandised! Freson Bros. is exactly that. I definitely take a little extra time strolling the aisles for some 'Me Time'. Any parent of little ones can relate to that!
We're really looking forward to Freson Bros. opening up it's first Edmonton location in Rabbit Hill in March 2021. For now, we shop at their newest (and absolutely stunning) store in Fort Saskatchewan and often pop out to their Stony Plain location as well. They also have a dozen other stores in communities across the province.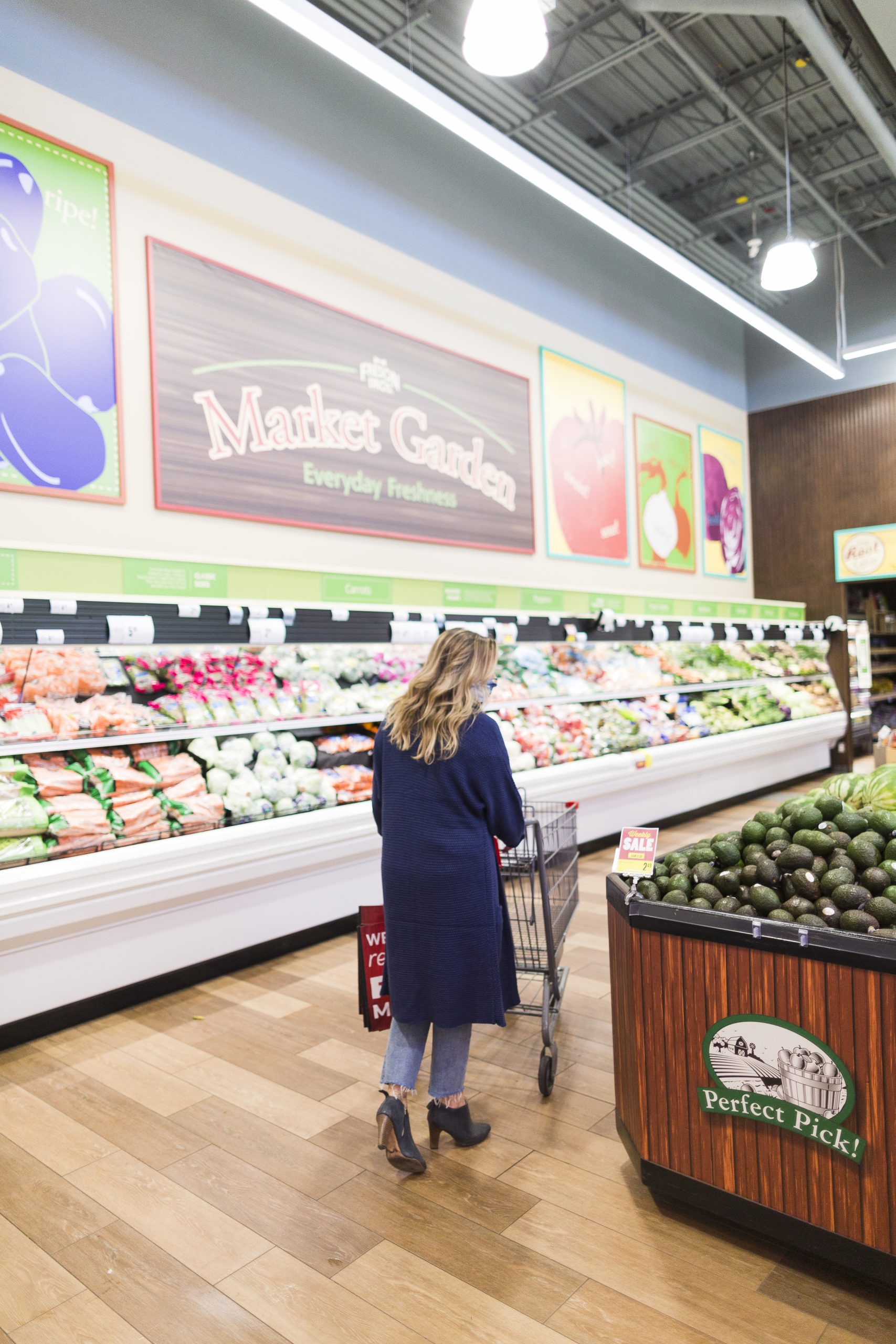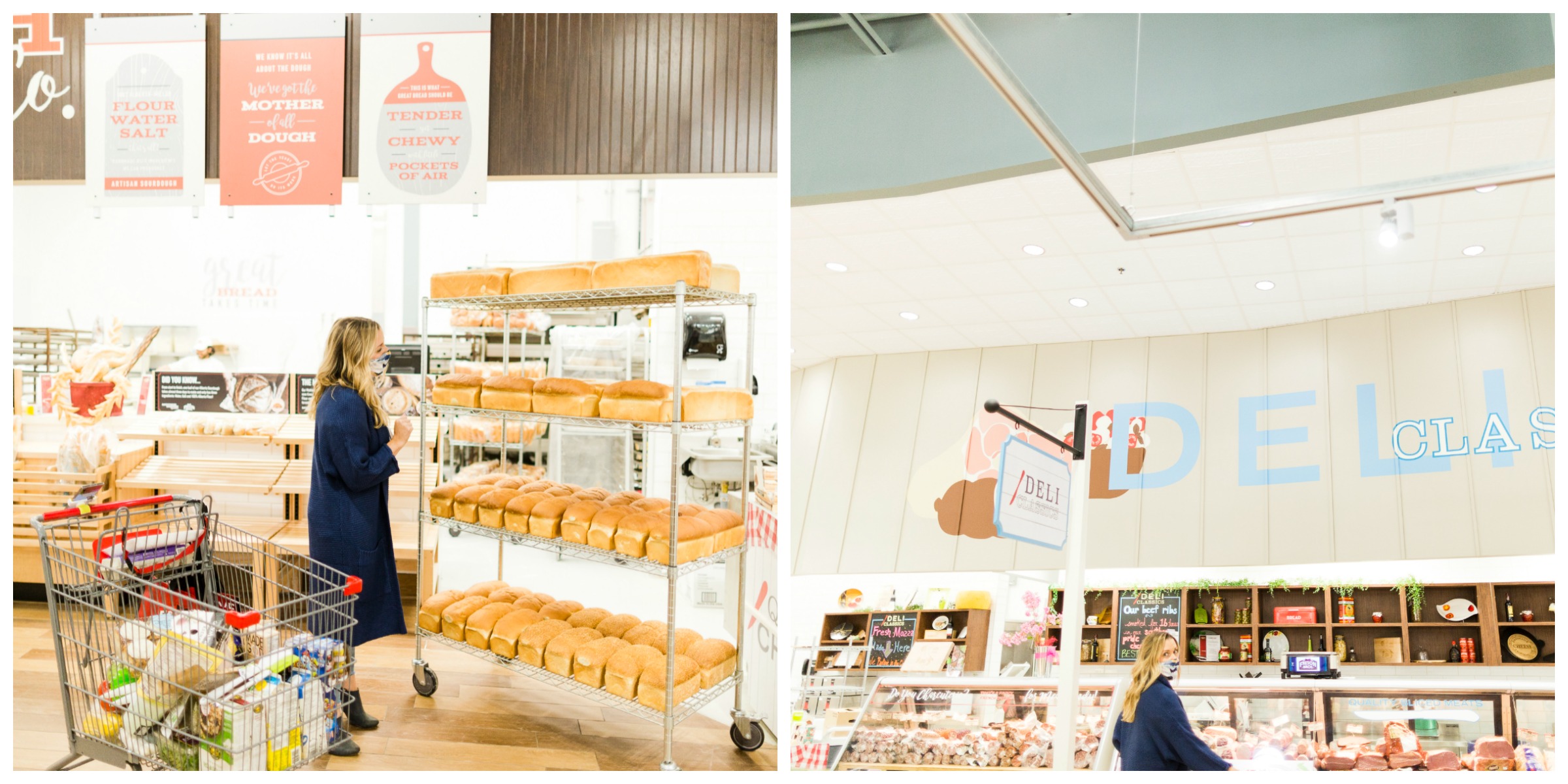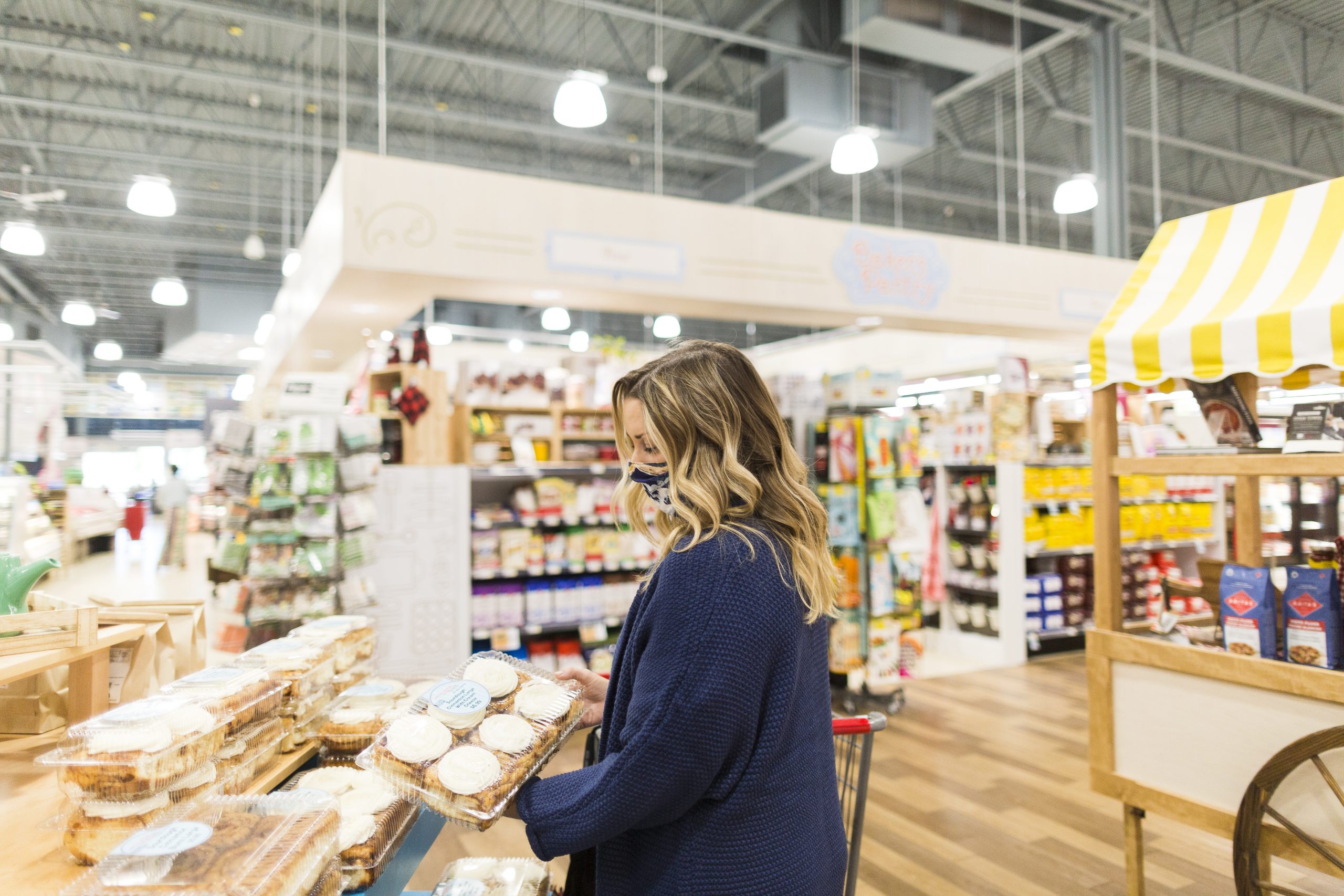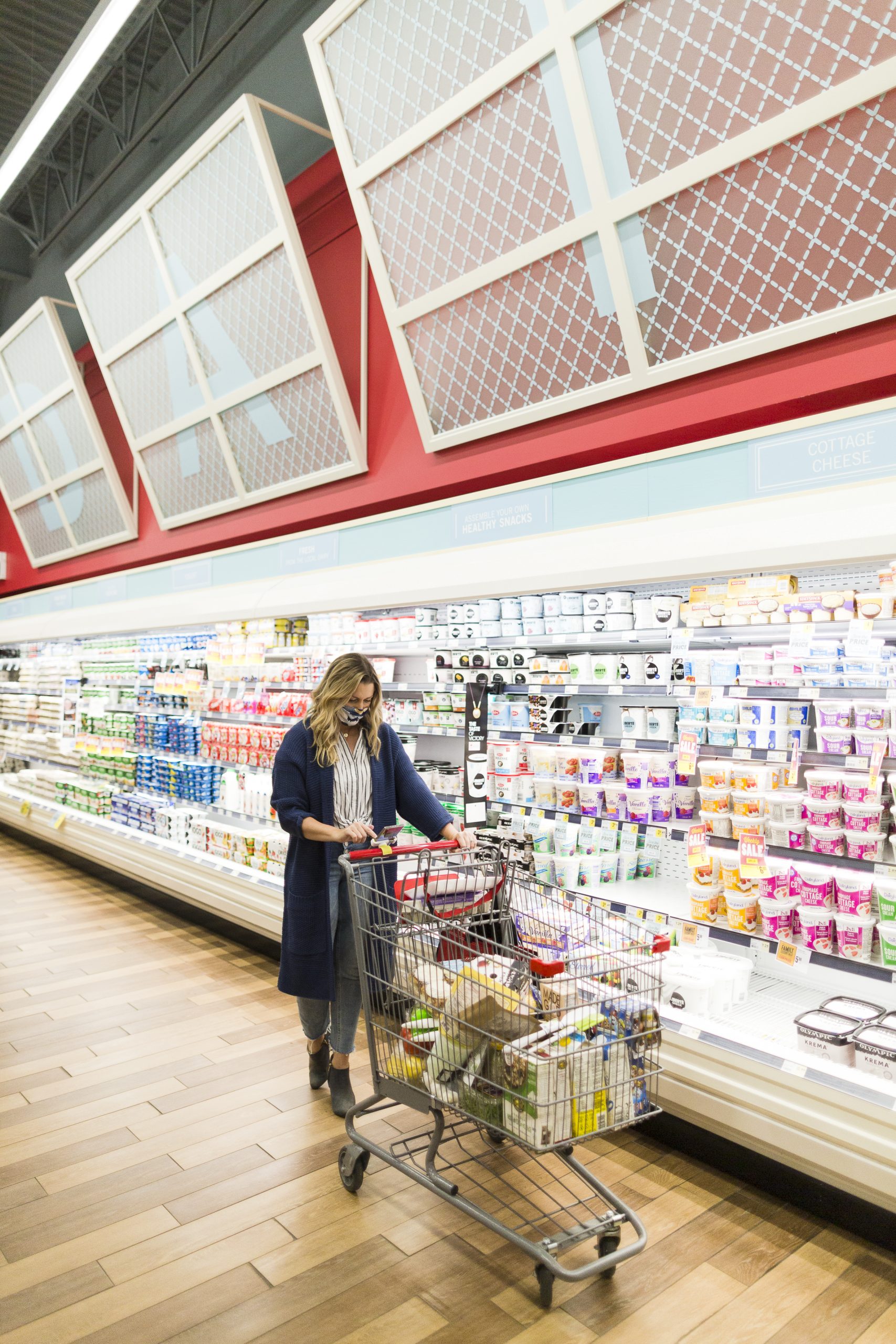 We love that Freson Bros. is rooted in community and "authentically Albertan". Started in 1955 by Frank Lovsin and Frank Resek, Freson Bros. is all about family and connection (and you definitely feel that when you're there)! You can read more on the history of Freson Bros. here.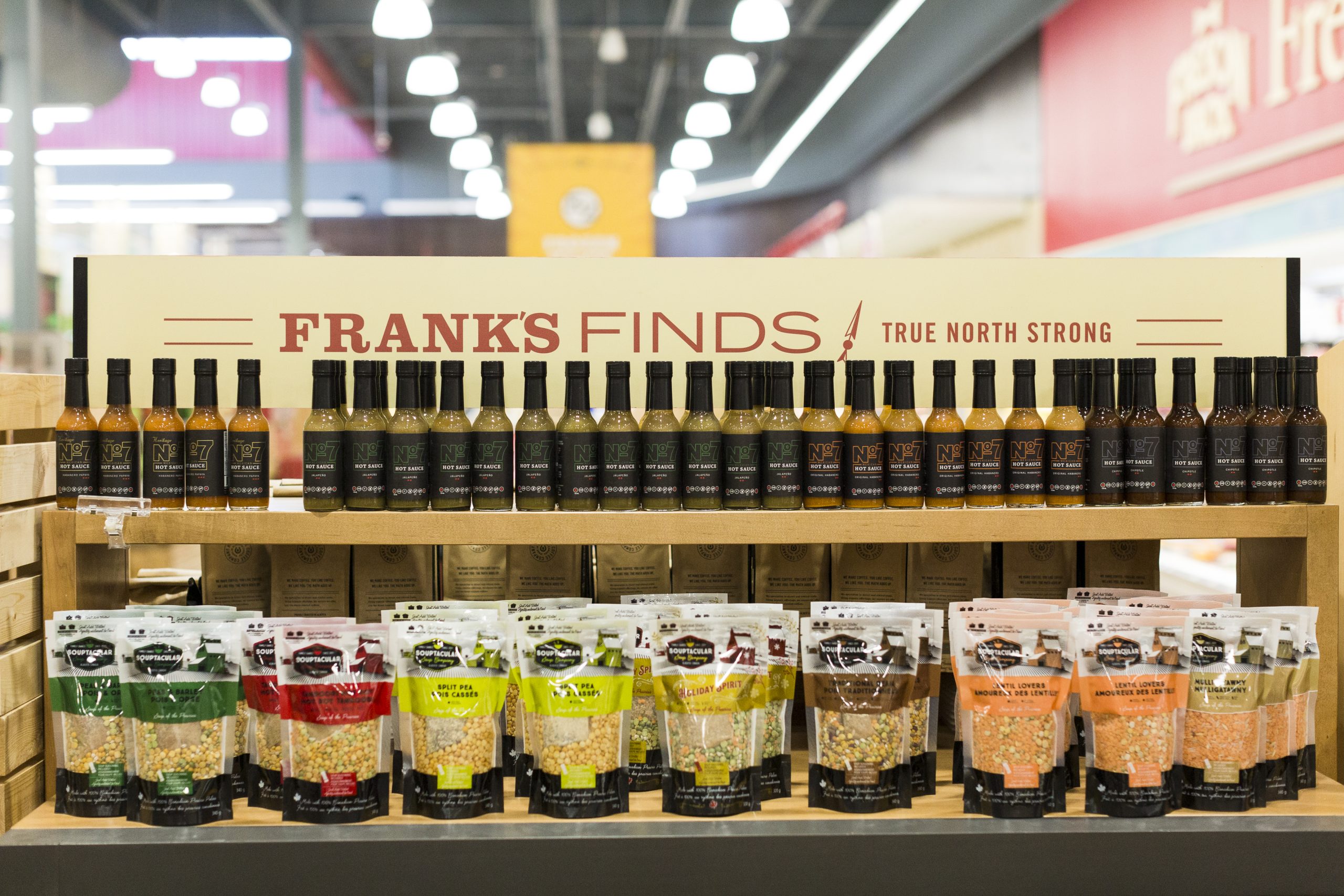 Shop Local Products
Another reason we love Freson Brothers so much is their huge selection of local products. If you've been following me for a while, you likely know my passion for supporting and shopping local. 'Frank's Finds' table at the back of the store always showcases local Alberta products. They carry the largest selection of Alberta-made Kombucha, a bunch of the produce is locally-grown, The Butcher Shop features local Alberta meats, the Mother Dough Bread Co. only uses 100% Alberta Flour, the Deli features Valbella deli meats from Canmore, and the list goes on. Two local products I always snag while I'm there are Soup Du Jar homemade frozen soups made in Lloydminister and So Elderberry Good Syrup made in St. Albert.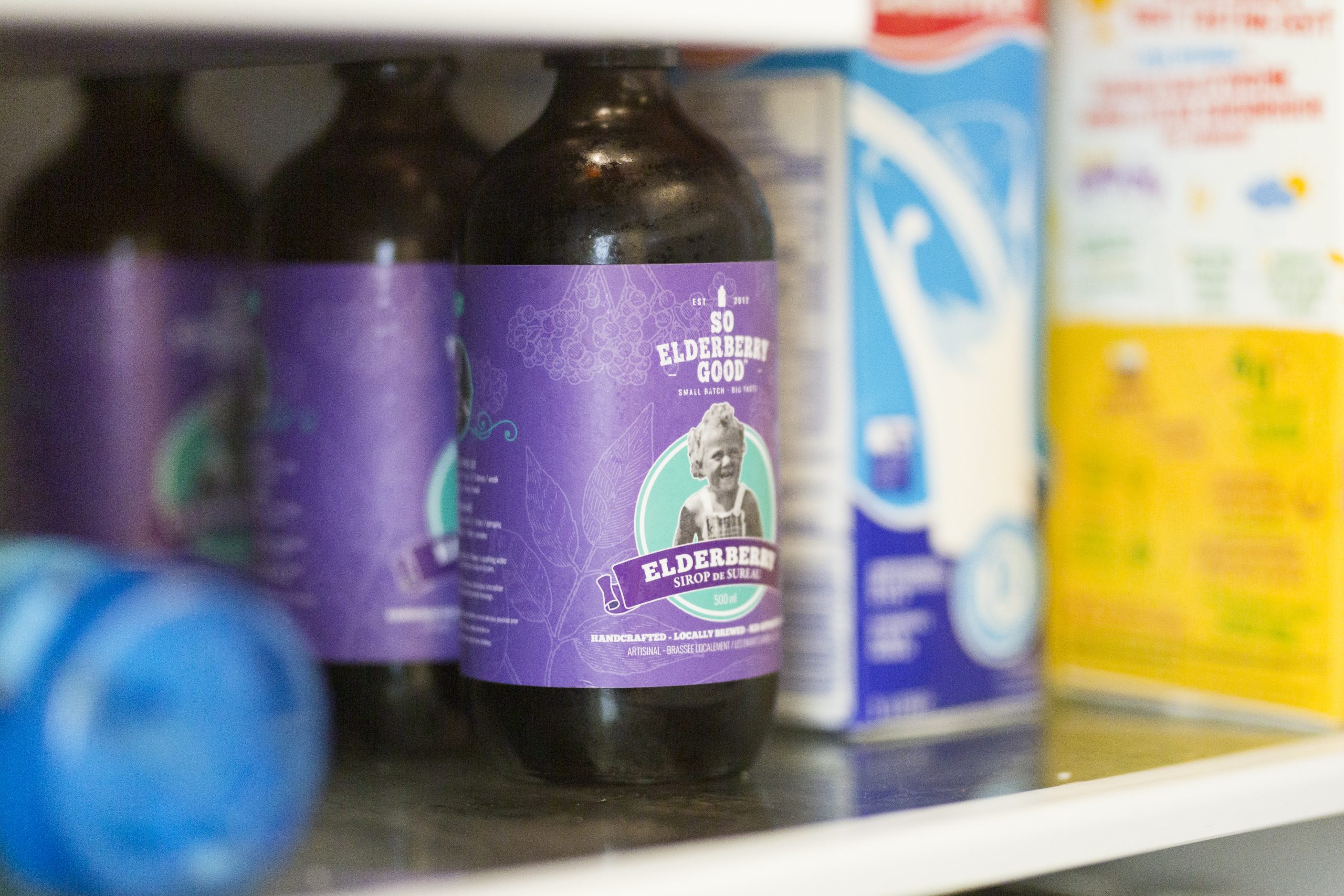 Grocery Shopping Time Management
My plan of attack at the grocery store starts with pre-planning at home and continues with a few key tools I bring with me to the store (more on that further down in the post). First, I set aside a couple of hours at home to meal plan and make my lists. That may sound like a lot, but trust me – the more time you spend at home preparing, the less time you'll spend at the store (and the more money you'll save)! I try to do most of this on my own, but I do like to involve our little guy Wyatt in the planning and meal making too. It's a simple way to have teachable moments and make your kids feel like they're contributing to the overall well-being of the family.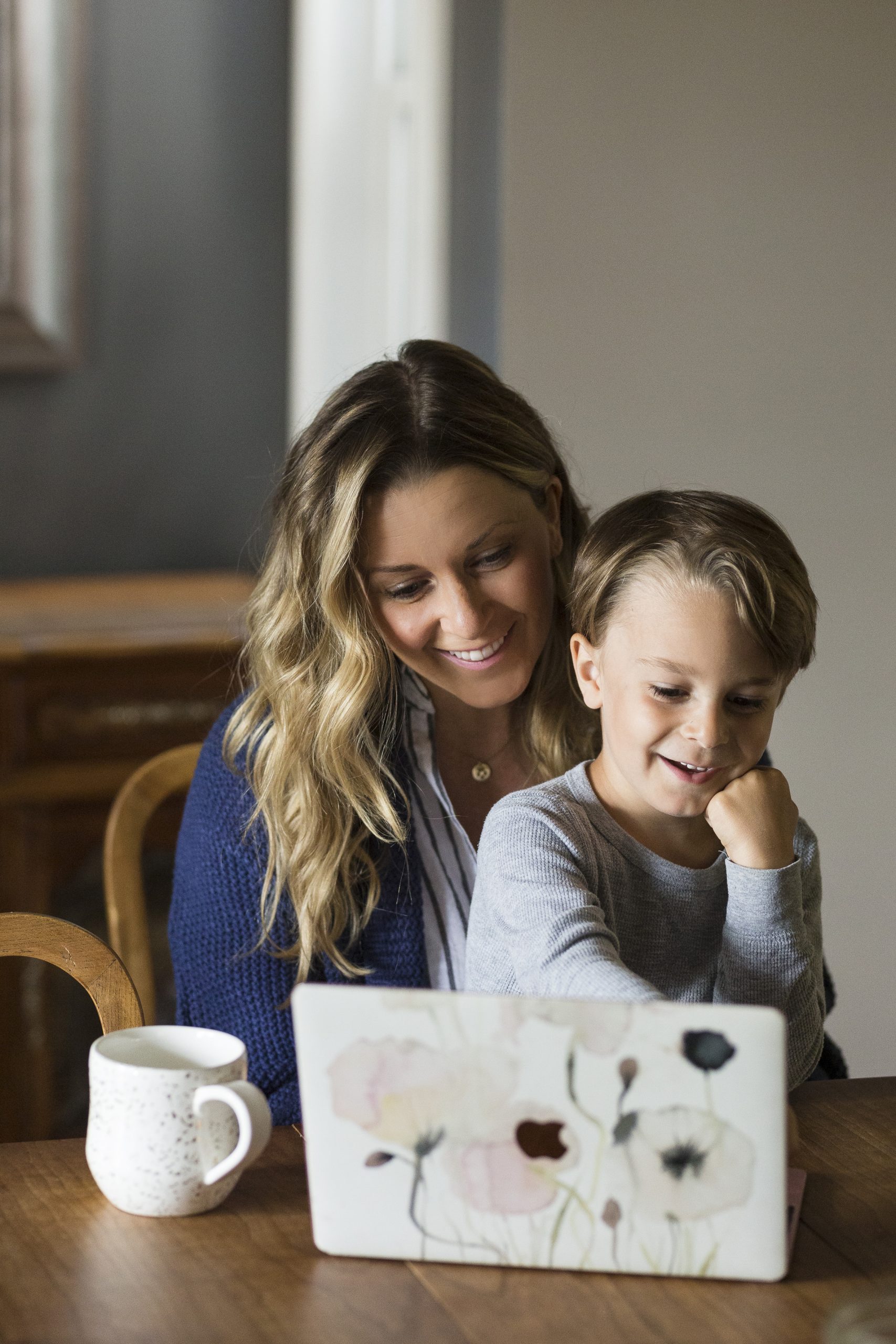 Meal Planning
I suggest you do one big master meal plan for the start of the month, and then smaller ones at the beginning of each week. Start by looking at your schedule. What does your life look like? Are you going to be away at any point? Do you have company coming over? Are there any celebrations like birthdays or holidays? Does your child have an intense extra-curricular schedule? All of these factors go into what the plan will look like. Do this planning ahead of time, so the only additional trips you make to the store that month will be for the fresh stuff.
Next, I break it down into categories: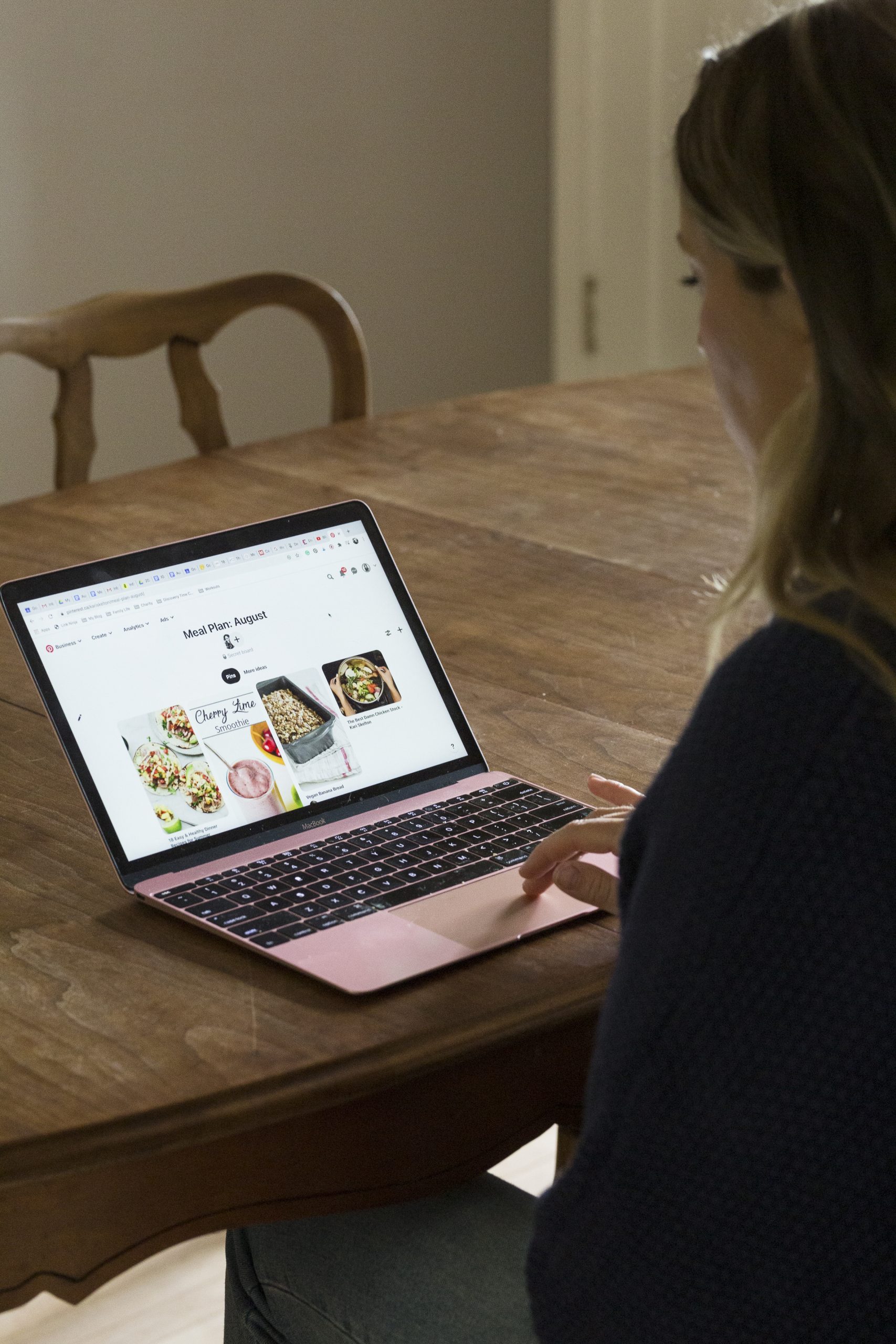 After that, start planning what you're going to make. Get out your cookbooks and open up Pinterest! I find it really helpful to designate 'Secret' Pinterest boards to each week's meals. This way, when you're getting set to start a new week, all your recipes are ready under one board so you're not left scrambling.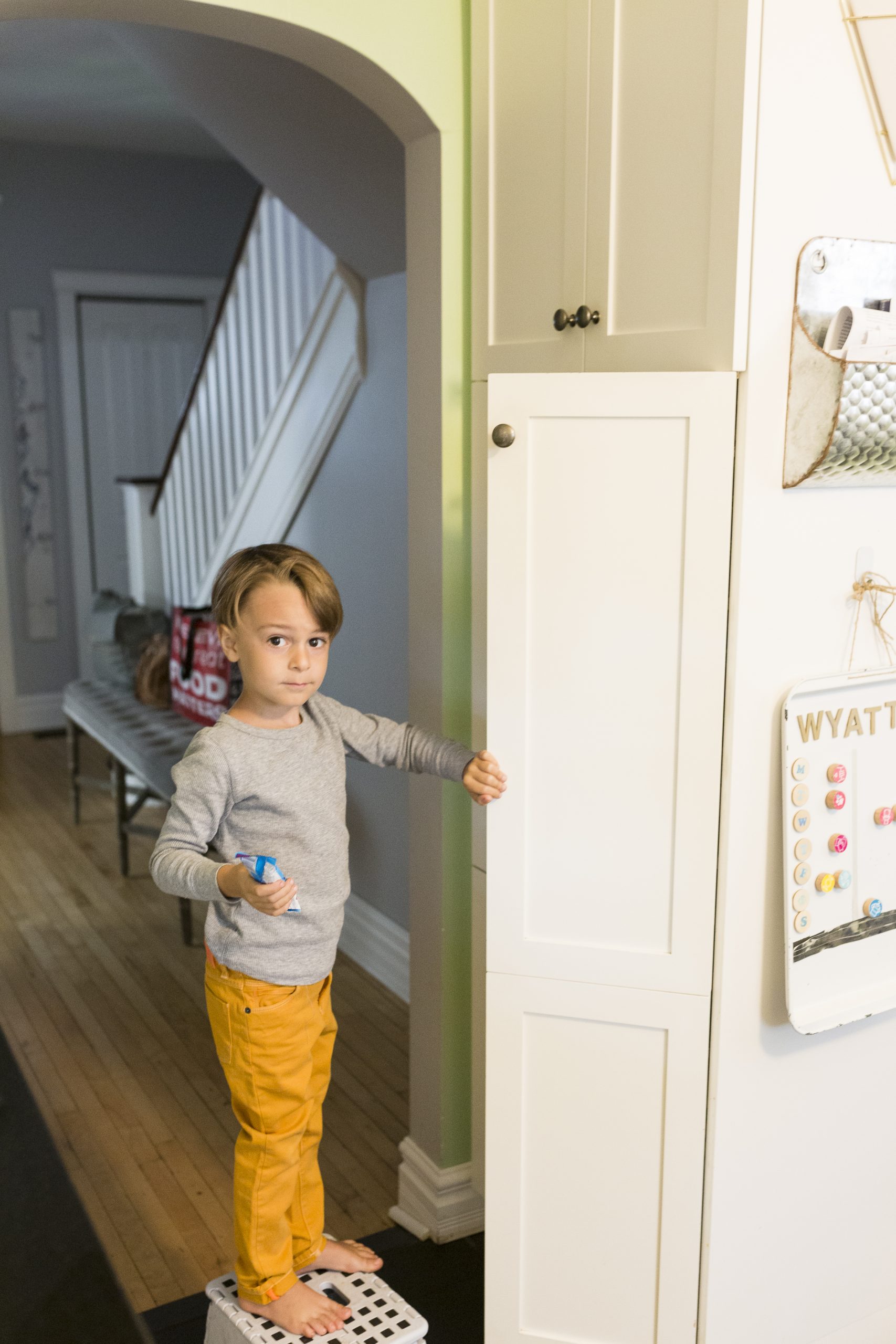 Then, check your cupboards to see what ingredients you'll need to make these meals happen. Keep all of your Meal Plans and Grocery Lists saved somewhere (I use and love Google Drive). This way, if you're super busy one week and don't have time to meal plan, you can snag a previous plan along with the grocery list and all your recipes set to go in your secret Pinterest board. Such a time saver!
Grocery Lists
Create your grocery lists based on the layout of your store. This makes your time there not only more efficient but also more enjoyable! When I shop at Freson Bros., I divide my grocery list this way:
Market Garden
Root Cellar
All-Natural + Healthy Choices
The Butcher Shop
Grocery
Bakers Pantry
Dairy
Deli Kitchen
Flower Market
Preparing a meal immediately after a grocery store haul is way too much work! That's why I always end my shop at the Butcher's Cookhouse and Hot Kitchen to grab some take-home meals for the rest of the day.
My Grocery Shopping Kit
This stays in my vehicle or my purse at all times. This pouch certainly looks different in pandemic times, but here's what's inside:
my mask in its own separate pouch or bag
hand sanitizer
phone holder for cart
disinfectant to wipe down my phone and cards afterwards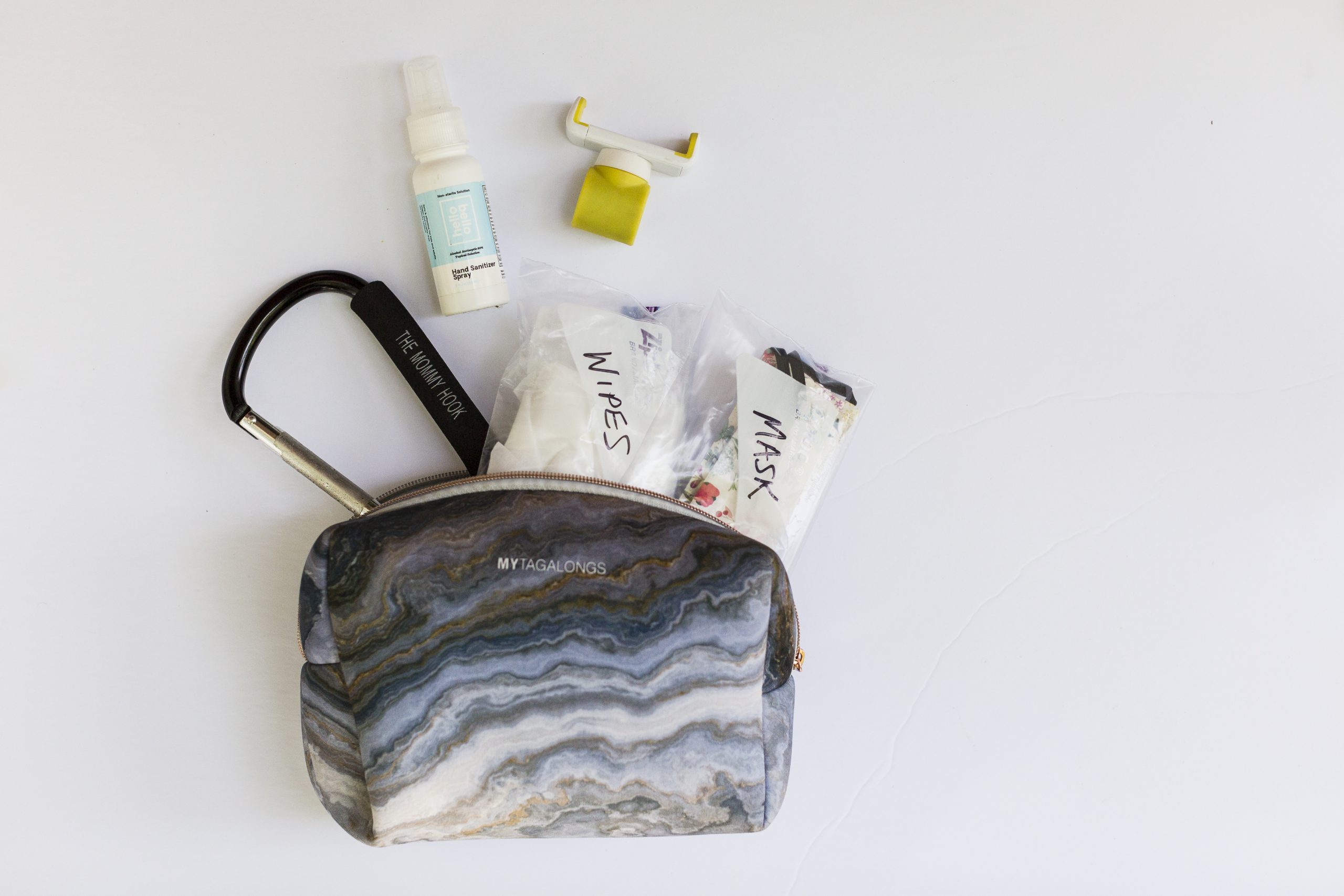 Arrival at the Store
When I get to the store, I pop on my mask and grab my reusable bags and hook them to the cart. I use The Mommy Hook to hold the bags so they're not taking up space in the cart or falling out everywhere. I attach this phone holder to the cart (this looks like a great one too) so I can easily read my list and keep my phone from touching too many things or falling on the ground.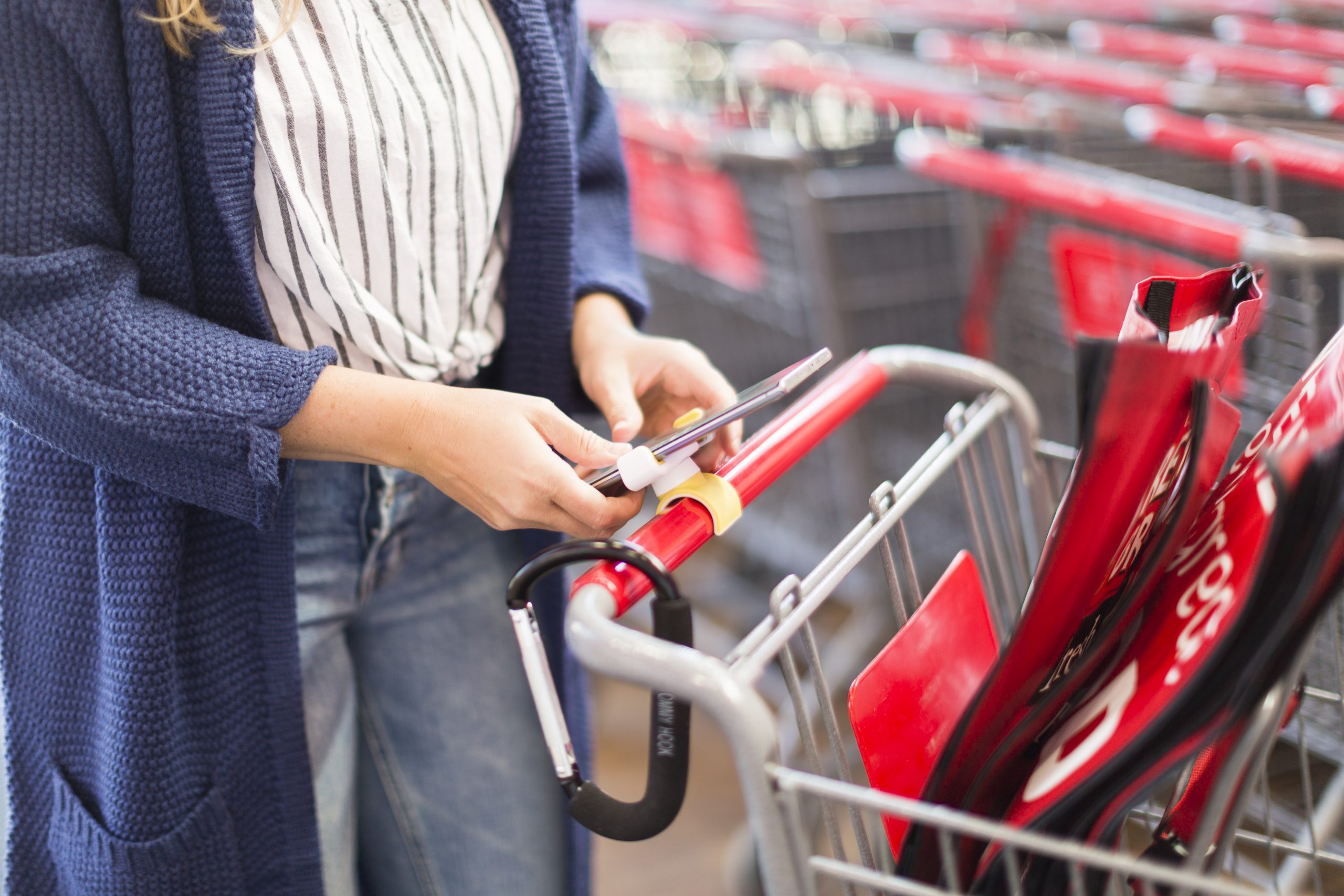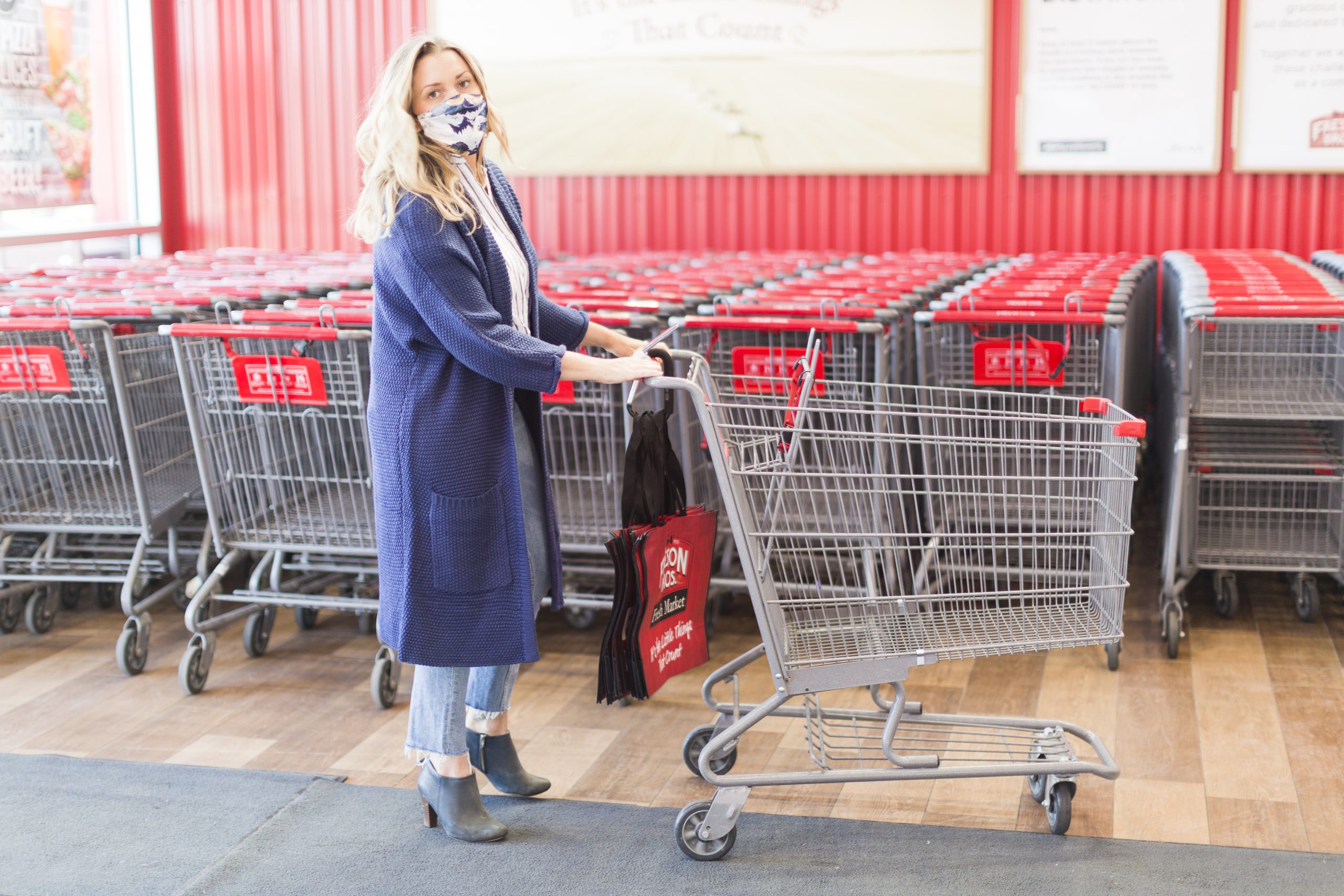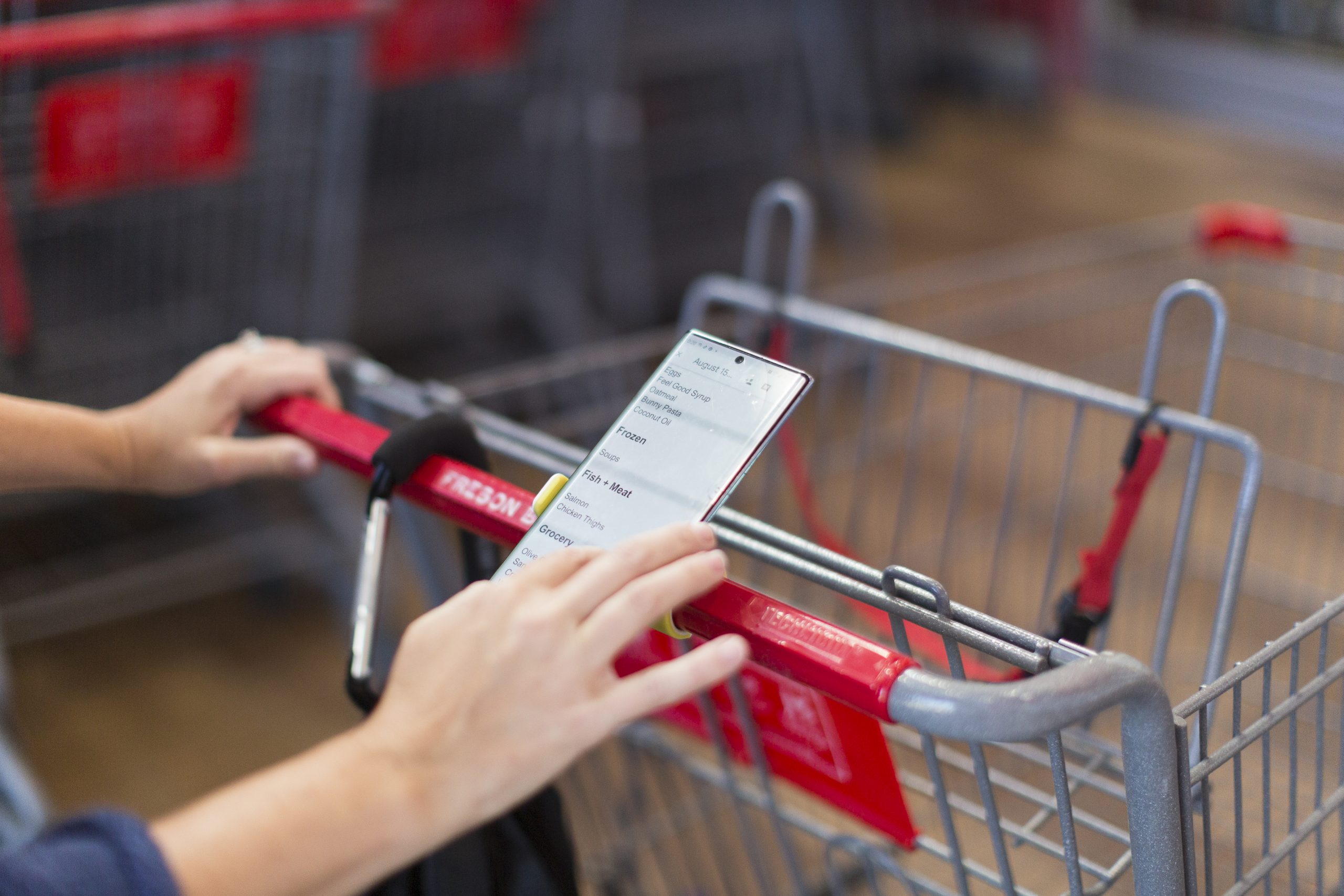 After that, it's shopping time! Two of my favourite parts of Freson Bros. are The Root Cellar next to The Market Garden and The Baker's Pantry. The Root Cellar showcases vegetables stored at lower temperatures, in low light, with steady humidity. Just one more way they guarantee fresh produce. The Baker's Pantry is an absolute dream, featuring pretty much every baking ingredient you can imagine. For example, I love the huge selection of different types of flour!
Tip: be sure to also pop by The Sweet Shop candy section if you need an incentive or reward when shopping with your little ones!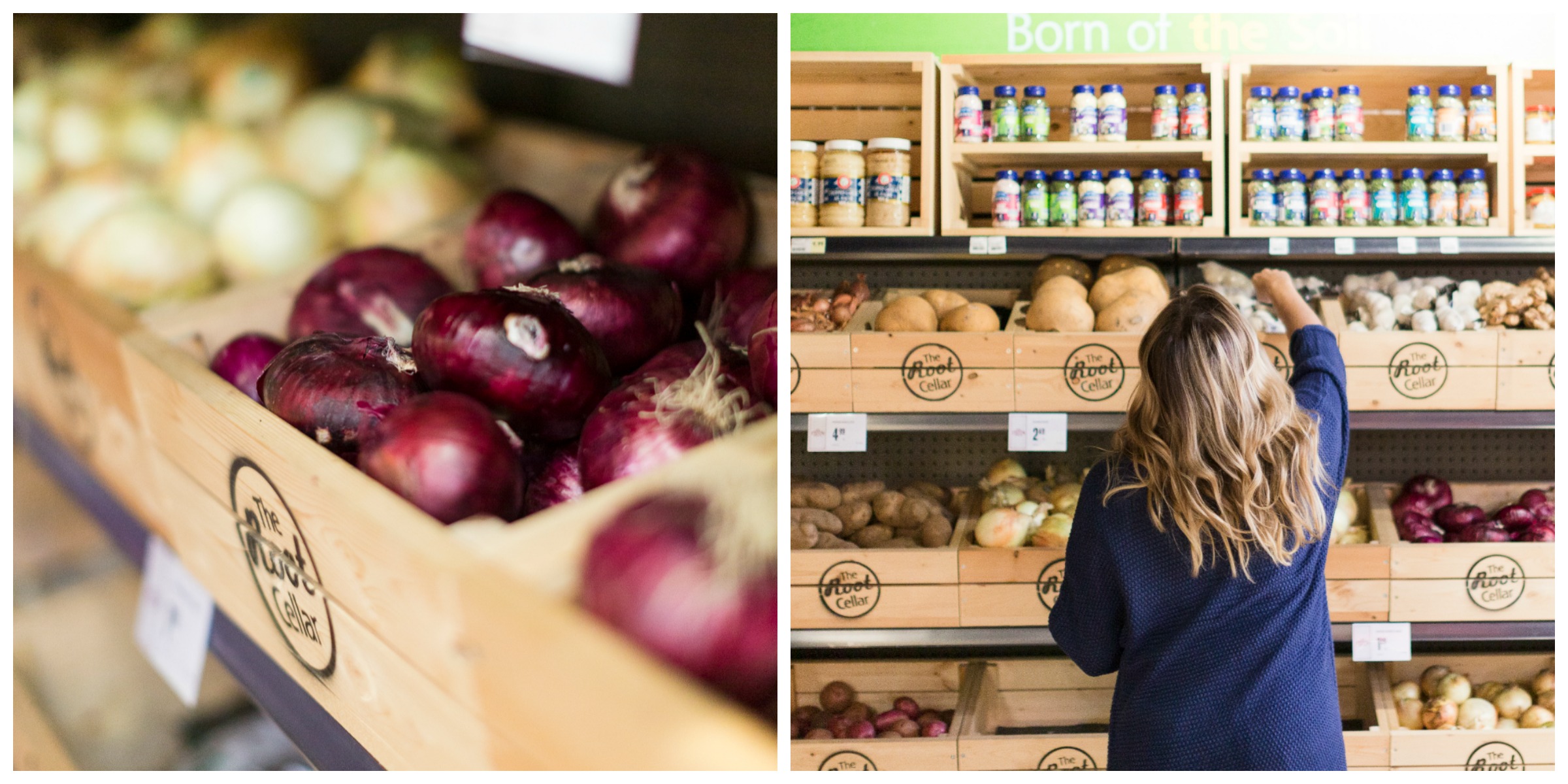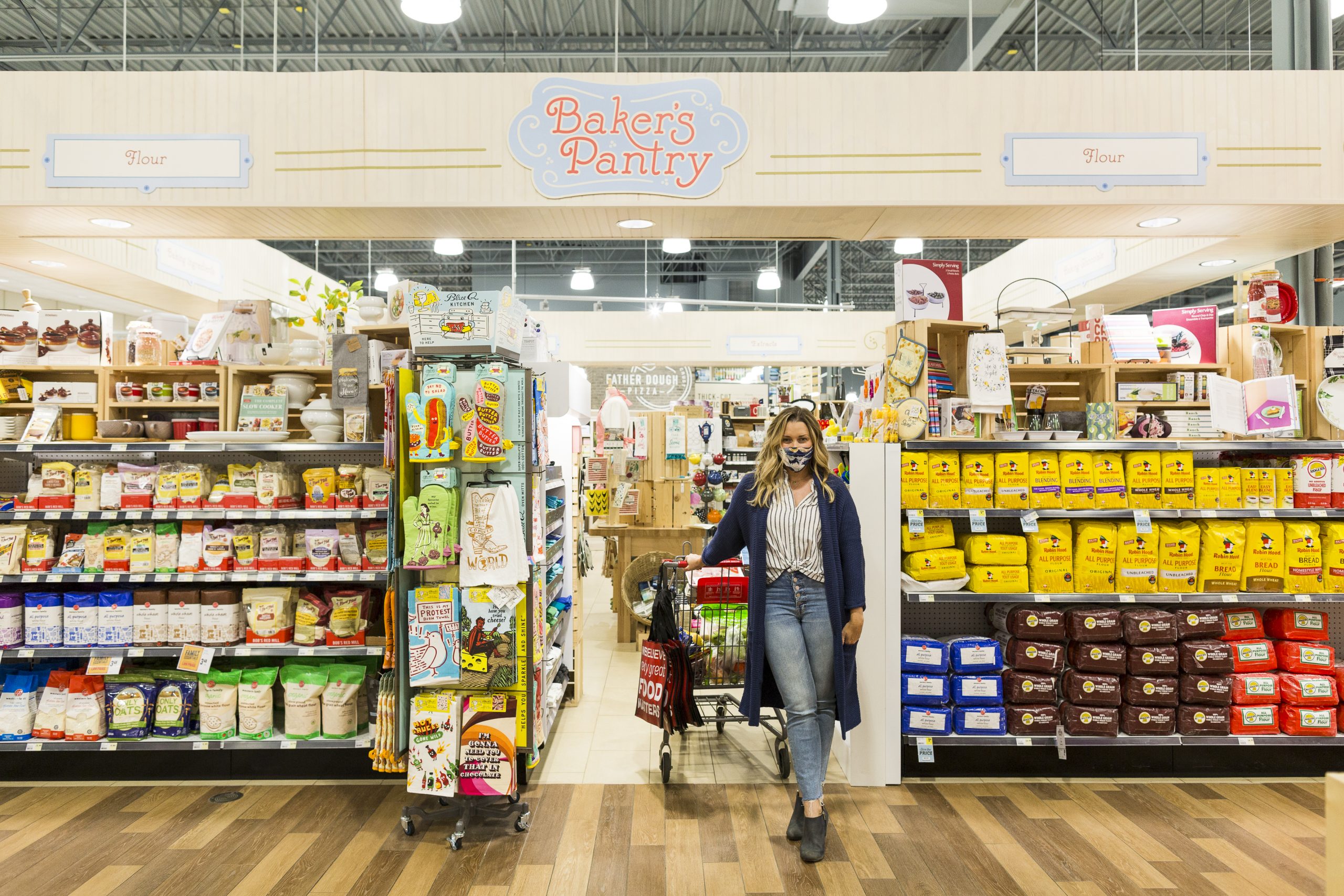 Finally, when it's time to check out, make sure to unload your items grouped together by each section of your home so they can be bagged accordingly. This is a great way to save time while unloading at home.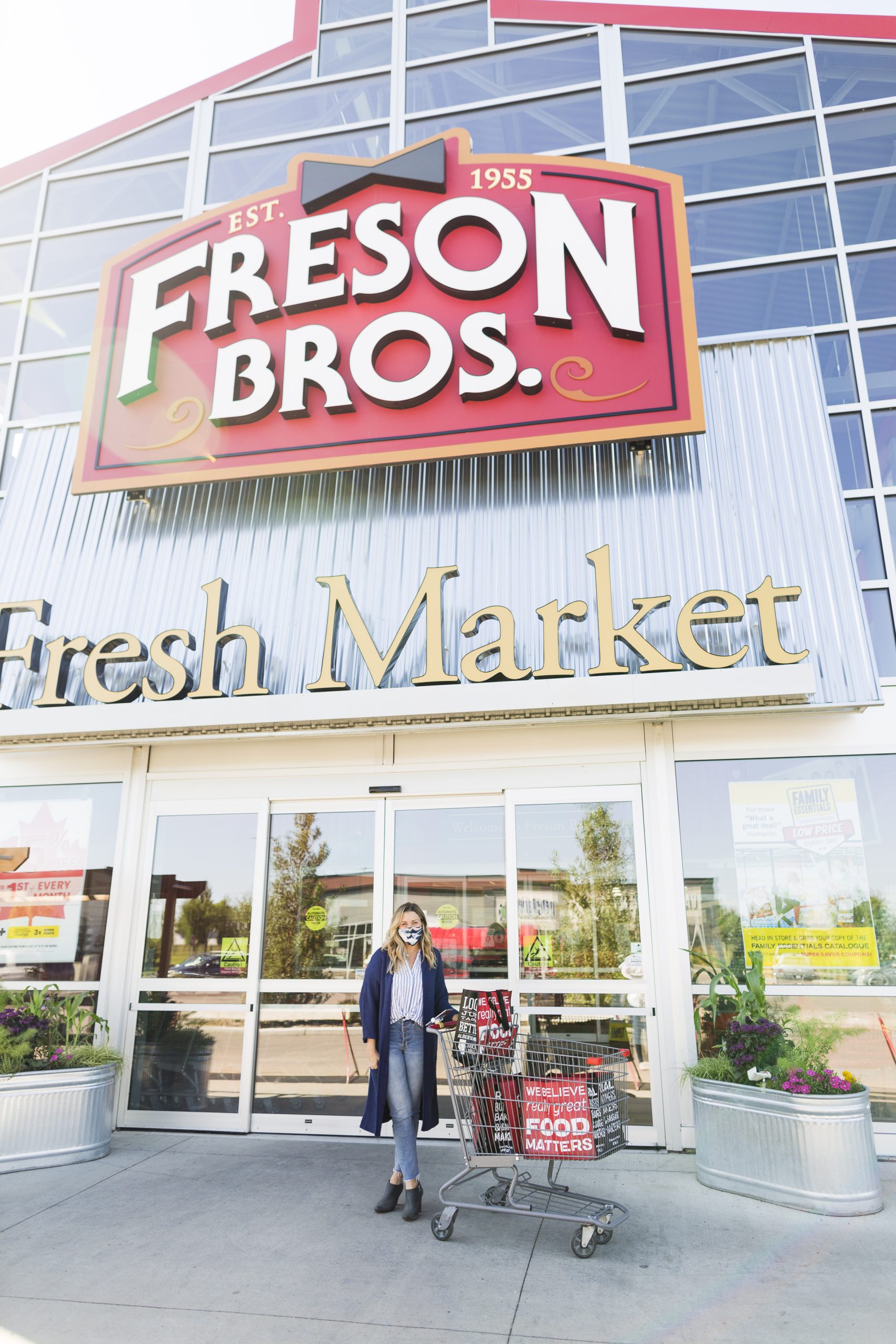 That's it! I would love to hear your tips for efficient grocery shopping and meal planning. Please share in the comment section below.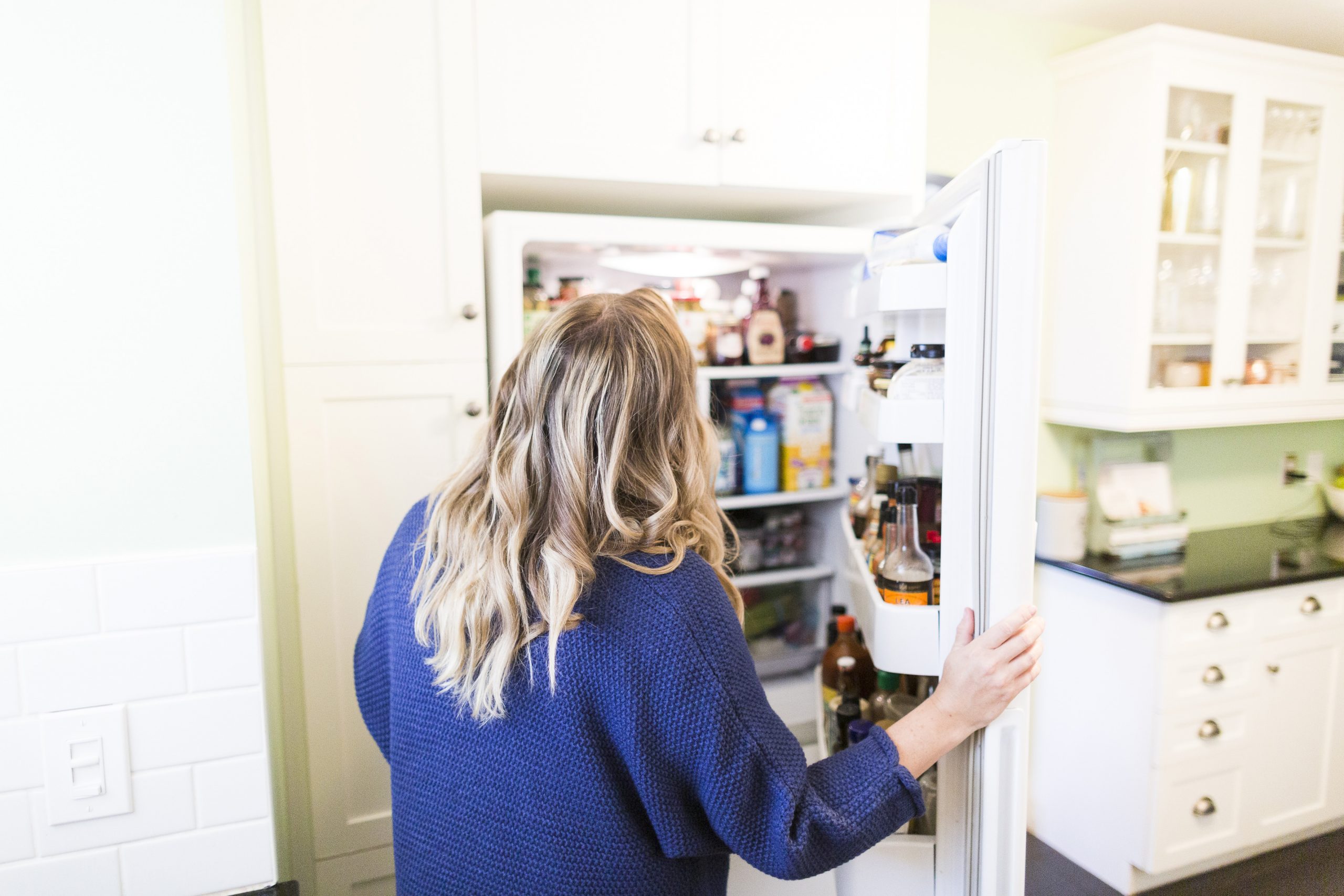 I was happy to team up with Freson Bros. for this sponsored post. As always, thoughts and opinions are mine.
Don't forget to Pin this to your Time Management and Grocery Shopping Tips boards. Follow me on Pinterest here!
Other Posts You'll Love:
Healthy Family Time Management During Isolation
Save Time + Money At The Gas Pump
xx