Here's a fun way to spread some festive fun and brighten someone's day this Halloween! Follow these steps to 'Boo' Your Neighbour!
The pandemic has really brought back the beauty of the porch drop-offs. You know- leaving stuff on the steps for friends and neighbours to brighten their day. I'm here for it and I've got the Halloween version all set for you!
It's a pretty simple concept. The traditional 'Boo Your Neighbour' involves dropping off a gift on someone's steps and encouraging them to 'pay it forward' to another neighbour. It's a great idea but you can also just do the gift with no pressure. It's not always the best vibes when someone feels like they have to keep this thing going. LOL! If you're following the traditional 'Boo Your Neighbour' method, after you've been 'boo'd' you hang a little ghost sign on your front door. It could be a really fun tradition to start in your hood! The simple steps on how to pull this together are below.
Step #1: Pick a Bucket
This can be literally anything you want! Crate, festive bucket, or a basket. This doesn't need to be expensive either. Use something you already have or check the dollar store for some festive options. I do always like to use something they can get use out of afterwards.
Step #2: Fill With Yummy Good Stuff
For the grownups put in something nice they can drink – (tea, hot chocolate, a spirit or wine), something delicious to snack on (caramel corn or festive chocolate, perhaps?), and something for the house (a fall-scented room spray in this case).
For the kids, you could do cute Halloween tees, cups, stickers, books, and some treats, of course!
Step #3: Write a Note
Leave a note in or on the bucket with a nice Halloween message and encourage them to pay it forward to someone on the street (or just do the gift).
Step #4: Make The Drop
Pretty straightforward. Leave it on the porch or front steps. If you're following the traditional method it's best to start a couple of weeks in advance to leave enough time for everyone to assemble and receive the gift.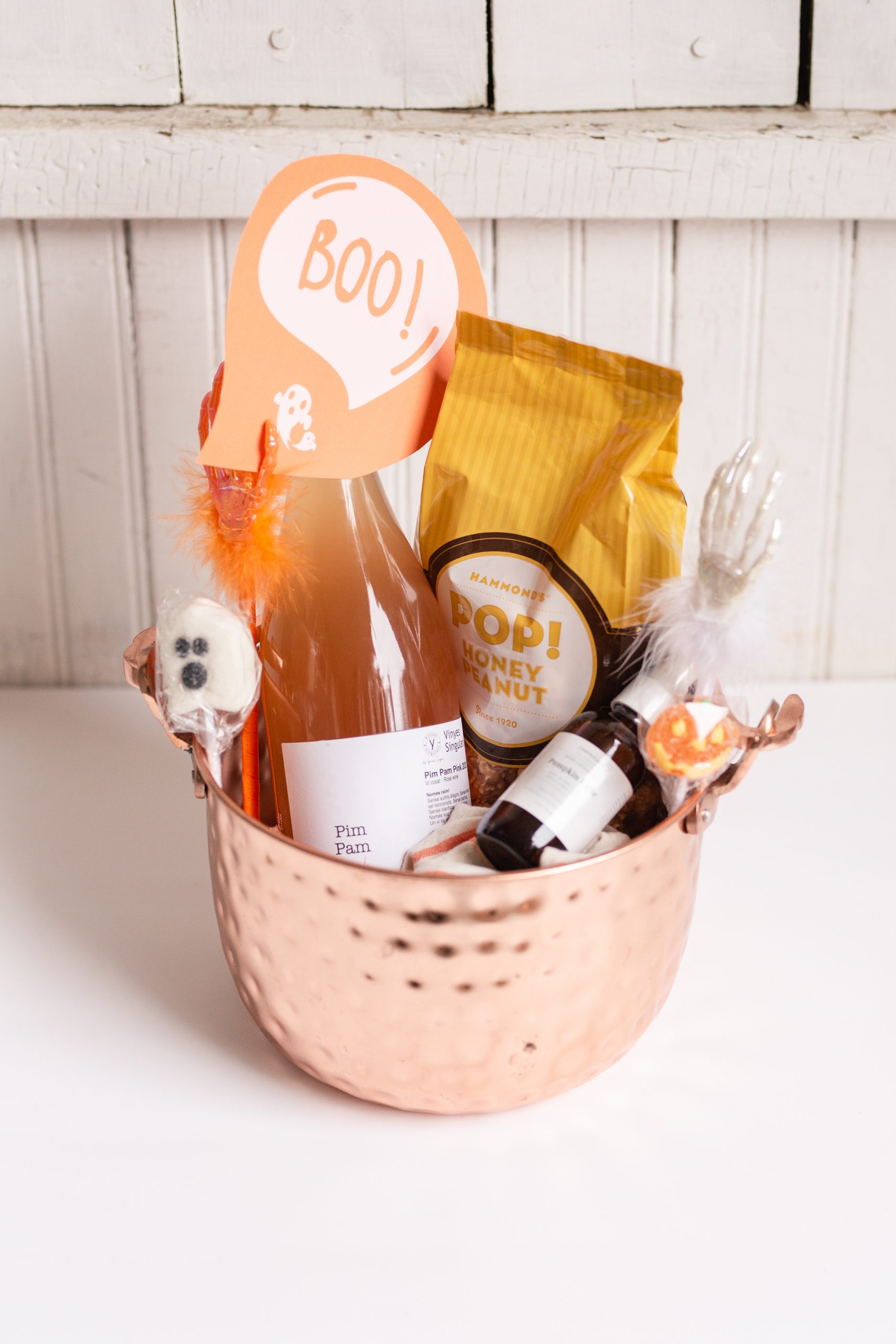 photos: Dallas Curow
Pin this to your Halloween Gifts or Porch Drop Gifts boards and follow me on Pinterest here!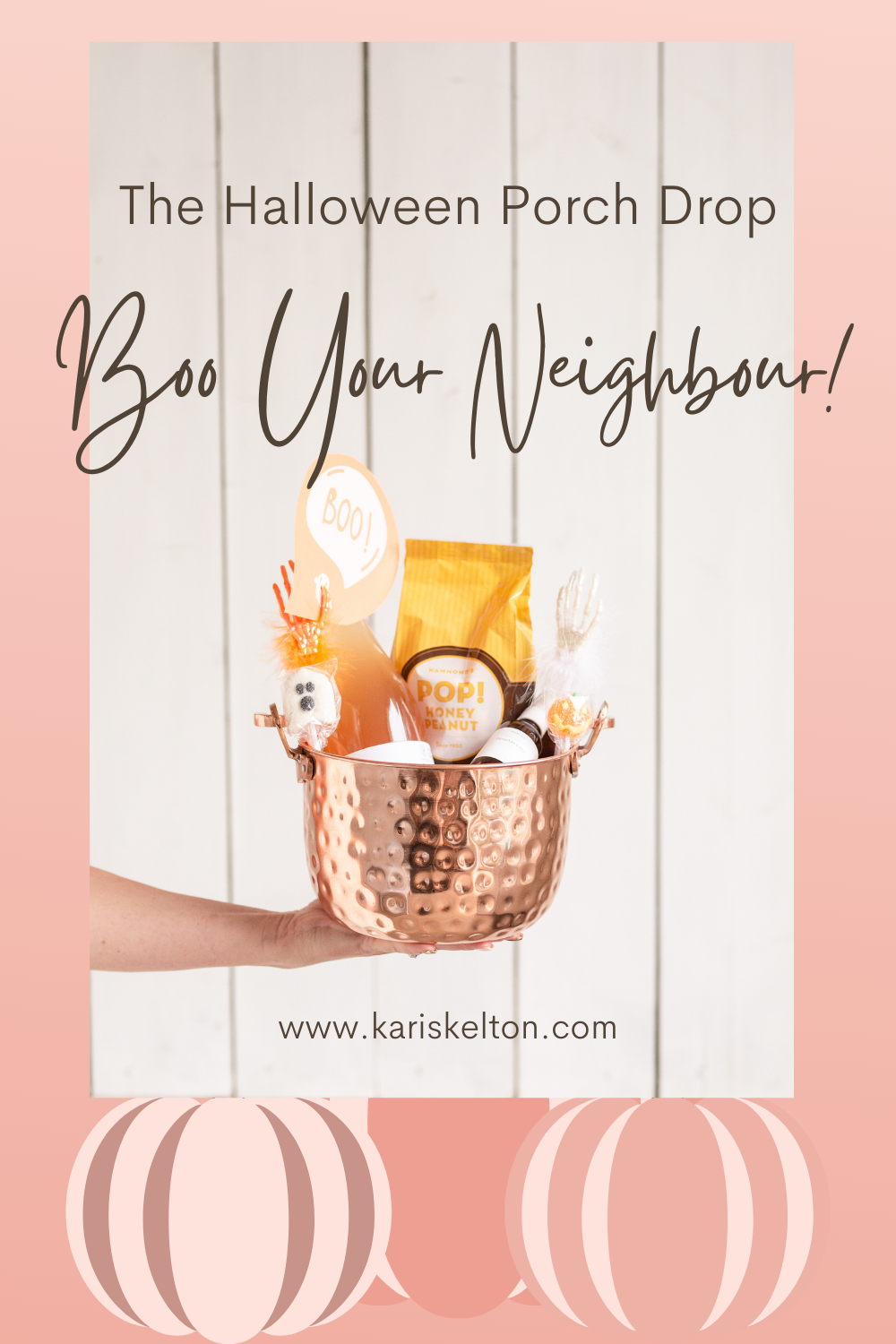 Other Posts You'll Love
10 Magical Halloween Books For Kids
xx