Tie-dye is all the rage right now and we are here for it! Shop our hand painted tie-dye sweatsuits from a brand new Canadian shop.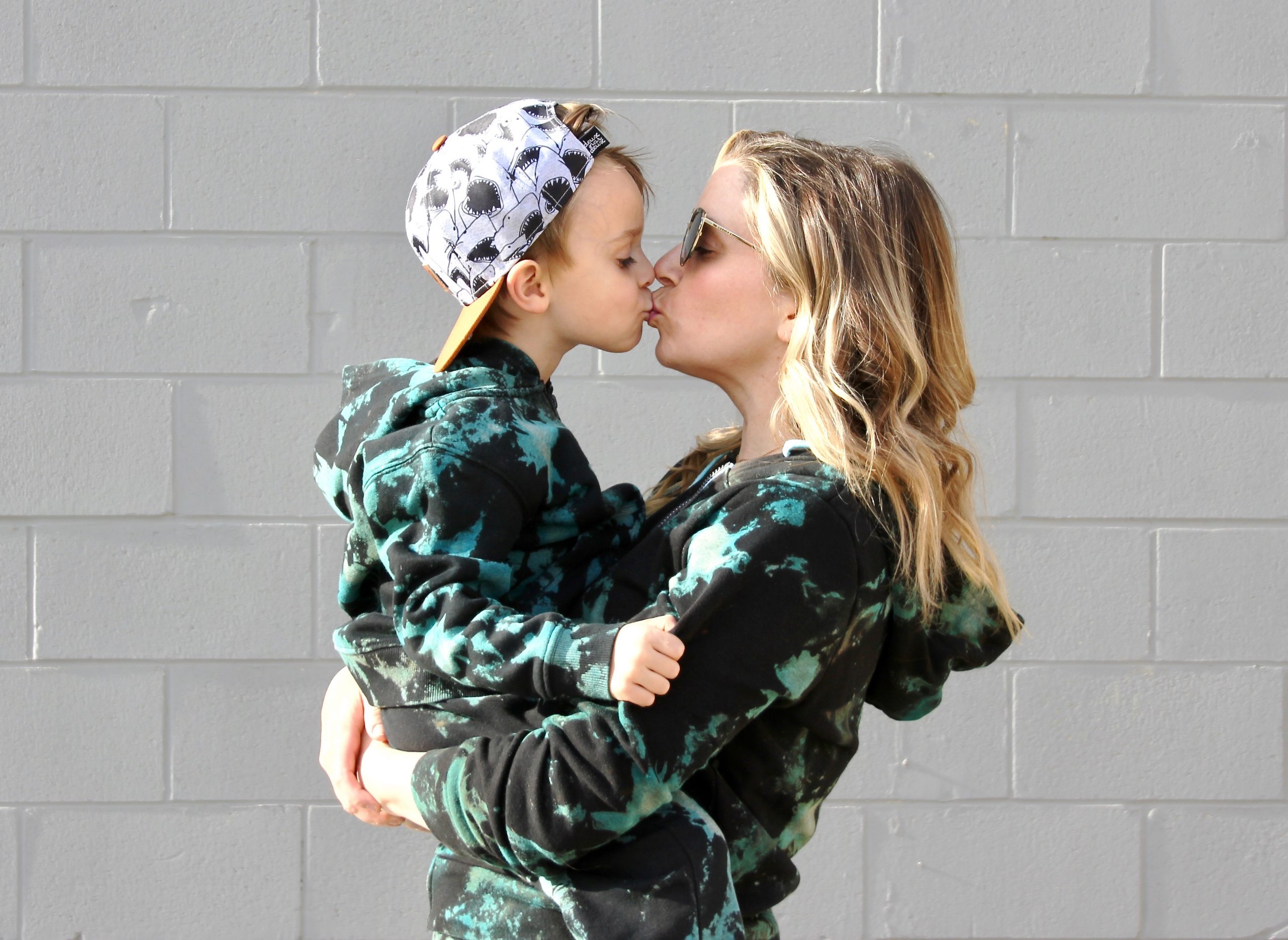 Remember wearing spandex biker shorts with a neon tie-dye tee, sporting a crimped side pony? LOL! Not sure I'll rock the hairstyle again but I'm definitely pumped the tie-dye trend is back. You can pretty much find tie-dye everywhere but in keeping with our goal of shopping small and supporting Canadian brands, I was so happy to find this brand new company based in Calgary.
About The Shop
Slone Designs was started by triplet sisters – Kaitlin, Janna, and Madison Young. They started the shop as a creative outlet that would allow them to work collectively. Right now they're running everything – studio and offices – out of Madison's basement. In the hours they aren't designing, Kaitlin is an anthropologist, Janna is a lawyer, and Madison is a doctor.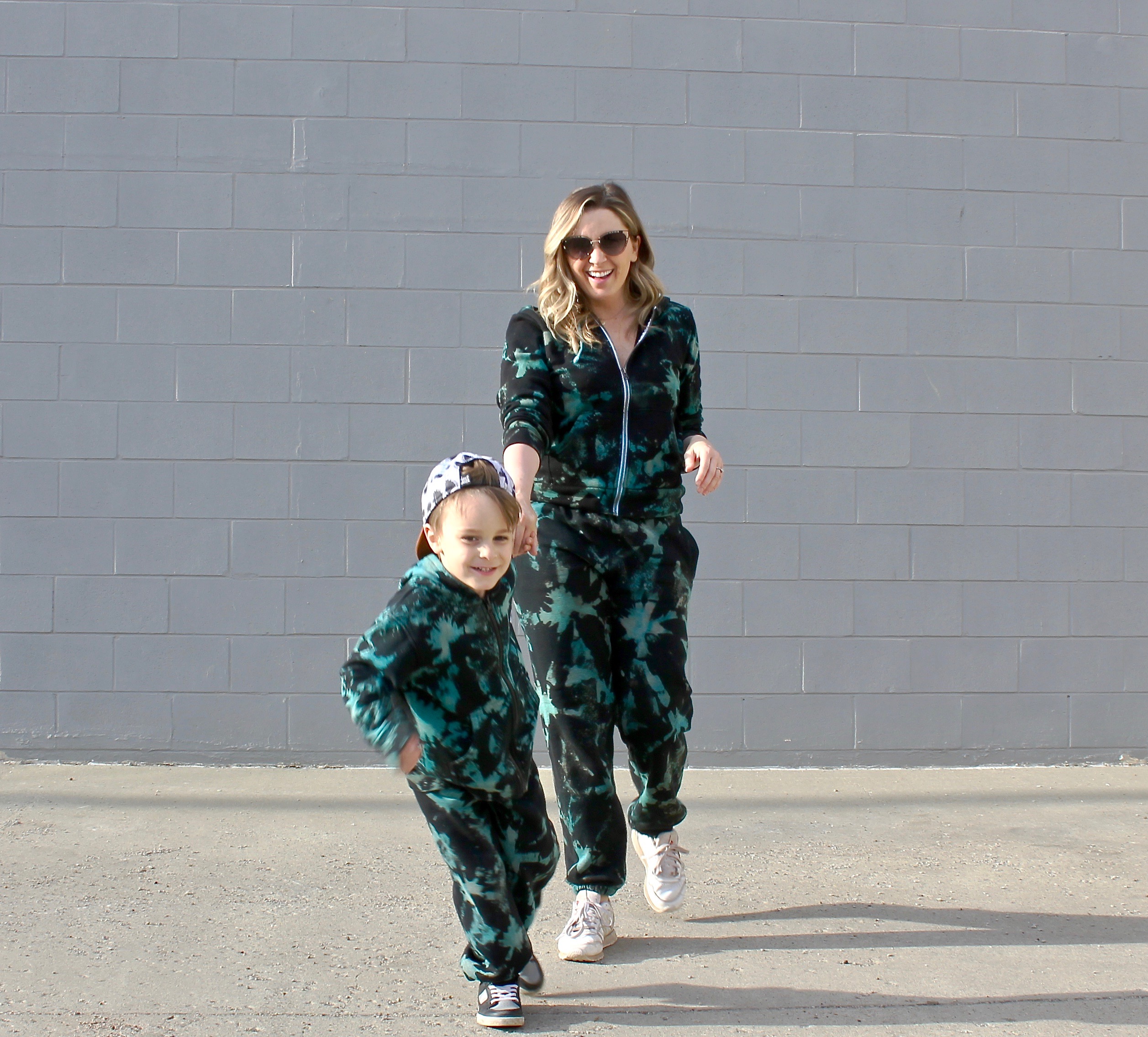 The Clothes
Each piece is beautifully hand painted and dyed and everything is custom (no two pieces will be the same). The process involves several steps and from start to finish can take anywhere from one to five days to make. Right now Slone Designs is available on Instagram only but they may eventually run a website.
They have joggers, zippered hoodies, pullovers, and tees for adults and kids! See the lineup here.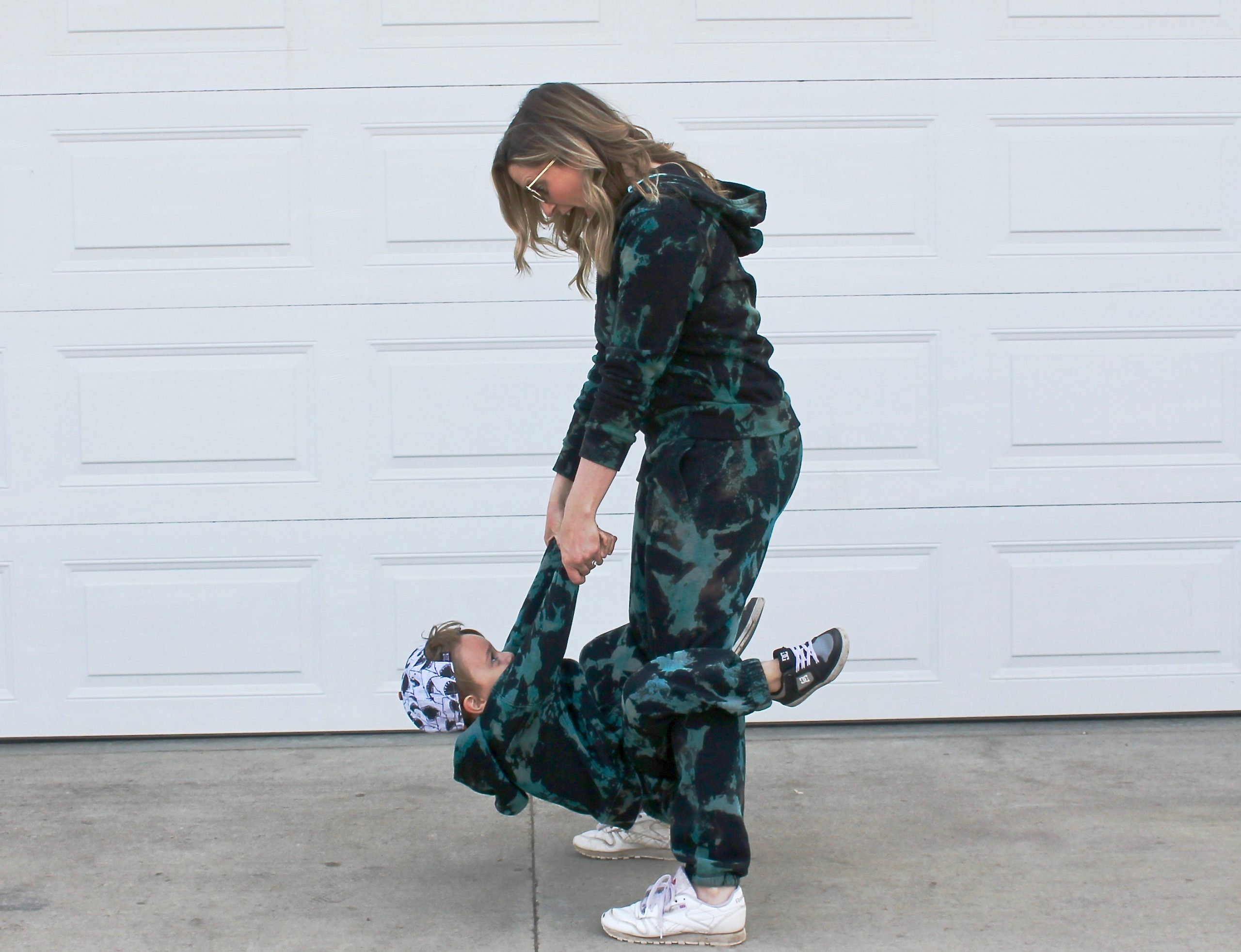 The Dream
The dream is to continue to work and create together and continually provide customized product that is stylish, comfortable, and high quality. We are evolving with our customer demand and want to expand our products according to their wishes and requests. In doing so, we love the community we have created on Instagram and the dream is to just continue to do the same moving forward. Feeling the support from our community has been amazing. We love the fact that we are Calgary based business, ran by females, and have been surprised as to the reach we've had.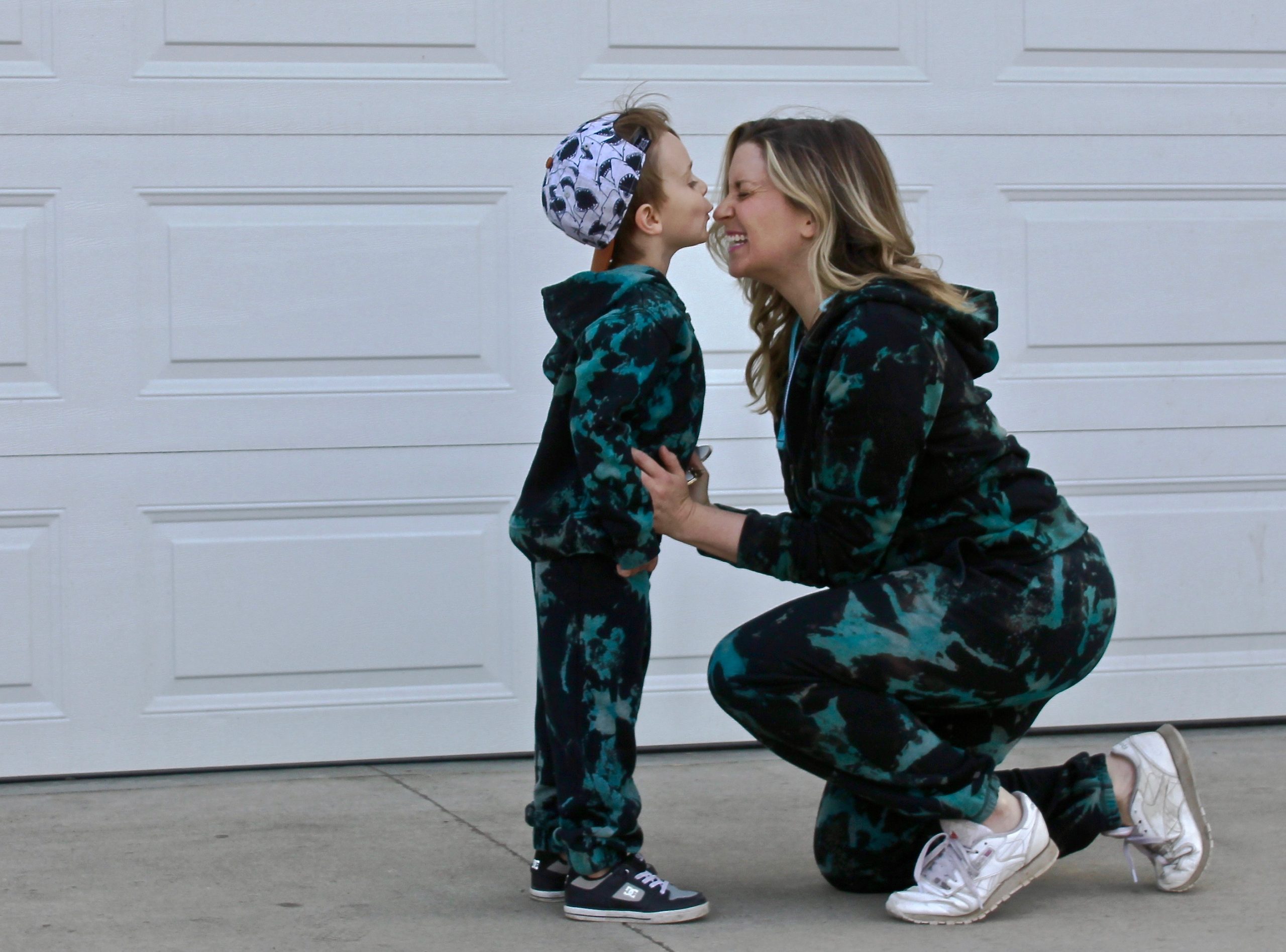 Pin this to your Tie-Dye Style and Mom+Me Outfits boards and follow me on Pinterest here.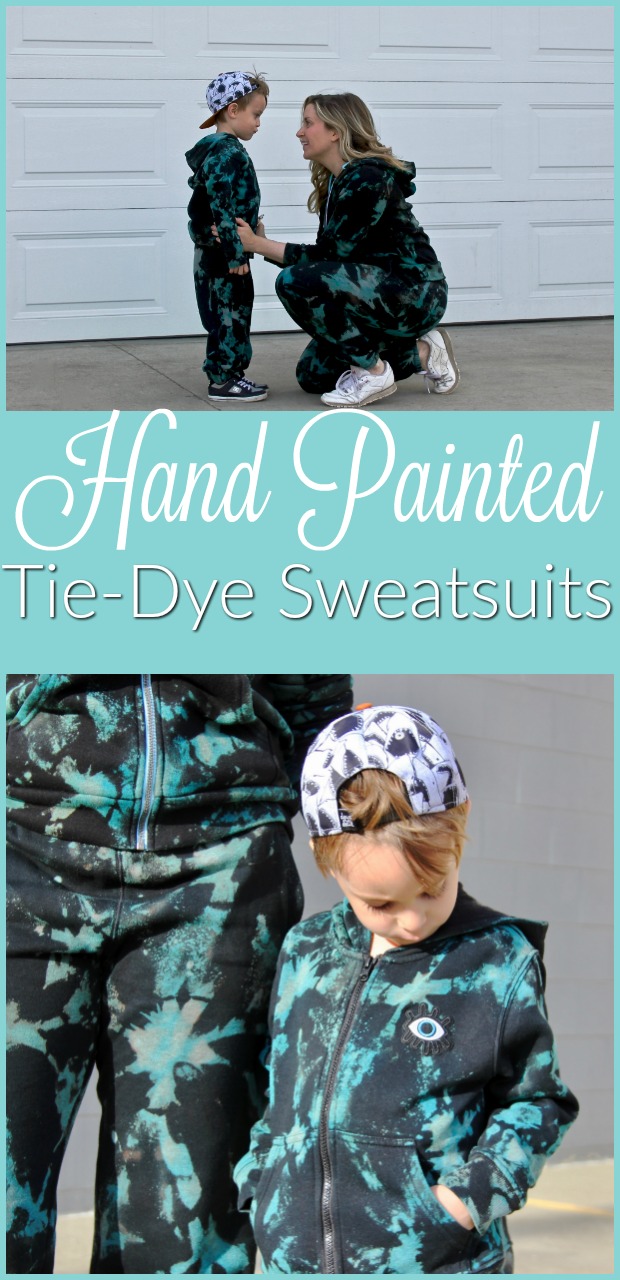 Other Posts You'll Love:
What Wyatt Wears: Deux Par Deux Spring/Summer 2020
Five Ways To Treat Mom When You Can't Be With Her
xx