In the third of my Take Care Tuesday series, read about my four issues…cured!
Discover the power of healing through Thai massage.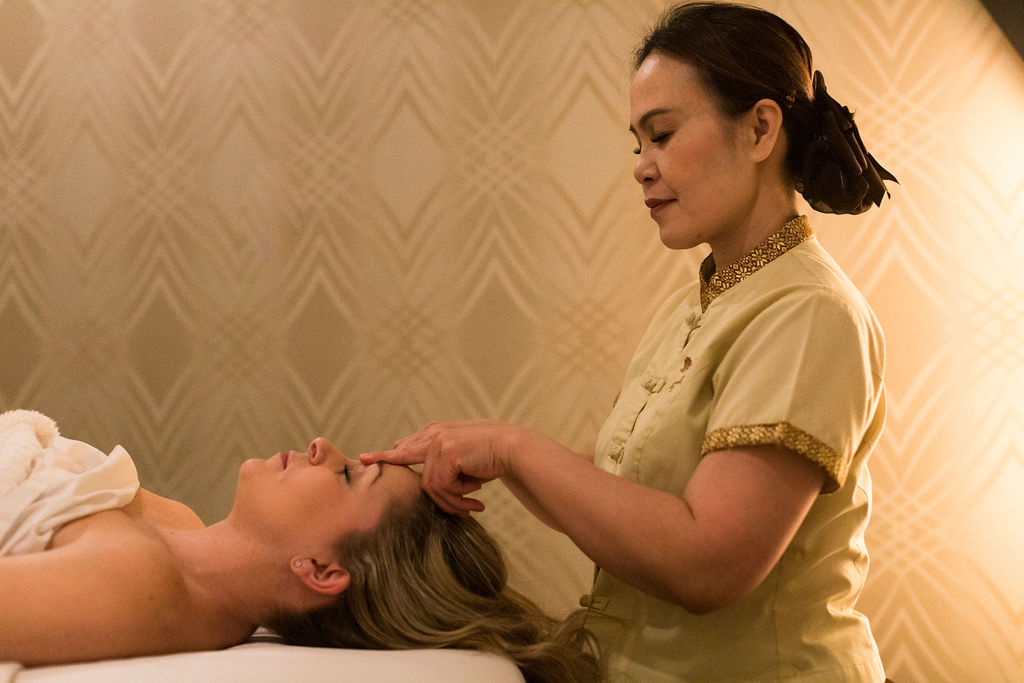 Honestly, I'm blown away by Thai massage. I initially wanted to treat myself to some pampering and relaxation, but little did I know my body would start healing along the way. I didn't even realize how badly I needed Thai massage, but I'm so glad it's become an important part of my life!
Thai massage is now a powerful tool in my long-term mental and physical health plan. I first popped into Soul2Sole  Massage and Wellness Studio in my home city of Edmonton, Alberta last fall. I know you've heard me talk about this place before (on here and my Instagram Stories). It's the best massage in Edmonton! The minute I stepped foot into their beautiful downtown studio, I knew I was somewhere special, but I didn't quite realize that massage would be the first step to truly healing my body.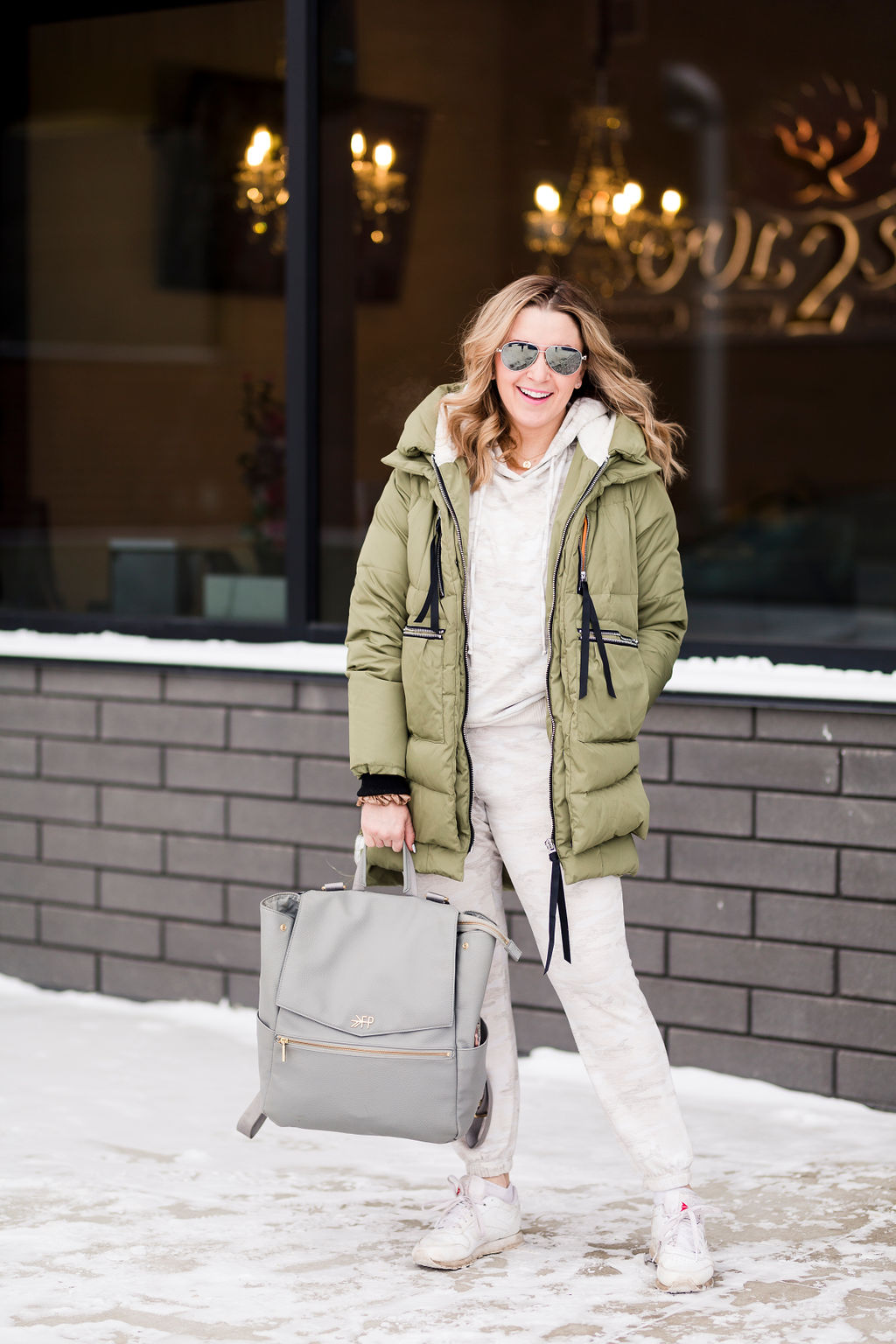 The Experience
Before your massage begins at Soul2Sole, you're wrapped in a cozy robe and coconut shell Thai slippers, and treated to a delicious, traditional tea. (I love the slippers – they provide a reflexology-like technique that helps to improve circulation.) You can also book into the Thai Herbal Steam Room before your massage. I highly recommend it! The steam prepares your body for the massage and eliminates toxins. You can read about several other benefits here.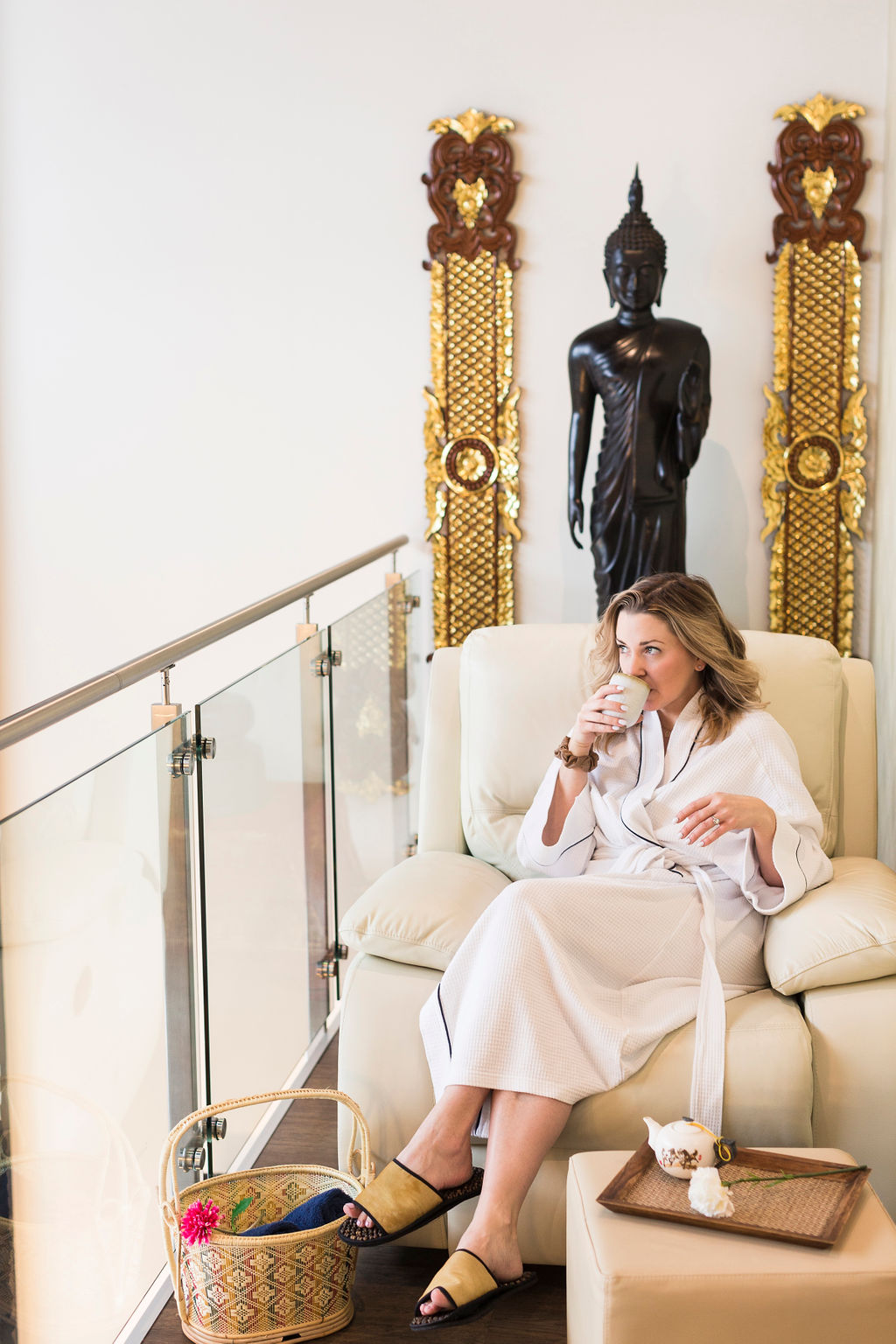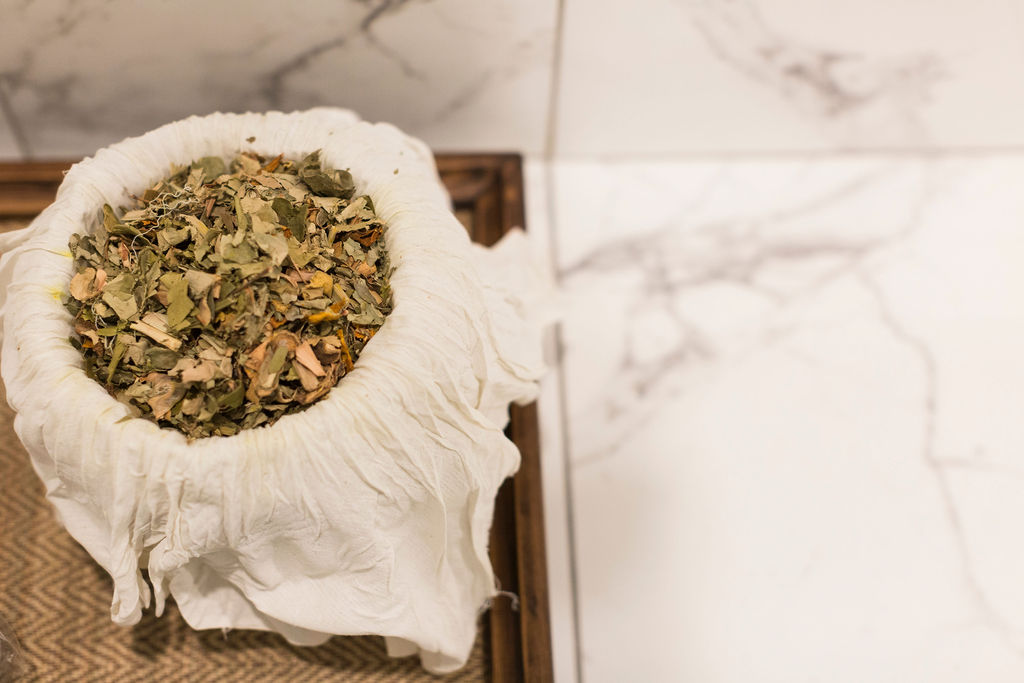 Benefits of Thai Massage
From Soul2Sole,
A massage technique dating back 7,000 years, the Traditional Thai Massage is one method of therapy that has proven itself to be effective for all.

With a lengthy list of long-term benefits to back its worth, the traditional Thai massage technique utilizes a gentle, stretching technique that relaxes your muscles and loosens your knots.

Recommended for all with physical and mental health issues, the traditional Thai massage not only treats problems, but it also prevents symptoms of numerous disorders from taking root. Stress, energy depletion, headaches, poor blood circulation, muscle stiffness, fatigue—all of these can be treated with a traditional Thai massage
Issue #1: On Devices All Day
If your work requires you to be at a desk, on your computer, or on your phone all day long (like mine does), make sure you pay attention to the effect it's having on your body. One of the main areas of focus in my sessions is my hands, arms, and neck. I didn't even realize how tight my forearms were until we started treating them with Thai techniques incorporated into a relaxation massage. The main goal here is preventing major issues in the future.
Issue #2: Carrying Toddlers
For the record, I'm happy to have a few kinks from carrying our boy around. Nothing beats those little arms wrapped around your neck! However, the physicality of parenting can take a toll on your body. Keeping the muscles in this area healthy and relaxed only ensures more holding our precious babies without long-term pain.
Issue #3: Ongoing Headaches
There are many reasons for ongoing headaches, but I truly believe stress and screen time contribute to mine. I'm happy to report Thai Massage has pretty much eliminated my headaches!
Issue #4: Years Of Wearing Heels
I know you can relate to this one! Before my treatments at Soul2Sole, I had a pressure point injury underneath the big toe on my left foot. Years of cramming my feet into sky-high heels almost every day did the damage. I've had my foot x-rayed and I've seen specialists, but no one could figure it out. Now, thanks to Thai massage, that pain is almost all gone (with more massage planned to totally get rid of it)! I'm honestly in shock. Before this, I thought I would just be living with this pain forever.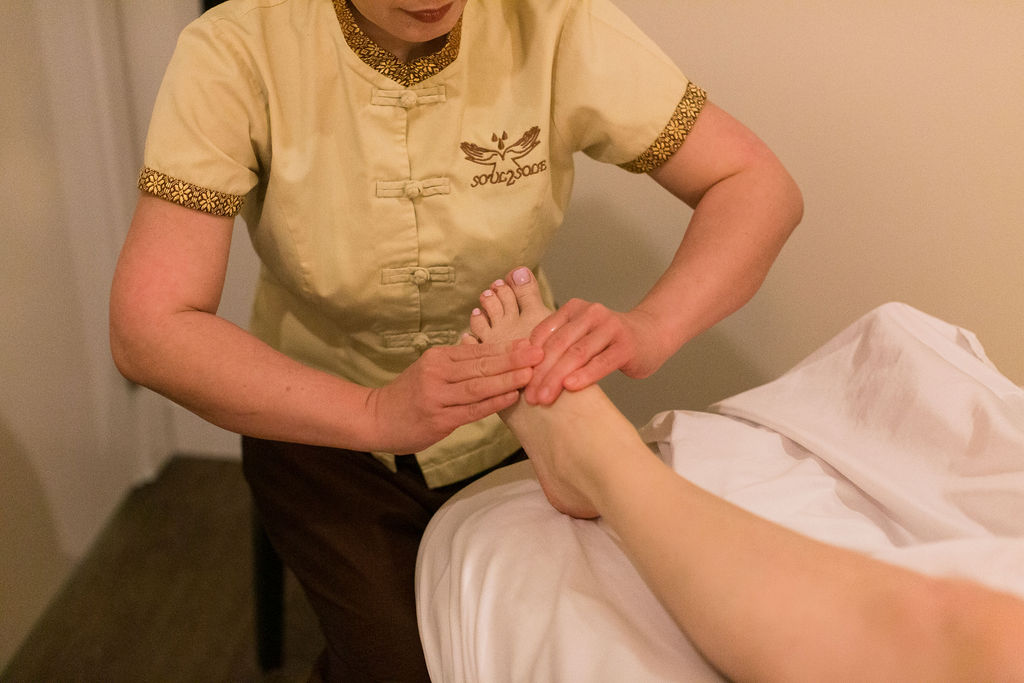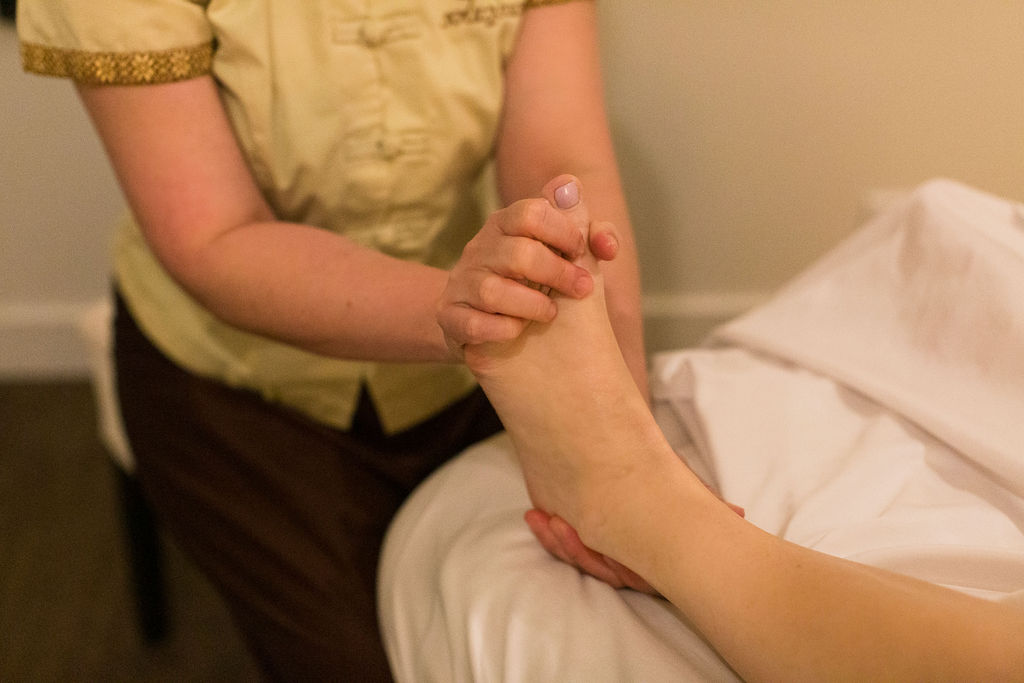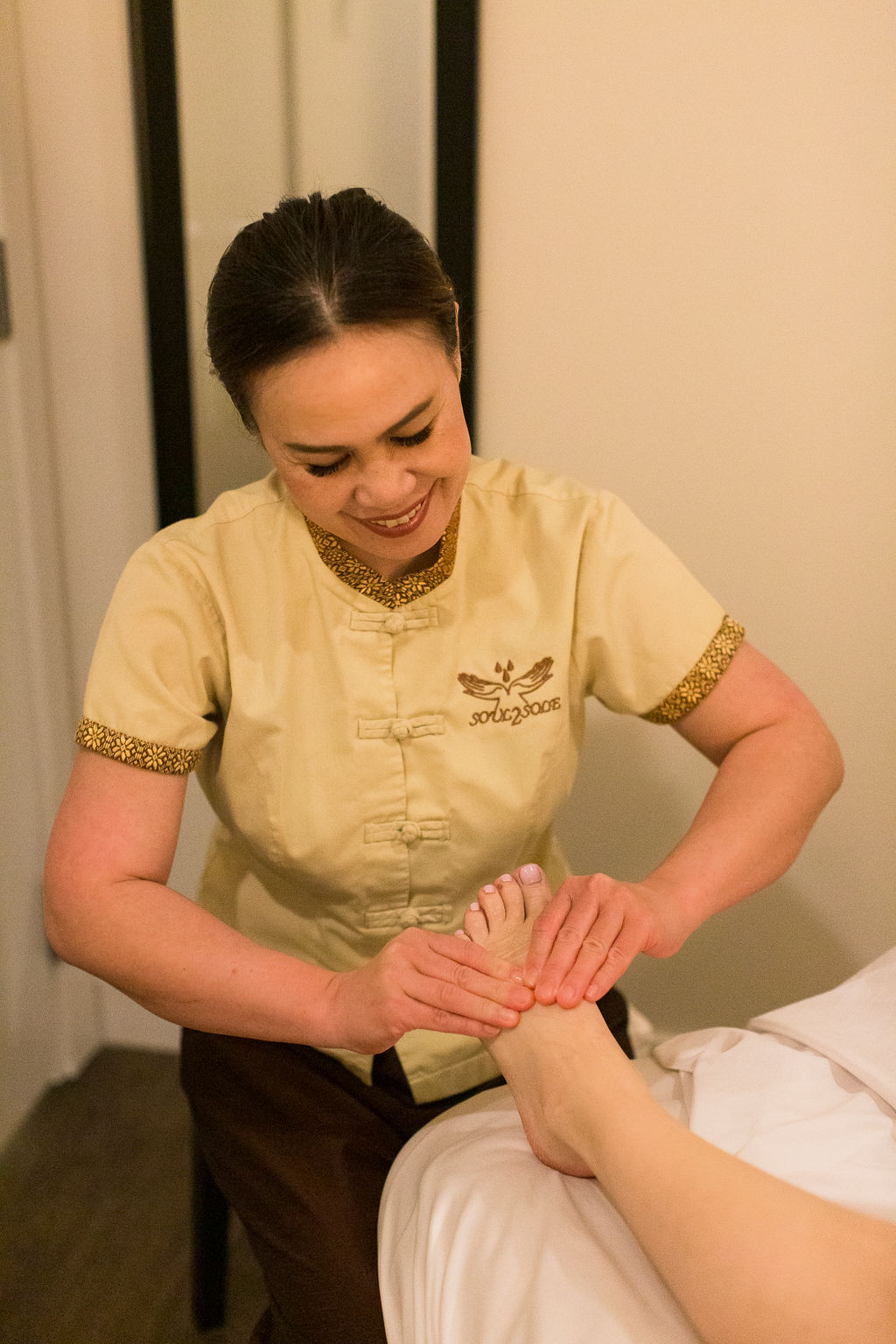 Watch for two additional features in the coming weeks with my friends at Soul2Sole on ways to incorporate traditional Thai healing at home. If you live anywhere near, I highly recommend popping in to see the therapists at Soul2Sole Massage and Wellness Studio. They have two locations in Edmonton. Check them out here. I promise you will love it! Let me know how it goes.
Don't forget to Pin this to your Self Care and Wellness boards. You can follow me on Pinterest here!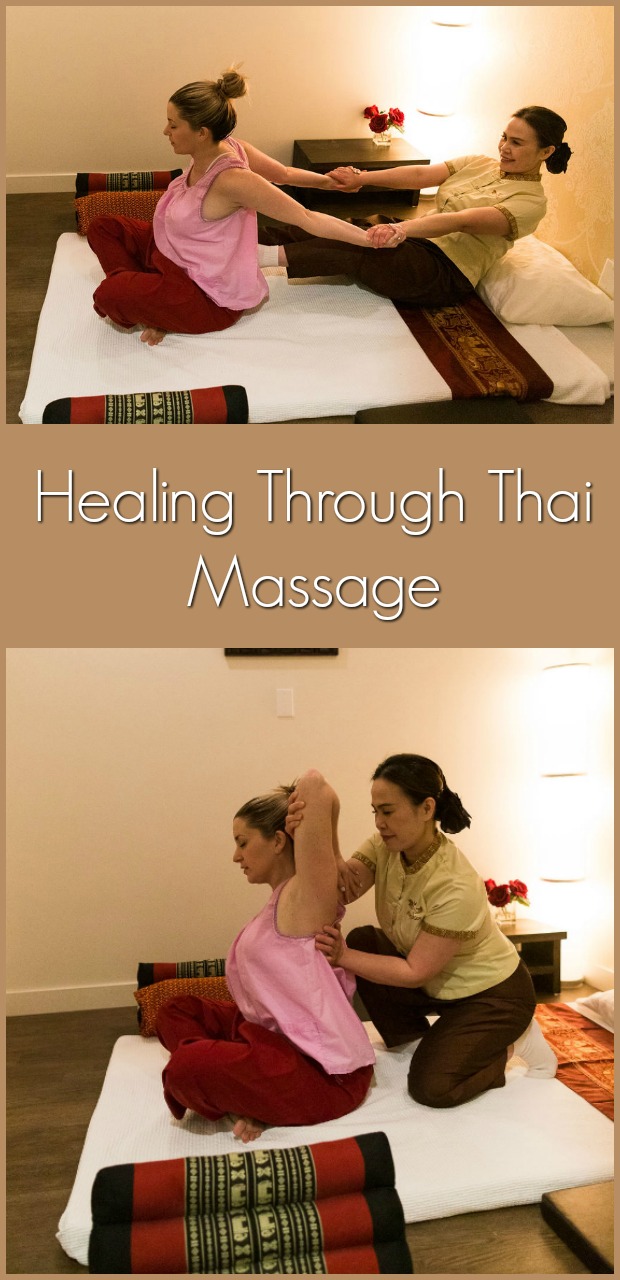 This post was sponsored by Soul2Sole Massage Therapy and Wellness Studio. As always, thoughts and opinions are mine. 
Other Posts You'll Like:
Why You Should Spend More Time With Your Dog
How To Use Your Period As A Productivity Tool
How To Become A Resilient Parent 
xx