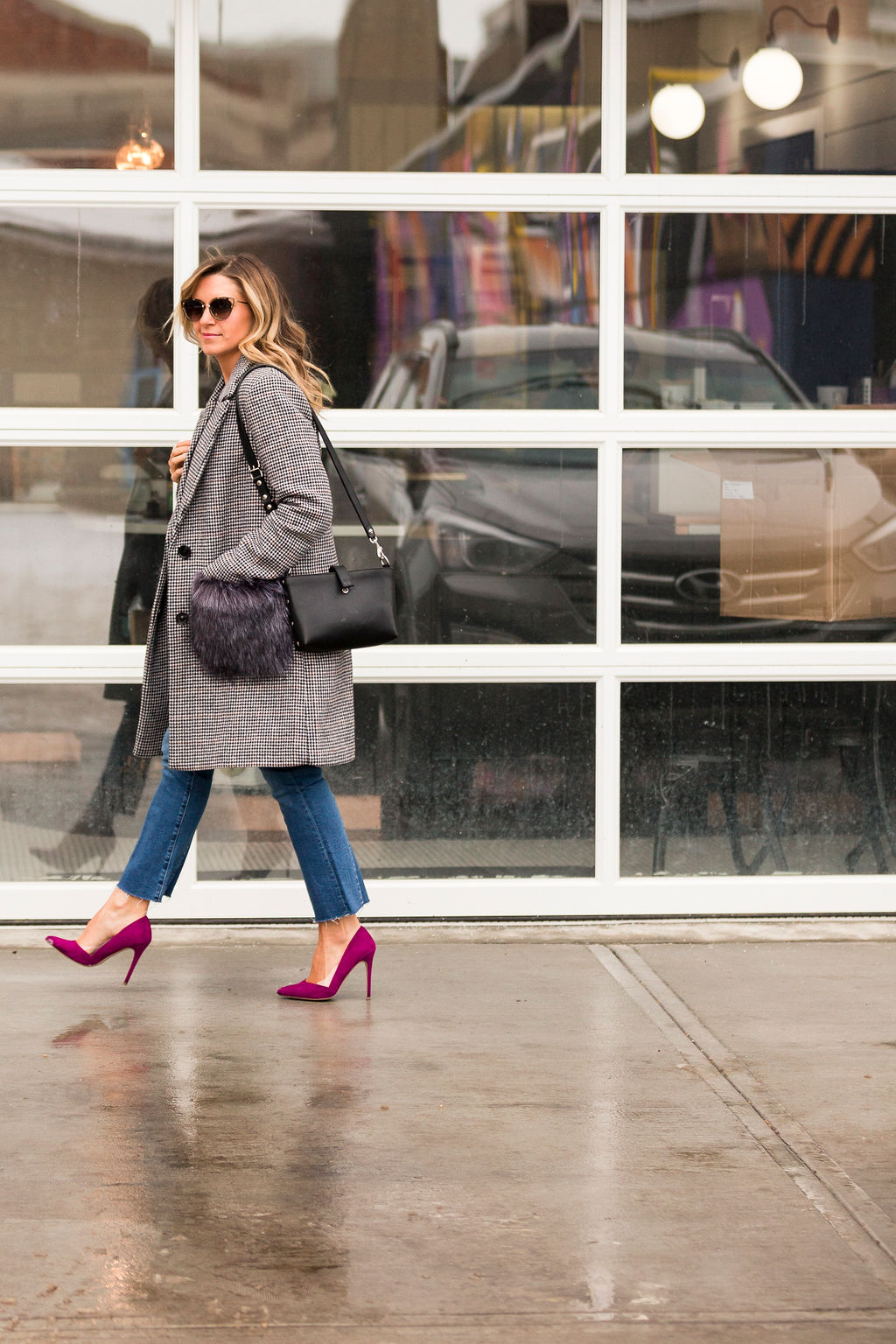 I don't watch Keeping up With the Kardashians. Mostly because I'm afraid I'd get addicted. Buuuuuut, when it comes to the clothing line created by sisters Kendall and Kylie Jenner, I have to admit – I'm a fan. I have many grown-ass female friends who LOVE their stuff, but tend to whisper when they're singing its praises. I'm over it! 🙂  I'm okay being loud and proud about my love for this line created by two fashion moguls who are ten (ok, fifteen) years younger than me.
Houndstooth Coat
Kendall and Kylie pieces definitely qualify as an investment, including this houndstooth coat with statement faux fur pockets. As you know, I like a mix of save and splurge, and working a great coat into your budget can be a smart move, if you're certain you'll wear it a lot. This stunner is pretty much sold out everywhere, except one place…and I have a discount code for you to pick it up!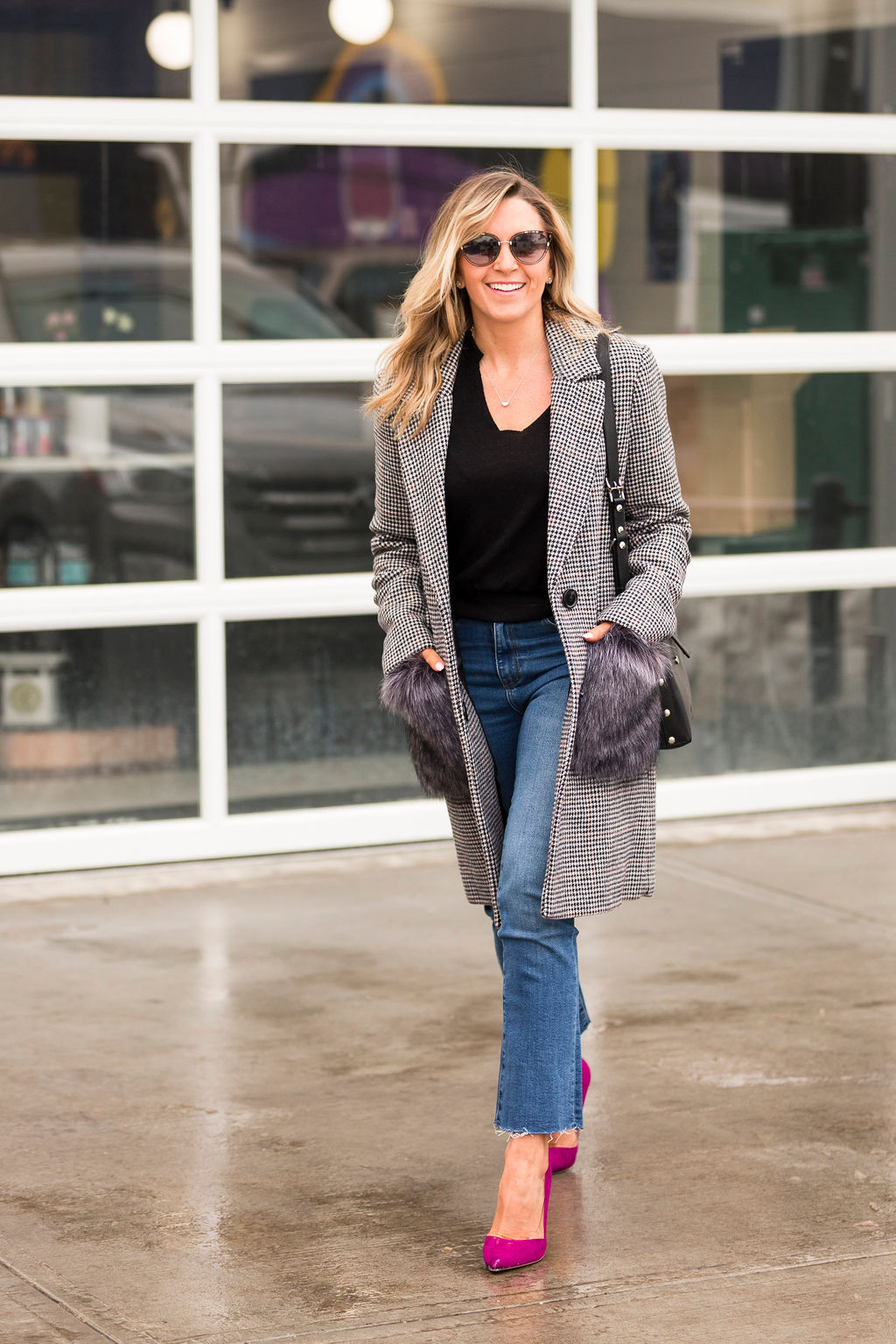 You'll find this amazing coat online at BambooBallroom.ca (you can always shop them in-person in Edmonton and Calgary). Use my discount code Kari20 for 20% off your entire order at Bamboo Ballroom and their kid's shop Lil' Rascalz. Shipping is free on all orders over $250.
Besides the killer first impression you'll make when you walk in wearing this coat, it's versatile from season to season. Definitely appropriate for fall, winter, and the early days of spring.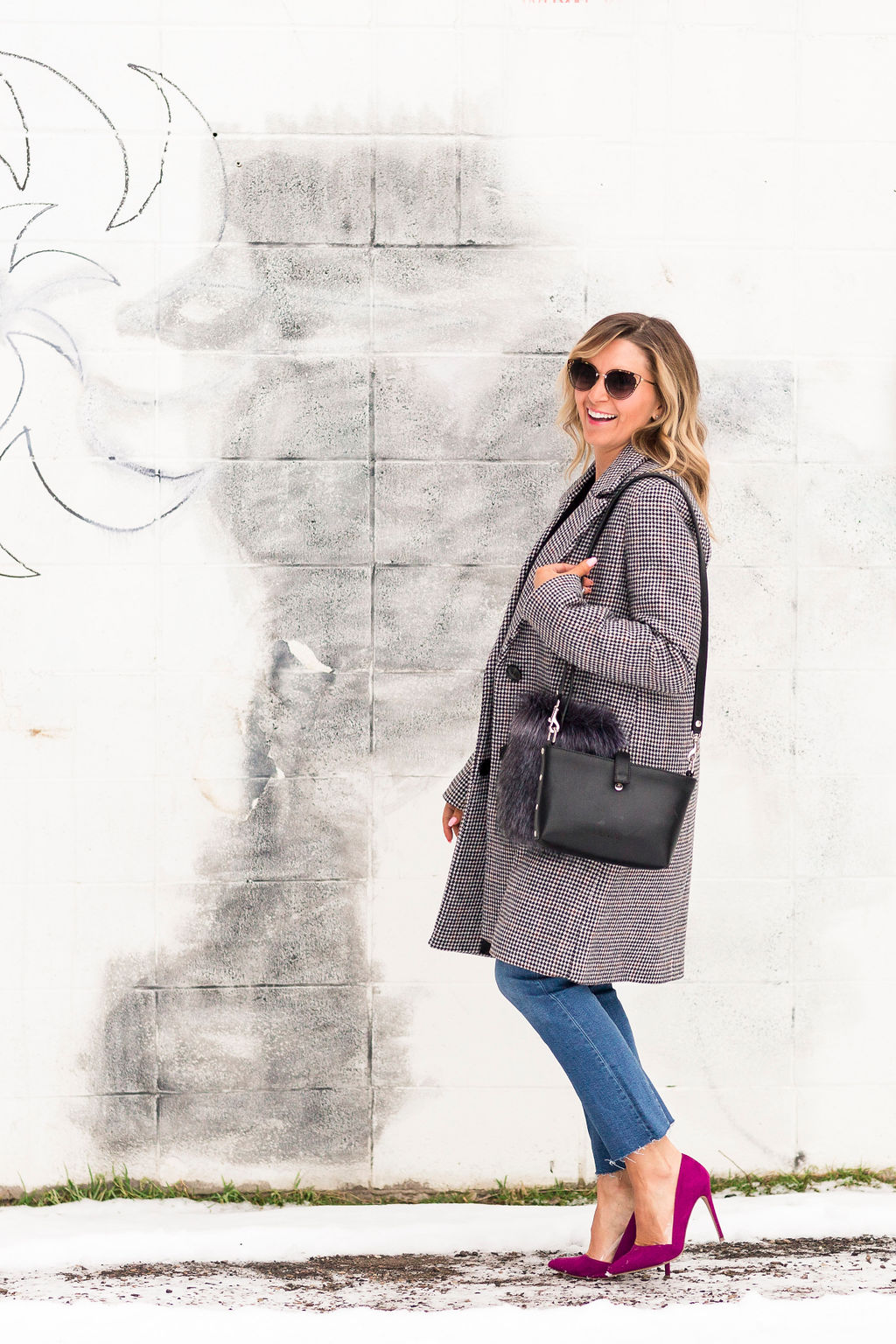 Coat | Shoes (similar) | Jeans | Bag 
Don't forget to Pin this to your Style and Outfit Inspiration boards and follow me on Pinterest here!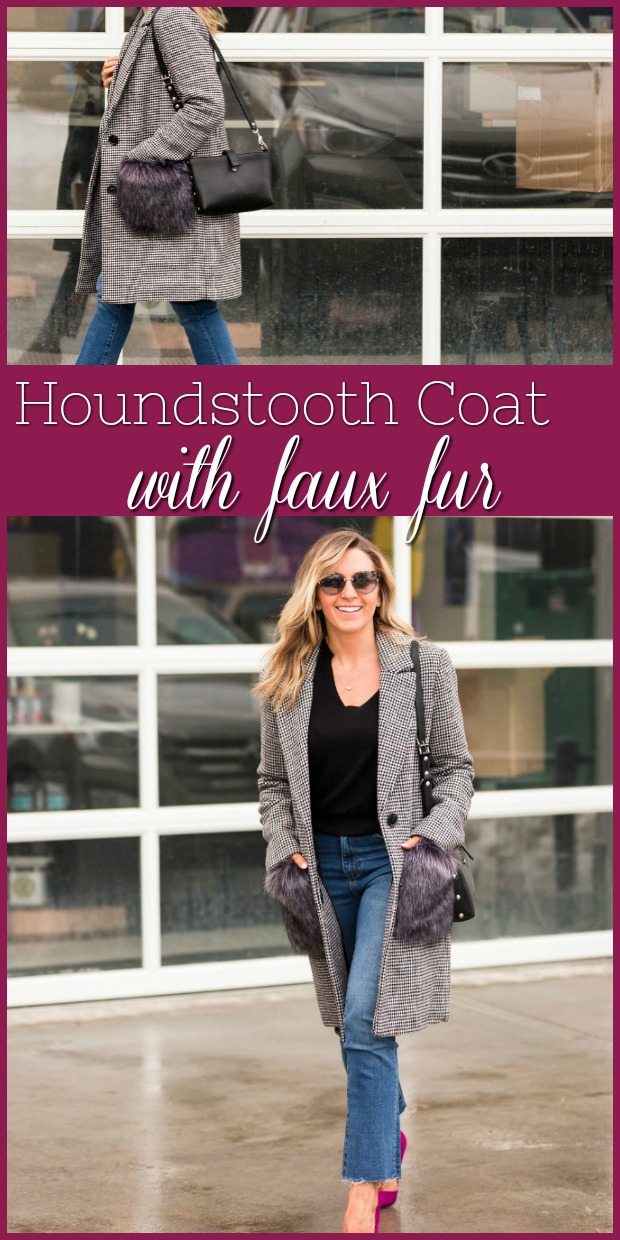 Other Posts You'll Like:
Leopard Print Coat + Rose Gold Luggage
xx