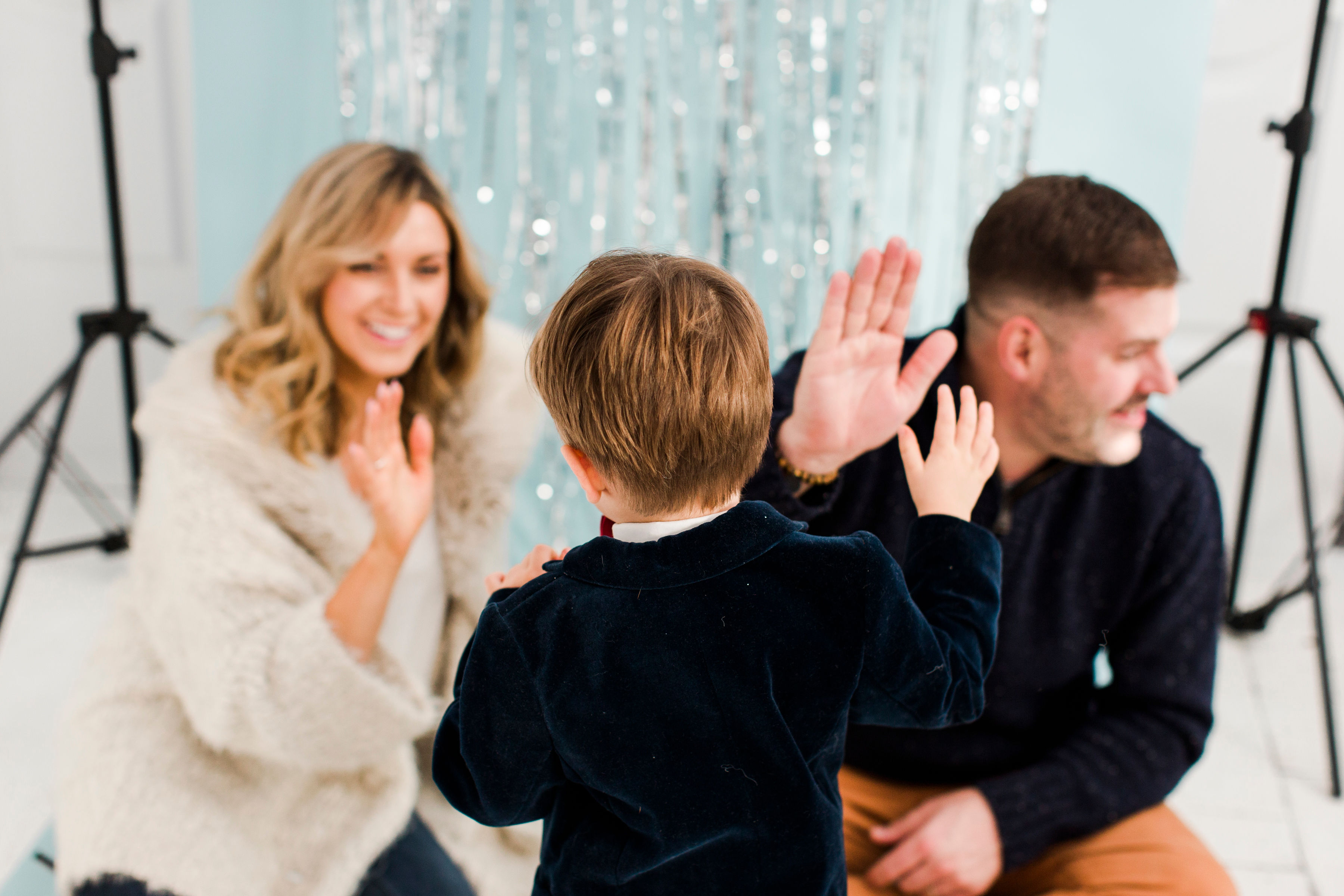 Put on your game face: it's family photo shoot time! We sit in front of photographers relatively often, so you might think we'd be old pros. Truth is, we're not. You never know what can go sideways with a three-year-old and a dog in the mix!
Just recently, we teamed up with the lovely and amazing Dallas Curow of Dallas Curow Photography for our family Christmas card photo shoot, as part of her Winter Mini Portraits sessions.  We loved the experience! After, I asked Dallas to pass along her best tips to make your family photo not only survivable, but fun! Check out her tips – for both before, during, and after the shoot – below.
First, meet Dallas!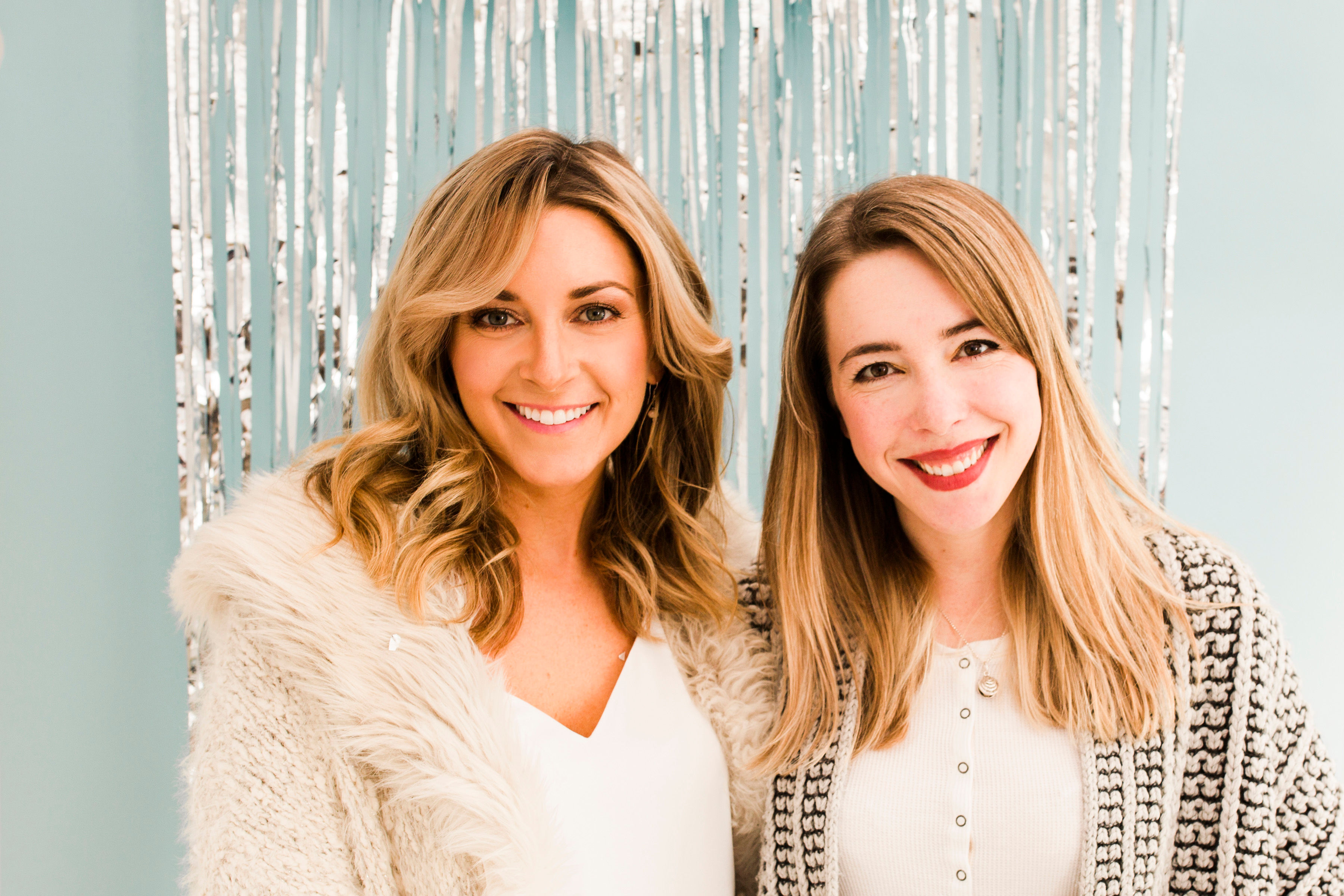 Dallas Curow: Photographer, Mom, Makeup Artist
I've been taking portraits my entire life, receiving my first camera as a toddler from my photographer mother and learning at her feet. I photographed my toys, friends, classmates – anyone who would agree to step in front of my camera! My first professional gig was as photo editor for Western University's daily student newspaper, The Gazette. From there, I continued taking portraits on the side while pursuing my master's degree and working in marketing in Montreal. Nearly six years ago, I got the courage to make photography my full-time gig, and now I can't imagine doing anything else!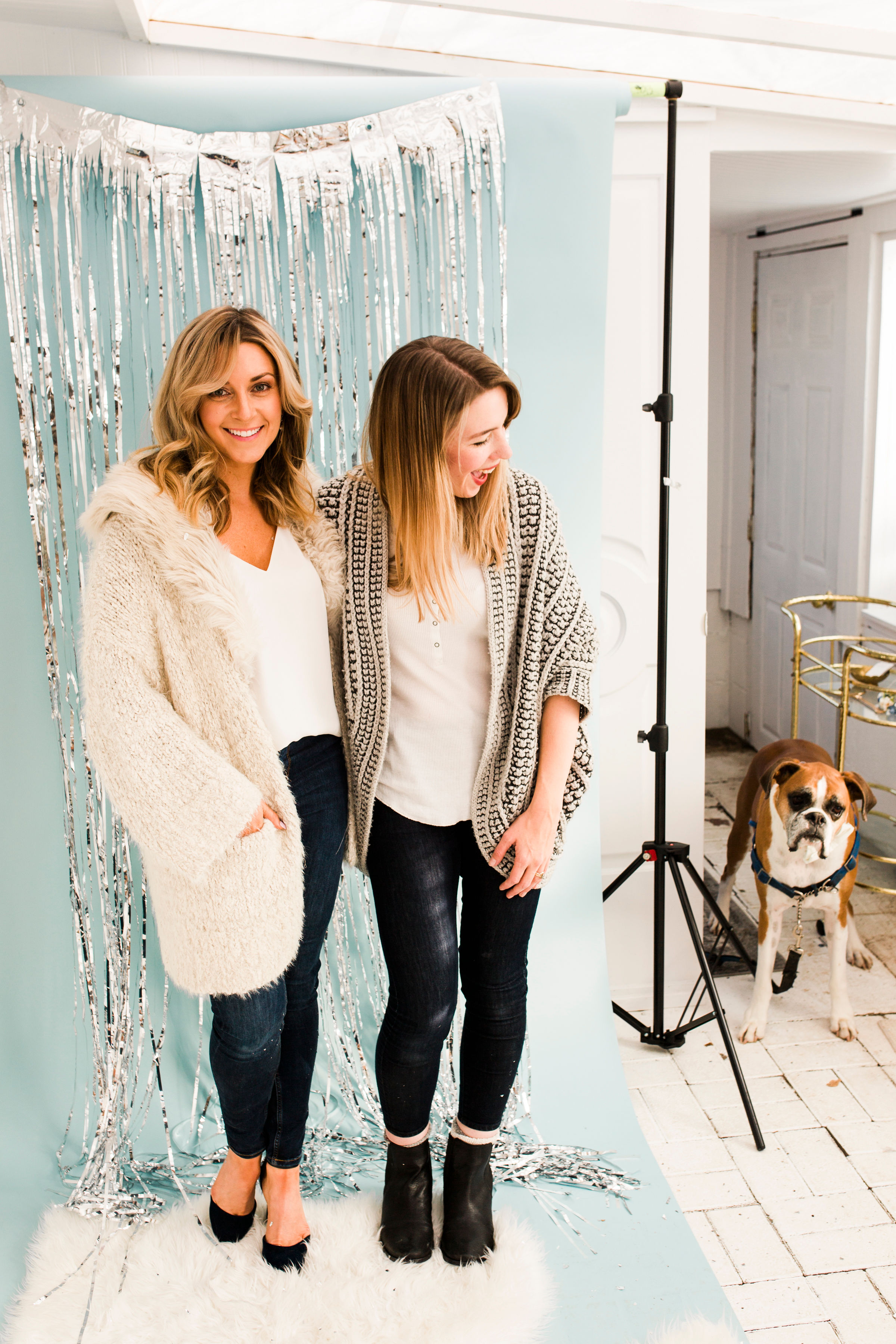 I know that when most people think about being photographed, especially as a family, "bliss" is far from the first word that comes to mind! Meltdowns, tantrums, awkward moments, and stress are much more common scenarios when parents envision dragging their kids to be photographed. I've photographed countless families, and have picked up some great tricks along the way. Today, I'd like to share my Top Ten Tips to help you not only survive, but actually enjoy your family portrait session.
When people ask me what I photograph, I say, "Anything with people!" For me, taking pictures has always been about connecting with others. I delight in helping bring confidence and joy to people by showing them with my camera how beautiful they are, both inside and out. It's important to me that the experience of being photographed is joyful, easy, and empowering. Then, that the resulting images preserve the memory of that blissful feeling.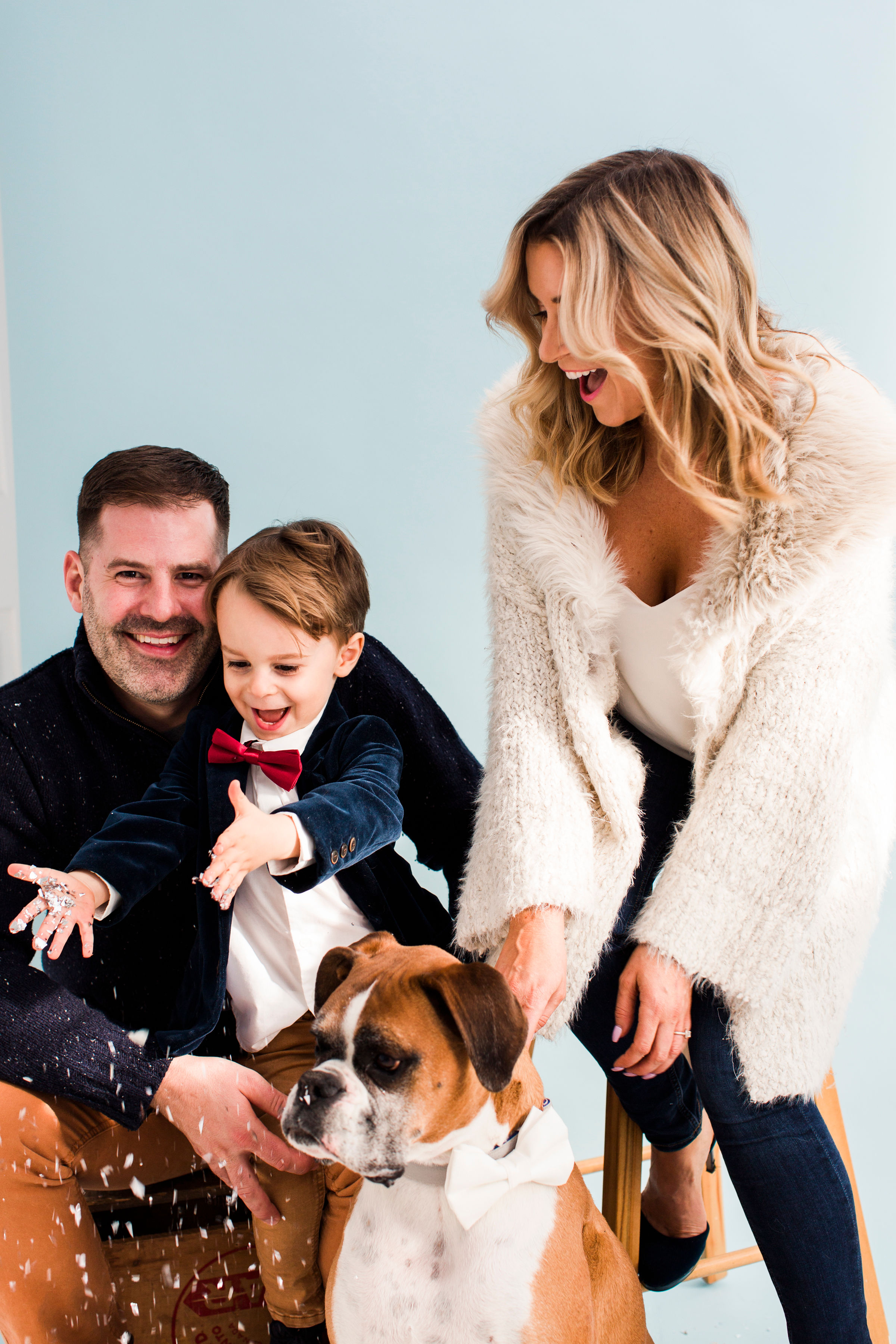 How To Survive a Family Photo Shoot:
#1: Arrive on Time
This one is self-explanatory, but very important. Leave the house earlier than you think you need to, and allow buffer time for unexpected twists (like last-minute bathroom emergencies or retrieving a child's favourite toy forgotten at home). Arriving on time ensures your photographer can stay on schedule so nothing feels rushed for you.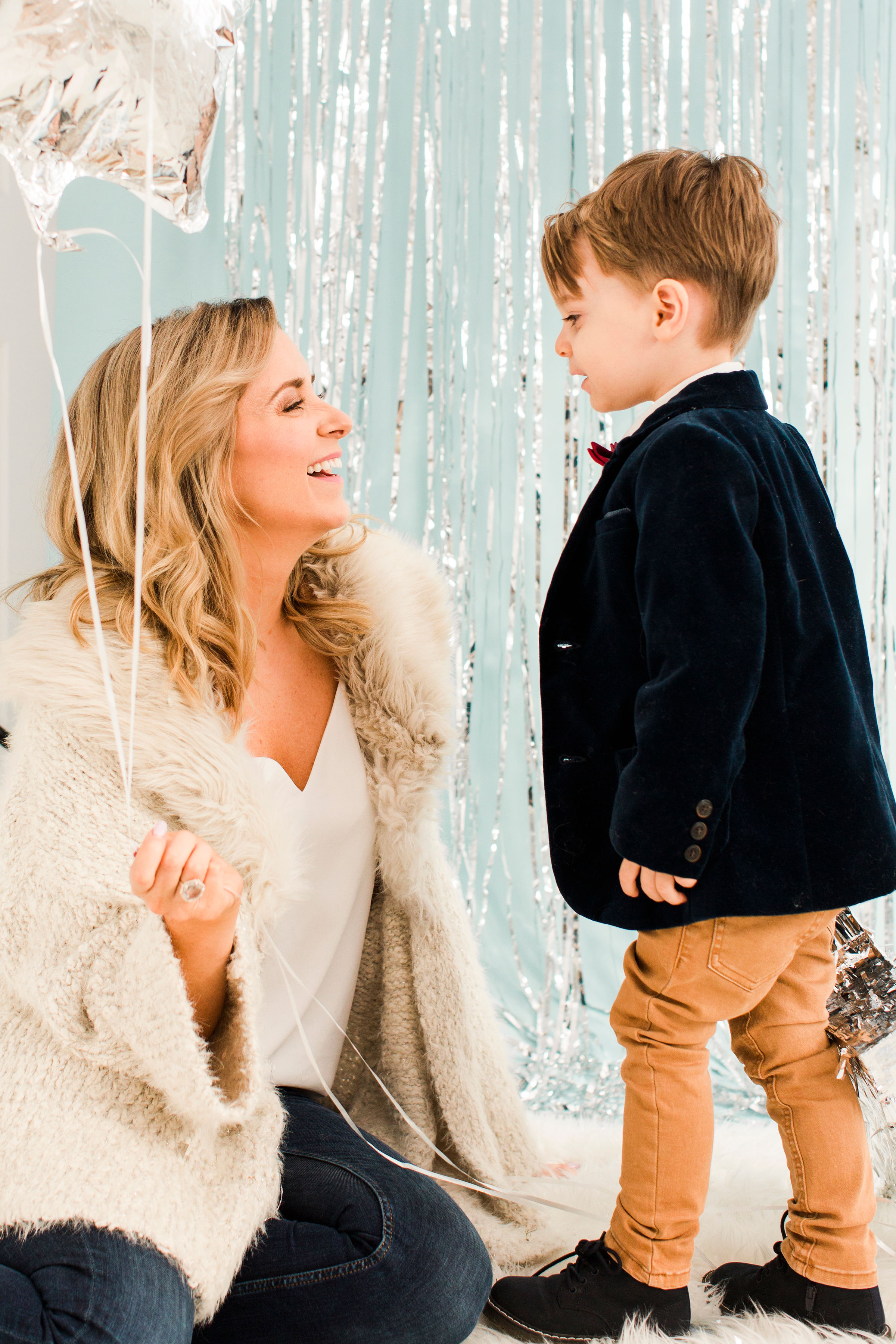 #2: Eat Beforehand + Bring Snacks
Make sure you arrive at your shoot fed and hydrated, but also pack water and small, easy snacks for your kids. Nothing kills the vibe like someone getting hangry!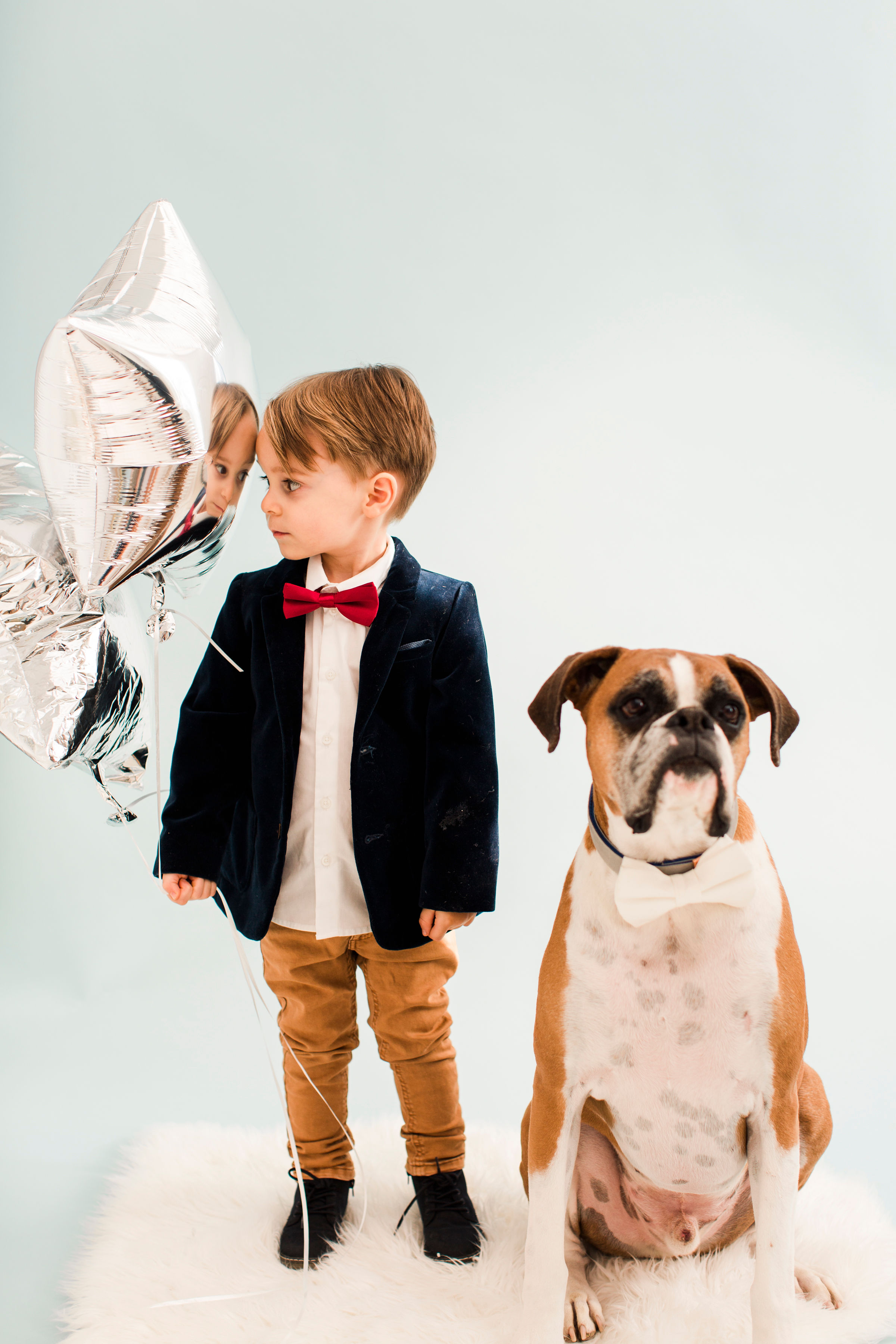 #3: Choose Outfits That Make You Feel Amazing
Don't try to squeeze anyone into ill-fitting jeans! Wear things that make you feel confident and comfortable the second you put them on. Don't wear something you don't love. Don't wear a tank top if you know you're self-conscious about your arms.  Let your kids wear their favourite outfits!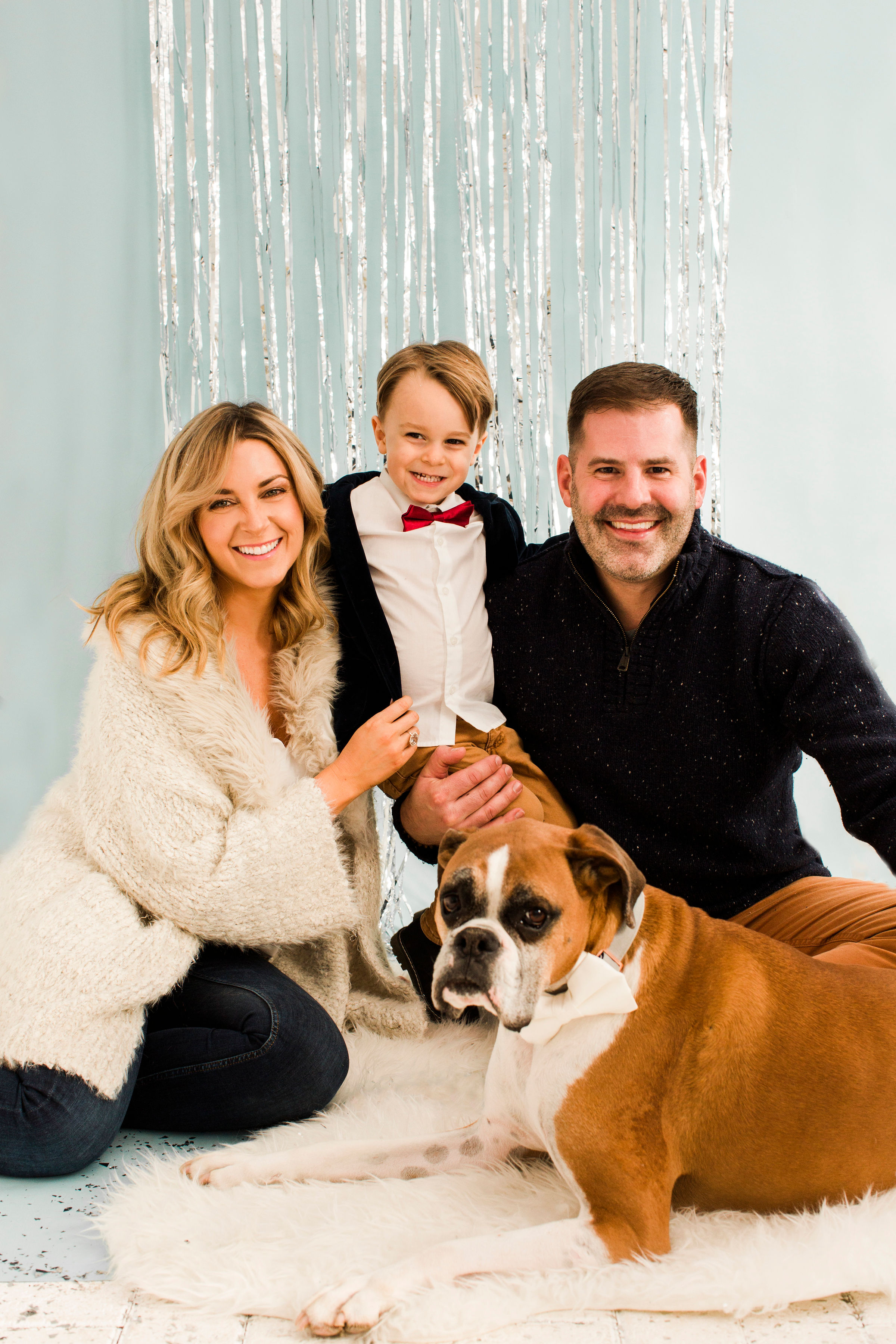 #4: Prep Like it's a Special Occasion
Because, being photographed with your loved ones IS special! If it's a remote possibility given your childcare options, consider having your makeup and/or hair professionally done. Many artists offer mobile services and will come to your home. If this isn't possible, do your best to allow yourself a little extra time to get ready (same goes for your partner), so you can look and feel your best. Plus, give your kids a little extra TLC (e.g. special braids, hair gel), so they feel excited about getting ready too.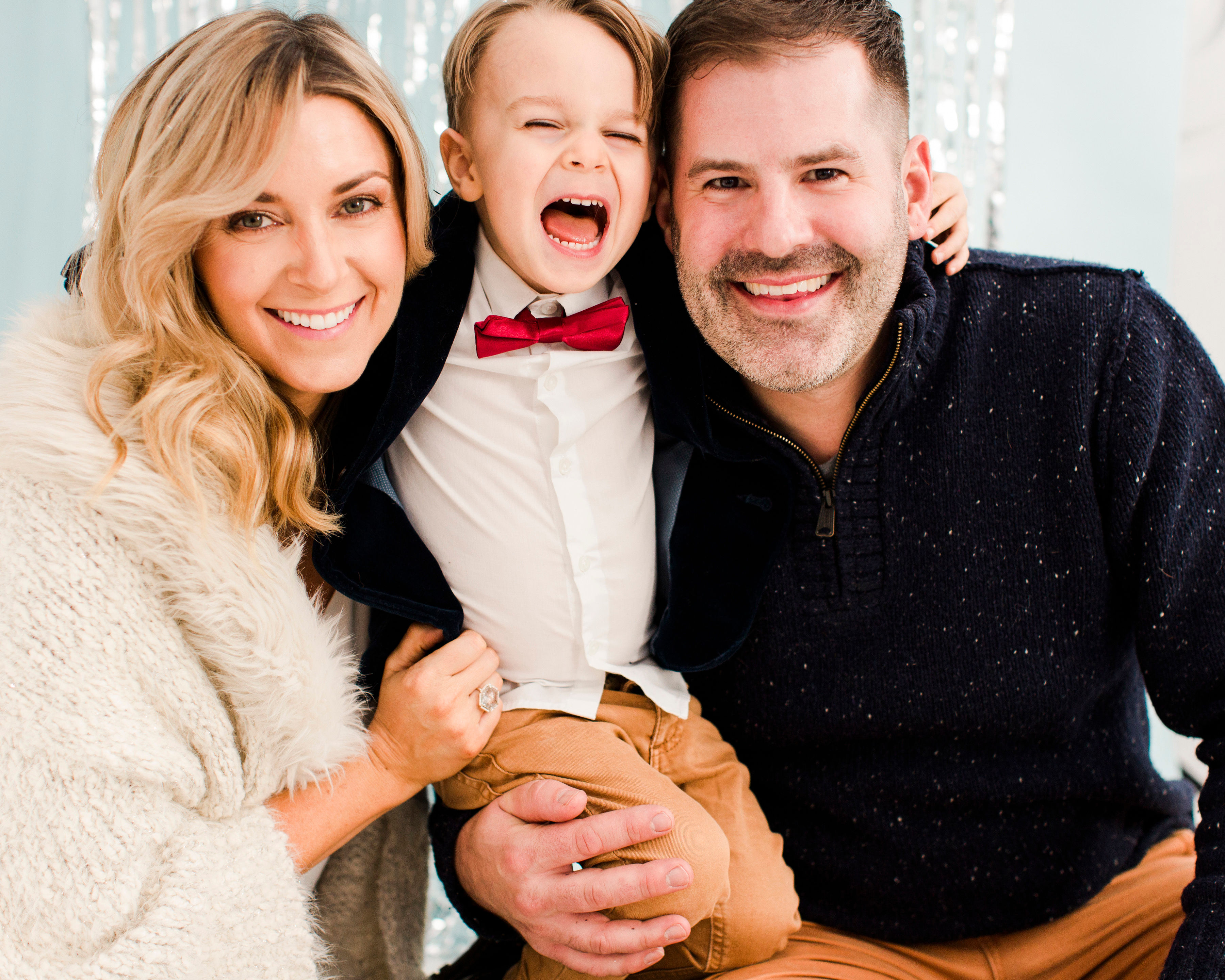 #5: Make It a Game To Practice at Home
Beforehand, tell your kids that they're going to go to a fun place to get their pictures taken. You can practice taking pictures at home, or let them have fun looking in the mirror, practicing their smiles.
#6: Set the Tone
Most photographers will have music playing in their studio space, but just in case they don't, I recommend loading a playlist of your family's favourite music on your phone. This way, you can take in the tunes together while having fun being photographed!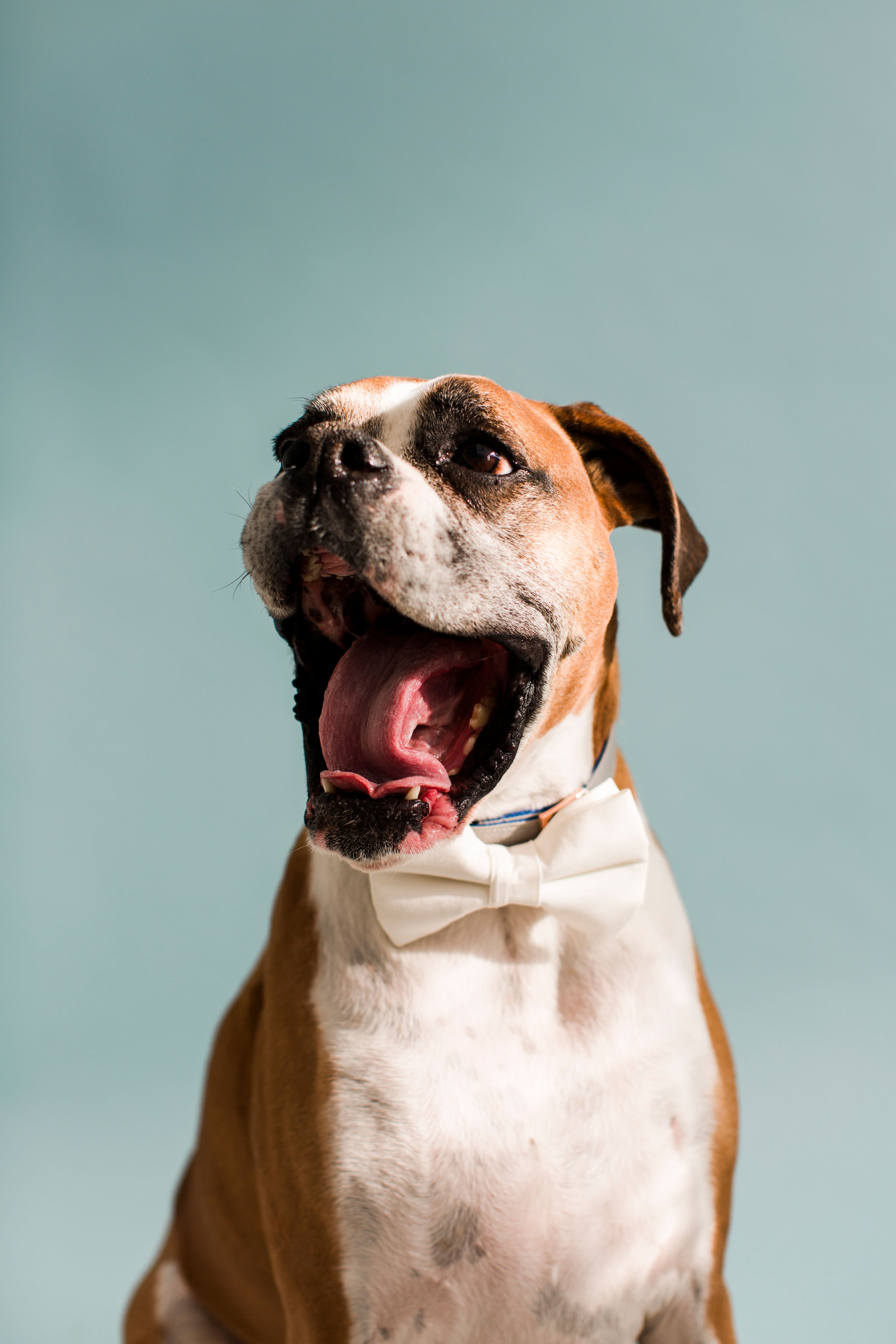 #7: Trust Your Photographer
Do your research, ask friends for recommendations, and choose your photographer carefully. If you find someone you're comfortable with, it makes everything so much more fun. During your shoot, you can have faith that s/he has your back, will make you feel at ease, and will ensure you look your best.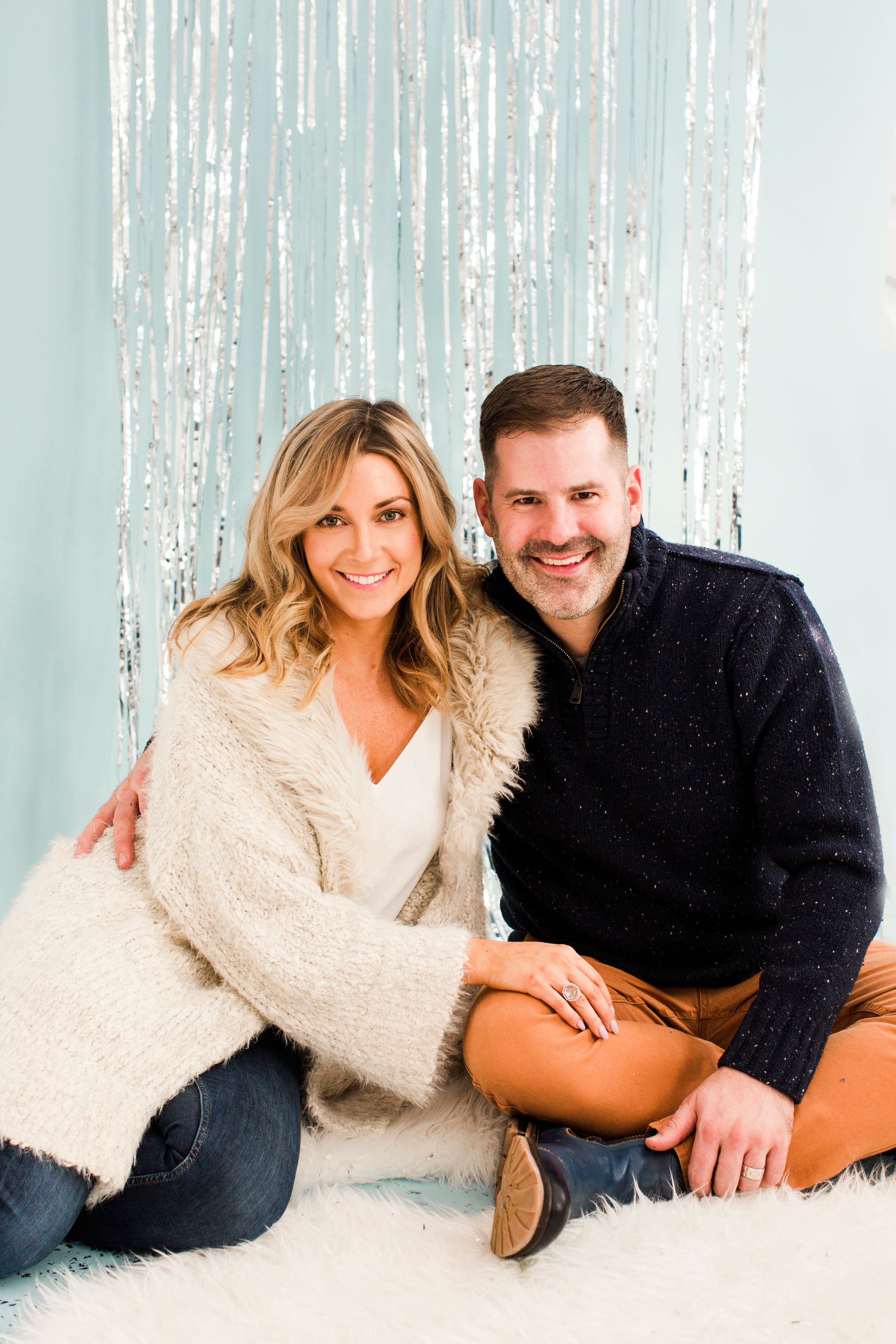 #8: Live in the Moment
Give yourself permission to feel beautiful, to let go of your inhibitions, and truly soak up this special time with your family.
#9: Don't be Afraid to Reward Yourselves For Surviving
It never hurts for kids to know if they rally for their portraits, there may be a reward waiting for them at the end. Same goes for you, Mom and Dad! A family visit to an ice cream shop, perhaps?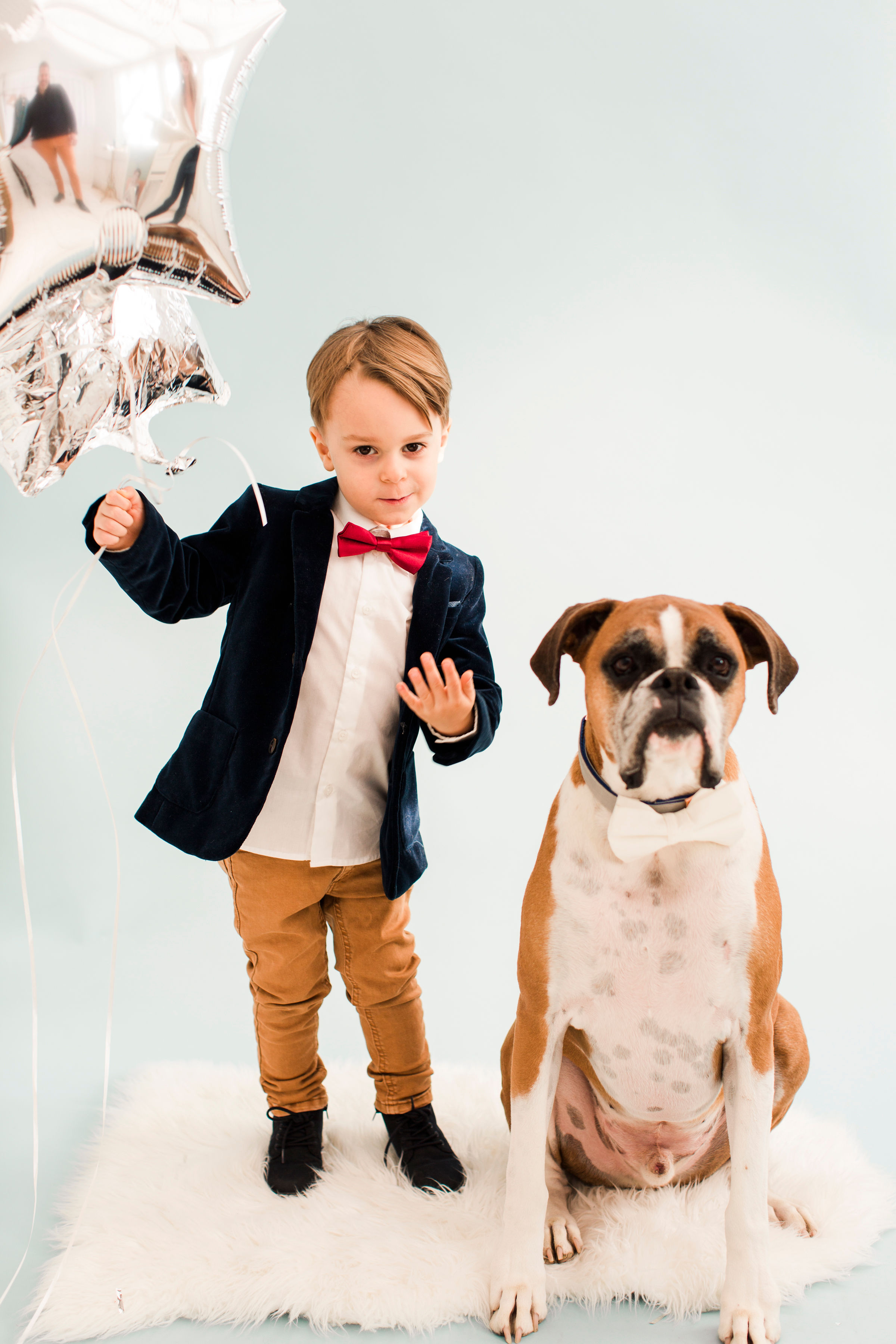 #10: Print Your Photos
Finally, don't let your images exist only in digital form! Order prints from your photographer, print them at a professional level print shop, or best of all, have them made into holiday cards that you can send out to family and friends!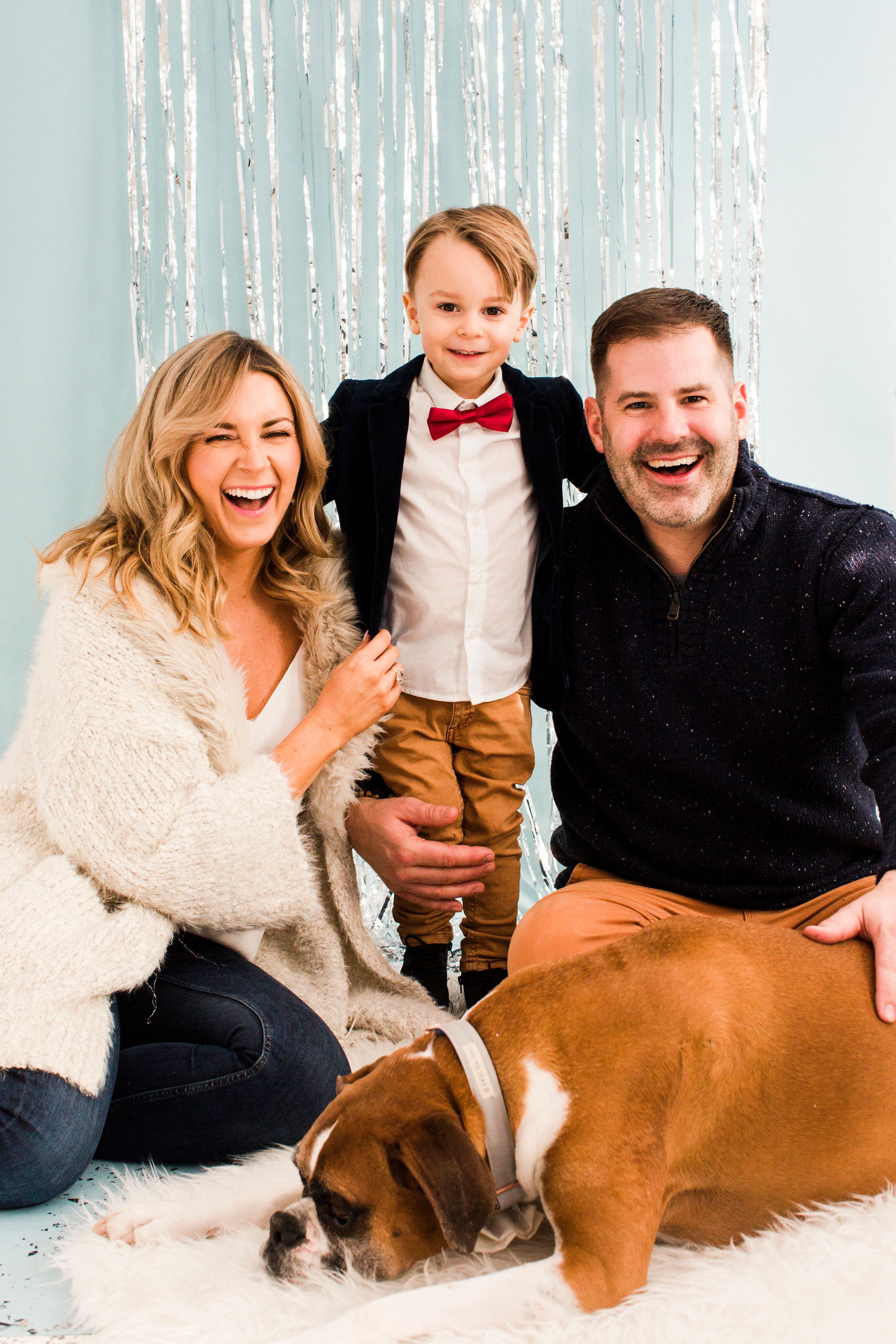 Photos: Dallas Curow Photography
If you live in the Edmonton area, Dallas has added another Winter Mini Portraits session on Saturday, November 17th. Contact her here to book your session.
Pin this to your Family Christmas Photos and Photography boards, and don't forget to follow me on Pinterest!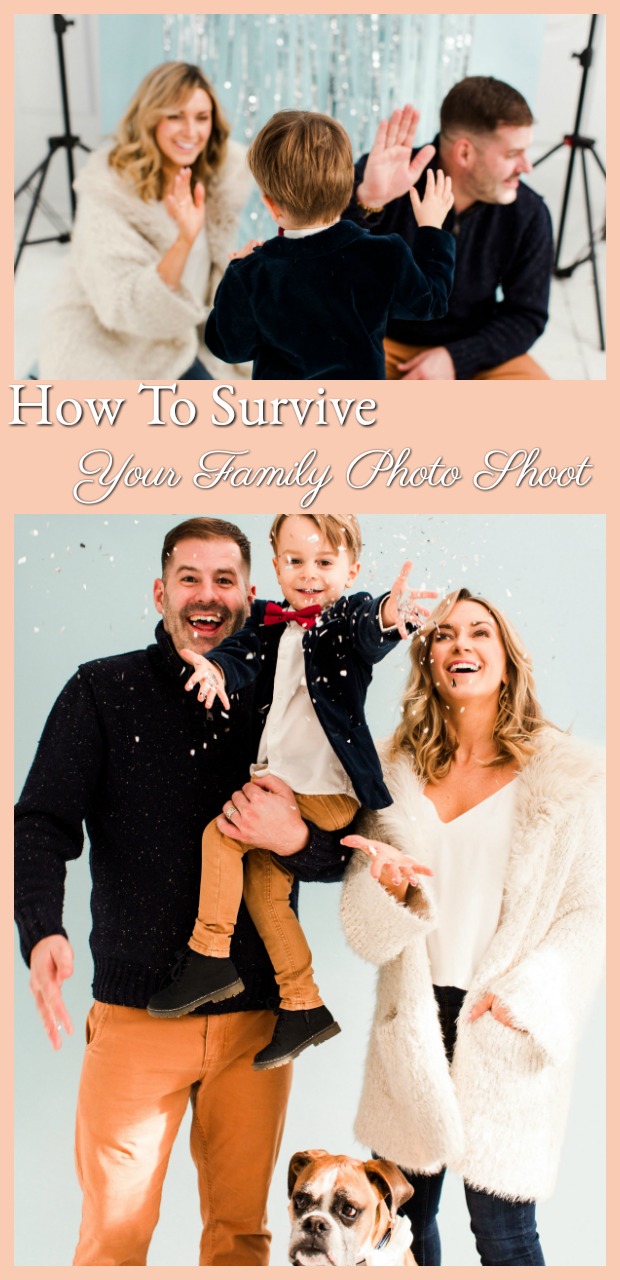 Other Posts You'll Like:
Five Simple Ways to Create a Joyful Home 
Pretty Polka Dot Floral Wrap DIY
xx