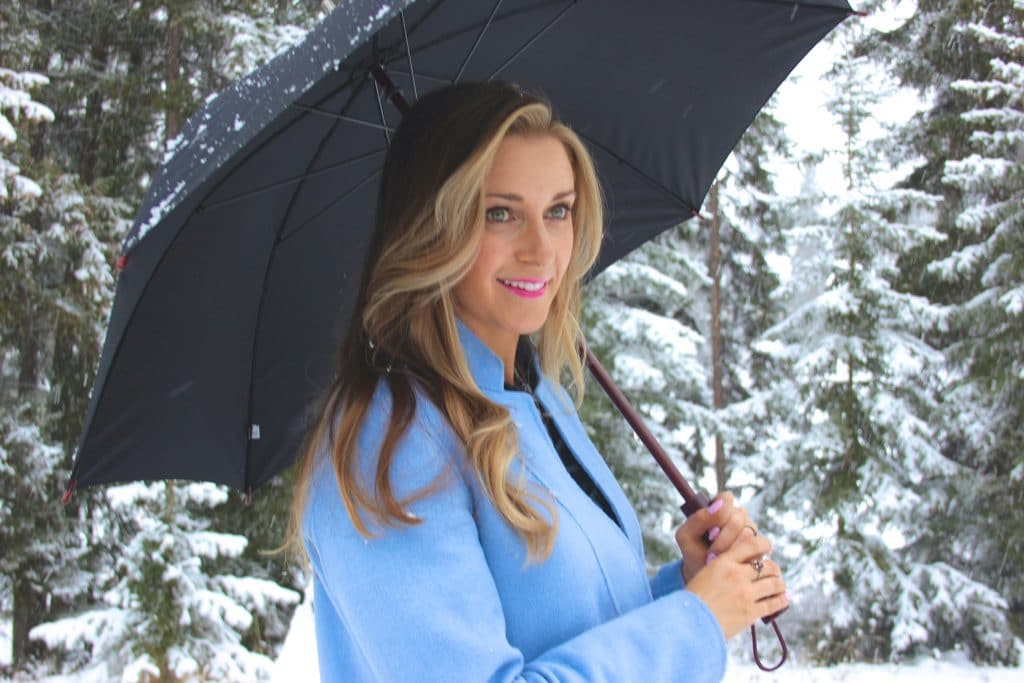 Planning outfits for a girls' getaway to stunningly beautiful Jasper, Alberta, where over 400 women gather for an annual PJ Party weekend, is no fun at all. 😉 As host of this year's party (featuring special guest Jillian Harris), I wanted to have a lot of fun with what I wore.
Outfit #1 – Arrivals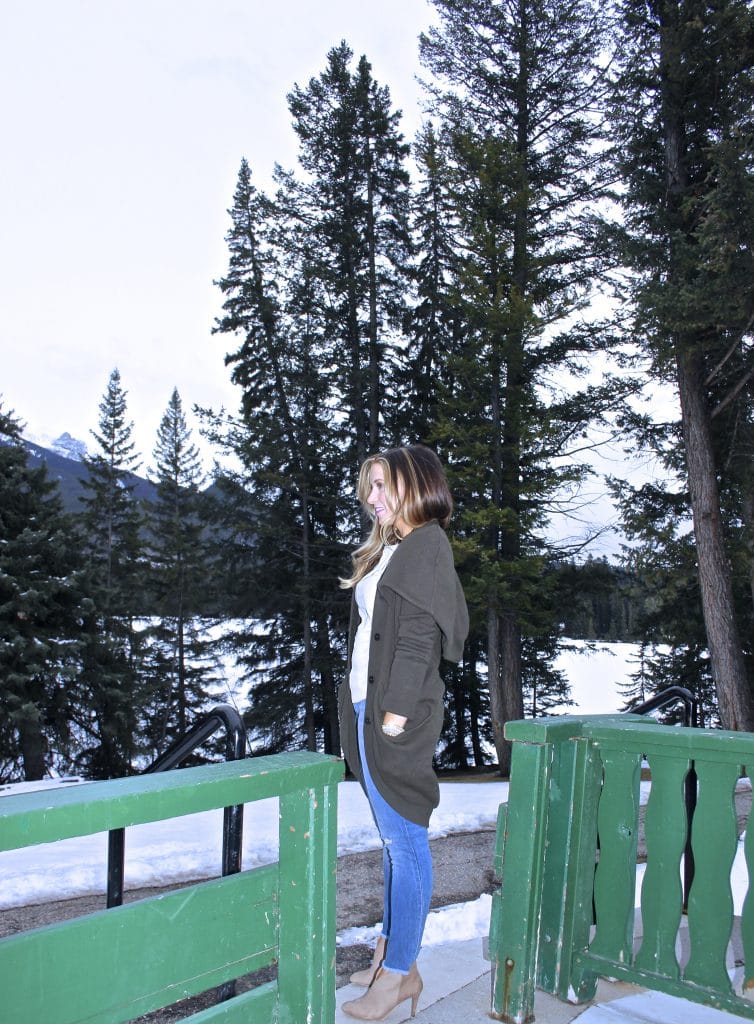 Arriving for night one, I wanted to be stylish and comfortable with a touch of mountain cozy, but not too casual. I decided to go with the Rebecca King Three Way Sweater. I love that it's fitted, which adds a hint of sexy. This sweater seems to hug you in all the right places.
I paired the sweater with DL 1961 frayed jeans (which have so much stretch…yay!) and a Gentle Fawn suede tank (I'm loving everything suede right now). To keep the outfit from being too casual, I punched up the jewelry by opting for this Olive + Piper Camil Beaded Bracelet. The sweater, jeans, tank, and bracelet are from Miss Boss, one of my favourite boutique shops along Edmonton's 124th Street.
My boots are last season's Lucky Brand. I picked them up for $17 at Nordstorm Rack on a trip to Phoenix last year! You could also rock these with this outfit.
Outfit #2 – PJ Party!
Night one, everyone parties in PJs. It's amazing! I'm convinced this is the way we should always party. At home, I typically like to wear my husband's t-shirts to bed. At the Fairmont Jasper Park Lodge, I thought I'd better step up my PJ game. So, I went to the experts at Cloud Nine Pajamas.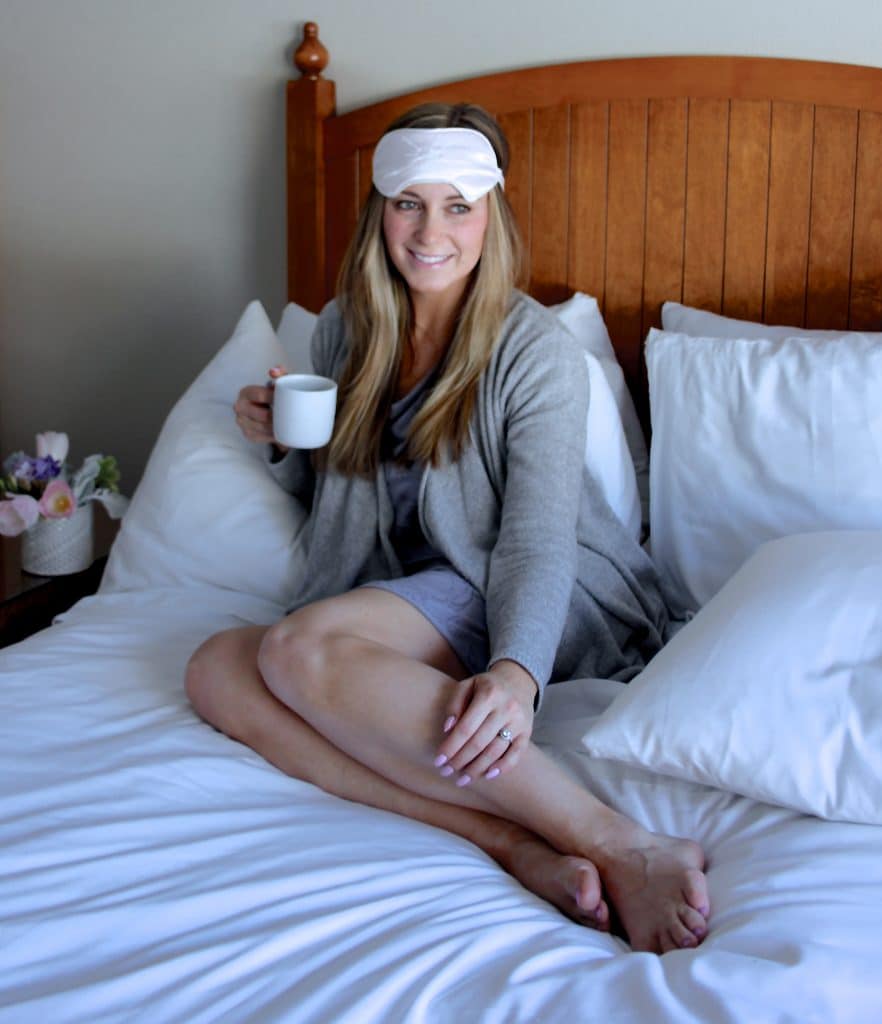 I wanted to look cute and pulled together while I was hosting the PJ Party, so I went with a Paper Label nightgown, a super soft Barefoot Dreams bamboo cardigan wrap, and silk eye pillow from Cloud Nine. I really want to get these slippers for next year's party!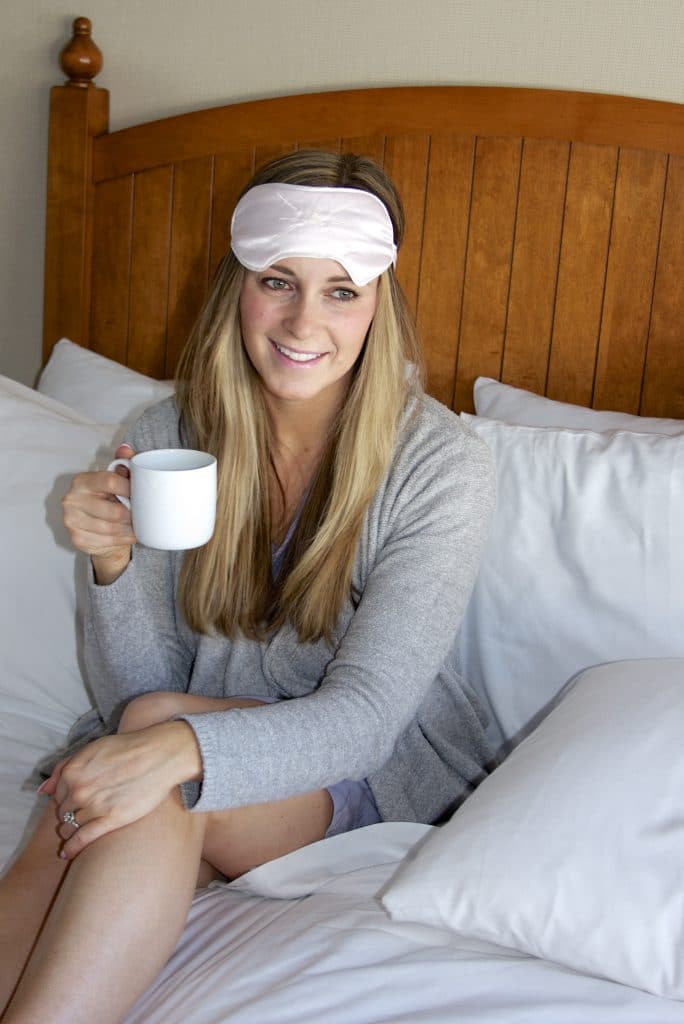 Outfit #3 – #OOTD for Saturday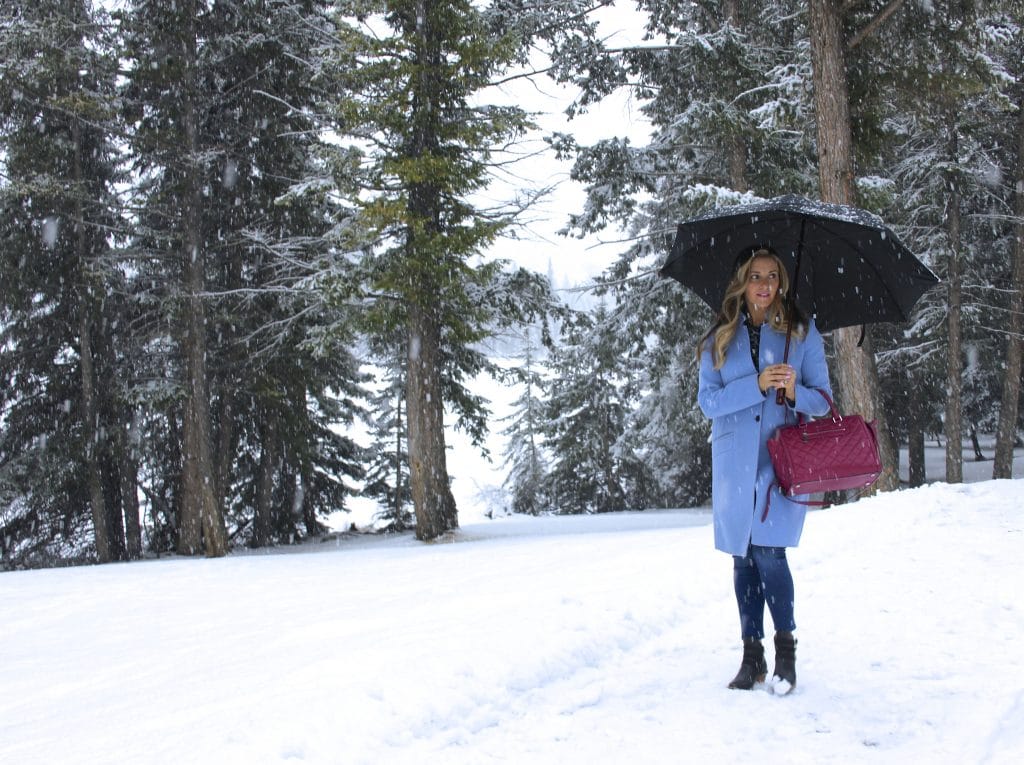 Saturday, I walked around the grounds, took in some sessions, and met with Jillian about that evening's gala. For the day's activities, I wanted to be both comfy and stylish. We were lucky enough to get big fat snowflakes on the Saturday, so I was happy I'd packed my purple coat from Zara (sold out, but check out this one  and this one).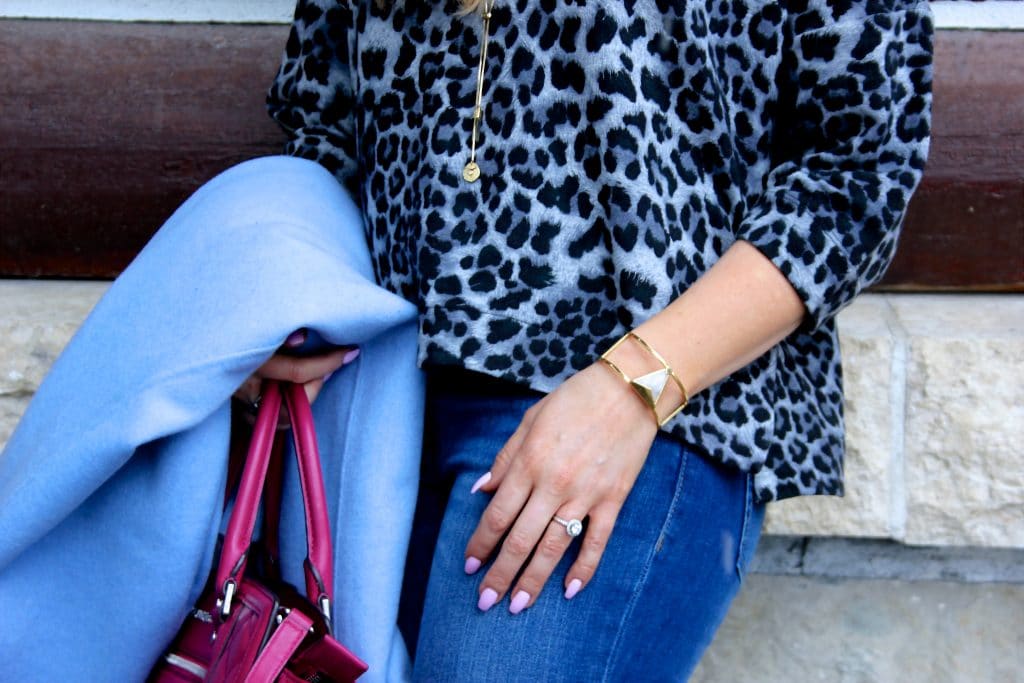 I LOVE animal print and this Heather sweater from Shades of Grey Boutique is such a great fit. I paired it with cropped DL 1961 jeans from Miss Boss, Three Buckle Ankle Boots from Poppy Barley (which I featured in this recent post. I can't help it…I love these boots!).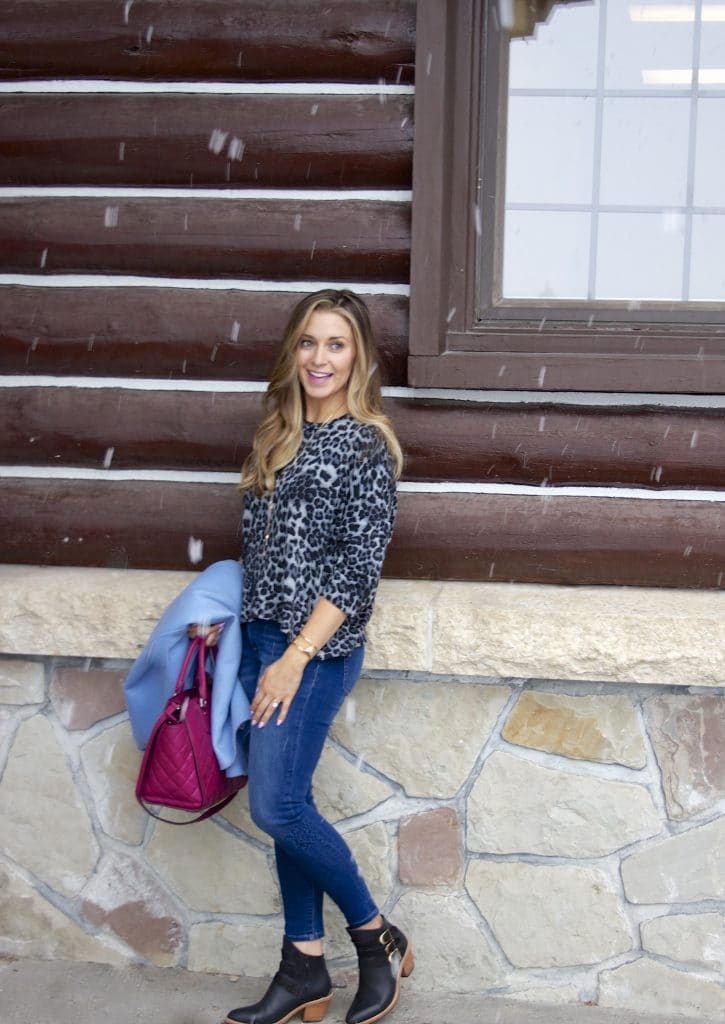 My fuchsia Michael Kors purse was a Christmas gift from my husband Ryan a couple years ago. (Try this one in blush – the "it" colour for spring – and it's on sale!) I find the key is to go with a bag that adds a pop of colour to an otherwise-neutral outfit.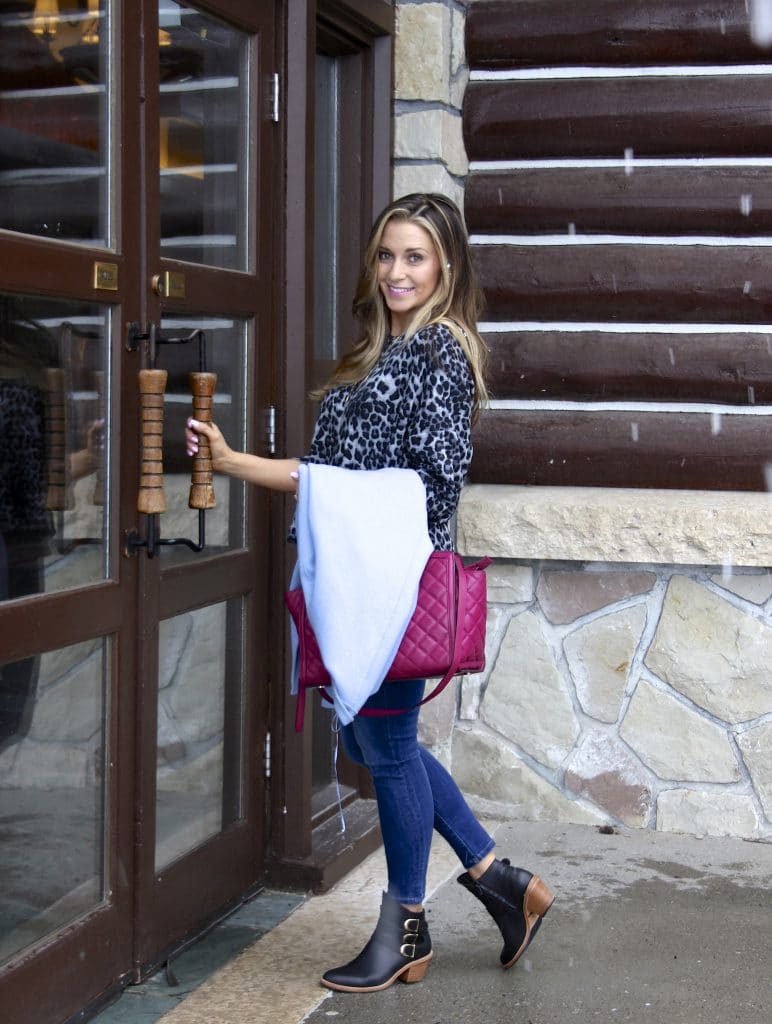 Outfit #4 – Gala
When I see "Gala" on an invitation under dress code – I go for it. I don't worry about whether or not an outfit is too dressy. I'd rather be overdressed than underdressed any day.
I went with a blush-coloured Black Halo dress from Shades of Grey Boutique. It's extremely comfortable, and I love the detailed straps in the front. It's stand-out without being over the top.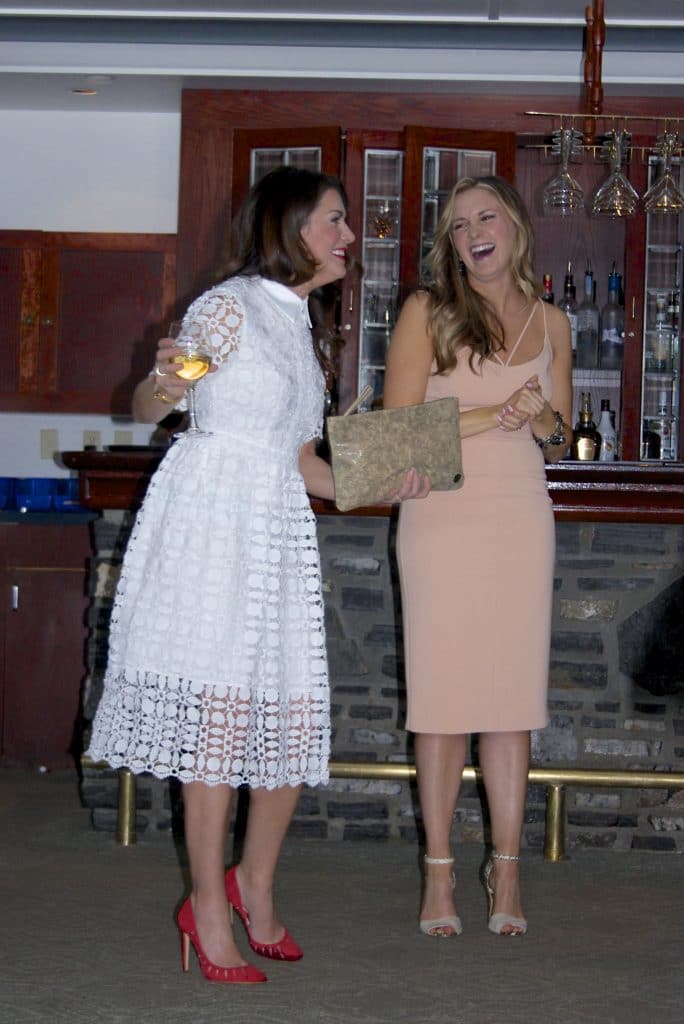 This portion of my post is brought to you by Spanx (not really but I love them). I recently slid into a pair for the first time and my life has been forever changed since. After having a baby, there's a little more going on around my mind-section. Spanx are a total dream!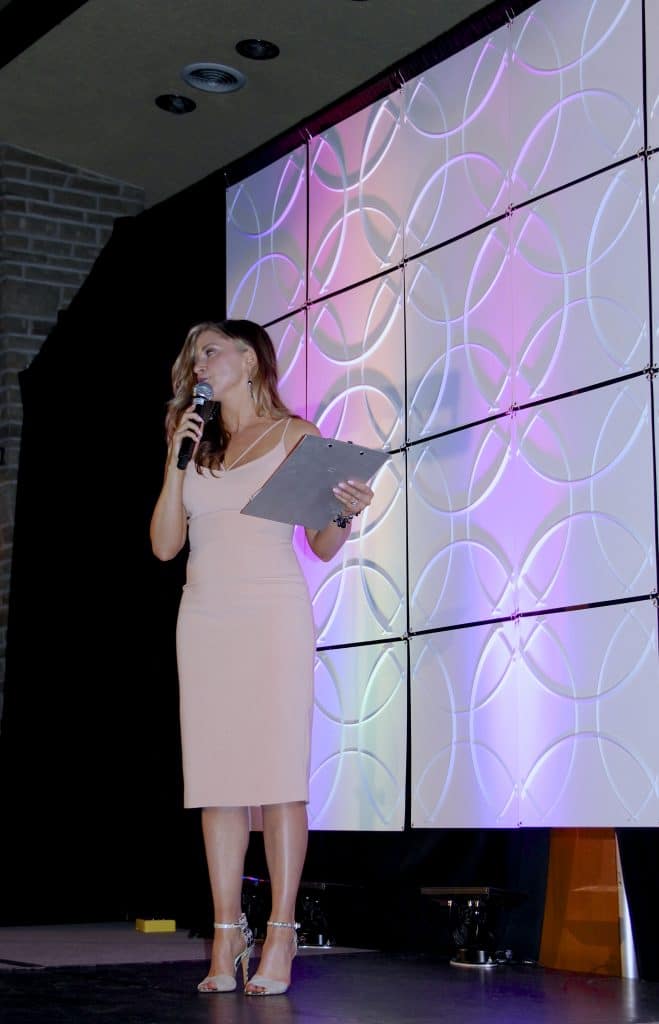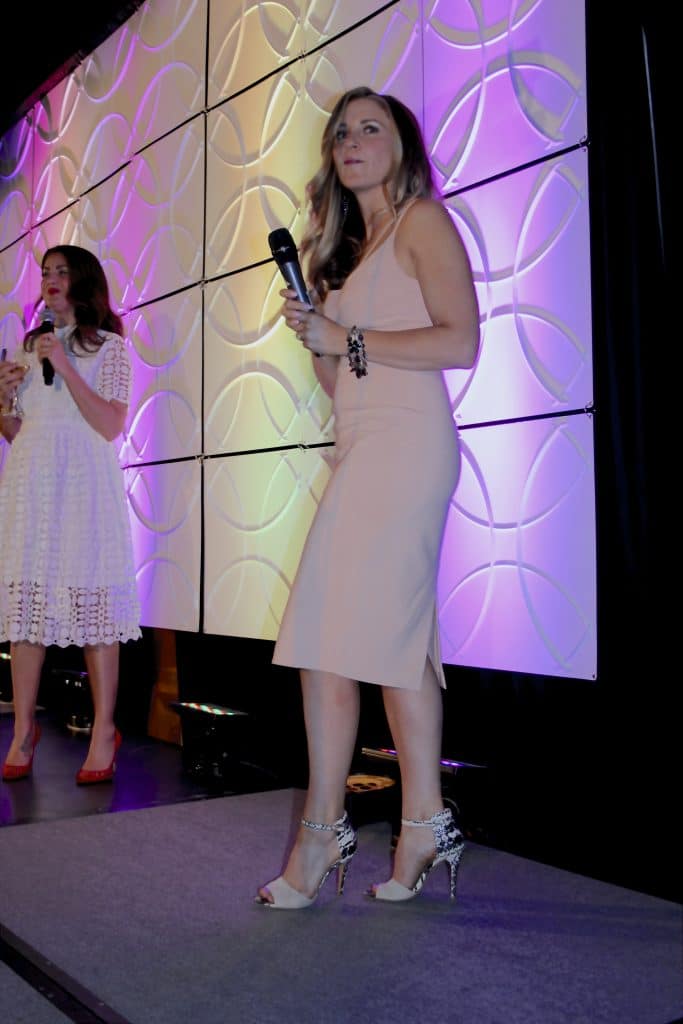 My high-back peep toe shoes are from Aldo, from several seasons ago. You could go many different ways in pairing shoes with this dress. I wanted a hint of black but mostly neutral. You could also go with this floral pair from Nine West which I absolutely adore (and they're on sale)!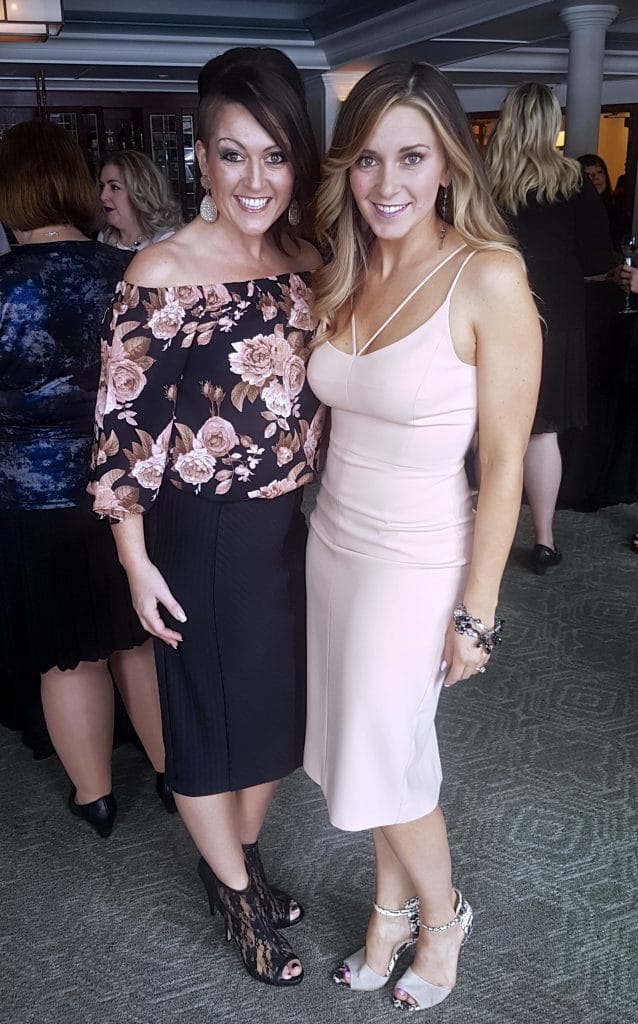 Outfit #5 – Sunday Brunch 
At this point in the weekend, I was ready to be back in my outfit from night one (PJs). However, there's always something about a Sunday brunch that makes a girl want to class it up a bit.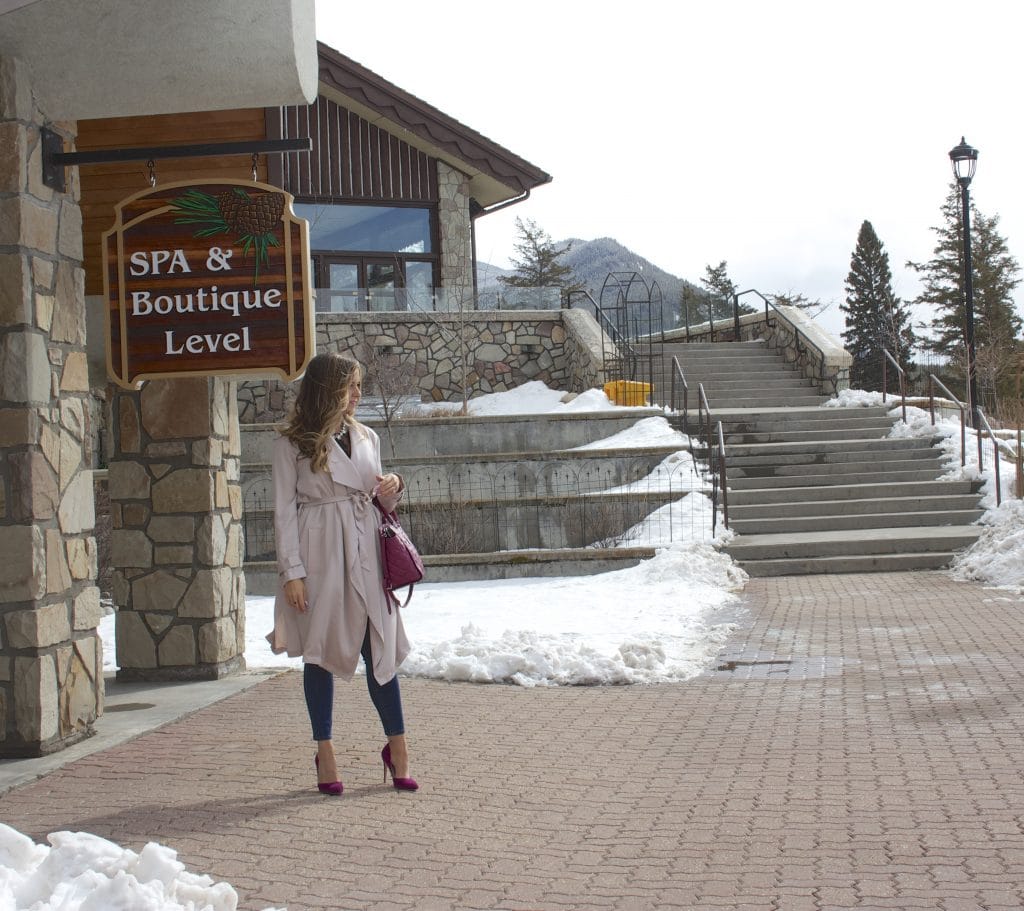 Here we go again with the blush colour, but  I'm telling you – this is the colour for spring. The BB Dakota robe coat is silky smooth, and completes many an outfit. I paired a black lace tank with those DL 1961 jeans and my Michael Kors bag. My shoes are from Spring. These are pretty much the same.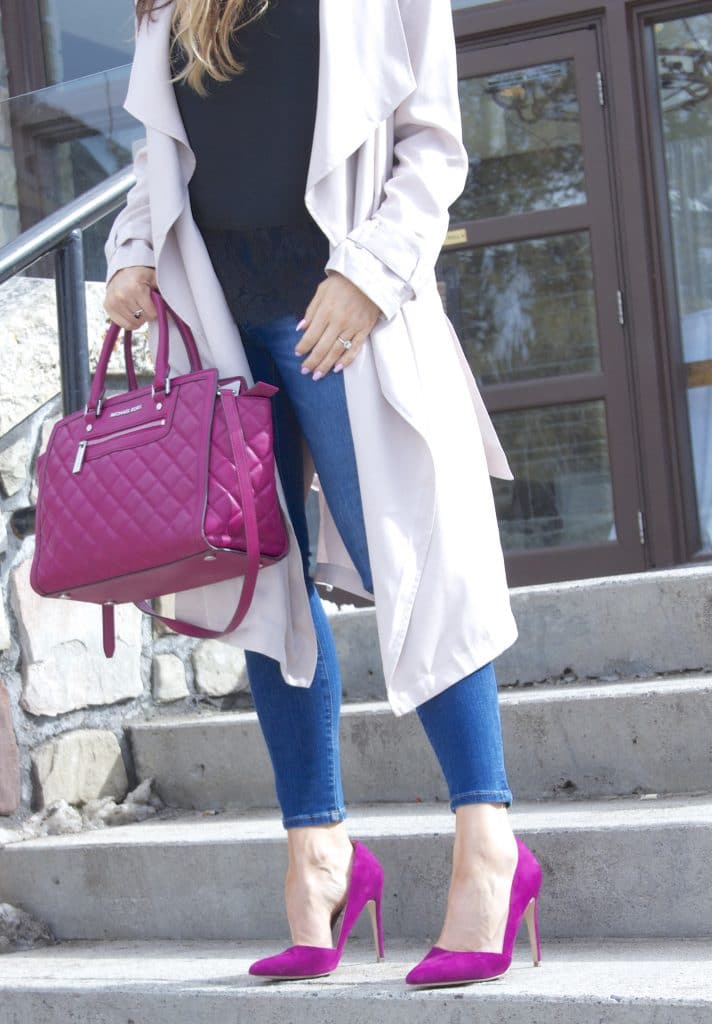 Keeping with the classy theme, I wanted to go all out on my necklace, which is by Olive + Piper. My jeans, tank, coat, and necklace are all from Miss Boss.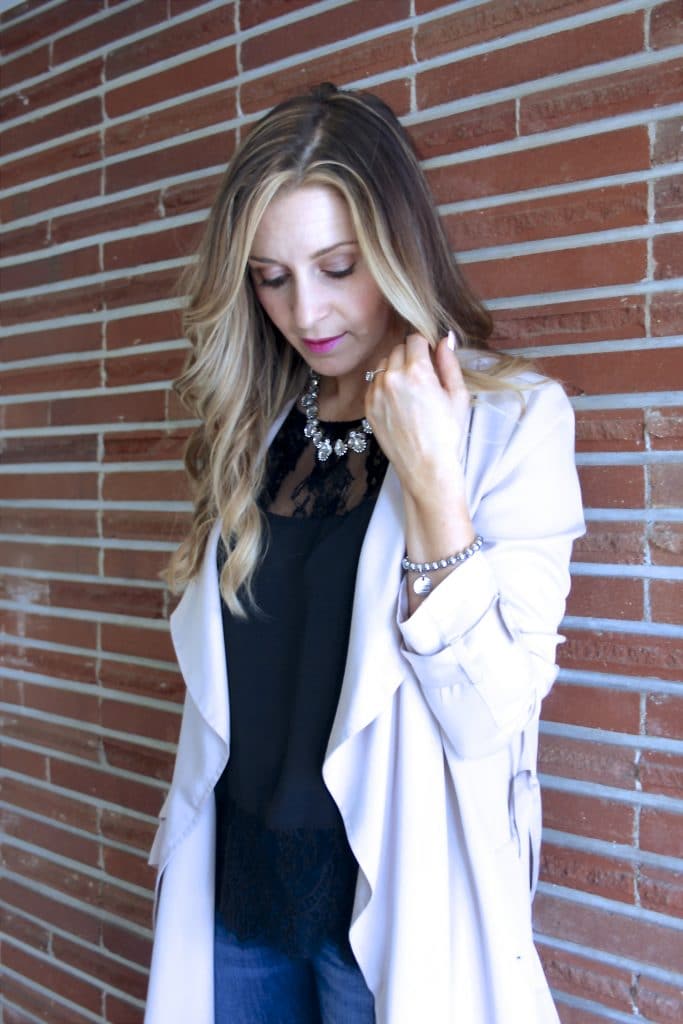 My next post goes behind the scenes through my adventure in Jasper, both hosting the PJ Party and exploring the area. Stay tuned!
xx