300 women partying in their pjs! This is the ultimate girl's trip! Here's the photo album from the 2019 Jasper PJ Party and details on how you can get in next year! 
Jasper PJ Party
There is something about being in a room filled with women that is electric! I've hosted the Jasper PJ Party at the Fairmont Jasper Park Lodge four times now and every single year I'm blown away by the good vibes and fun that is had during this weekend in March.
Not only does the team at JPL go above and beyond to make it extra cool, you see friends bonding, women meeting for the first time and having a blast getting to know each other. In a day and when female empowerment is at the forefront – these types of gatherings are the best (and essential)!
So…what happens at the Jasper PJ Party?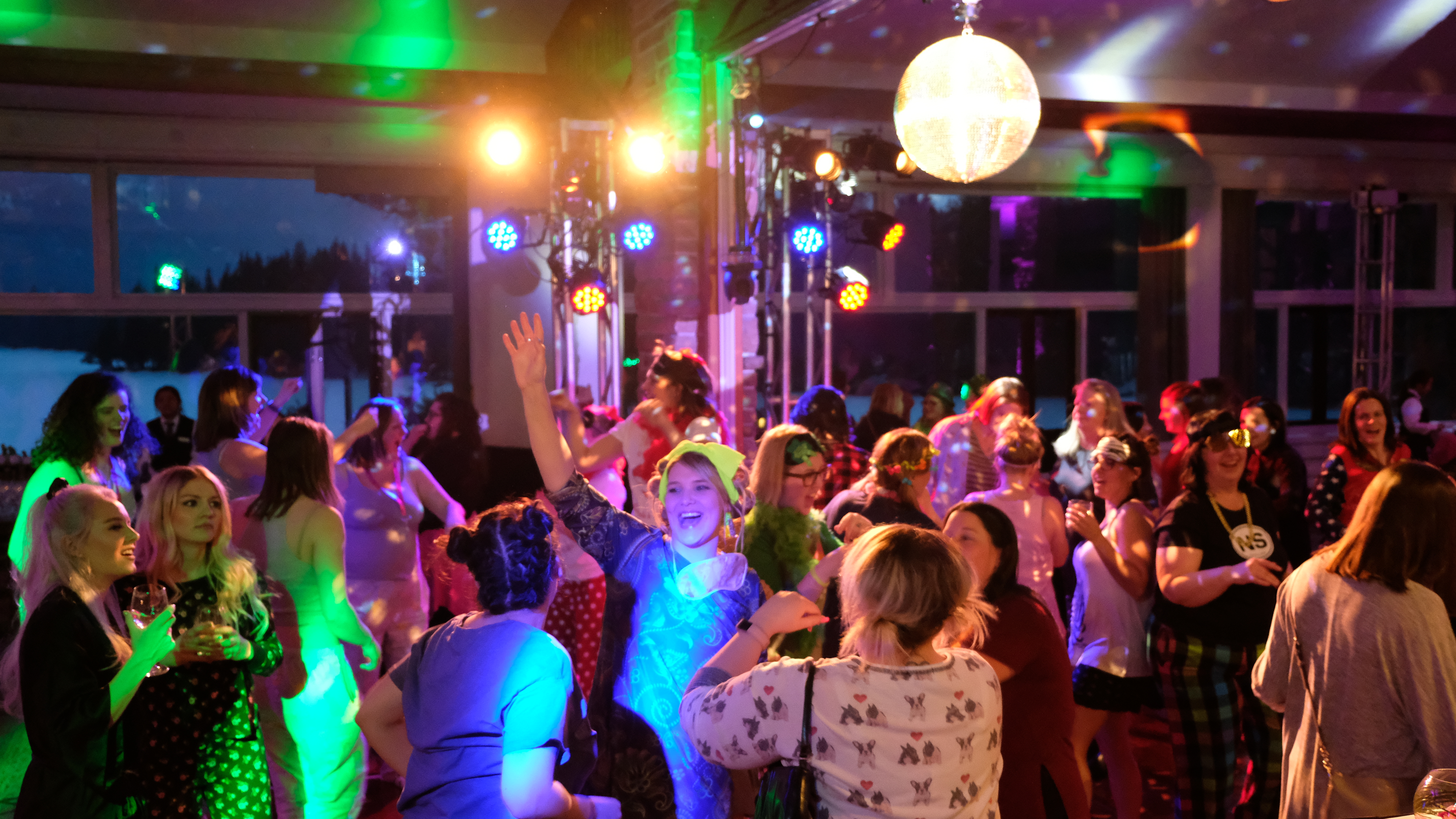 The Fairmont JPL is has been running the Jasper PJ Party for six years now. Each year a different special guest is picked to headline the party. Past guests include Jann Arden, Molly Ringwald, Jillian Harris, Terri Clark, and this year Serena Ryder! Note: Molly Ringwald touching my baby bump! Little Wyatt was in there! 🙂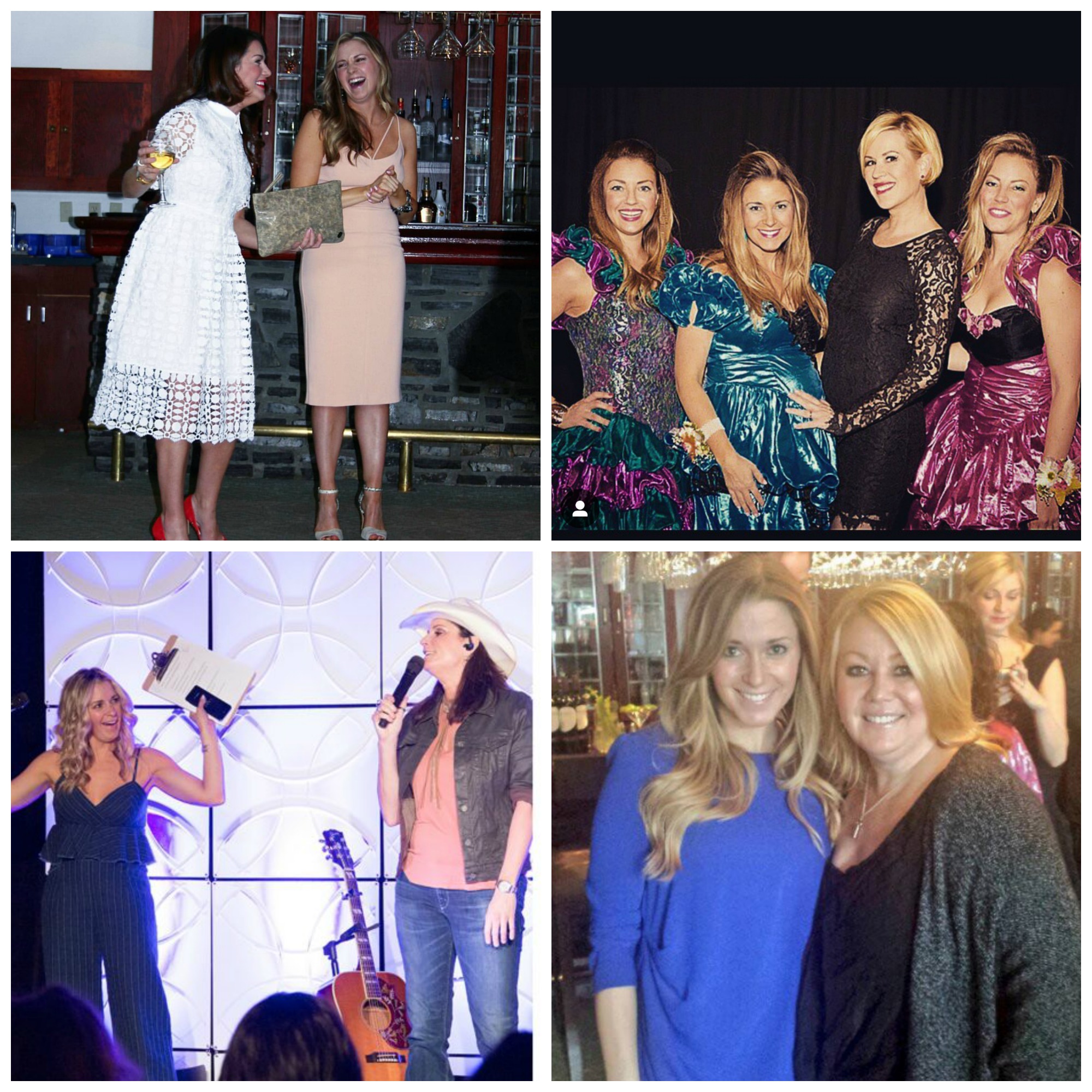 Most of the ladies arrive on Friday night, check in, and get ready for the PJ Party Kick off. Then, Saturday is filled with sessions, amazing food, and the special guest gala in the evening. Sunday is a Caesars and Mimosas Brunch with a  whole bunch of giveaways before everyone heads home. Here's a look back at this year's special guest, presenters and schedule of events.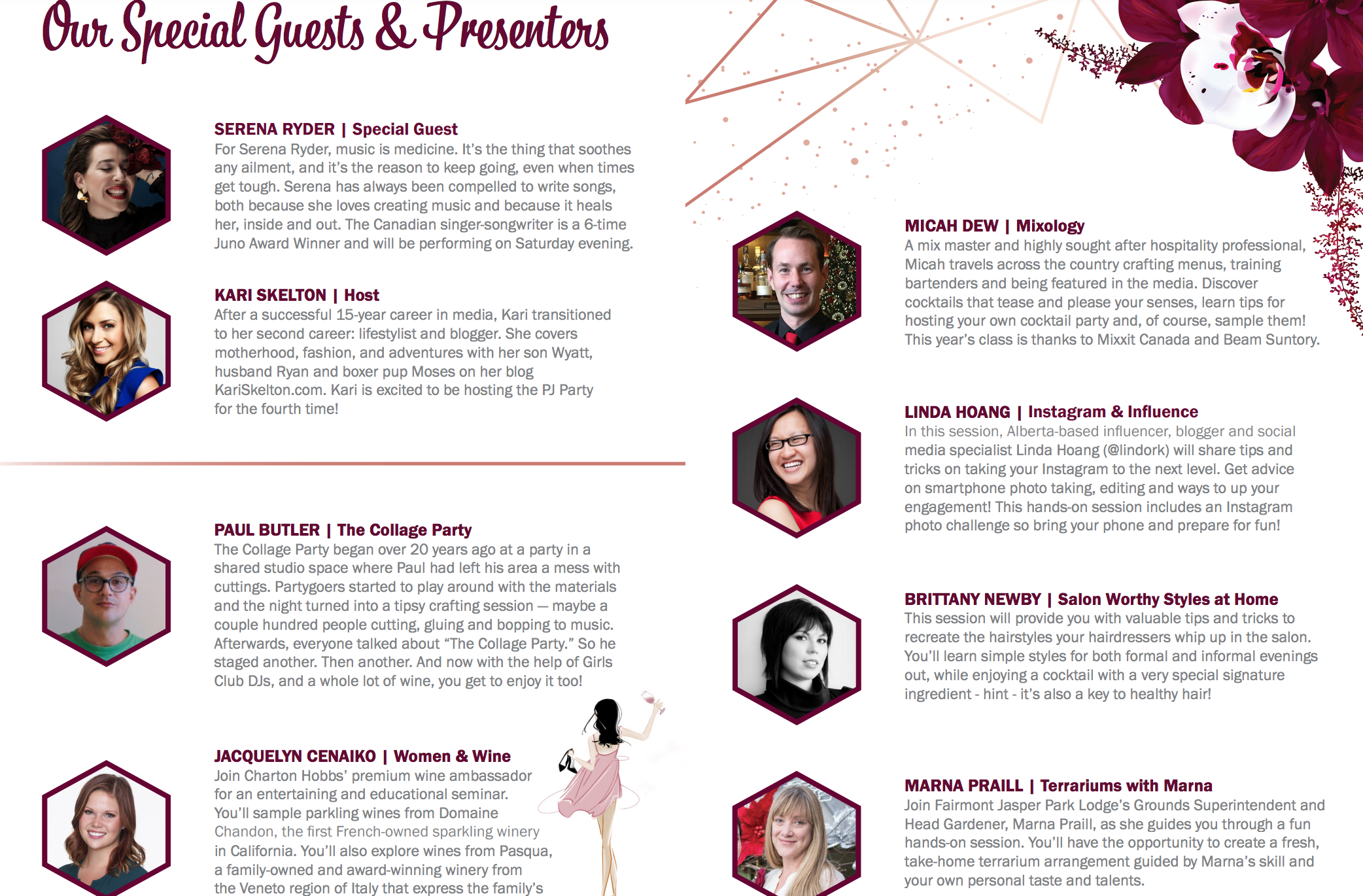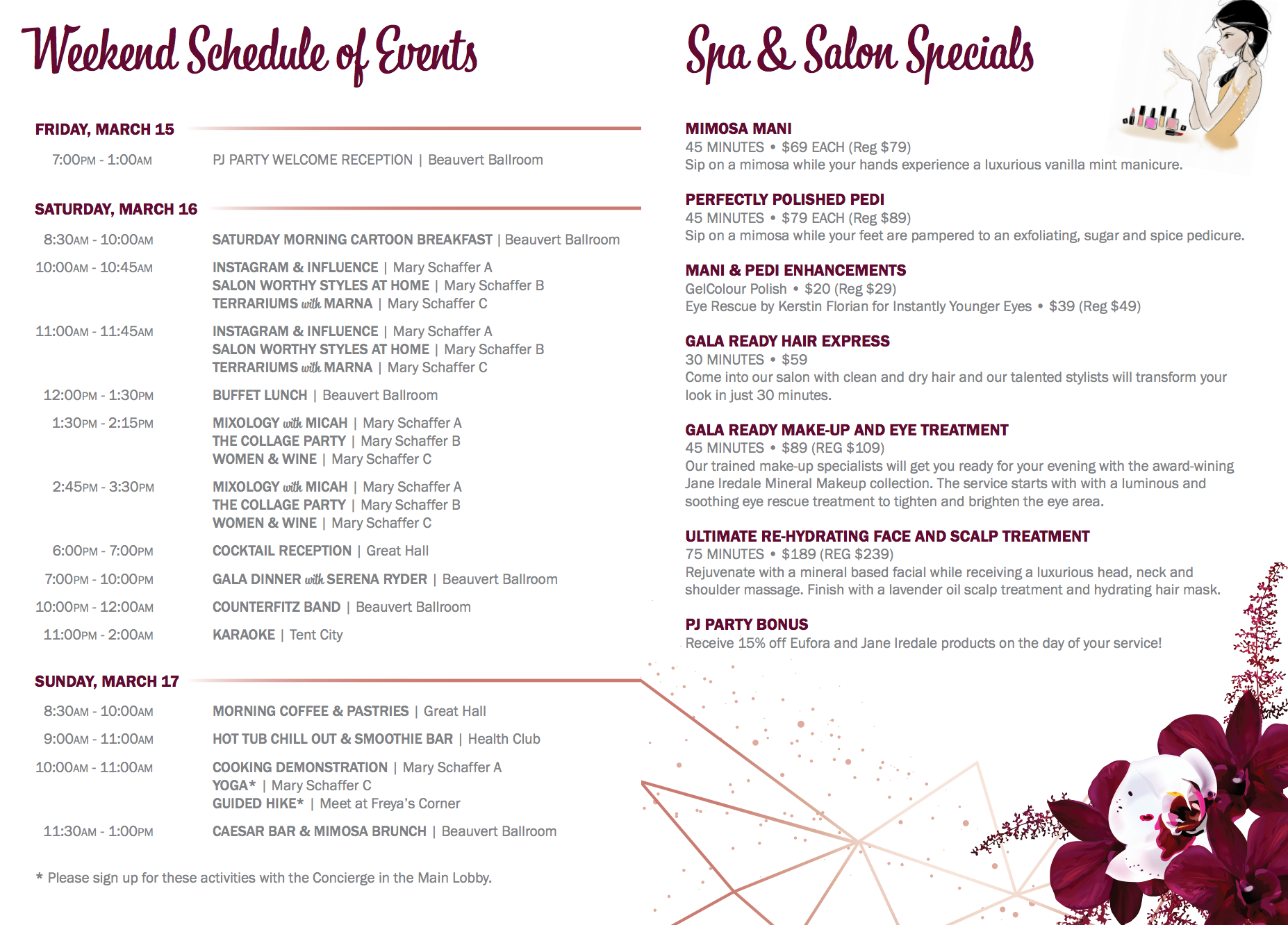 Friday Night PJ Party Kick-Off!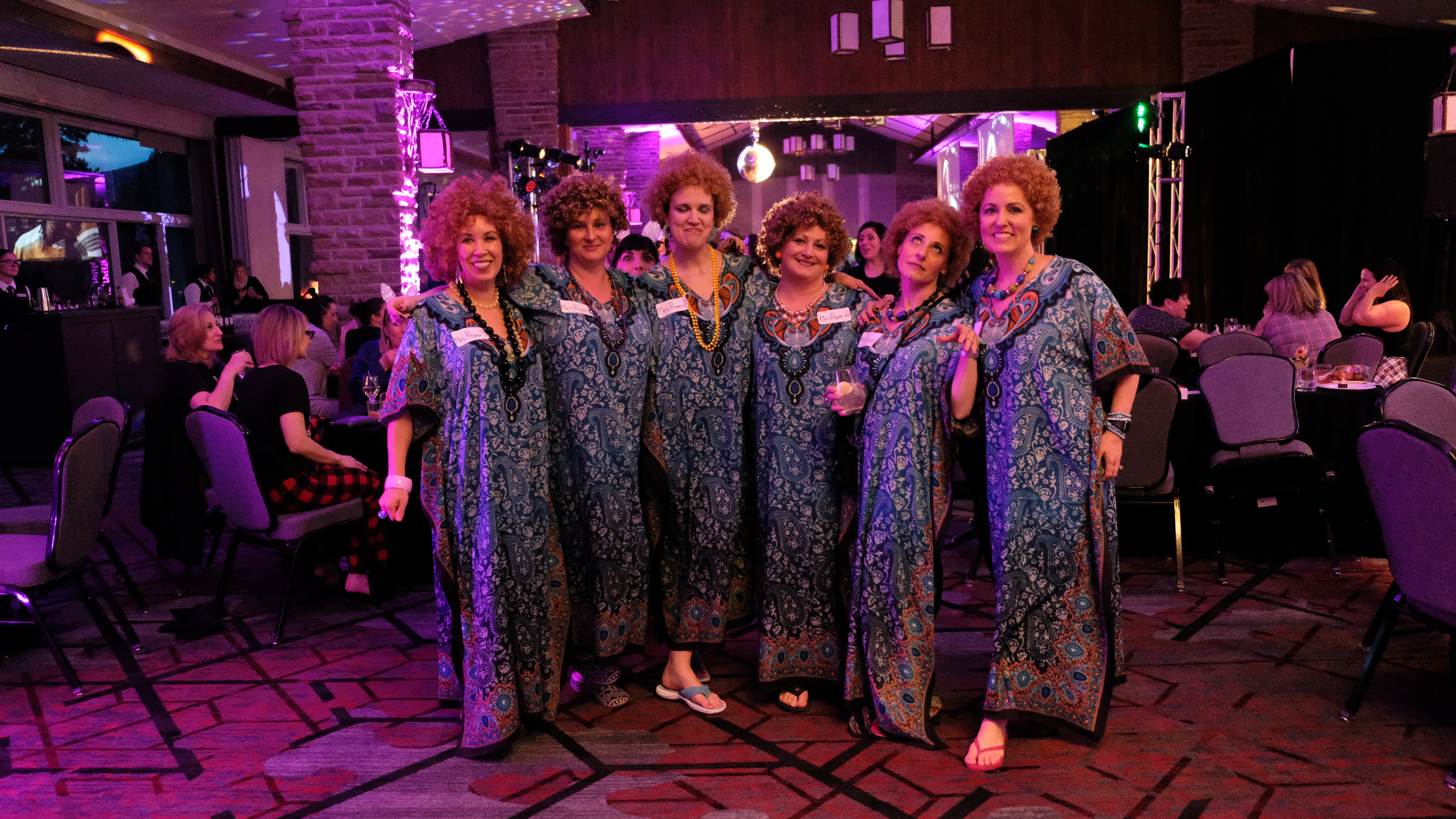 The Friday Night PJ party is wild! Everyone is in pjs and many go all out in theming their group jammies! I mean, Mrs. Roper?! Amazing. This year Girl's Club DJ's kept the music going into the wee hours of the morning while the staff, including bartender extraordinaire Micah Dew, mixed speciality cocktails while the ladies enjoyed all sorts of snacks and a custom candy bar!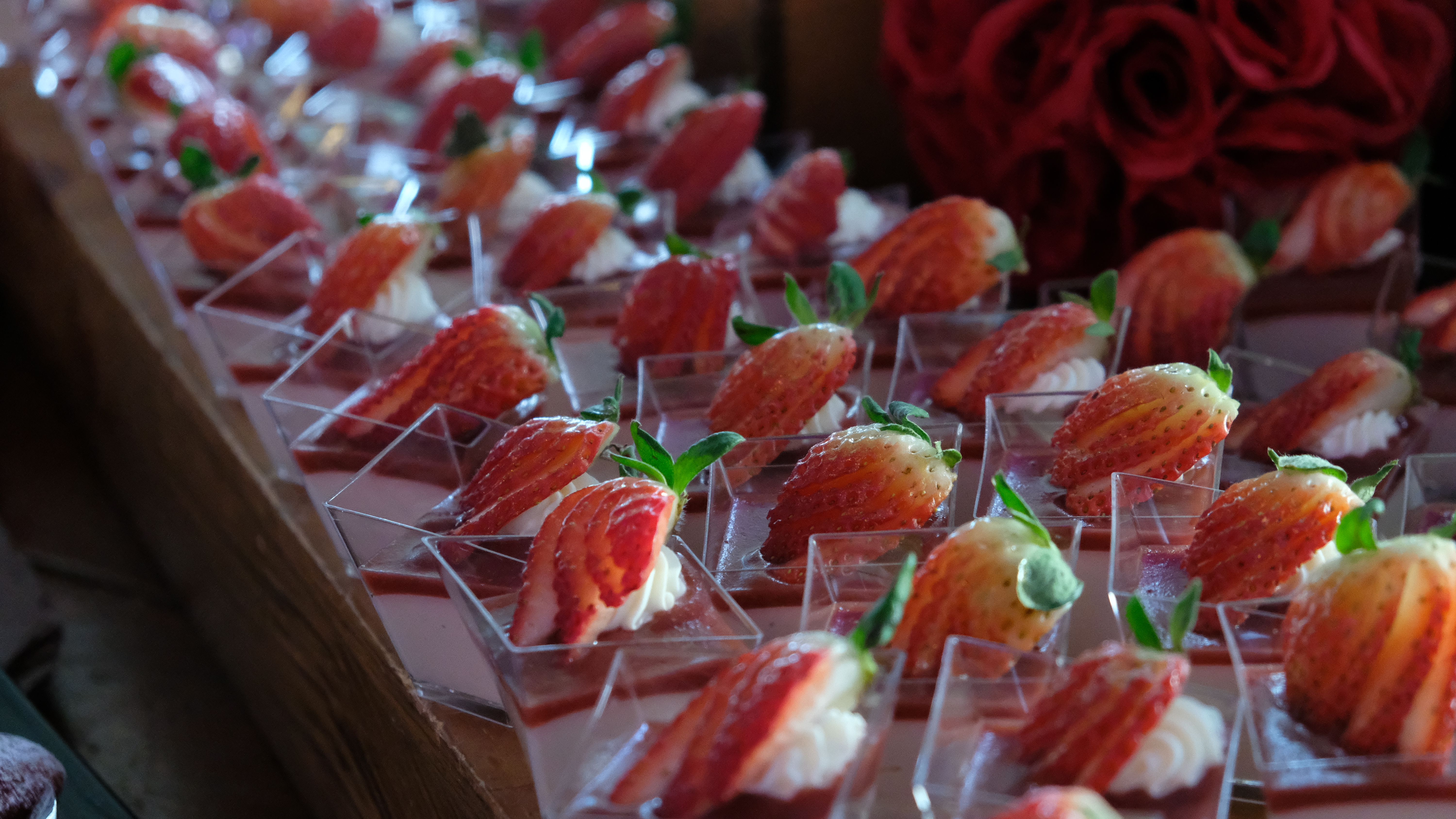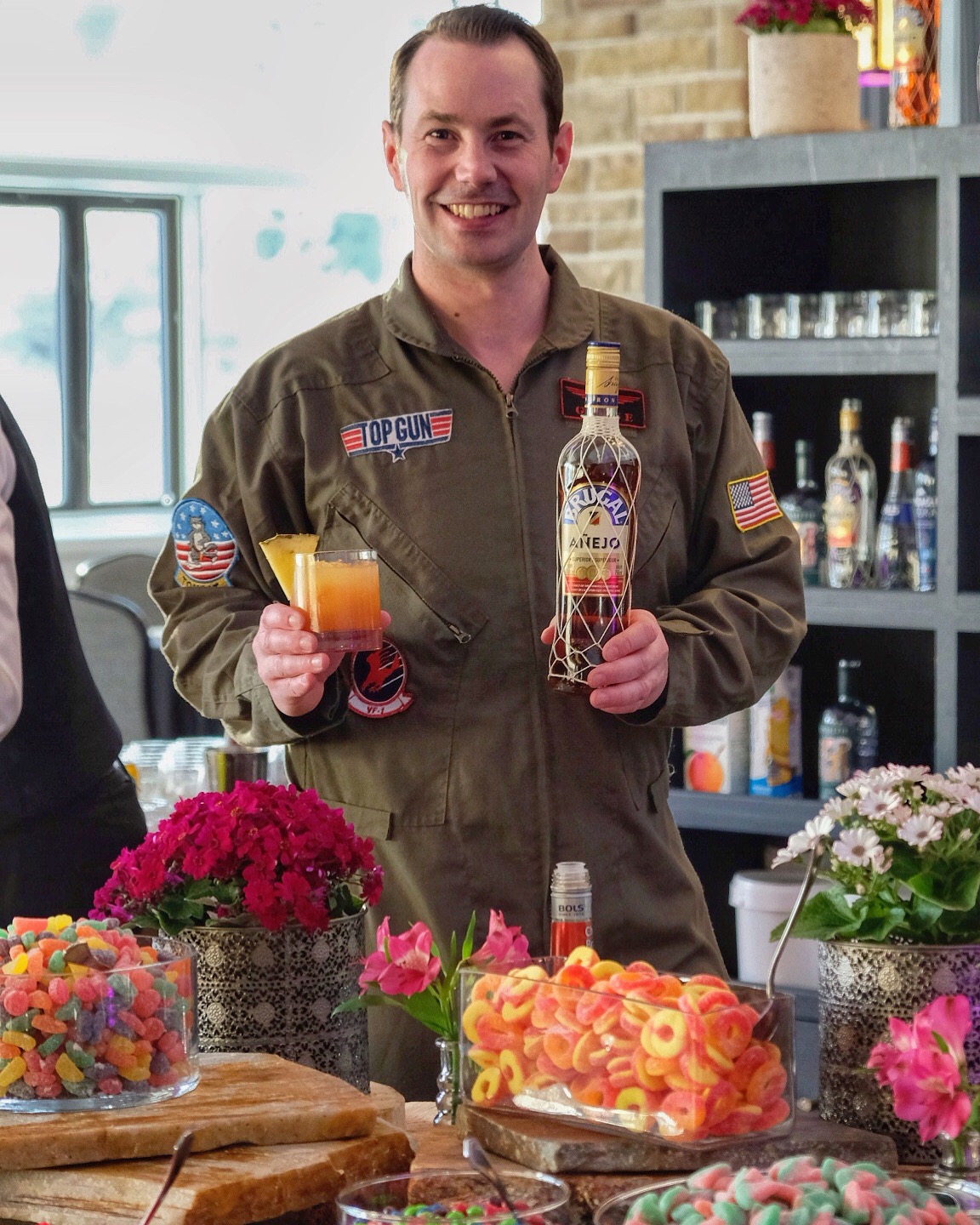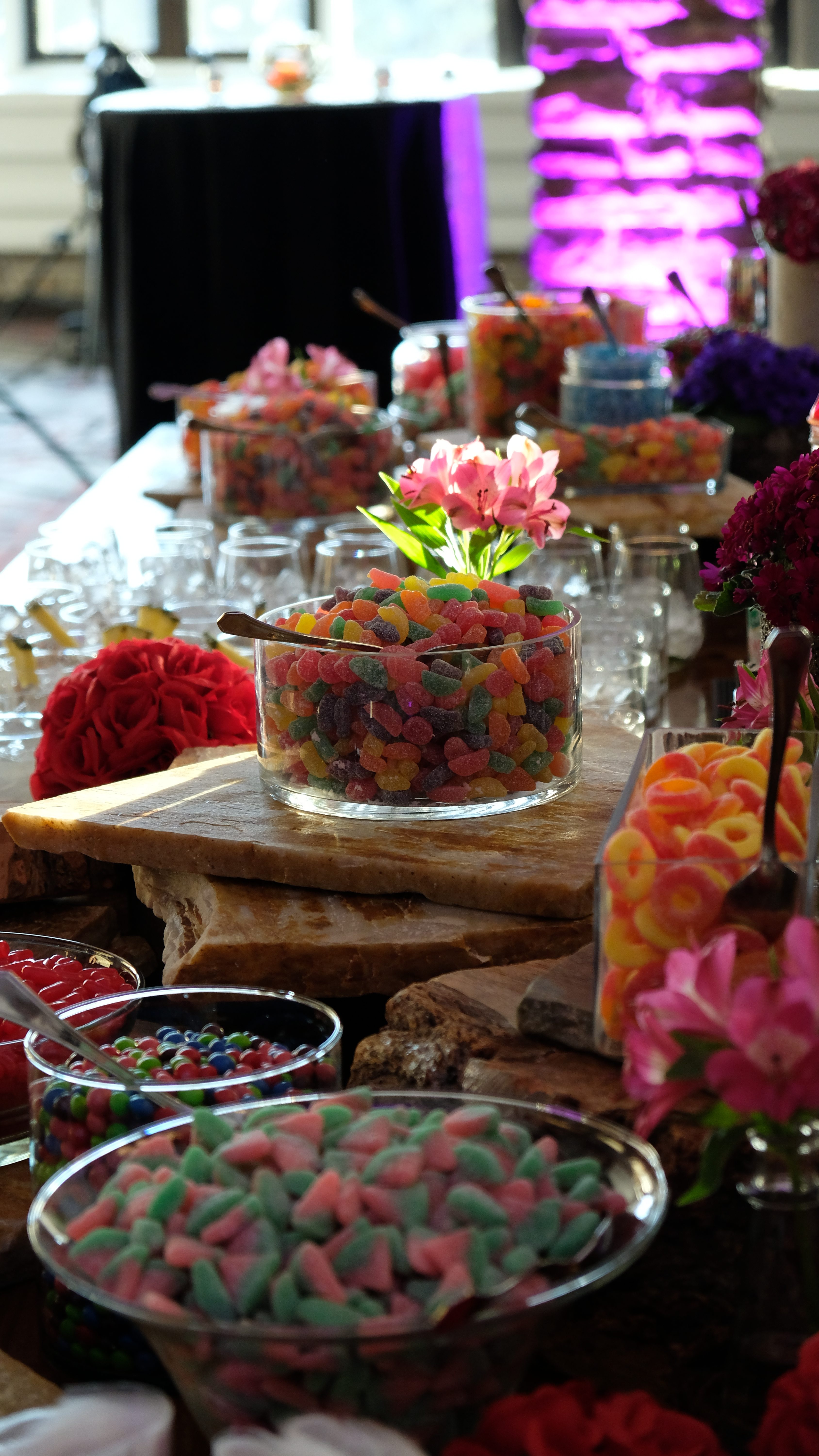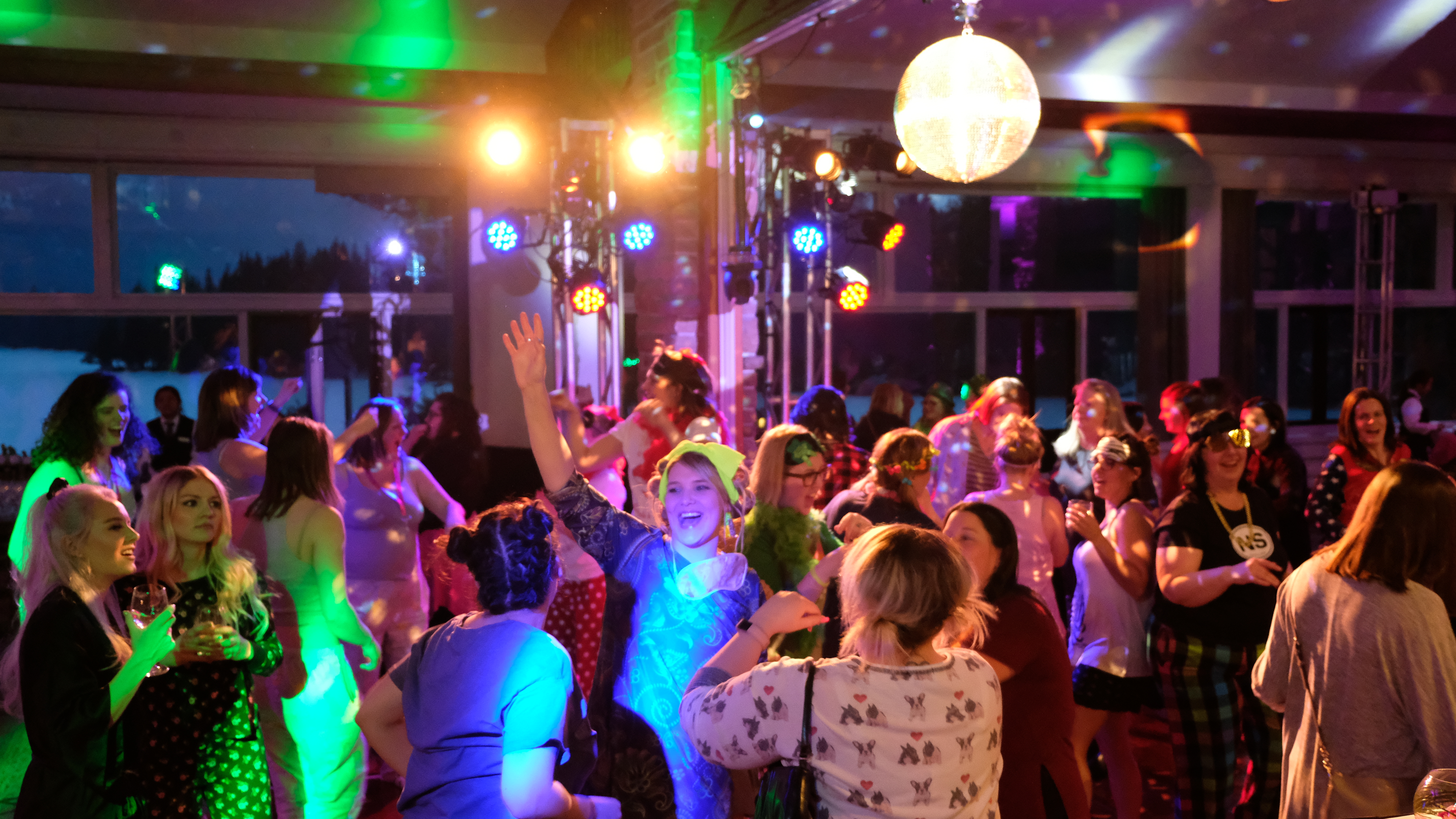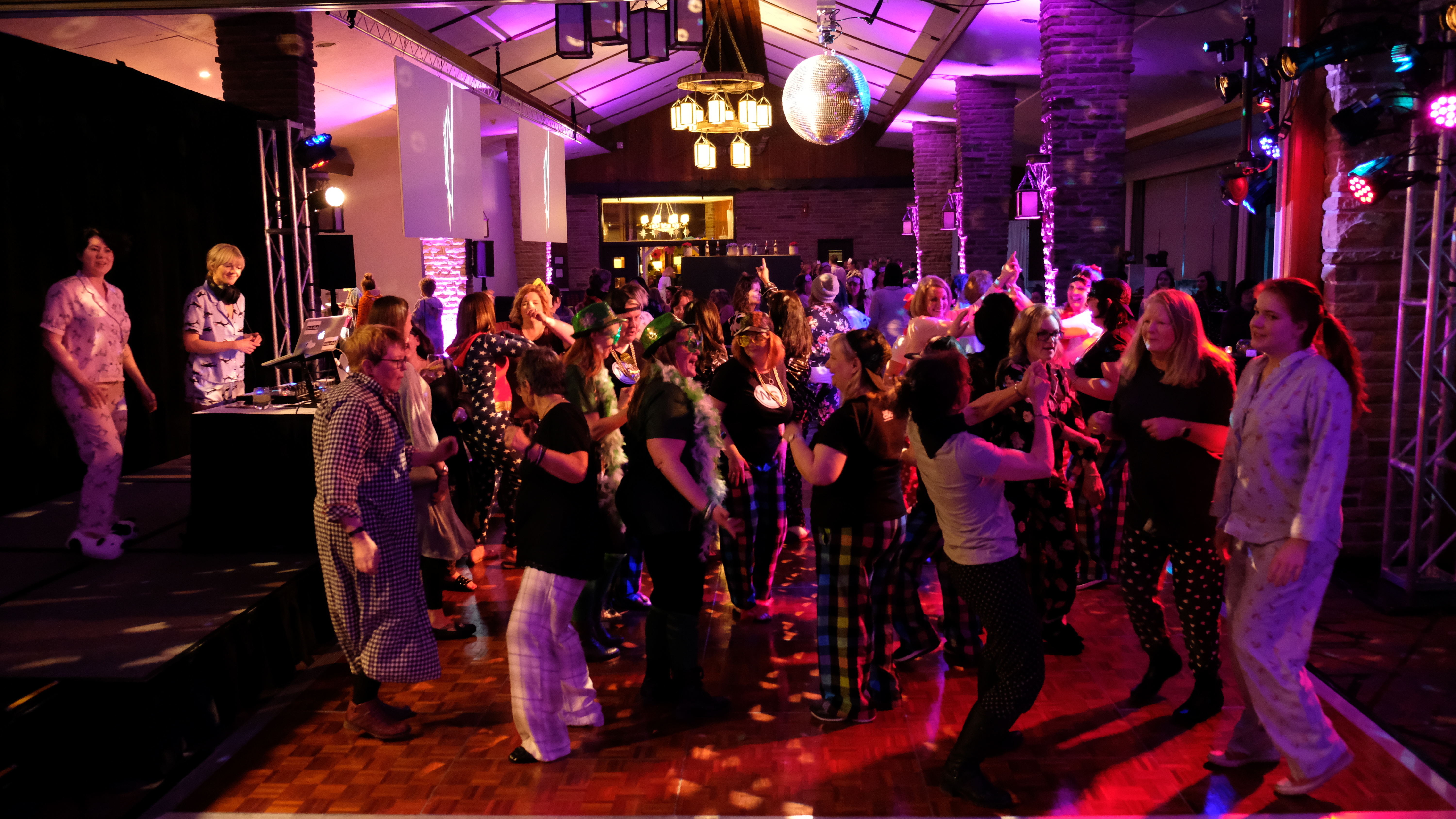 Saturday Special Guest Gala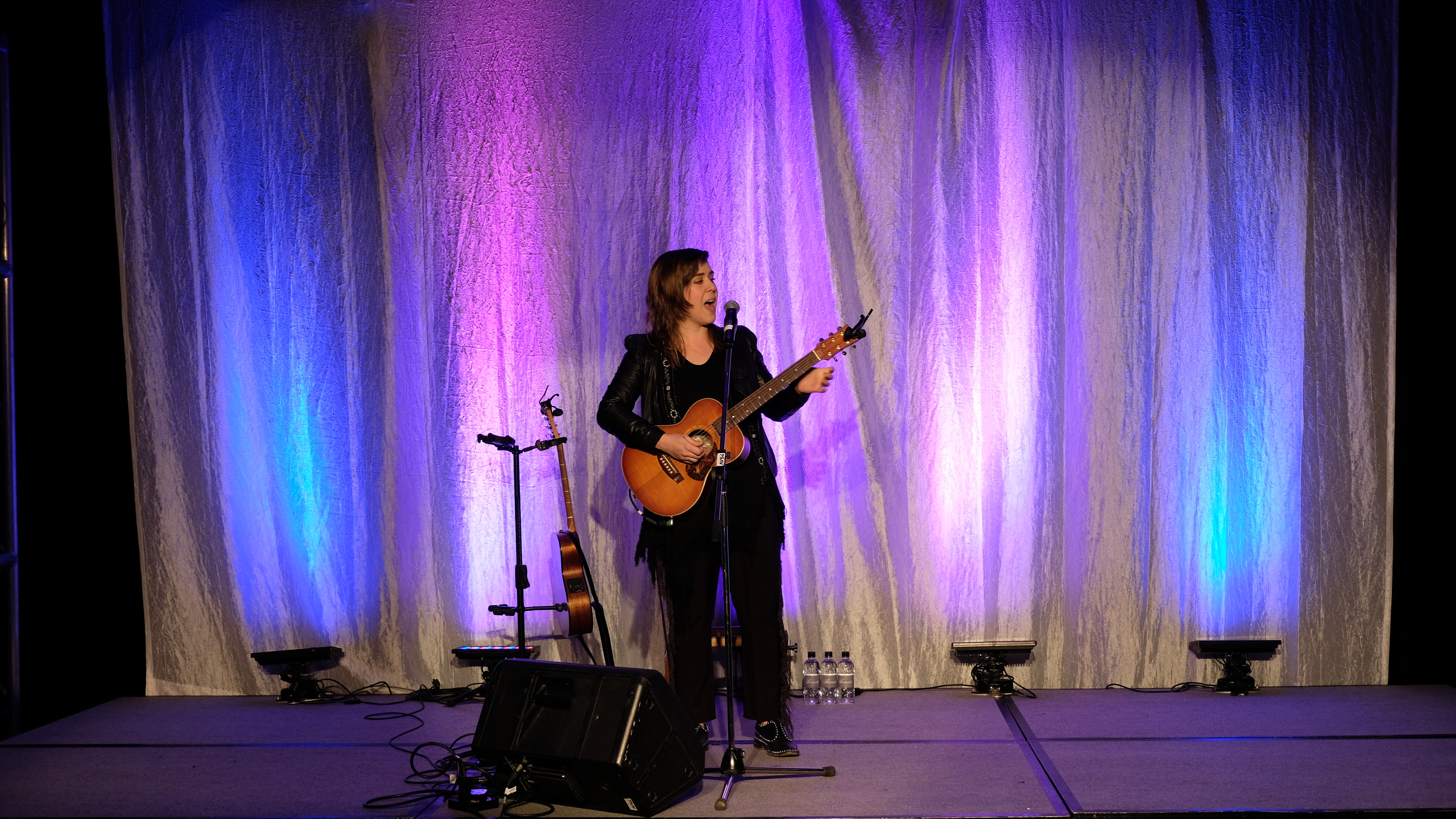 After the Saturday sessions wrap, everyone heads back to their rooms to get ready for the gala! This year, the Fairmont JPL culinary team delivered an incredible meal and then Canadian Rock'n'Roll Icon Serena Ryder took the stage for an intimate and interactive evening. She sang and told stories – both heartfelt and hilarious. She was incredibly down-to-earth and what she shared was raw and real. We had a great time!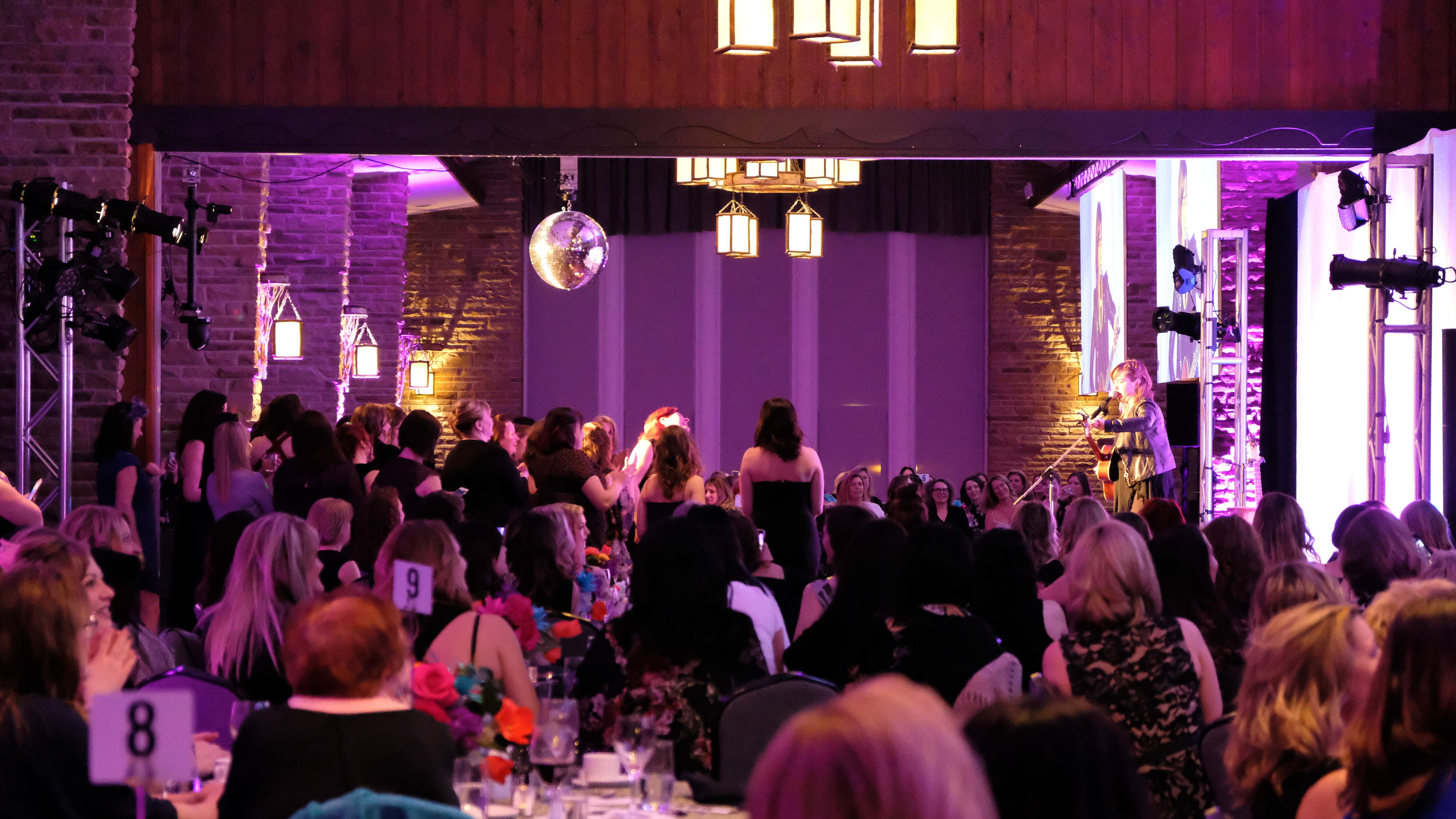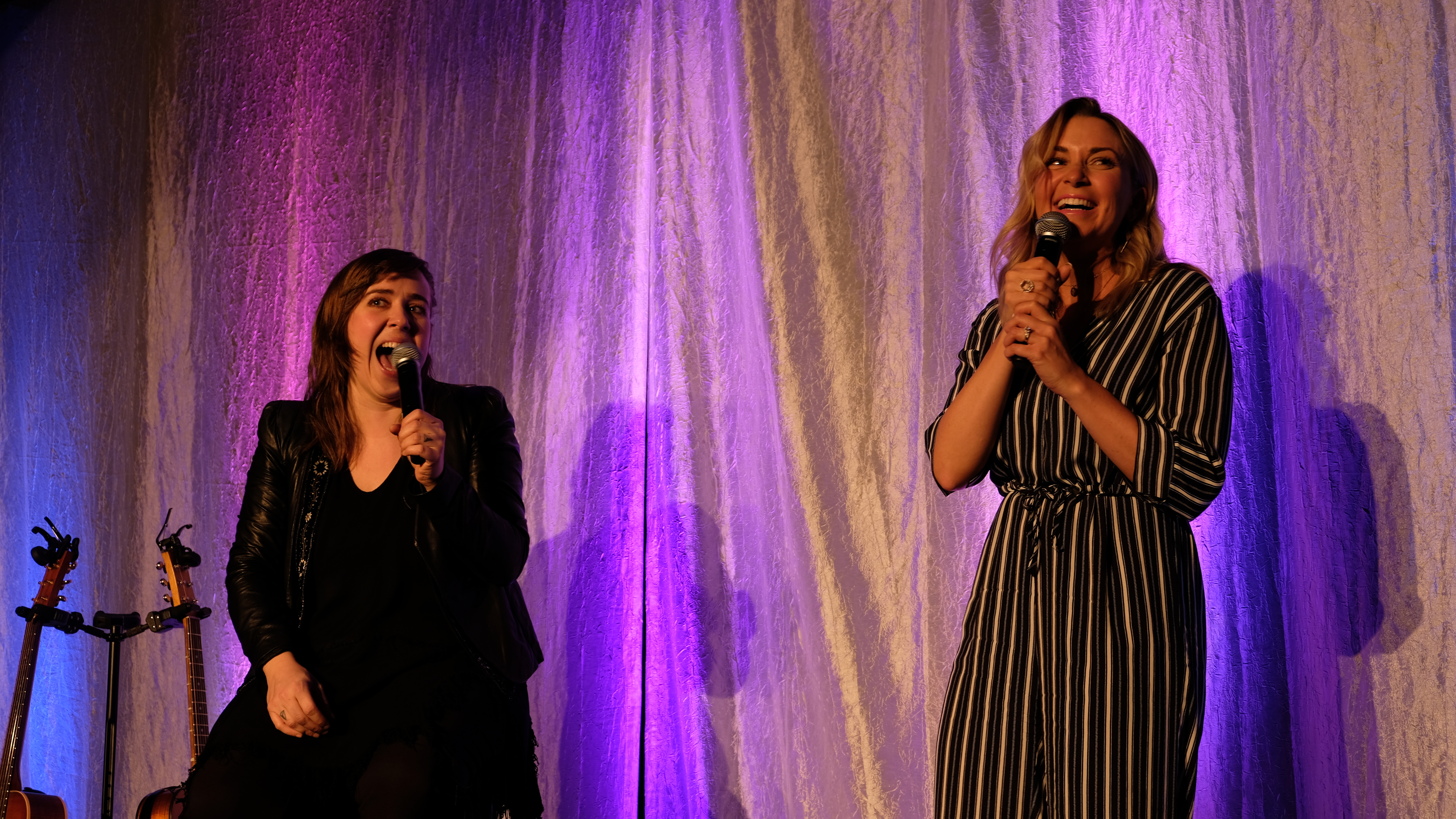 Five Questions I Get Asked All The Time About the PJ Party
How wild does it get?
Friday night is usually pretty wild. Some years have been wilder than others. It's all good fun!
When do tickets go on sale?
The special guest is usually revealed and tickets go on sale around the second week of September. It usually books up pretty quickly so you'll want to get on it! I'll share the news on my channels (Instagram, Twitter, and Facebook) so be sure to follow along there.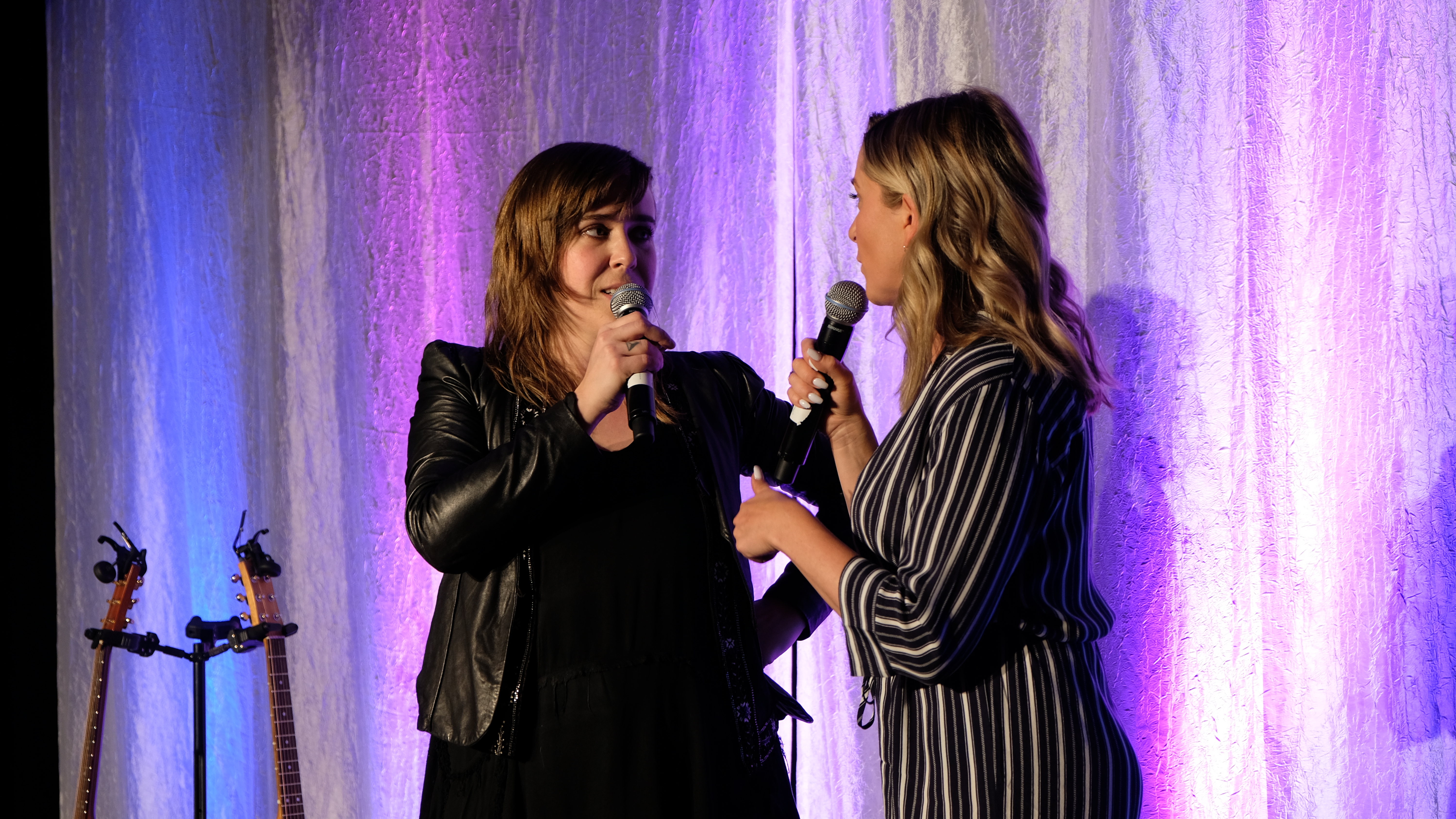 Do you wear your pjs all weekend?
Many people do! Although, everyone dresses up for the gala. I would say about 25% wear their pjs the whole weekend. However, I think that number may be going up. There was a lot of talk amongst the ladies this year about encouraging everyone to rock jammies all weekend. I think it's a great idea!
How is the special guest picked?
I don't believe there are too many parameters when it comes to picking who the special guest will be. It's always a female. They want someone interesting, relevant, and they aim for someone Canadian.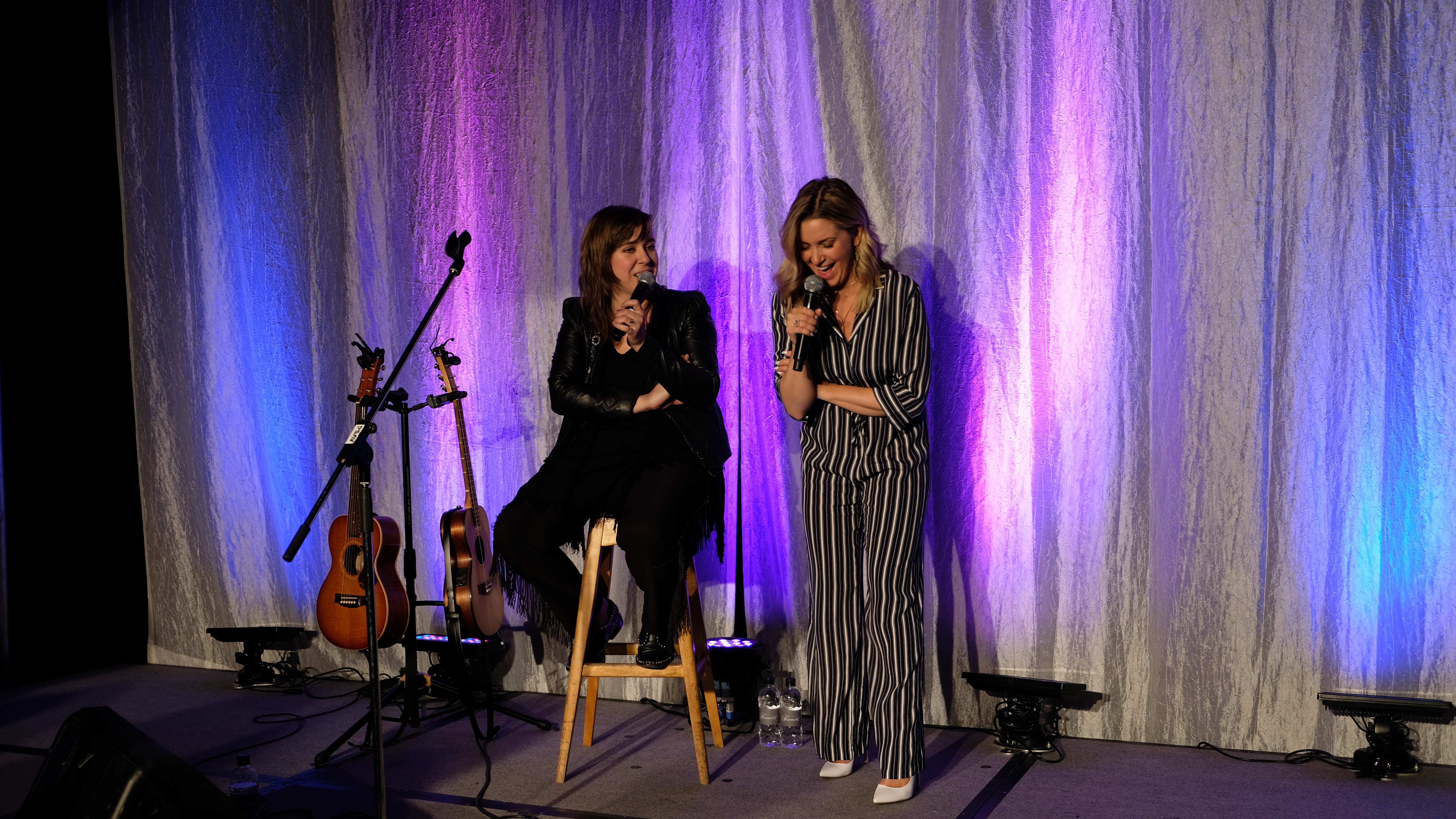 What Are Your Tips for the Weekend?
If you can, try to book an extra day either before or after the weekend activities. It's nice to be able to take in the stunning Fairmont property, walk around the lake, hit the spa, etc.
It would be awesome to see you there next year!
Don't forget to post this to your Travel and Girl's Trips board and follow me on Pinterest here.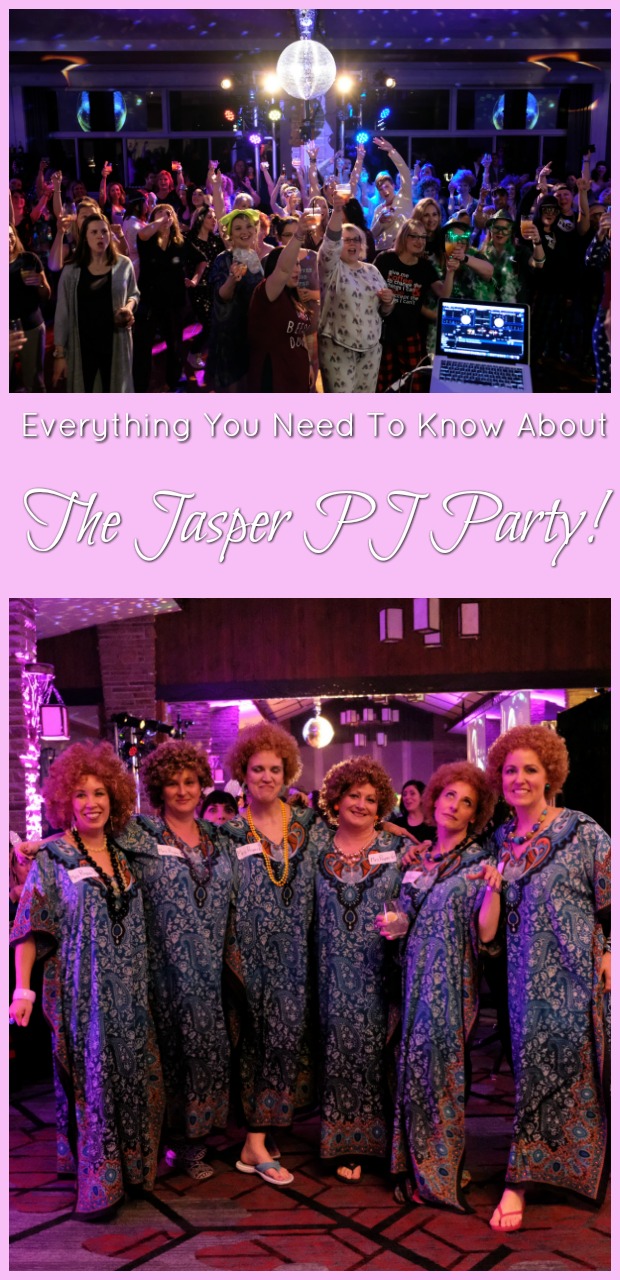 Other Posts You'll Like:
Chicago Adventure Part One + Part Two
xx