The coolest outerwear ever! Shop this kids rainbow jacket from one of our favourite Canadian brands, along with details and links to shop the rest of Wyatt's outfit.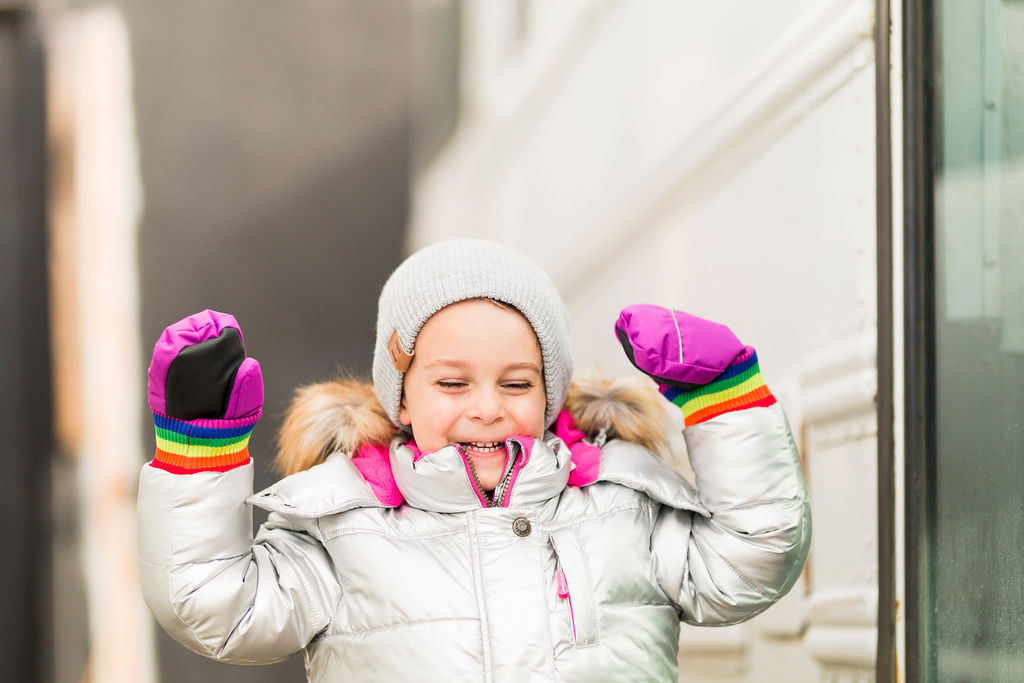 I thought the jacket was bright but that face! It's shining the brightest of all! 🙂 Ok, melting-my-heart-mom-moment done! I NEED to tell you all about this gem of a jacket and this rest of this adorably fun outfit.
Confession: we often sneak into the girls' department to find cool stuff for Wyatt (I've never been a pink is for girls, blue is for boys mama). That is where we scored this amazing metallic puffer coat with rainbow trim which absolutely works for any little one. It's by Deux Par Deux– a Canadian shop with hands down, the best and coolest outerwear for kids. Sizes range from newborn to teen, so you can stock up for all the kids in one place. They have amazing snowsuits, rain suits, fun tees, and more! I have a discount code for you to shop a little further down in this post.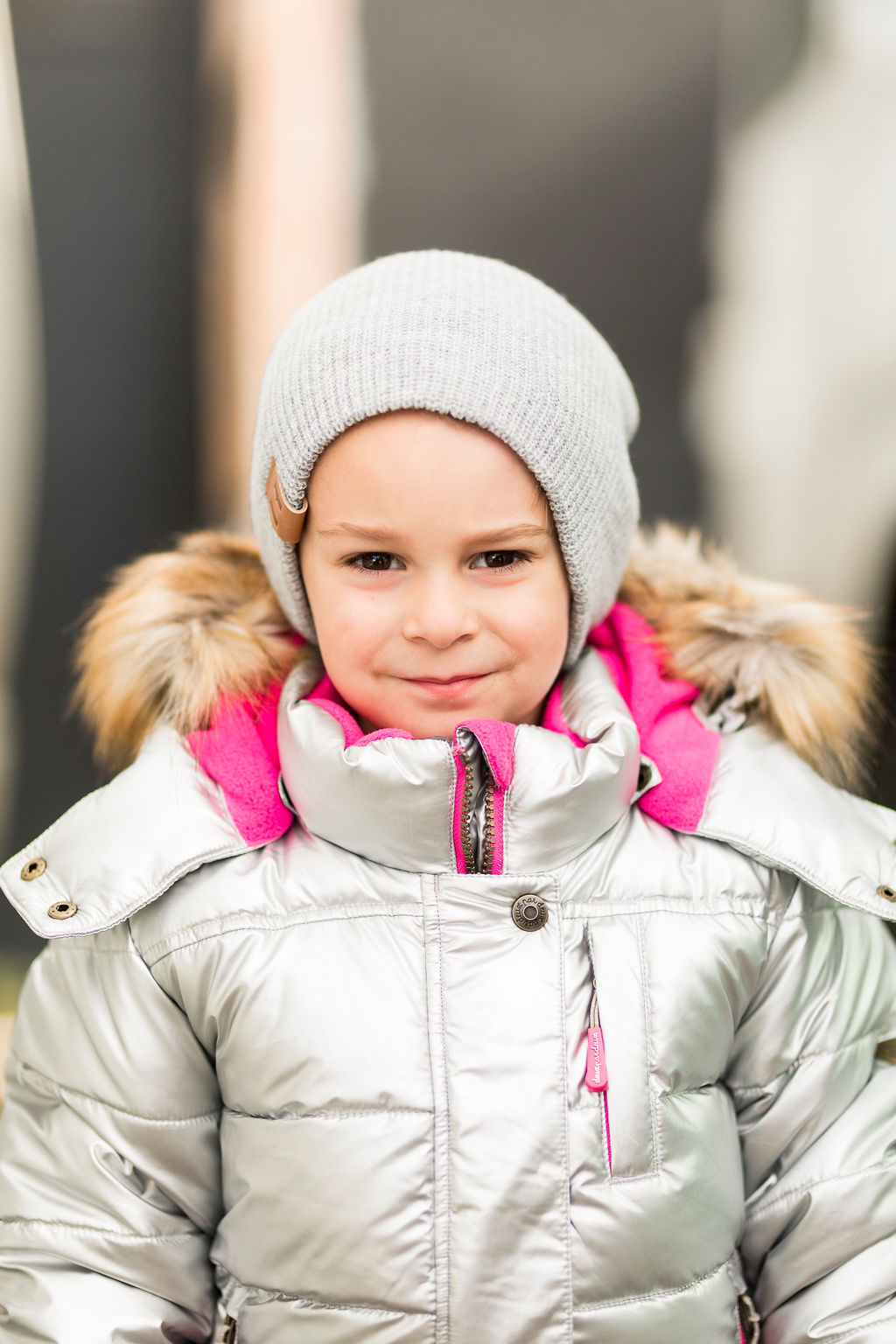 This coat, which also comes in a few different colours (check boys and girls sections for all of the options), is even better quality than it appears. (You'll know what I mean when you hold it for the first time). It's very well-made and unbelievably snuggly. The jacket has a poly shell with polar fleece lining, a detachable faux fur hood, faux down filling, water-repellent finish, and colourful rainbow knit trim and accents. Wyatt is wearing a size four and he's four (so, true to size).

Discount Code
Use the code INSTAKARISKEL10 for 10% off your entire order and FREE shipping! Shop the full site here.
Rest of The Outfit
Silver puffer jacket with rainbow trim | Lined Winter Mitts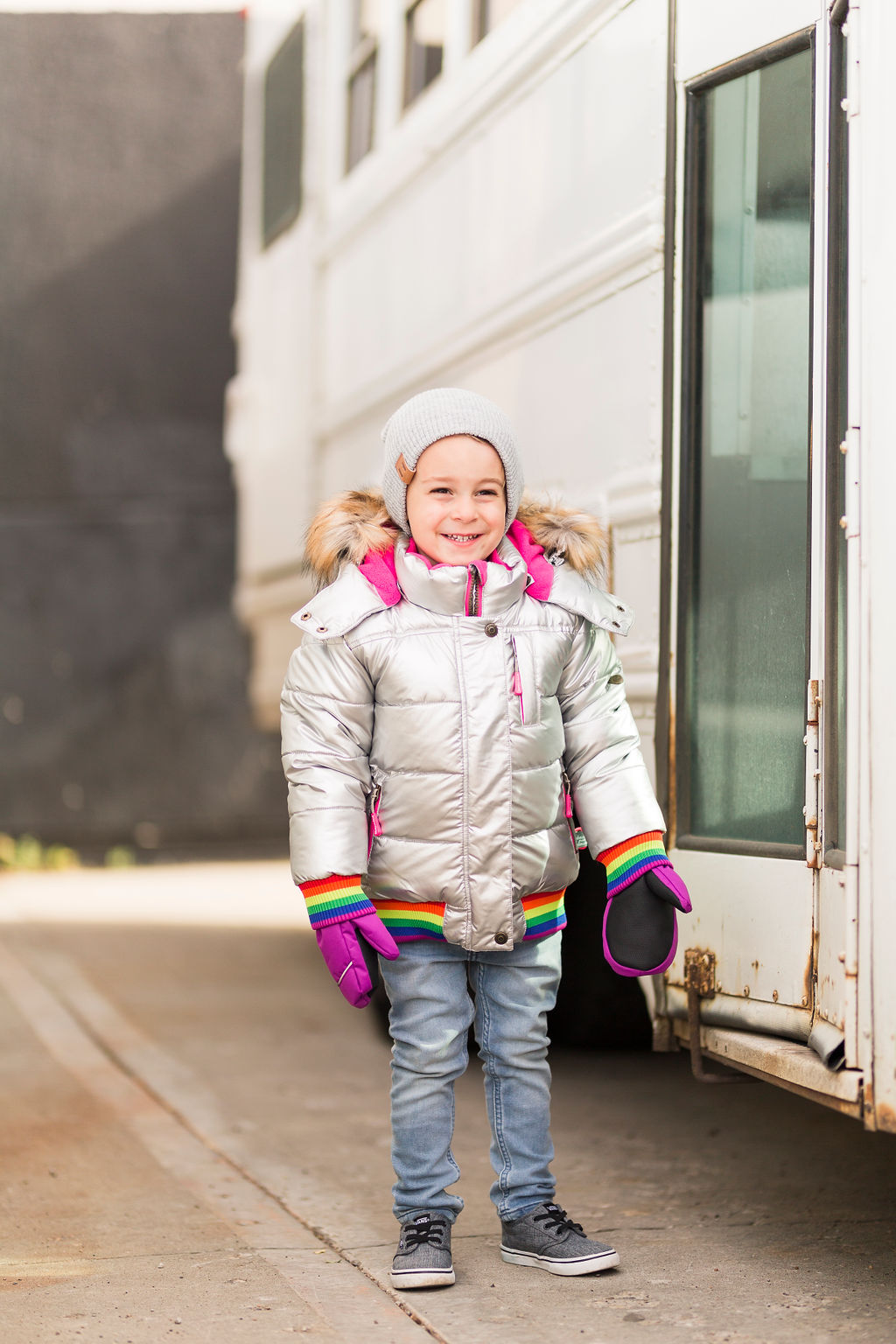 grey knit beanie | jeans | grey vans (similar)
Pre Skool Sweatshirt
Underneath Wyatt is rockin' his super-soft Kickin' It Pre Skool sweatshirt from Canadian shop Portage and Main.  Portage and Main creates laid-back, great quality tees, sweatshirts, joggers and more for babies, kids, and grownups. Most pieces are made of ethically-sourced super-soft fabrics and most are made in Edmonton. Use the code Kari20 for 20% off sitewide! Shop the full site here.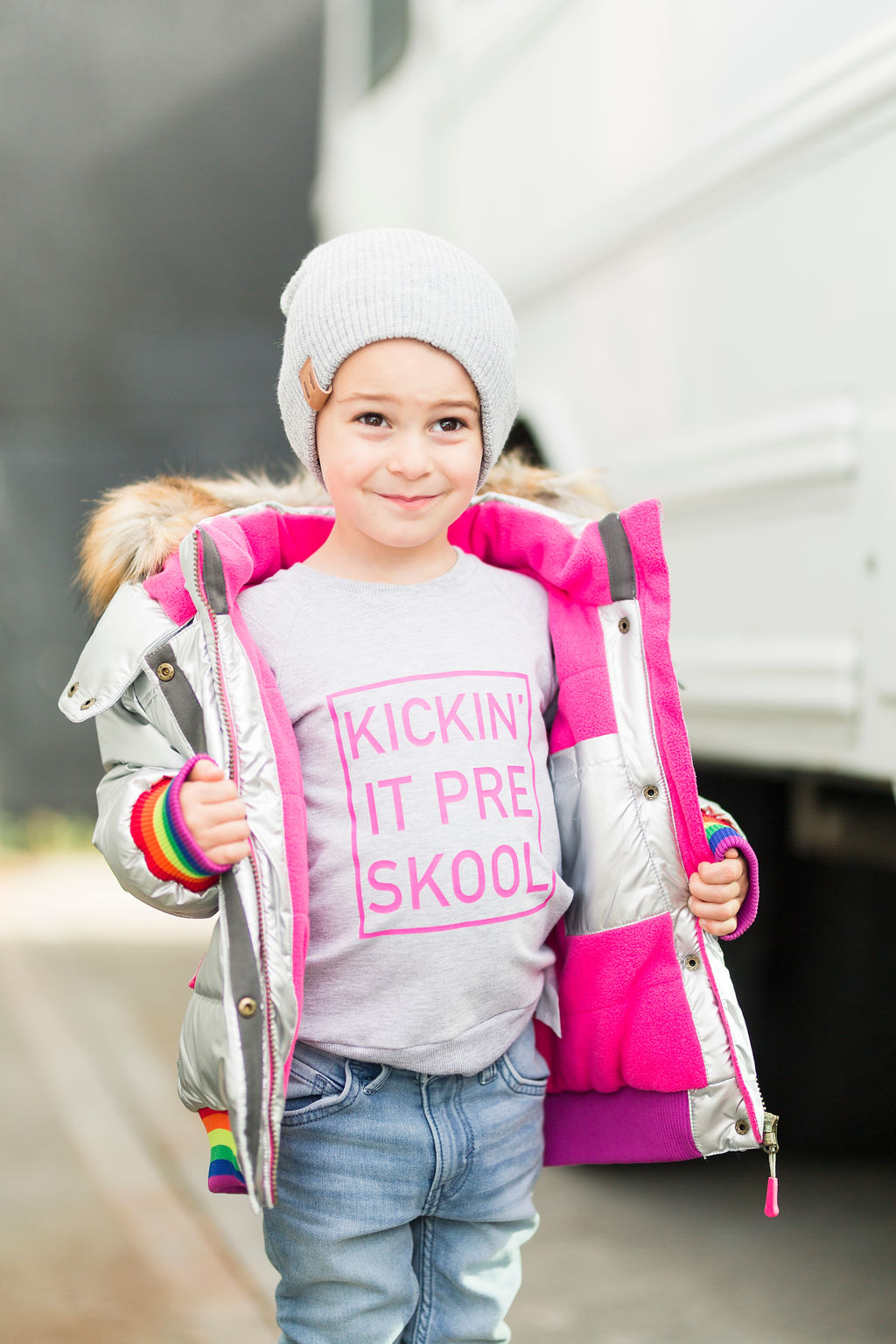 Kickin' It Preschool Sweatshirt
(use the discount code Kari20 for 20% off sitewide at Portage and Main)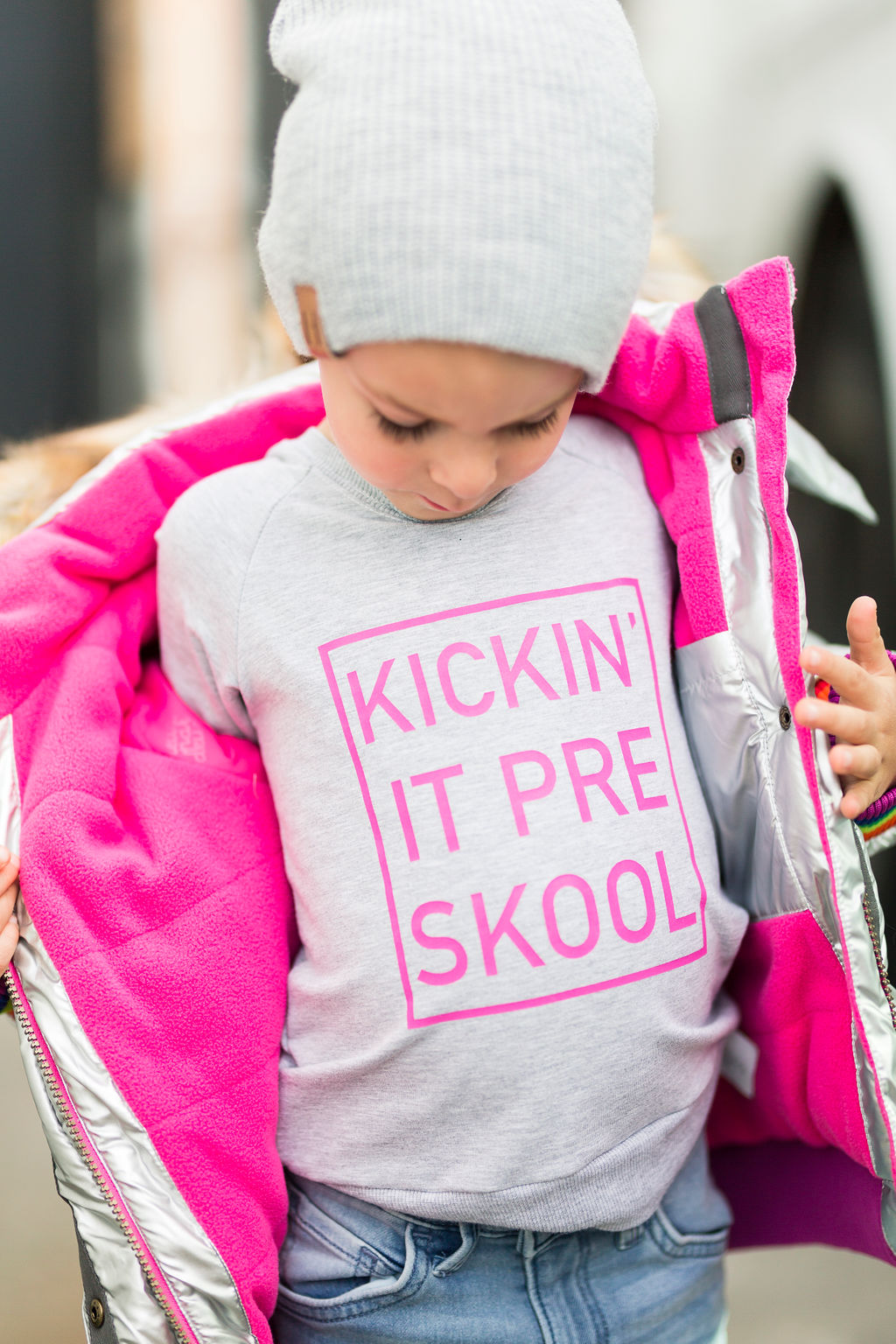 photos: Dallas Curow
Pin this to your Kids Winter Gear and Kid Style boards and don't forget to follow me on Pinterest here!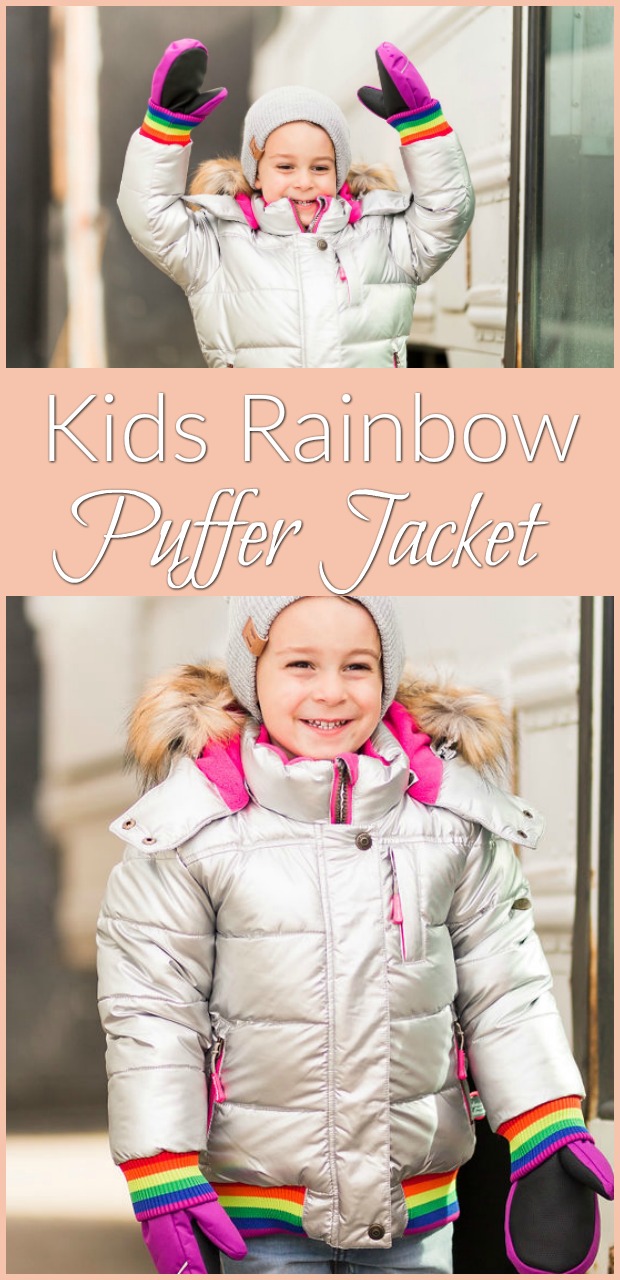 Other Posts You'll Like
How To Become A Resilient Parent
xx