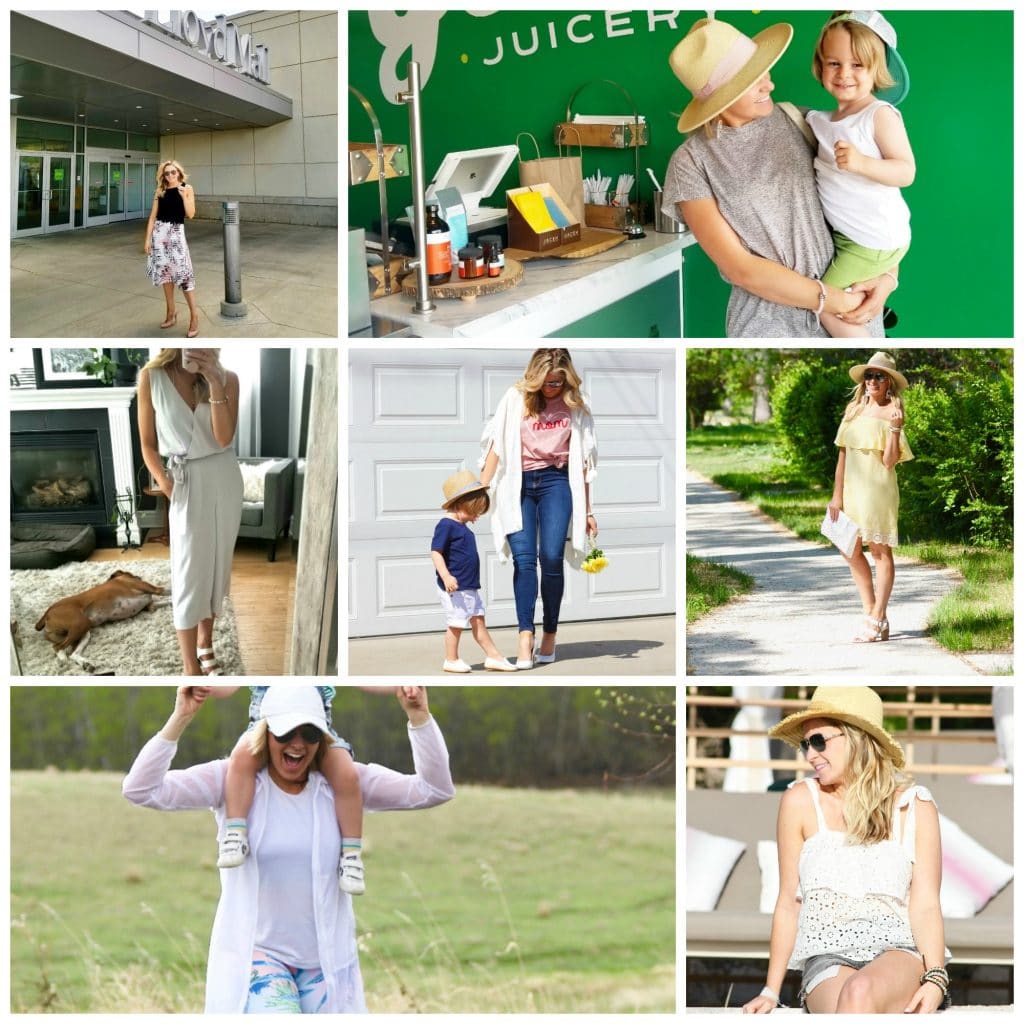 Hello, friends! Can you believe it's almost summer?! It's been so hot where we live (Edmonton, Canada) lately. I'm busy getting the garden in, and I'm attempting to make a raised bed for veggies this year. Of course, I'll be posting about that adventure down the line. Cross your fingers for me!
As I do every so often here at KariSkelton.com, here's a recap of what we've been up to lately, and what we've worn along the way.
Earlier this month, I styled and hosted a fashion show at the Lloyd Mall. I really enjoyed building looks from a smaller centre. It proves you don't need a ton of selection to create awesome outfits. Read and see photos from the show and check out my list of must-have items for your summer wardrobe here. I bought Wyatt along with me, and my mom drove in to take care of him for the four days we were there. They had a blast at the hotel waterslides while mama worked!
After the show, the three of us headed back to my parents' acreage just outside of Humboldt, Saskatchewan. It was a nice mix of relaxation and getting work done while my mom and dad enjoyed their time with Wyatt. Check out this picture of what happens when Grandpa is on duty! 🙂
We arrived back home and dove right into an insanely busy schedule. We were so honoured to be ambassadors for the 124 Grand Market for the month of May! We adore this local market, especially their Little Beans program. Wyatt and I were lucky enough to tour Edmonton's Ronald McDonald House. What an incredible place! We're hoping to raise money for them in Glow Juicery's first-ever 'The Food Fight'! For the next two days, my salad 'The Kari' is facing off against my mom blogger friend Kira's (Northern Style Exposure) salad, 'The Kira'. Whoever sells more salads gets to donate 10% of sales to their charity of choice! I'm hoping to raise as much as I can for Ronald McDonald House Charities, Northern Alberta. Friends of ours from Calgary just spent time their while their baby girl had open-heart surgery. We all know how integral this place is to our community and beyond. So please pop into Glow's Old Strathcona location (7911 104 Street) and pick up a Kari Salad before May 31!
Finally, I spoke on a panel hosted by the Edmonton Business Association, focused on fashion related to your personal brand. The first photo below is what I wore to the luncheon and I promise it's the perfect jumper for summer.
We have a ton coming up in the next few weeks including another speaking engagement, a segment on Global TV on June 9th featuring the best Father's Day gifts, and tomorrow (Thursday, May 31), I'm headed off on a fun challenge at Londonderry Mall, so watch what goes down on my Instagram Story!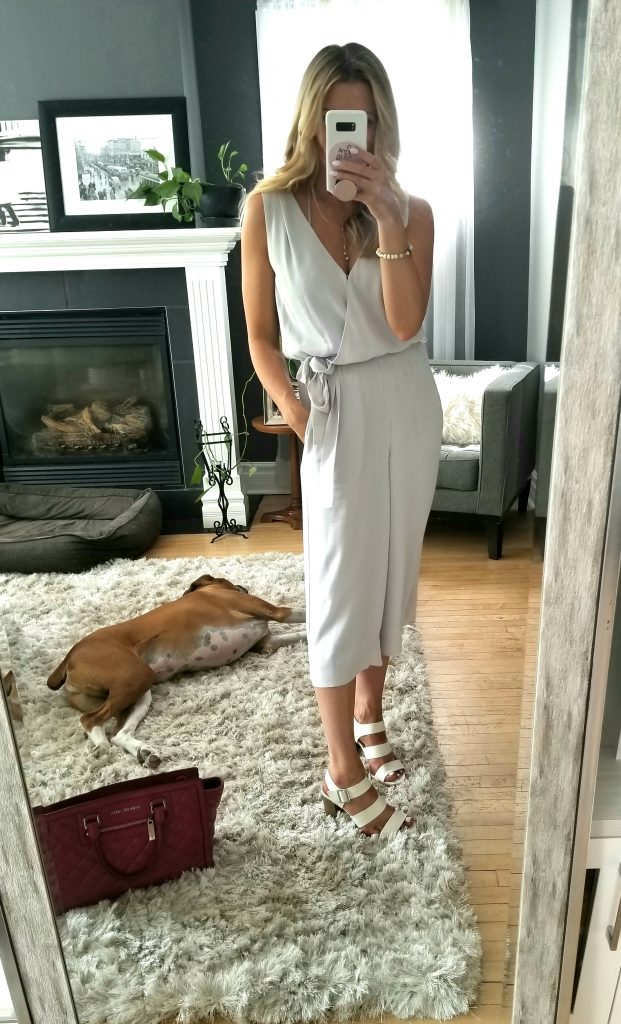 Aritzia Jumpsuit (comes in four colours) | Block-Heel Sandals (come in three colours) | Anda Intention Bracelet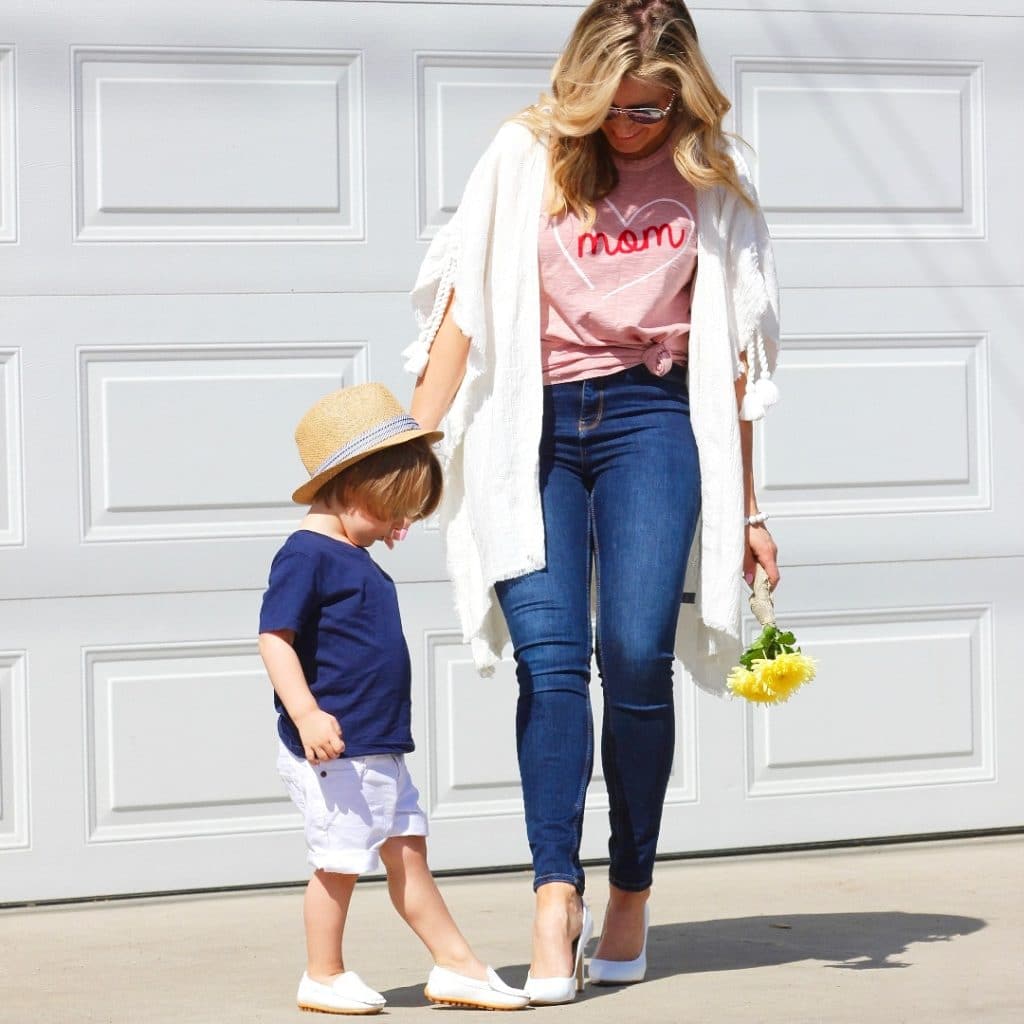 On Me: White Pumps (on sale!) | Mom Tank (Use the code 'Family15' for 15% off site-wide!) | Aerie Kimono (sold out) This one would look fabulous too! | Jeans (similar)
On Wyatt: Canvas Cut-Off Shorts | White Loafers (available in 8 other colours) | Tee | Fedora (similar)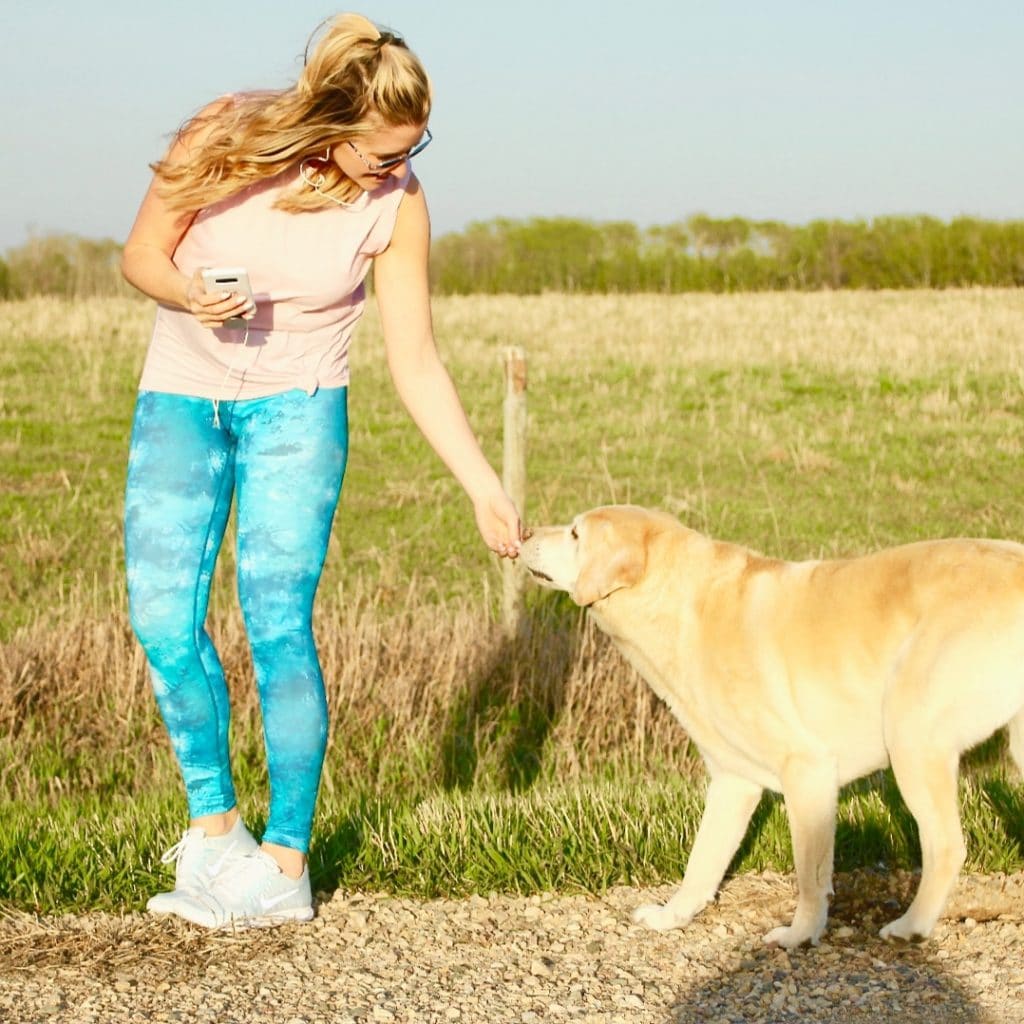 True Activewear Katie Workout Leggings (20% off with the code 'Kari20' | Nike Free RN Flyknit Runners | Muscle Tank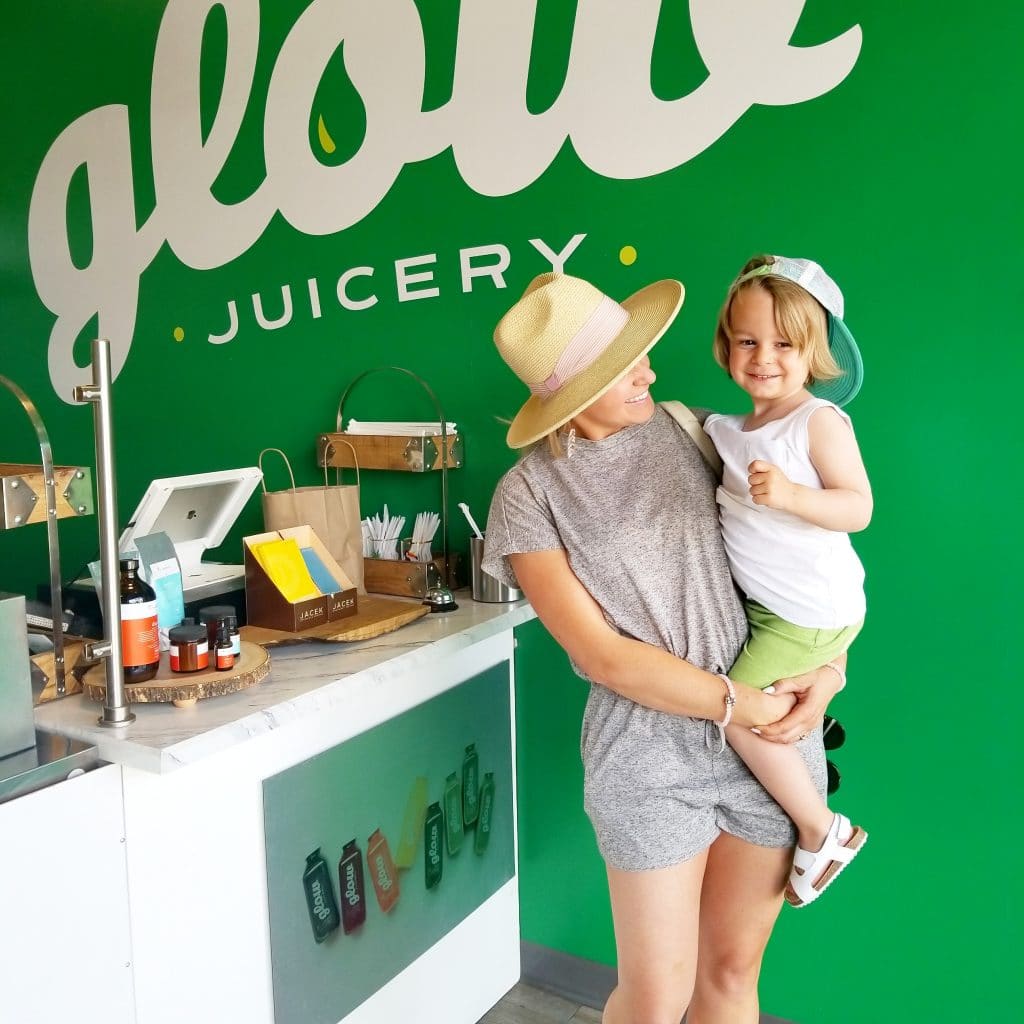 On Me: Mink Pink Romper (this one is almost identical) | Nine West Sun Hat (purchased at Winners) This one is great
On Wyatt: Leather Sandals | 'Super' Shorts | Tank
Floral Skirt | Lace Blouse (part of a two-piece set) | Nude Pumps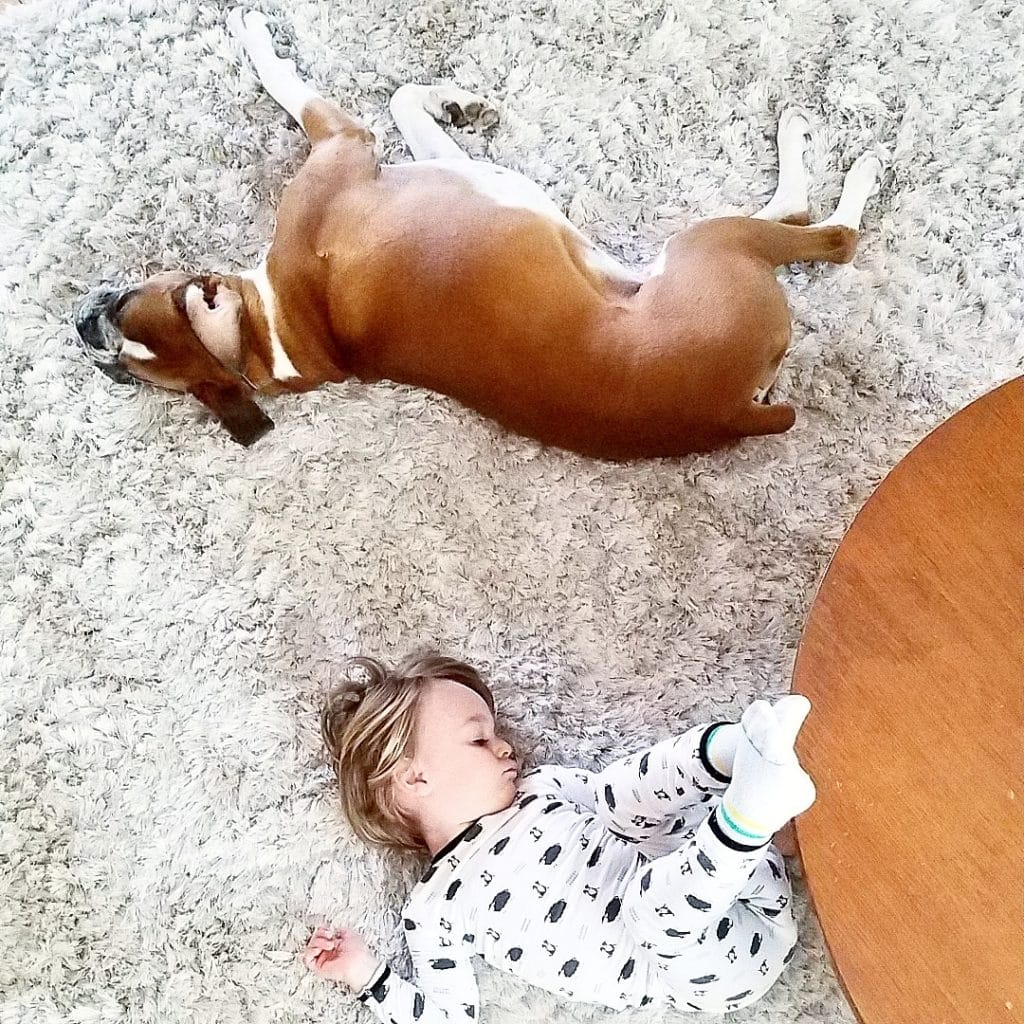 Wyatt's All-Natural Bamboo Jammies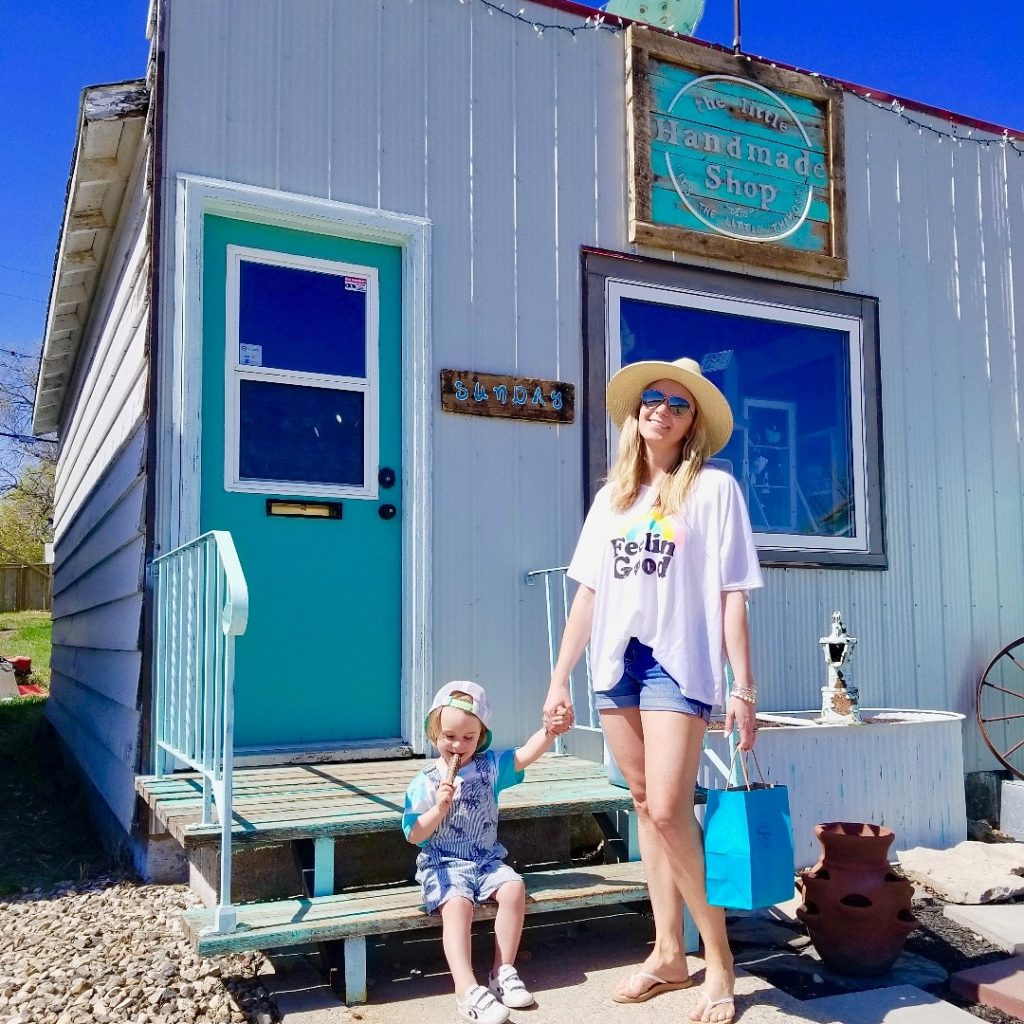 On Me: Feelin' Good Oversized Tee | Boyfriend Shorts | Roxy Flip Flops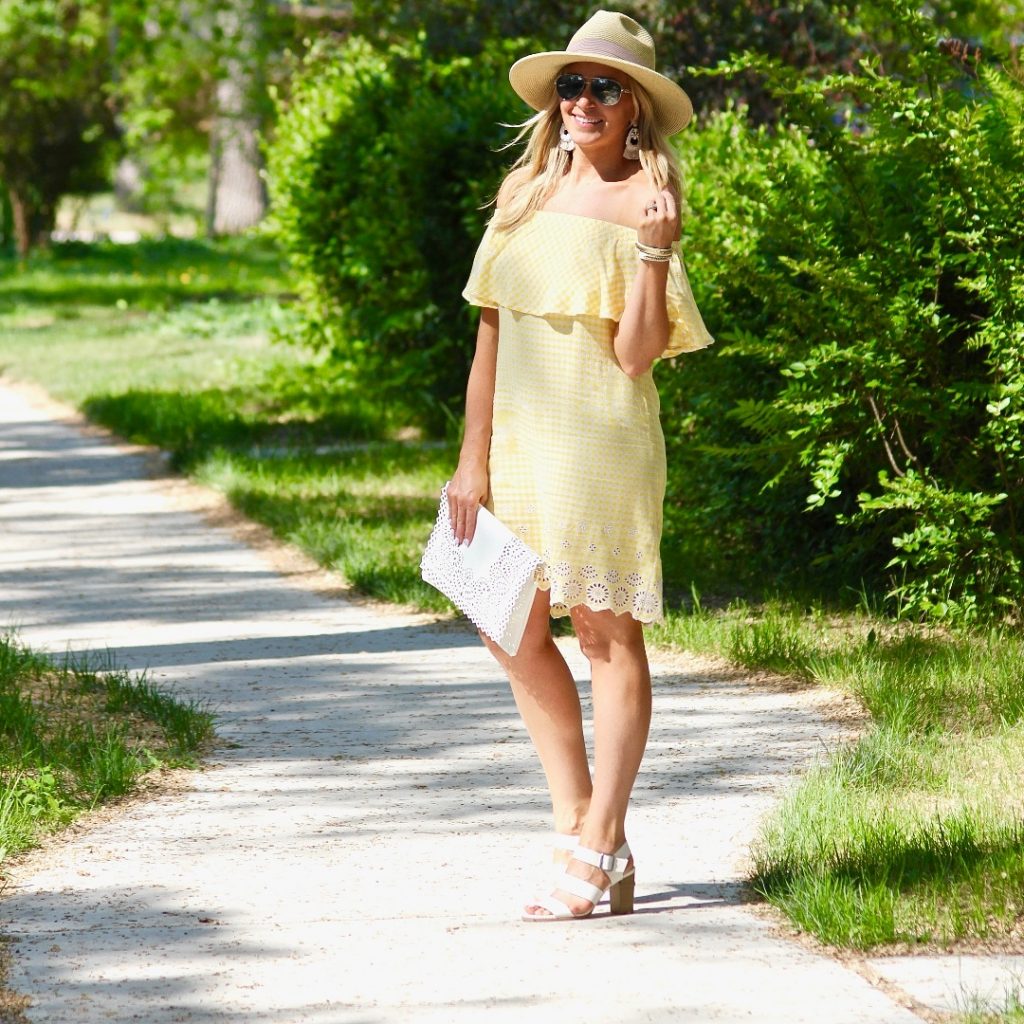 Yellow Gingham Sun Dress | White Block-Heel Sandals | Audrey Statement Earrings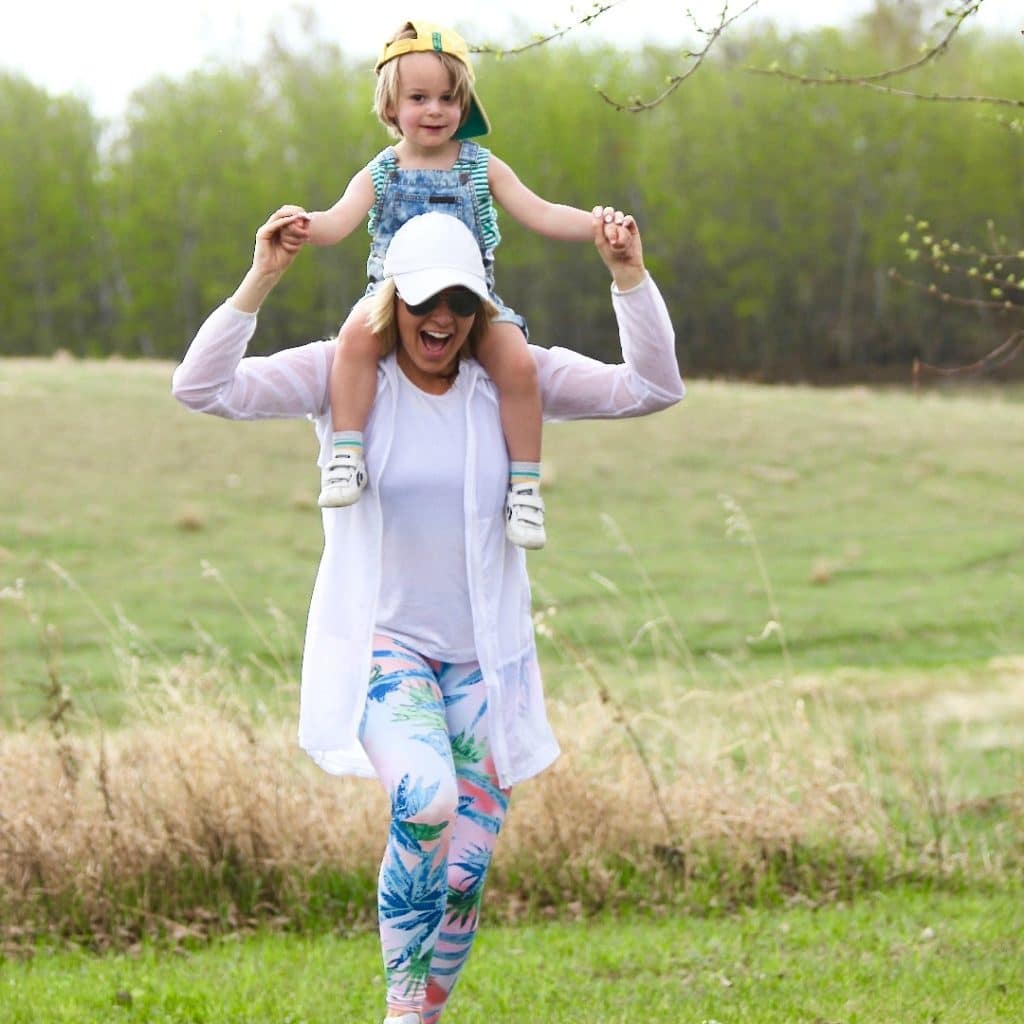 On Me: True Activewear 'Mel' Leggings (use my code Kari20 for 20% off sitewide!) | White Tank (similar) | Sheer Jacket
On Wyatt: Denim Overall Shorts | Green Striped Tank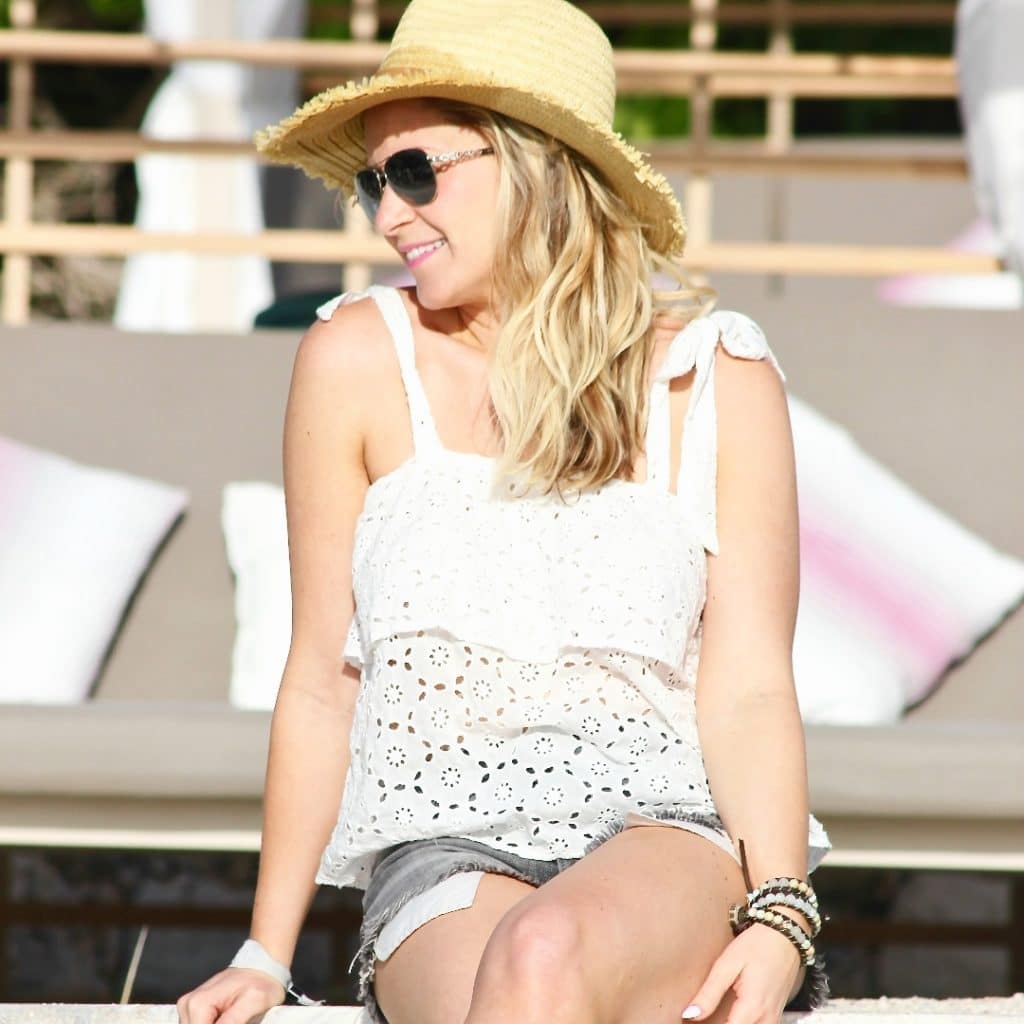 Billabong Sun Hat | Boho Antler Bead Wrap Bracelet | Eyelet Tank (almost identical) | Tiffany Aviators
Don't forget to 'Pin' this to your style boards!

Watch our Instagram to see where we're going and what we're wearing next!
Other Posts You'll Like:
Yee-Haw! How to Dress Western Stylish
xx