Shop my leopard fleece pullover, a few amazing teddy and faux fur coats, and my new Mala necklace!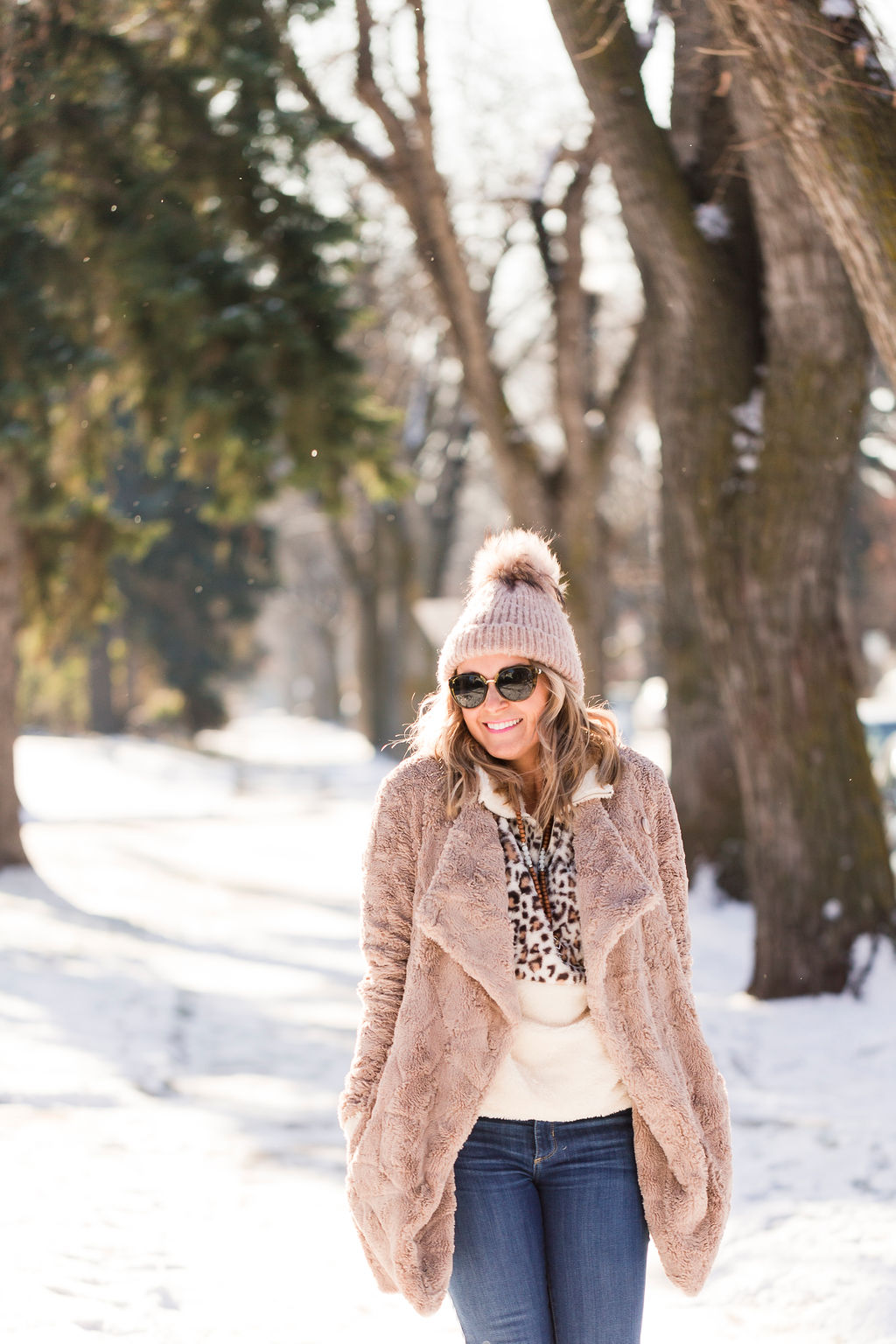 Oh my goodness- what a week! We've been doing a ton of home projects including revamping Wyatt's room to a big boy space-themed room! It was so much fun to create and his reaction was priceless. You can watch it under the 'Our Home' Highlight on my Instagram Story and I'll be doing a full blog post in the new year linking all the stuff we got to put it together.
Like you, we're also busy setting up for Christmas. We've got the outdoor lights up, our Copper Farmer's Wreath is hanging (check out my last blog post: How To Keep Your Holiday Wreath Fresh), and the tree is being decorated this week! September to December just flies by, doesn't it?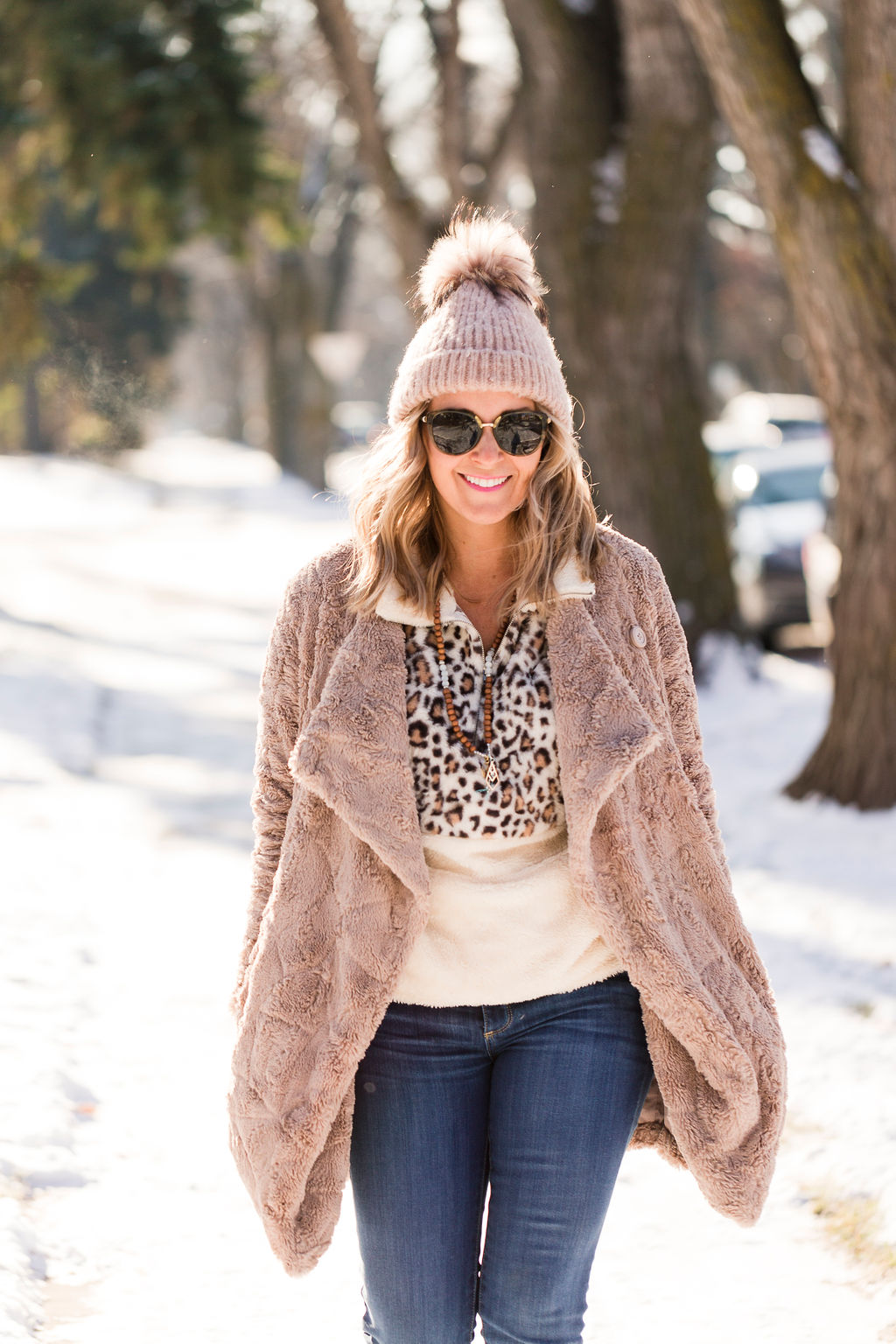 Leopard Fleece Pullover
This past week has been pretty snowy but warm where we live. With the weather constantly changing, I'm all about layering in this season. The pairing of this coat happened completely by accident! I threw it on over the pullover to run to my car, and when I came back inside and caught a glance in the mirror it actually worked together. Happy accident!
As soon as I saw this leopard fleece pullover at Red Ribbon Boutique I knew I had to have it. The cream bottom and collar really breaks up the leopard print nicely. It's snuggly but still light enough to layer. Shop it here.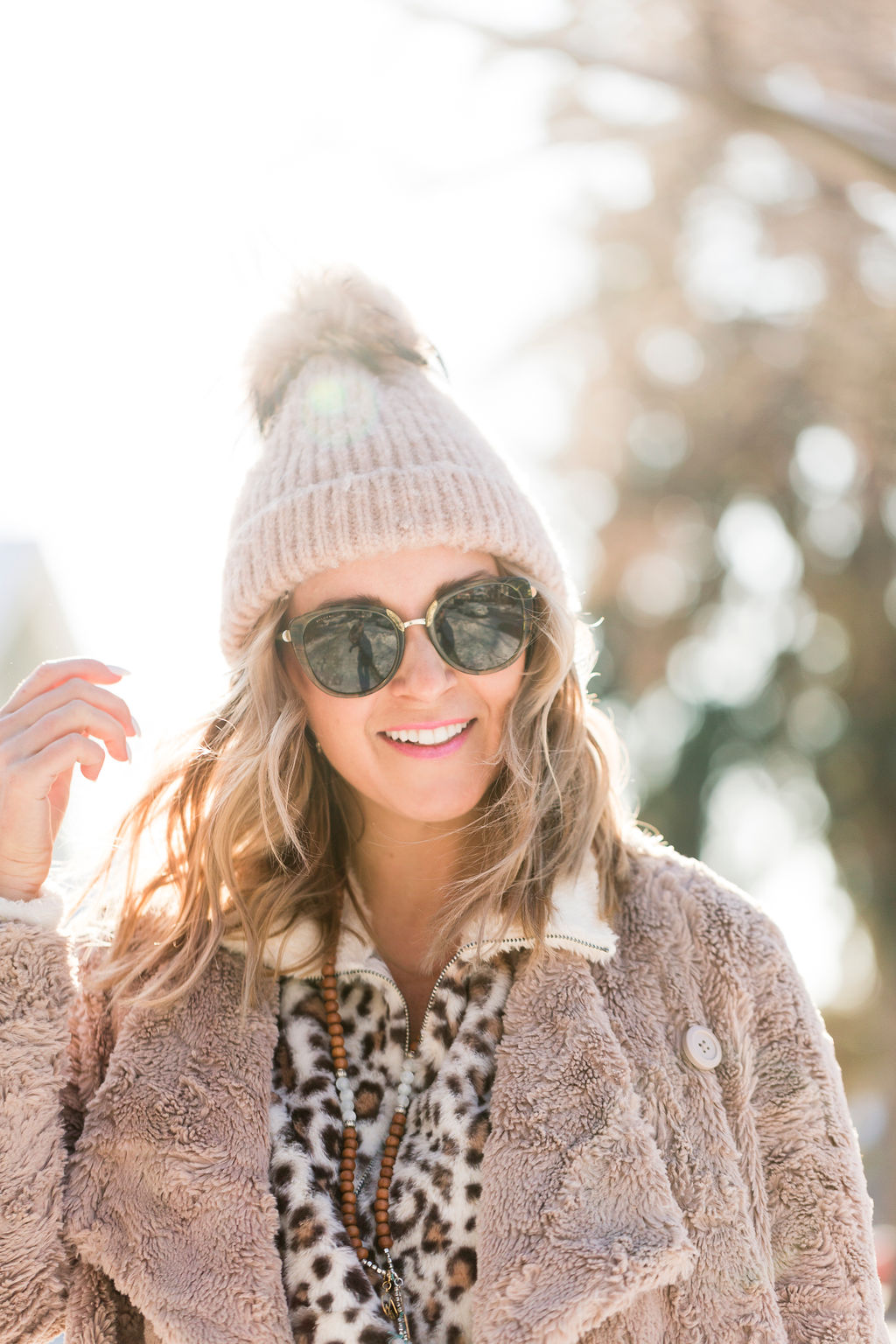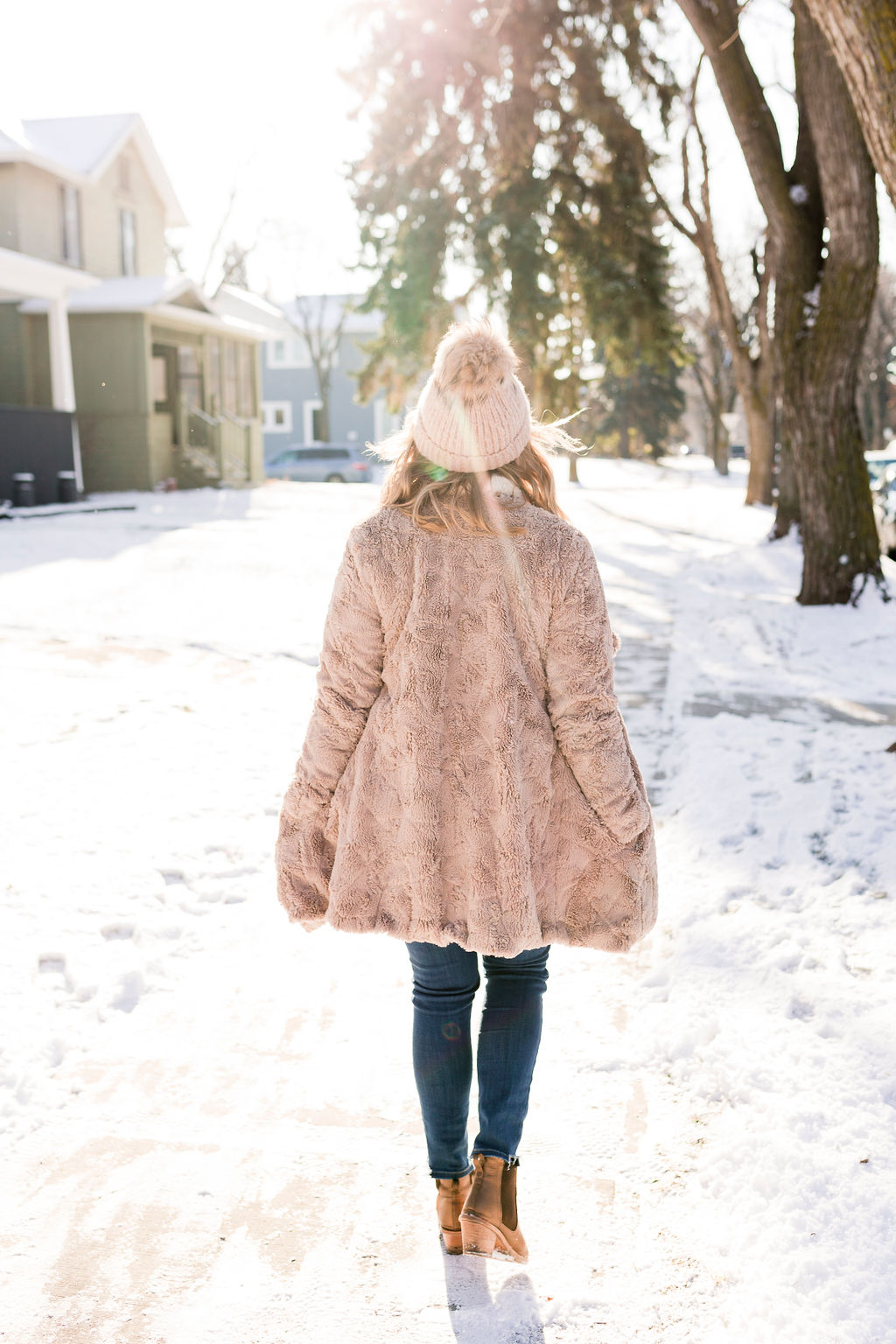 The Coat
The coat is from last season, but as I'm sure you've noticed, you can get similar ones everywhere.
Here are a few of my favourites: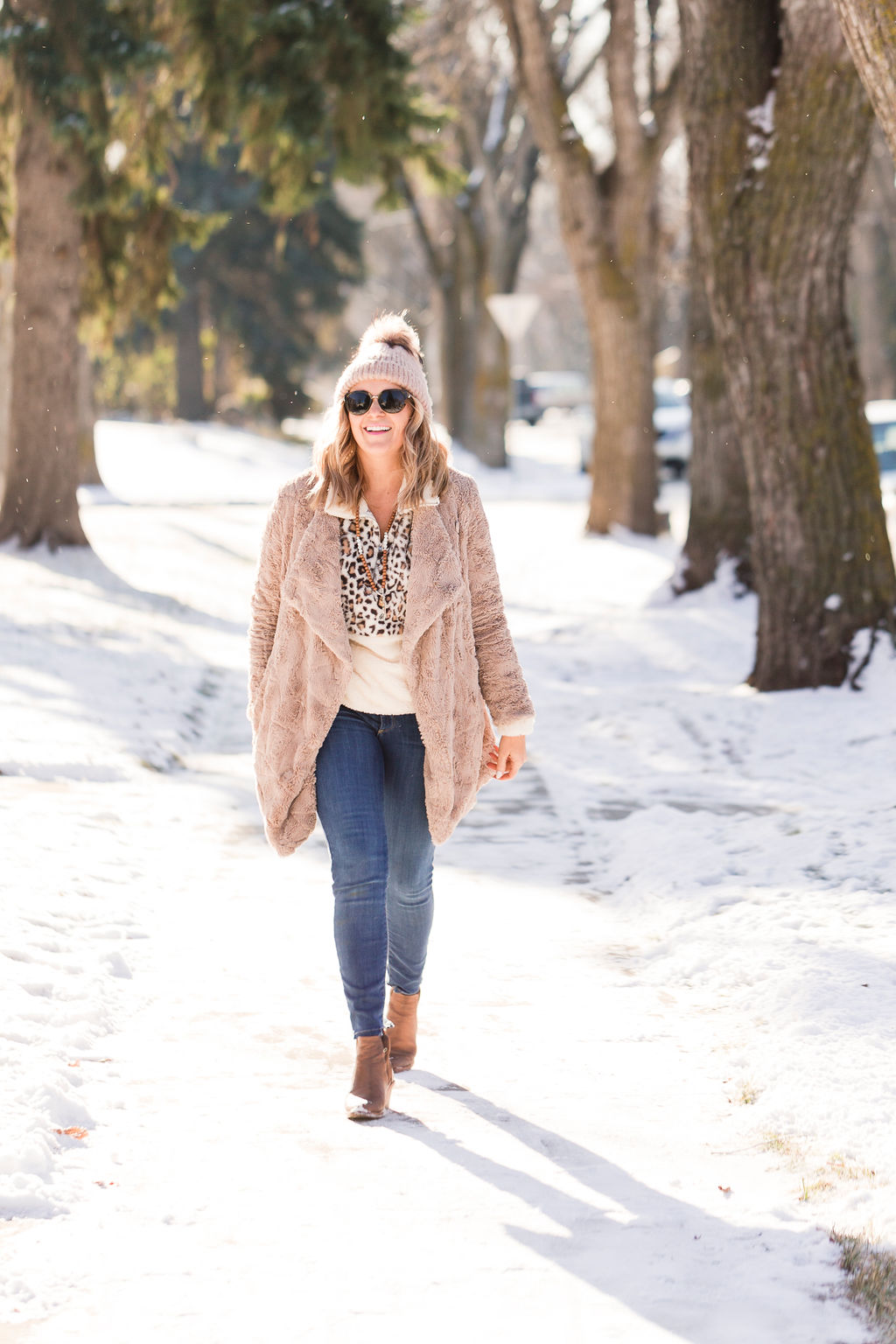 Mala Tranquility Necklace
With the busy-ness and stress that can sometimes come with the season, I love having this beautiful tranquillity mala necklace on me. Created locally by Mala and Me, the Tranquility Mala is made with sandalwood (promotes a positive frame of mind), moonstone (alleviates stress), and gold (removes negativity and promotes healthy digestion).
I would typically pair this with a plain-coloured tee or sweater but I love the way it flowed with this outfit. Shop it here.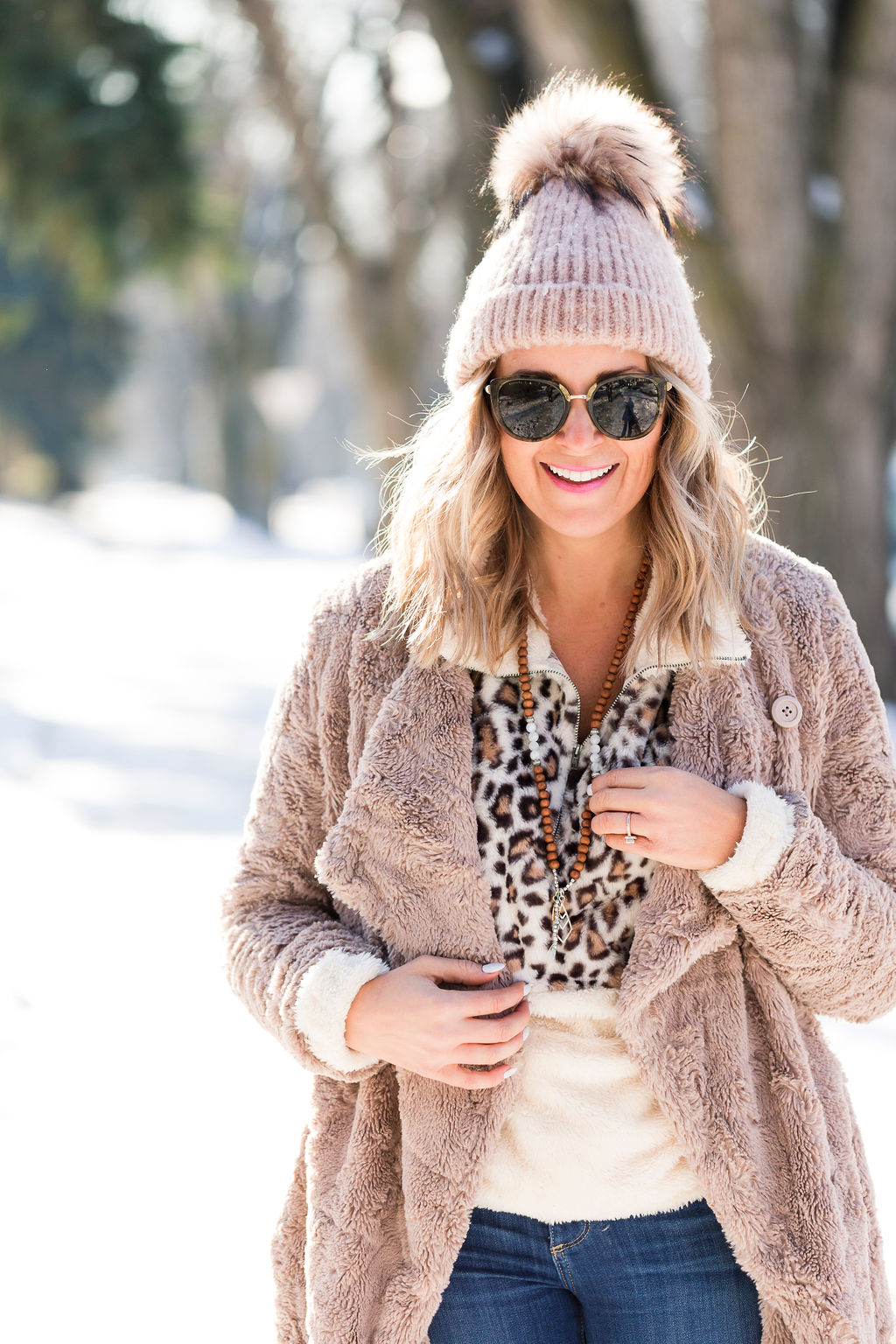 Pin this to your Winter Style and Shop Local boards and don't forget to follow me on Pinterest here.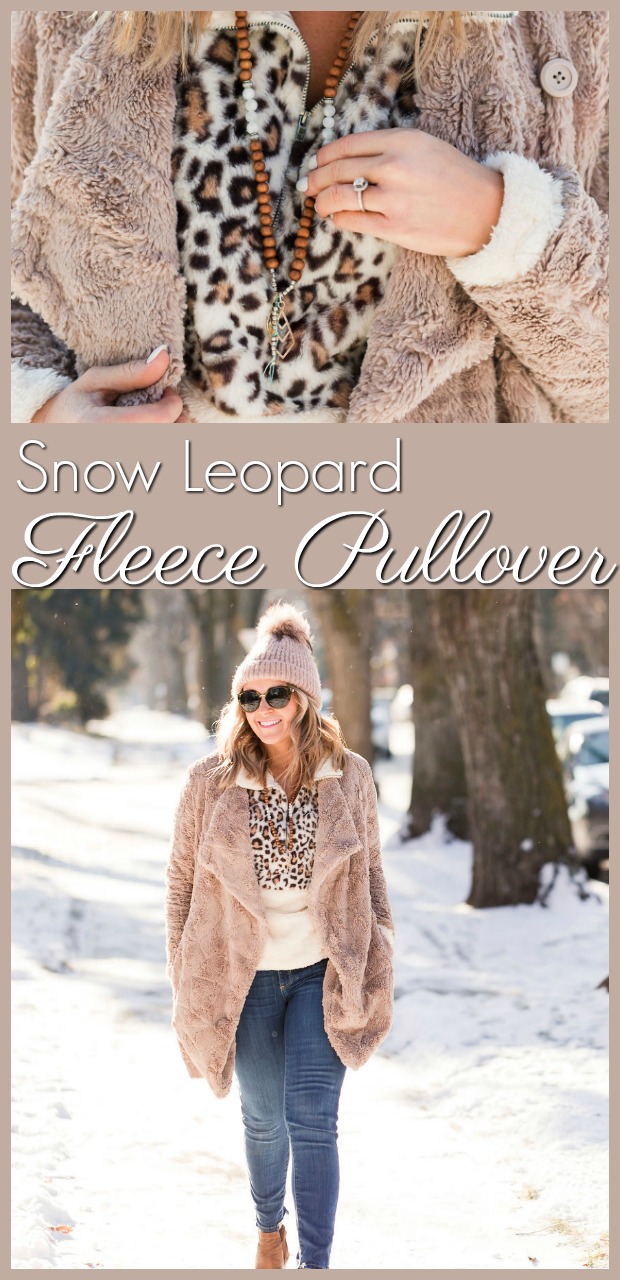 Other Posts You'll Love:
Best Canadian Outerwear For Kids
xx