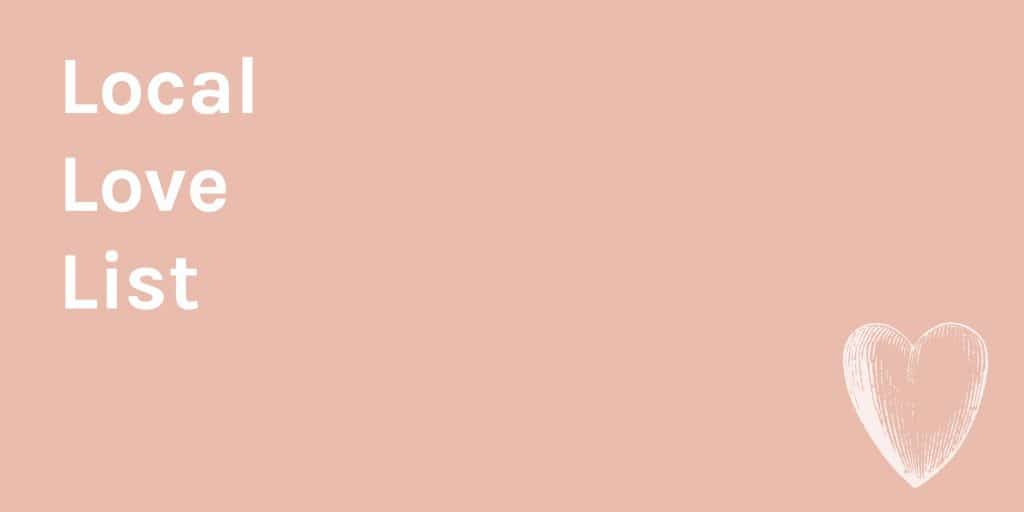 Mural Ready
It's done! Thanks to a successful crowdfunding campaign, the new Okuda San Miguel mural is up in Old Strathcona! The crew over at El Cortez/Have Mercy/Holly Roller were behind the push to have a six-story mural painted on their building across from the Old Strathcona Farmer's Market. An unveiling party will be held tomorrow (Saturday, July 21) starting at 3pm at El Cortez.

Best Hot Broth
Heads up: I've discovered some of the best soup in the city. Friends and I ordered in from Cafe Mosaics (via Uber Eats) and, for the first time, tried the Laughing Monkey Hot Pot. I could've eaten three of them! Coconut Satay herbal broth with kale, onions, Brussels sprouts, pea shoots, hemp hearts, chia seeds, and brown rice vermicelli. Plus, your soup arrives in big mason jars! You have to try it. Check out their full menu here. 

Sober Saturdayz
Mark this down in your calendar for next month: Sober Saturdayz inaugural event 'Daytime Disco' is happening Saturday, August 25 at El Cortez. Sober Saturdayz is an Edmonton group that is curating a series of events around the city that are high energy and fun, in a setting that promotes healthy living. Basically, non-alcoholic events that are actually cool and fun! You can hear organizer Kaitie Degen on my husband Ryan's show here, and find more information on the event here.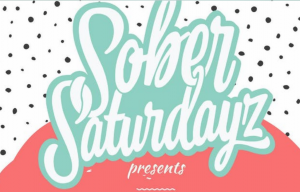 Prospects Games
We seriously need to fill the stands at Re/Max Field! We had such a great time at the Edmonton Prospects game (in fact, Ryan and Wyatt have now been to two games in one week). Baseball fan or not, there's nothing quite like sitting in the stands at the ball park in the summer sun, with a hot dog and beer, watching the game. It's definitely something to consider for your next family date night (about the same cost as going to see a movie). Only a few games left in the regular season. Ticket prices and schedule here.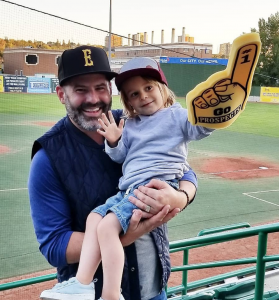 Pura + So Pretty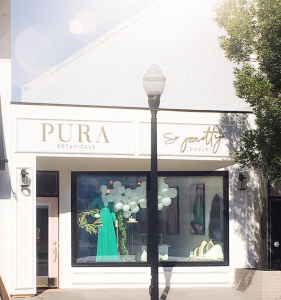 Macrame Art
I sit underneath this wall hanging with a cup of coffee in the morning and a glass of wine in the evening. I'm thrilled to tell you about my good friend Kyla Lindholm, who recently launched her fibre and macrame art business Wren Works! She created this stunning piece with driftwood and air plants for our outdoor oasis on our back deck. See more of her stuff and get your order in here.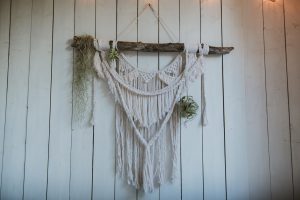 Fruit Trees Map
Discover fruit trees you can pick with the City of Edmonton's edible fruit tree map. Bring your own ladder and pick 'til your bucket is full! You can zoom in on over 22,000 (!!) pear, plum, apple, and cherry trees available for harvest.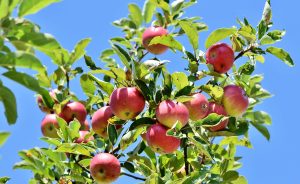 Natural swimming pool
Reviews seem to be positive for the new all-natural, man-made swimming pool at Borden Park, which has now been opened for about two weeks. (Line-ups are still pretty long, so we're waiting until the hype cools a bit before checking it out.) There's beach volleyball, tons of sand to dip your toes, a concession, and more. Check out the very specific guidelines before you go here. It's free to attend all summer!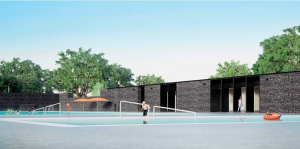 Ice Cream
Earlier this week, we took the High Level Streetcar across the river to get ice cream at Whyte Ave's new Yelo'd shop – Filipino and Asian-inspired flavours of ice cream and baked goods. It was delicious. Much lighter than your regular ice cream. I had purple yam and coconut soft serve in a black sugar cone. #yum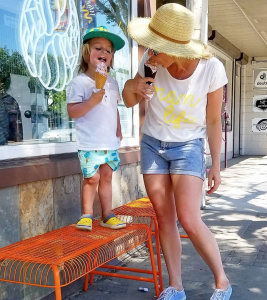 Halifax Street Food
A little East-coast on the Prairies: Blowers & Grafton just opened in Old Strathcona (10550 Whyte Ave). I want to go in just for the Scallops and Fingers! Full menu here. Looking forward to checking it out.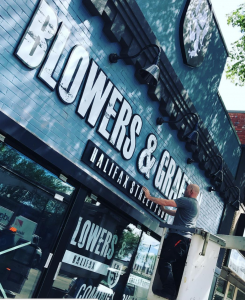 Two Giveaways!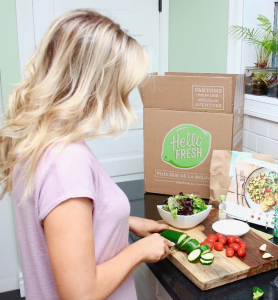 Do you know of any hidden gems, unique events, or cool local product in the Edmonton area that may be a fit for the Local Love List? Please email me!
xx