Canada Day Fireworks
Here are the best spots to watch the spectacular fireworks in Edmonton! Start time is 11 pm. (feel free to add to the list in the comment section below):
Remax Field
Alberta Legislature Grounds
Victoria Park
Government House Park (Groat & River Valley Road)
Ezio Faraone Park
109th Street at Saskatchewan Drive (on foot only)
River Valley Road (on foot only)
Walterdale Hill and Queen Elizabeth Park Road (on foot only)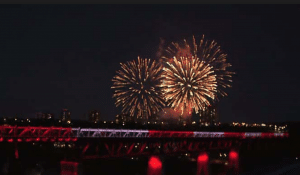 Edmonton Riverboat
Add this to the list of best spots to watch the fireworks. This one actually might be THE best! The Edmonton Riverboat (formerly Edmonton Queen) has a sunset cruise with live music, prime rib dinner, and a spot to anchor near the Walterdale Bridge to watch the fireworks! Amazing! Get tickets here. The riverboat just got a snazzy million dollar reno. The outside pretty much looks the same but the inside has been overhauled. Photos here.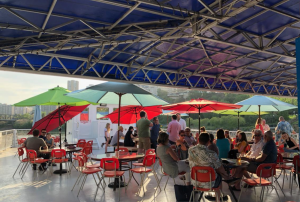 Canada Day Party
This looks like the biggest Canada Day shindig in the city. Pop into the Alberta Leg grounds between noon and 9 pm for free family friendly entertainment and activities. There will also be a ton of food trucks on hand! All the details here.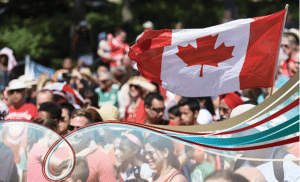 Canadian Pizza
Love Pizza is featuring the Poutizza to Celebrate Canada Day. You guessed it – it's a poutine on a pizza (I think my thighs expanded as I wrote that and I can't wait to sink my teeth into one. You can snag one at either of their locations from today until July 2.
Canadian Puppies
Fox & Tux Pet Boutique on High Street has an amazing selection of Canadian swag for your pet. Moses will be rocking this maple syrup bandana on the big day. Check their Insta for more!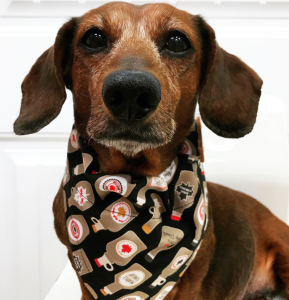 Canadian Tees
Ole Originals makes a really good Canada Day Tee. You can shop them online but seeing as though we're two days away from the big day, find which local boutiques carry the line here.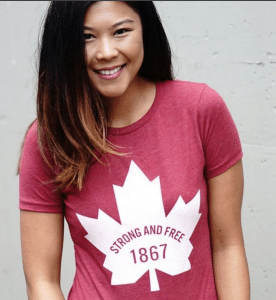 Memorable Moses Moments
I'm so excited to share my brand new blog post with you! Six Memorable Moses Moments For His Sixth Birthday is a look back at our time with our now six-year-old boxer. We're also sharing some of our favourite pictures of him over the years, including his first-ever photo at three days old! I would love for you to go check it out – right here.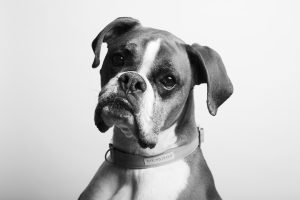 Statement Ring
Stumbled across a photo of this ring on Instagram the other day and immediately fell in love. The Honour Shield Cocktail Ring by Edmonton jewellery designer Cara Cotter. It's "regal, strong, and feminine". Who wouldn't want that on their business card? Shop it here.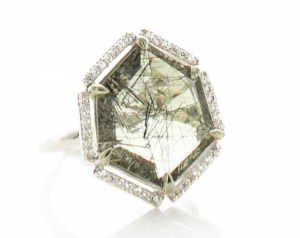 Meuwlys
The new artisan food market officially opens July 5! You'll find charcuterie, sausage, and preserves at their 124 Street and 107 Ave location. We were lucky enough to sample their Secret Meat Club Subscription Box. Guys – it's to die for.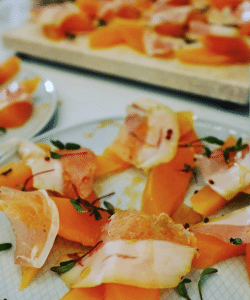 Yummy Mummy Morning
Lil' Rascalz Shop has a Yummy Mummy morning coming up July 4. Snacks, discounts and the staff take care of your kids while you shop. Hello! Goes from 10-2 inside Bamboo Ballroom (8206 104 Street). Lil' Rascalz also just announced their new online shop! Check it out here.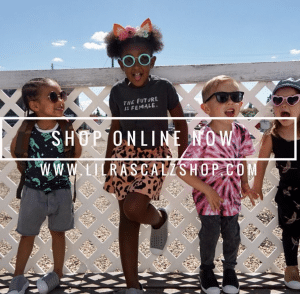 Bag for a Cause
Only two more days to get this Limited Edition Duval Canada Bag in support of mental health. I own it. I love it. A portion of the proceeds goes to mental health initiatives. Such a great birthday or bride-to-be gift! Shop here.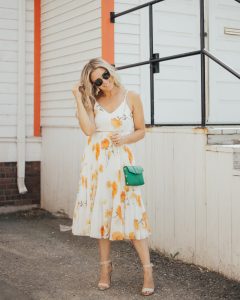 Food Truck Party
What the Truck?!'s next event is Friday, July 6 at the Edmonton Valley Zoo. 15 food trucks and Lucy the Elephant (let's not launch into that controversy this time.) It's a fun night out! Check here.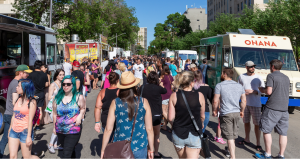 Elle's Closet Boutique Stays!
The popular Athabasca-based boutique had a pop up on 124th in Edmonton last week and has decided to stay until July 17 to test the waters! They're a perfect fit for 124th and I hope they're here for good!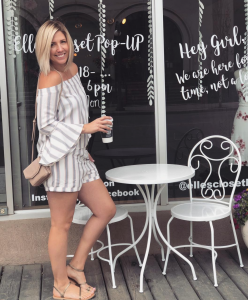 Bison + Bacon Birthday Cake for Dogs
Your pup will inhale this delicious bison and bacon birthday cake! You can even slice some off for yourself.
(My favourite part is the icing.) I made this for Mo's birthday last week. Here are all delicious ingredients and tips for Pinterest-worthy decorating!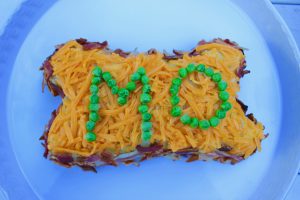 Tres Party!
Why wait until Canada Day to party? Tres Carnales Taqueria is celebrating it's seventh birthday tomorrow (June 30) with a big celebration. DJ, cake, drink specials, etc. IF you know the crew at Tres, this will be a sweet party.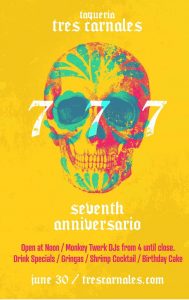 Six-Story Mural in Old Strathcona
The crew over at El Cortez/Have Mercy/Holly Roller has launched a crowdfunding campaign to have a six-story mural painted in Old Strathcona. The hope renowned Spanish artist Okuda San Miguel will paint from July 16-21. Find out the why, donate, and see more pictures here.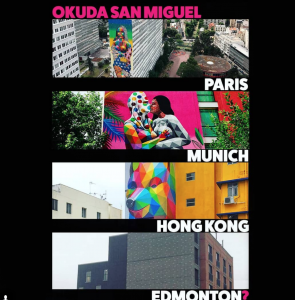 You can read last week's Local Love List here!
Do you know of any hidden gems, unique events, or cool local product in the Edmonton area that may be a fit for the Local Love List? Please email me!
xx