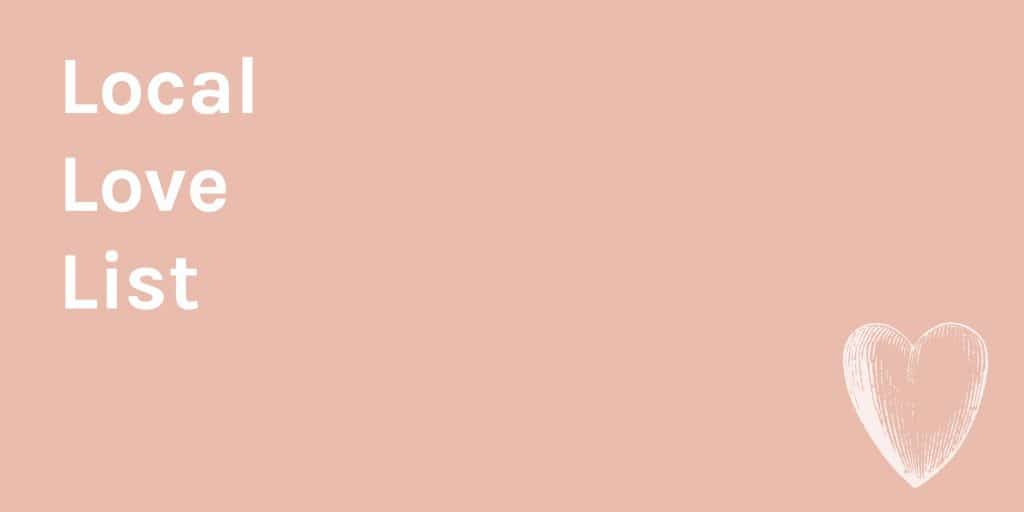 Welcome to the first edition of my Local Love List! Look forward to this list in your inbox every Friday morning. If you know me, you know how passionate I am about Edmonton. The list will showcase things I love about this city, new gems I've discovered, local fashion, food and blogging news and experiences I've had throughout the week.
Here we go!
I was thrilled to be part of a photo shoot, with a few other local female entrepreneurs, for Shop the Skinny's new women's line! Watch for the official release of these beautiful pieces this Sunday, April 2! (blog post coming on this soon.)
There's a big street party going down on Rice Howard Way tomorrow (Saturday, April 1). Dogs and kids are welcome!
The Oilers clinched the playoffs!! (Just in case you hadn't heard.) We're all set to cheer on the boys. We should know the official schedule around April 10.
I had a chance to try out lululemon's brand new workout gear made with Nuflux fabric. It's so light you practically feel naked. More photos here and here. We suited up at lululemon Whyte Ave and headed over to YEG Cycle Spin Studio for a noon class with motivator Robin Kerr. (She plays great music!)Photos: Jody Bailey 
Speaking of YEG Cycle… they've finally released the location of their second studio! 12302 Stony Plain Road. It's an old Rogers store, right beside Western Cycle. I've heard it's opening sometime in May.
Edmonton's first cat cafe opened this week! Cat Cafe on Whyte (10111-82 Ave)  gives you an opportunity to cuddle with cats while having a coffee. I love that they've teamed up with a rescue organization to help find cats forever homes. Read more here. 
We finally got out to Chartier in Beaumont! My husband Ryan and I have wanted to try this place out for a while. Recently voted 'Best New Restaurant' by Avenue Magazine, it's all it's cracked up to be. The food is freaking fabulous and the decor – rustic and chic with a vintage vibe. The best part? Owners Sylvia and Darren Cheverie are some of the nicest humans you've ever met. The perfect place to celebrate our 8th wedding anniversary!
Have a spot I should try or an event you want featured in the Local Love List? Please be in touch – kari@kariskelton.com.
xx