Hidden gems, cool local products, and unique events in the Edmonton area.
Here's what's on your Local Love List this week! You can now follow the Local Love List on Instagram here!
The Local Love List is published the first Friday of every month at KariSkelton.com.
Thank you for continuing to read my blog, and supporting my small business!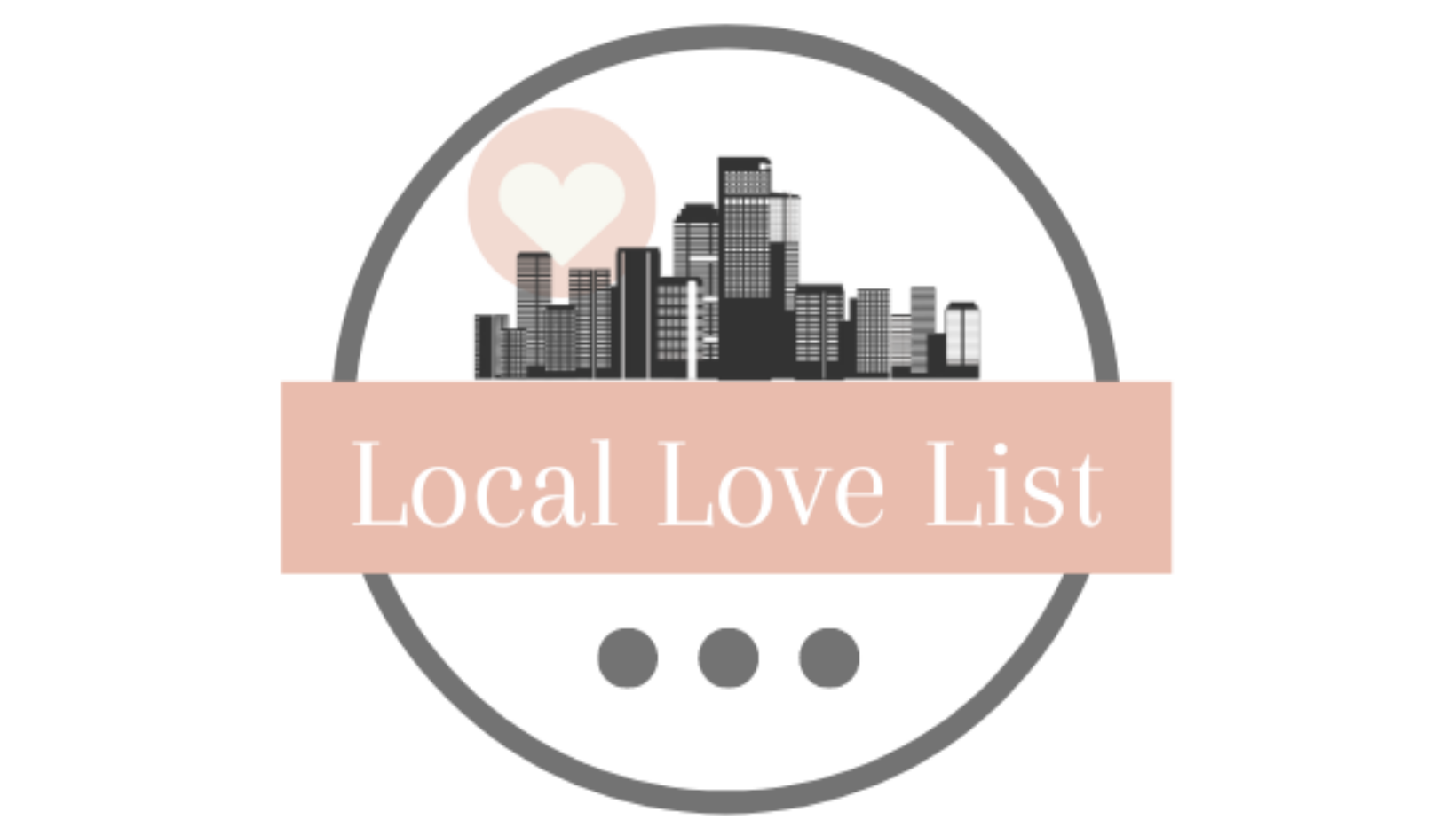 Whoville Gingerbread House
Bring your kids to Duchess Bake Shop on 124th to check out the Whoville gingerbread house! These guys always do a stellar job every year with their themed house. Make sure to bring brand new 'Ginch for the Grinch' (underwear) for your chance to win their Destroy Gingerbread Whoville contest. They're also accepting new underwear, socks, mittens and toques to donate to the Bissell Centre. Each time you bring a donation, you'll be entered to win a private party where you'll get to destroy the gingerbread structure with your family and friends. Go here for more details.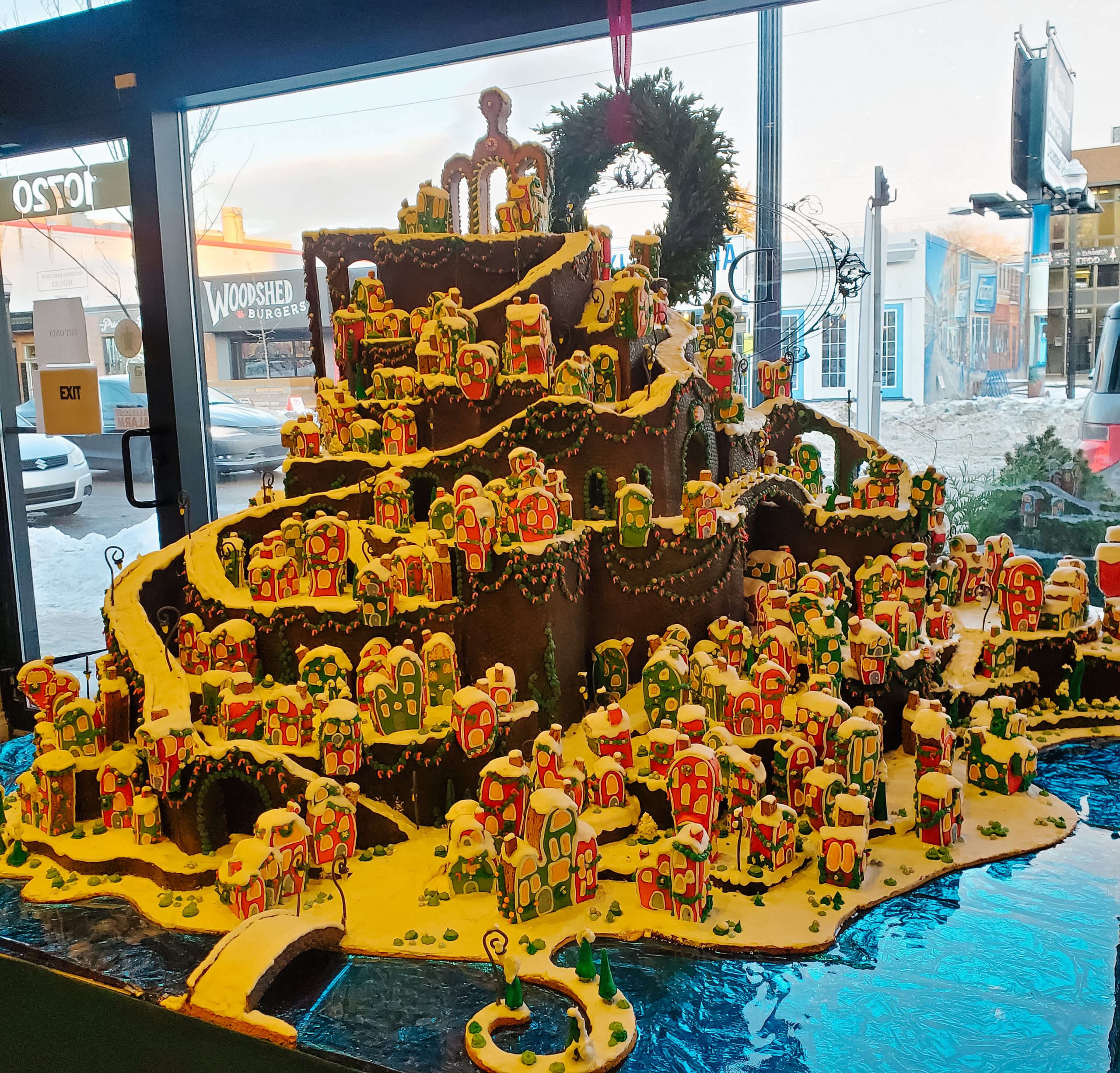 New Restaurant
There's a brand new place to eat at the Art Gallery of Alberta. May is owned by Jimmy Shewchuk of Prairie Catering which also handles events and food service for the AGA. Local producers make up most of the menu which will be refreshed every few months. They're doing a Holiday Light Up Brunch on December 4 and 18. Make a reso here.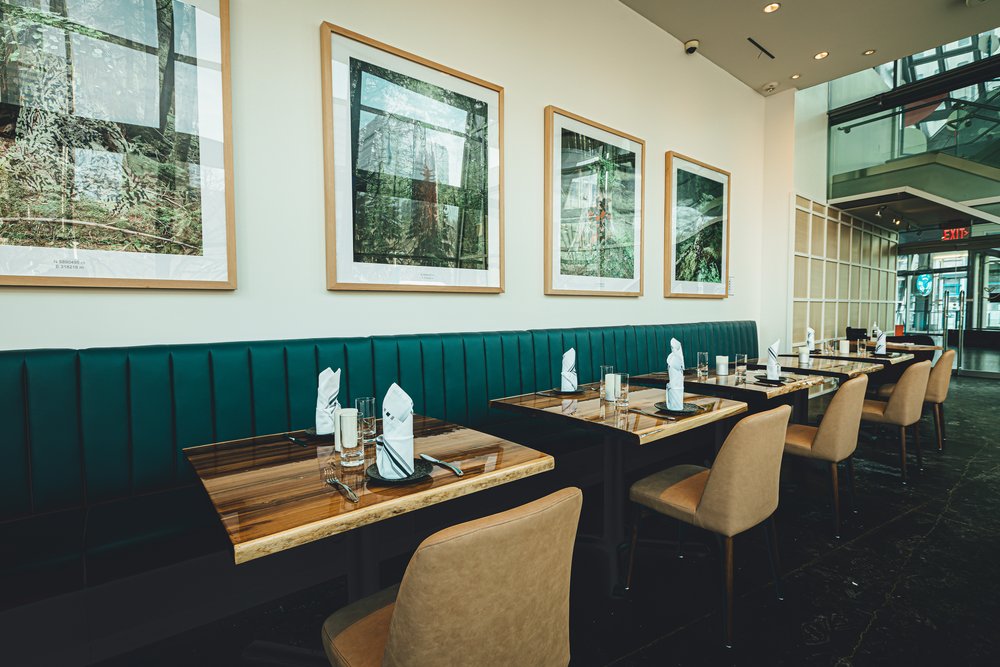 One-Stop: Shop Local
A brand new way to shop and support local this holiday season! Pop by Unite at Kingsway Mall – tons of your favourite local vendors are set up in 'mini shops' throughout 6700 square feet of store on the upper level. Plus Uproot Food Collective has a whole section with yummy eats and drinks! Check out the vendor list here.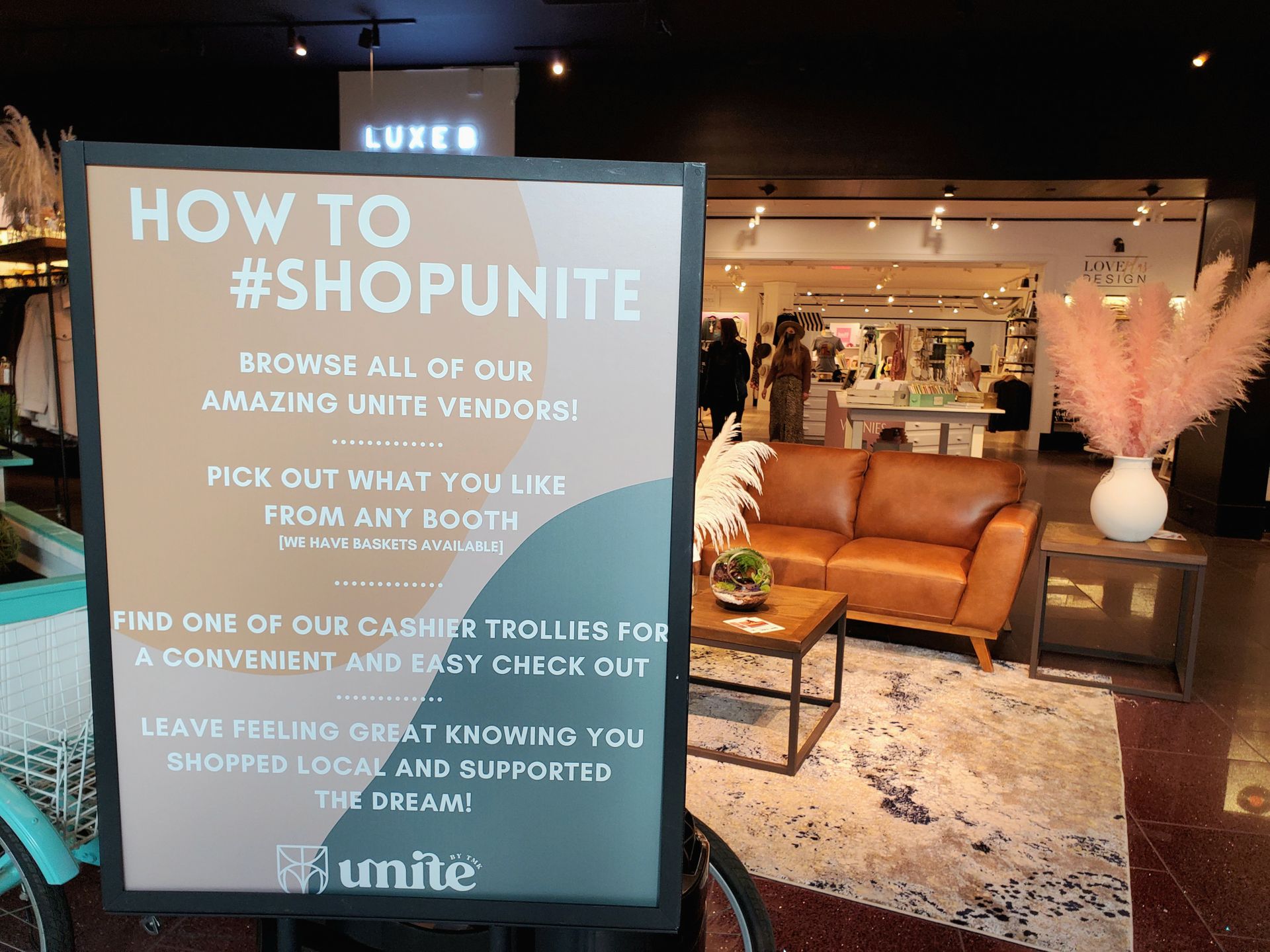 Hot Chocolate Sugar Shakers
Top off your hot chocolate or latte with these pretty holiday sugar shakers! A collab between Copper Spice Co. and Kira from Northern Style – these come as a set of four jars with two shakers and two grinders – Winter Spiced Vanilla Bean, Salted Toffee, Coffee Bean Cacao, Candy Cane Mocha. You could also use them as a cocktail rimmer! They are currently sold out BUT will be restocked today (Friday, December 3) at 7 pm MST. After that, I make no promises. 🙂  Don't forget – you can use my discount code KARI15 for 15% off site-wide at copperspiceco.com!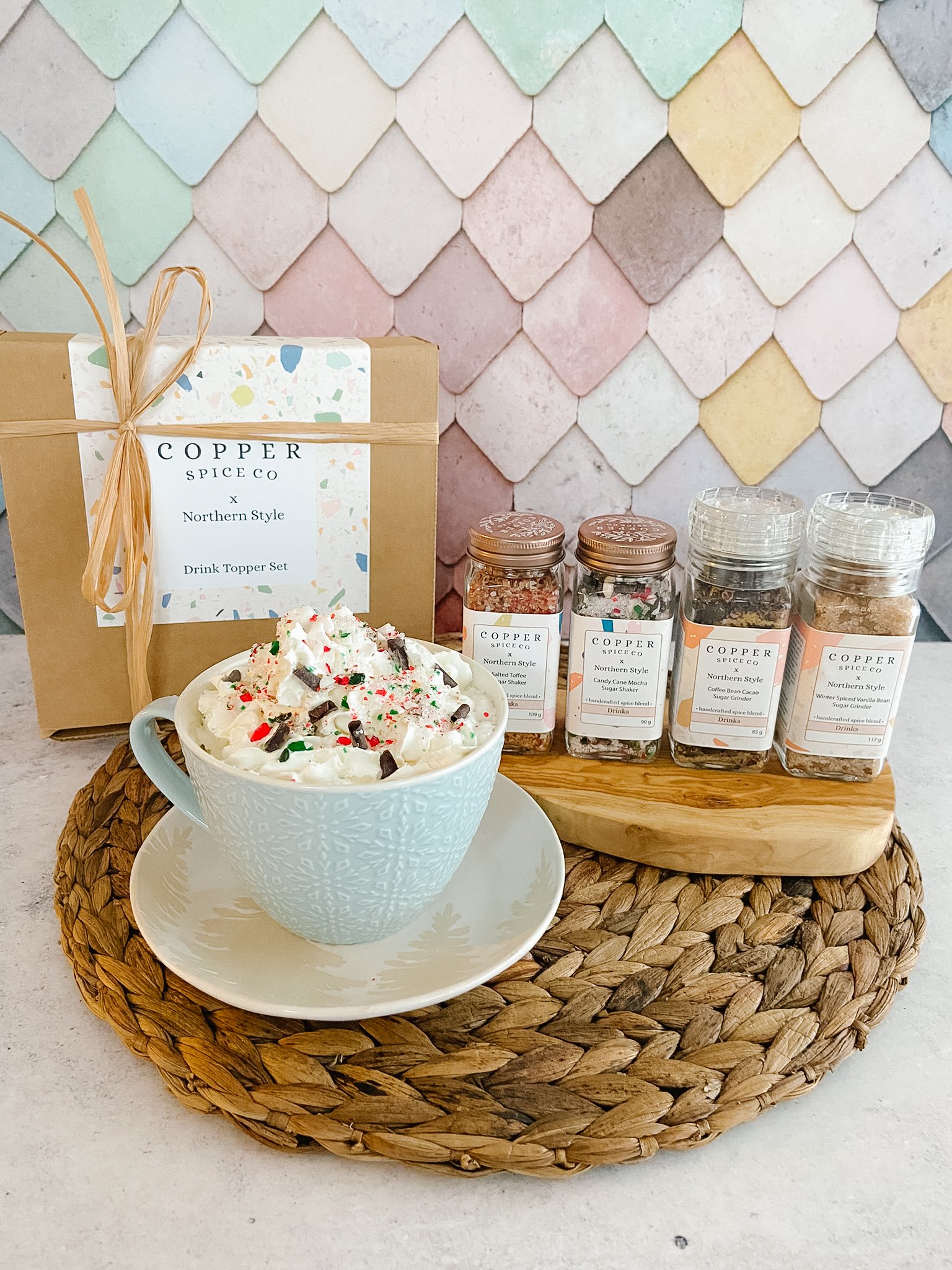 Beautiful Bear Ornaments
Hand-carved and signed by Indigenous Sculptor + Painter Jason Carter, these translucent Alabaster bear ornaments are the perfect gift this holiday season – or put them in your tree and watch the lights twinkle through! There's a limited supply and each will be original and hand-signed. Get them before December 15 here.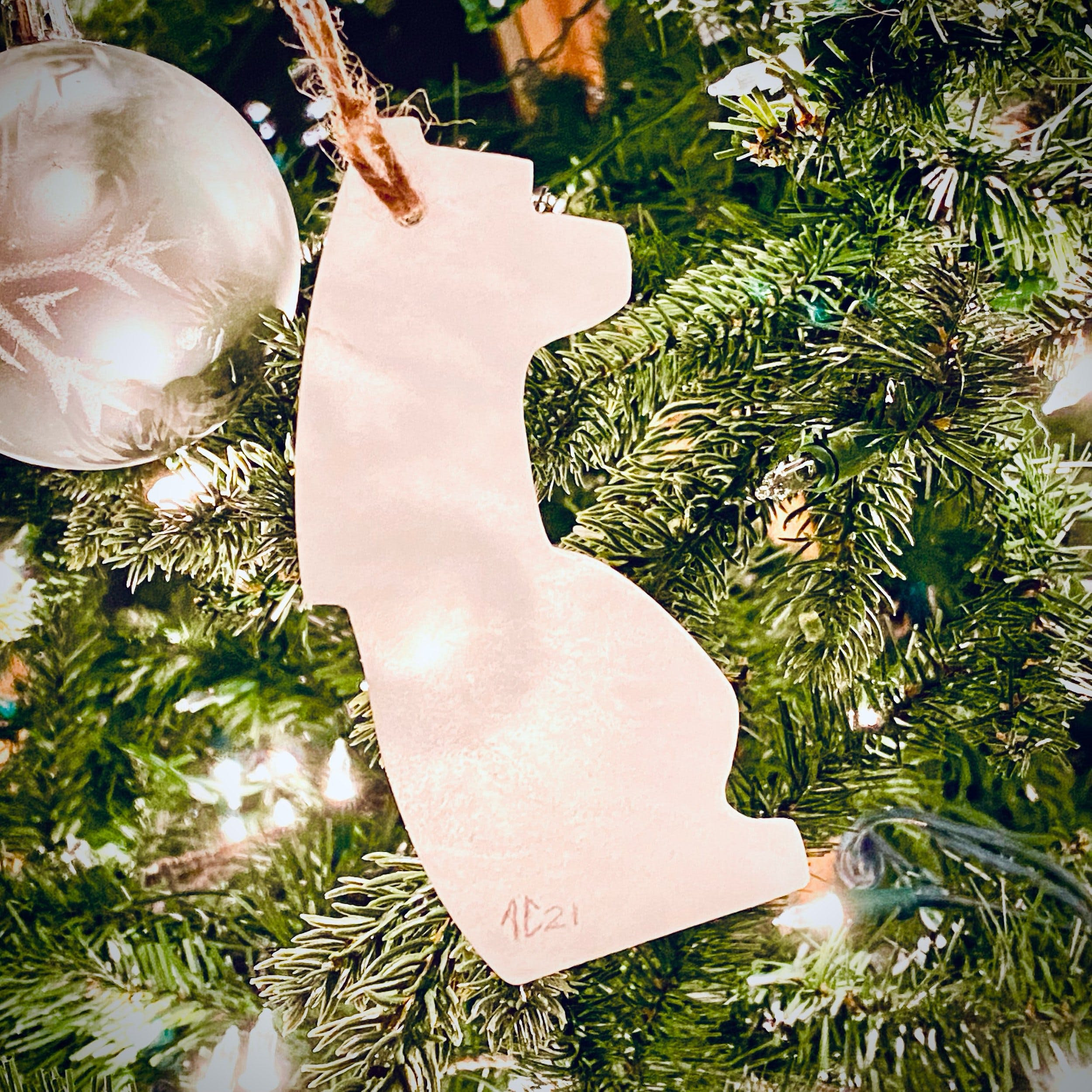 Christmas Lights Map!
Grab your hot chocolate, hop in the car with the fam and go check out the best private light displays in the city! Local blogger Christine Bruckman is back with her Drive-By Christmas Lights Map. All the best outdoor house displays in Edmonton for you to check out. If you have a pretty awesome display you can even upload you own to her map. Check it out here!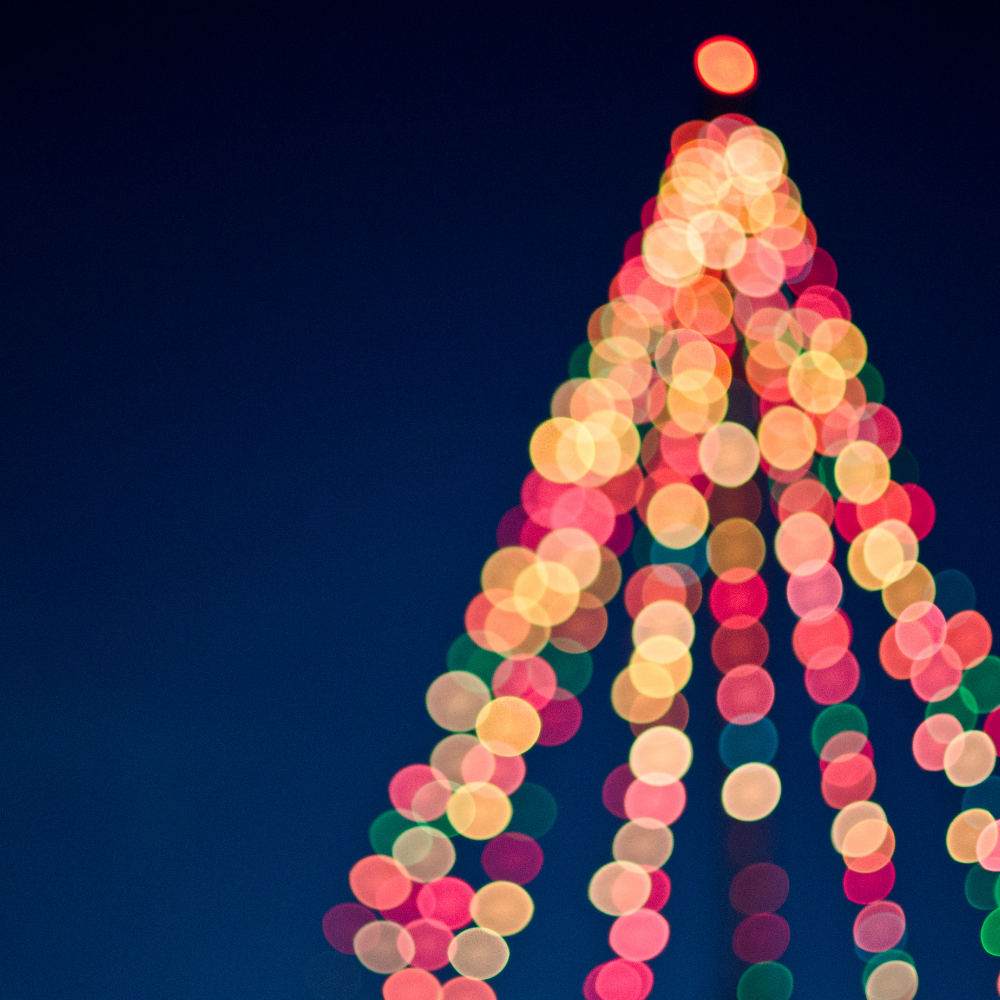 Festive Bath Bombs
I found these Fresh Wife gems at Unite at Kingsway but you can also shop them online here! Made with essential oils and plant-based ingredients, these Santa or Rudolph bath bombs are a perfect gift from your elf or as a stocking stuffer.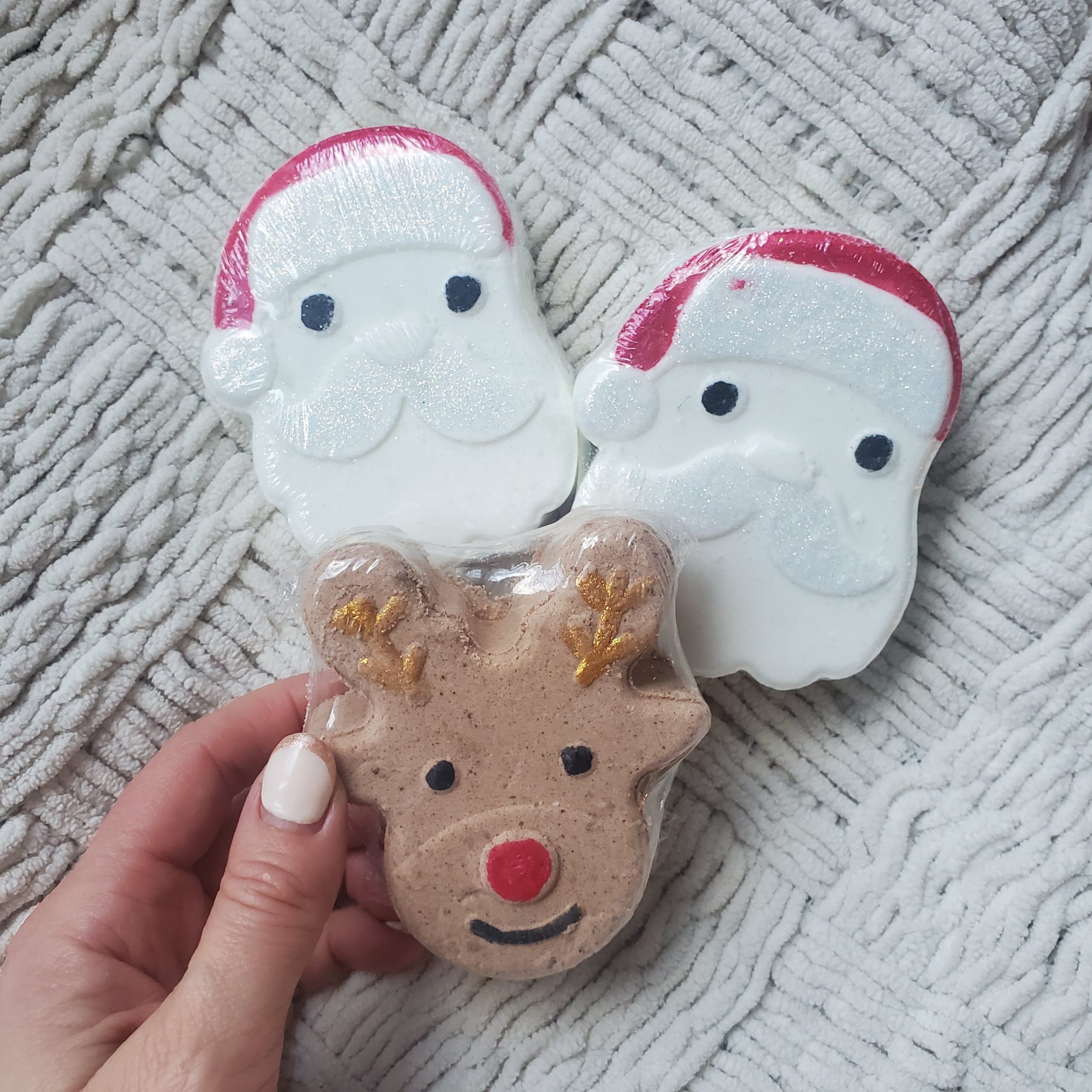 Holiday Boxes
These holiday gift boxes from Freson Bros. are perfect for porch drop-offs, corporate clients, or your kids' teacher! You can head to your nearest Freson Bros. and select your items, drop your items at the Gift Station and a Freson Bros. Stylist will arrange everything for you. OR – you can choose from one of Freson Bros. pre-designed boxes. Order in-store or call in to and arrange delivery. More details here!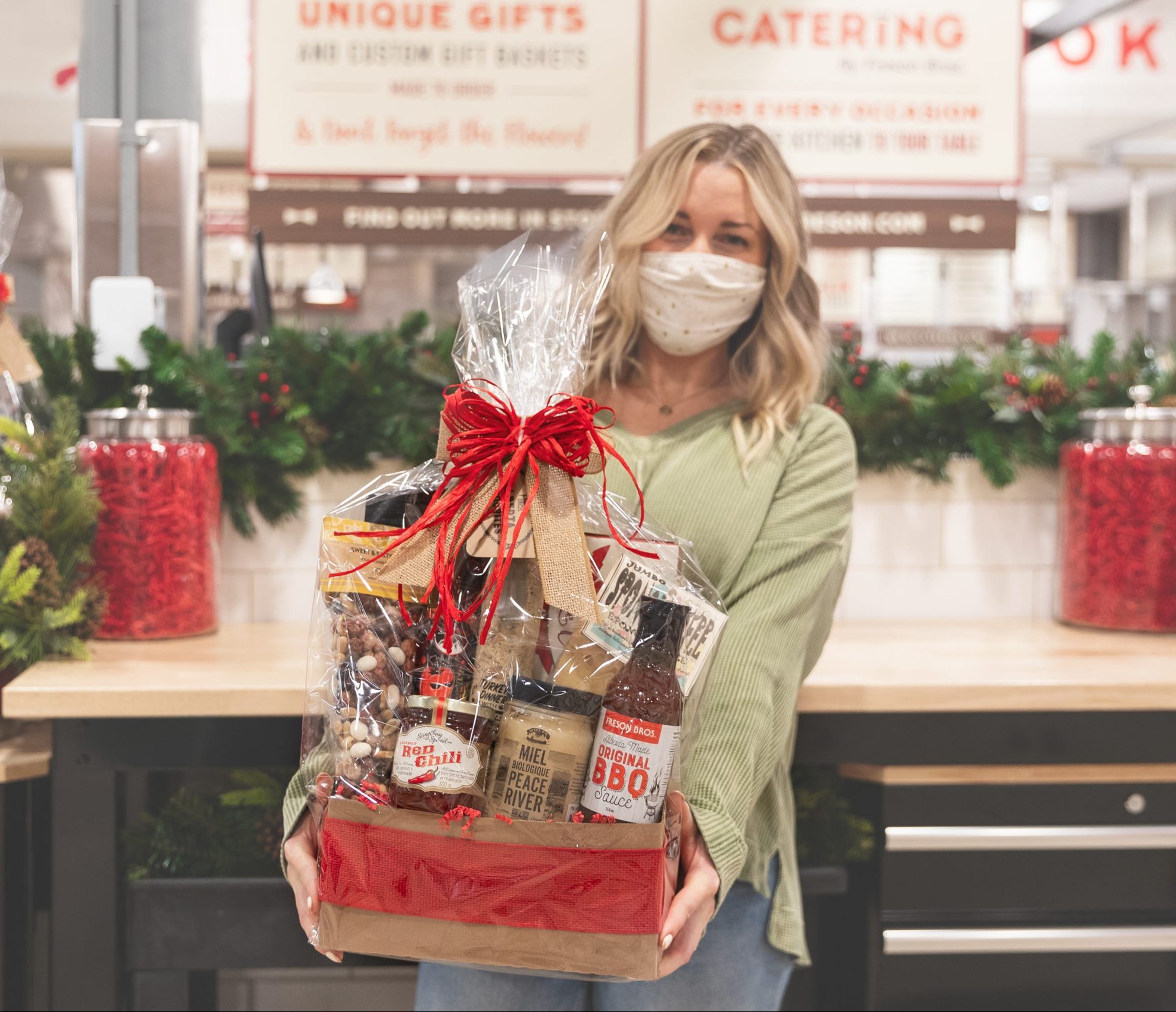 Little Santas
Little Santas is a special day that allows children from single-parent homes to experience the true meaning of Christmas. On December 11th Santa's Workshop will open and kids can pick out a gift for their mom or dad! You can Adopt a Little Santa for $50. That will fully cover the cost of one child – including a gift, dinner, and gingerbread house kit to take home and make with their family. More details here!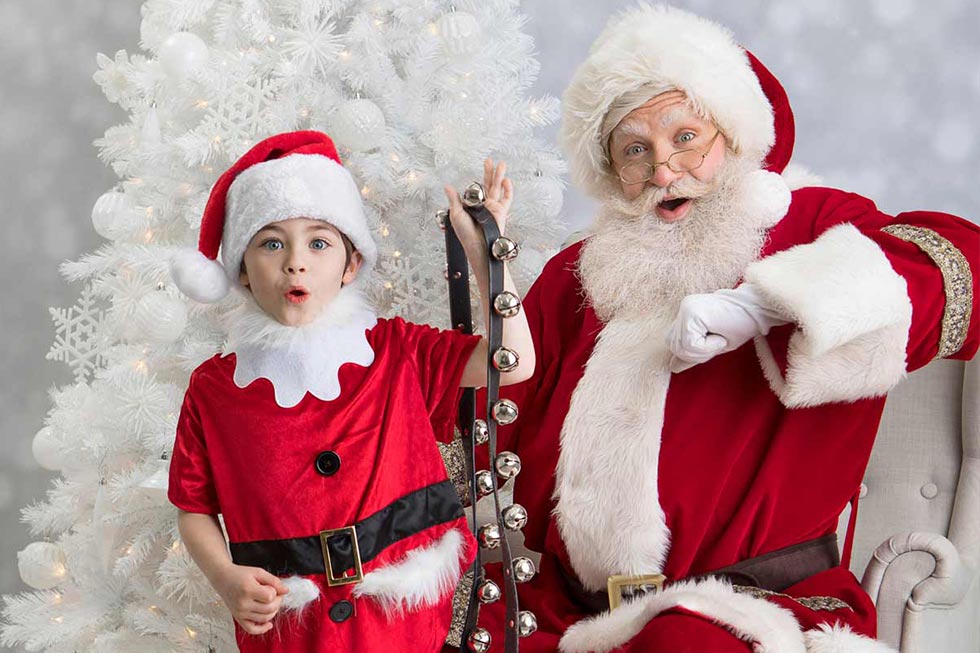 New At KariSkelton.com
25 Cute Christmas Jokes For Kids: Toss these in your advent calendar, have your Elf on the Shelf share a few, or just bust out randomly on the drive home from school. You could also print each of the images below and pop in a frame to display at your kiddos' breakfast each day over the holidays!
All of these jokes are kid-friendly and pretty cute. Get them here!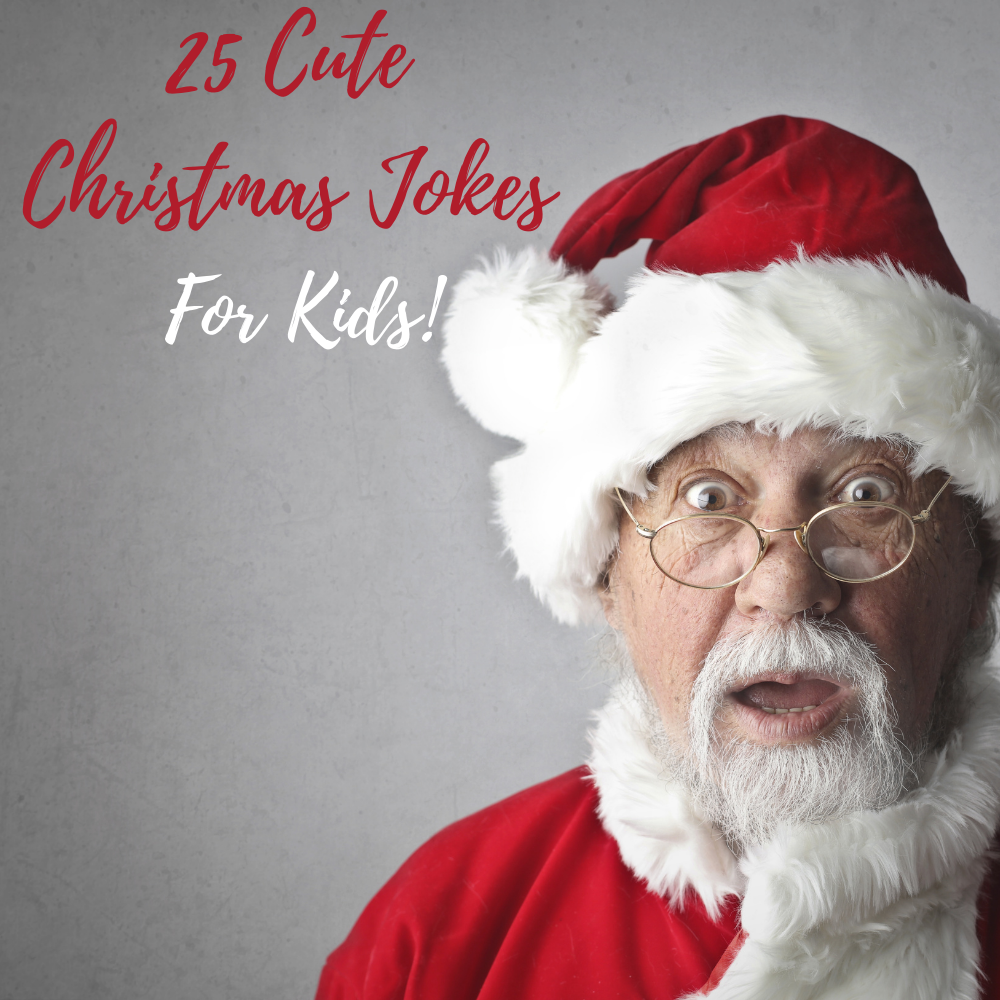 24 Days of Elf on the Shelf Ideas: Don't forget to pop by my '24 days of Elf on the Shelf Ideas' to steal some ideas! Go here for that and I'll be posting new ones this year to my Candi The Elf Highlight on IG here.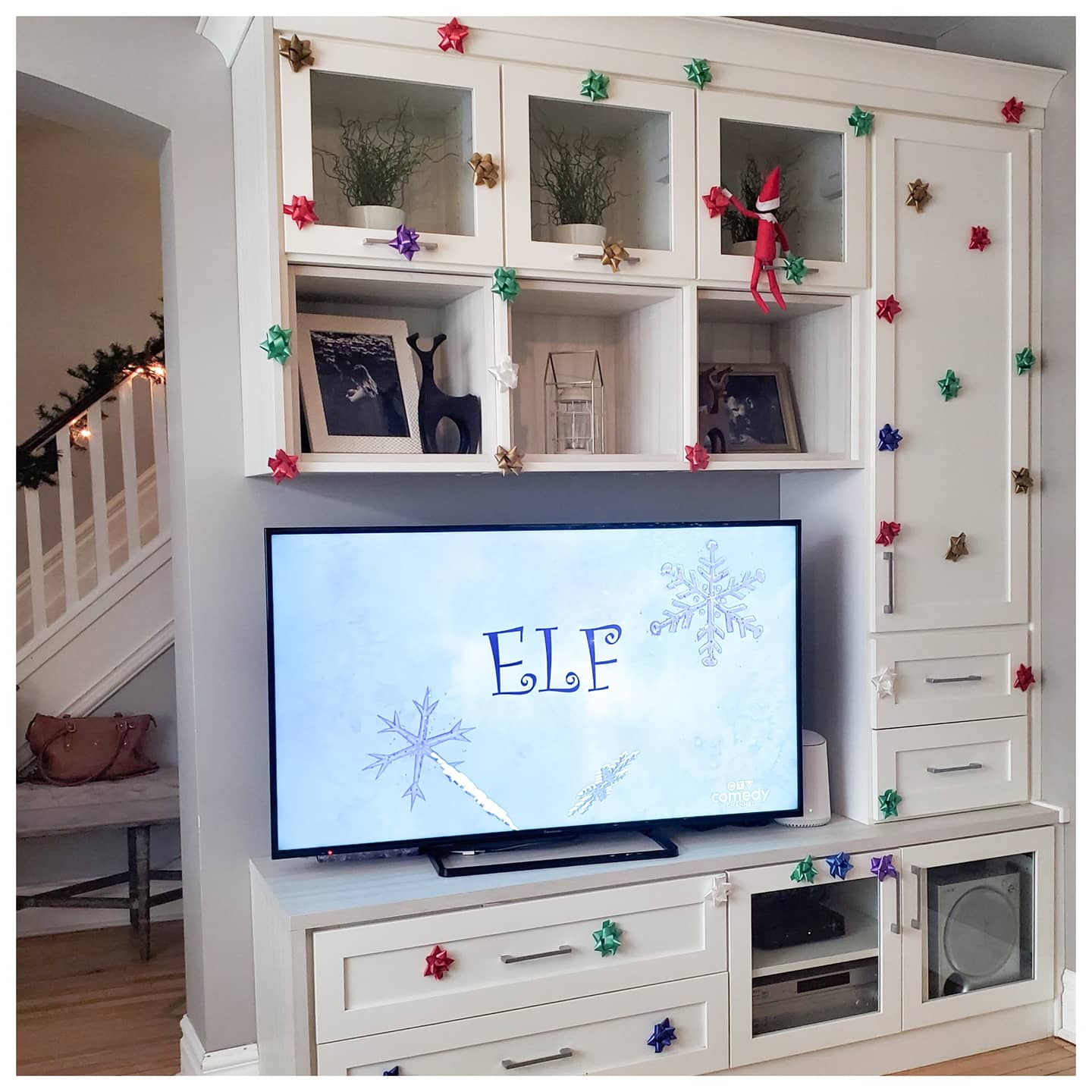 DIY Candy Cane Simple Syrup: No need to shell out a bunch of cash for the fancy store-bought stuff! This DIY Candy Cane Simple Syrup is low-cost and SO easy to make. You're literally just melting candy canes in hot water. Bottle up a whole bunch and gifts to friends and family this holiday season! Use it:
in your lattes and hot chocolate
on your pancakes
drizzled over ice cream
as a cocktail mixer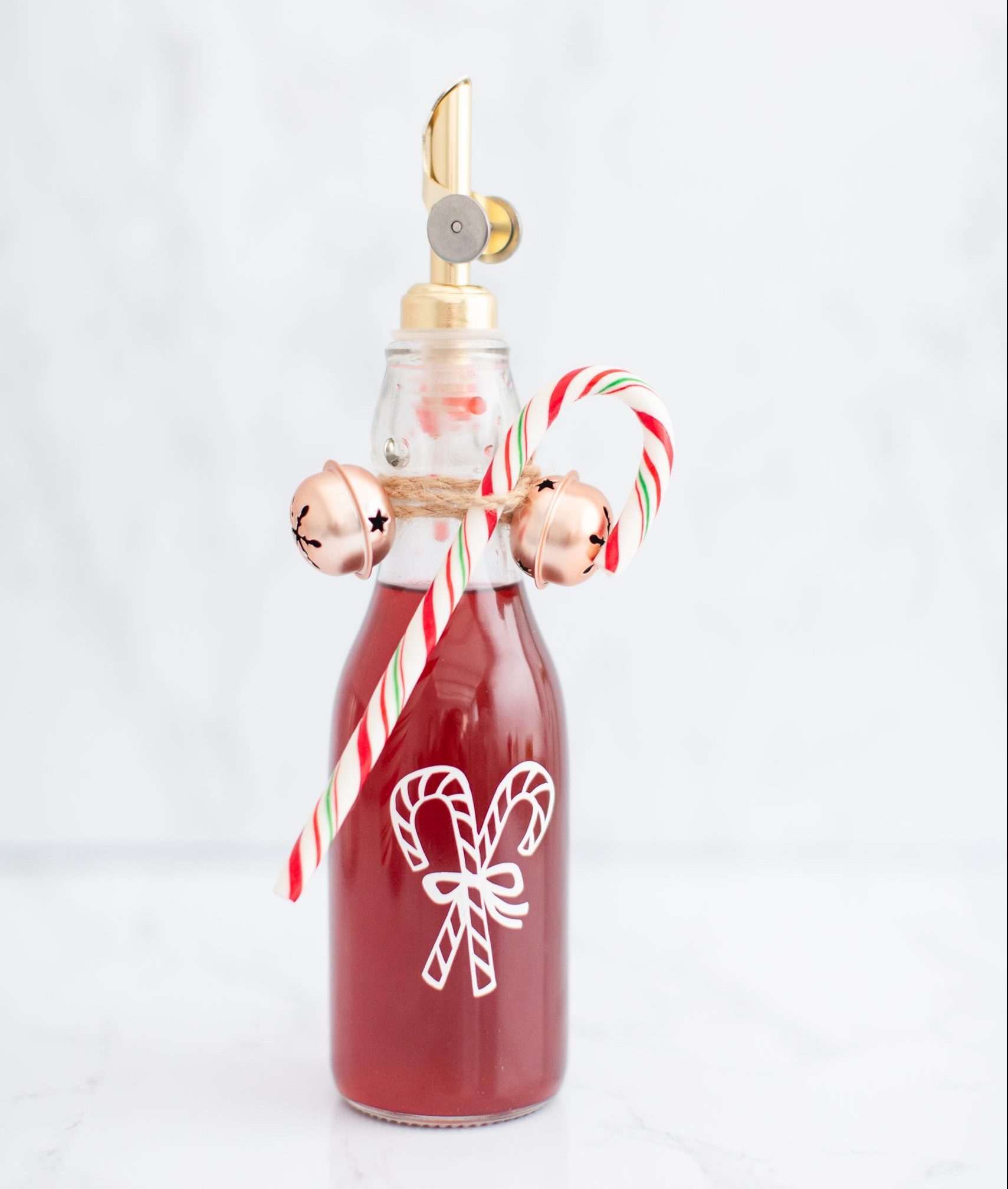 Coconut Christmas Orange Smoothie: This Coconut Christmas Orange Smoothie is the perfect combination of healthy and a treat! Your kids will love it!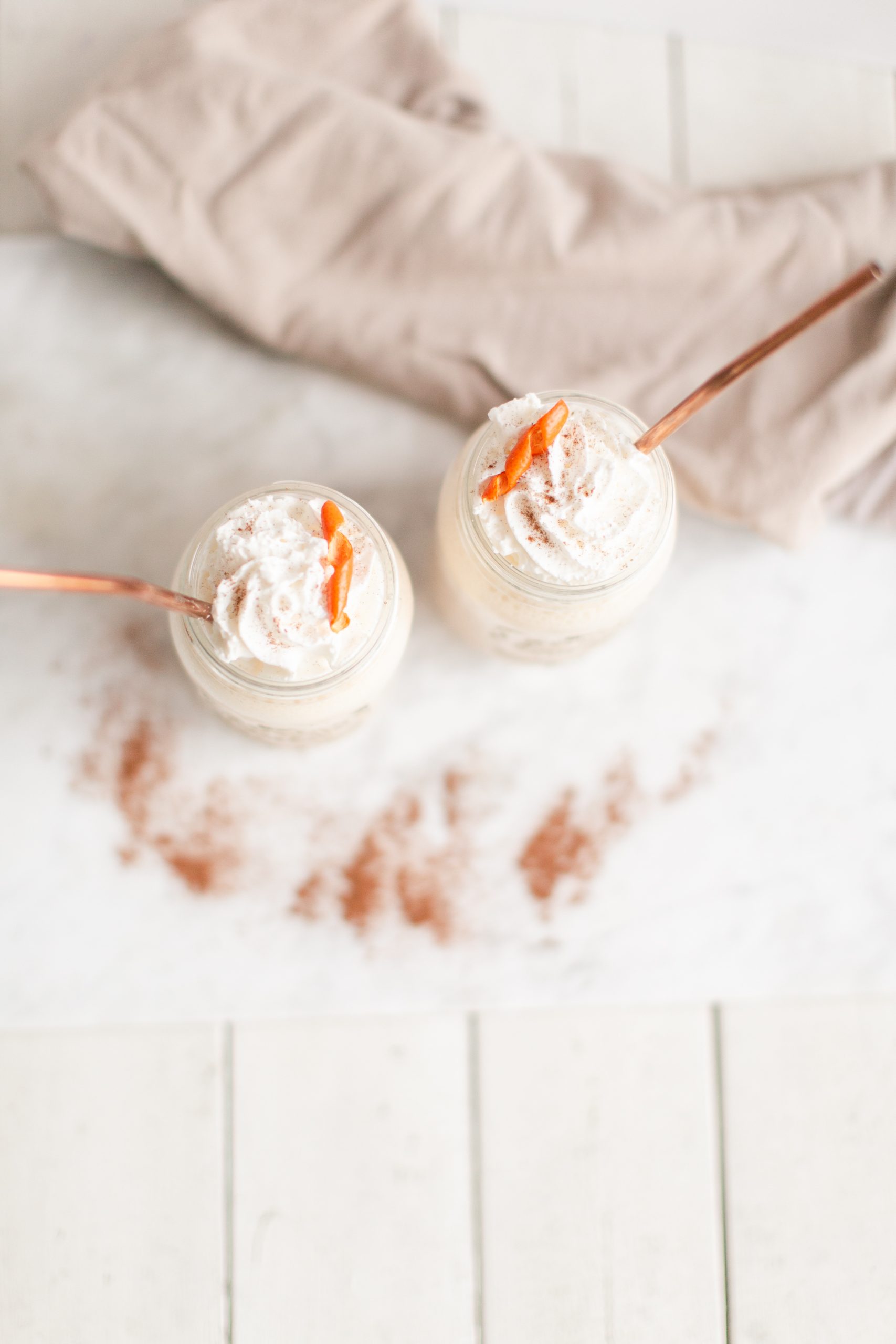 If you know of any hidden gems, cool local products, or unique online events that may be a fit for the Local Love List, message me here.
Read more Local Love Lists here!
xx