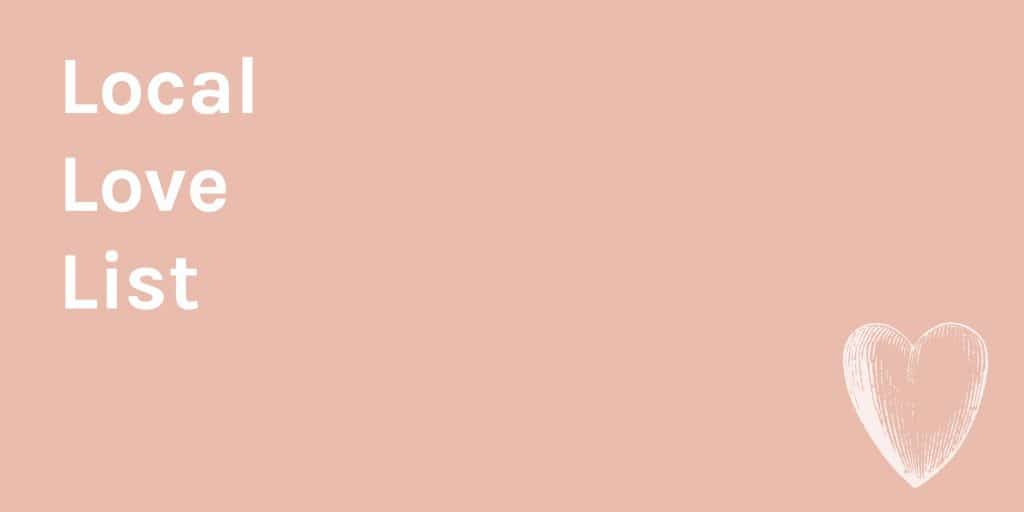 The Spirit of Spring Fashion Show and Luncheon is coming up on May 7. The annual event supports McDougall House, a second stage residential facility in Edmonton providing unique treatment programs to empower women recovering from addiction. McDougall House supports women in their healing journey, providing mentorship and opportunities for positive change in their lives. The fashion show features the latest from Miss Boss, Shades of Grey, Gravity Pope, and many more! There are still a few tickets available. Click here to buy.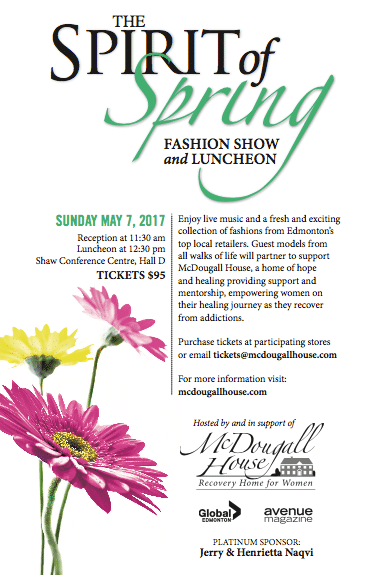 There's still time to snag that discount code for beautiful Duval Canada handbags made in Edmonton! Check my last post for the details.
Earth Day is tomorrow, Saturday, April 22. Check out this family friendly event at the City of Edmonton Reuse Centre, where you can make hula hoops and other cool things out of recycled goods. Check out more Edmonton Earth Day events here.
You've got to see the awesome graphic hockey tee's for kids and grown-ups from Edmonton-based shop Portage and Main. #GoOilers!!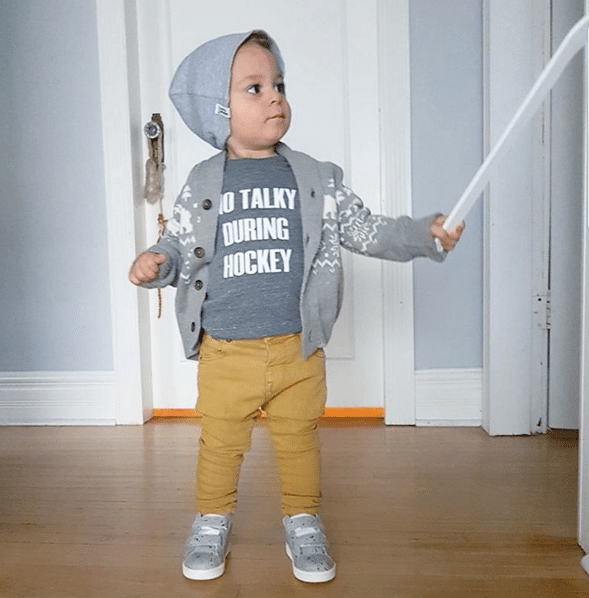 Gorgeous weather over the last few days has me thinking about BBQ'ing non-stop. I plan on making these crispy vegetable fritters from The Kitchen Magpie!
Chocorrant, a brand-new dessert and lunch spot, just opened at 10328 124th Street. They offer a matcha green tea croissant – I'm definitely intrigued!
Congrats to the crew over at Global Edmonton, who raised $9,000 for breast cancer research in the 4th Annual Global News Wardrobe Sale a short time ago! Global staff donated clothes from their own closets with all proceeds (and remaining clothes not purchased) going to charity, See all of the photos here.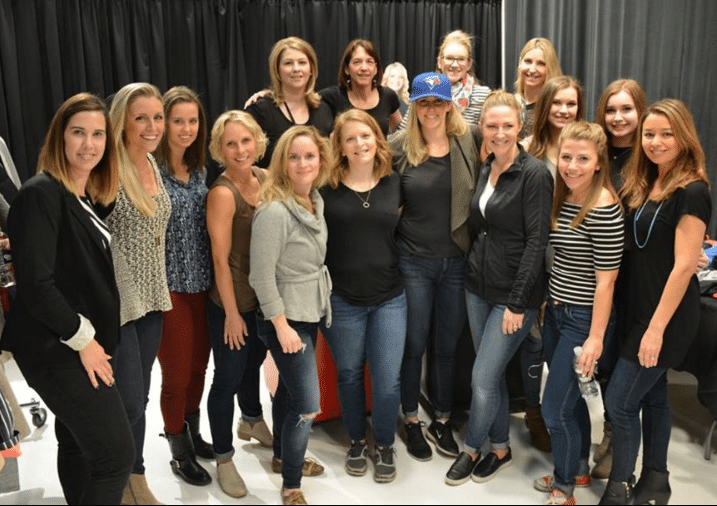 Have a tip, event you would like featured, or new spot you think I should try out? I'd love to hear from you! Email me: kari@kariskelton.com
xx