The loveliest lunch bags you ever did see! Shop the one I own plus 10 other pretty options. I've also included links to shop my neutrals outfit for spring.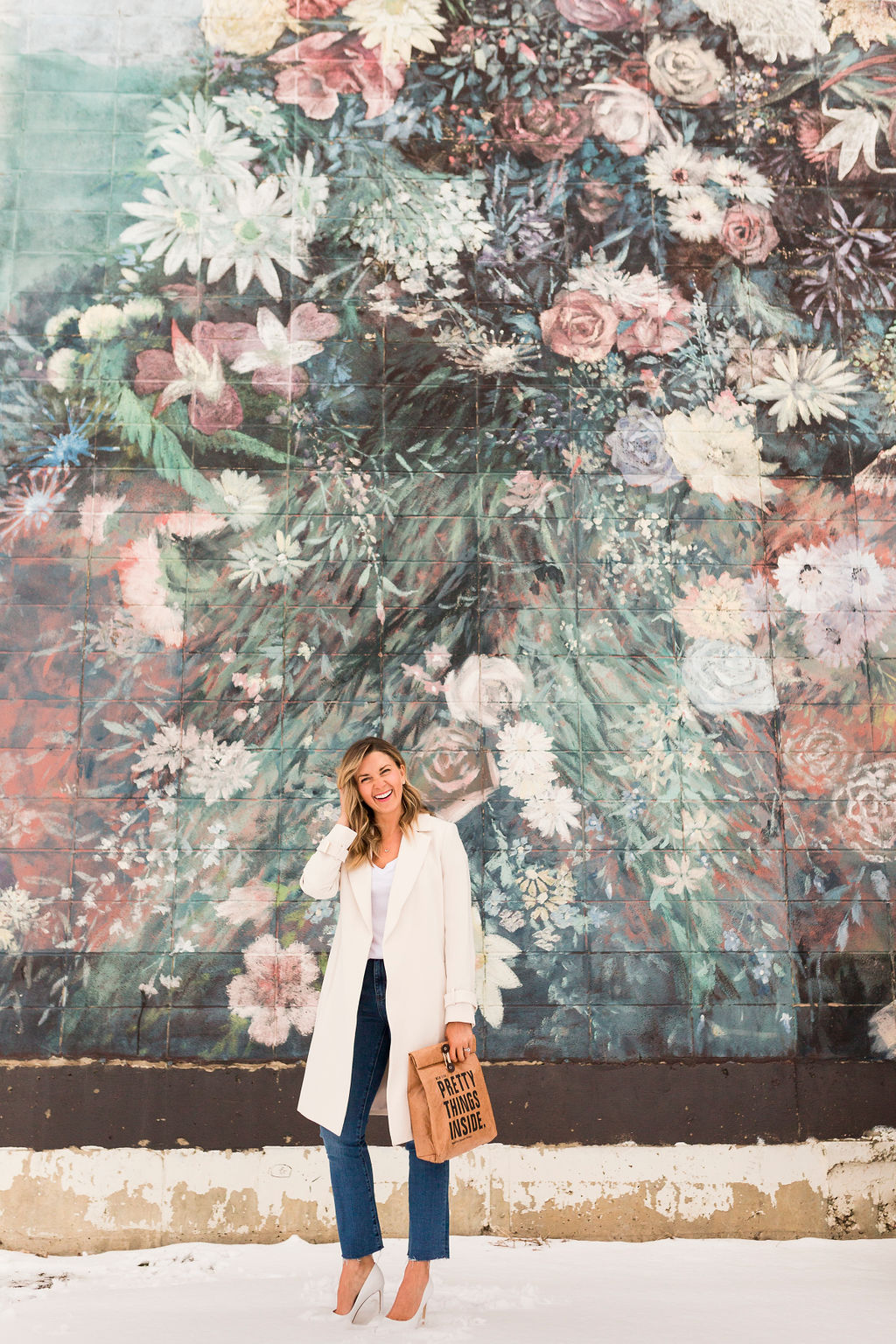 This bag is going to make you want to pack a lunch.
In an effort to save some money and eat a little better, I'm trying to always bring along a few healthy snacks for us while we're out-and-about running errands or bouncing from commitment to commitment. I came across this modern lunch bag at Red Ribbon in my hometown of Edmonton, Canada. This is one of my favourite local boutiques, which you out-of-towners can still shop online with free shipping over $150 in Canada and the U.S.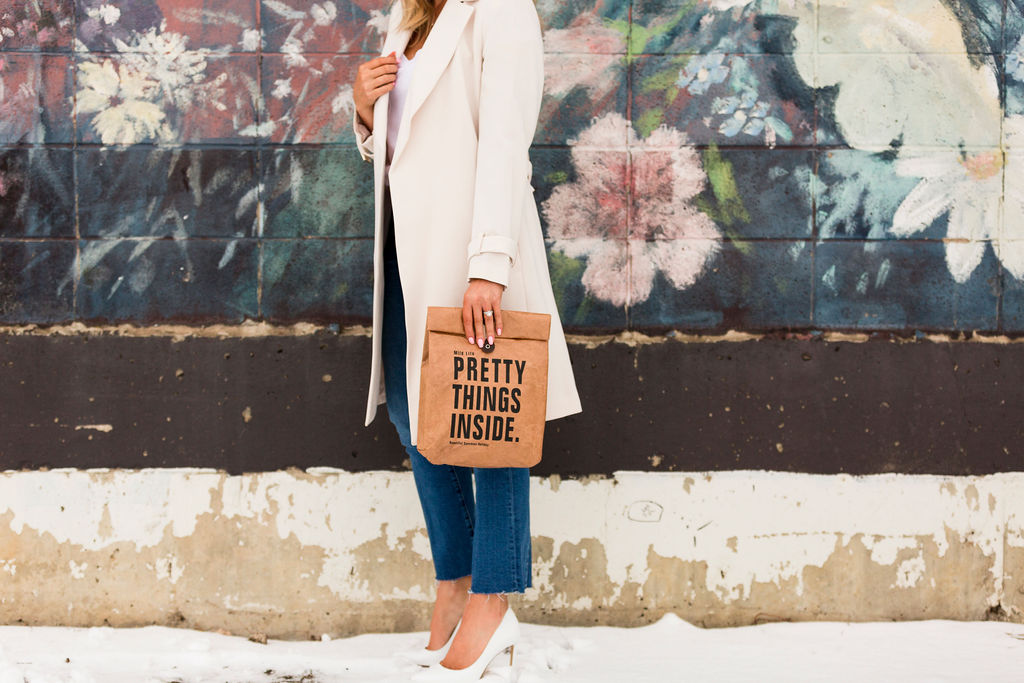 This stylish insulated bag is made of heavy Kraft paper and ties shut with a thin rope wrapped around two leather-look circle pieces. It looks modern but feels old school when you carry it. Like the good old days when mom or dad would pack our fruit rollups, PB&J's, and a juice box in a brown paper bag and send us off to school…where we would walk five miles both ways uphill, of course. 😉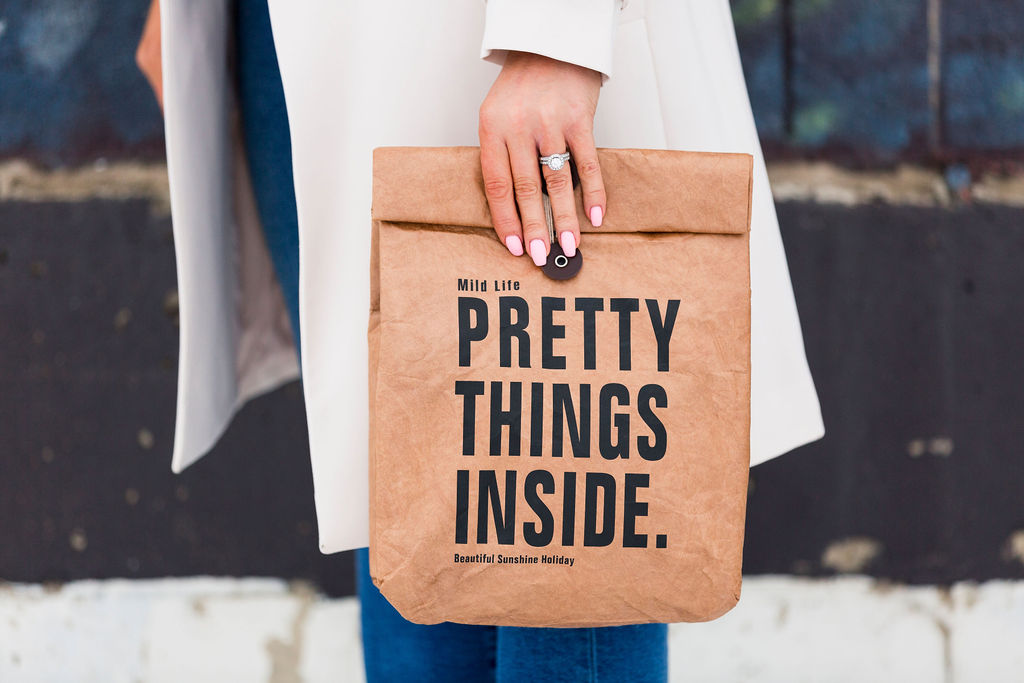 Pretty Things Inside Lunch Bag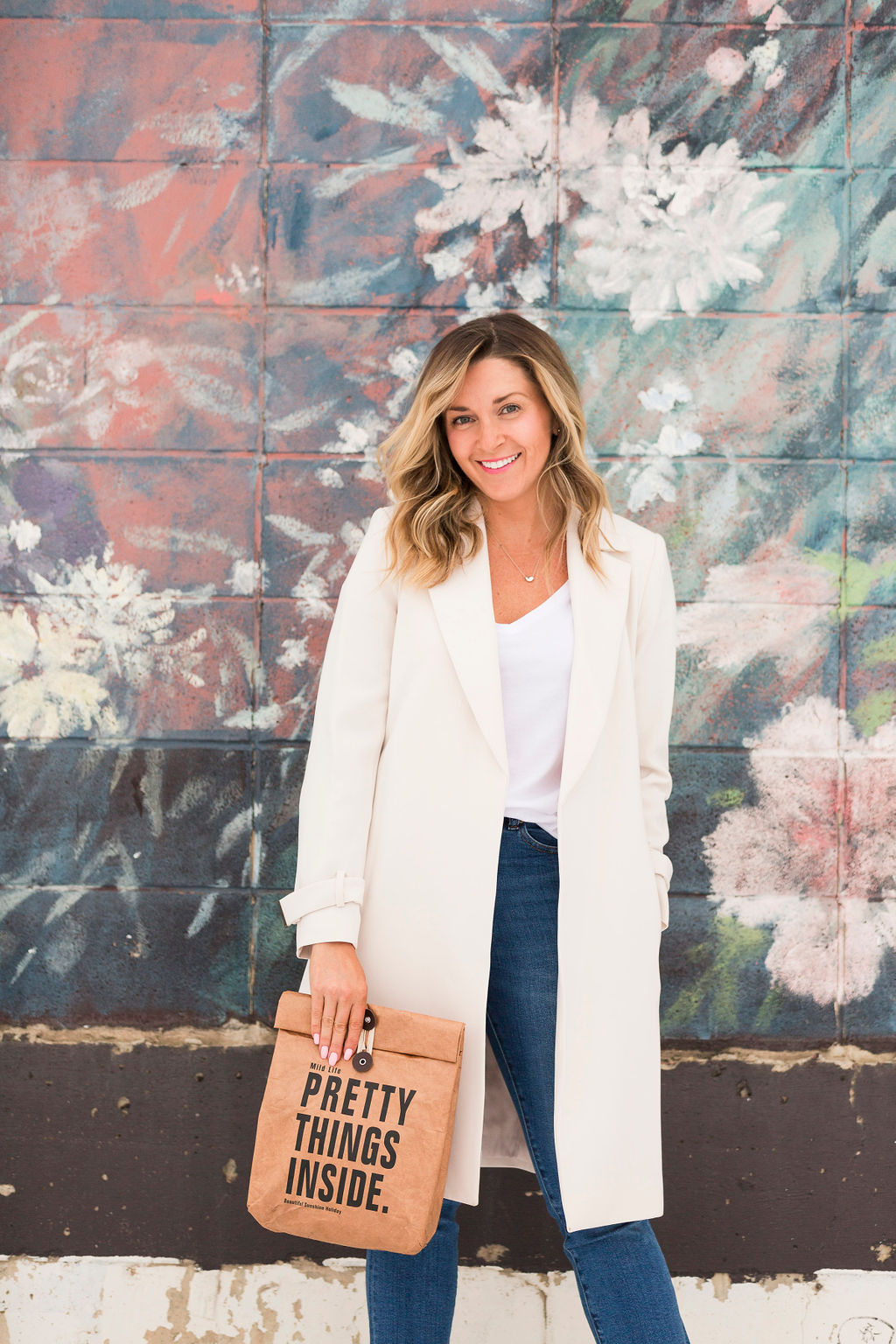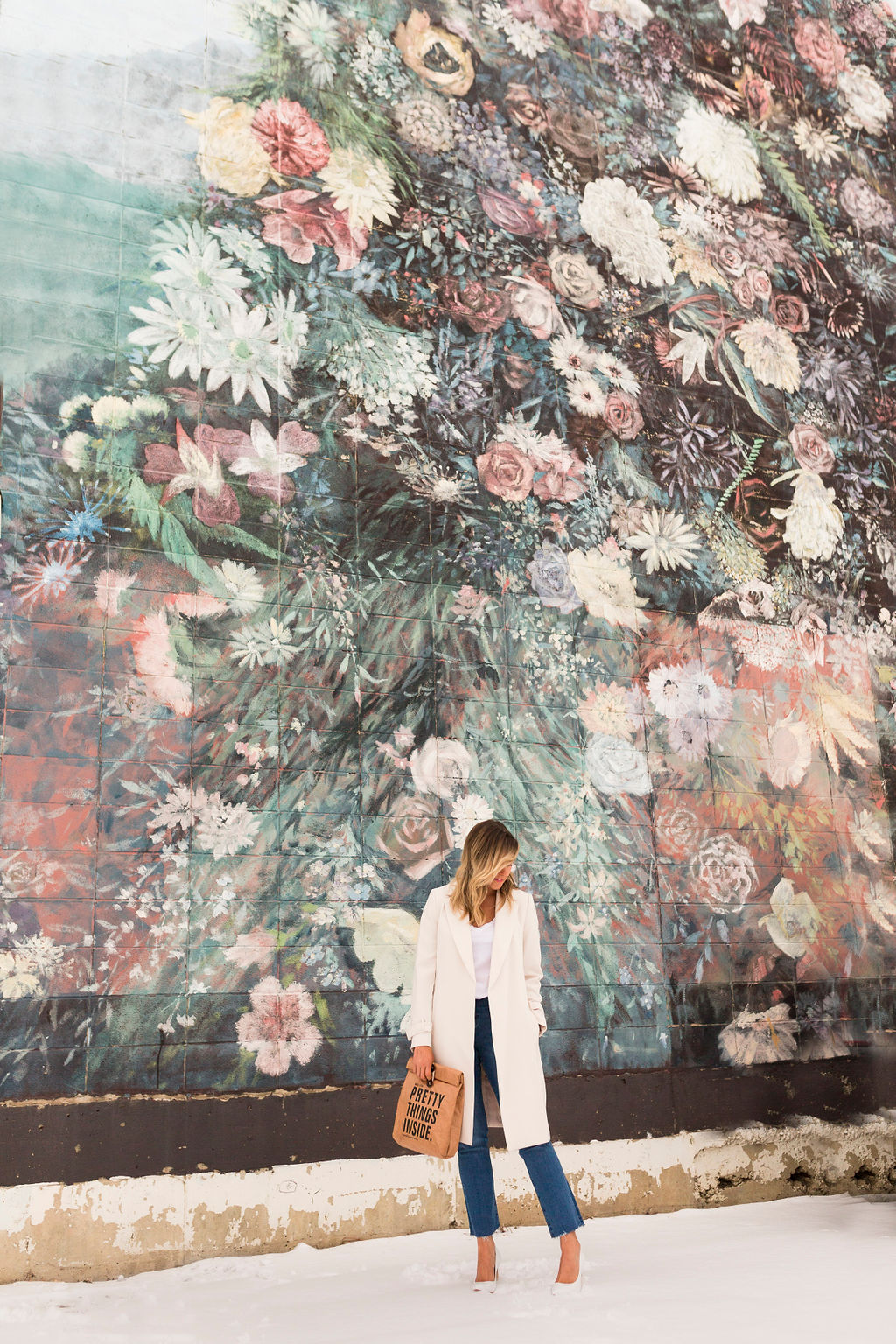 Jeans (use the code 'Kari20' for 20% off your entire order | Shoes | Tee | Coat
Similar Coat Options: Under $40 | Under $50 | Under $100 | Under $150 | Under $300
More Lovely Lunch Bags
Pin this to your Lunch Ideas and Pretty Accessories boards and follow me on Pinterest!
Top row (left-right): Mint Green | Hello: I'm Here | Polka Dot
Middle row (left-right): Pink Bucket | Three Tone Purple | Bento | Cream Vegan Leather
Bottom row: (left-right): Prepd Pack | Beautiful Day | Out to Lunch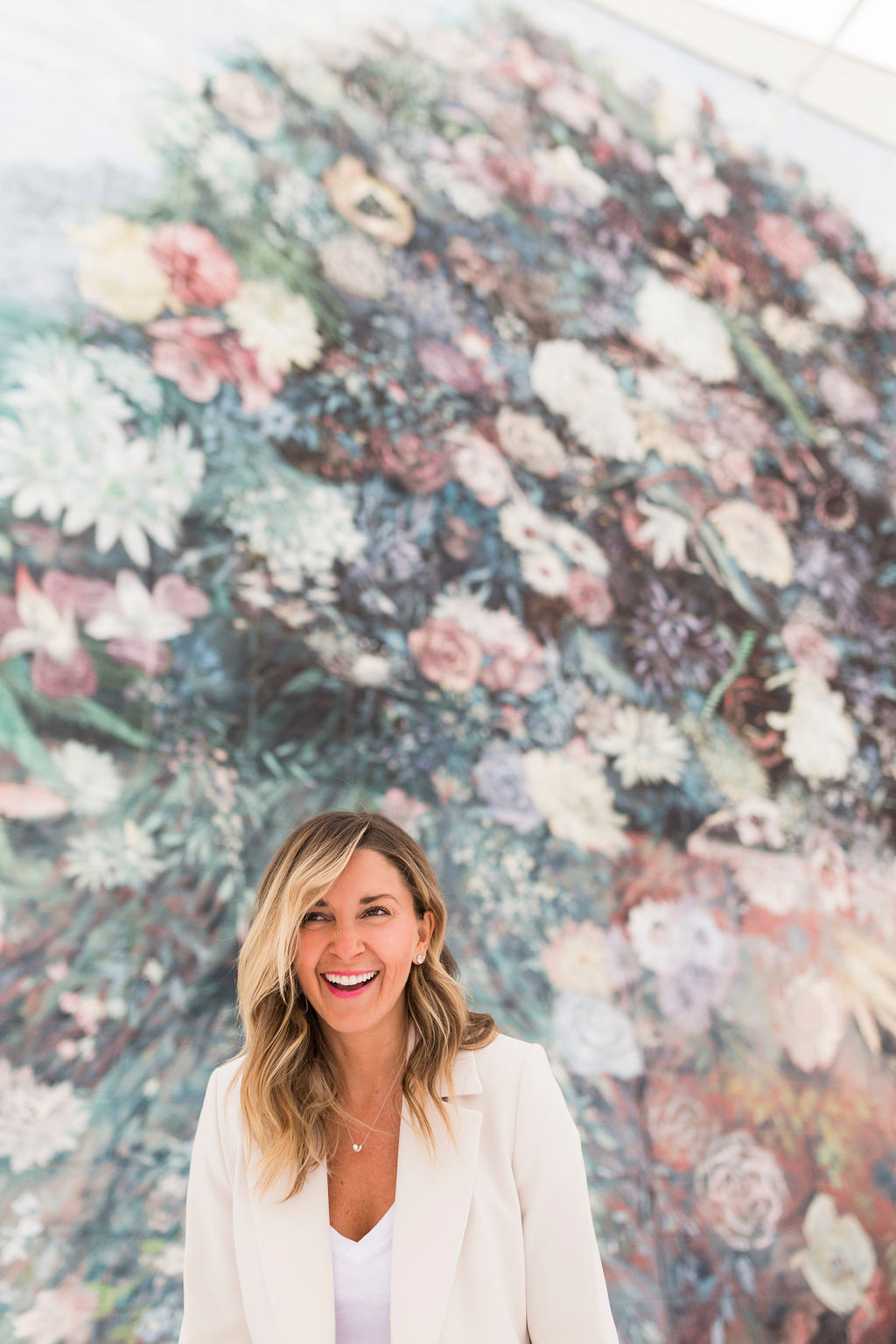 Let me know what you're loving lately! Email me here.
Other Posts You'll Like:
The Prettiest Jewelry For Valentine's Day
Leopard Print Coat + Rose Gold Luggage
xx